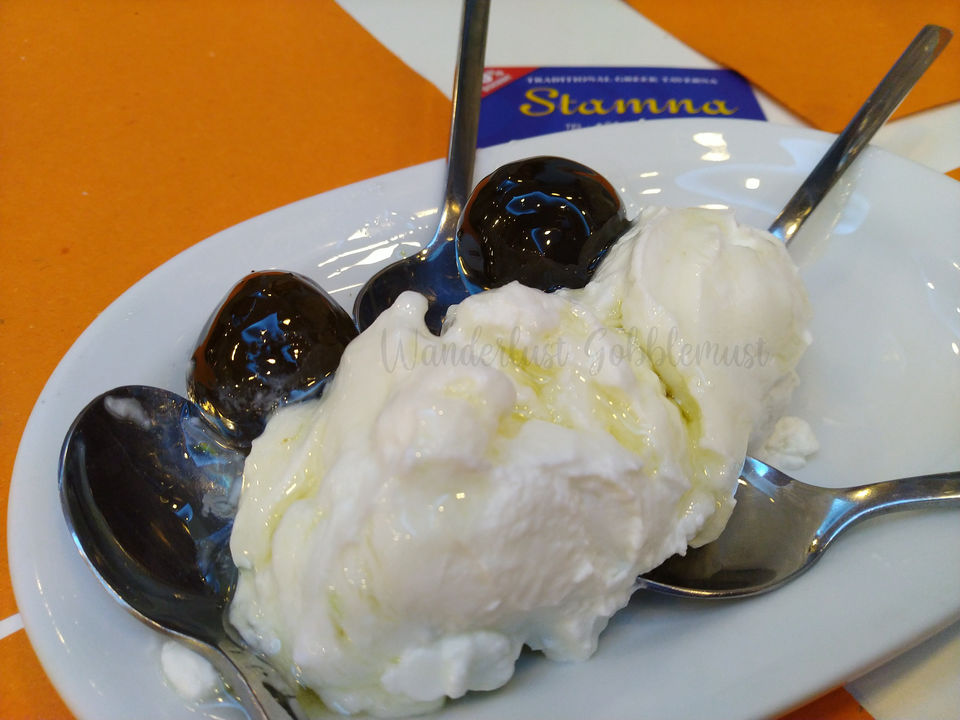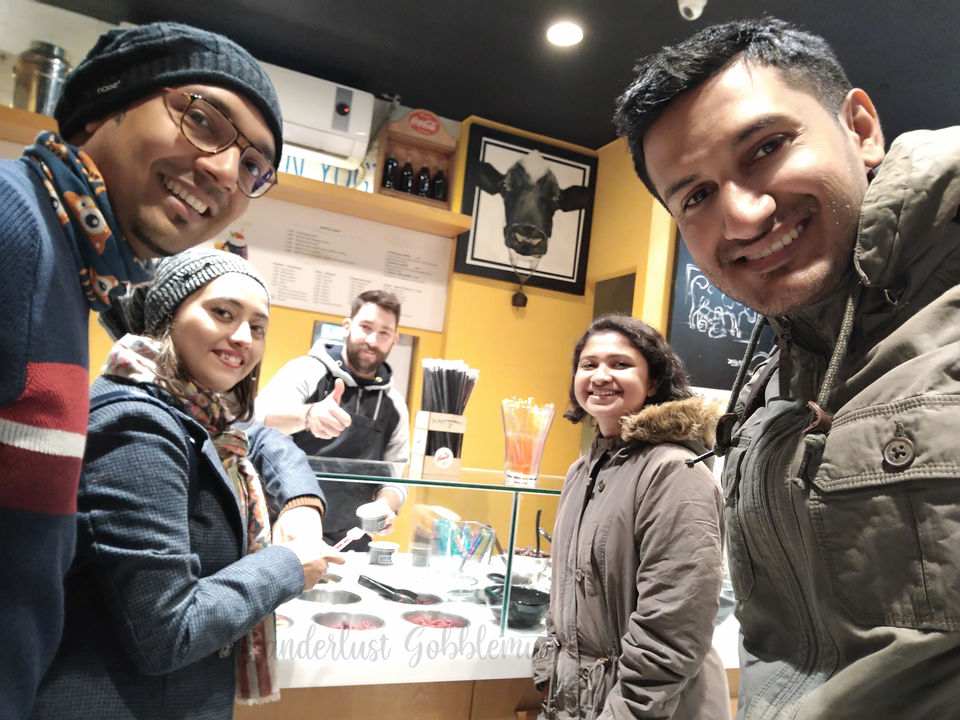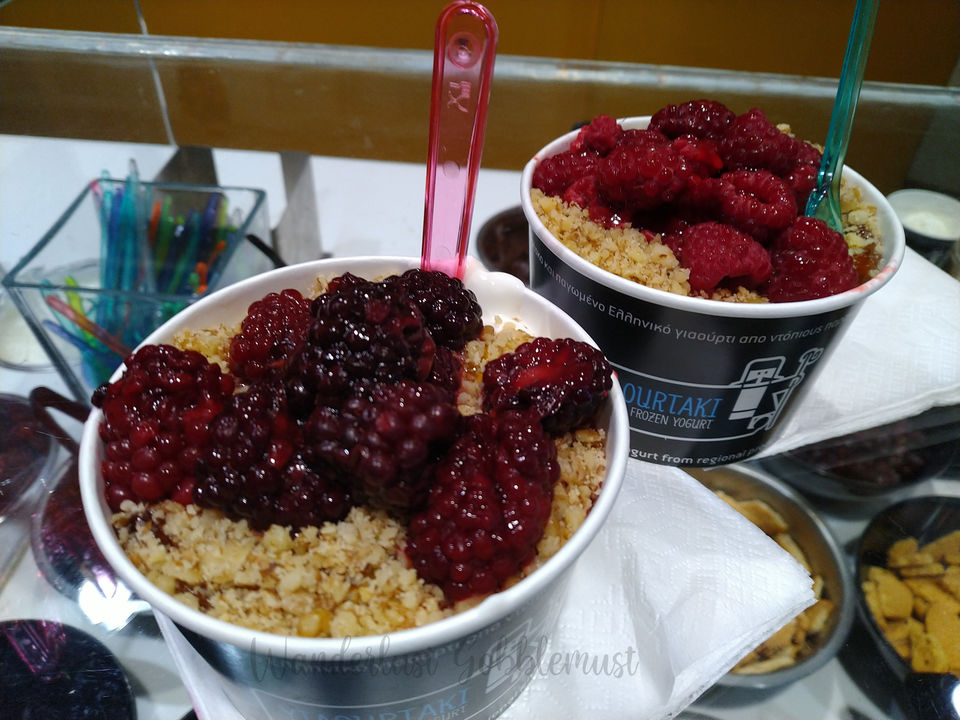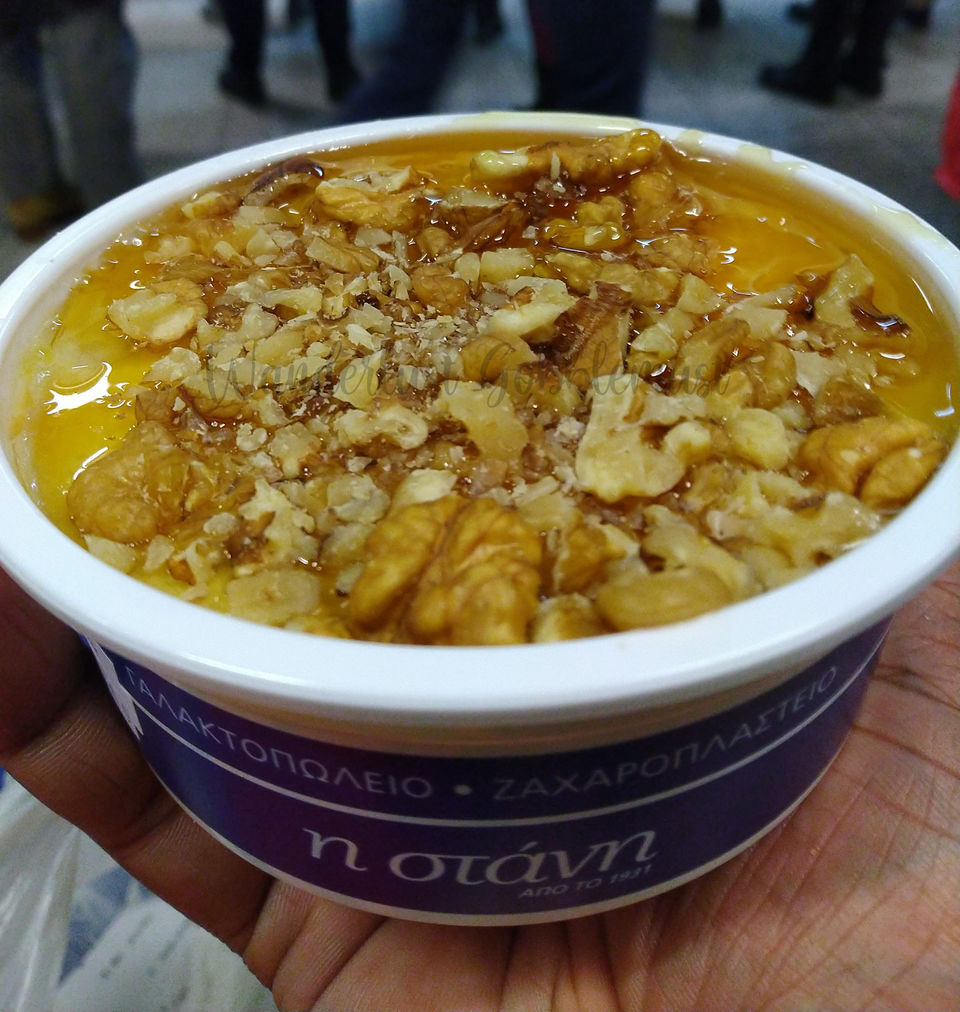 1. Greek Yoghurt and Honey: This one I can die for. The smoothness, the richness, the looks…just awesome. Though it tried with almost all possible combinations, the best combination is Yoghurt+Honey+Dates+Almonds/Walnuts. Price: 3-4€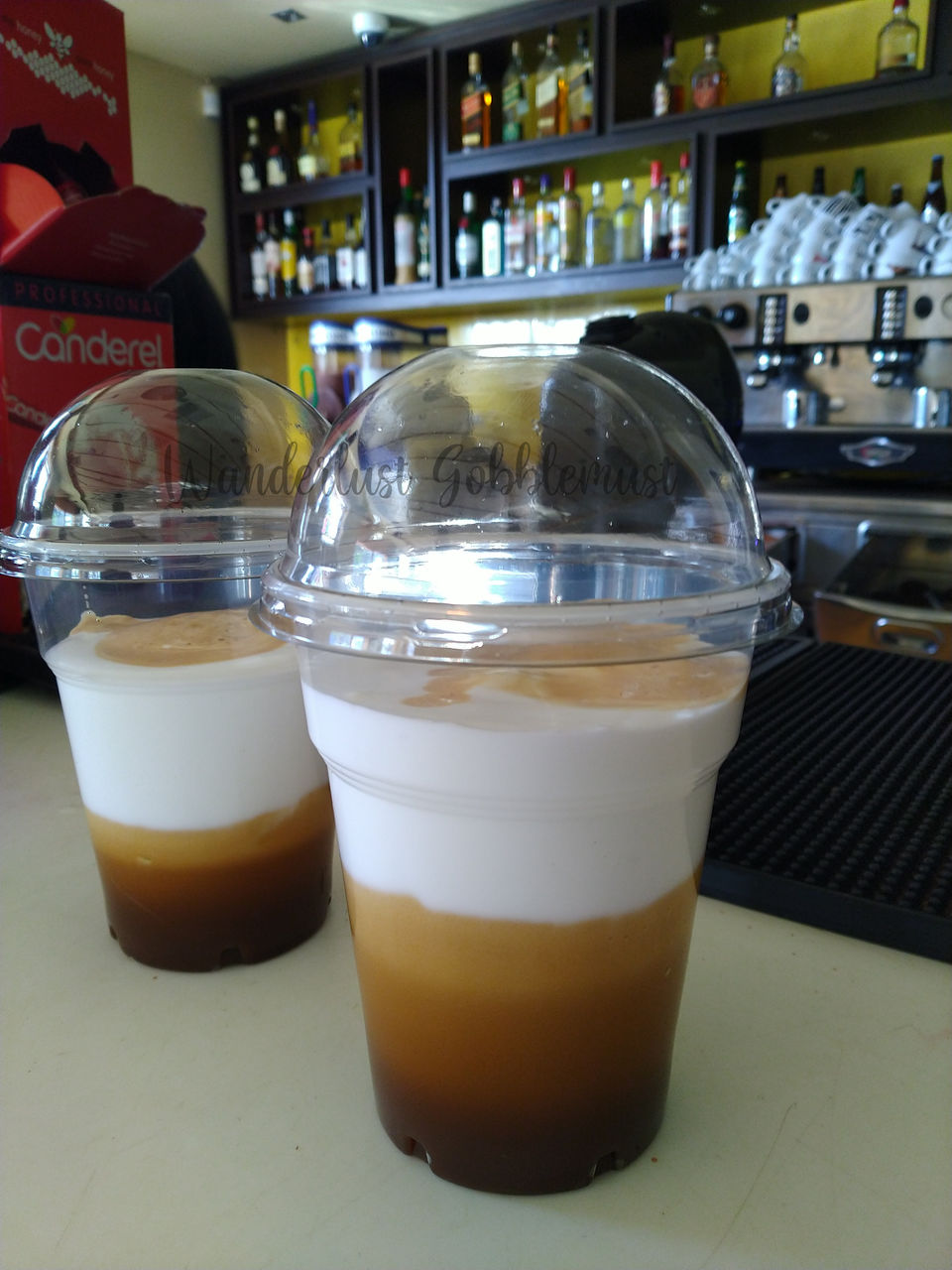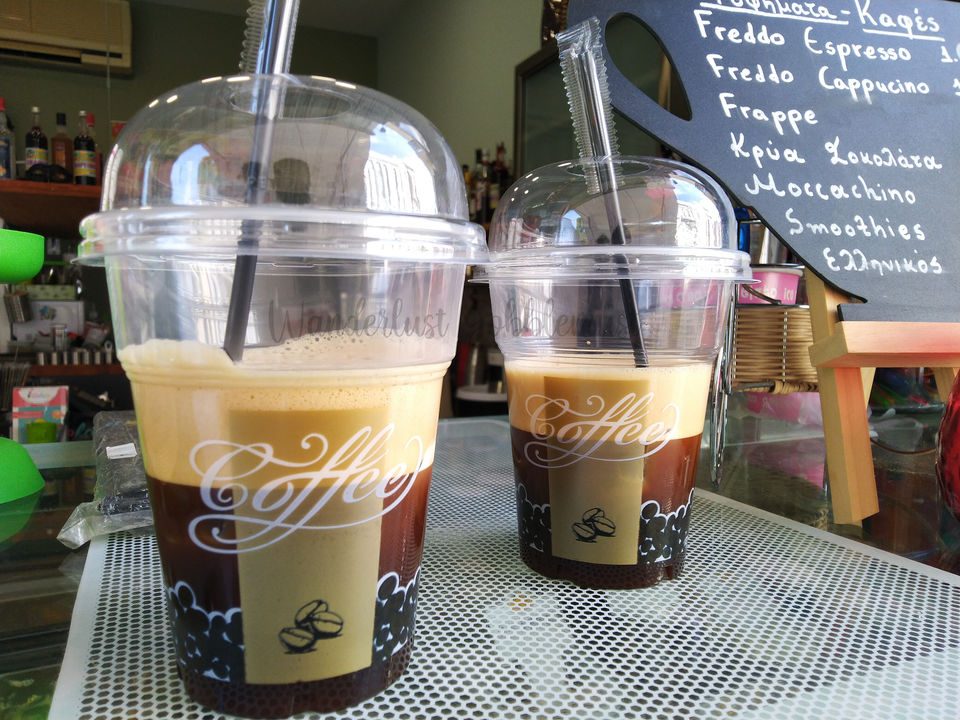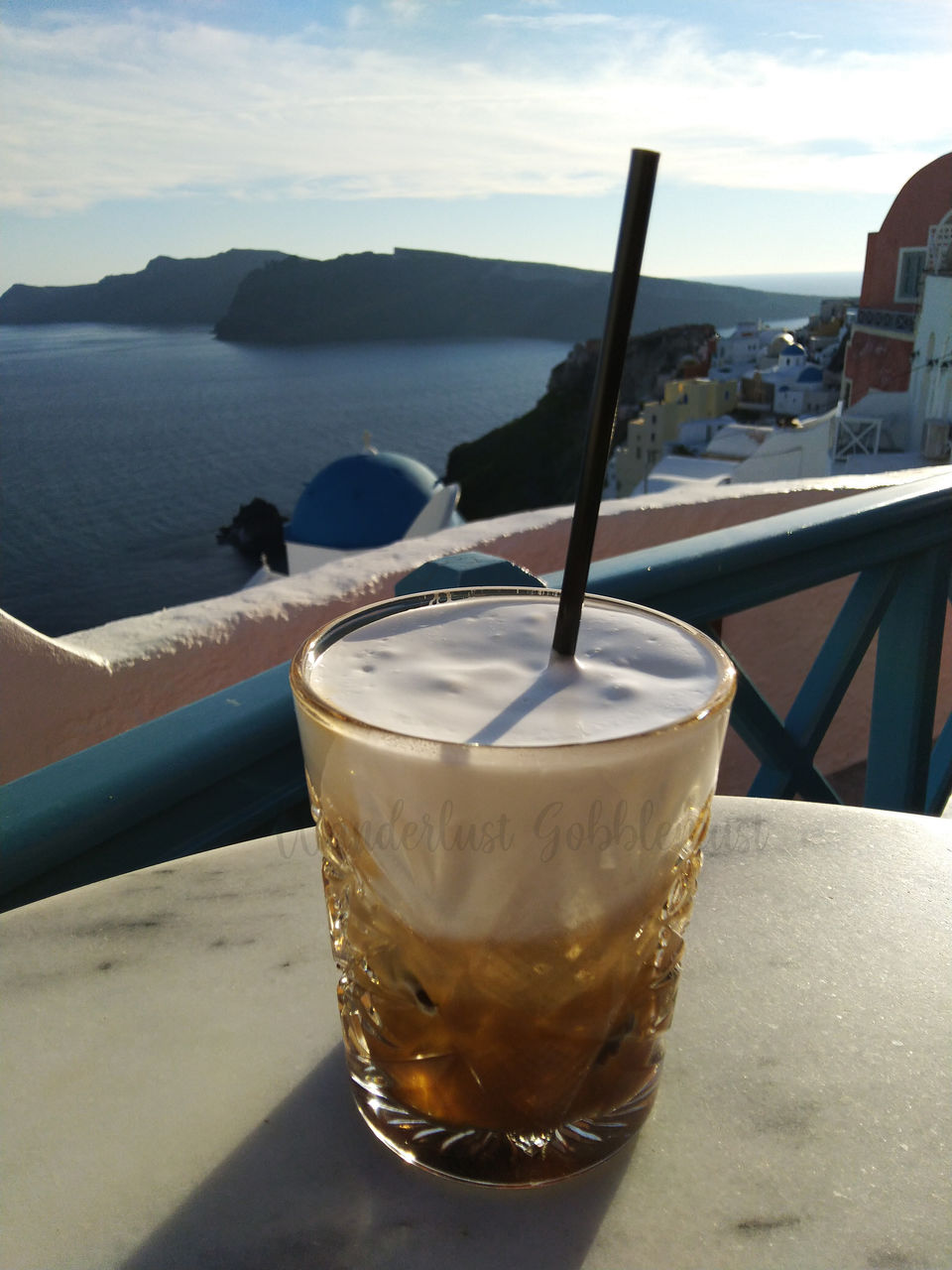 2. Greek Coffee/Freddo Cappuccino: This thick and strong variety of coffee will just kick start your day. The cold version, Freddo Cappuccino, is even better. Just the view of the Freddo will break all your controls and draw it towards you. Price: Coffee: 1-2€, Feddo Cappuccino: 2-3€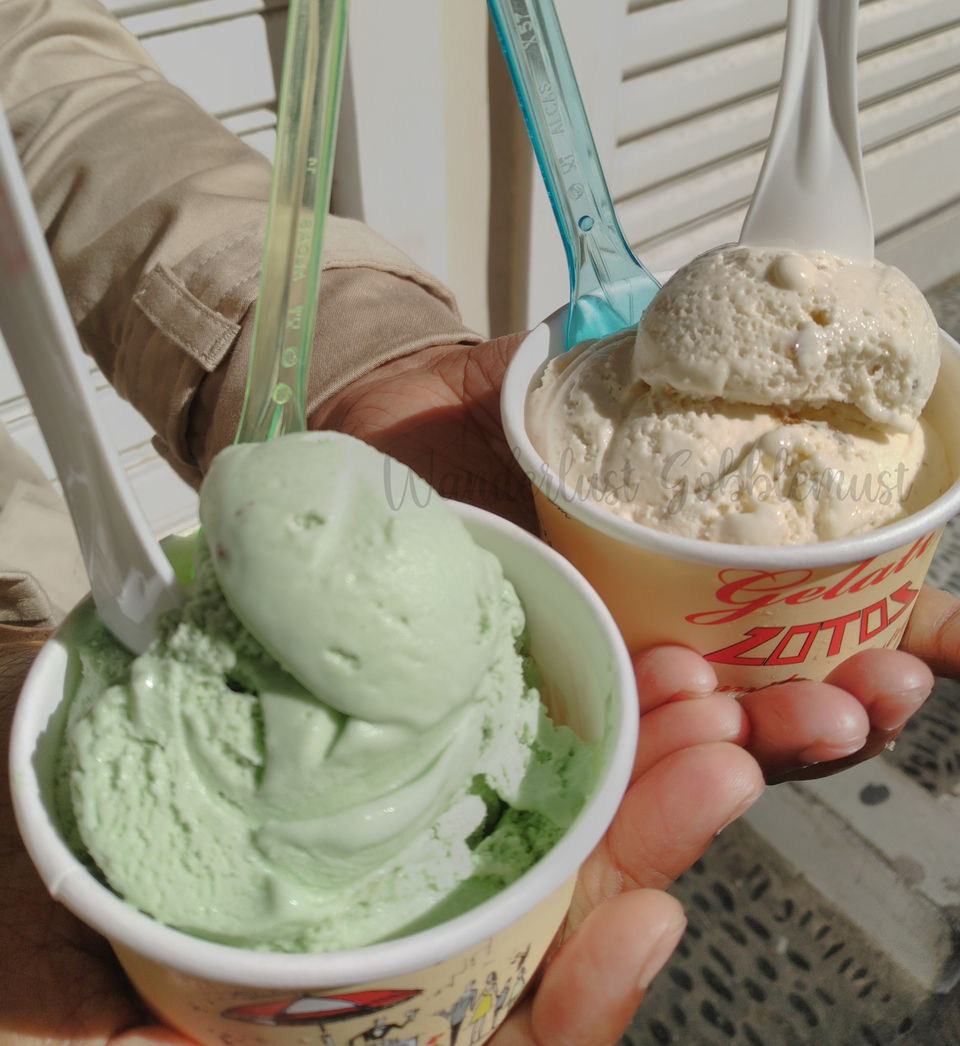 3. Ice Cream: You may not consider Greeks to be specialists in ice creams but there is one that I believe is a no miss. This creamy, stretchy "Kamiaki" ice cream is made from gum/resin of a particular tree that grows in Greek islands. So you will never experience its unique taste anywhere outside Greece. Price: 2 scoops 1.5-2€.
4. Loukoumades: These fluffy sweet ball version of donuts are the best for a craving for a sweet tooth. These are usually served with honey and topped with cinnamon and chopped almonds. But we tried (and we strongly recommend) the ones that were fully dipped and in hot chocolate. You can't stop at one! Price: 4-5€. [Try at Lukumades, Athens]
5. Baklava: As Greece cuisine has lot of Middle Eastern influence, sweets like Baklava are a commonplace all over Greece. Price: by weight, depends on the richness of filling and topping.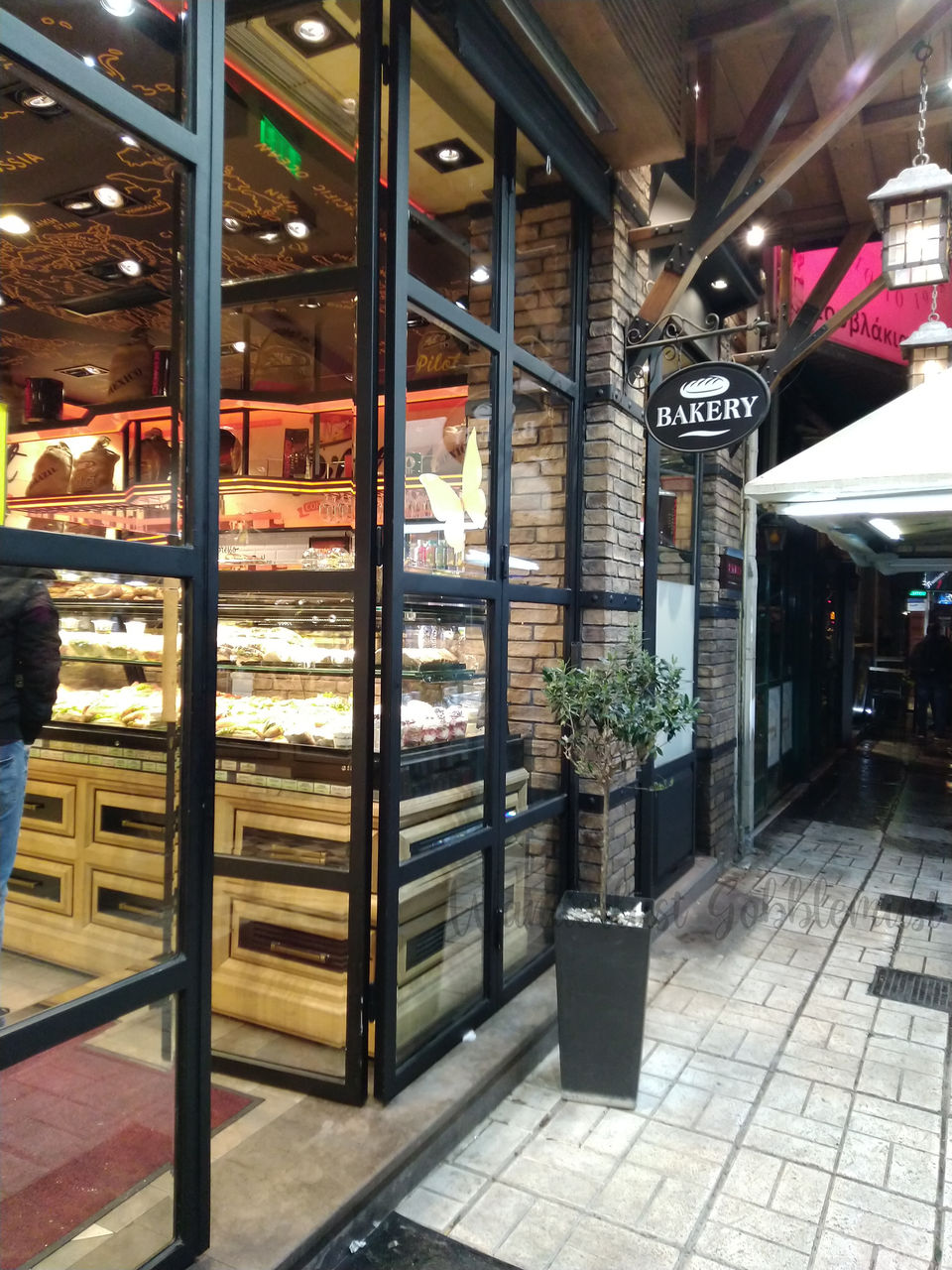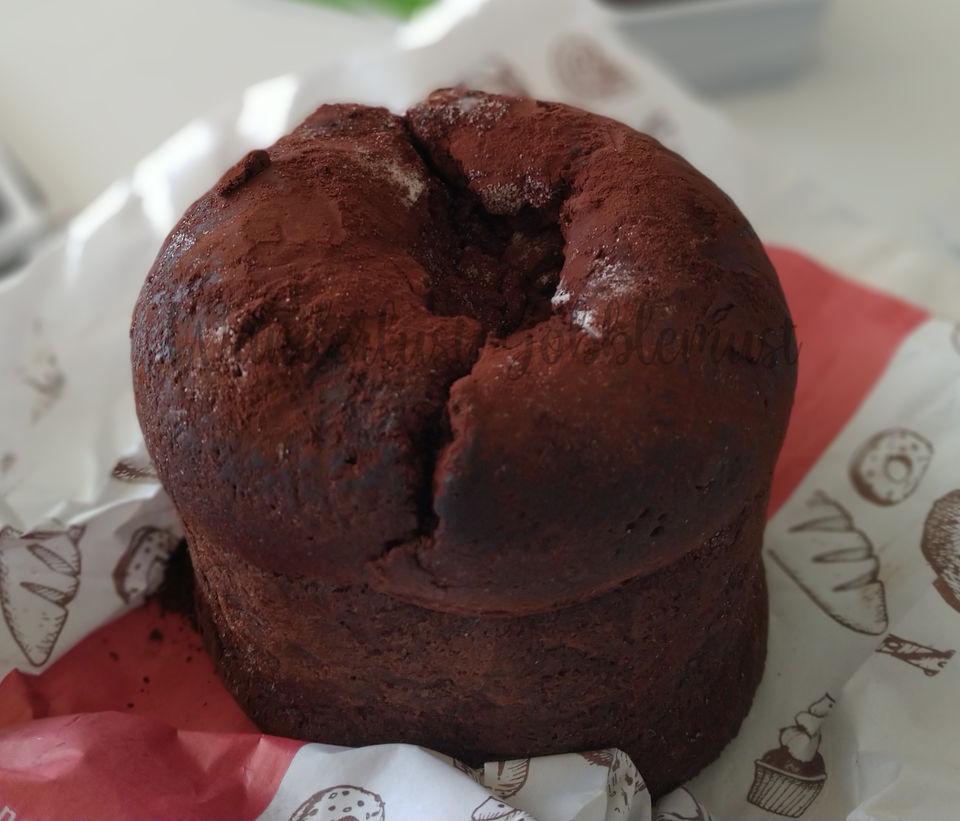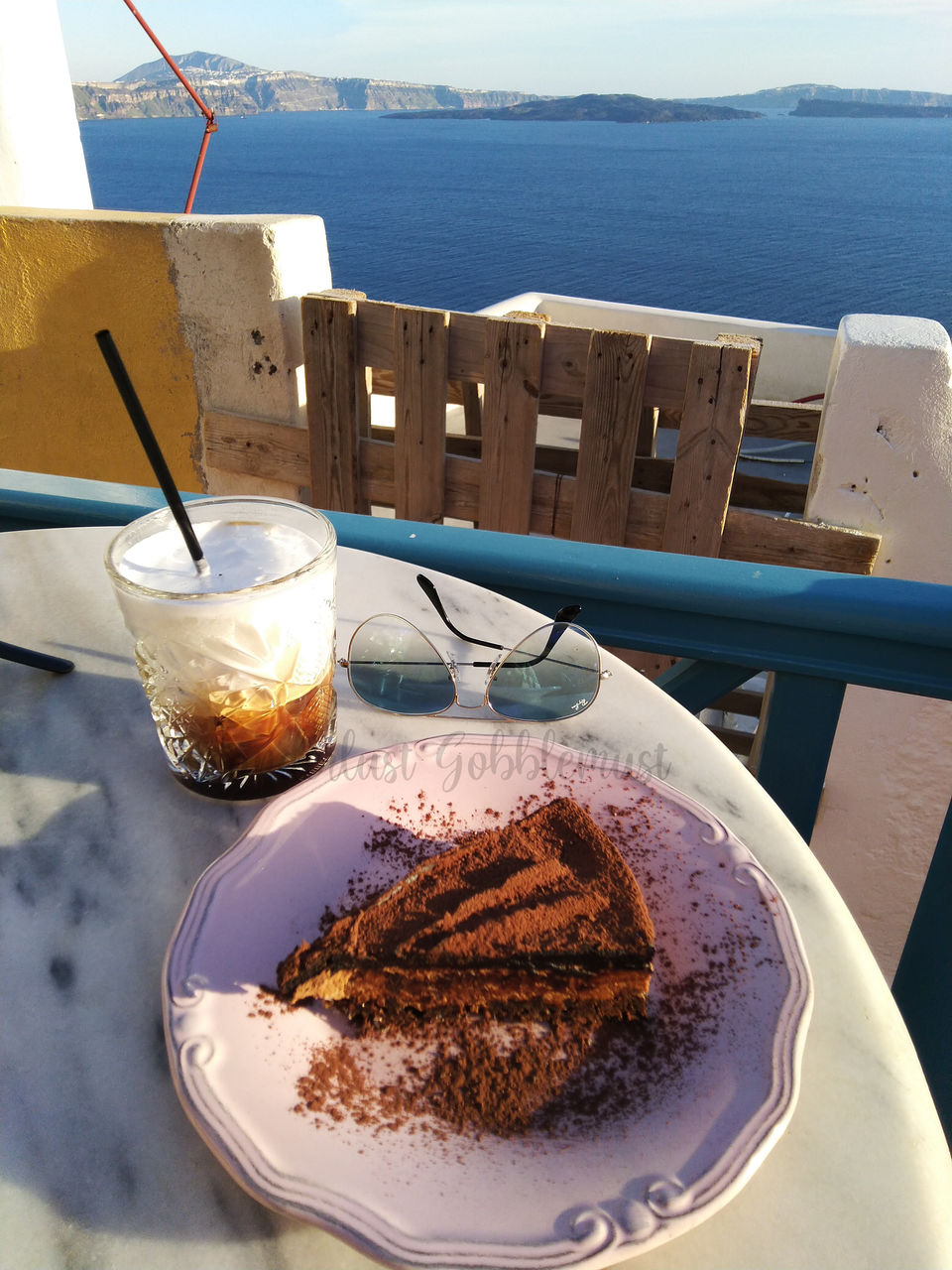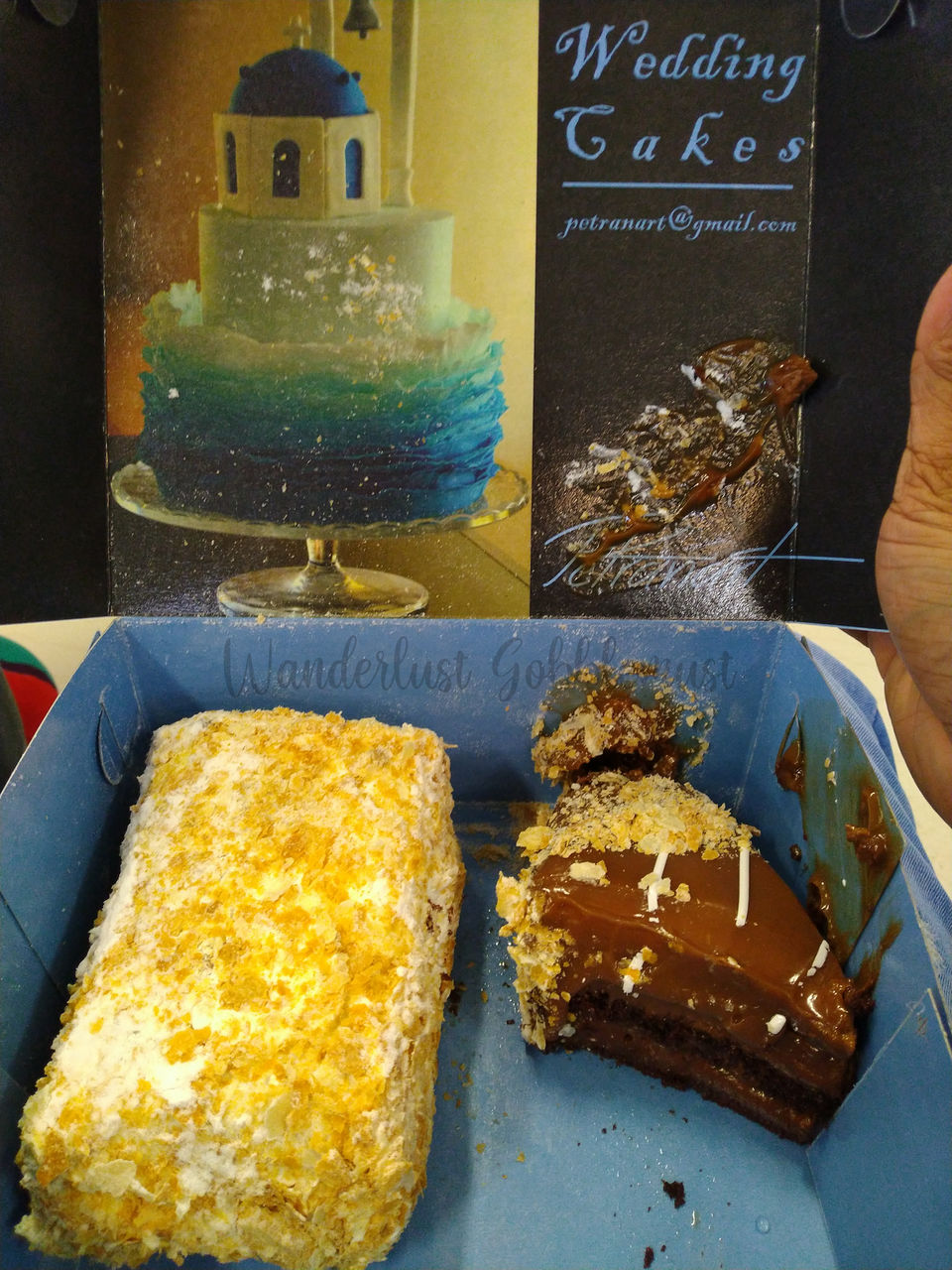 6. Cakes/Pastries: Difficult to chose one over the other among the large spread that you get to see at any popular patisserie. Don't remember the various names or numbers that we had! Just trying to reminisce through these photos.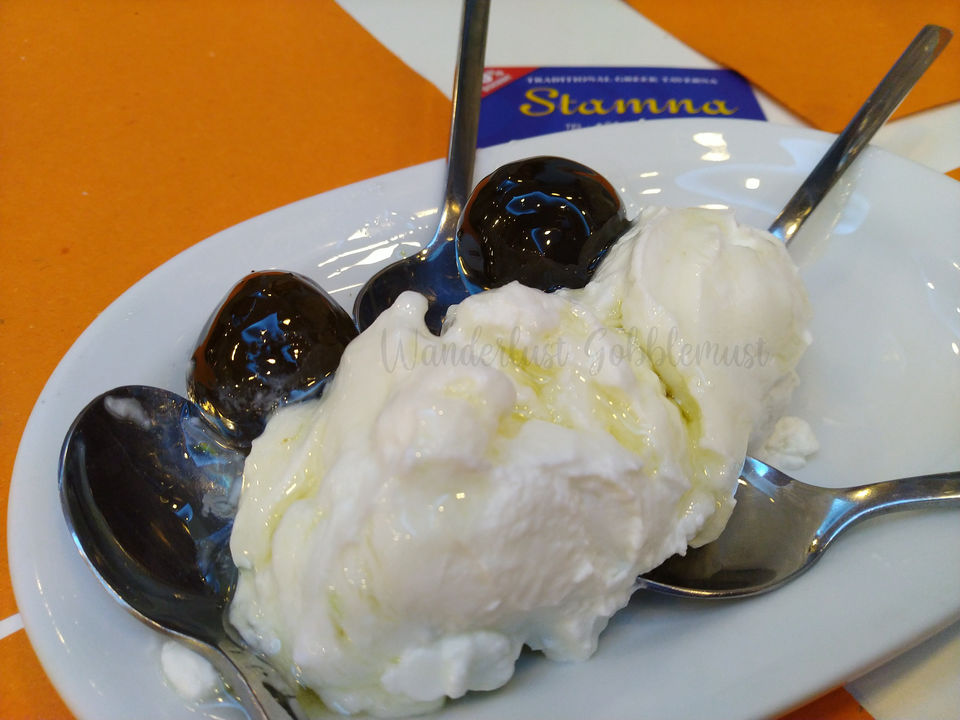 7. The Surprise: This dessert was a complimentary from Stamna (Fira, Santorini) owing to our 2nd visit. We don't know the name but surely will never forget the creamy and dreamy texture that stole our hearts as soon as it melted in our mouth.