Undoubtedly, Santorini is ranked as one of the best Islands on the planet!!! Travelling to this island is not less than visiting Paradise. It is also one of the most well-known islands out of the tons of teeny little islands of Greece. Santorini, known as the Atlantis, captures one of the most beautiful sceneries in the entire Europe.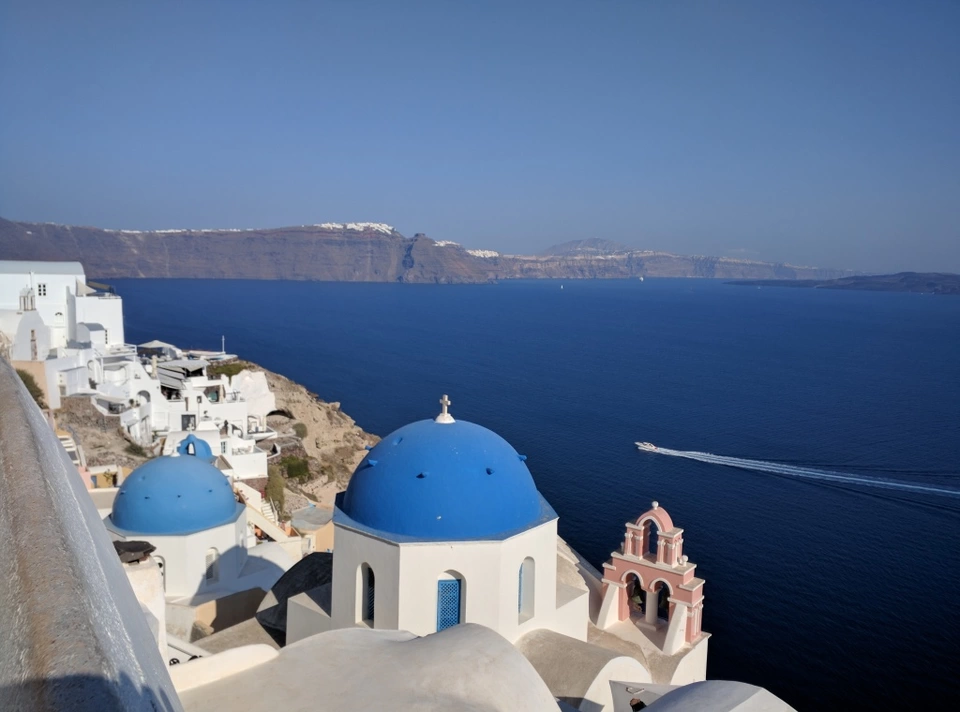 How does one reach there?
So travelling to Santorini is pretty simple and believe it or not it's the same with any island in Greece. The country has very good connectivity of Ferries between the islands. You can check out the Hellenic seaways ferries. They're pretty reasonable and comfortable when it comes to travelling by seaways. Just make sure while booking any stay on the island, you ask them for port transfer because the port where the ferry drops you is pretty far than Fira or Oia.
You can check out https://hellenicseaways.gr/en/ for further updates.

Is Santorini a Big Budget trip?
Well, Santorini is luxurious than any other island in Greece and luxury comes with a price, so yes, travelling to Santorini may want you to have a good amount of savings. Actually, it depends on how you manage your stay, food and excursions. You need to set priorities as to what you prefer. We preferred the view over food and travel😋 (to be precise only in Santorini). For people who prefer luxurious travel, Santorini can surely help you guys fulfil all your needs. Santorini has hands on one of the most luxurious hotels/ apartments, runs many private sumptuous boats for sailing around the island.
Where can one stay on the island?
So I would personally recommend the Capital town of the Island, Fira. It's close to Oia (around 6 miles) which is known to witness the spectacular view of the sunset. So why not Oia? Fira is full of markets, restaurants, cafes, nightclubs and also there are many varied options for one to explore their stay. We booked Fira White Residence as our staying option and I must tell you, we had the best time there. It's complete in every form. To check its availability, you can log on to booking.com and book. The owners of the property are wonderful, humble and helpful. They provide port transfer too. They make are your stay very comfortable. The apartment has a Jacuzzi and also a patio with one of the most memorable views of the sunset. It is reasonable as compared to others and as compared to the amenities and views that it offers. Furthermore it's pretty close to the main market. All you got to do is climb up to the main road and there you are.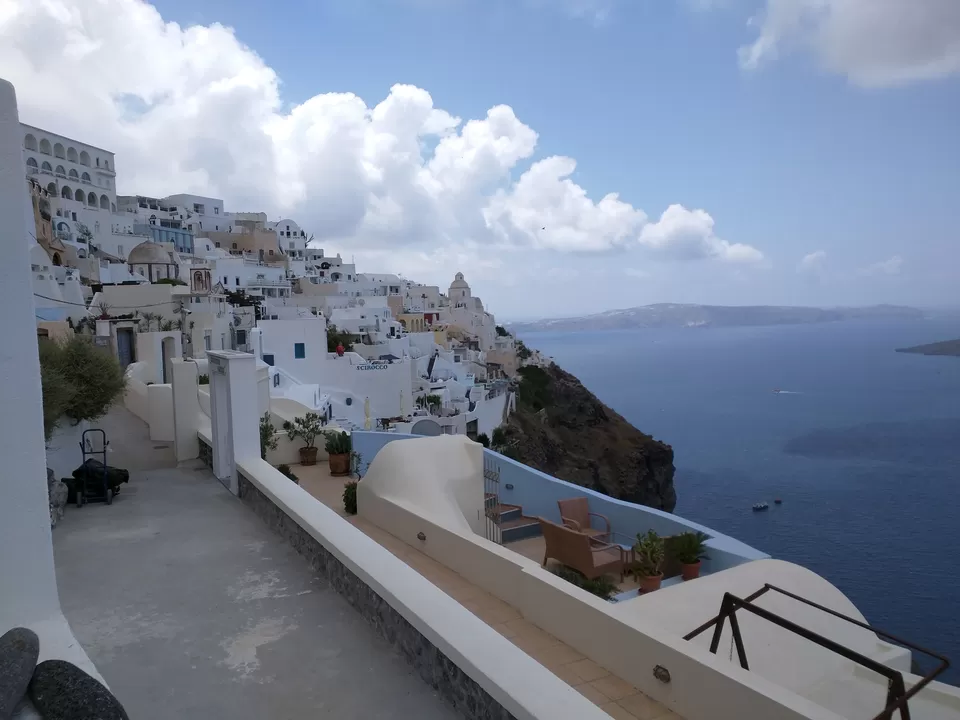 Travelling on the island?
We aim for public transport wherever possible. But in Santorini, I would say you can use a quad bike if you are comfortable with it. Quad bikes are available on rent at many places. Apart from that, if you're a hiking person you can hike. I would recommend a hike from Fira to Oia. Hike with a view 😍. You can also visit towns in the south of the capital. The bus stop is nearby the main centre. So you can hop on for an easy ride.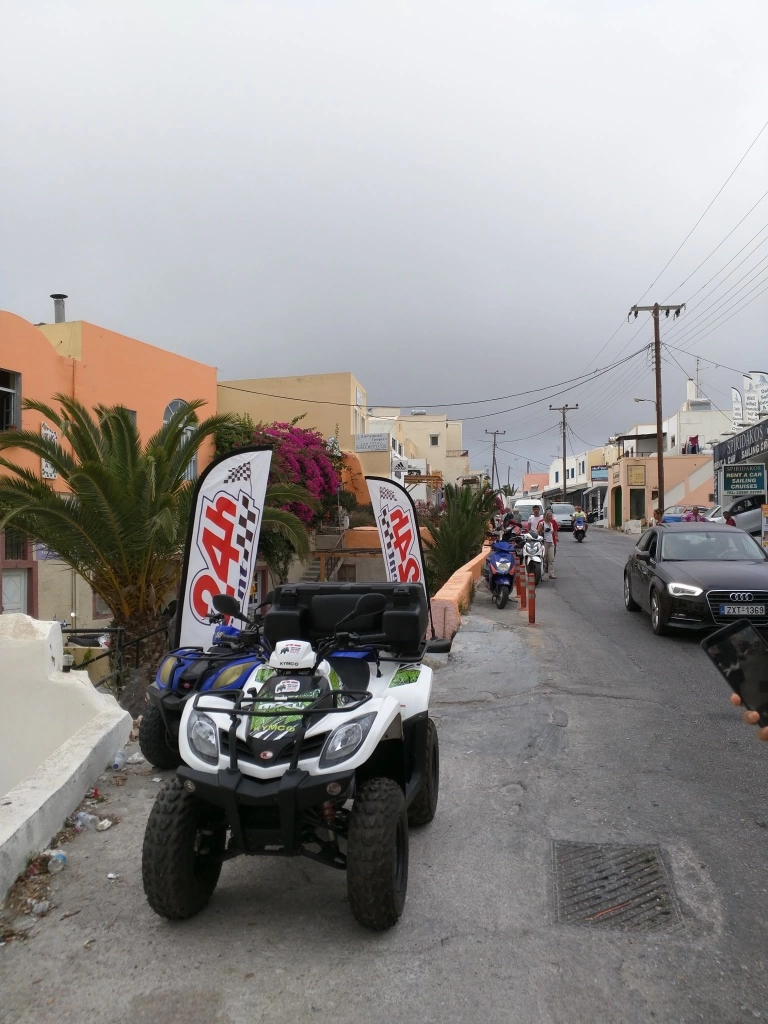 Trofí
So Trofí in Greek means food. Santorini has an abundance of a variety of food to offer. For those who want to try Greek cuisine, many traditional Greek restaurants are available. For people who don't care much, there's McDonald's and plenty of local pizza outlets too😂 . If you have a sweet tooth, you can visit the Chillbox frozen yoghurt & gelato ice cream anytime. It's the finest. Believe me 😍 Finally, as we know Santorini is well-known for its panorama. What would be the second-best add-on thing to relish the panorama?
Yes, a glass of wine!!!! 🍷.
Well, Santo Wines in Santorini serves the finest of them. It also has a remarkable view.
Make time for leisure
Santorini is a perfect island where you can unwind and make time for leisure. Every day in the evening, we would take time off everything and relax either by watching sunsets together on the apartment or maybe on the cliff faces around Oia or maybe on one of the sitting benches in Fira with a beautiful view. Every day in the evening the sky was awash with peach, apricot, cream: tender little ice-cream clouds in a wide orange sky. Isn't it easy to figure out why Santorini is one of the most visited and loved island. It's all because of the warmth it offers.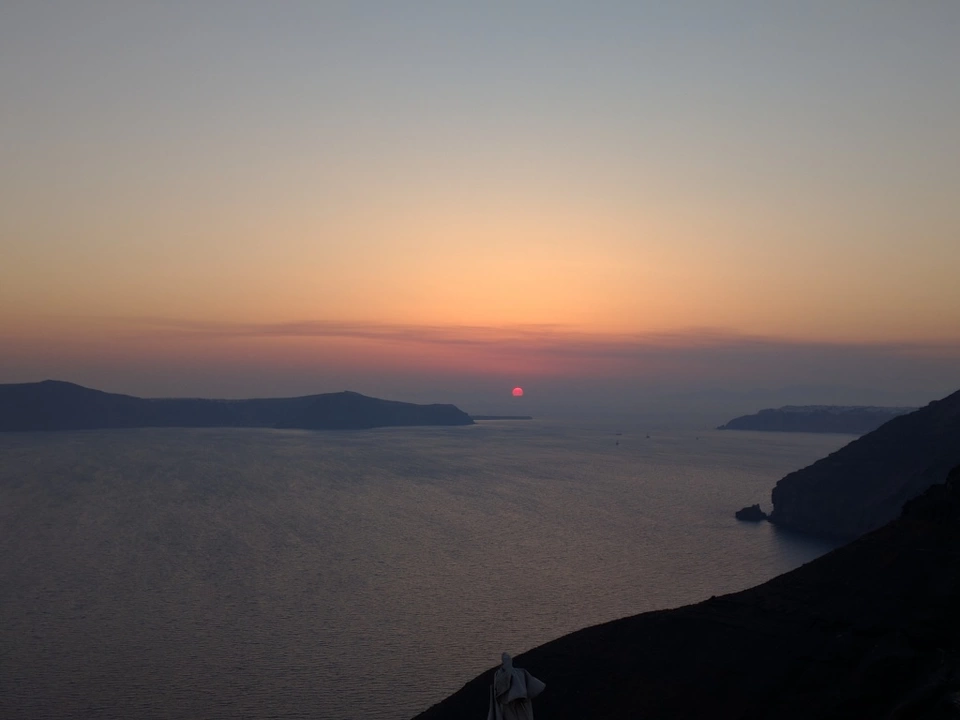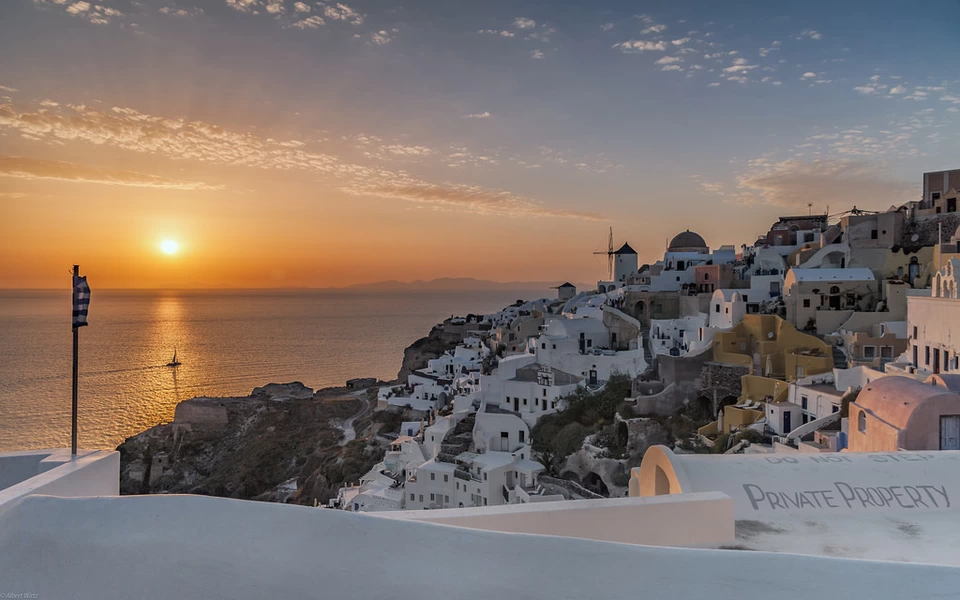 Best time to visit
The best time to visit would be between April-May and September-October. July and August are hottest months of the year and also most crowded.
Money
The official currency of Greece is Euro however US Dollars are also accepted at most of the places.
Visa
Greece is a part of Schengen agreement and hence citizens or residents from Schengen countries or countries under European union or EEA do not need any separate visa to enter Greece.
Travelers from other countries would need Schengen Visa to travel to Greece.
Language
The language spoken widely is Greek. However most people in Greece speak English very well so it is easy to converse with them.
At last, I would love to share a beautiful quote that I read en-route Santorini
"It takes a lifetime for someone to discover Greece, but it only takes an instant to fall in love with her".
Henry Miller
Santorini is callinggg....................... and you must go!
Happy Journey!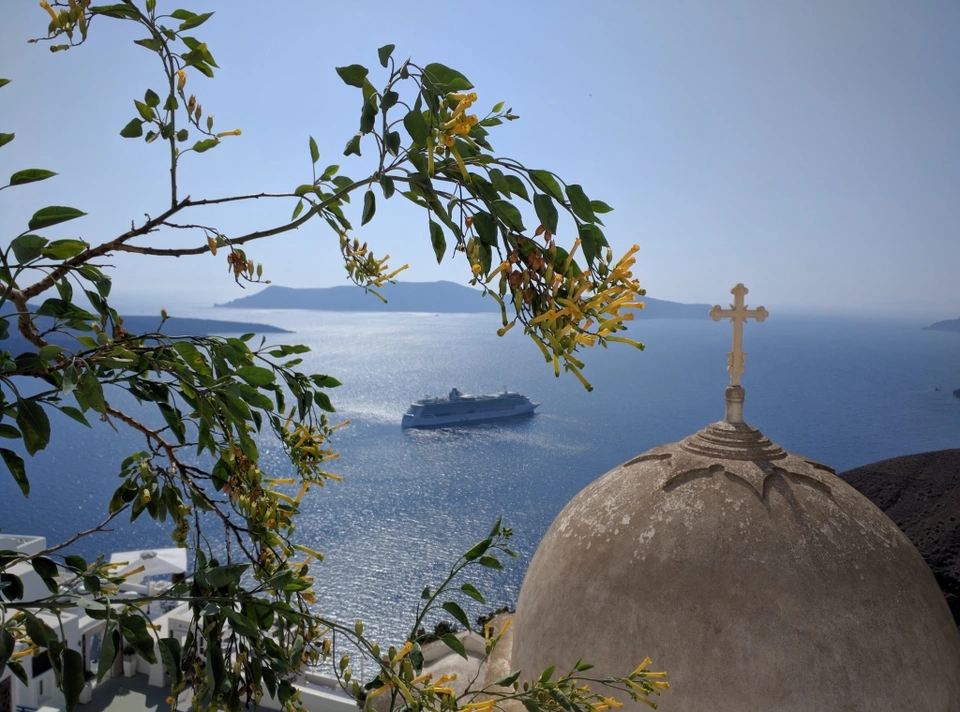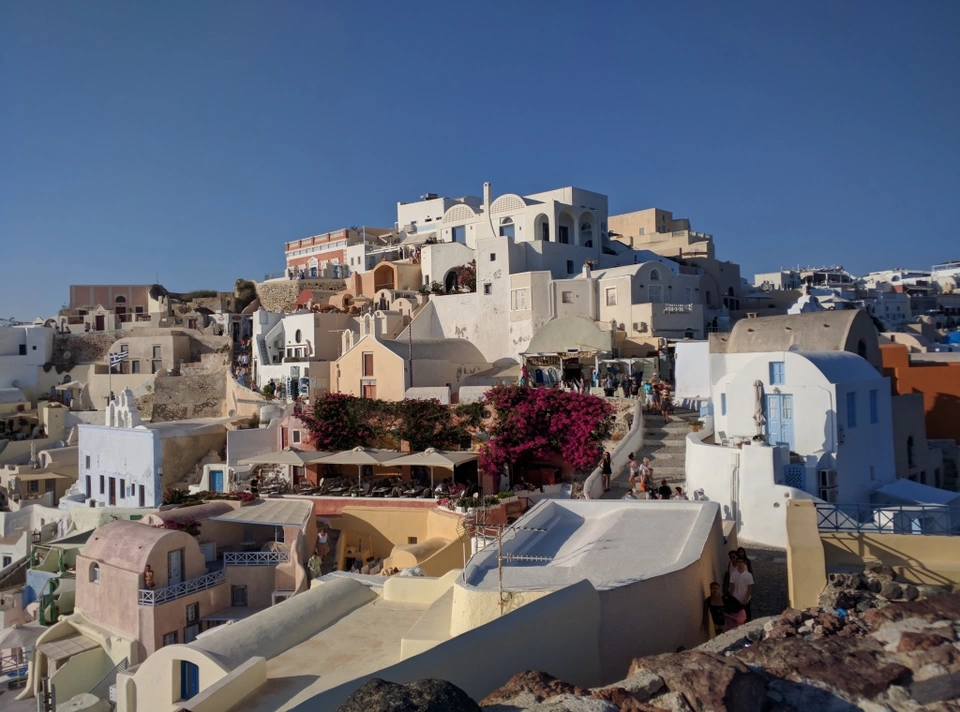 For Top 10 things to do in Santorini Wanderer | Explorer | Photographer📷 Traveller from India. Take only memories, leave only footprints👣 View all posts by Happy Feet Wanders 👣✈️
Published