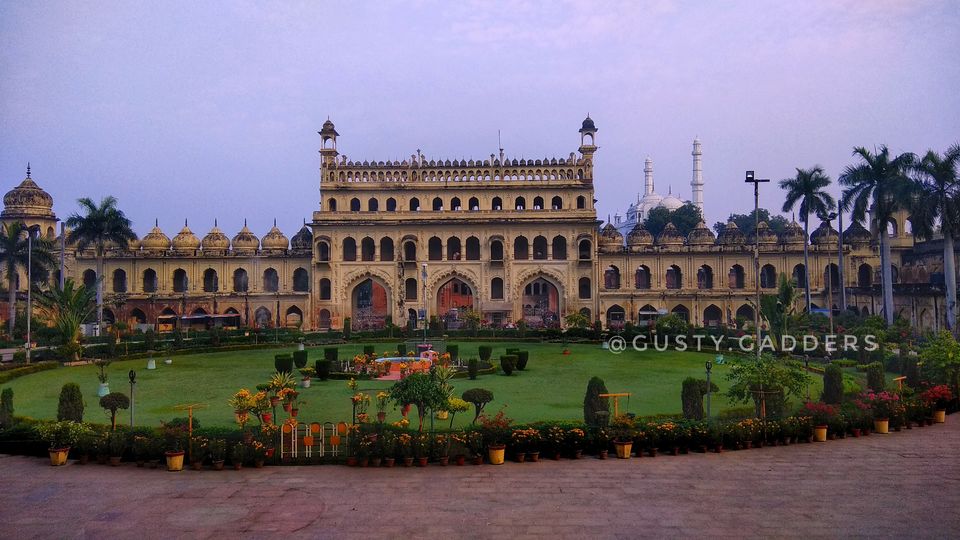 Smile please, you are in Lucknow, yes this is what you read first while entering the city. I first came to this city to visit a friend during my internship and completely loved it. I think fate brought me back and this time for a long period. May be to know about it, to explore every aspect of it. The city has a rich melange of different cultures from around the world.
The city is well known for its Nawab, kebabs, Ada, and Tehzib. This city offers a lot more than that. Known for its very vast food culture, Mughal architecture and the very famous 'Chikankari' aka thread work, it excels in different fields altogether.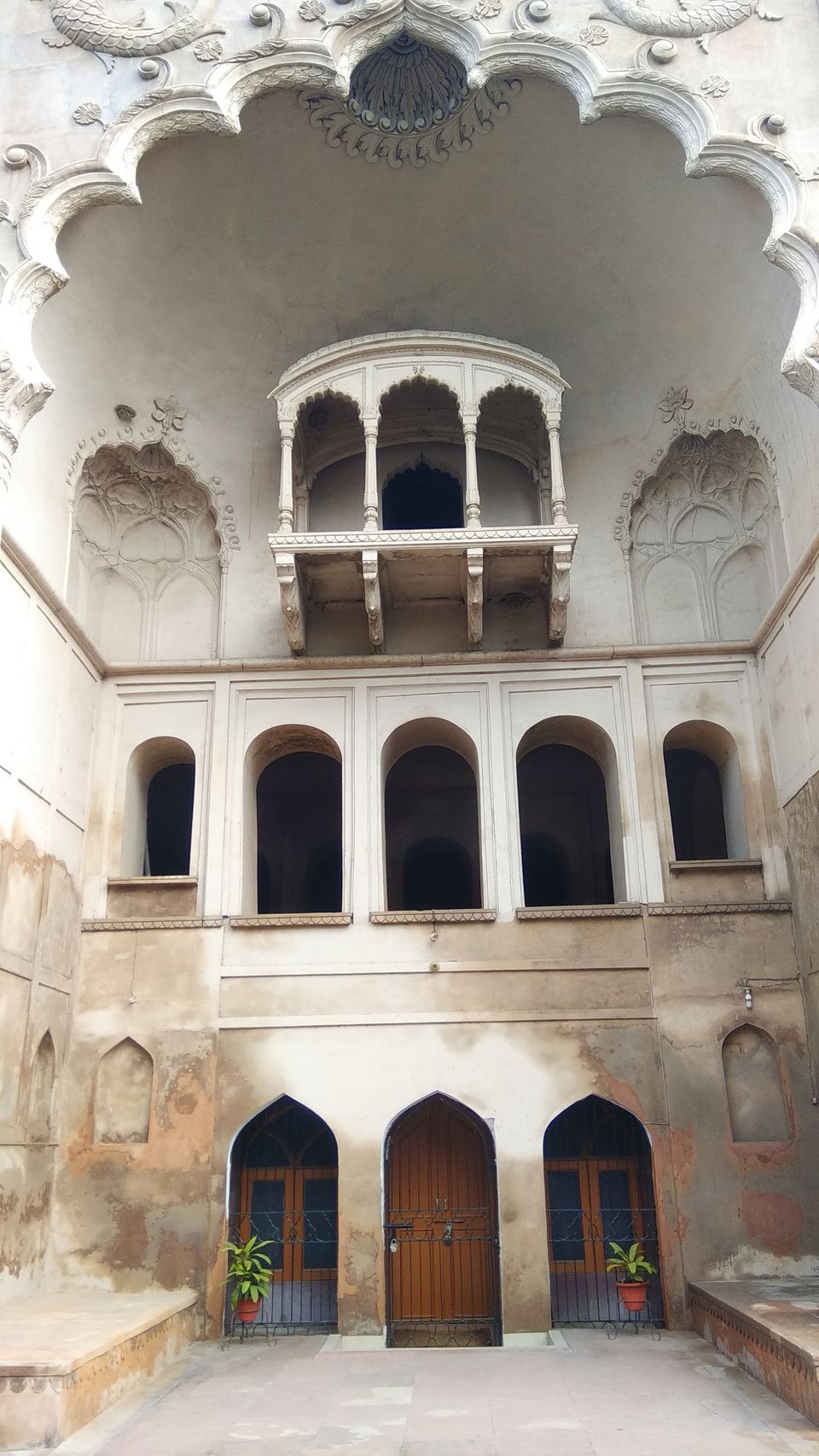 How to reach?
Well, this city is connected through every metro and the major cities via air, rail, and road. Buses, taxis and private cars usually runs from Greater Noida to most of the cities in UP by Yamuna expressway which is an easy option if you are traveling from north.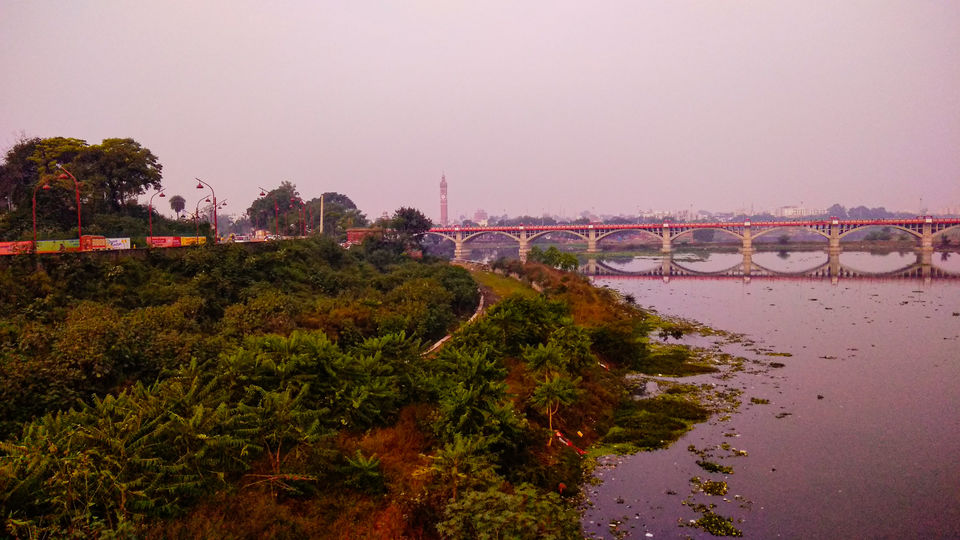 Life has its own flavor, so does Lucknow
Passing by the gullies full of delicacies and the aroma filling your inner food animal already is something to die for. There are tons of places offering the finger-licking cuisines be it veg or non-veg.
Lets's see what makes it special for all types of food lovers and a must-try on your next visit.
Top Eating Junctions
Basket Chat at Royal's Cafe
Are you a street food lover? Well even if you are not, this place will make you drool over its taste. A basket made of potato, filled with around 25 items of different layers and texture. That means your taste bud will keep experiencing a change of flavor after every bite.
Shukla Tea stall
This place filled with numerous tea lovers offers tea with hot Pakoras and samosas, a perfect combination and served together only for the morning breakfast. You will find people of different age groups sipping tea after tea and discussing chores afterward.
Bajpayee Kachori Bhandar at Hazratganj
People waiting in a long queue just to get Khasta(puri stuffed with spices and lentils) with the masala chickpea, this place remains open from 7 a.m to 7 p.m. This is also a crowded place especially on holidays and early morning.
Per plate: 25 INR
A savage stop for your sweet tooth. A place that old when there were rulers and king. Ram Asrey was built up in 1805 and is known to be one of the most authentic sweet shop till date. I tried 'Malai Gilori' or Malai Paan and it just melts in your mouth leaving an orgasmic taste behind for a very long period. Black carrot dessert, dudhiya are other gems of this confectionery.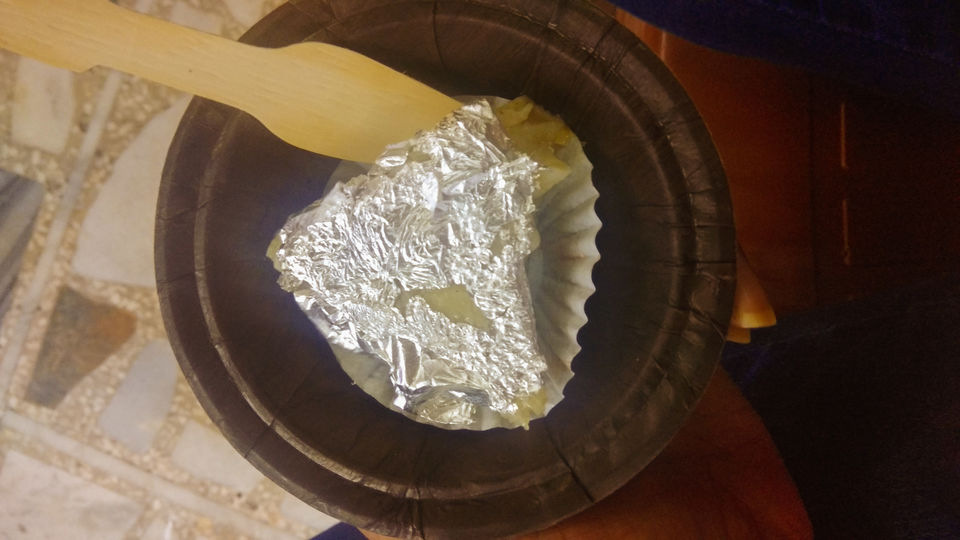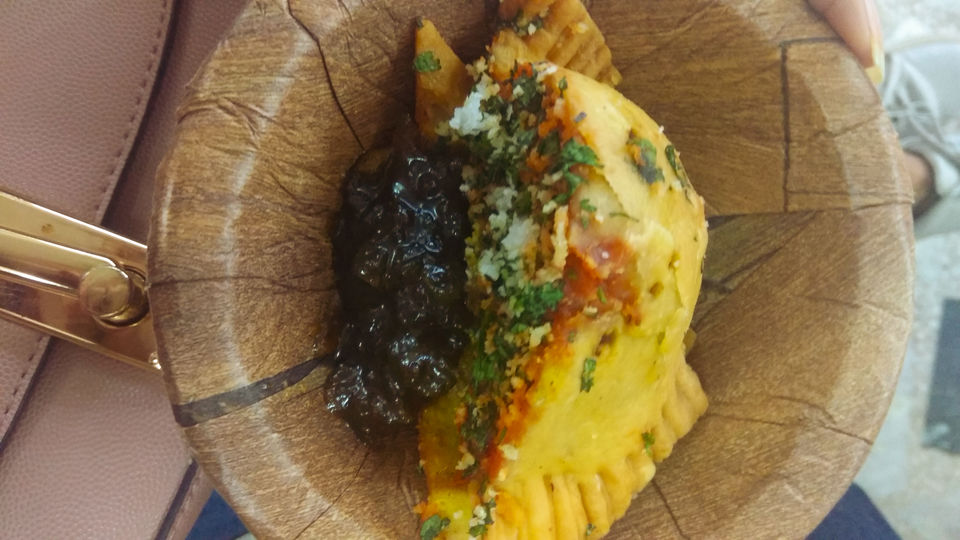 Also known as the invisible cloud, this winter delicacy is something new for most of the people. True to its name it just disappears the moment you take it in your mouth. It is very light while eating and is available only in winter.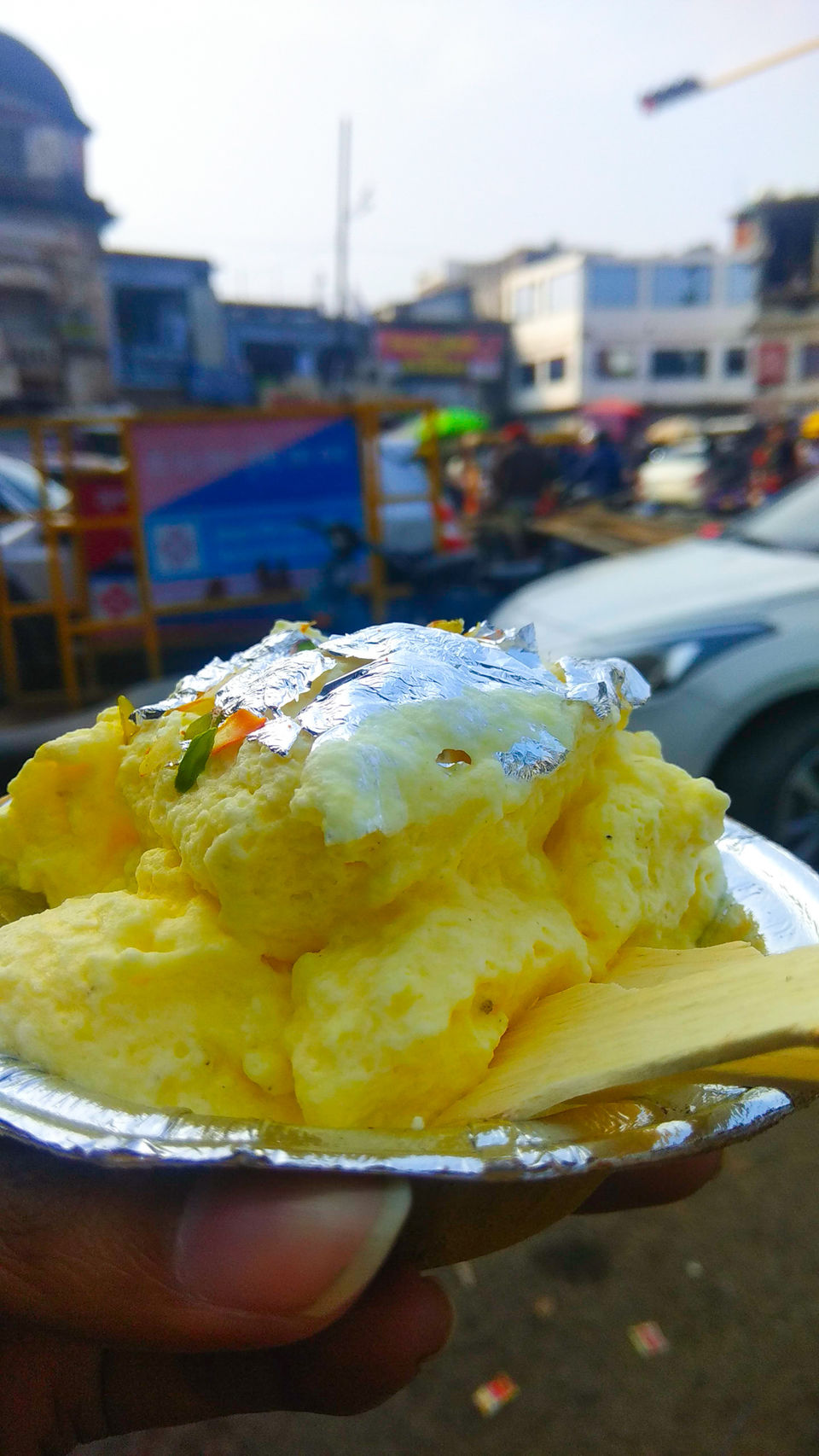 Bada Imambada
This famous monument of Mughal architecture is basically the center of attraction in all the other places. It is known to be the largest structure in the world standing without using any beam or pillars. Neither wood nor metal has been used in its construction making it one of the last projects in that category. The huge arches inspired from the Mughal designs looks stunning at the time of sunrise as well as sunset. Take a guide if you are visiting for the first time and they will explain everything in detail and show you around.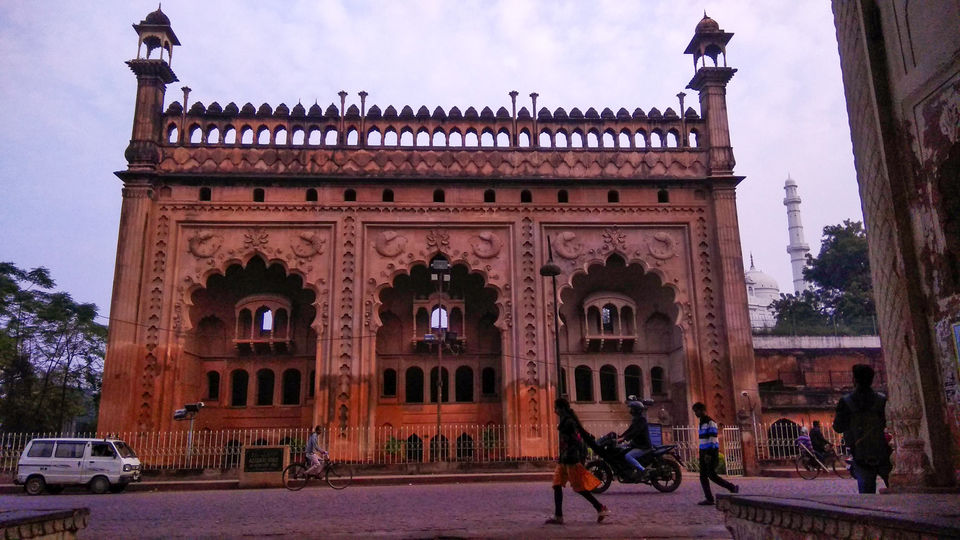 It stands inside the courtyard of bada imambada and is the largest mosque of Lucknow. The huge minarets built with the ancient stones looks grand and rigid. Domes of the facade are beautifully made and adds another charm overall. People offer prayers on Fridays and at the time of festival like Eid.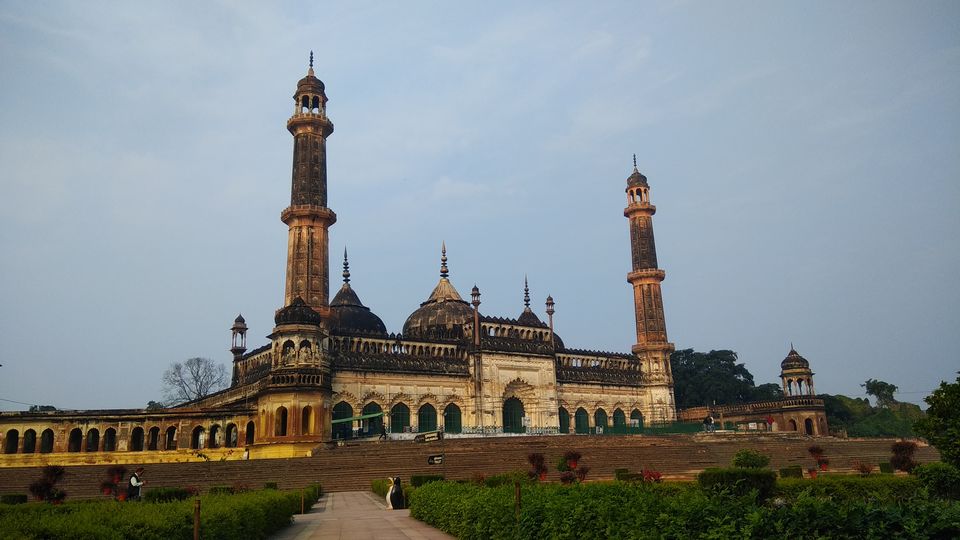 Netram's at Aminabad
This 100 years old shop first opened in Allahabad and then in Lucknow. Their veg thali is a must try which is full of simple yet pure & tasty food.
Makhan malai at Chowk
Lucknow and Cuisines
Lucknow is known for its Mughlai cuisines and of course the kebabs. Royal families used to very passionate about their taste buds and henceforth the generations are still carrying away the recipes somewhere. But what makes it special from the other places is its rich flavor, techniques, and the aroma as the center of focus. Providing a perfect combination and taste by the chefs, the royal gourmets, etc has given a variety of new dishes.
Being a vegetarian has never stopped me from checking out the mouth-watering non-veg platters since most of my friends absolutely love them. So I never forget to take a note whenever we go to such places because I love to know the story behind it.
Lucknow is also known to be a food heaven since many of its dishes are world-famous.
Kulcha Nahari at Rahim's
A combination that has been started by the cooks of Nawabs and is still continuing its legacy from the last hundreds of years. The kulcha's made in Lucknow are totally different in terms of its taste, texture, and flavor.
Rahim is also a very old place known for its authentic taste and the famous 'Nahari-kulcha' combo that they serve from the breakfast itself. Though the kulcha's are crispy and heavy but very tender while eating with the Nahari. The cooking is so perfect and its simple flavors enrich the whole dish altogether.
Kebab's at Tunday kebabs
How one can not talk about the Tunday when you are in Lucknow. One can find galawati kebab's all over the place but the 'tunday kebab's' at Akbari gate & Aminabad is a renowned place to hop on your next visit. People eat it with flatbread, sheermal and it just kinda melts in your mouth completely.
Sheermal is bread made up of milk, white flour, clarified butter & saffron to provide an orange color and a flavor to it.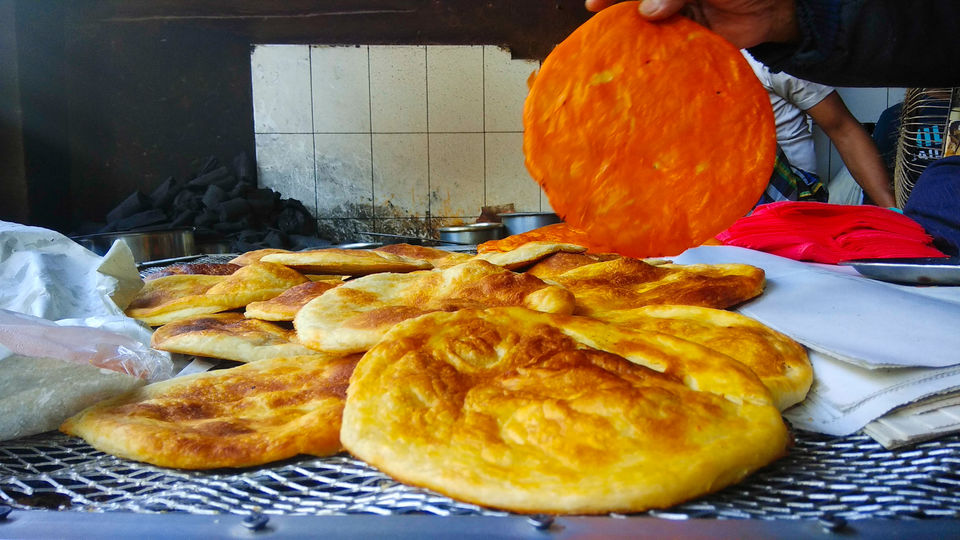 Shami kebabs, Kakori kebabs, Ghutwa kebabs, Seekh Pasanda kebabs are some of the other delicacies to try if you are a kebab lover. Naushijaan is one such place where these all are available.
Indian cuisines have a very special place for the biryani's be it Awadhi, Hyderabadi or Sindhi. Awadh Biryani is famous for its amalgamation of flavors and simple spices. The 'dum' style of preparing it is different yet so perfect and lip-smacking.
Biryani at Tundey, Wahid and Dastarkhwan
Though biryanis are being served almost everywhere in Lucknow there are few places worth trying if you want that actual taste. These are some of the places serving delicious biryanis from more than 35 years. If you want a place with Mughal ambiance and good non-veg food, then Dastarkhwan is a must-visit restaurant for your taste bud.
Prakash kulfi( a frozen dairy dessert), Aminabad
One of the busiest & congested markets of Lucknow is Ameenabad. Apart from uncountable biryani house in the whole area, there is a famous kulfi shop called 'Prakash kulfi' known for its amazing flavored kulfi.
Let's talk about some of the amazing restaurants and cafes if you are looking for a change environment and taste. I personally recommend The Cherry Tree Cafe, Pavillian-la palace, Royal Sky, Curry leaf , The terrace at Hazratganj and The Flying and Saucer Cafe, Vintage machine, Munic bistro, Rustic haus, Cairo tales in Gomti Nagar. Though its my opinion and you can always opt for the other opions.
Around the city
A city influened by the Mughal era is a heaven to food lovers & offers many things when it comes to architecture and history as well. Let see what are the must-visit places even if you are here for 2 days.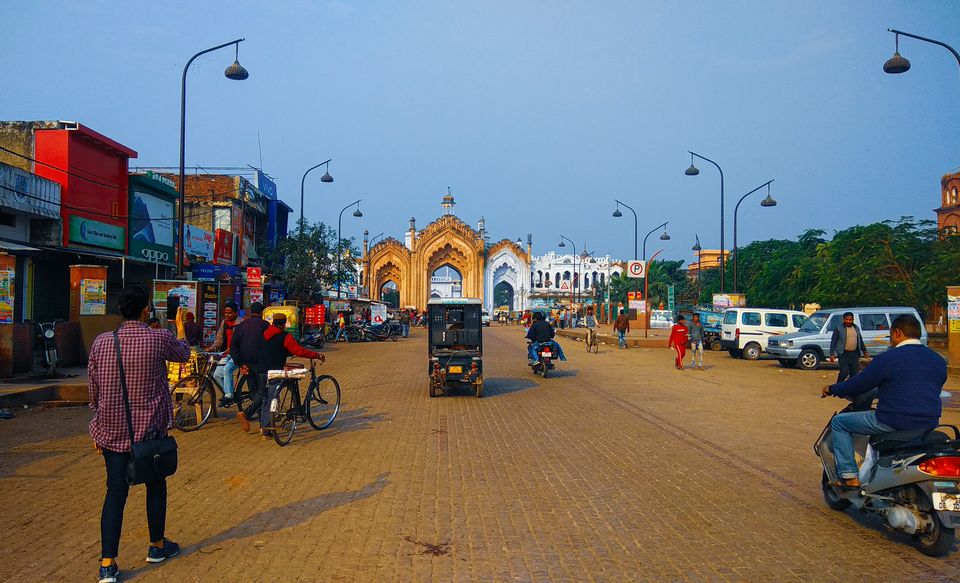 Shahi Baoli
It is on the left side of the complex. Built by the Mughals using Indo-Islamic architecture. This baoli is quite smilar to the one in Delhi but a very smaller version of it. The most fascinating feature of this baoli is the secret view of the visitors that it offers. Because of the alignment of one of the windows of the building and it's entrance pathway, one can see the colorful shadow of the visitors standing at the entrance of this structure, on the water of the well.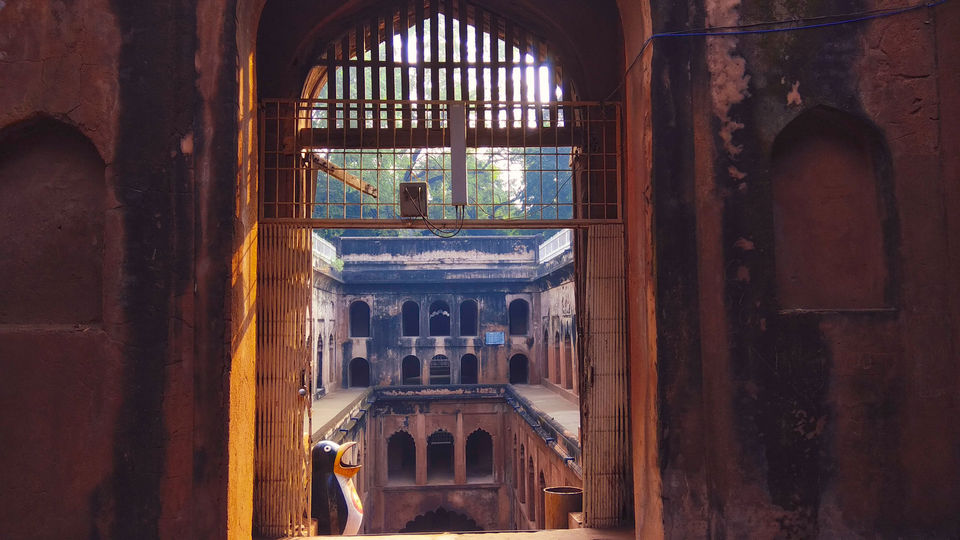 Bhool Bhulayia
A place where every direction looks alike like reflection and can be easily forgotten. I found this place so interesting that I almost spent more than an hour to see each and every labyrinth that even though the guide was there. It was made to reduce the weight of the main hall ceilings which has no columns by making it hollow.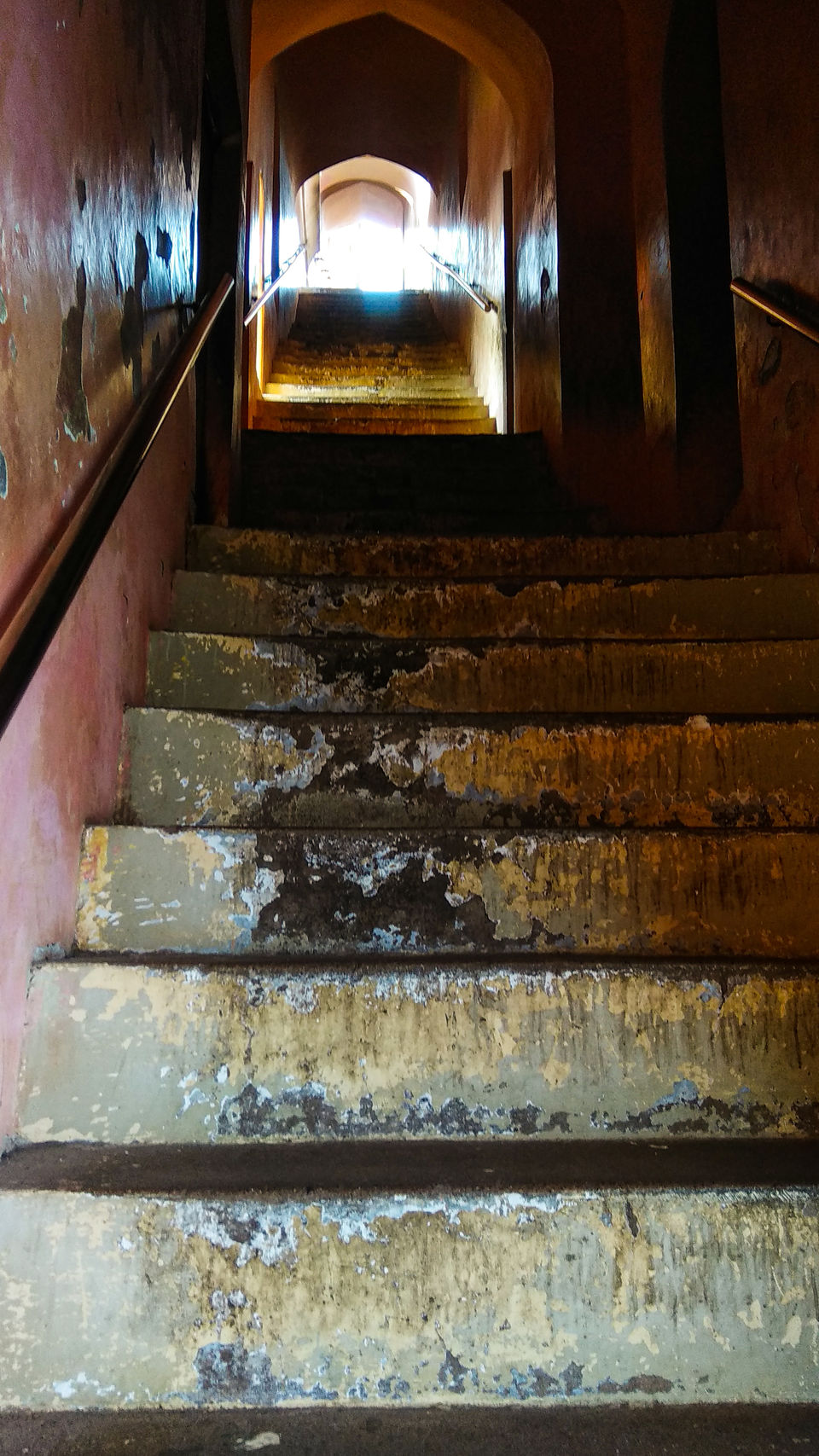 Chota Imambada
The name Palace of lights is given to this manifiient monuments by the Europeans that stands beautifully towards the west of Bada Imambada. Islamic calligraphy on its exterior walls are precisely done and the interior has all the intricate Arabic glass work & floral designs attracting many visitors here. The beautiful blend of Persian and Indo- Islamic style of architecture will just leave you in awe and seems surreal.
Rumi Darwaza
The grand gateway of the city and the royal palace at the time of Nawabs, it is known as the heart of Lucknow. This majestic arches runs both ways and is now the part of the crowd & busiest road, it stills stands high and looks royal. Standing tall adjacent to the Rumi Darwaza, Husainabad Clock Tower is the beautiful example of Victorian Gothic brilliance.
Marine Drive
Yes, there is a Marine Drive in Lucknow as well after the name of Mumbai's Marine Drive. It is lane of roads situated beside river Gomti in Gomti Nagar. A spot for hanging out and a senset point among the younger crowd.
Dr. Ambedkar Park
A park made up of gigantic amount of seven billion rupees is worth mentioning whether you like it or not. The shiny marbles and tiles with lots of elephant statues, this park is huge and gorgeous. This park has been made to commemorate those who dedicated their lives to equality and human rights.
Though I wonder if it is needed to spend such a large amount and space to make just a single park. Let me know if you think the same.
Chowk
The true color & essence of the city lies in the old Lucknow. Chowk is one of the oldest market in whole Northen India consisting of more than around six thousand shops. You will find all sorts of market, cuisine and the feeling of walking in the oldest market from the time of Nawabs. That raw smell is still there in its air.
Don't forget to buy some traditional & authetic chikankari and zardozi garments and fabrics as a souvenir.
Essence and Flavor
Any city is an amalgamation of its people, vibe and the essence of the place. These are made with the love, care and authenticity of its traditions and culture. Lucknow is not only about the Nawabi era, Mughal impact, amazing food, beautiful gardens, Shayari, poetry but also about the finesse, the royal ambiance, courtly manners and its people.
This city is more and will make you understand its value in every aspect. Next time whenever you are planning to visit this beautiful city, try out these amazing eatery places and experience the richness of various architecture and royalties.