It is a fact universally acknowledged that for a road trip from Delhi, one must leave before the crack of dawn, drive fearlessly in the face of beams as high as the sun, and cross every NCR road by sunrise.
We followed the same rule of thumb, last Sunday. Our destination was some 450km away and required us to drive on Uttar Pradesh (Bareilly and Pilibhit Roads to be exact) state highways for 200km. After a long but not too arduous drive, we reached the lodge that was going to be our home for the next two days in the Terai forests of Uttar Pradesh.
The Dudhwa Tiger Reserve is a protected area that stretches across the Lakhimpur Kheri and Bahraich districts, and comprises of the Dudhwa National Park, Kishanpur Wildlife Sanctuary and Katarniaghat Wildlife Sanctuary. Together they cover an area of 1,285km.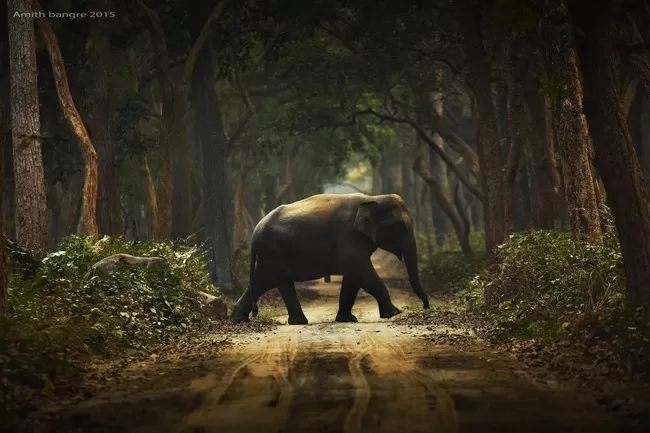 The fascinating landscape consists of two distinct zones. First is Bhabar, a hilly terrain with coarse alluvium and boulders combined with incomparable Sal Tree vegetation. Second, is the unique Terai terrain, which is rich in clay swamps and decorated by tall grassland. The Terai is part of the world's most important eco-regions due to the large mammal assemblage observed in the area.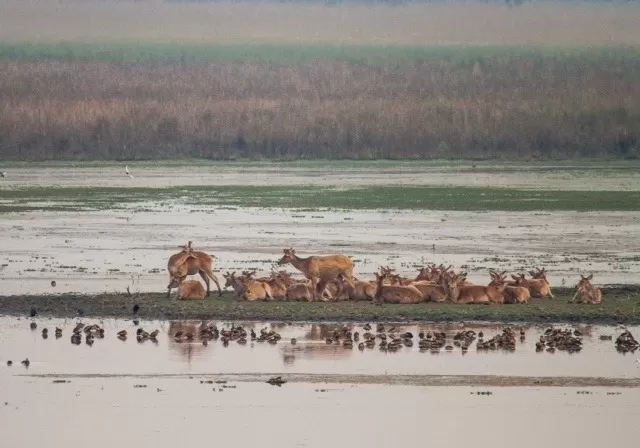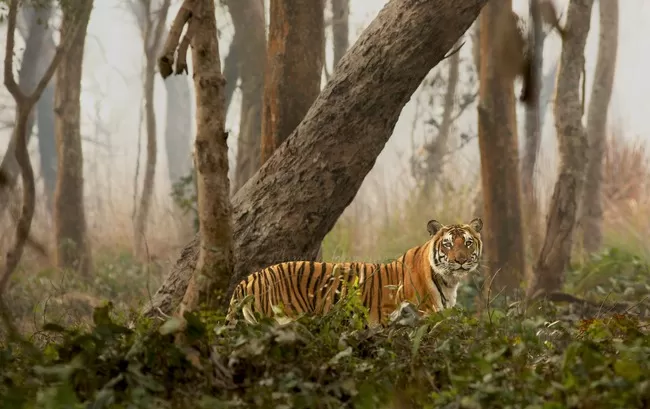 With the Mohana River in north and Suheli River in south, the national park has one of the highest density of endangered animals and birds in the world. The Dudhwa National Park and Kishanpur Wildlife Sanctuary are mainly known for sightings of the Hog Deer, Fishing Cat, tiger, alligator, elephant, rhino, leopard and migratory birds. But the Katarniaghat Wildlife Sanctuary is a unique terrain, which is best for spotting gharial, otter, Gangetic Dolphin, Swamp Deer, Hispid Hare, Bengal Florican and the Long-Billed Vultures.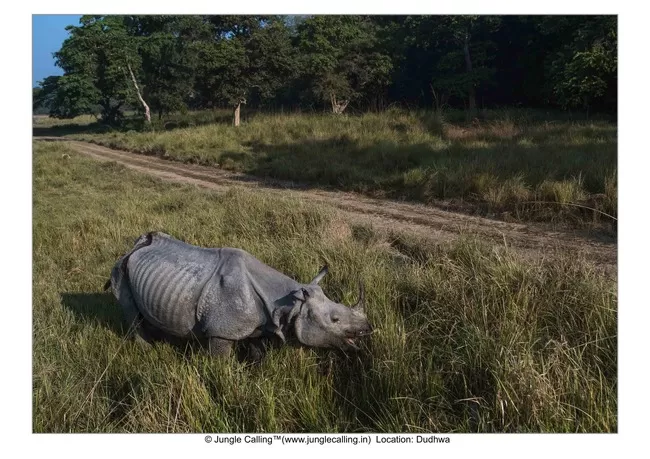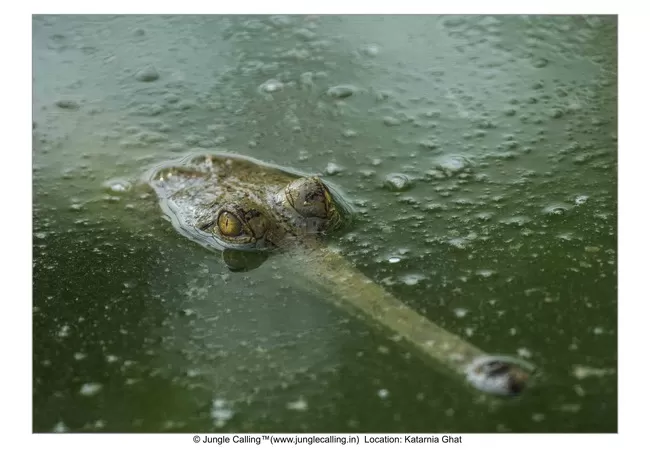 The Story
The story of the tiger reserve in Dudhwa, is the story of the Billy Arjan Singh. A royal prince from the Kapurthala family, Arjan Singh was an unstoppable hunter until one night when he experienced a Damascene conversion after shooting a leopard. From that night, this royal brat was to be transformed into one of India's greatest wildlife conservationists.
To fulfil his pledge of protecting the dwindling wild animals, Billy found a small place in the evergreen and swamp jungles of Dudhwa. He settled in a small hut (which was later transformed into a lodge) and lived there all his life. During the course of his life, he saved lots of wild animals, starting with a herd of Swamp Deer (Barasingha) on the Sathiana side of the Dudhwana forest.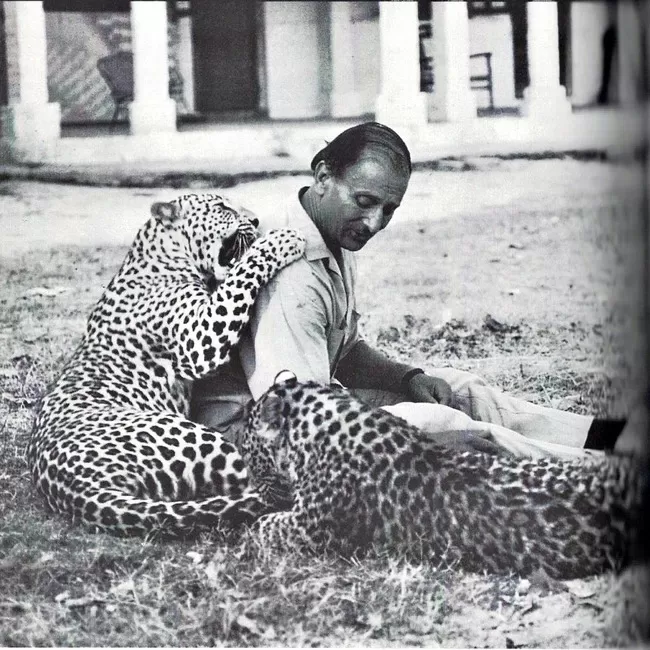 Arjan Singh started his work with the wild cats by rescuing and raising Prince, an orphaned leopard cub. Along with him, Singh raised two female leopard cubs, Juliette and Harriet and successfully introduced the leopards into the wild. After this monumental achievement, came Tara. A tigress cub rescued from a zoo in England. Tara was his life's greatest and most controversial project. But with the backing of the then prime minister Indira Gandhi, he helped multiply the tiger population by a significant number.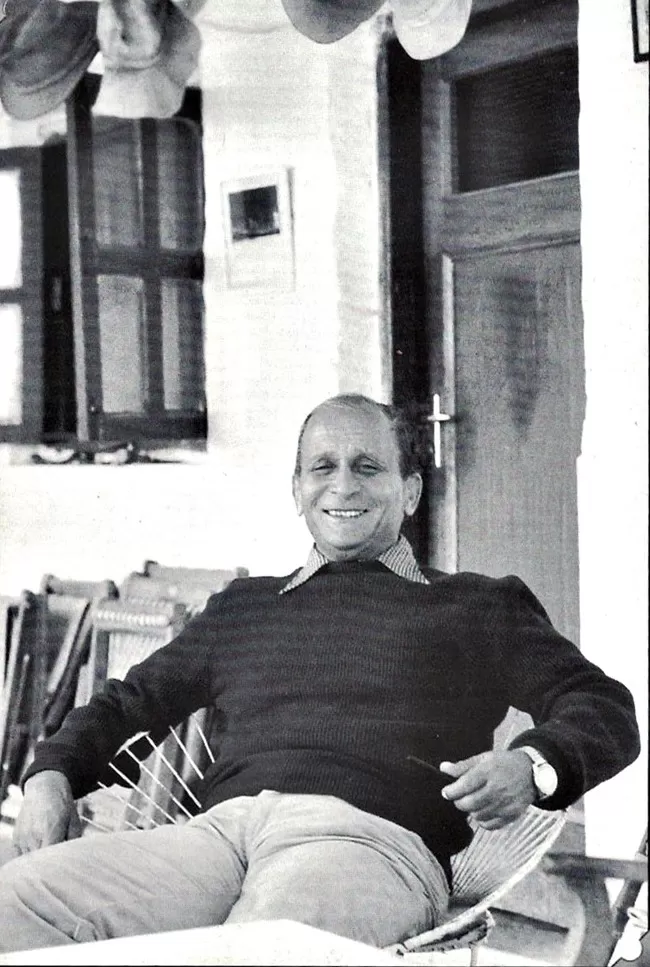 With the tireless efforts of Arjan Singh, the forest was declared Dudhwa National Park in 1977. In 2006, he was awarded the high civilian honour of Padma Shri for his work towards protecting wild animals.
Best Time to Visit
The best time to visit Dudhwa National Park is from November to May. Though the park remains open to the public from November 15 to June 15, the peak summer months might be a bit too hot there.
The Tree of Life, Jaagir Lodge in Palia Kalan is the ideal place to experience the forest of Dudhwa Reserve. Nestled amidst endless fields of mustard, sugarcane and banana, this lodge combines luxury and village life in the most fascinating way.
The Jaagir Lodge is part of Tree of Life, and organises several safaris for you. Given your interest, the naturalist at the lodge will handcraft a safari experience without charging an exorbitant price. Click here to book now.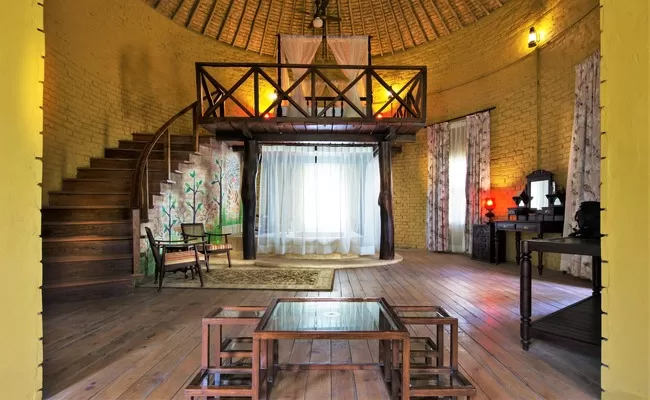 How To Reach
You can easily drive here from Delhi. The place is roughly 500km from the capital city and will take upto 6 yo 7 hours.
There is a railway station in Shahjahanpur, from where you can take a bus till Paliya. This is the town nearest to the national park.
The fastest way is to take a flight to Lucknow, and then take a taxi to your destination. It will take about two hours.
If you are a traveller who falls instantly in love with new places and stories, then Dudhwa Tiger Reserve is a piece of heaven that will start you off on a lifetime affair with the jungle. Despite visiting several national parks, I never found myself fascinated with stories of wild animals and their conservation in forests that are as old as time. But Dudhwa changed that, and if you are anything like me, I am sure it will do so for you too.