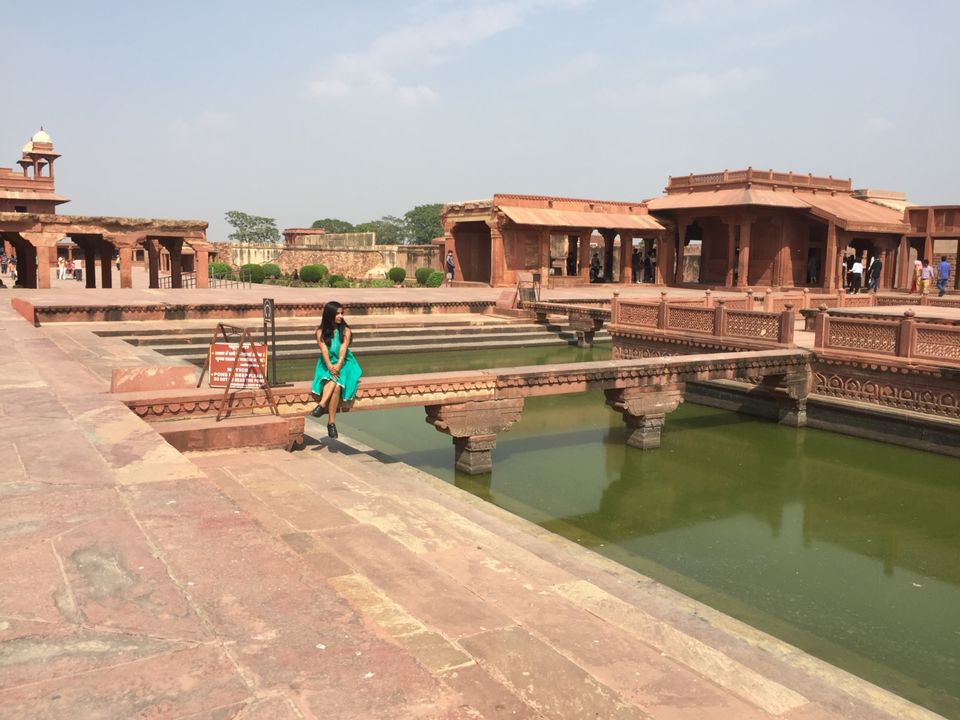 If you have been wanting to go out with your parents and are constantly debating on the location which would been ideal for both of you - you and your parents, then I have just the RIGHT place for you.
Last year during Diwali, I took my mom up north to Uttar Pradesh. We wanted to have something for both of us – Spiritual experience for her and a lot of history to embark on for me.
And as it turned out, it went just right.
DURATION OF THE TRIP
7 days
PLACES COVERED
1. Agra, UP
2. Fatehpur Sikri, UP
3. Mathura, UP
4. Vrindavan, UP
5. Gokul, UP
6. Gwalior, MP
(Could have also covered Varanasi if I had extended my stay by another 2 days)
HOW TO REACH
It is fairly simple to get to Agra.
1. Via Delhi
Fly to Delhi from your homecity -> Take a bus/private vehicle to Agra which will be another 3-4 hours
2. Reach Agra directly
You can fly to Agra, but that might be slightly more expensive. If money is not an issue, you can fly to Kheria Airport, Agra
INTERCITY TRANSPORTATION
You can either hire a private vehicle to visit tourist spots or drive your own car. Getting a private vehicle will allow you to move around at your own pace, soaking in the local history and culture
BUDGET
Excluding flights,
Stay: INR 1,500 to INR 2,000 on private rooms. If you don't mind staying in hostels, the price will come down to INR 500 to INR 1000 per day
Food: You will spend on an average INR 1000 - INR 1500 for meal of two if you go for local eateries and street food hopping
Forts/Monuments: You will spend on an average INR 500 for two on entrance fee to historical sites
Daily transport: Daily transport/renting a vehicle can cost you anywhere between INR 1000 to INR 2,500 depending on hours of drive and distance
Avg. approx. cost PER day for two: INR 4000 (if you are not doing day trips or renting a vehicle, the cost may come down by 1K to 1.5K)
BEST TIME TO VISIT
Oct – Mar when heat has ebbed and the weather is pleasant and perfect for sightseeing
THINGS TO CHECK OUT
Experience in a nutshell
From the warm nights of Agra, the majestic Mughal palace in Fatehpur, The Salim Masjid in Sikri, the narrow lanes, and the famous lassi of Mathura to listening to the stories of Lord Krishna in Nidhivan from a Brijwasi (local of the Vrindavan city) it was a gallivanting cultural trip. With so many layers of history, it felt like I was travelling back in time
Being a major pilgrim and cultural centre for Hindus, we enjoyed visiting some of the culturally exclusive places here in the north. The best thing about these locations (Agra, Fatehpur, Sikri, Mathura and Vridavan) was that they were not only at a short distance from each other but each of these places had a unique experience to offer.
Agra
There are a lot of backpacker hostels near Taj Mahal which are budget friendly and fun to stay at.
Remember three things before visiting Taj -
1. Visit it real early in the morning to ditch the crowd
2. Taj is shut on Fridays so plan your visit accordingly
3. It would be really great if you could plan your visit around full moon night and go for boating in the Yamuna river
Fatehpur Sikri
One of our best experiences in Fatehpur was our visit to the Mughal Palace. From the emperor's bedroom, the queen's kitchen to the parliamentary room, we were mesmerized by the prodigious Mughal architecture. It felt as if history unfolded right in front of us. Although the palace is over 1000 years old, the beautiful architecture which has preserved its aura makes one feel as if it has been built just the other day.
Mathura-Vrindavan
Post our visit to Fatehpur, we headed towards Mathura & Vrindavan. It all made sense to me now, as to why people visited this place to seek mysticism. There was a particular old world charm about these cities that I felt. Even though, I am a non-believer, I was completely relishing this experience. I clearly enjoyed hopping the temples of Mathura and Vrindavan. Right from Krishna Janambhoomi - the real prison, where Krishna was born (as stories suggest Lord Krishna was born in a jail) to Gokul - where he was brought up & to Vrindavan where he danced with his Gopis, it was simply implausible to chronologically visit all these places & listen to interesting stories of Lord Krishna from the Brijwasis.
Well to conclude, the trip was a cultural and mythology loaded one for both of us.
I tried to keep the blog post as detailed as possible. You can ping me on Instagram for more information. My handle is - Beingmeraki