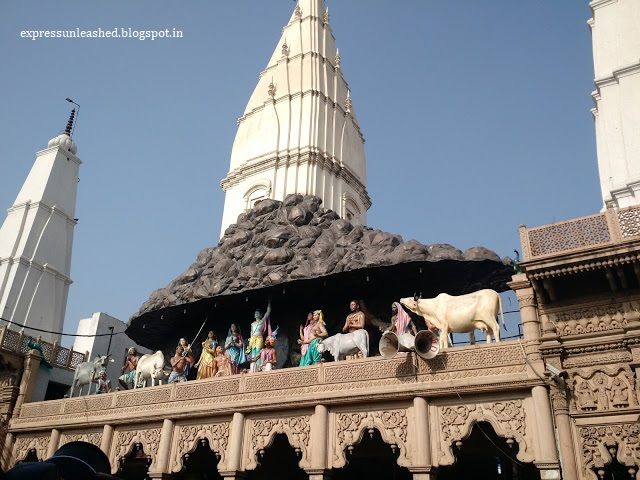 Long weekends are like a drop of rain on barren lands, for the time pressed, working professionals dwelling in urban spaces. So husband and I planned a three day sightseeing of Mathura, Vrindavan and Bharatpur during the Republic Day holiday.
Nothing much has changed in the birth place of Lord Krishna. The old town is pretty much the same, with narrow lanes, peda shops, cows, monkeys and lots of tourists.
The day we reached Mathura, the hotel manager rather surprised us with the info that all temples close at twelve noon and reopen at four in the evening. I did not remember this practice from my previous visit in 2005. A little baffled and disappointed, since we had less time in hand, we proceeded towards the farthest temple- Daan Ghati Govardhan Temple.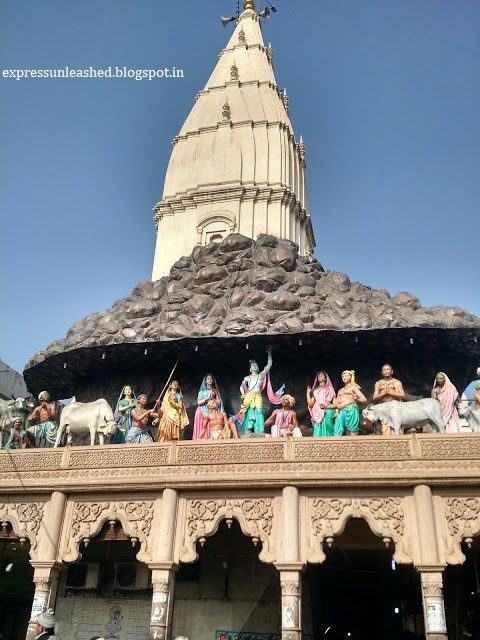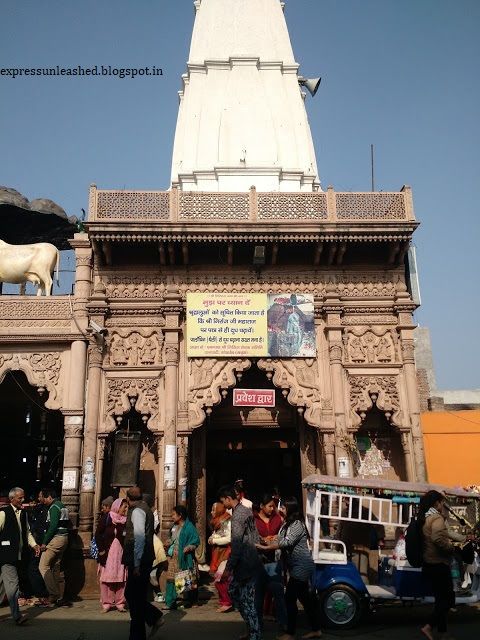 Where- 12 km from Hotel Ganpati Palace or IOC Petrol Pump. You can expect heavy traffic on the narrow roads any day.
Road Condition- Not bad, not very good either. Unmarked speed breakers are a huge turn off. The narrow and half constructed roads don't need speed breakers any way! Needless to mention abrupt potholes. The road passes through little village settlements and vibrant farm lands, ending in a crammed up spot near the temple premises.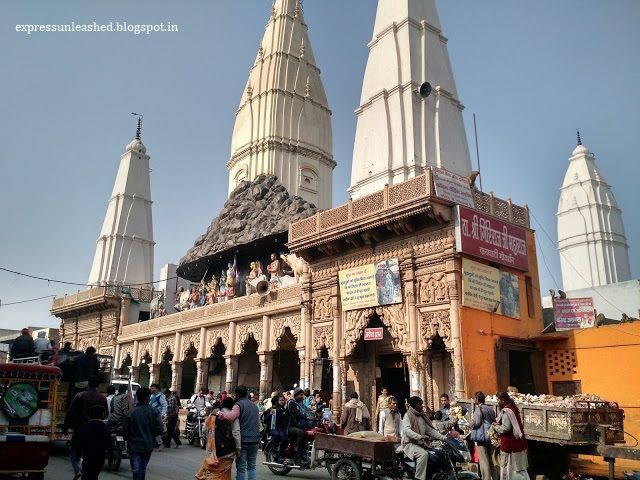 The temple- When Lord Krishna lifted Govardhan Parvat on his little finger to protect the villagers from the flood havoc caused by Indra, Lord of thunder and rain. Daan Ghati temple is said to be built at the exact spot. The entire region is known for 21 km parikrama which starts from the temple, passes through Govardhan hills and kunds (lakes), several temples and ends at Daan Ghati. There are shorter routes for parikrama as well. You may not see any hilly region here. Perhaps the parvat or hill vanished with time or never existed.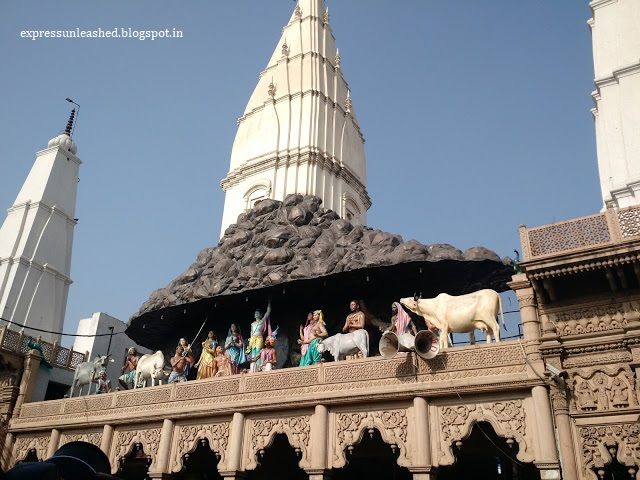 The temple is quite old, straight from the books of legends. You'd find Lord Krishna, Ram, Sita, and Lord Shiva idols inside the temple premises. Photography inside is prohibited. It is the exterior that tells the story. I managed a few shots in spite of heavy traffic outside the temple.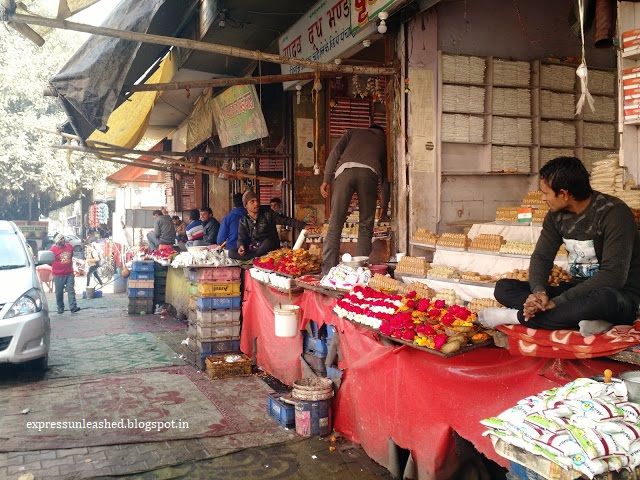 Commercialization of the area is evident from the shops and establishments around.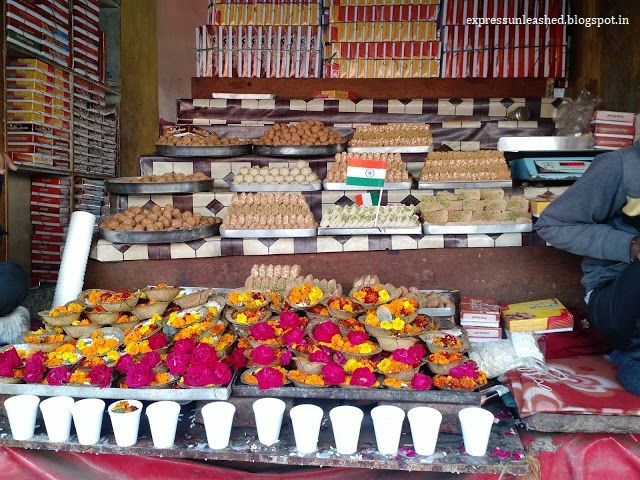 We ended our Govardhan darshan with rasmalai and rabri from a sweet shop nearby.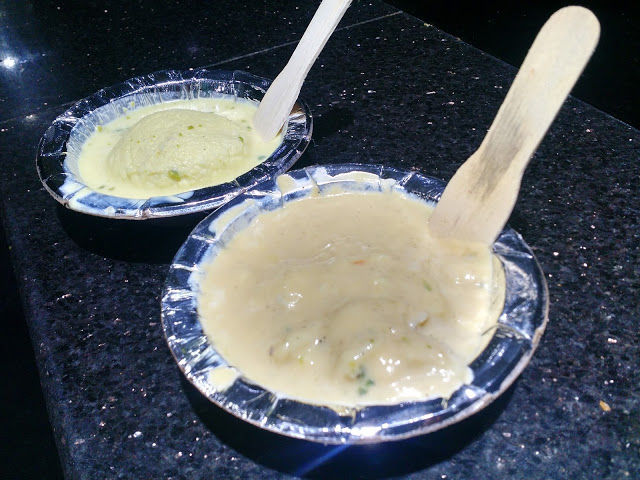 Tips for first time visitors-
-You can keep your footwear in any sweet shop opposite the temple in exchange for a prasad box at a nominal cost. 
-Stay alert- Pickpockets and monkeys swarm the place. 
-Temple Timing - 5:30 am to 11 am and 4 pm to 10 pm. Though you can do parikrama any time of the day. 
-Parking- Private parking is available in few places at Rs. 100. (I found this is more expensive than parking rate of malls in NCR). If you don't want your car to be scratched or damaged, pay hundred bucks and park it. Do not park on roadside, lest your car should get dents or create traffic mess. 
-Rs 10 coins are not accepted in Mathura/Vrindavan fearing counterfeit/fake currency.
Mathura is barely 185 km from Delhi (via Taj Expressway) and the proximity makes it one of the easiest places near NCR to reach. Known for religious/spiritual tourism, Mathura, the birth place of Lord Krishna sees a large number of tourists footfall everyday. The spirit of searching for God is strongly manifested in people. As a believer of Lord Krishna or even as a non believer, you ought to go in a state of trans in Mathura, imbibing the positive vibes and beauty of life. The second half of the day we spent in Sri Krishna Janmbhoomi Temple, the place where Krishna was born. The surrounding place has exciting eating joints that give you a slice of UP life. Stay tuned to know more.
How to reach Mathura from Delhi: 
By Road: Take Noida Expressway for a smooth uninterrupted journey. The highway is good with thankfully no potholes or repair work. An alternate route via Palwal is a shorter distance but the journey would be uncomfortable and bumpy due to pathetic road condition.
Trains are also available from various stations of Delhi till Mathura Junction and Mathura Cant. Check the website for trains' schedule:
http://www.indianrail.gov.in/enquiry/TBIS/TrainBetweenImportantStations.html?locale=en