Mussoorie is among the most popular weekend gateways for the people of North India to escape from the hustle and bustle of city lights and rejuvenate themselves in the beautiful lap of nature.
Earlier called as Fortune the Savoy, now Welcome Hotel the Savoy is one of the best luxury heritage Hotels in Mussoorie, Uttarakhand. I stayed in this iconic hotel for one night and had an amazing experience.
I am from Ludhiana and it took me around 8 hours(with stops in between) to reach the resort.
Distance: The Savoy -- approx 300kms -- Ludhiana
The Savoy -- approx 40kms -- Dehradun, Uttarakhand
The hotel is located in the Library Chowk end on the Mall Road of Mussoorie itself, my first preference to choose this stay was of the reach to Mall Road.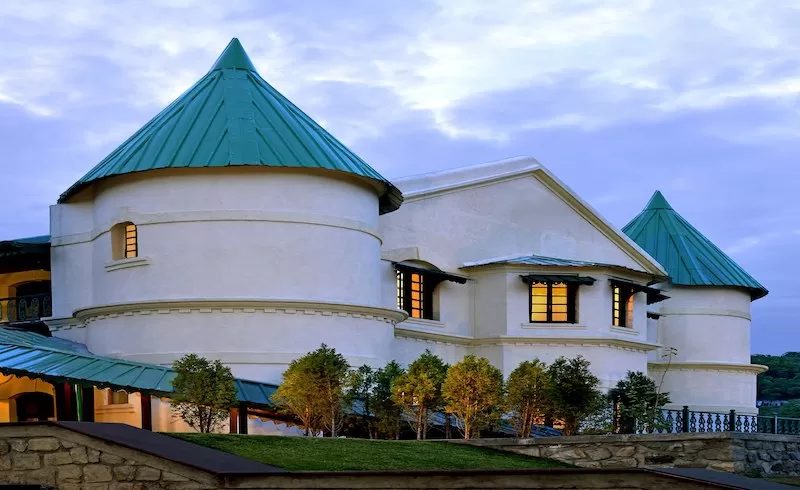 Now let me talk about the property. The property is a perfect alloy of the old architecture mixed with the luxuries of the modern era. Spread over 11 acres the property has around 50 rooms in total. Most of the rooms have a balcony attached to the rooms allowing you to enjoy the scenic view of beautiful Garhwal hills.
My journey started at around 6 AM in the morning from Ludhiana and I reached at around 2 pm to The Savoy Hotel. As we entered the royal heritage property, we were very warmly welcomed by the staff. Then we proceeded to our room. The rooms had a Gothic interior with all the amenities to maintain the luxury standard of the hotel. The rooms had a common balcony for about 5 rooms.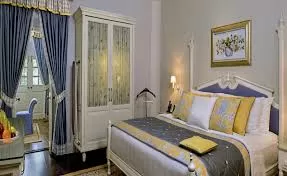 After some relaxing time, we went to explore some cafes on the mall road.
In the evening we headed back to our Hotel room and had dinner in the Hotel. The gala buffet dinner arranged by the Hotel staff had all sorts of cuisines.
After dinner, we went back to our Hotel room and relaxed.
The next morning was my birthday. We got up and went for breakfast.
The splendid breakfast was again same amazing as the Dinner was. I received a surprise cake in my room after I returned from breakfast.
Let me also tell you a story about this Hotel. After I had done my booking for a stay at this hotel, one of my friend informed me that there has been news about Ghosts at this Hotel many years back. A murder mystery happened in 1911 after which for some time people who stay there have reported incidents with the Ghosts. Although, after lots of searches I found there's no such event happened currently. And I decided to go and enjoy there. And, I must mention that during my stay, I found no such issue at this Hotel.
The high-quality services provided by the Hotel staff made my staycation more exciting and amazing. I had a great time over my vacation at this Hotel.