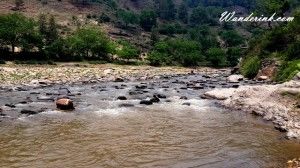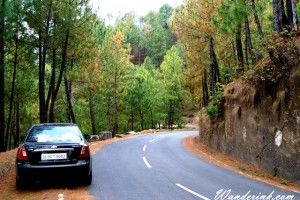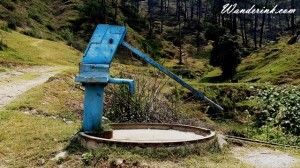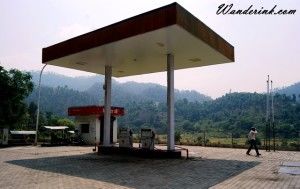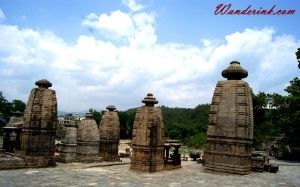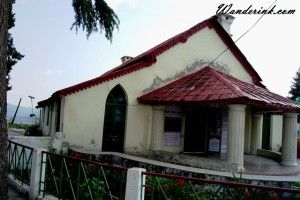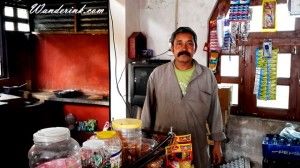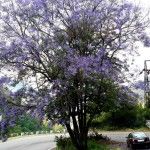 Decollement beneath Uttarakhand provides a coherent fault… warned two recent studies. In simple temblor-ese, a devastating earthquake could knock Uttarakhand off the mountain ledges into oblivion. The 'fault' which is a curved fracture has been forming for around 700 years – making it ripe for a rupture – the earthquake can strike anytime. In all my eight years in Delhi, I have been to the salubrious Uttarakhand every summer for the usual reasons – trekking and rafting. It was like visiting an aunt because she made the best appam and mutton stew; now it was time to visit her because she was ailing, her days numbered. The aunt of course, as it turned out, was not meekly resigned but merrily defiant about tectonic fates. Plates.
The sun that lights up the world struggles to be seen in Ghaziabad; construction once the sunrise industry of this migrant Eldorado today blocks out the sunrise itself. Everywhere is hazy; fluidic dust and concrete particles mill about the air – big ones like those after a hessian shakedown. It is gnawing watching the fighting orange of the rising sun getting reduced to fading ochre as it struggles through the mortar skein. There is nothing more you want to do in Ghaziabad than exit it ASAP; the brilliant strategy would be to start early before the city rises and swamps itself. This 'gateway to UP' also marks the beginning of a series of tolls – at least three collection plazas and two hundred rupees by the time you reach Rampur, 250* km away. The 12 km from Rampur to Rudrapur which marks the UP – Uttarakhand border is a strong contender for the most bone-wracking, shock-creaking stretch in the country. Makes you wonder where our road tax money is going (the toll money at least we know – in high-security vans to the bank every evening).
'Equine Breeding Stud' peeps out in bold white letters on neelam blue as you whiz over the flyover in Babugarh, 45 km from Ghaziabad. A gentle reminder, if you bother, of the sights and histories passed over in the name of haste and convenience. The EBS, established in 1811, provides the Indian Army with horses and mules used to transport supplies and ammunition to inaccessible mountain regions. Its main stable at 193 metres is reportedly the longest in the world. From Babugarh traffic clears considerably and once you pass Hapur a few kilometres away, wind down for some fresh countryside air. The 140 km from Babugarh to Rampur takes just about two hours. The road is decent and double-lane in stretches and the trucks are also cruising comfortably – un-budging from their hegemonic right lanes. 'Wait for side' is a highway myth – the realisation is now embedded in your instinct. As you overtake them from the left make sure those tassels are not signalling limbs. Not that it matters anyway as you are stepping on it.
One or two from a group bunched around a hookah gazed up with disinterest from a distant veranda as we entered Rampur. There was no one on the road – a quietude soon rectified by numerous cantankerous tractors piled high with timber juddering along at high speeds. There are a couple of dhabas – both 'Punjabi' – along the Haldwani bye pass. Breakfast time: Paneer parathas washed down with rose-flavoured lassi and topped with one or two kadak chais. Don't let the swarming armies of gnats dissuade you from trying the pickled lemon locally grown – they are A-delish! Top tip: Ditch that bottled water, fill your canisters instead with water from the hydraulic pumps – it is potable. Though you are still in UP, a few more kilometres is Rudrapur the border. In fact, there are hand pumps almost every few kilometres of the Kumaon region through which we will be traversing. Mineral-rich water. And free. A Nestle nightmare. From Rudrapur you pass through the warehouse-suburbs of industrial Pantnagar; turn right at the bifurcation for Haldwani. (It is marked but with arthritic-stricken arrow marks.)
Faraway hills provide the scenic balm for the otherwise nervy traffic of Haldwani. The congestion is so concentrated that the entire town looks like an extended carnival set. Branded shops line both sides of the narrow main road, vehicles go wherever there is space and traffic cops have devised their own hand signals including one that could have meant 'one minute' – I'm not sure as I saw it too late. No whistles, no number-noting, just another signal which might have meant 'how could you?' There are a couple of liquor shops just outside the city in case you forgot to bring your own. The zonked-out exhilaration of the drive begins from Haldwani – the road begins to loop all the way up to Nainital, at 2000 metres. Nainital is a favoured getaway from Delhi and the lakeside road is teeming with families on a leisurely post-lunch stroll. A match is on at the cricket ground flanking the water and a bigger crowd is roaring at the proceedings than what was seen at many IPL matches.
It is a pity that for most Nainital marks the end of the drive. The woods become denser and the birds chirpier from here. Multihued gulmohar blooms are strewn everywhere, cheering you from above are jacaranda canopies. The road climbs and dips sharply; if you have an altimeter on the readings change with a compelling rapidity. You can either head straight to Almora and from there to Kausani if you want to take the shorter route (shorter by 40 km) or save it for the return leg like I did. About 15 km short of Almora, there is a sharp banking to the left – so sharp you are almost retracing your route – which is the way to Ranikhet (Nainital to Kausani via Ranikhet is 115 km). The rest of the way you will be playing peekaboo with the Kosi River – mostly dry bed and stones this time of the year or fruit and vegetable patches. Ranikhet is a cantonment area and a small fee of Rs 20 is charged for passing through. On both sides of the road there are quaint bungalows – remains of the Raj. And other buildings from the era so decrepit that they have been abandoned but so pretty that probably no one had the heart to pull them down. Yet.
Kausani 'town' is just one junction teeming with local lads who will waylay you with offers of 'Himalayan view rooms'; in these parts anything bigger than a knoll is 'Himalayan.' There are accommodation options for all budget brackets. The in-house restaurants of most of the bigger properties are hygienic and have a delectable spread, mostly north Indian. Authentic Kausani preparations are few, mostly dal-based, but should be ordered in advance. Fish preparations are avoidable though. Alcohol is not officially available but any demand is usually met with the Indian winner 'ho jayega' ('can be arranged').
Another commodity that is not officially available in Kausani – not to outsiders, not easily, not in plenty – is diesel. After almost 500 km, I was touching reserve. I had just enough for sightseeing the next day. We went to Baijnath (18 km from town) and found the fuel outlets deserted; were turned away from two more. But surely where scores of jeep taxis were plying, there had to be diesel somewhere. We decided to ask some cops who directed us to a grocer who in turn jotted down the number of the DSO on a newspaper. The go-about: Call up the DSO, tell him the predicament (indignation works better than screaming or whining). He will in turn direct you to a fuel pump; he sent us to one in Bageshwar, 20 km further away from Baijnath. When we reached the station, the DSO had called up the pump attendant with our car number. Diesel was in short supply in Kausani and the system apparently ensured that everybody got enough for a day's fare. And made hoarding impossible. Yeah. And all black money stashed away in Swiss banks would be brought back for hospitals and roads. Psst: If you are in Kausani and out of gas, call Mr Kandari (who sounded very genial and helpful) at 9997210874 for help. In case the number has changed, you know the drill.
The system did have some undeniable highlights though, like the drive from Baijnath to Bageshwar it mandated. The winding road was serenaded by a gurgling Kosi just a stone throw away. The air was crisp, punctuated by the sweet sting of eucalyptus in places. A clear sunlight dappled through the pine trees. The kind of road where songs are written; the kind of road about which songs are written. There was heartbreak too: trees had been trussed up into uniform-length logs which lay by the road awaiting their final journey.
On our way back from Bageshwar, we stopped by the Baijnath Temple. A group of temples from the 9th to 12th centuries in the typical Nagara style assigned to the kings of Kartikeyapura. Though the main 'shikhara' or spire had collapsed, many of the 17 subsidiary temples have withstood time – recommended if you are a heritage buff. The Anashakti Ashram in Kausani where Mahatma Gandhi meditated for three weeks has some rare photographs from his life. I particularly liked the one of his with the petite Indira in a frock. The Ashram was renting out rooms to families and newlyweds. "We don't ask for money but you can pay Rs 300 or 500 depending on your capacity," the caretaker informed. Other attractions around Kausani include the Sarla Ashram, Rudrahari Waterfalls, Sumitrananadan Pant Gallery and the tea garden. The suggested alternative would be to curl up with that book in your hotel balcony facing the hills. If you have the time you could trek to the origin of Kosi: a 2 km, moderate trek from Someshwar which lies 10 km along the Almora road.
On our way back we stopped for breakfast. With a curvy, bushy moustache and a personable air, Deepak Singh Mehta could pass for a Bhojpuri movie star. Did he know that? He just laughed. Uttarakhand is a very seismically active zone and an earthquake could be just round the corner. How about that?
"I know we are in zone five," he replied, holding my gaze unblinking. "If there is an earthquake in the big cities you will run from one crowded street to another. Or you may not even reach the ground from your apartment. Here at least we have vast open areas to run to."
He laughed again.
Maybe he caught me wincing.
*The distance is with reference to Dwarka, about 30 km southwest of Delhi. By the time we reached Kausani from Delhi, it was 470 km and 12 hours including breakfast and lunch time. Coming back via Almora, is about 430 km.