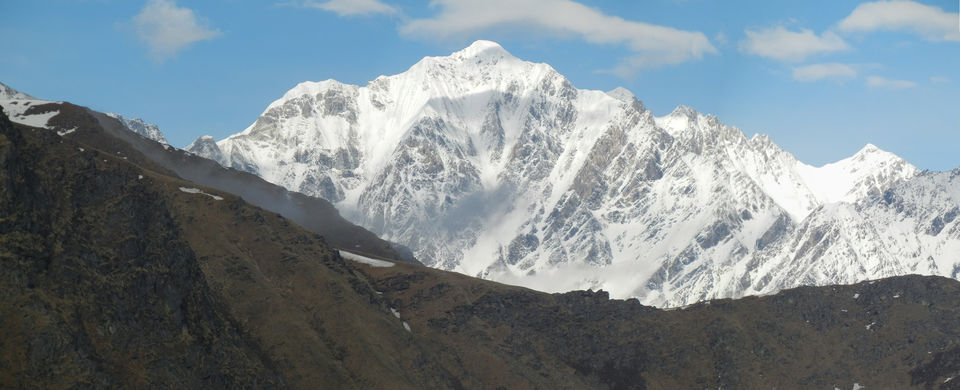 My Himalayan Story
Everybody has a Himalayan story. Some live there, some frequent it, few others like me long for it. I share a special relationship with the mountains I believe. Having grown up reading Ruskin Bond, his love for the Himalayas spilled off on me. Everything he writes about the mountains touches my heart and wrings it with a longing for them.
Although I spent my childhood fantasizing about the Himalayas, I fell in love with them on a trip to Rishikesh. The sheer beauty I witnessed on that first encounter is etched in my mind like an in-erasable picture and I keep going back to that picture in bad days and good. On that trip, I vowed to be rich one day and own a home in the Himalaya. I still dream that dream today.
"Once you have lived with them for any length of time, you belong to them. There is no escape."
-Ruskin Bond, about the mountains.
Indeed it was like the mountains were calling me this time around. Right after landing on the Dehradun airport, flanked by hills on the right, I felt I was home. It was a great feeling knowing you are surrounded by them, they hold you together like a mother holds a child.
This time, I was there not just to cradle in their lap, but also to take on the huge challenge of scaling their greatness. I was there for a daunting trek to Roopkund, located at 15,696 feet.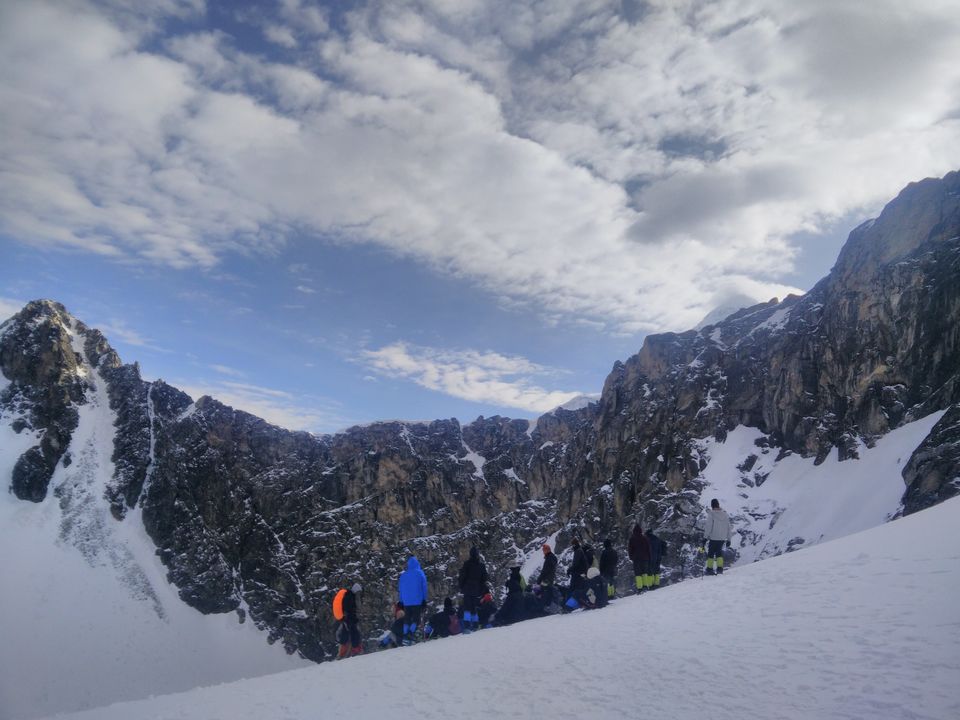 It didn't seem daunting at first though, perhaps I had no clue what to expect. First day climb: terrific. It was real; I was climbing a mountain, on foot! The seemingly unending upward trail went zigzag as far as it met the eye.
Second day was better; a lesson was learnt the first day:
You ought to keep moving, no matter what, just keep on. The mountains move as you move.
The many secrets of the Himalayas unfold as you take on the Roopkund trail. Vast expanses of green meadows stretch out in front of you, herds of cattle grazing on them. The sweetest of music the holy water flowing down the Himalayan streams makes. The pines and the oaks that nest melodious birds. Oh! The exhilarating beauty of the picturesque snowcapped peaks!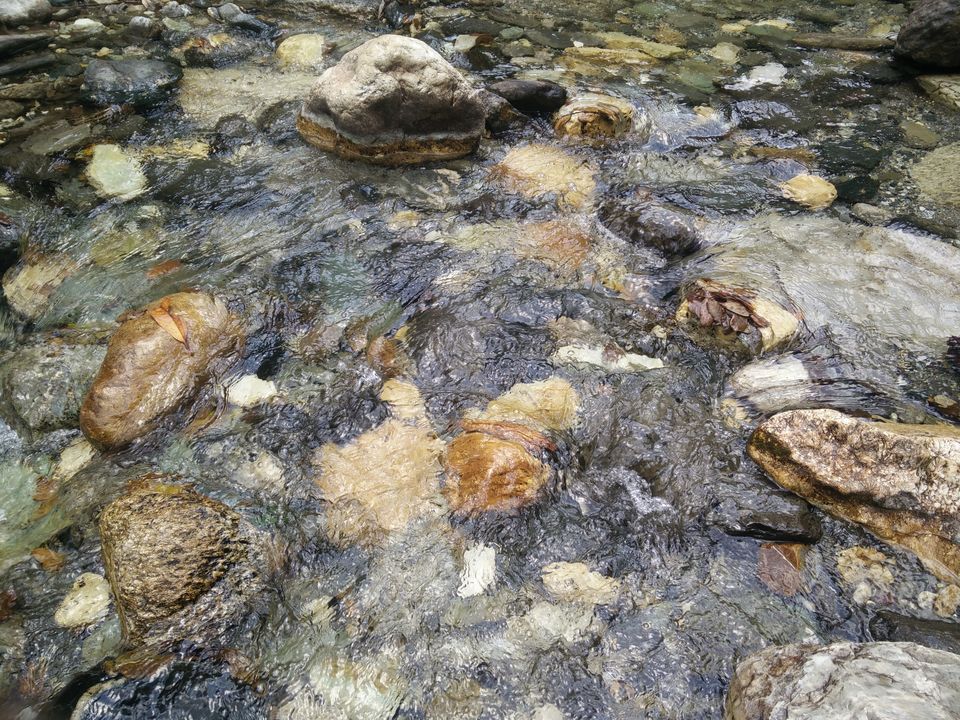 I was a first timer with the snow. I will cherish the moment I scooped a handful of freshly fallen snow and admiring the sparkling white crystals that littered my gloved hand.
The snowfall: the star shaped snowflakes disappearing the moment of their fall, lashing you with their ephemeral beauty!
Snow sliding: no amusement park ride can come any, any close to the fun filled slide on the snow!
The Roopkund trek is a complete Himalayan beauty in one package.
It is so surreal, facing the mighty mountains that possess the power to bring men to their knees and die in front of them. Mighty and hostile, but beautiful nonetheless. A week later, I sit here comfortably in my chair reminiscing about those times I sat staring at the delightful nature filling every corner of my eyes. Life fills you with stupendous wonder, showing you such contrasts.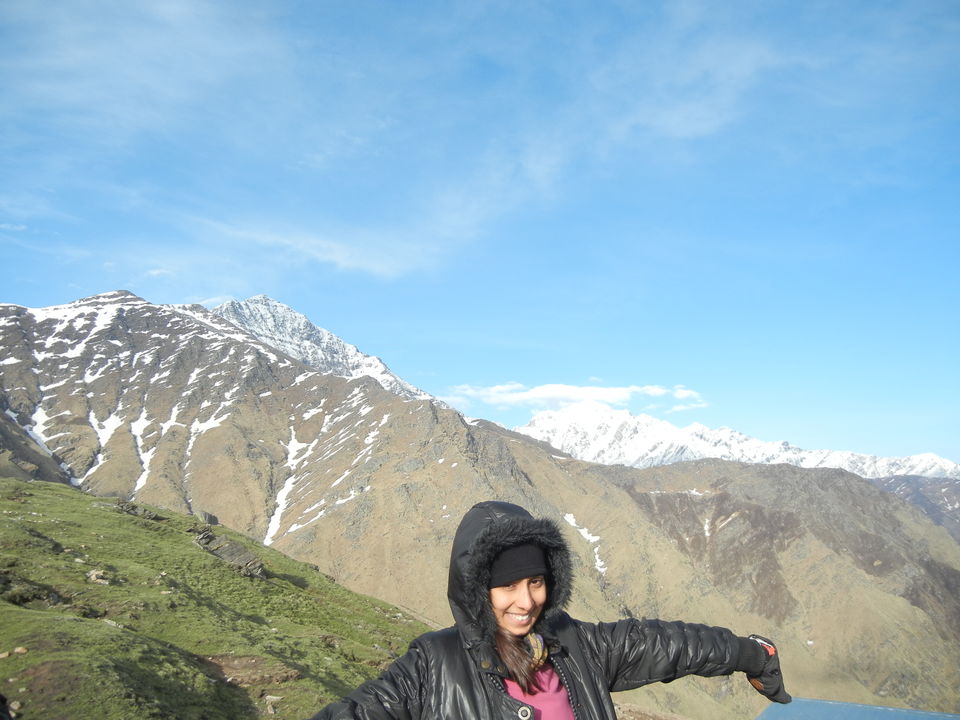 They might not be close by as I reside here in Bangalore, but they feel like a part of me. I close my eyes and there I am again amidst them, breathing through their eternal beauty again.
So long, till we meet again.