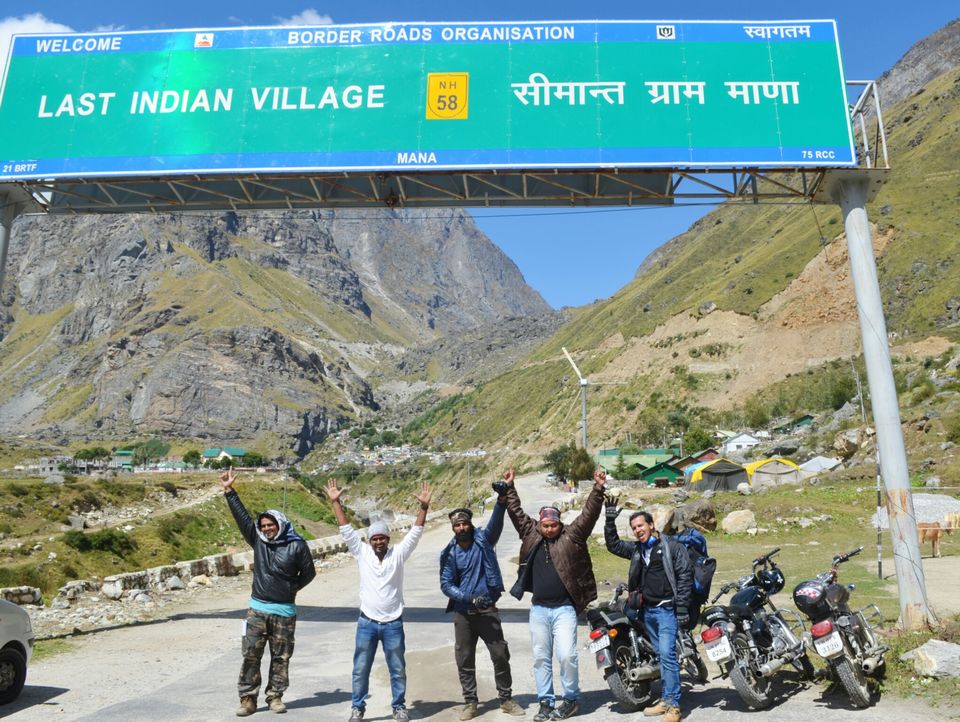 Mana Village - Last Indian Village (Uttarakhand)
This is my first Himalayan trip with my friends from Kerala. We started our train journey from Bangalore to Delhi . From Delhi we took a taxi to Rishikesh. Then hired a bike for rent.
On our 5th day we reached the beautiful Himalayan village "Mana", it known as "The Last Indian village" .
Mana is a village in the district of Chamoli in the Indian state of Uttarakhand, located at an altitude of 3,200 meters. It is located on the northern terminus of NH 58,Mana is the last village before the Mana Pass and is 24 kilometres from the border of India and Tibet/China. The village is at a distance of about 3 km from the Hindu Pilgrimage Badrinath and the two places are culturally connected with each other.
It has about 180 households and a population of about 600. The people belong to Marchhas and Jads or Bhotias During winter months, the entire populations comes down to lower places, as the area is covered under snow.
People believes that Vyasa guha is the place where the whole Epic Mahabharatha written by Maharshi Veda Vyasa and Ganesh guha is another next cave where Lord Ganesh wrote the Mahabharata as dictated by Veda Vyasa.
Another interesting thing here is Bhim Pul. It's believed that Pandavas had passed through Mana when they on their way to heaven after Mahabharatha war. While they crossing the saraswathi river Pandava's wife Draupathi struggled to cross the river. One of the Pandava brother Bhim pulled a huge rock across the river to walking for Draupathi. This bridge is later known as Bhim Pul.
Best Time to visit :
Except during Mansoon season.
The summer season from March to June. The summer temperature always moderate and average temperature around 18℃ and night will be chilly.
The winter months in Mana are harsh and the mercury can drop down below the freezing point regularly. The maximum temperature will be around 8℃. Must take all winter cloths and equipments at winter season.