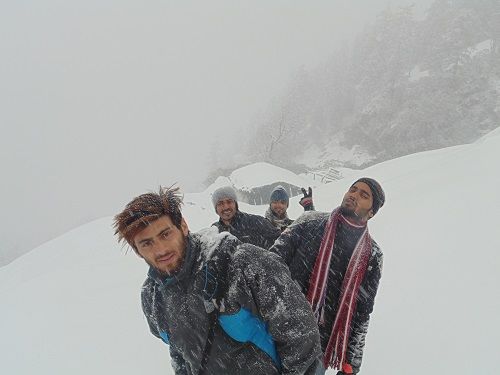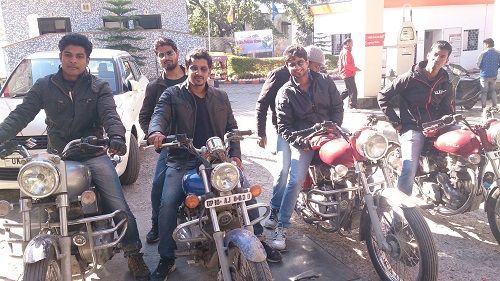 Hello everyone!
I went to Chopta in 2015, when I was in final year of college. Chopta is a small region of meadows which is a part of kedarnath wildlife sanctuary. It is also the base for the Tunghnath trek.
We started early in the morning, at around 4 o'clock from Roorkee. We had already booked our bikes in Rishikesh. We had already hit the road after collecting the bikes till 9 am.
Rishikesh to Chopta distance is 163.7 km via NH-7. The road up to Byasi was under construction but after Byasi, it was a smooth and perfect ride. We halted at Devprayag. The place is a mystic one where one can see the clear blue Bhagirathi merging with relatively muddy Alaknanda to form the river Ganga. A photo is must for all at this place.
The road from Devprayag to Srinagar (there is one in Uttarakhand too) was smooth and curvilinear on the sides of the flowing river.
The turns were sharp. At one of these turns, one of our bike skidded. Fortunately, the rider didn't face any major injury. He had some minor bruises on his legs. But, he was particularly angry as his new jeans was torn. He was so angry that he didn't even feel the pain from the bruises. That was funny.
What was even funnier was the next part. Due to skidding, the leg stand of the bike was bent. The rider was facing problem because of it. So we took it to the mechanic. He took a huge rod and the next thing we saw was the detached leg stand. We thought that if we stayed for some more time, he would break every other parts of our bike. So, we hurried from there. Shamelessly, the mechanic dared to ask for the money. And, I was like, "Dude, you don't get paid for breaking things, you get paid for joining them".
After all these tiring events, we had our lunch. The food was delicious or maybe we were way too hungry.