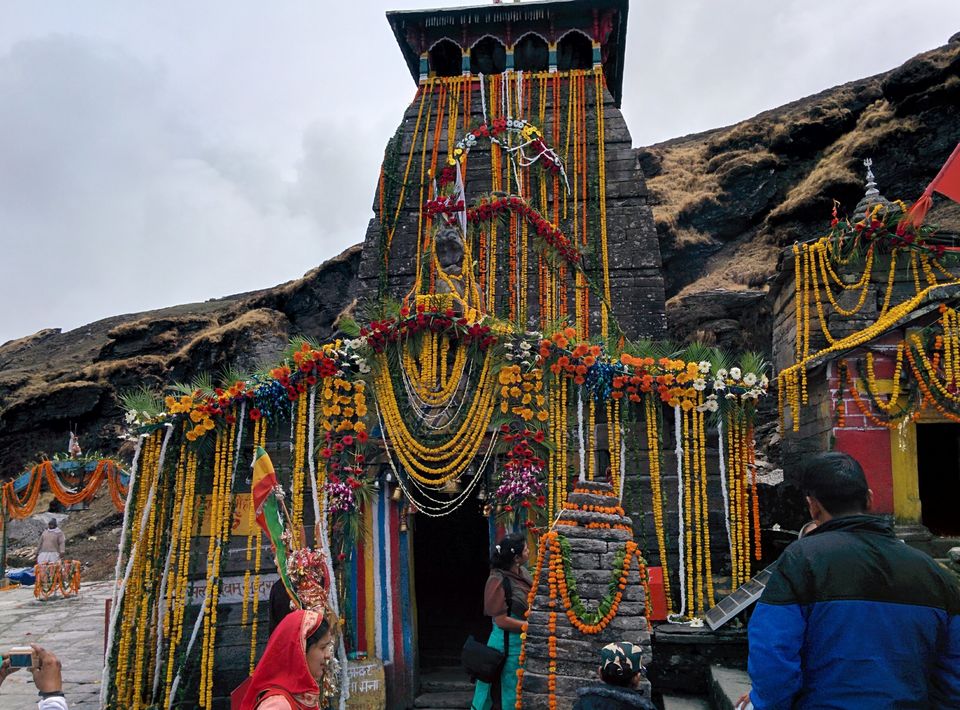 Chopta is a small place & comes under Kedarnath National Sanctuary Park .There are decent number of hotels which will provide you accommodation.The per day tariff is around 800 Rs to 2000 Rs depending upon number of beds inside the room & your bargaining power .The hotel owners have there own Dhabas where you can have your food & in morning they will provide you with hot water @50 Rs per bucket if you want to take a bath.If your fortunate enough you can get a chance to see wild animals & Rare Birds.
Entrance of Chopta; First step towards Tungnath Temple.An average build person can cover the hole distance till Chandishilla trek and can come back in around 8-9 Hrs .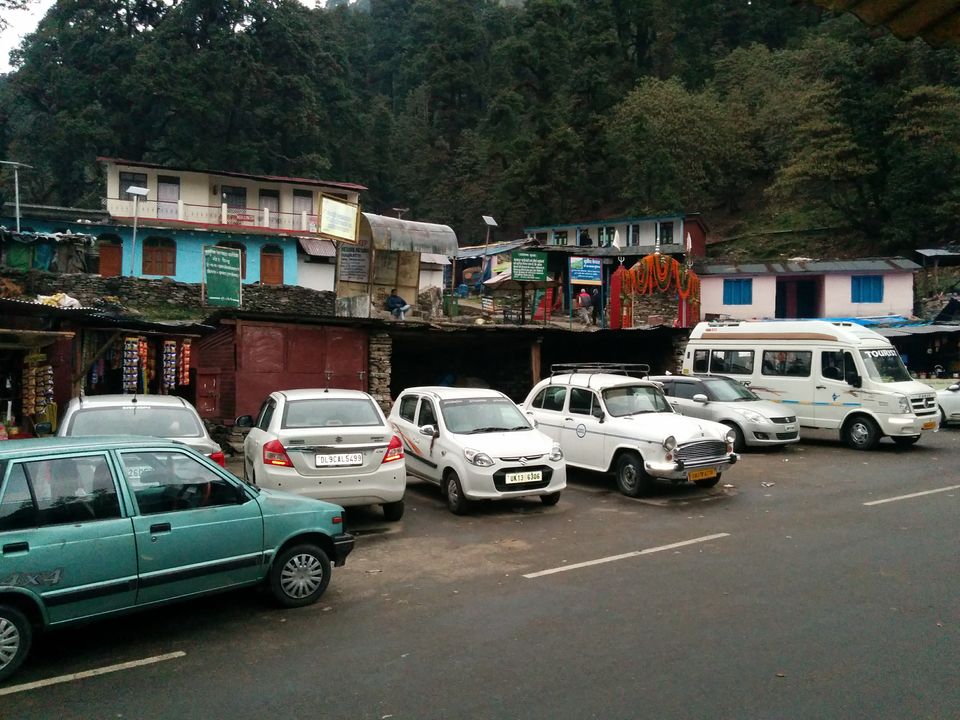 There are many restaurants around where you can have Veg/non Veg food.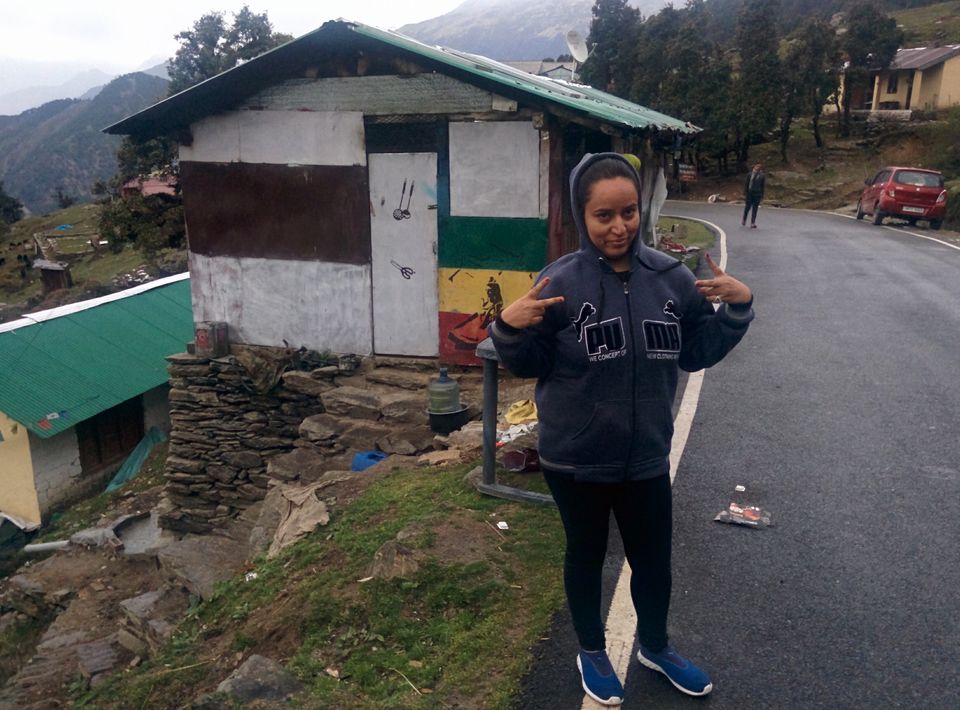 A typical Dhaba in Chopta. They open up around 5 AM in morning till 8.30 PM in evening .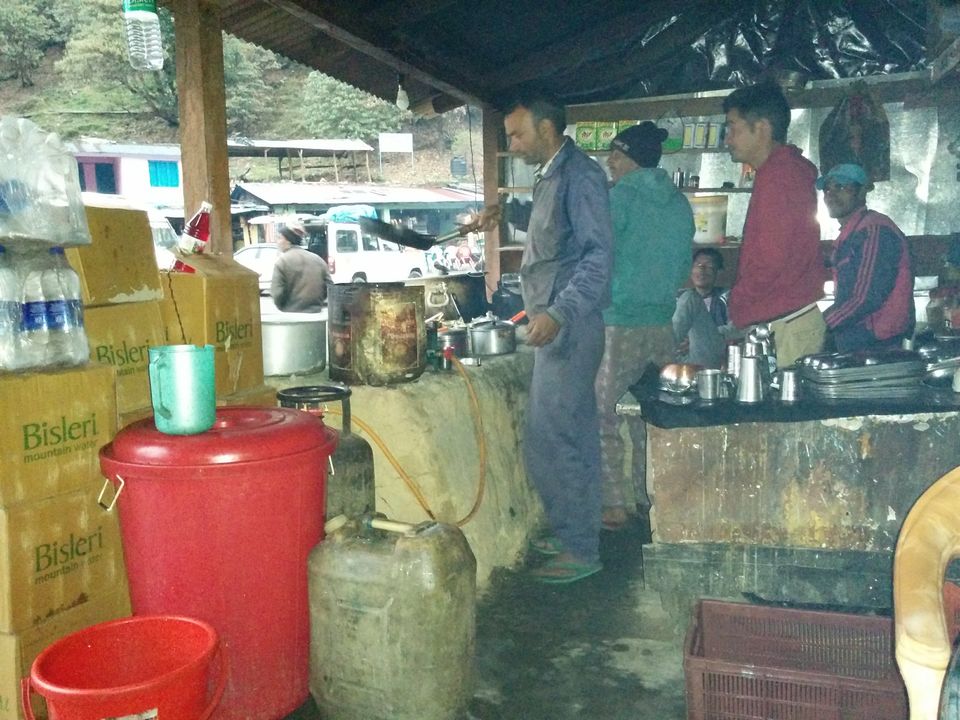 Many Travelers like to stay in a tent.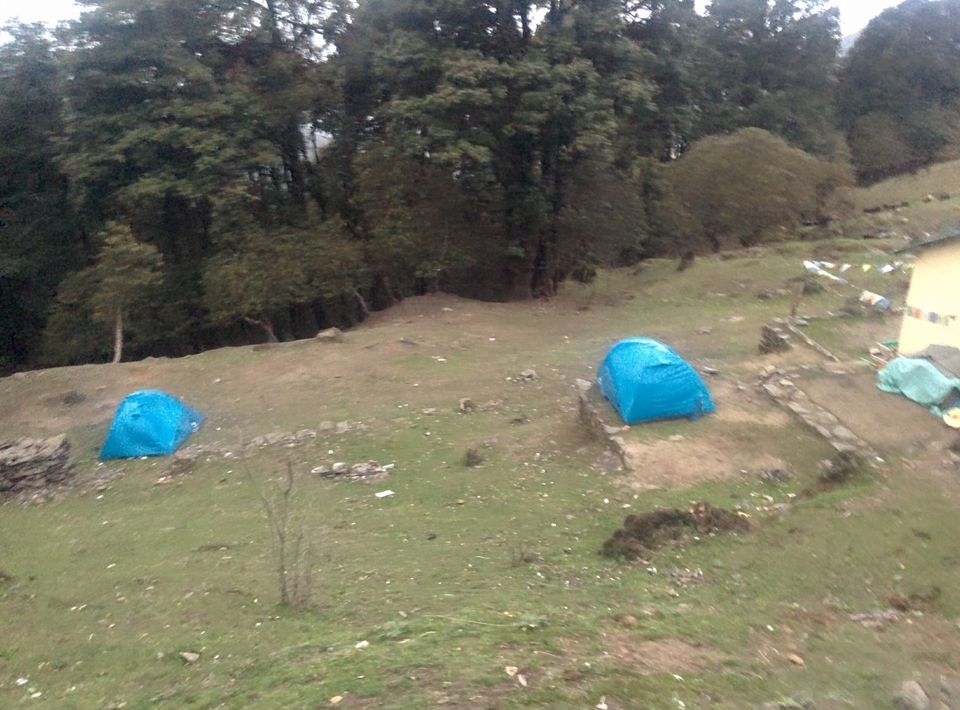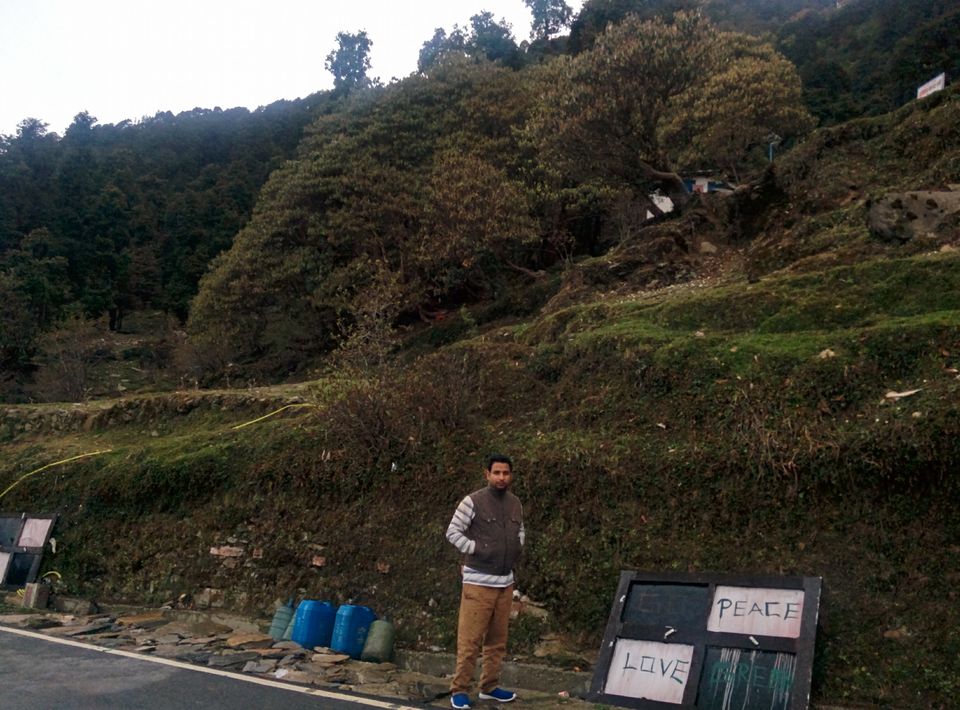 Me and My wife left around 9 AM in morning from Chopta Base towards Tungnath Temple thinking that we will cover the distance in 2 Hrs but we took around 3.5 Hrs to reach Tungnath temple .The path is very steep and tiring but the best part is nature and cool climate.You will hear chirping sound of birds and helicopters flying above your heads taking 4 Dham Passengers to and fro.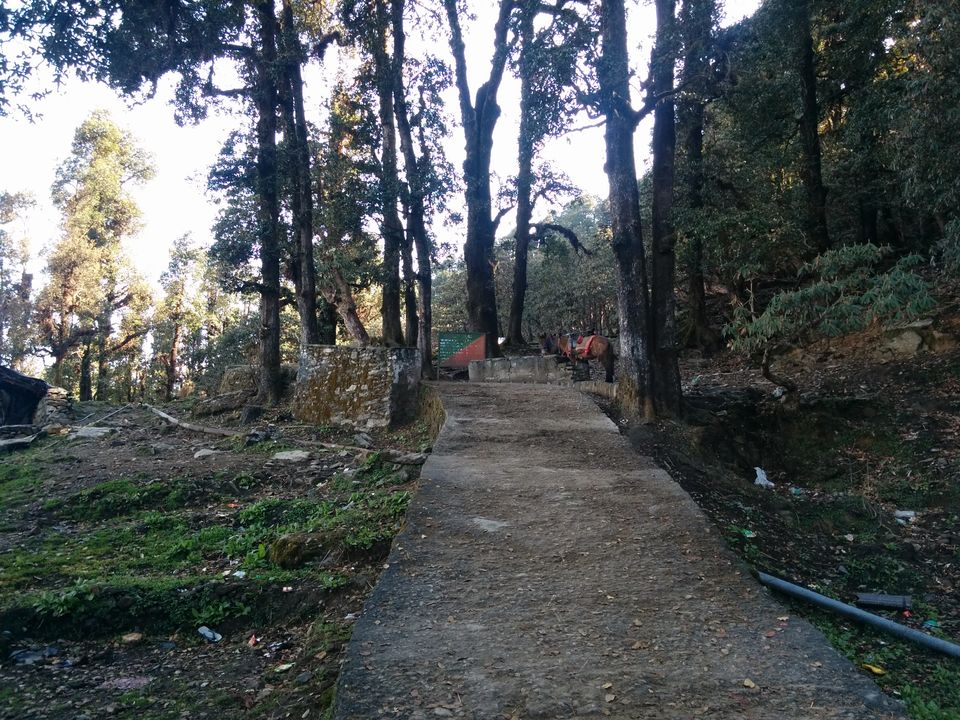 One can hire a horse till Tungnath temple but from Tungnath temple to Chandrishila Trek you have to walk on your own as the path is little bit risky.Some times you have to make your own path.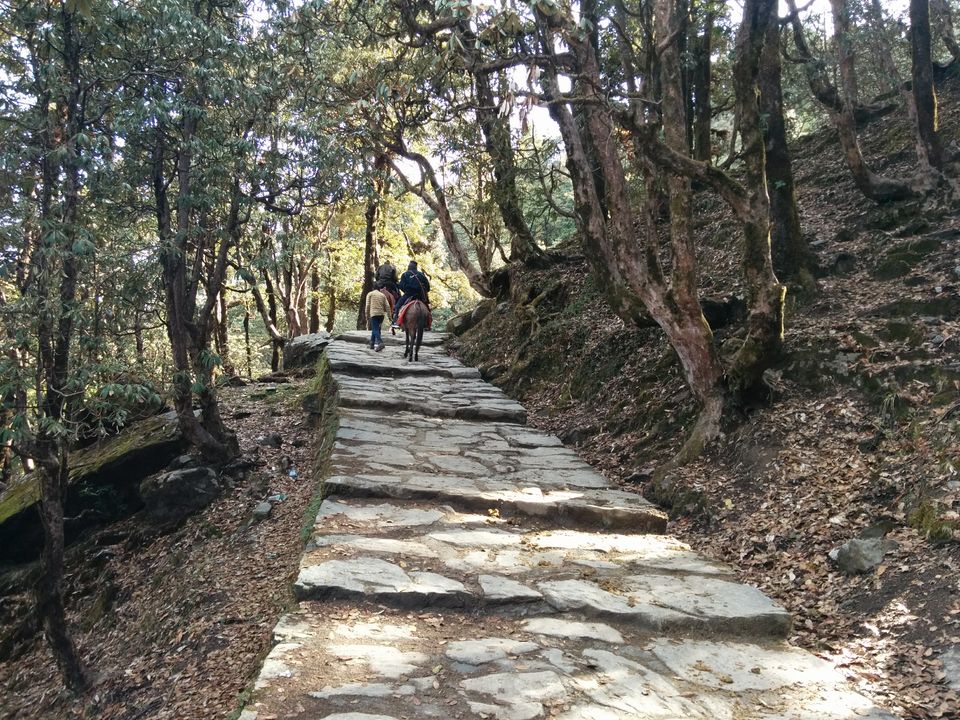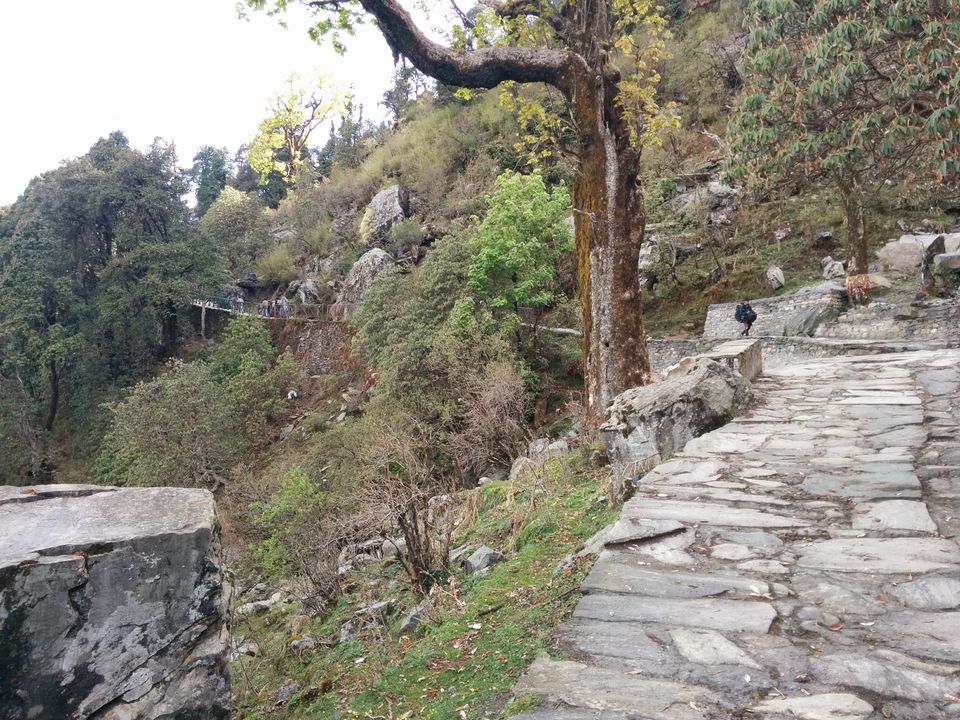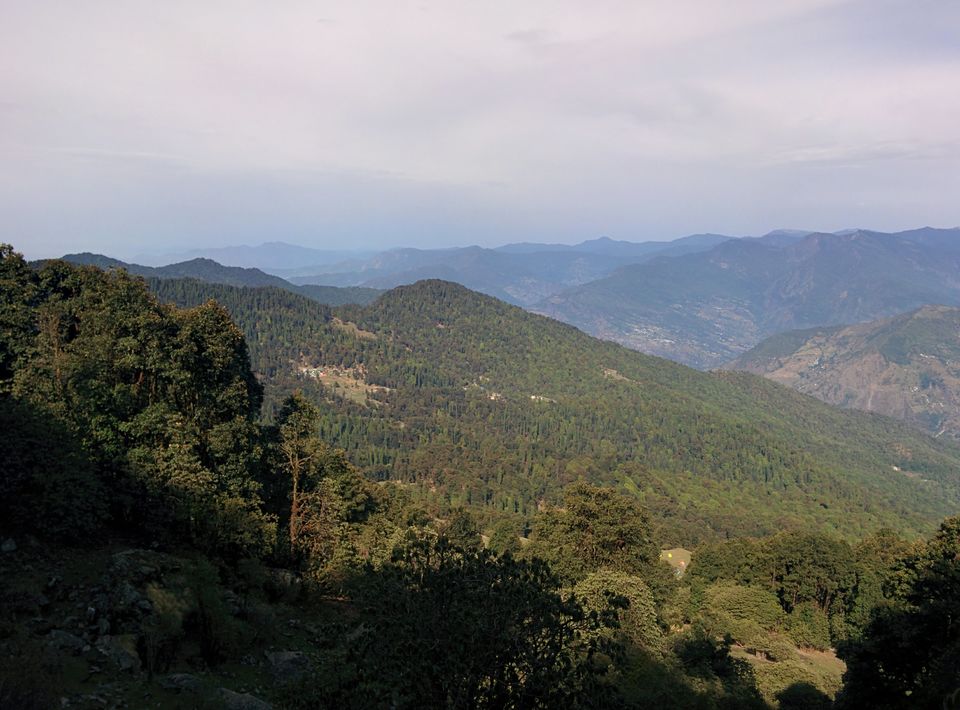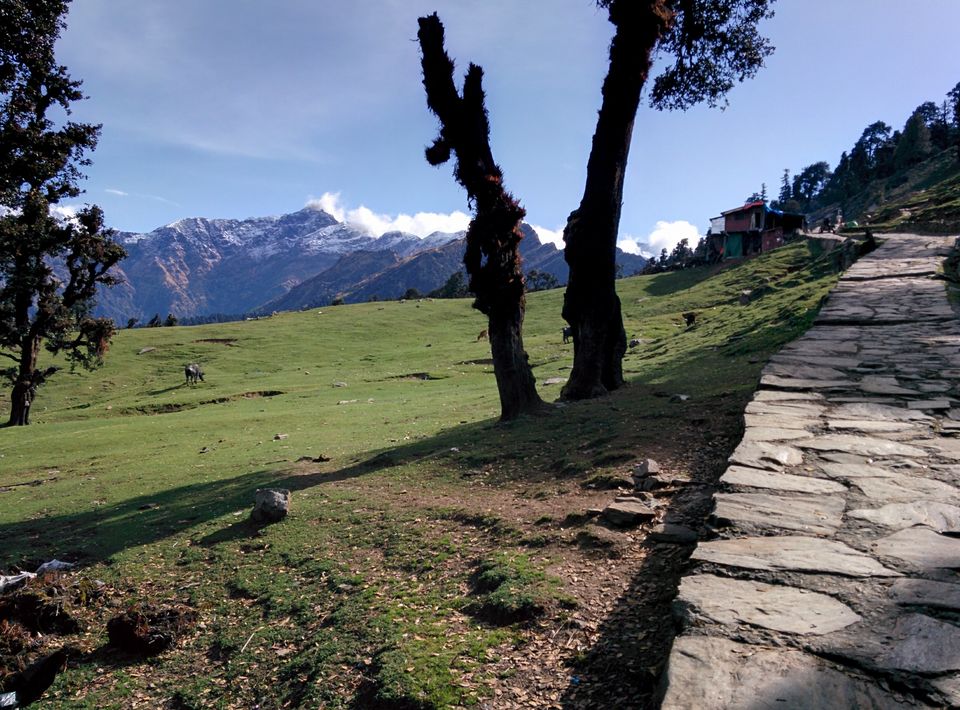 Now a days there are many little eatery points available so you don't need to carry any thing.In few restaurants washroom is also available.People Leave early morning around 2 or 3 AM from the Base Chopta so that they can reach Chandrishila early morning to see the sun rise .Also the climate keeps on changing so you get very little time window to see the snow clad mountains.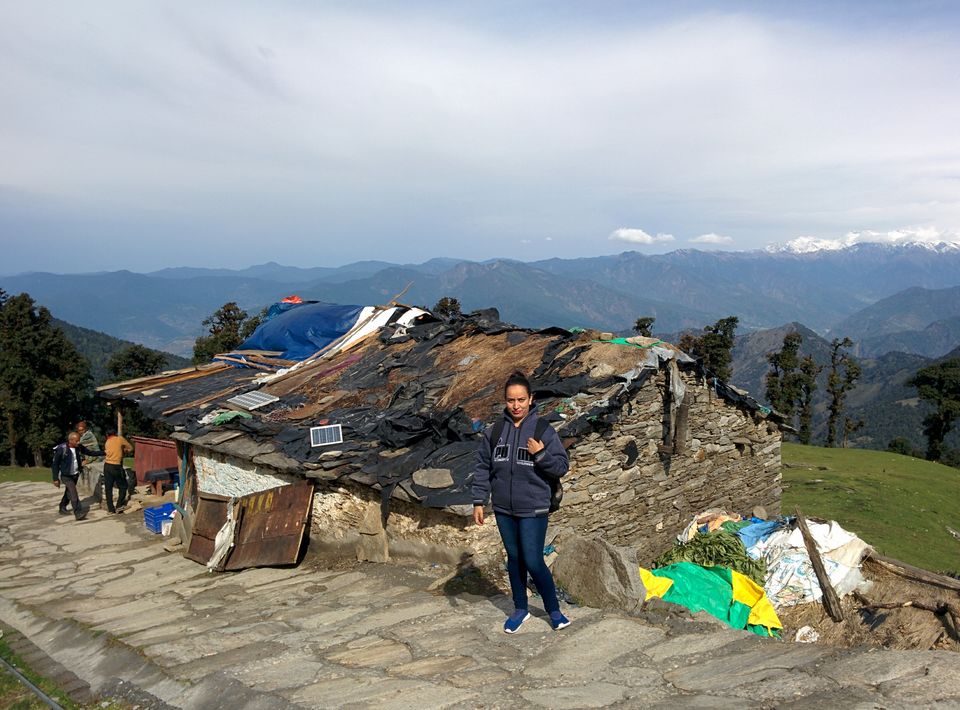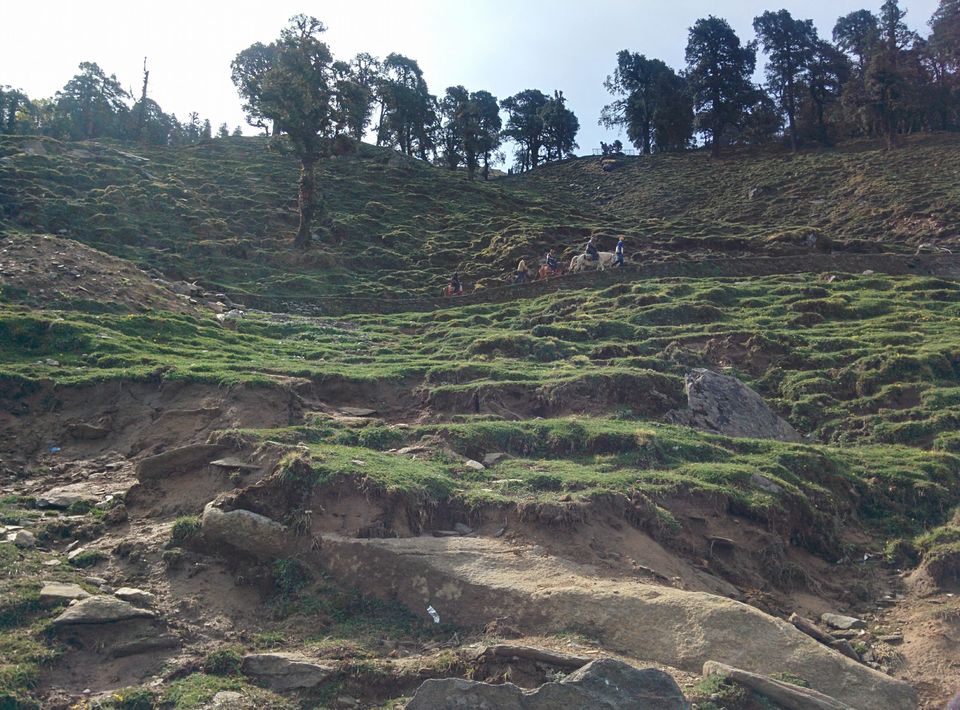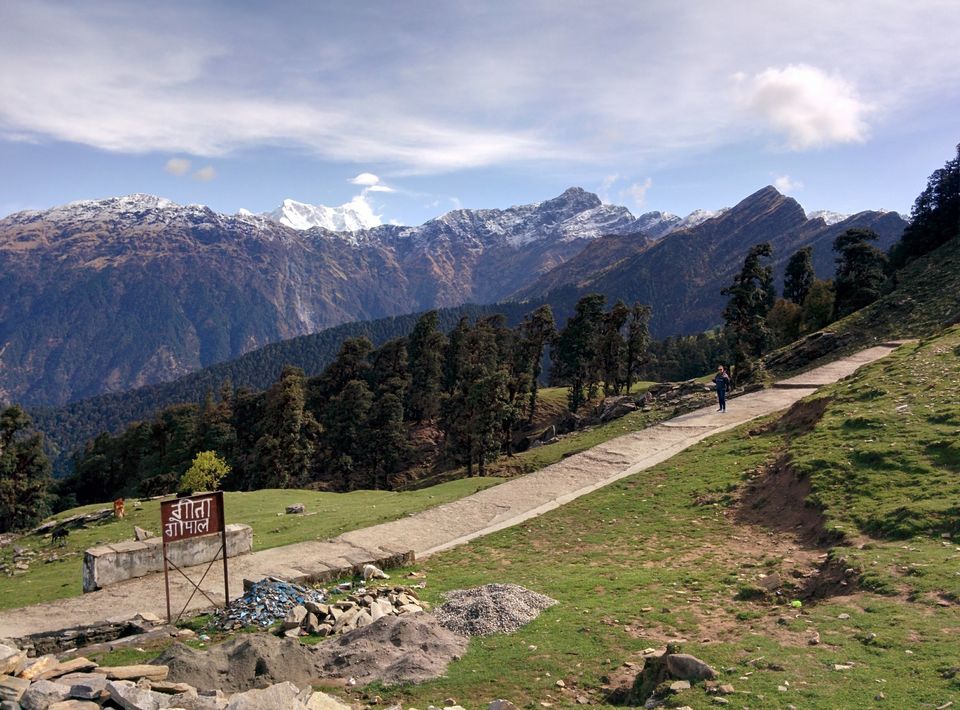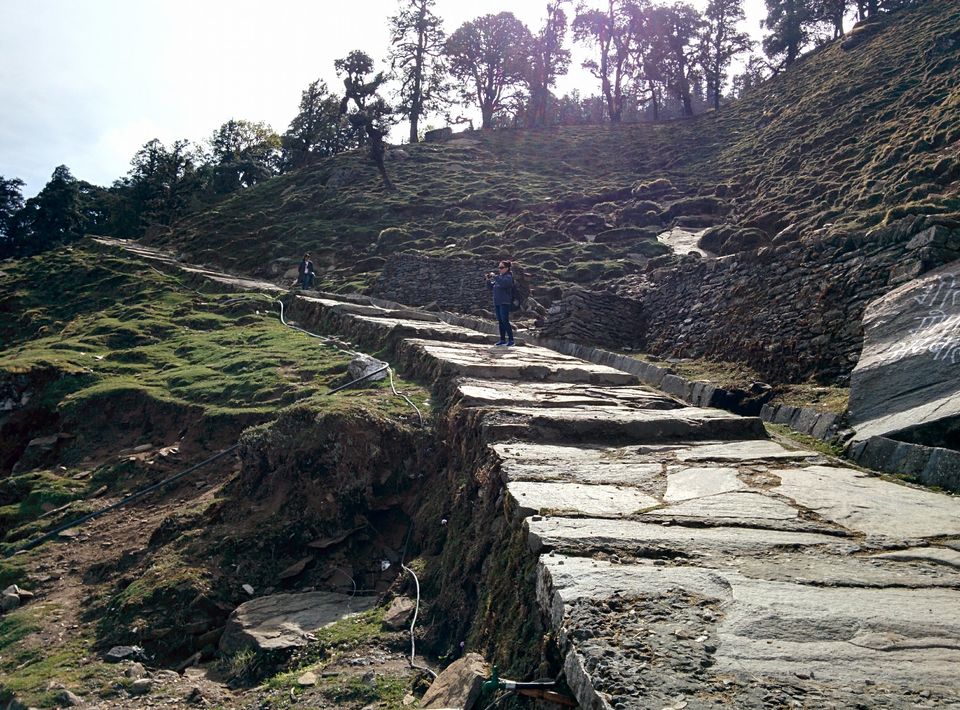 One will see many foreigners trekking towards Chandrishila Trek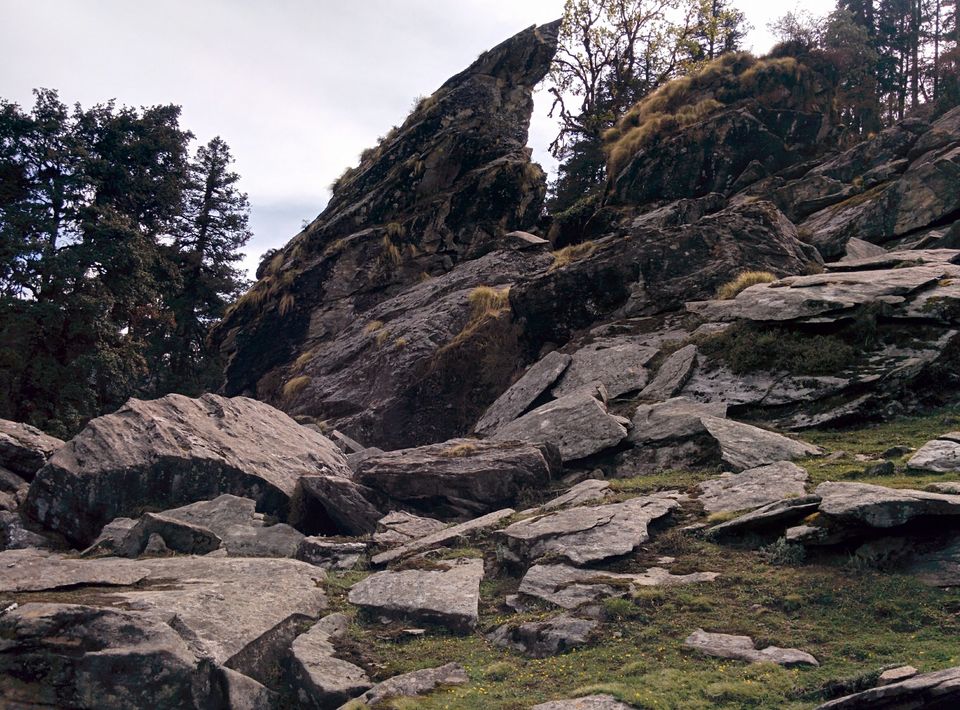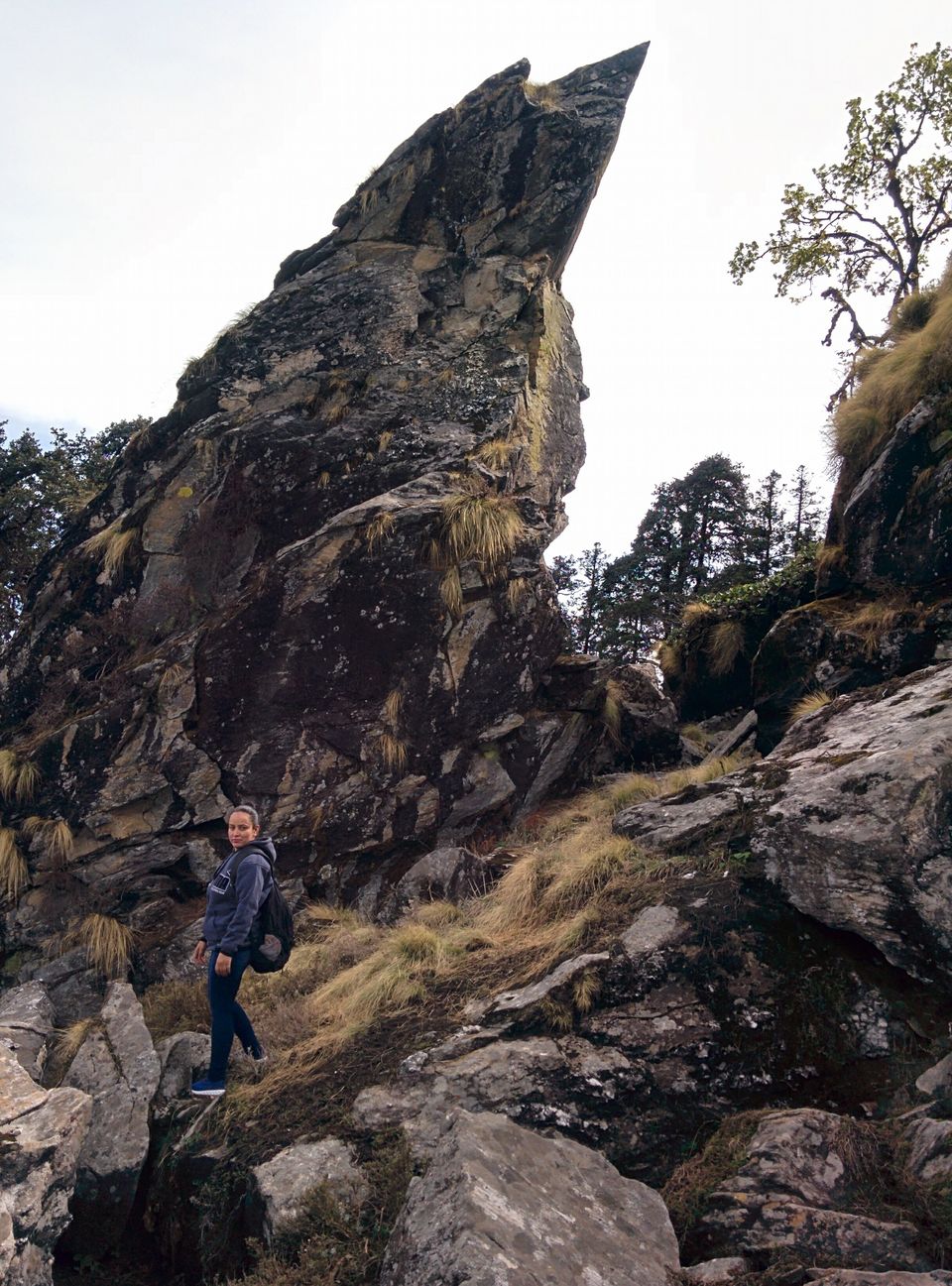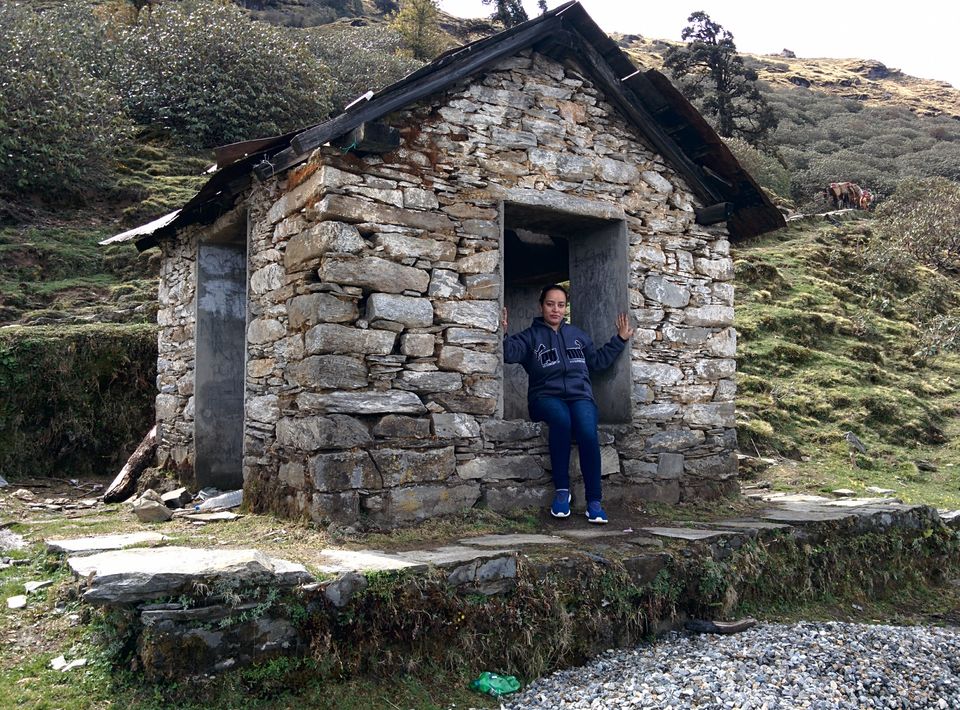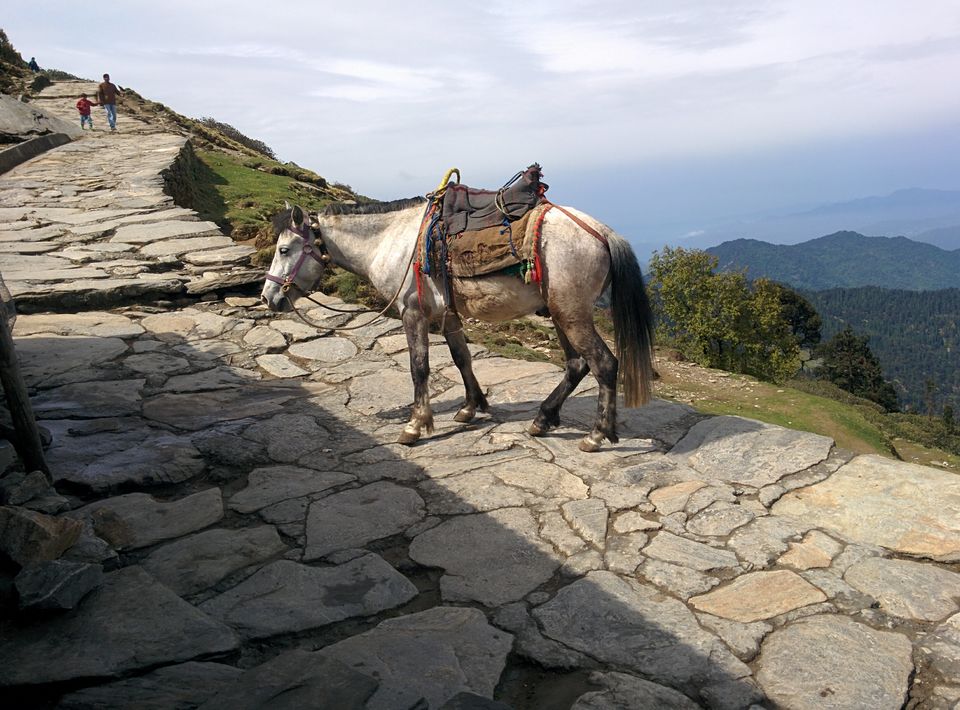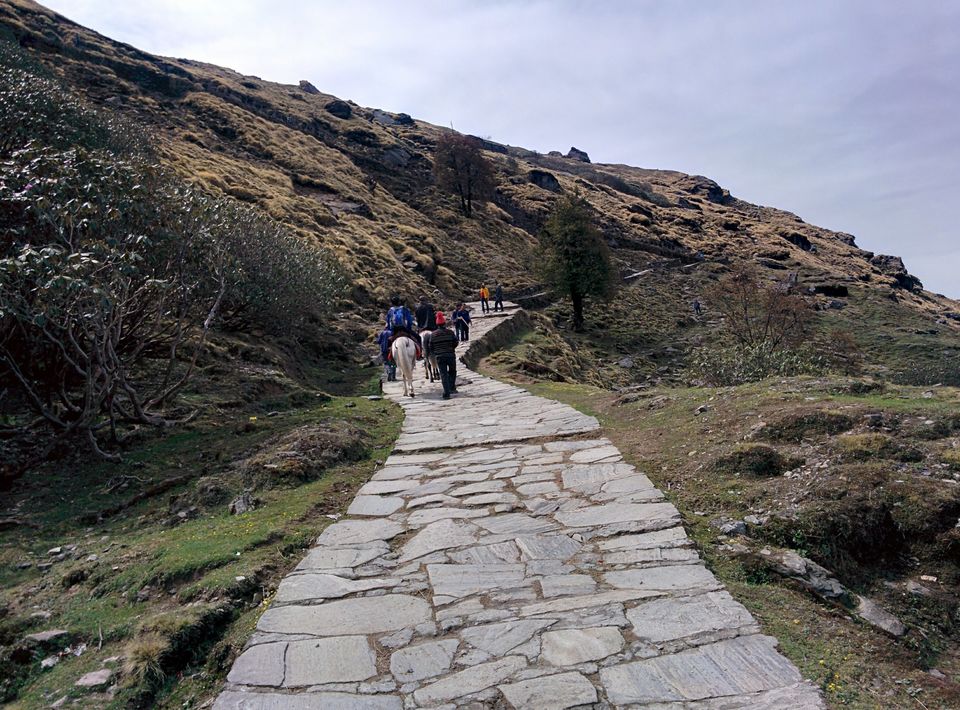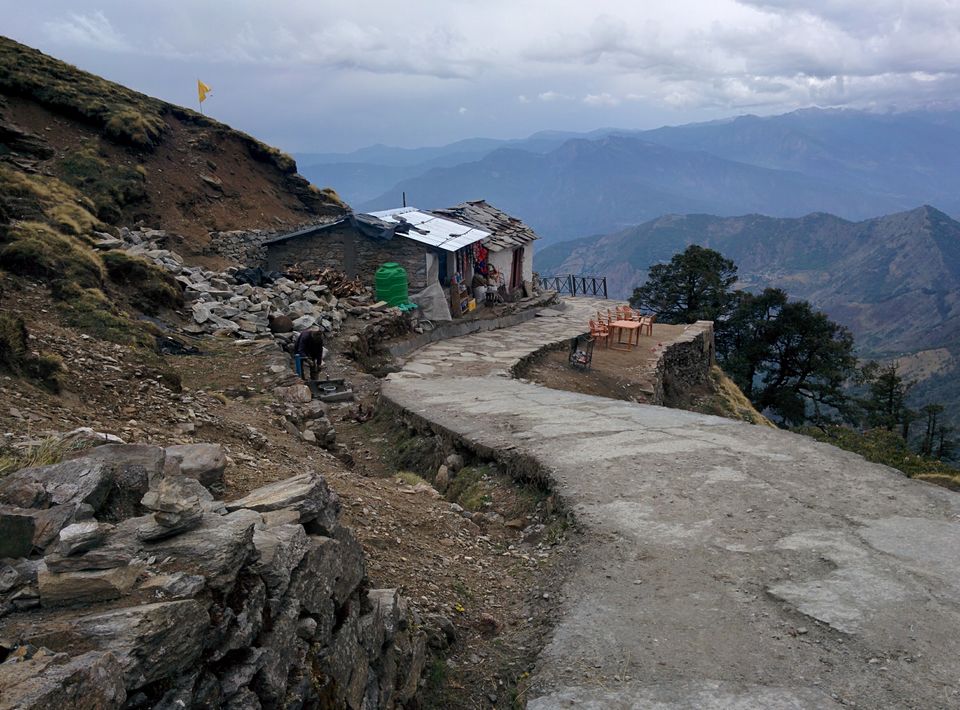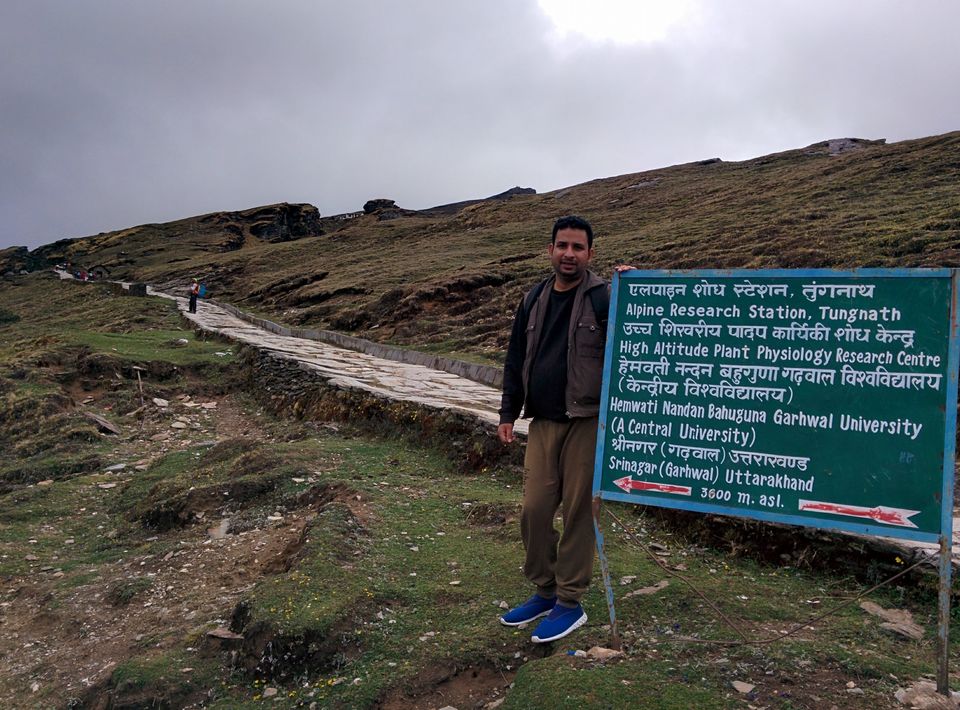 Taking a break Just few Hundred Mtrs away from Temple.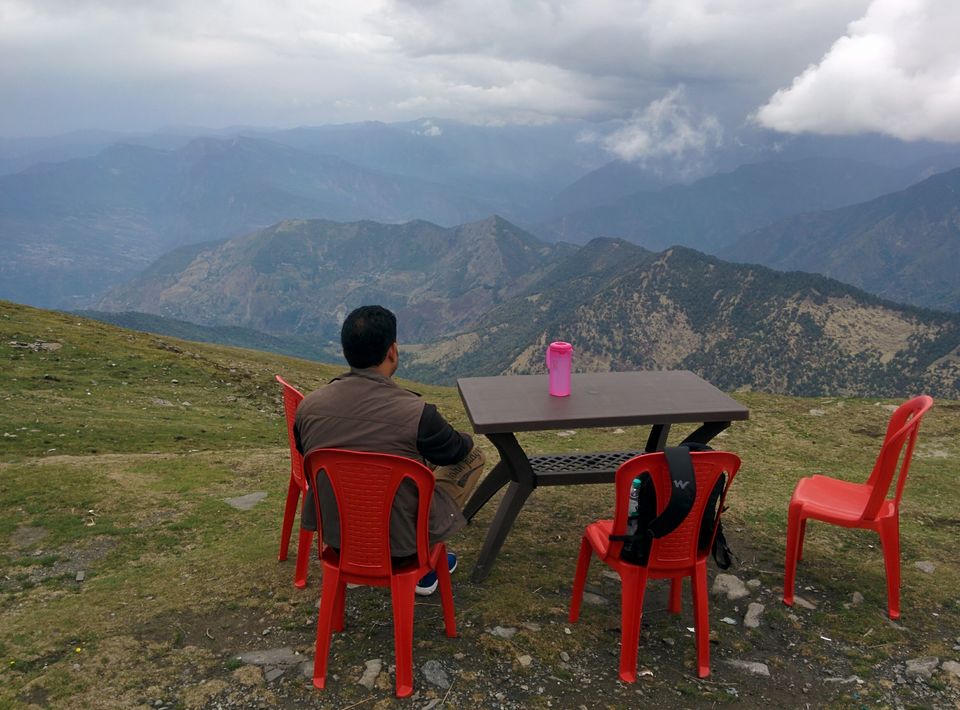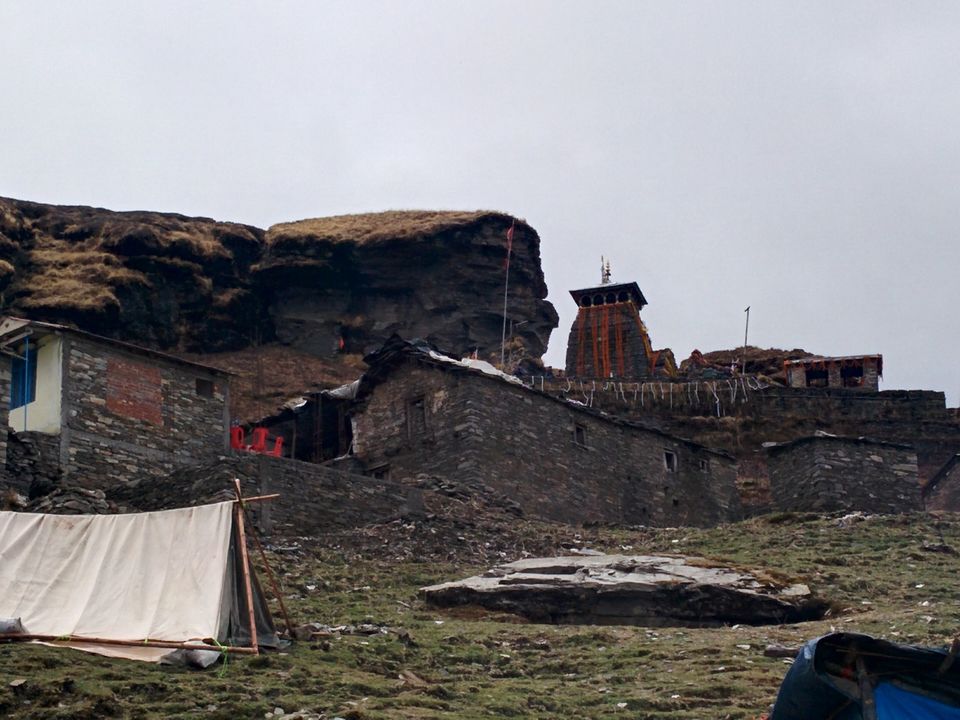 We reached around 12:30 PM in Tungnath and booked a hotel as were very tired & didn't wanted to go down on the same day .The height of Tungnath temple is around 3650 Mtr above sea level.we booked a hotel for 400 Rs after some negotiation.The room is basic don't expect much & all rooms are lighted by solar power.Mobile connection is decent near temple but will not work on top of Chandrishila Trek.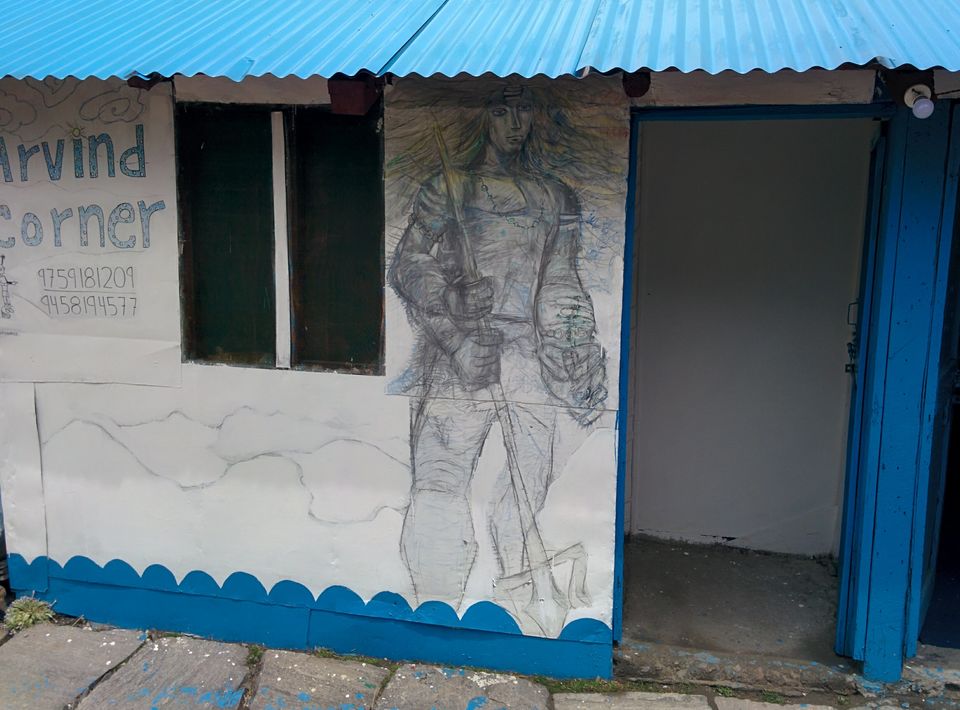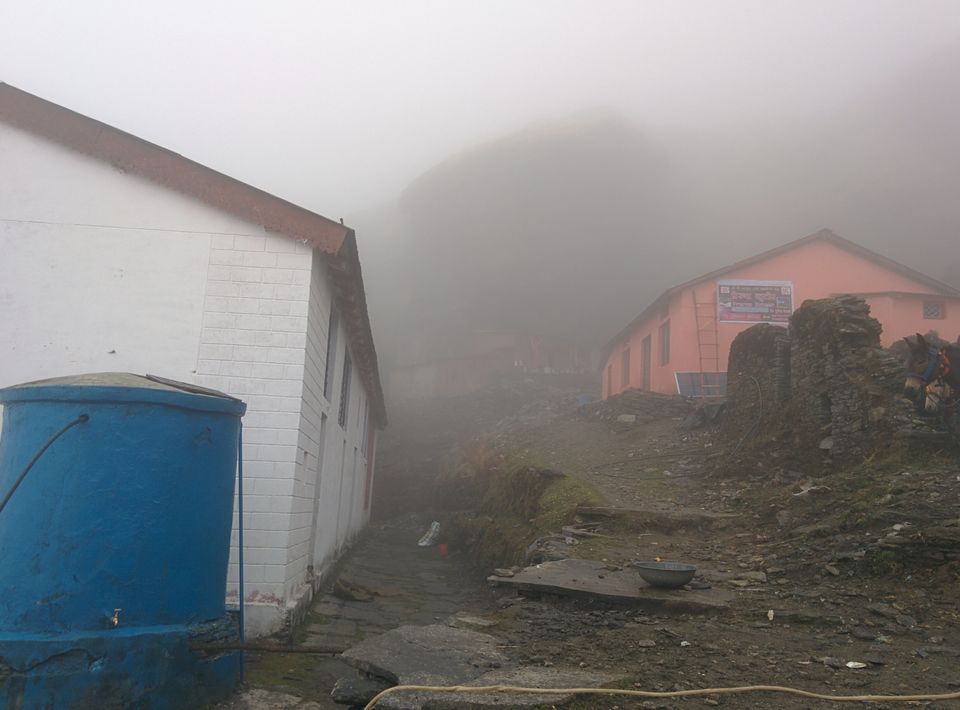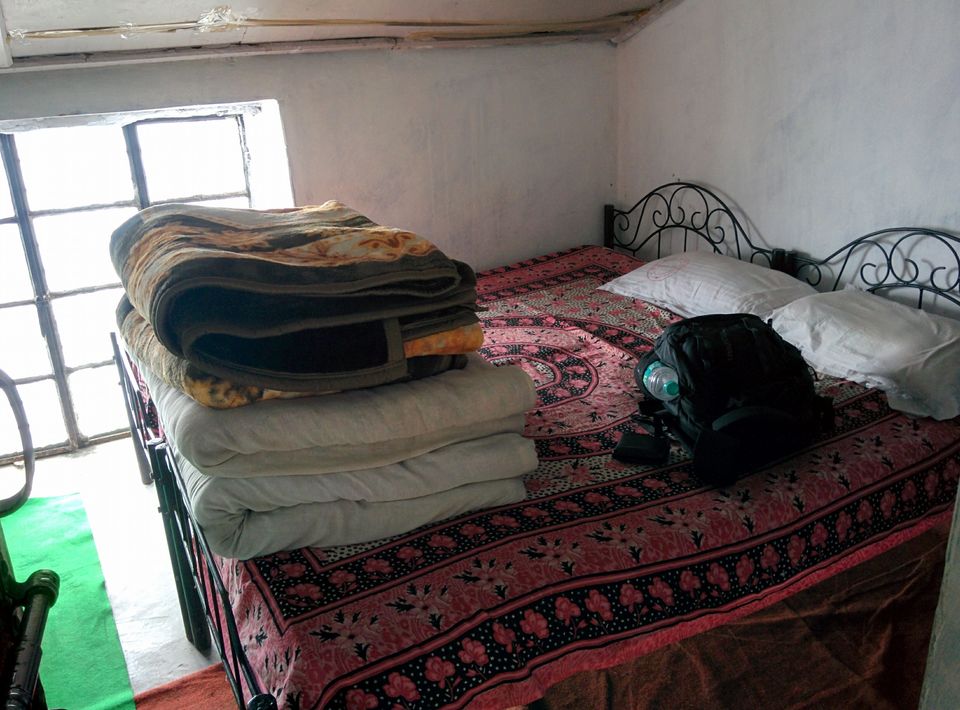 There are few restaurants near temple where one can have basic meal(Roti/Sabzi/ DAL/ Rice);Maggie ; Tea & Coffee. They cook food on fire wood.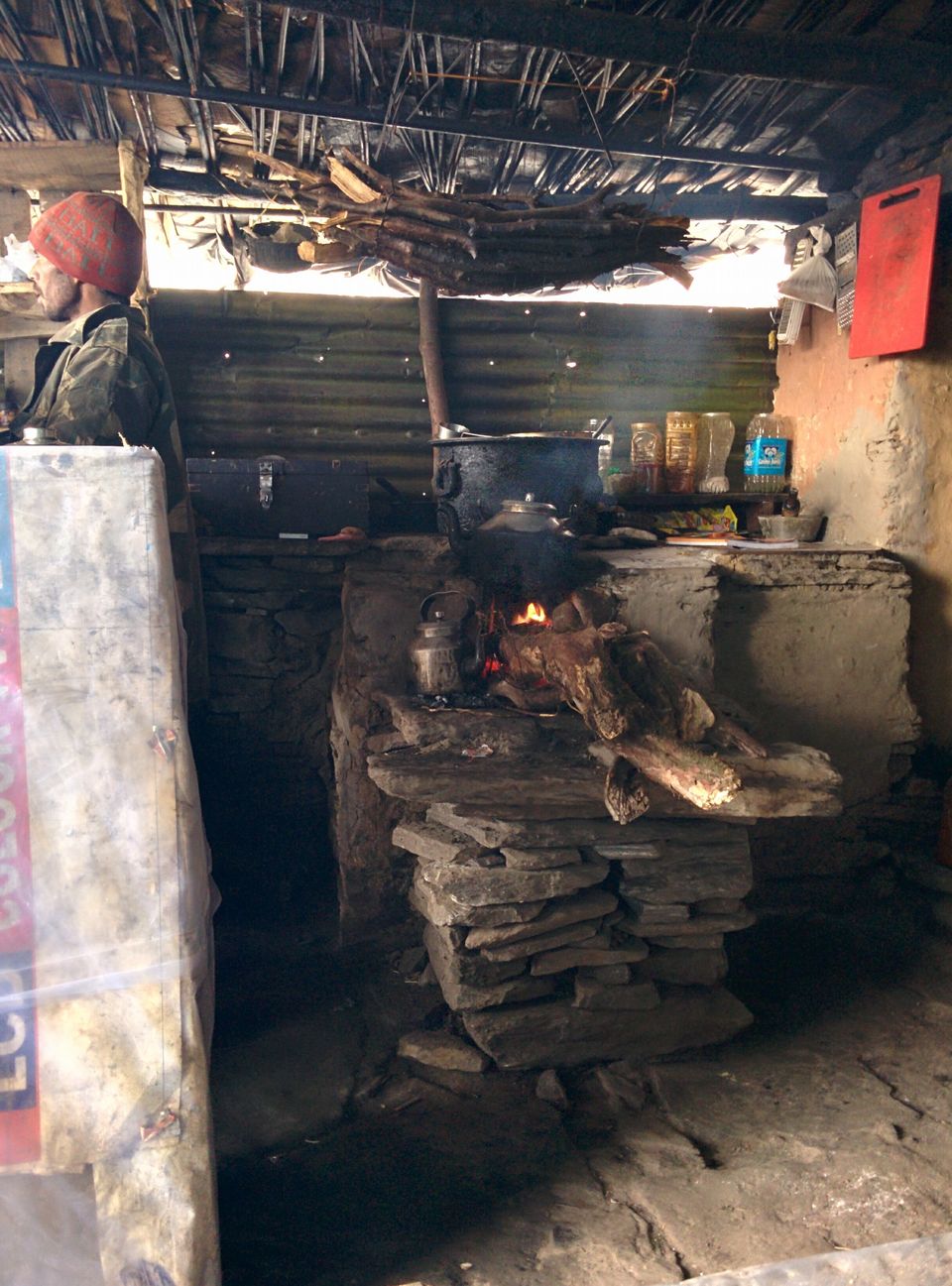 In winters they take the shiv linga down to a village and temple is closed for that season but one can still visit the temple and chandrishilla trek.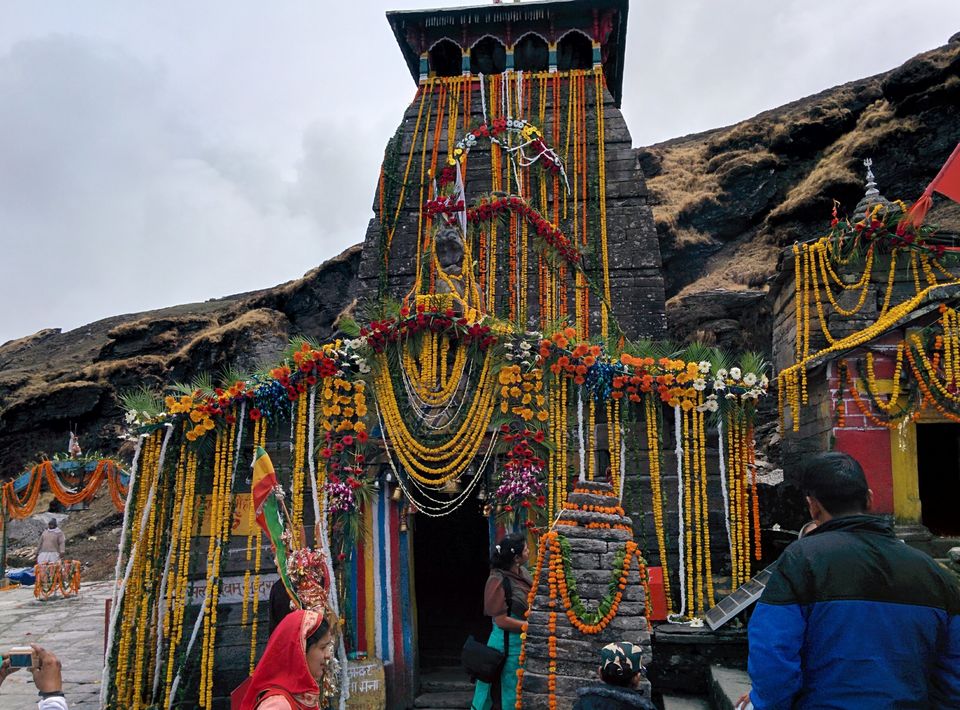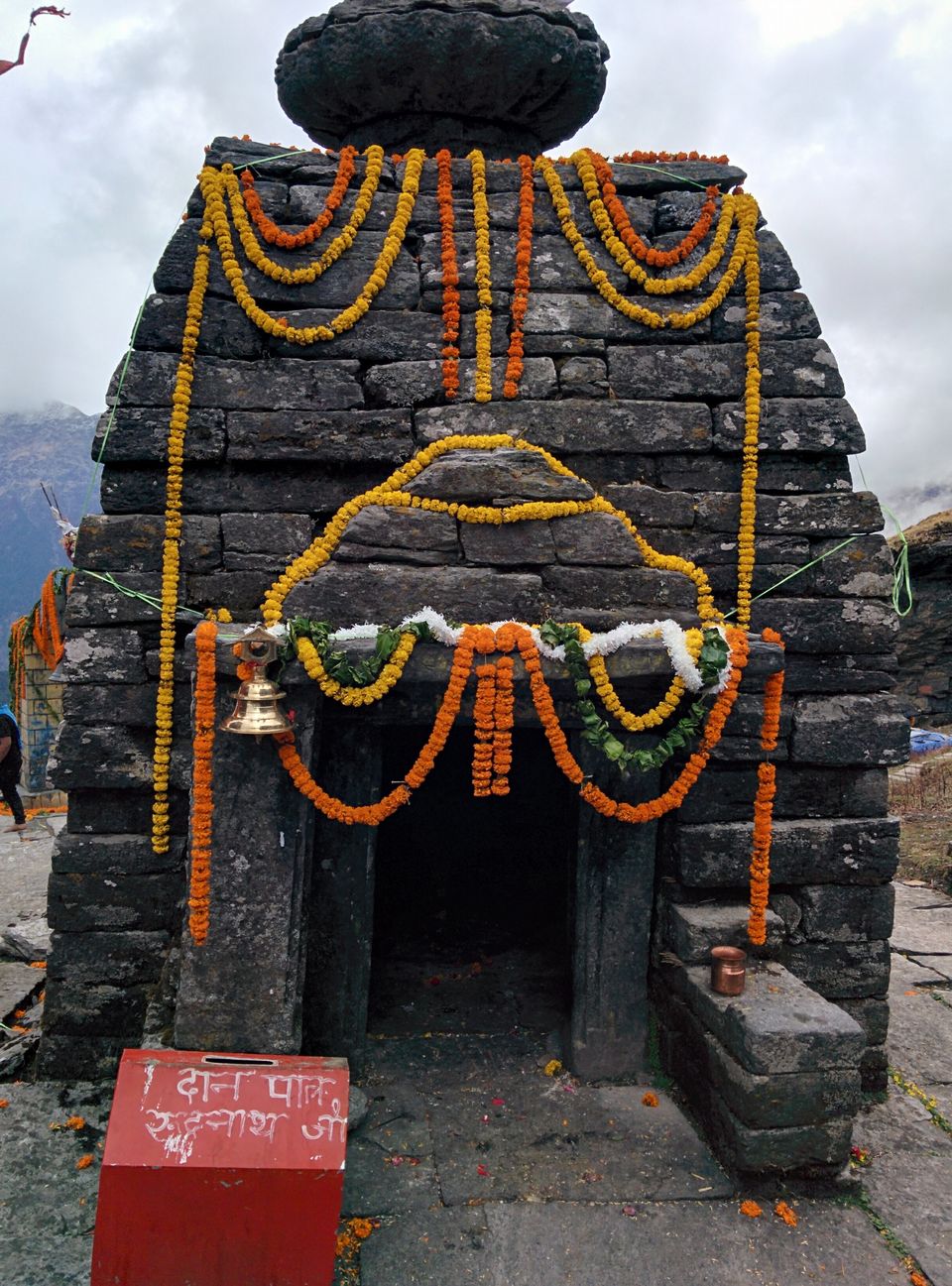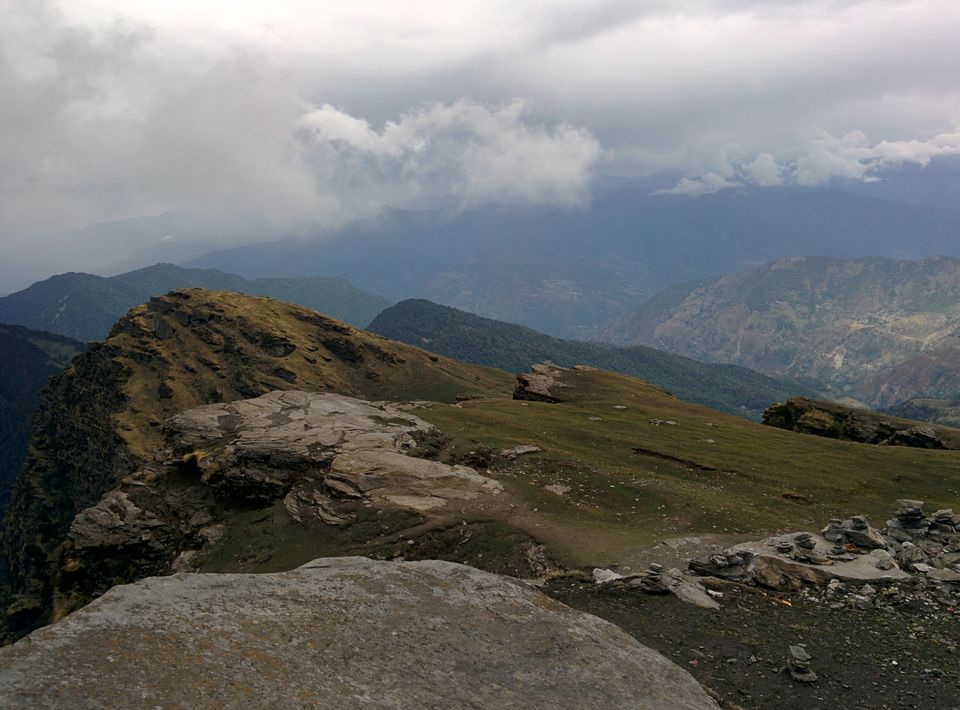 Way towards Chandrishilla trek.We left for trek around 3 PM and it took us around 1.5 Hrs to reach the peak.The path is very steep and during rainy season it will be very risky;at one place i lost my balance and fell down but thank god i didn't hurt my self.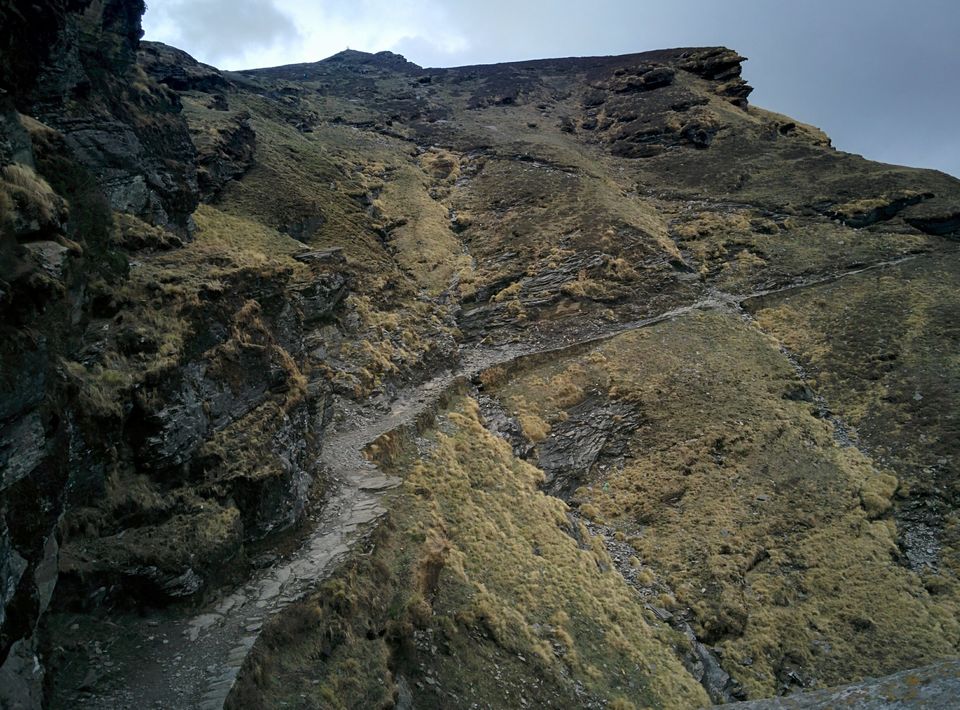 At top of the mountain is the chandrishila Point. Chandrishila Trek height is around 4000 Mtr above sea level.If climate is good one can sea snow clad mountains and a great view But every few hours the climate changes and clouds come up in sky and it rains.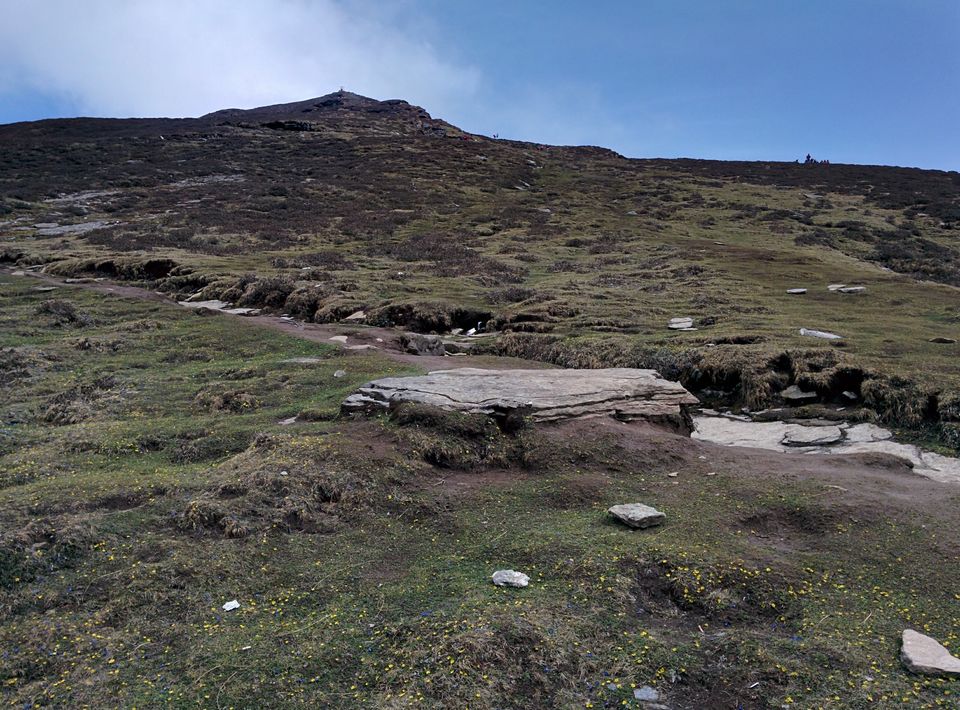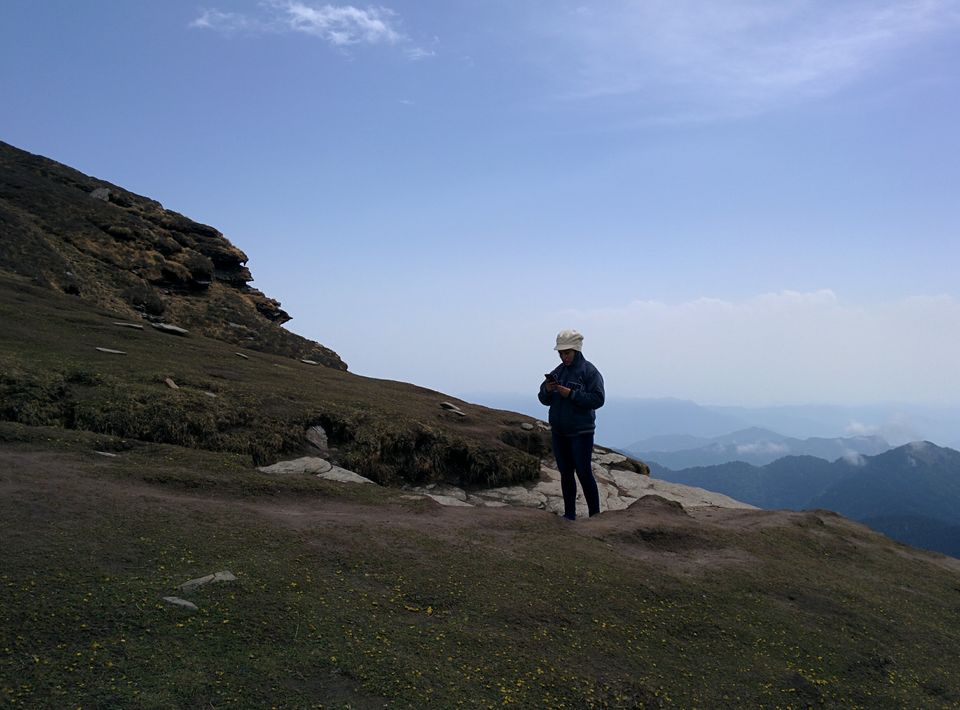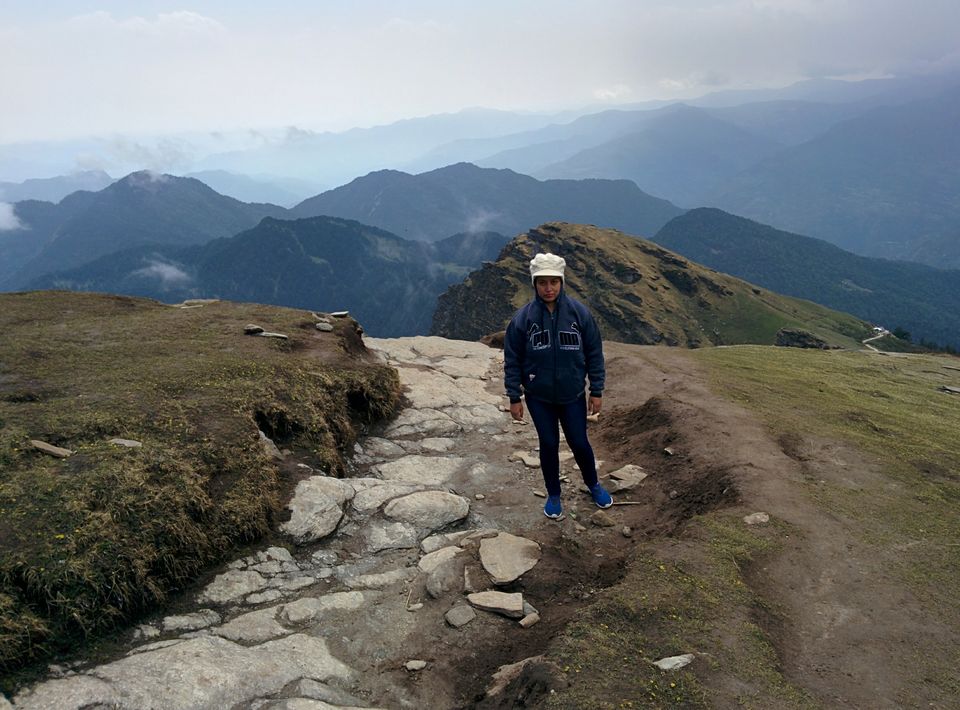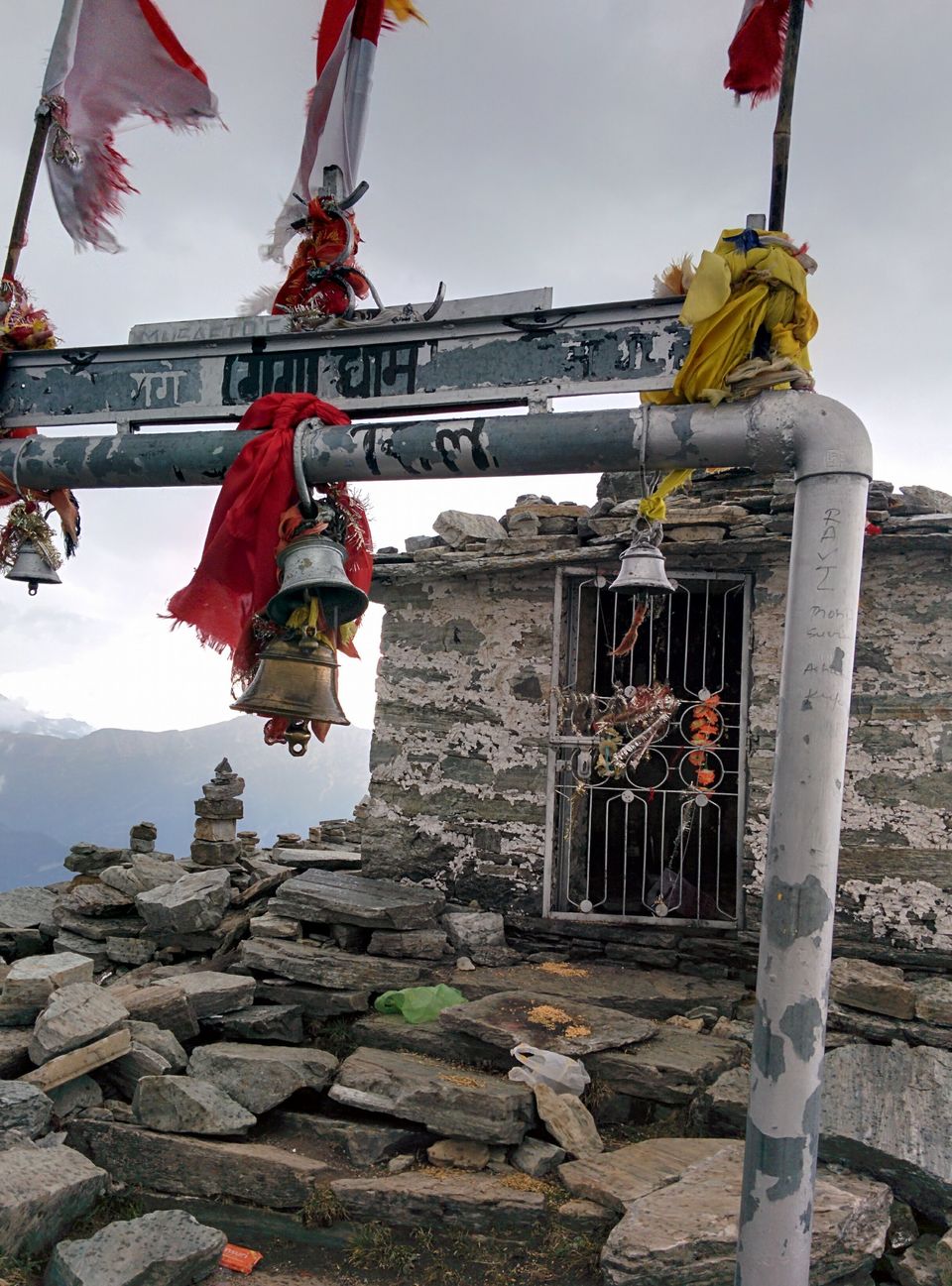 Suddenly it started raining heavily and there was hail storm with thunderstorm.We took shelter inside the temple and prayed to god for our safe return .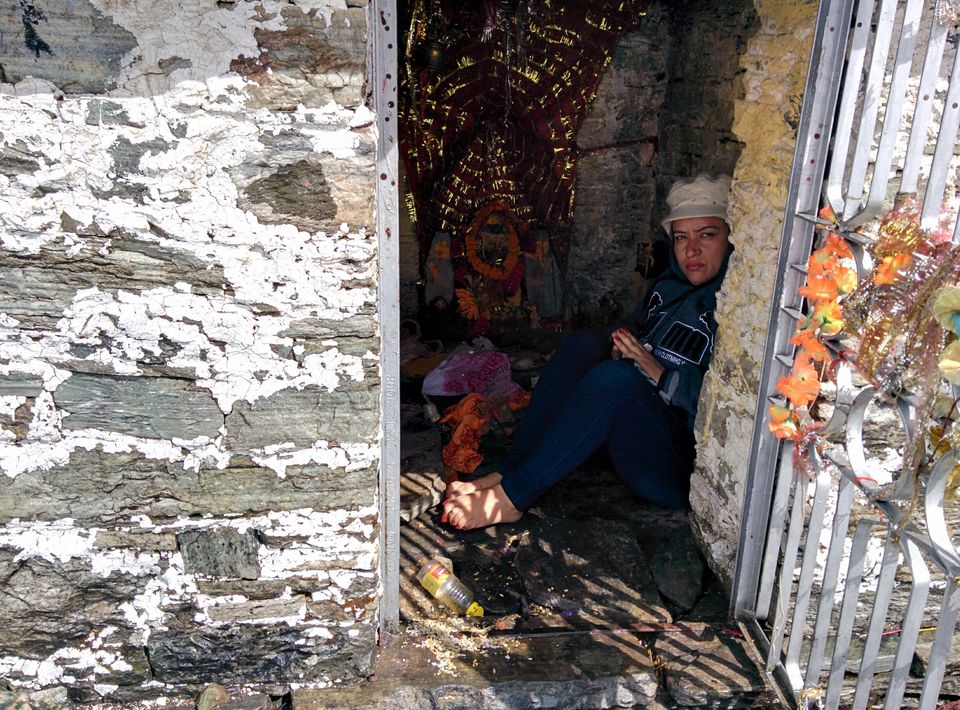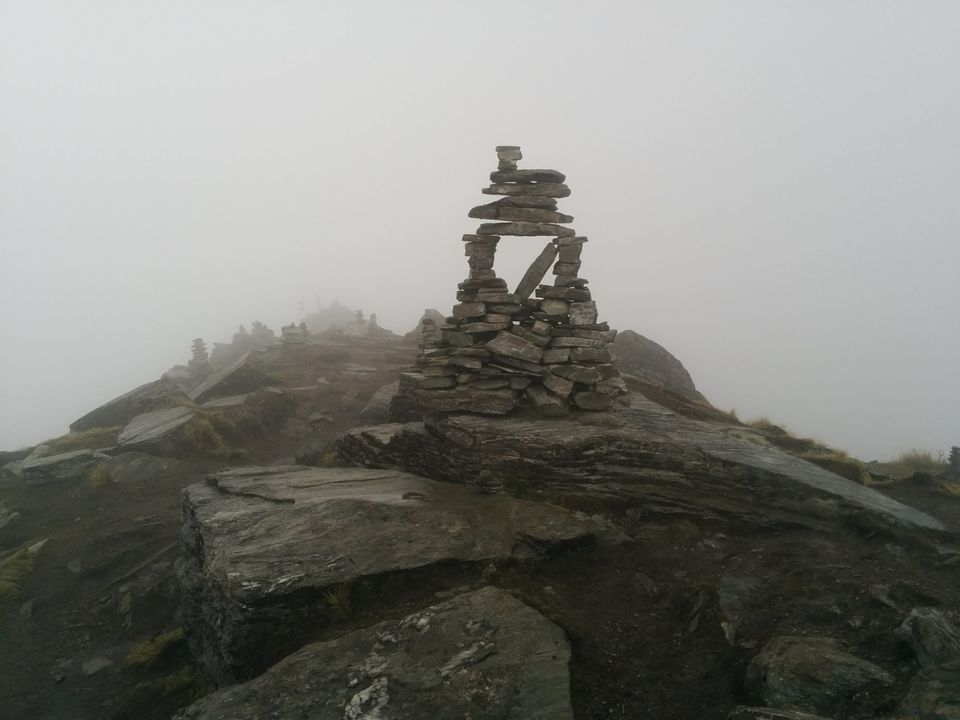 After Rain stopped we went down towards Tungnath temple and had our Dinner and slept in our hotel.