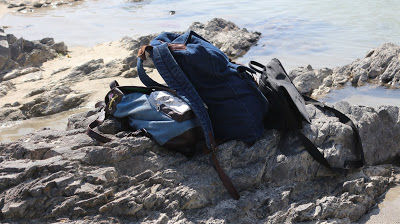 Something beyond peace and tranquil, my trip to Rishikesh was filled with adventures and happening affairs. In anticipation of your thoughts that what adventure I am talking about, it starts with the stereotype broken that we were only two girls traveling alone who did not just follow the way typical girls would. People call us "bros", that's what we are. We just love quick plans about traveling which is quite impossible when you need approvals of every other friend in your group. But we (Nupur and me) are kind of personalities who religiously obey their hearts. Drop a plan just because of others never give a sound to us. This trip proved it all. Just a day beforehand, we did plan this little adventure and started next day at 9:30pm from Kashmiri gate to Rishikesh.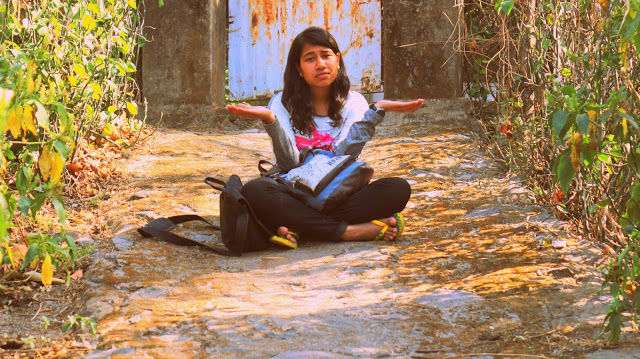 We talked endless funny stories en-route, definitely screwed the fellow travelers mind which was actually fun for us. Every moment as passed was exciting after all this is the first time we dared to make it on our own.
According to the bus scheduled timings, it should have reached around 6:00am in the morning but we reached quite early at 3:00am. Definitely cool and an add-on to the risk exploring diary of the potters.
At the Rishikesh bus stop, my phone had a quick search of where to reside for a while. When an Auto-vala actually was giving words to the tourism attractions out there, we decided to go for rafting immediately. This is, of course, ridiculous and laughable. Unfortunately, it didn't start before 10am so these wandering feet and minds had to sleep in order to get ready for another good day. We asked for a hotel there at the bus stop for a one night stay but he could not accept the idea that these girls could alone be just two simple people, not terrorists as he looked us weirdly. He didn't show us any room before we gave him our IDs. We were quite fine with his behavior as we already set our minds that probably everything will be unexpected. So it was. After a while, we agreed to an auto driver, who was convincing us to show and drop us at few hotels near the rafting location. Fear in our hearts was going on as we sat in his big auto like we might end up doing biggest mistake of our life, but the funny part was we both were whispering, and thinking what we would do if he kidnapped us, (he was thin, we would be able to knock him down). And what if he has a gang!!? These horrifying imaginations were becoming large when he dropped us at a quite strange hotel. We couldn't fight or argue at a completely new place and at this time of the morning where nobody would like to listen to us. Skipping that part, we booked a night's stay in the same hotel in just 300rs and were looking forward to adjusting ourselves in a small bedroom when we saw two drunken people in another room which were just in front of ours, were laughing weirdly. That led to our nightmare preparations even sharper. We are brave strong girls dude, let's go. I will handle all, I Know Karate…..I chuckled. Shitt, we were talking crap to pretend confident. Well, we locked our door from inside and shifted the sofa chair close to it, if someone just tries to open these rusted doors. Not just that, we were not able to sleep on these beds which were quite rough and unpleasant. How could you think about beds man, along with these nightmares just had to pass this night, so spread our legs and slept off! Next morning we got up at 8:00am and pulled in jeans and shirt to start the ongoing day. After checking out from the hotel, we starting walking and had a very simple breakfast from a street side shop, which was good in taste plus cheap for our pockets.
On the way, walking a little further, from all the wonder of vague, happiness switched on when we saw the flowing water and a temple, we quickly made a way to go close to it. We the best singers of our world started singing loudly in excitement … Let me tell you the lines which were definitely ditto to the situation.
"ek nadi se maine puchha ithala ke chalti kaha, dur tere pi ka ghar hai balkhake chalti kaha, thoda wo ghabrayi, thoda sa sharmayi, uchhli yaha se waha, sagar se milane ka uska jo sapna tha, meri hi tarah piya jiya dole hole hole, kyun yeh dole janu naa" Heehaw .
This was f***ing awesome to speak the whole out of your pitch.
After Spending a few hours near the ice-cold water we realized that the weather wasn't so cool but the water was freezing to death. Sitting on the stones, and keeping feet in the water took it all. Crystal clear water was beautified with the flowers (as Prasad) flowing over the water.
We were trying to catch a few, as a blessing to keep. Our idea was to flow with the water and reach a place where rafting was going on. Yes, almost an impossible idea. To give a shape to the idea we traveled by bus to Shivpuri and finalized our ride in 400rs per person for the rafting. We had lunch before going to flow in the water, suspense here!! Which was kadhai paneer and butter naan(exactly like we Indians usually prefer eating at every other restaurant)? Wear this raft outfit that is -life jacket &helmet and hold a paddle: the guide said.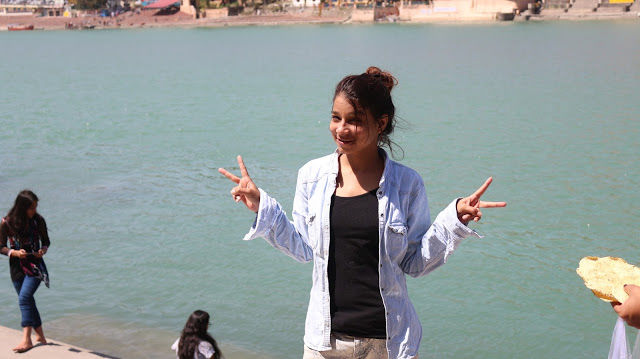 And here we are ready to go. I was too excited and scared at the same time, we stepped in our raft boats and the guide told us what we have to do during the way. Just after a low tide passed I had no idea that in between of this journey, they will push you into the water to experience the coldness of the water and the waves flow. This experience was amazingly awesome, we were laughing hard like we couldn't even breathe properly. I asked the guide to pull me back to the boat because I was literally shivering. Guide said OK come up, he gripped a hold of my raft jacket and threw me back to the water. I was thrilled, could not gather of what just happened to me. I would like to tell to all the travelers, get ready for this quick trip of underwater splashes. This thing they don't tell and they just do it. It was too hard to breathe; I almost thought that I was gone. I was thinking I would kill this person if saved. But the feeling I had after shifting back to the boat was worth the adventure. Like, let's do it all again.
The waves of water when splashes on your body it touches you inside your bones. Just not that cliff jumping was another challenge. We could have sat in our raft boat and watch others to have all fun, but we choose to try our will...we stand at a 10ft above stone to jump in the water which was really scary for that time being. We took around 10 minutes discussing who will jump first and please push me please you push me struggle on the go. And here I said no, I can't if you by chance just die what would I do. But I couldn't wait anymore standing there watching others showing much dare than any of us, so I pushed her. Yes, she was in the deep water. My eyes couldn't blink and my heart was in my mouth. She was back to the layer swimming in the water with her life Jacket. I felt so relieved. Now it was my turn and I was hopelessly looking at the water, questioning my desire how you gonna do it when a guy standing next to me asked to hold his hand and to believe him that he will make me jump. Biting my lips I knew that I couldn't do it so I glared at his hand then caught his eyes. I thought it's just about now, let's go for it and I dropped myself in water in just milliseconds, like leaving behind everything to dive into a whole new world. Trust me I was benumbed for few seconds, couldn't think beyond surviving. Thanks to Life Jacket that my face came up over the water. I reached to my boat after struggling with water. No, I didn't want to do it all anon, saying this because people were actually crazy about it doing it all again and again. Dauntlessness is just a word left looking at my situation. Shivering hands and feet weren't able to experience it over.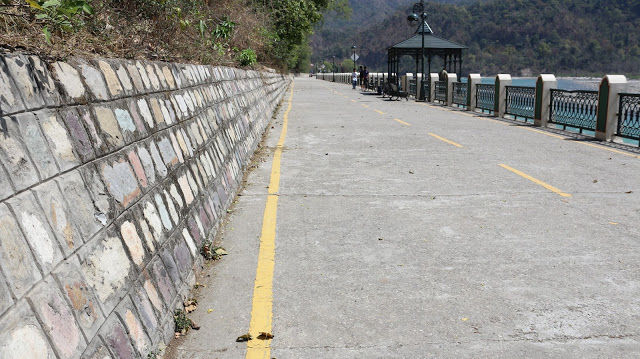 We had Maggie, which was quite expensive. We had no choice; warmth was so unavoidable right now so bought and ate it in the jeep. It was around 5:00pm and we had nothing in our minds about spending another night in a different city. We were all soaked and were feeling cold also. It was mandatory to change first. So started walking on the roads to find a place where we could quickly change.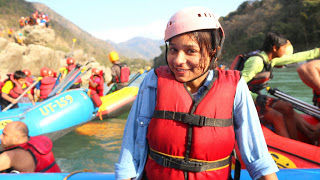 A kilometer away from Shivpuri's rafting endpoint, we entered in a restaurant asked to use the washrooms. As we stepped out of the hotel, we got a sharing auto from there to Ramjhula, where we supposed that we will get a cheap hotel as heard from the locals there. People out there told us that there is a Dharamshala nearby, which costs only 150rs per night stay. We found the same. Although it was good but not a single room left for us. After walking a while in the search for a few more places at around 7 in the evening we realized that there were nice hotels affordable to our accounts. Do you can have a luxury better than our homes; we were not here to experience the smooth life. We had something else in mind from the starting. Hell tired now checked in an upstairs hotel. Which was good than the first one. Just in front of our hotel, there were RamJhula and Laxman Jhula , a cross by over the river which was once made up of woods. It was an adventure to walk on that as it used to swing when you walk. But now it had been constructed as a road for the safety concern and still swings not so heavily but it does. Throwing our bags on the bed, we ran towards the temple where Aarti was going on, which so Lovely, the view was pleasurable and the music were definitely touching these reckless hearts. People were lighting small oil diyas to float them in the shining water. Indian cultures have a beautiful way to touch the positivity in all heads. After Aarti, we moved a little above the streets in the market to have dinner. In the Market there was amazing stuff to get into our bags; we bought cute little stuff for our friends and family as a piece of memory. We are taught like that, this is how you nurture relationships and save cultures by spreading it through gifts all around. We moved back to the stay when I got a message from a friend that she saw us downstairs at Ramjhula, she was also here!! She said she saw us walking to our place and she was standing in front of our hotel. It felt great to see her. Met someone close at a new place, World is So Small. We shared our stories with her, she did to us. We woke up fresh and ready to kick start an awesome day. Packed our bags and checked out at 10 in the morning, Ruchika took us to Bhootnath templ- Mahadev temple to be precise that she asserted the most beautiful and peaceful temple nearby and the best thing was you could capture the whole city from here. True!! You could see the whole ways from here, what I found about this temple is that it had become commercial as it was written that move to next floor for this specific god. Quite funny but learned to never mess with God matters so kept silent. The voice of bells was echoing as I touched it. Still, that kid in me to touch the bell and ring it as many of times as I could were alive. On the rooftop, alluring landscape was representing Rishikesh in a picture.
We went back to the Ramjhula and sat close to a beach. Did crazy stuff like laying on the stone, posing to the camera so comfortable that nobody is watching us.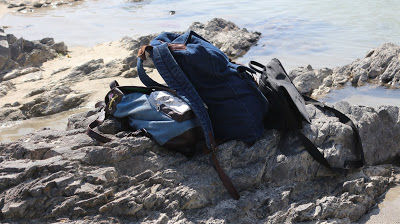 You will be loved and adored with the beauty of hills, rivers and the people of Rishikesh.
I can't tell which part was the best but this one was quite awesome, like far from everything that can bother you, being yourself, doing crazy stuff, no one would tell what is wrong and right. Because this experience was louder than anyone, I could only hear that "this is you". Although we can never get enough of this, we couldn't ditch the bus so reached before 4pm and settled in our bus with a bottle of water and memories. To come some another day we were moving back to Delhi.
https://www.youtube.com/watch?v=D-TFXMT4ZZ8
(check how was this journey in a video)
Where Nature heals
Frequent Searches Leading To This Page:-
Weekend holidays to rishikesh, hangout to rishikesh, rishikesh tour packages, weekend travel from delhi to rishikesh, 2 day trip to rishikesh