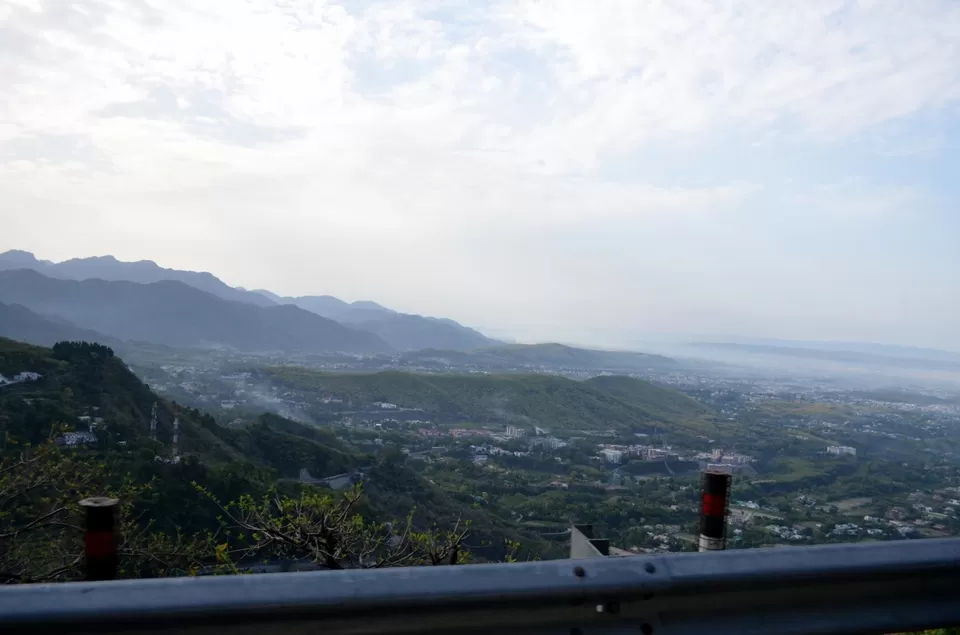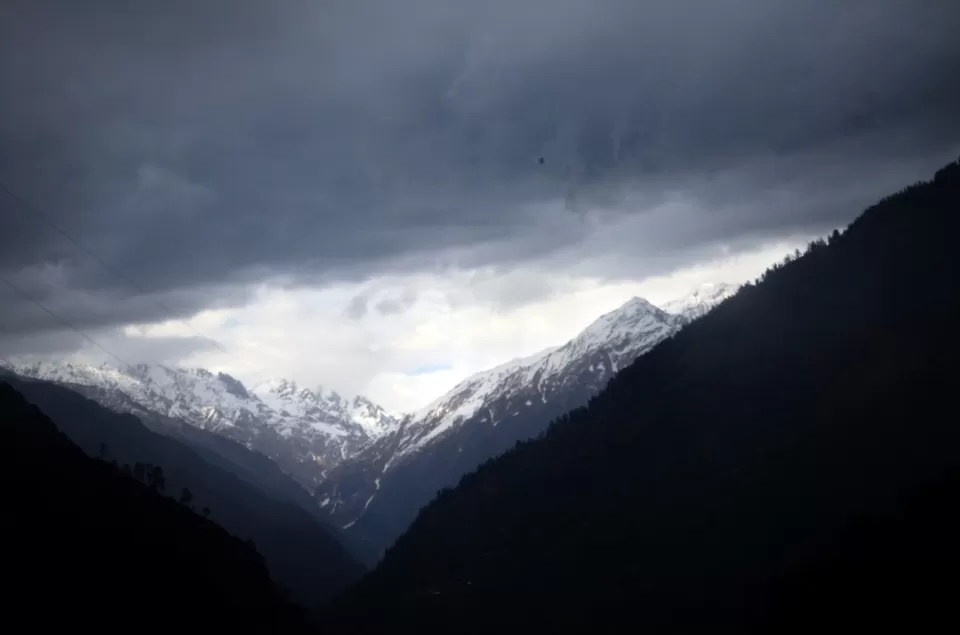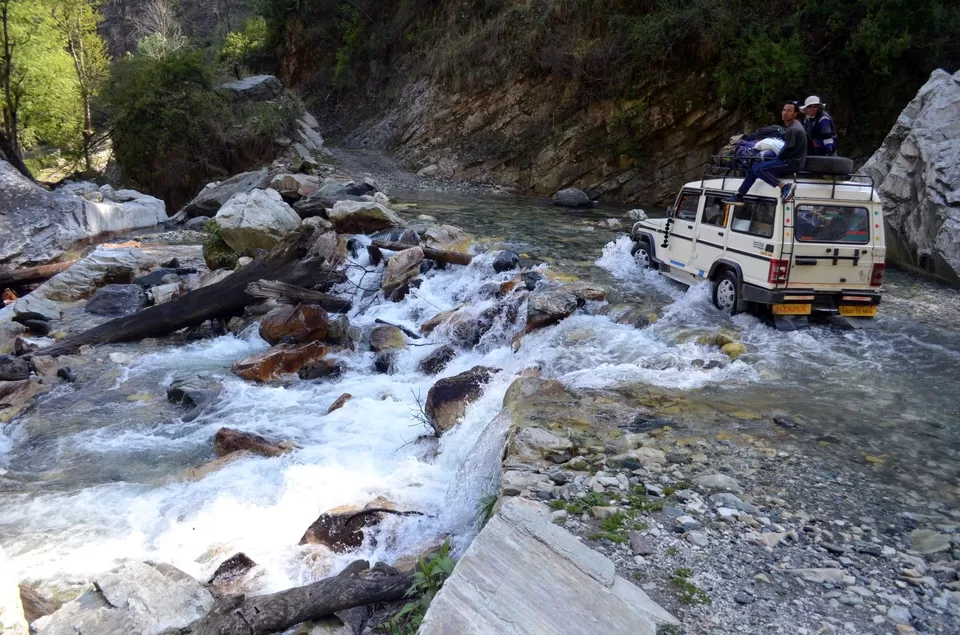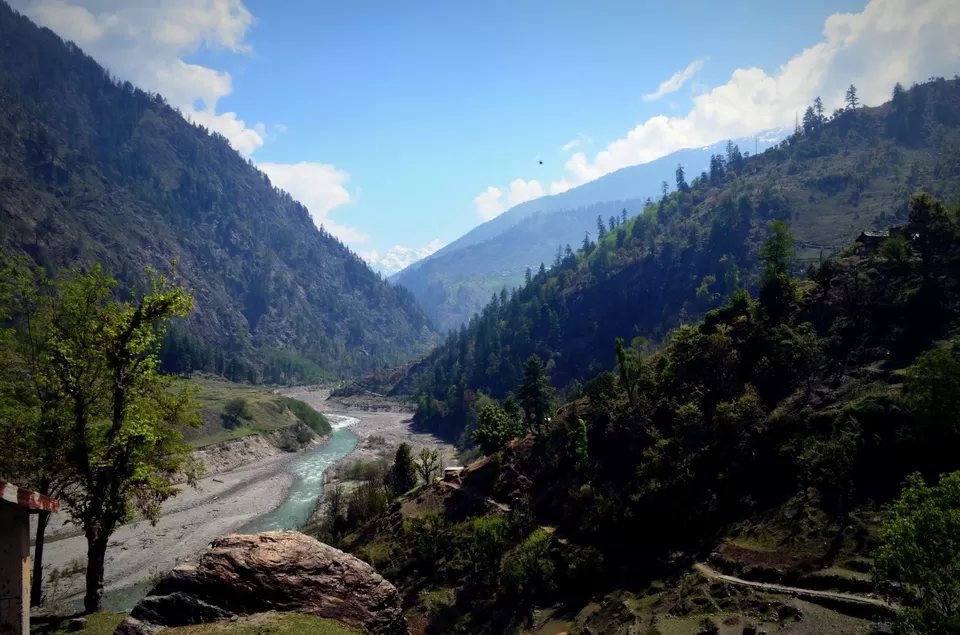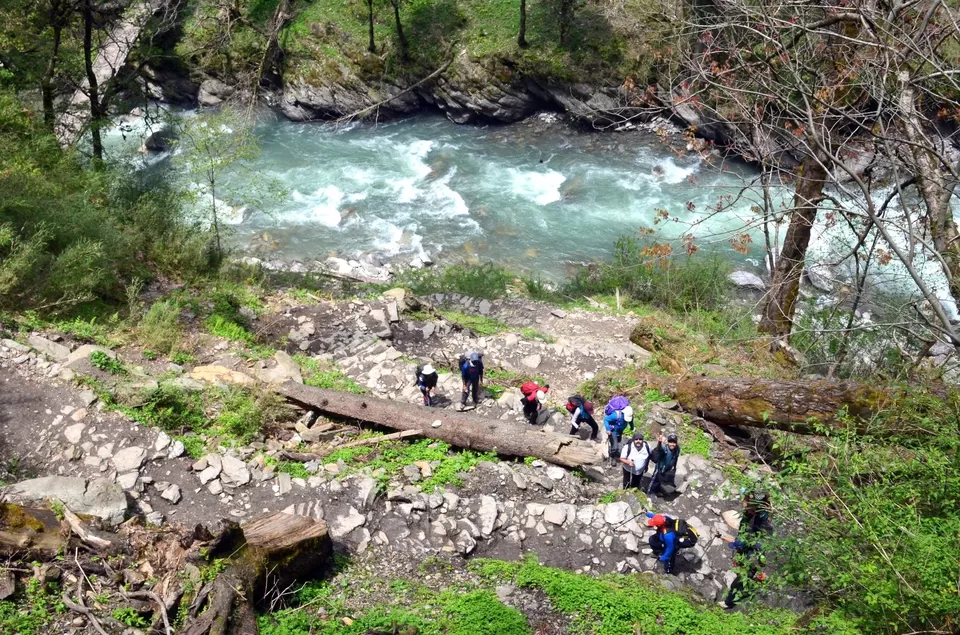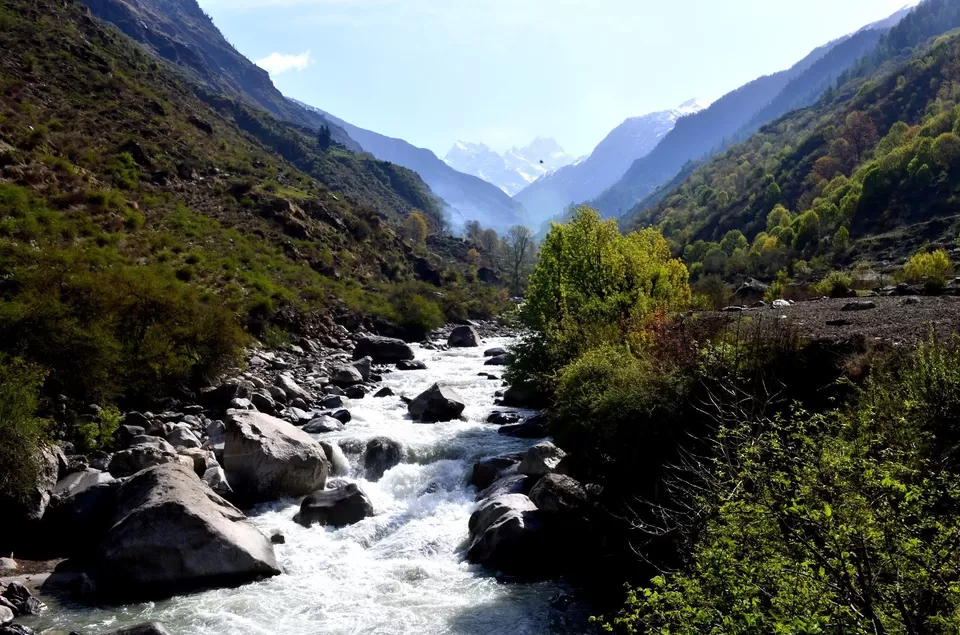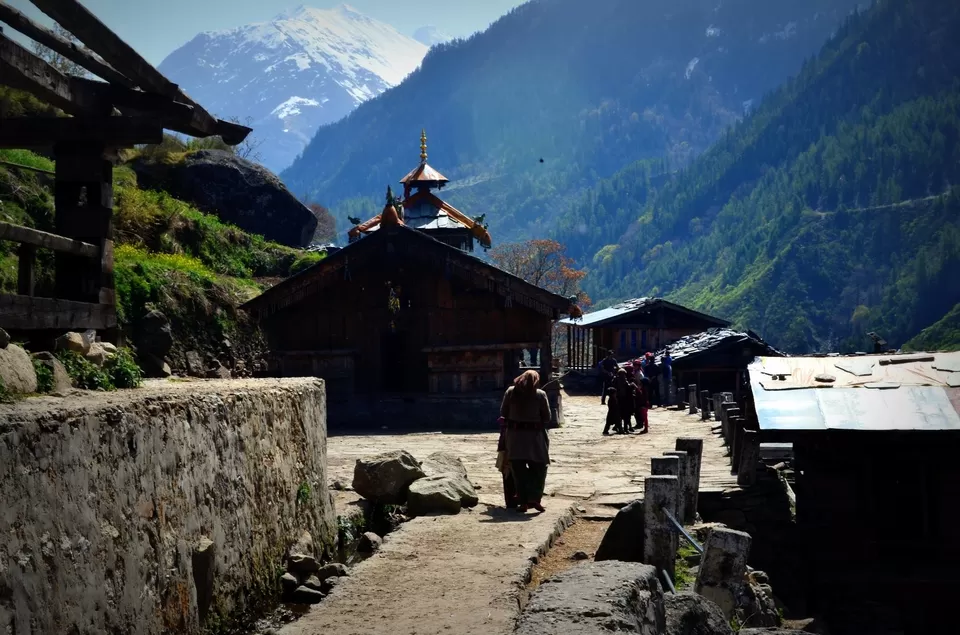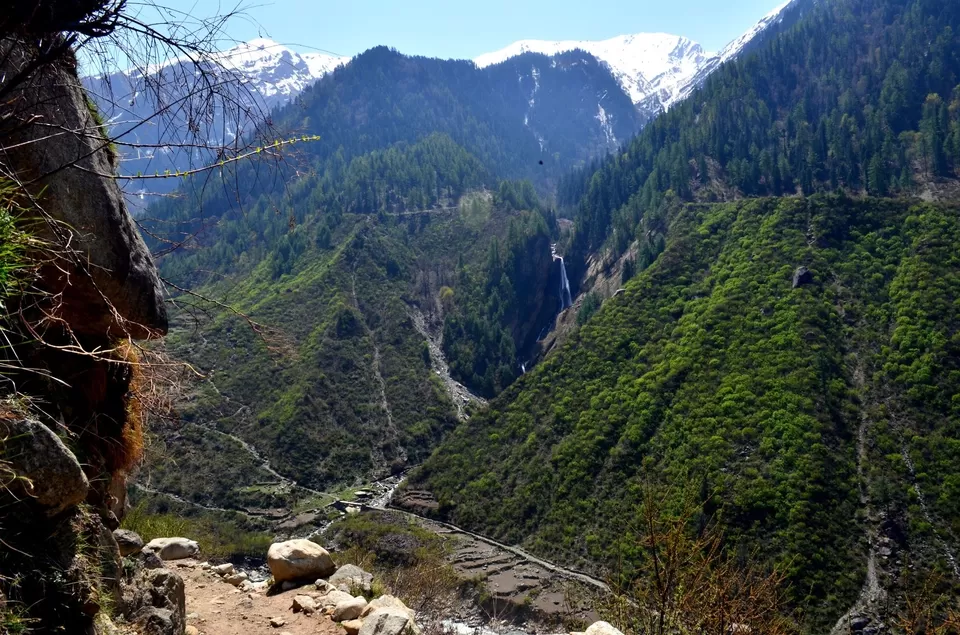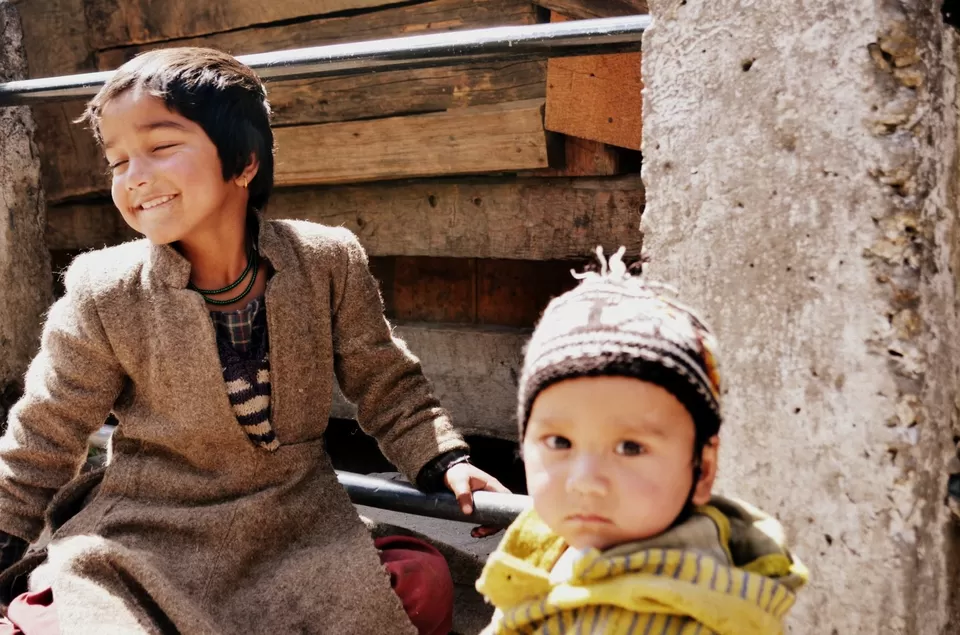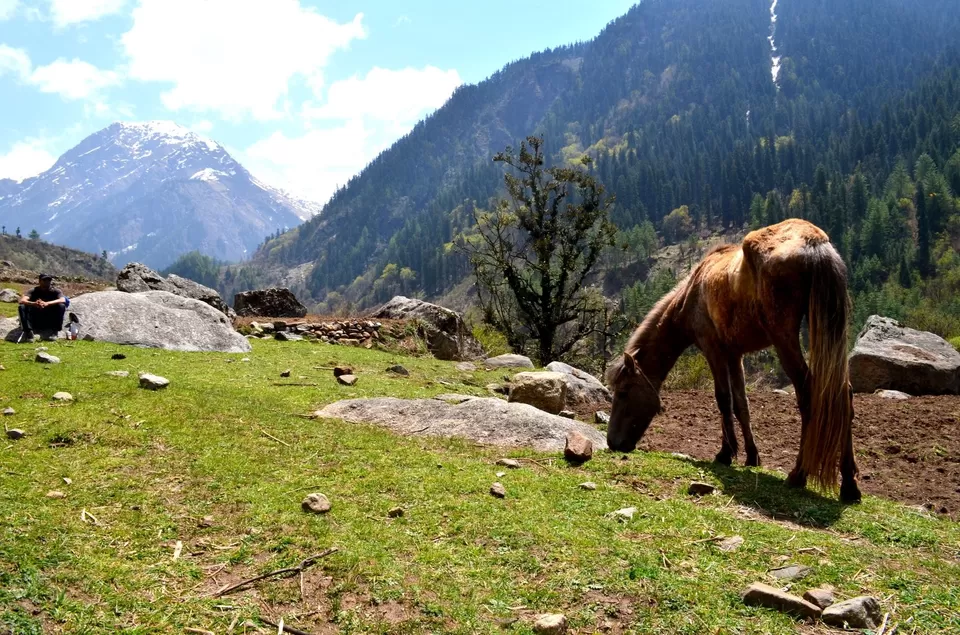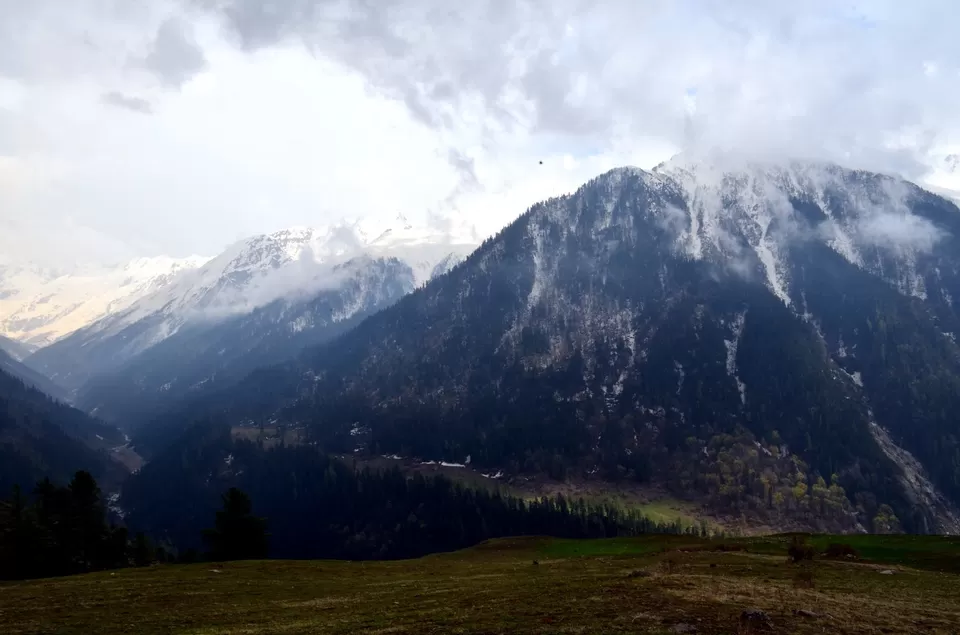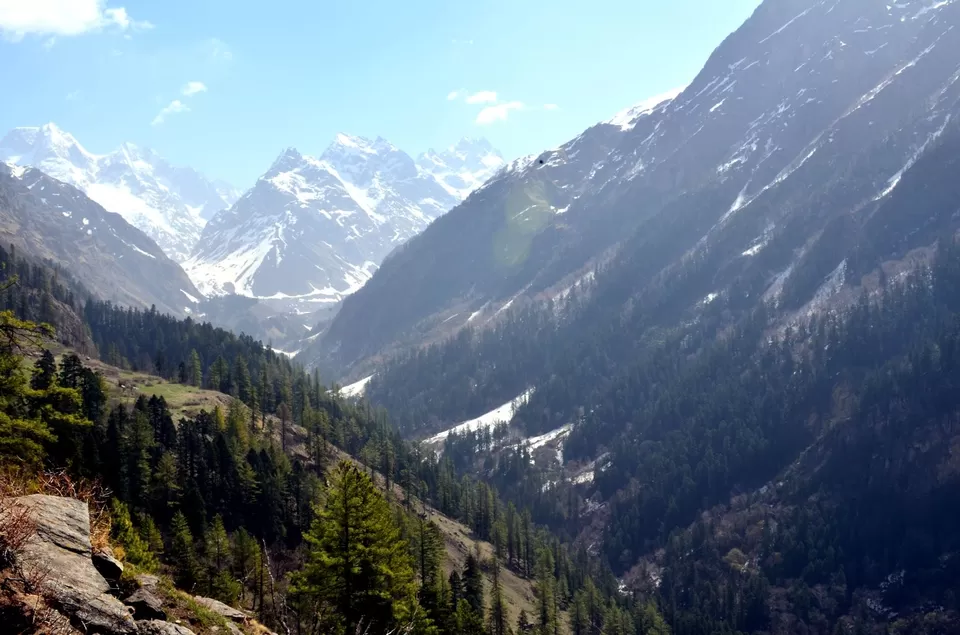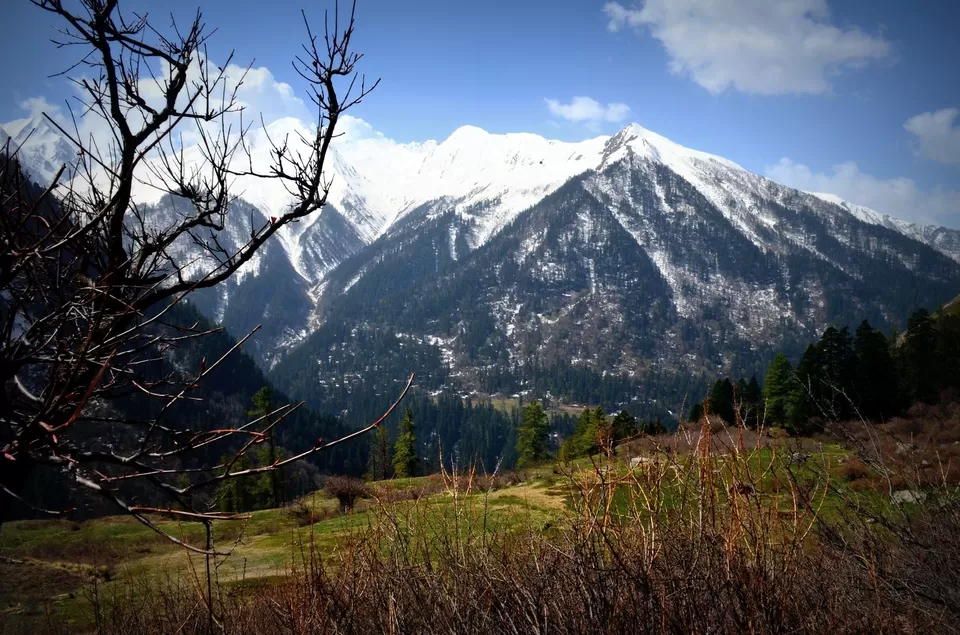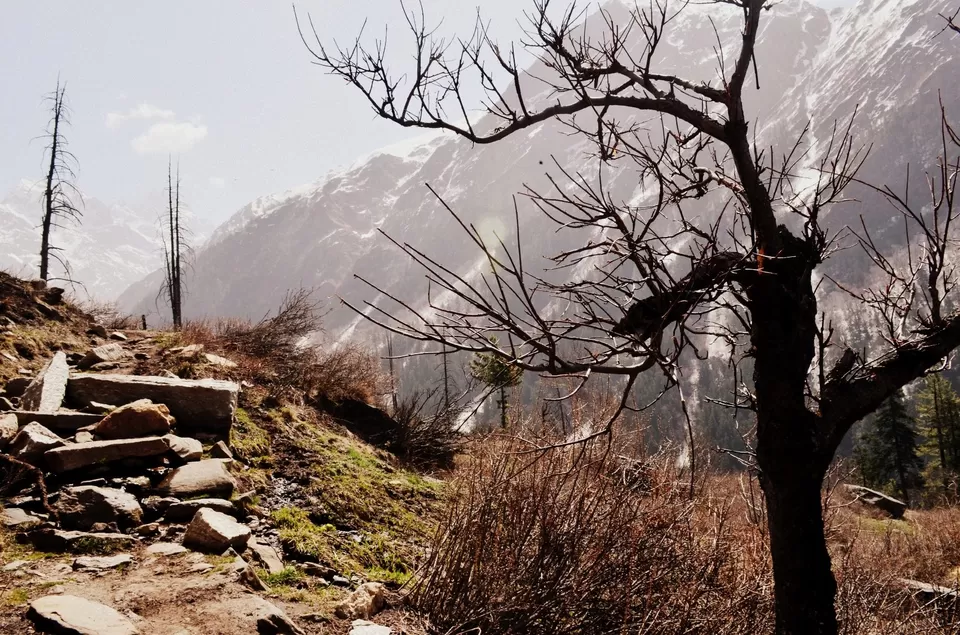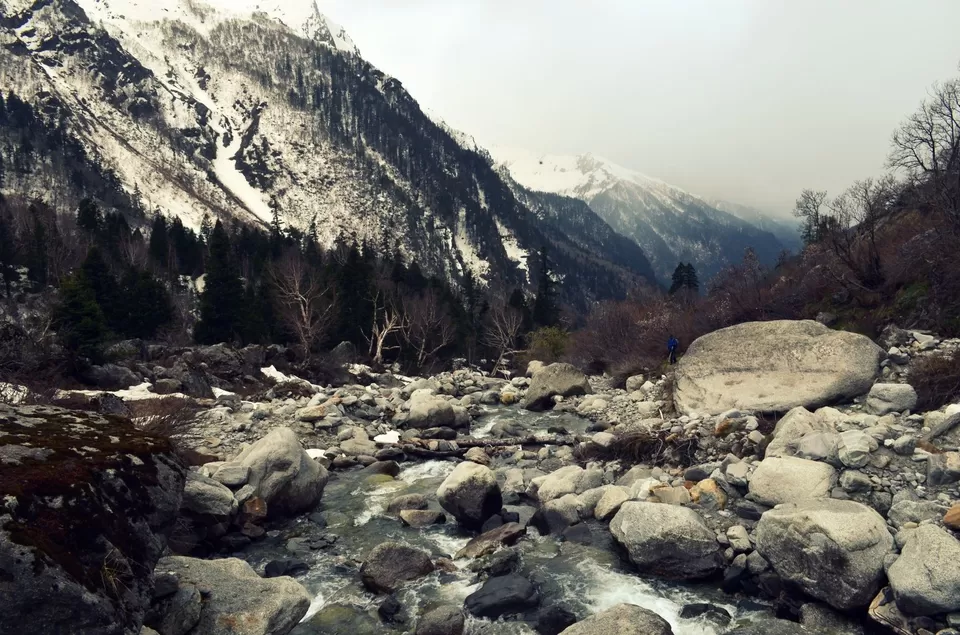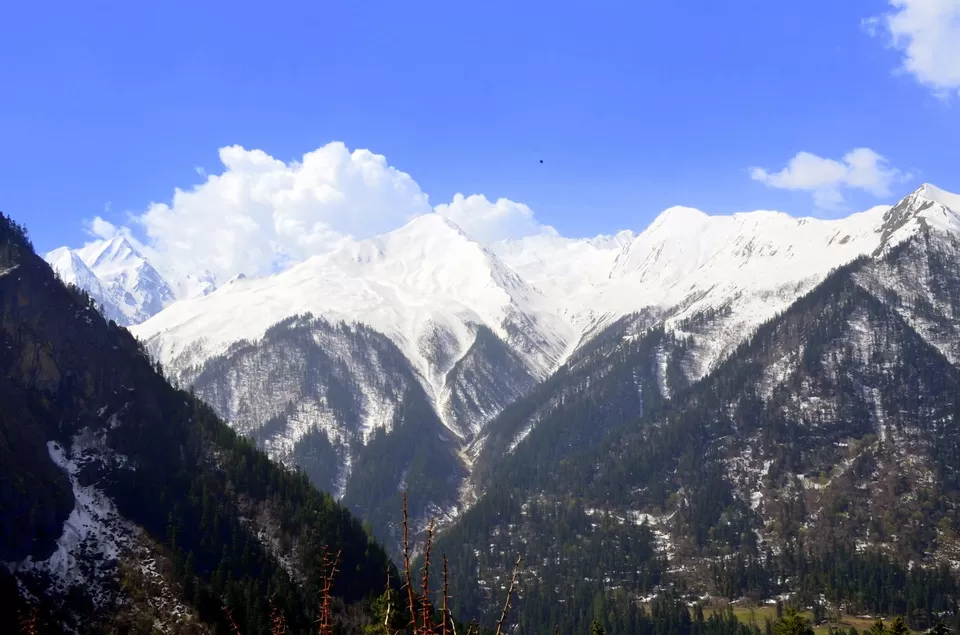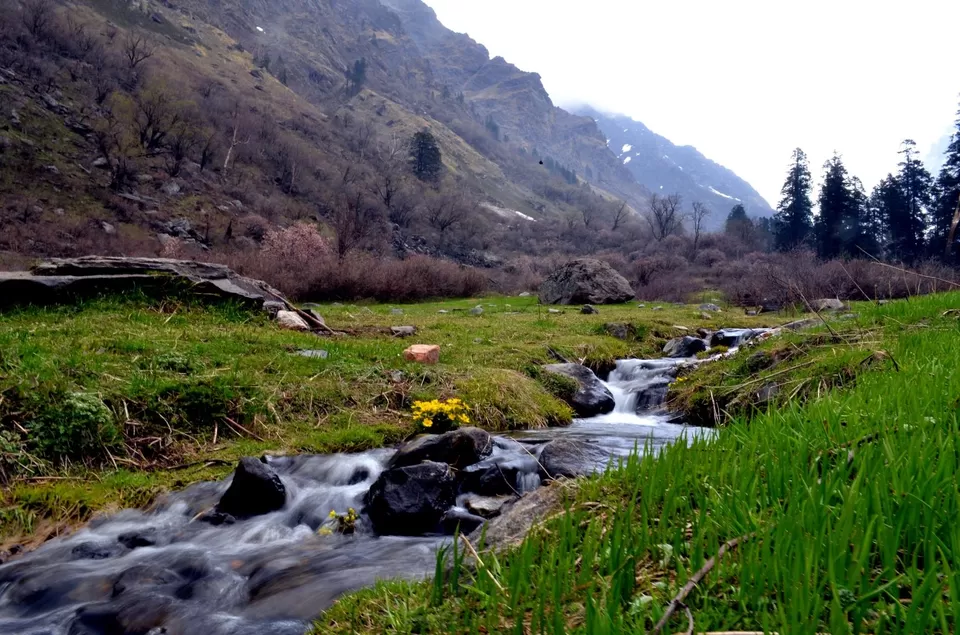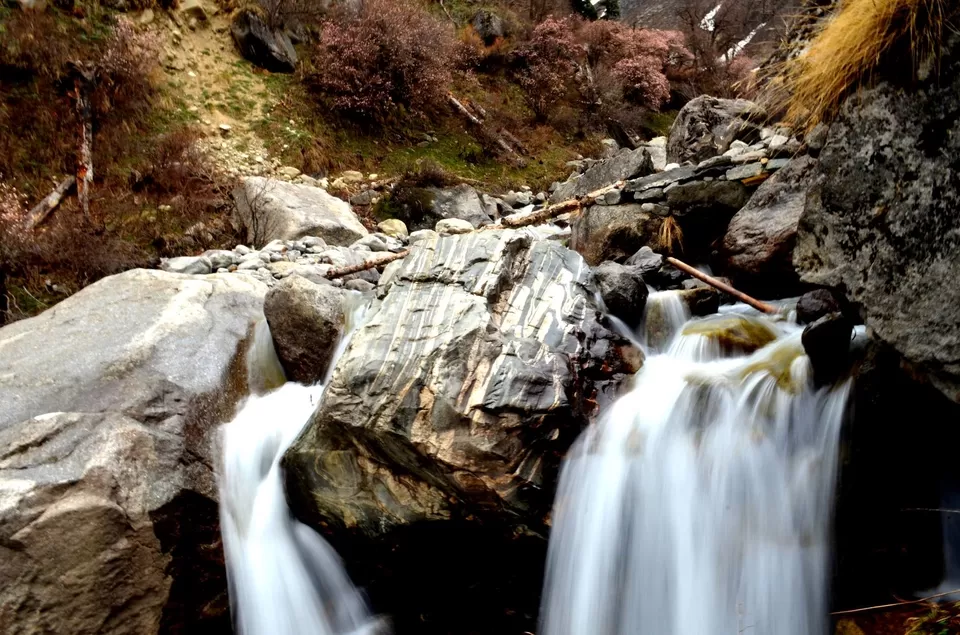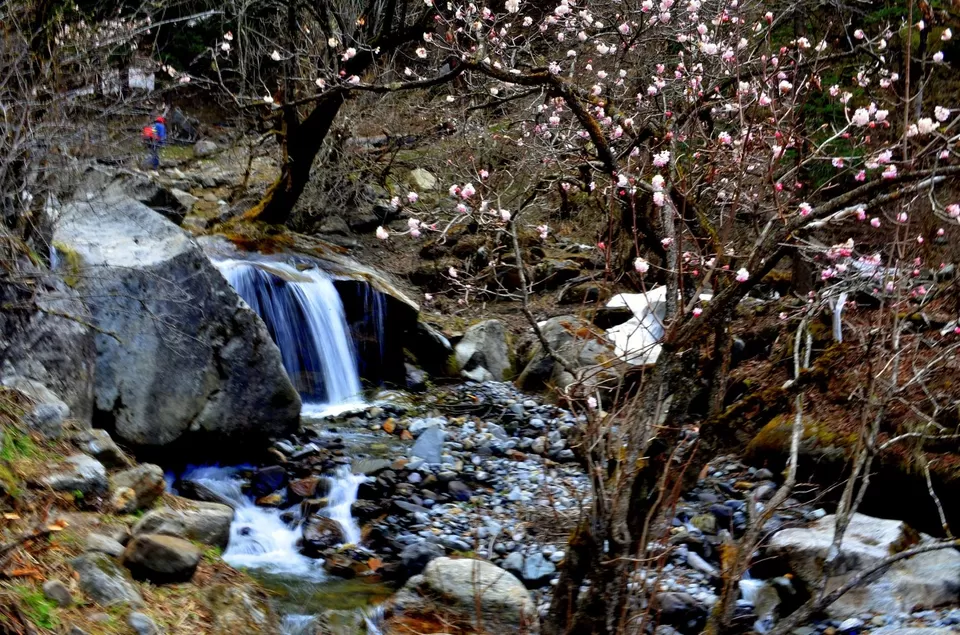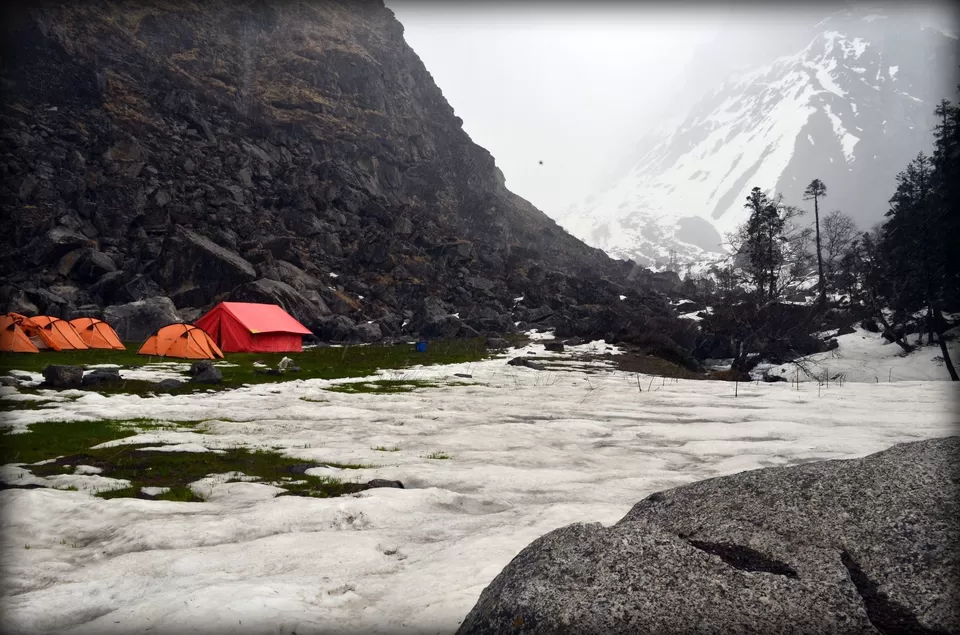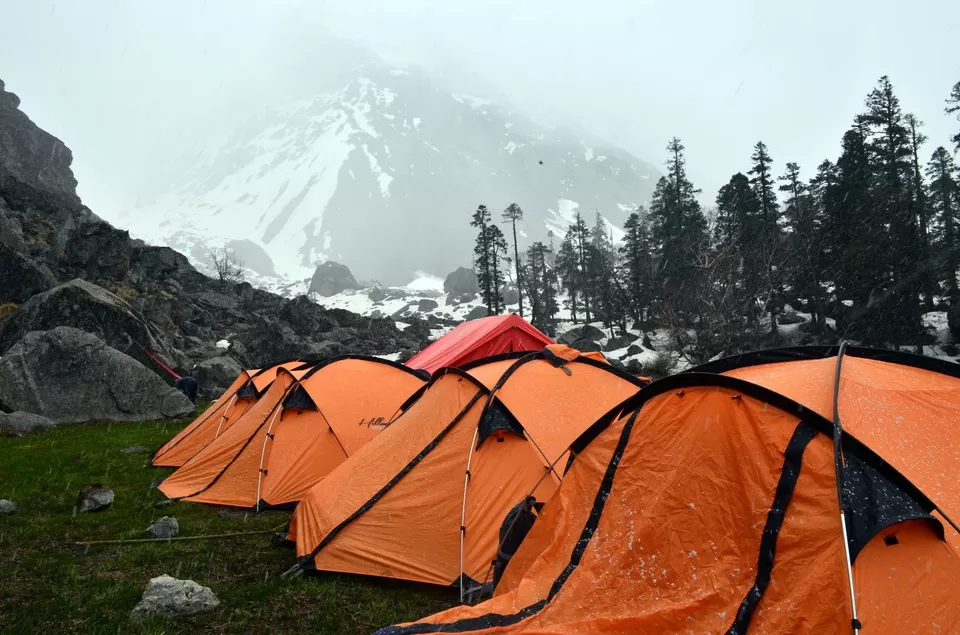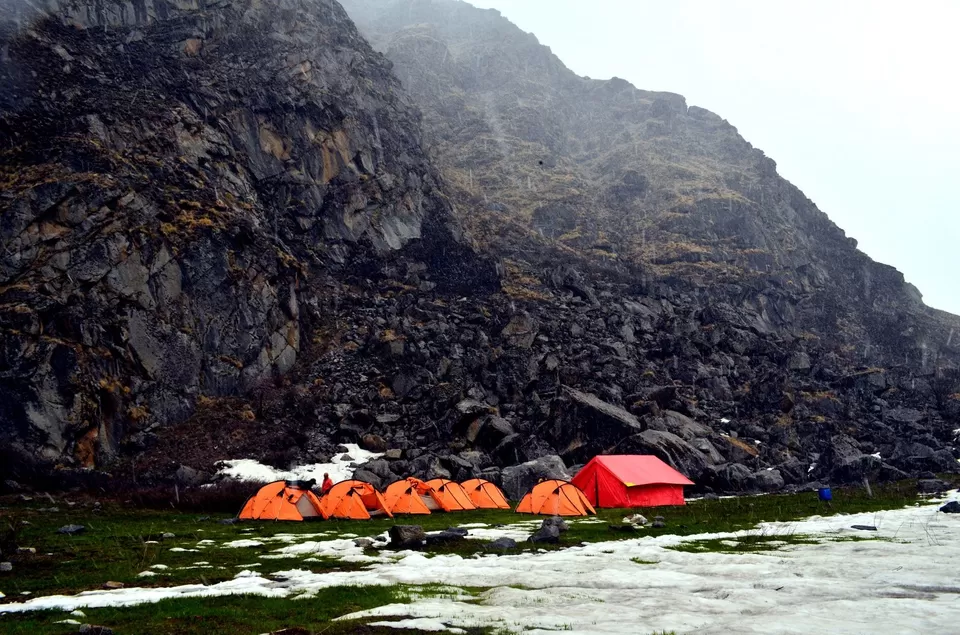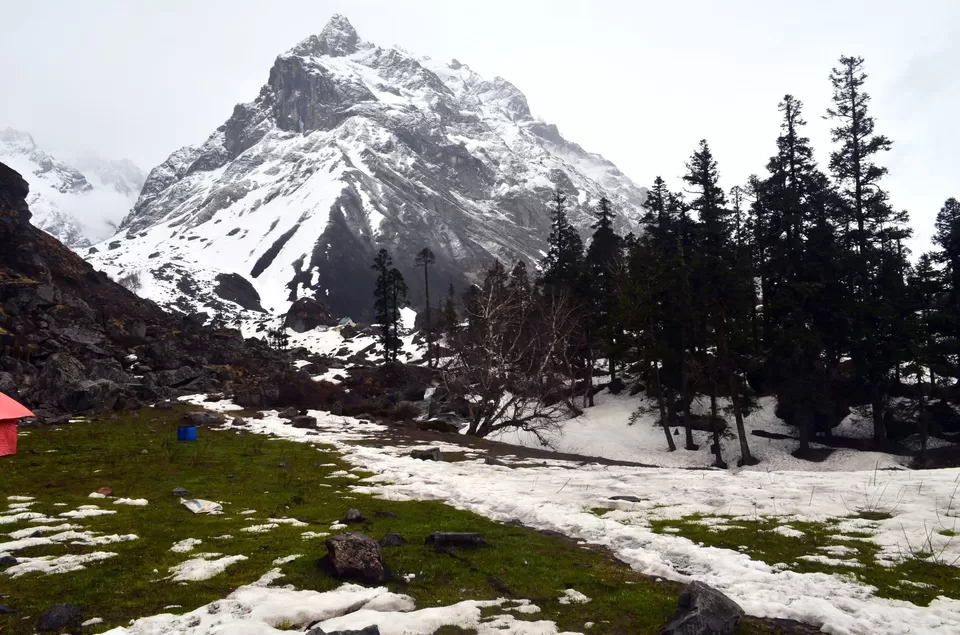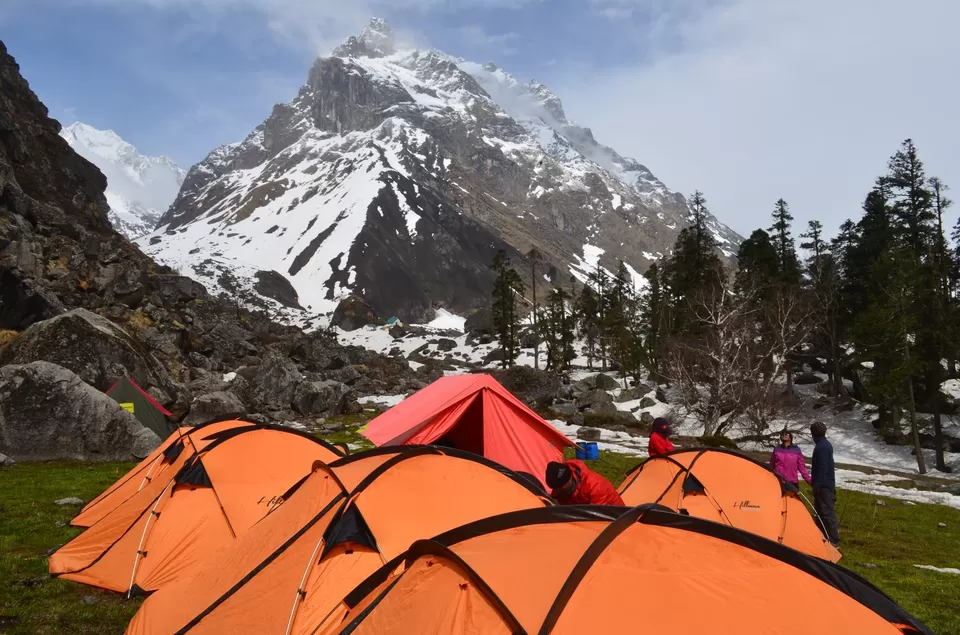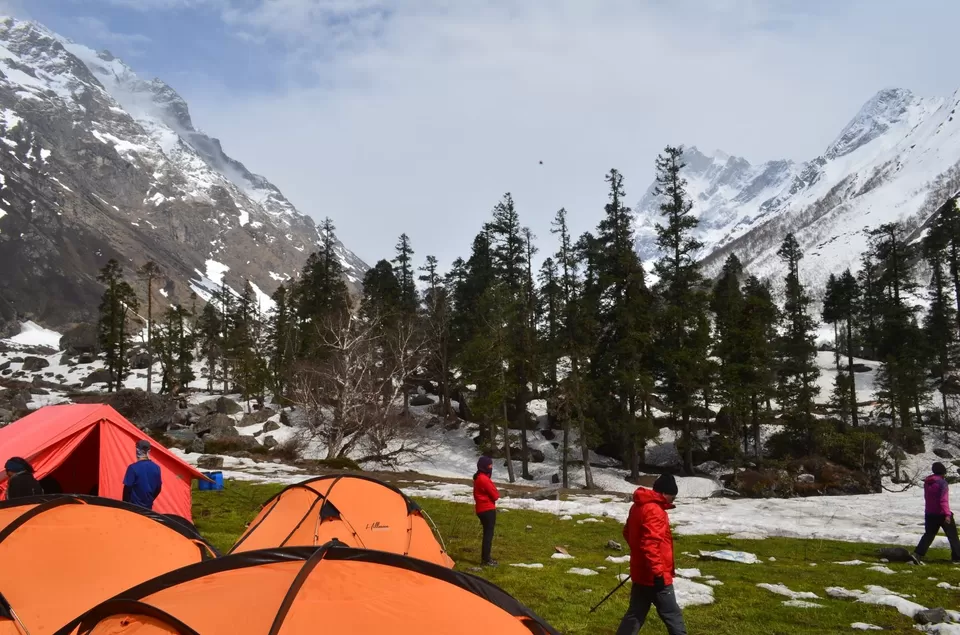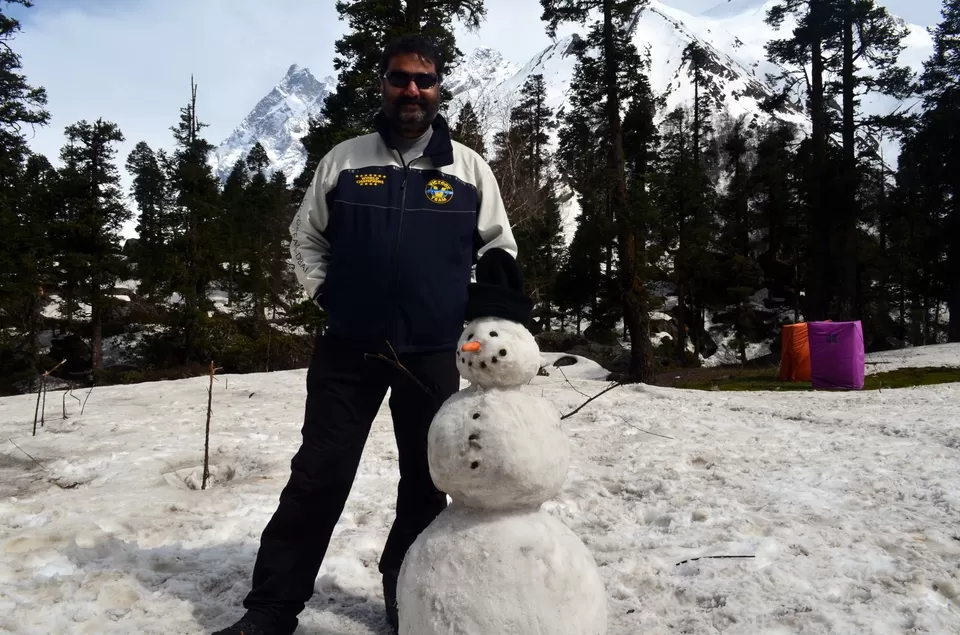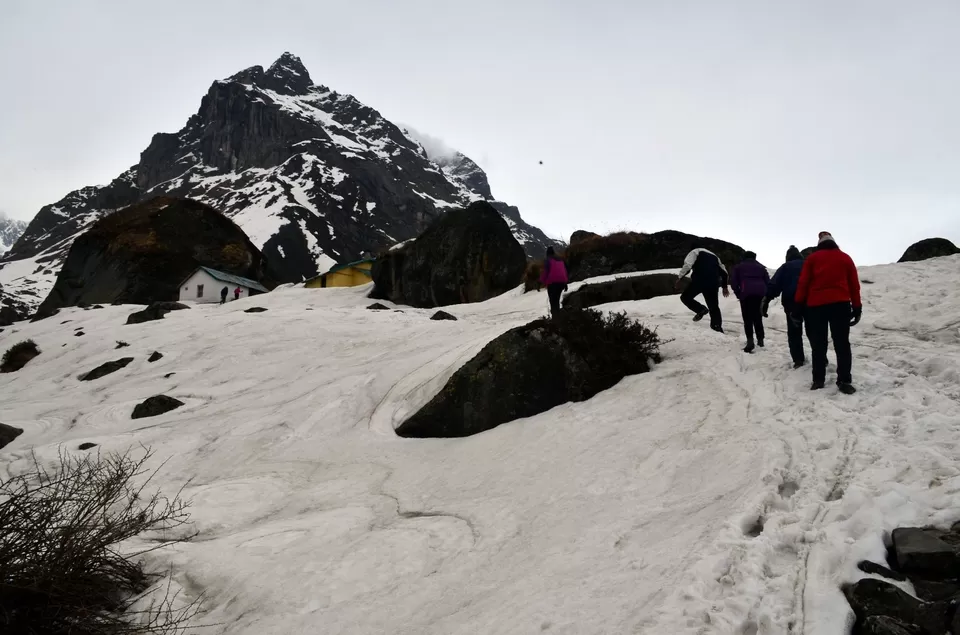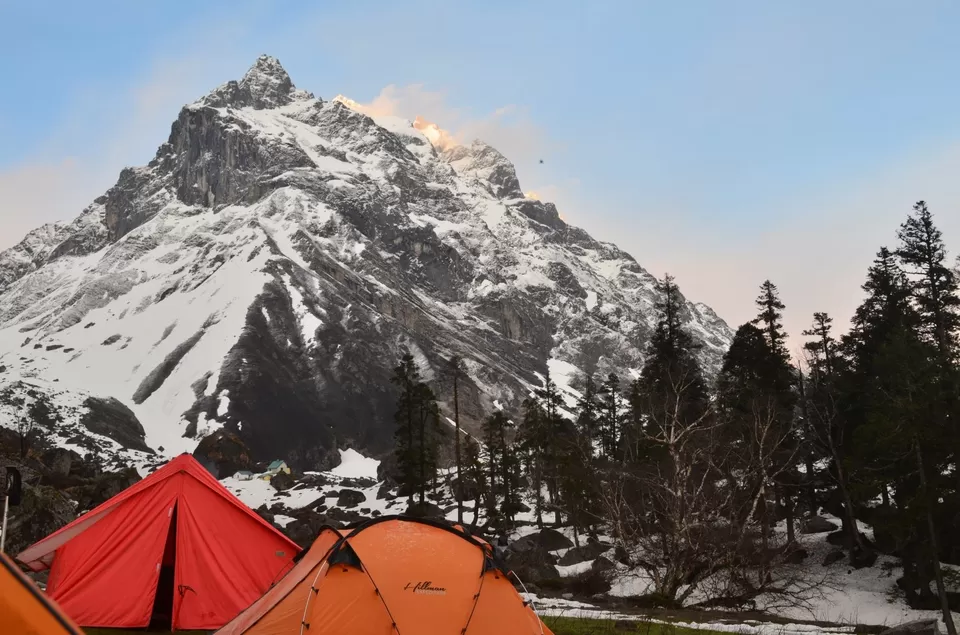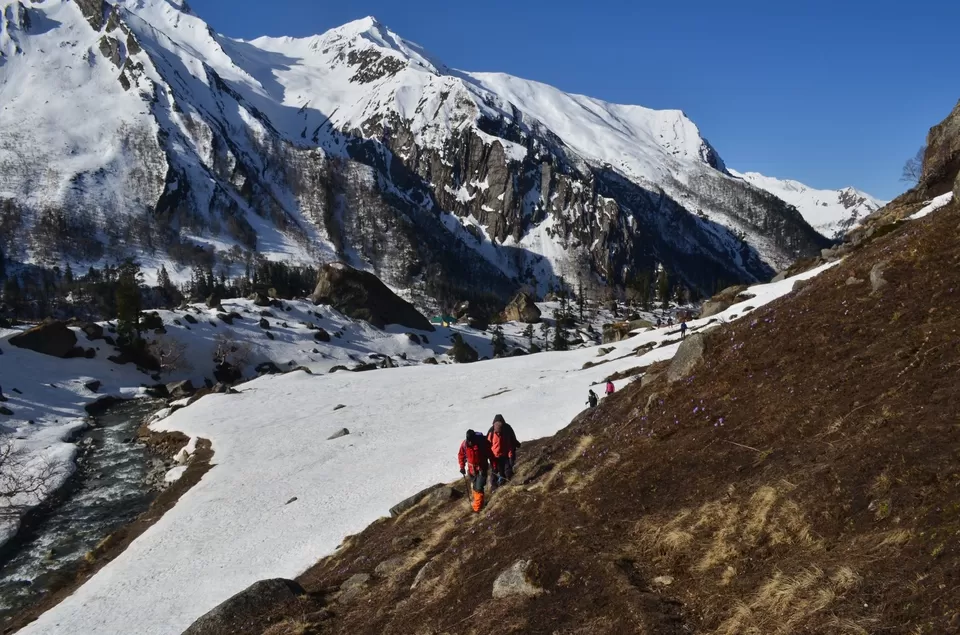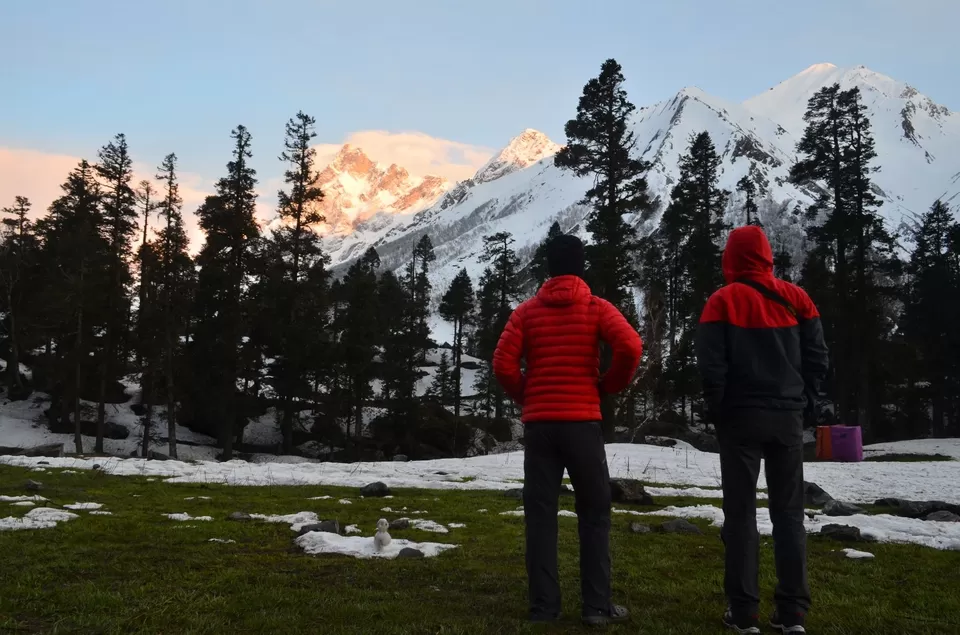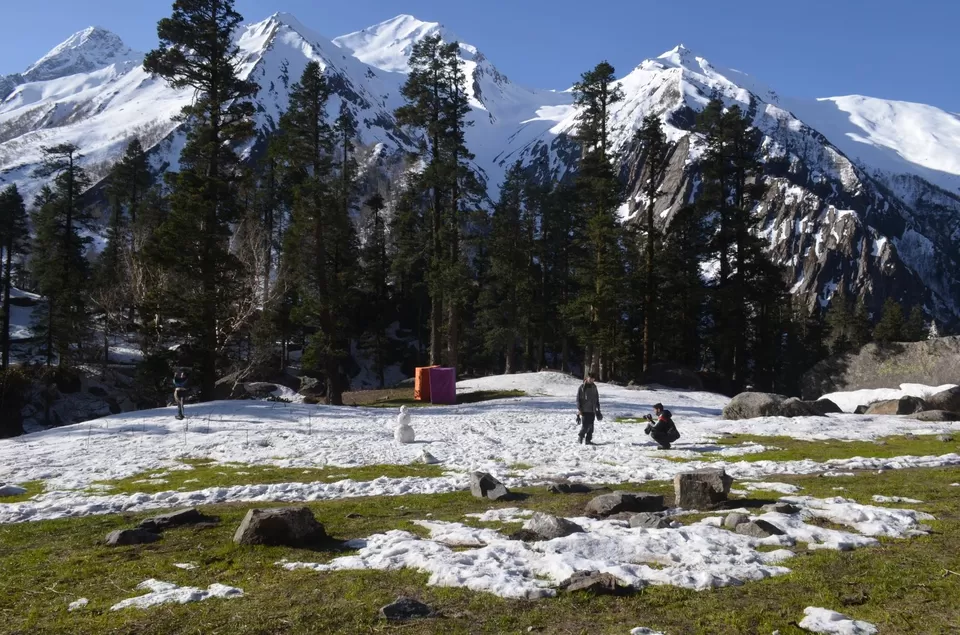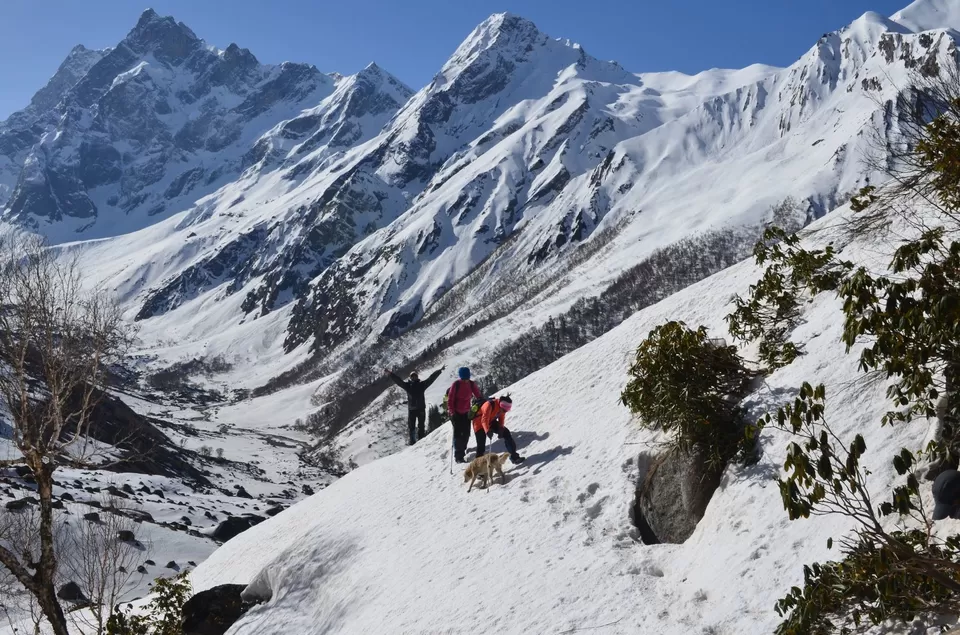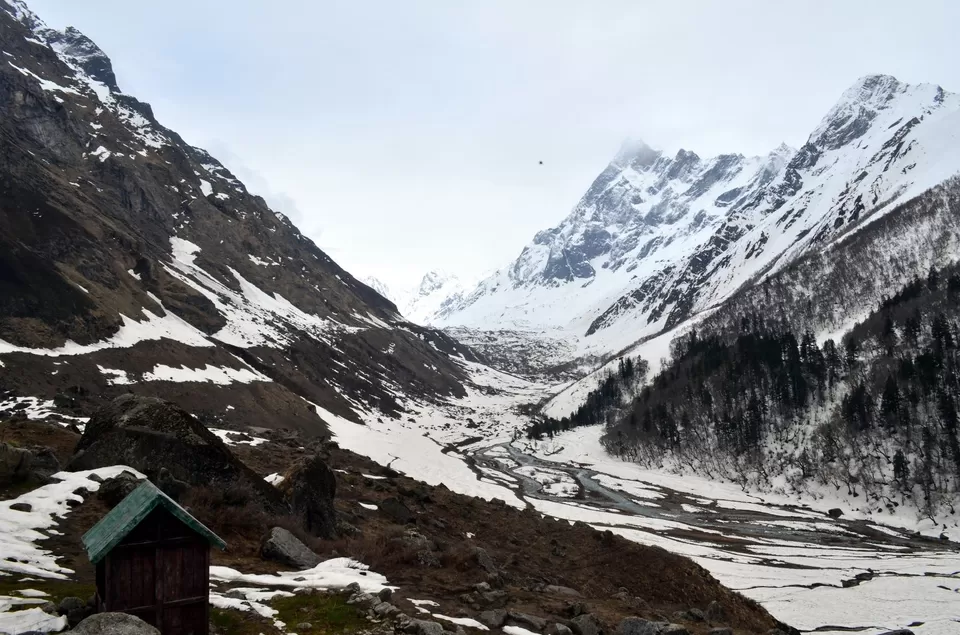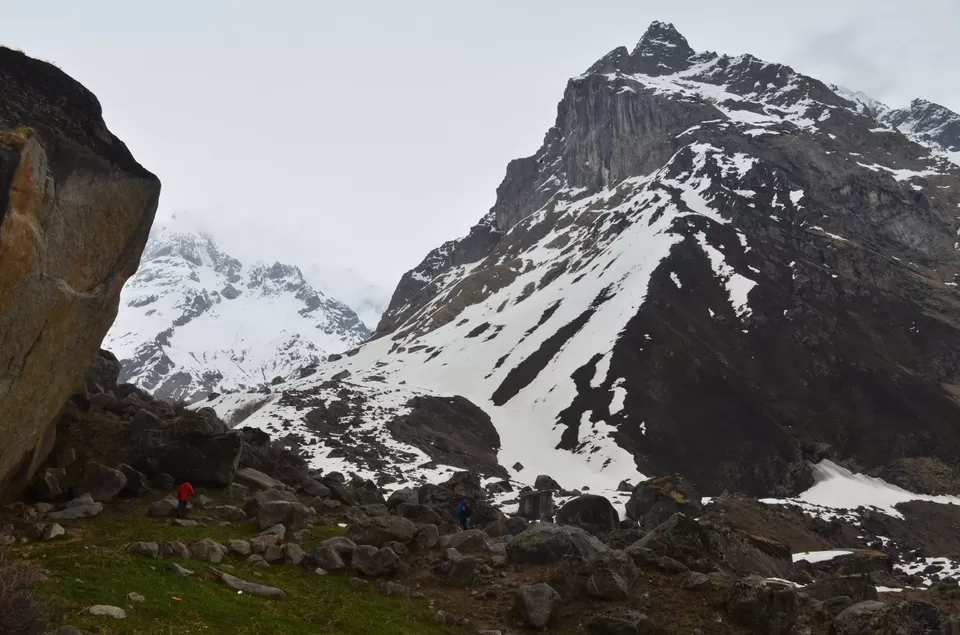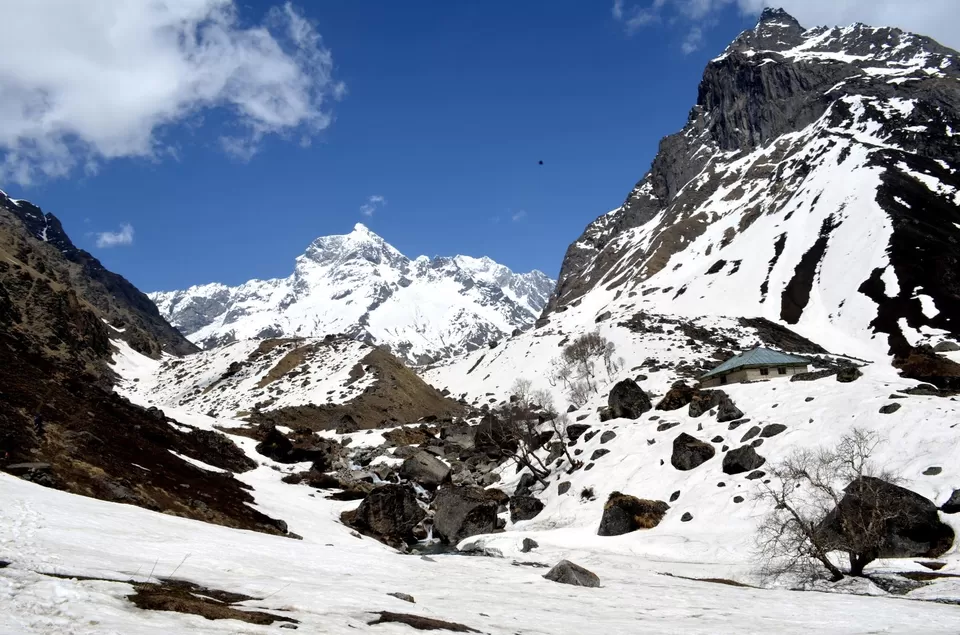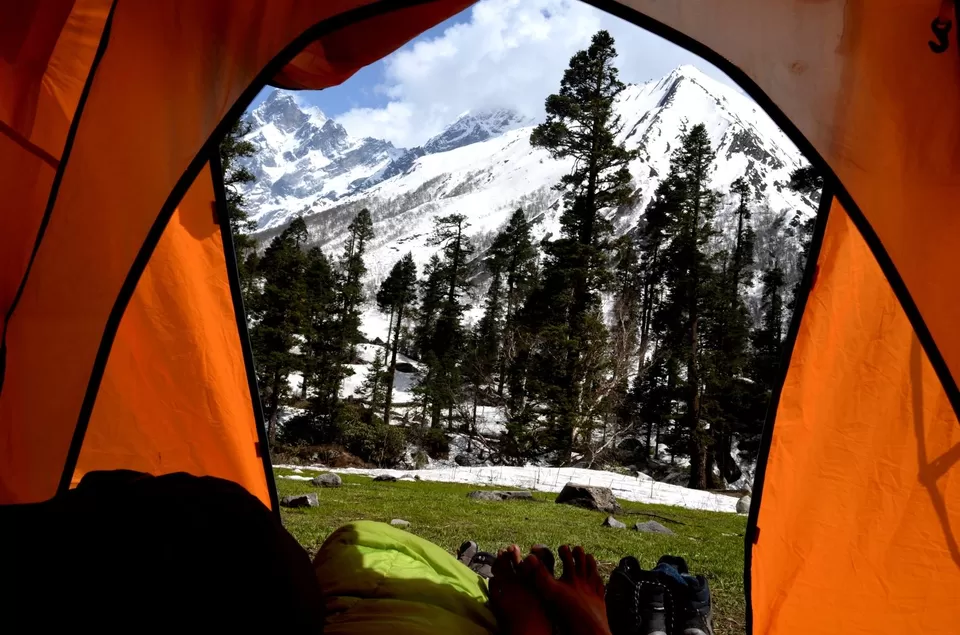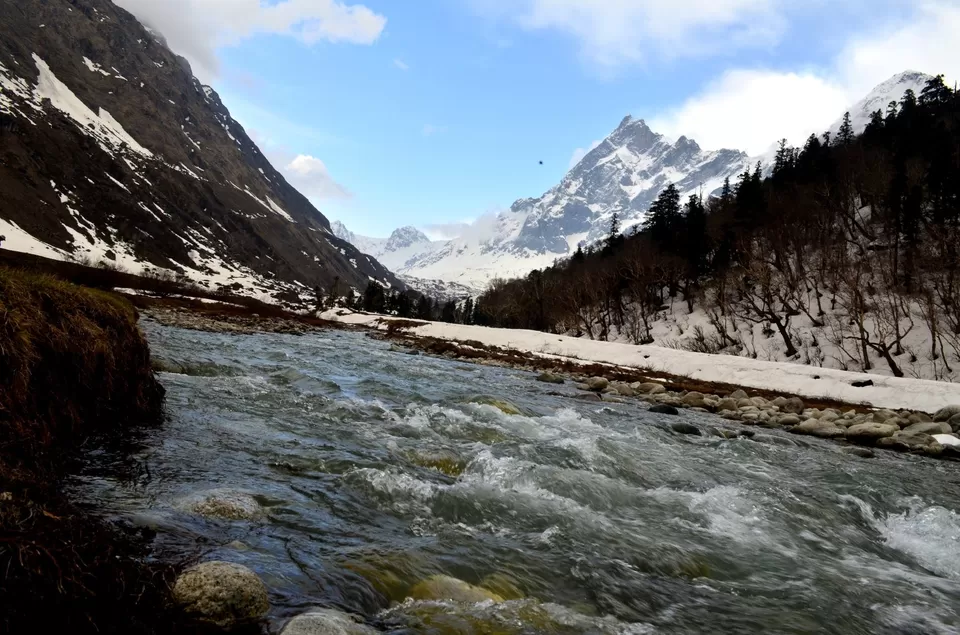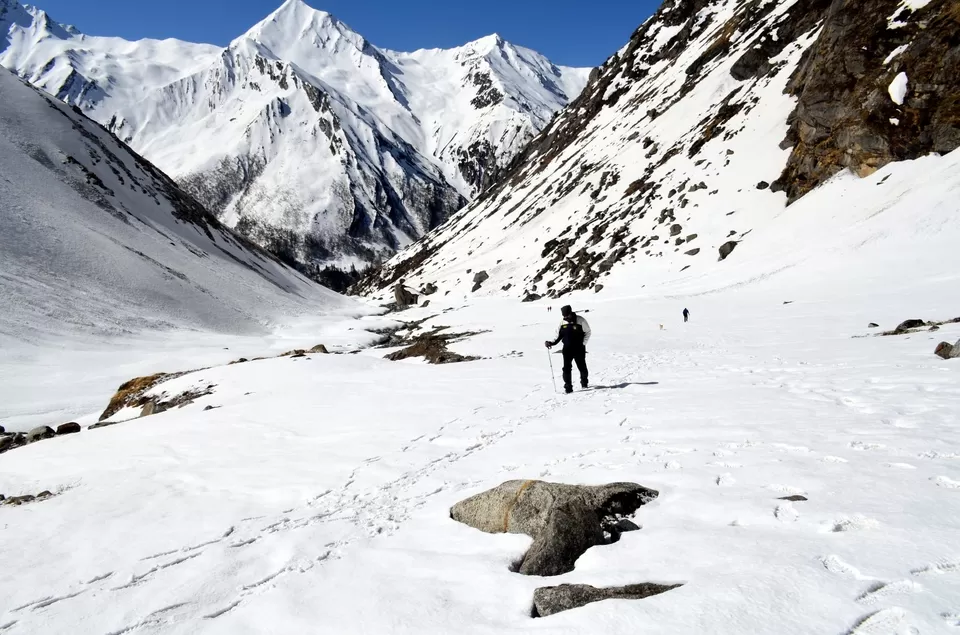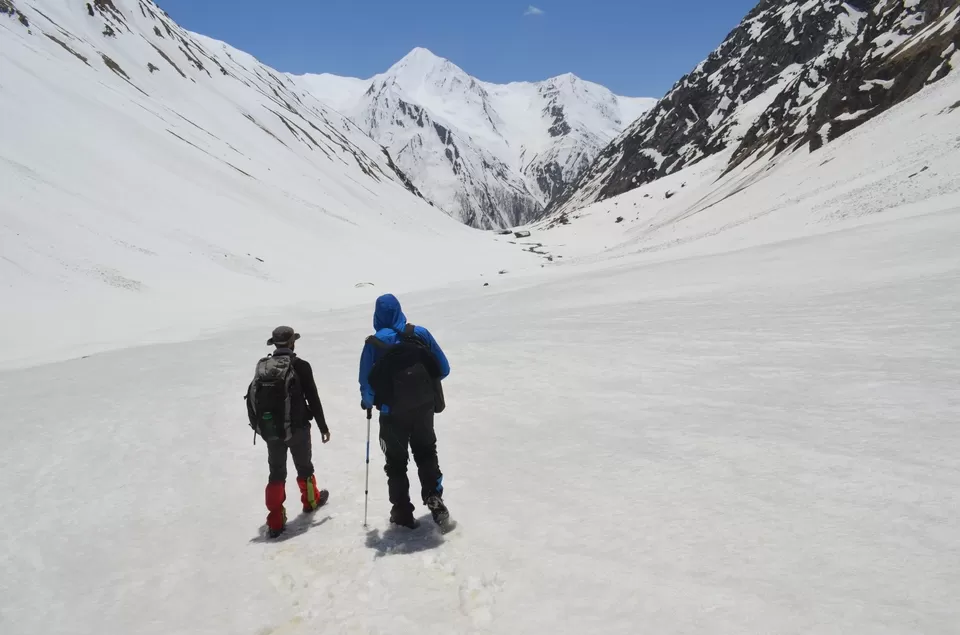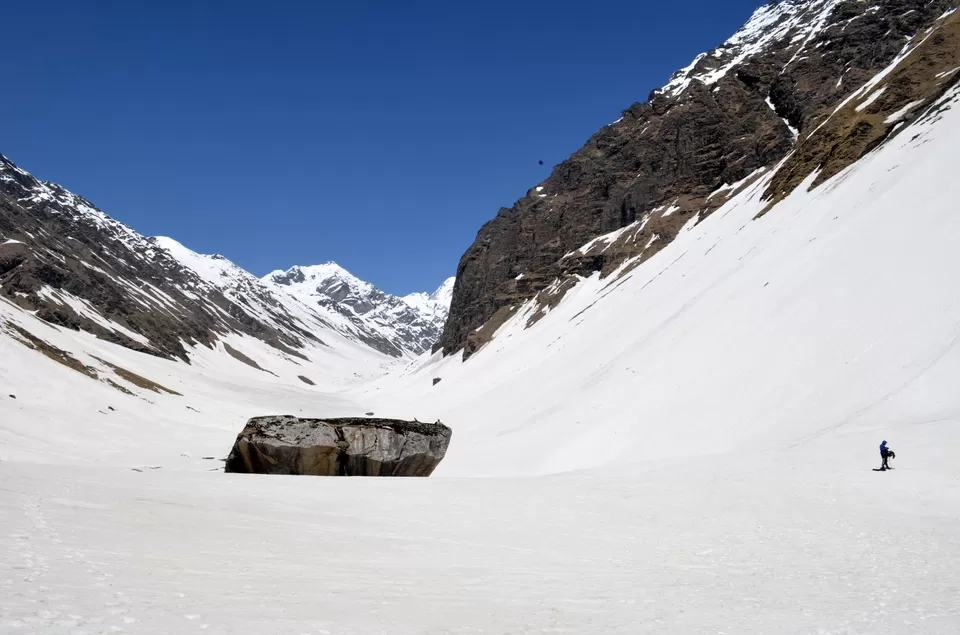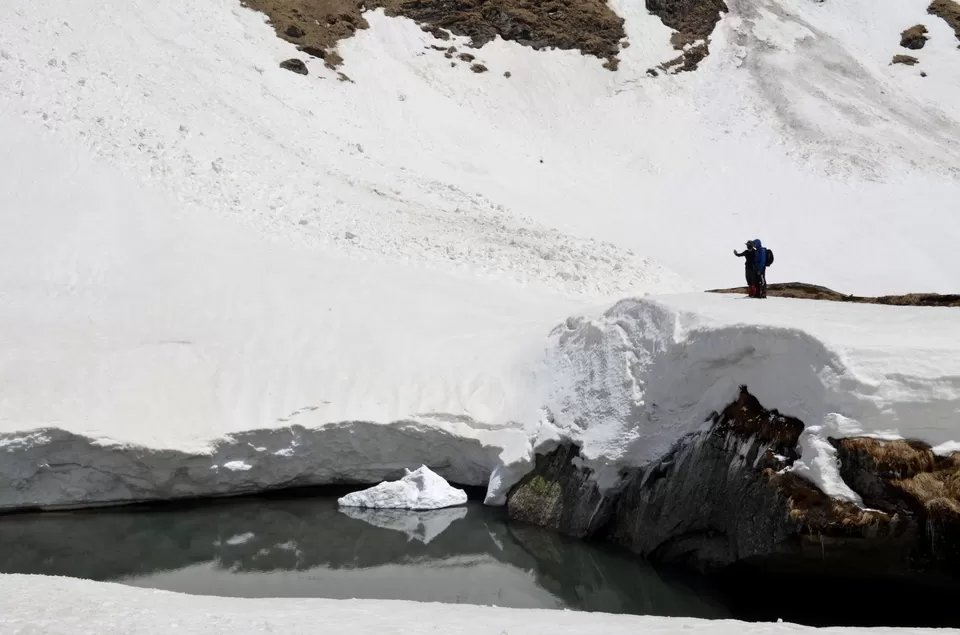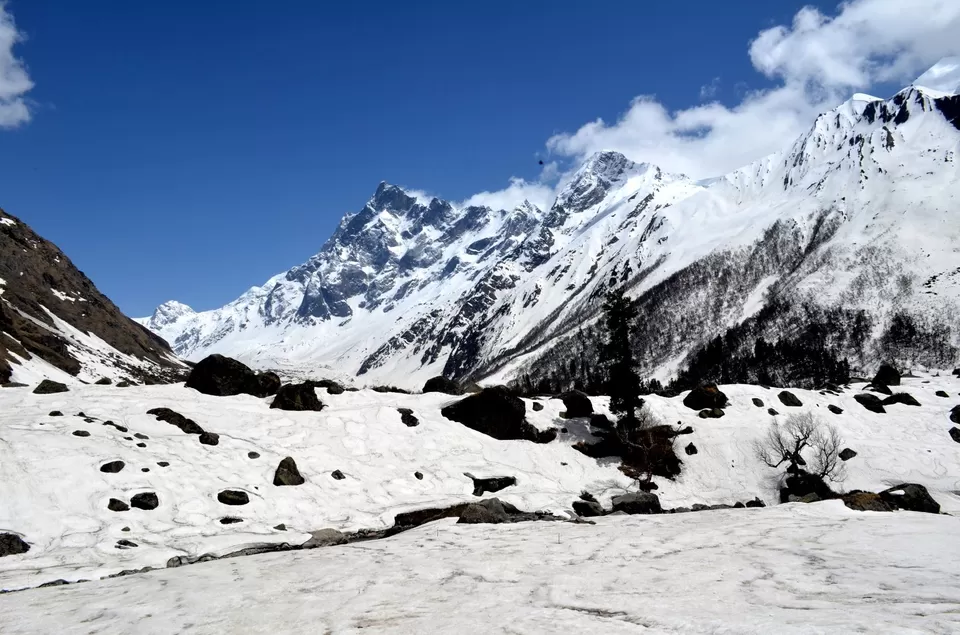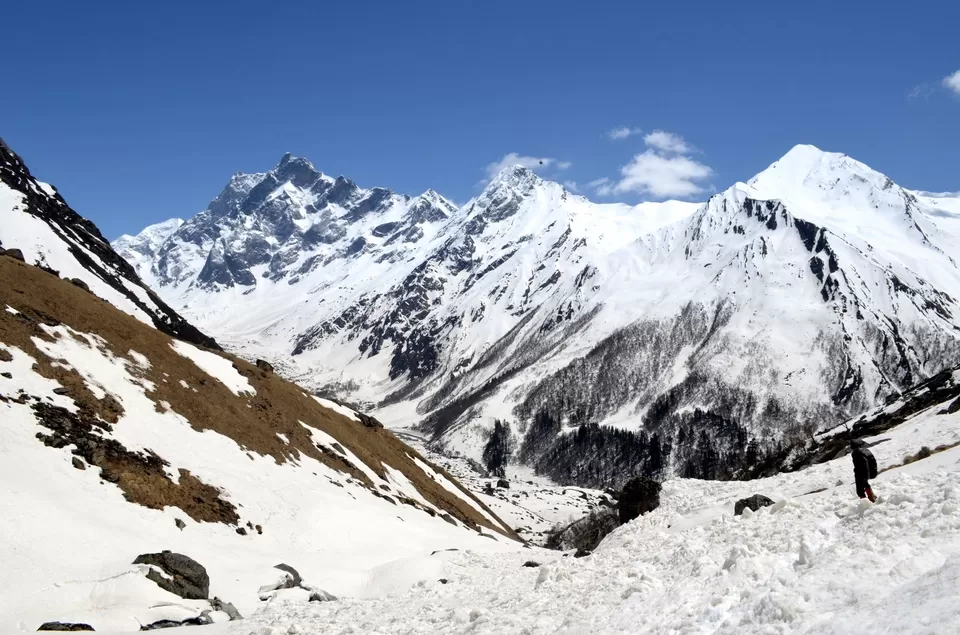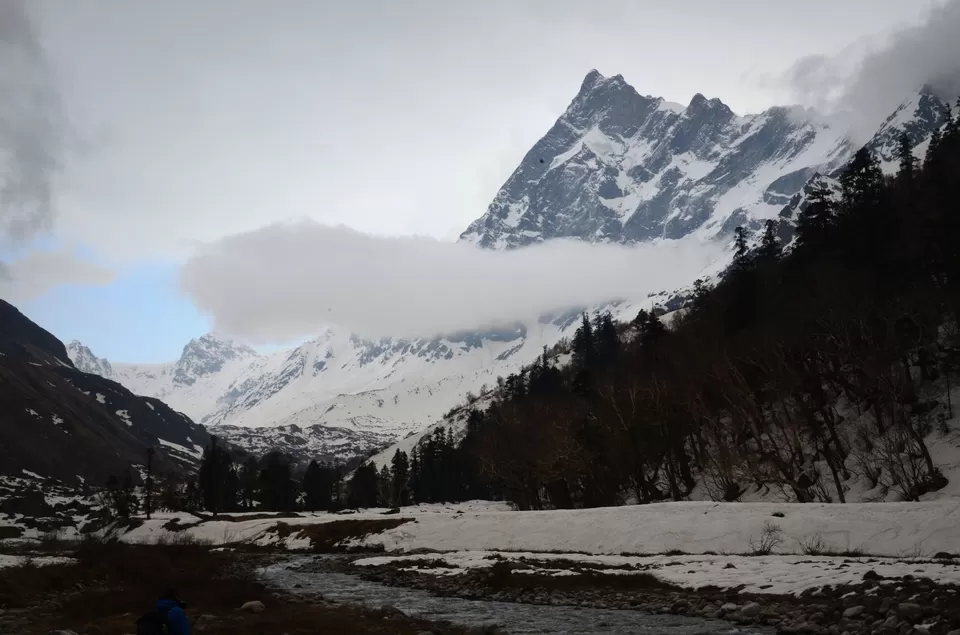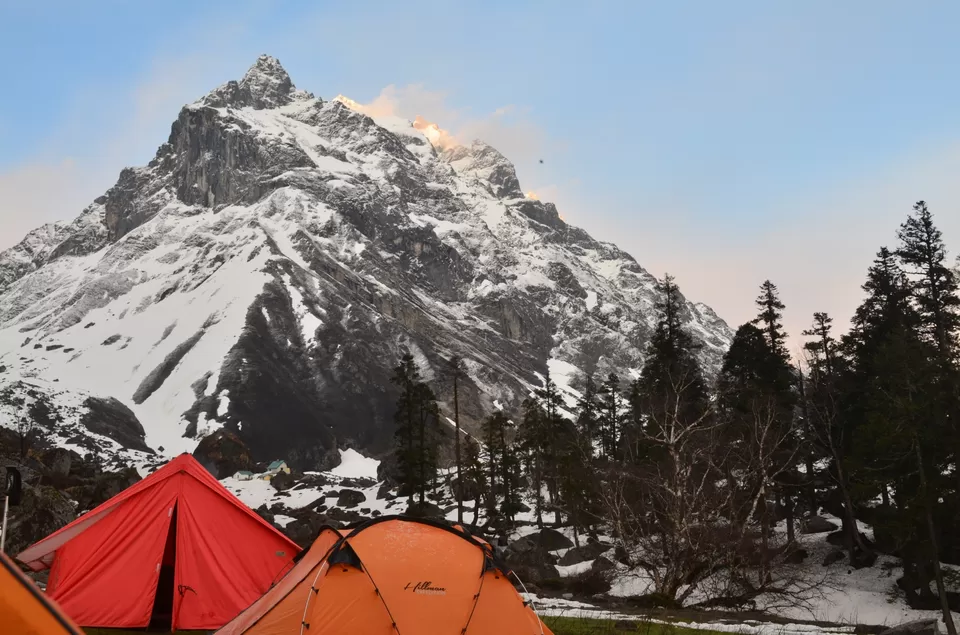 "Travelling – it leaves you speechless, then turns you into a storyteller." – Ibn Battuta
I had been planning for a trek in the Himalayas for quite a long time. But the idea was far from reality due to scarcity of time and resources. One single opportunity.. i.e. what I was looking for. And I got it this April finally. I registered for the Har Ki Dun(HKD) trek with Indiahikes team at the eleventh hour and managed to turn it into reality within the stipulated time. The rest is pure bliss. It was a trek of a lifetime.
Har ki dun peak is one of the most beautiful valleys in the western Himalayas ans is accessible through Govind National Park. Sankri is its base camp. HKD site is at an altitude of 11,700 feet. The route has all the flavours that a nature lover would like to experience.
Bhubaneswar to Dehradun:The journey started on 24th April from Bhubaneswar, Odisha. Luckily, I managed to book a cheap flight ticket to Delhi just before two days. The flight was in the evening.Spicejet- Flight No- G8162Departure: 07:05 PMArrival: 09:15 PMFrom Delhi, I had booked NANDA DEVI Express which had the best suitable timing for me at that moment. Because the pick-up was scheduled at 06:30 AM from Dehradun Railway Station.Train No- 12205Departure- (NDLS)- 11:50 PMArrival- (DDN)- 05:40 AMDehradun to Sankri:The train reached Dehradun station right on time. I could feel the chill right from the moment I got off the train. The first thing that I did is I dialed the phone no of Pravin who was assigned to pick up from Railway station. He was right in front of the railway station. There were also another group of trekkers from same Indiahikes who were going for Kedarkantha(KK) Trek. The base point for both HKD and KK was Sankri. As I had registered a bit late, I had little knowledge of my group members. There were six vehicles from Indiahikes. I got into one and got settled for a long but wonderful journey ahead. Dehradun to Sankri is a journey of 10-11 hours. The route is a blend of splendid scenic beauty, chilled waterstream, fresh greenery and a bumpy ride. The journey started around 7:30 AM. The initial part was a ride through the Queen of Hills, Mussoorie. The view was magnificent.
A Snap during the journey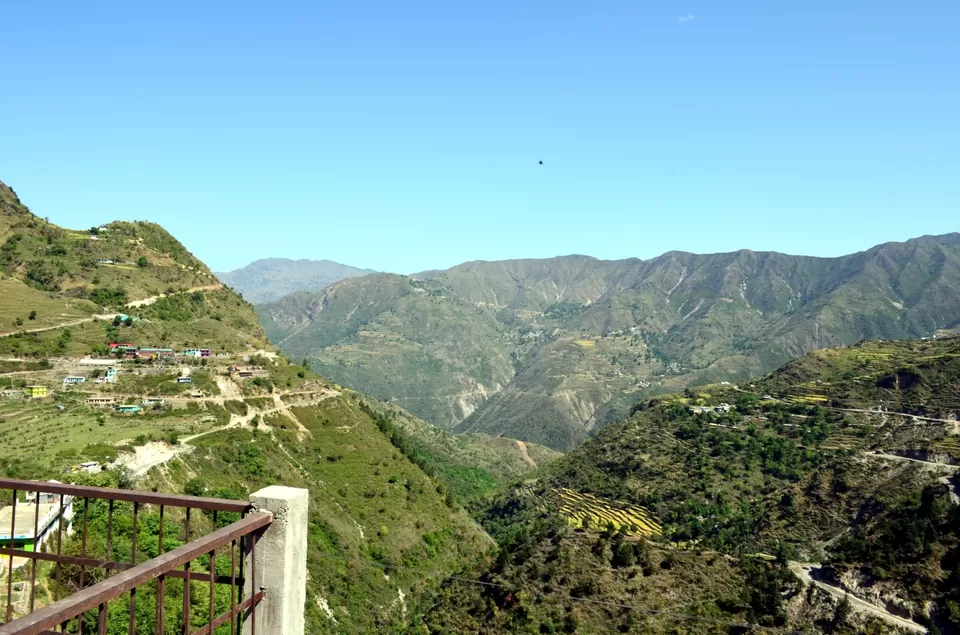 One thing I noticed is that most of the buildings had car parking area at the top of the building i.e the total reverse of usual case. This was because the houses were on the down side of the hill. The rest of the route seemed to revolve around river Yamuna.We stopped near Kempty waterfall for breakfast at around 9:15 AM and then the journey continued.The higher you go, the cooler you feel. The breeze was getting cooler and cooler. And the picturesque at both side was getting good to better.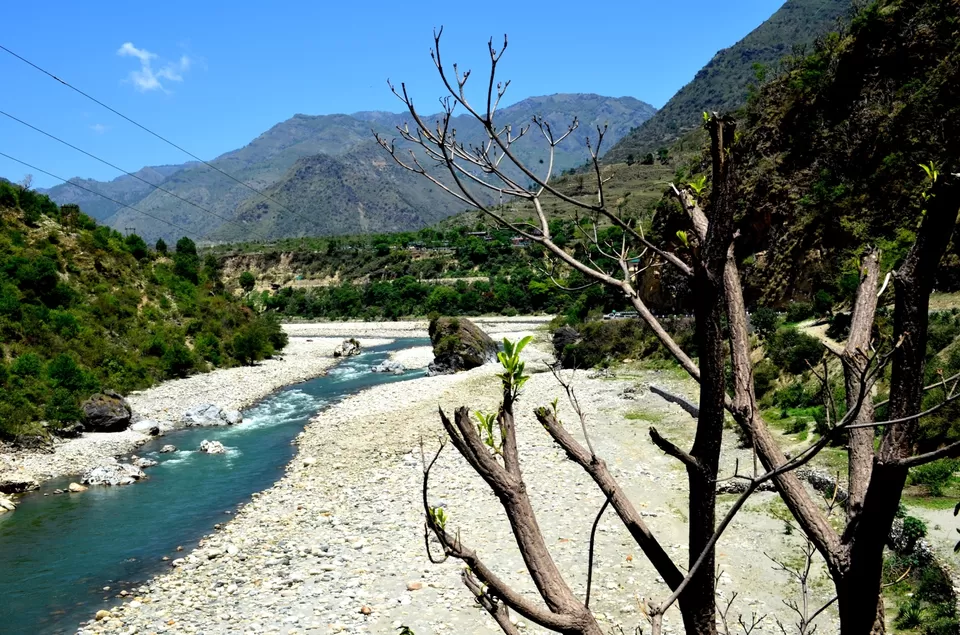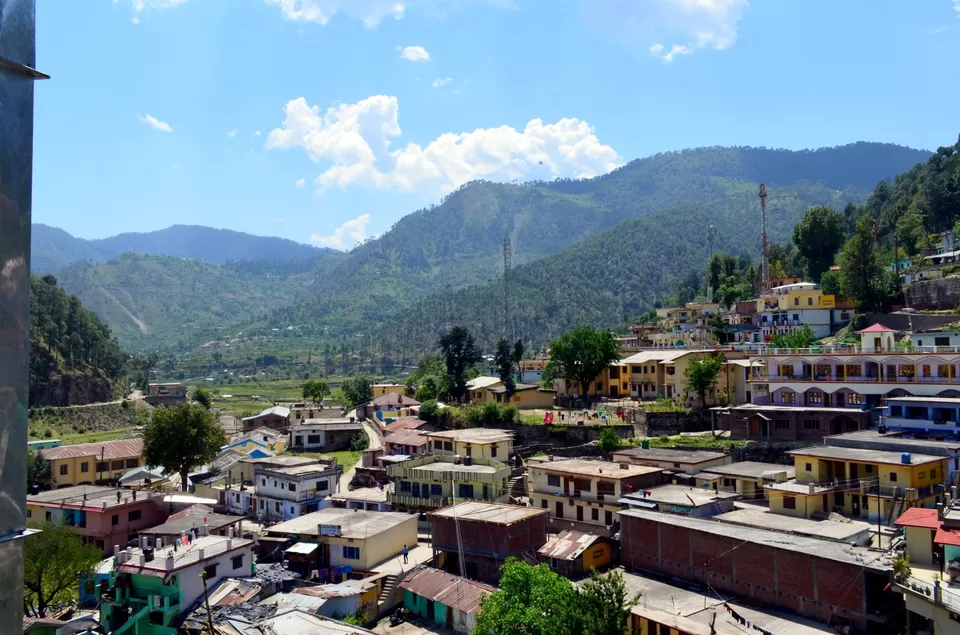 We stopped at Purola for Lunch at around 1:45 PM. One could feel the calmness and freshness around the city. There was absolute Z.E.R.O hustle and bustle of the city.It took three more hours to reach Sankri. On the way, one could see a glimpse of HKD and KK peak.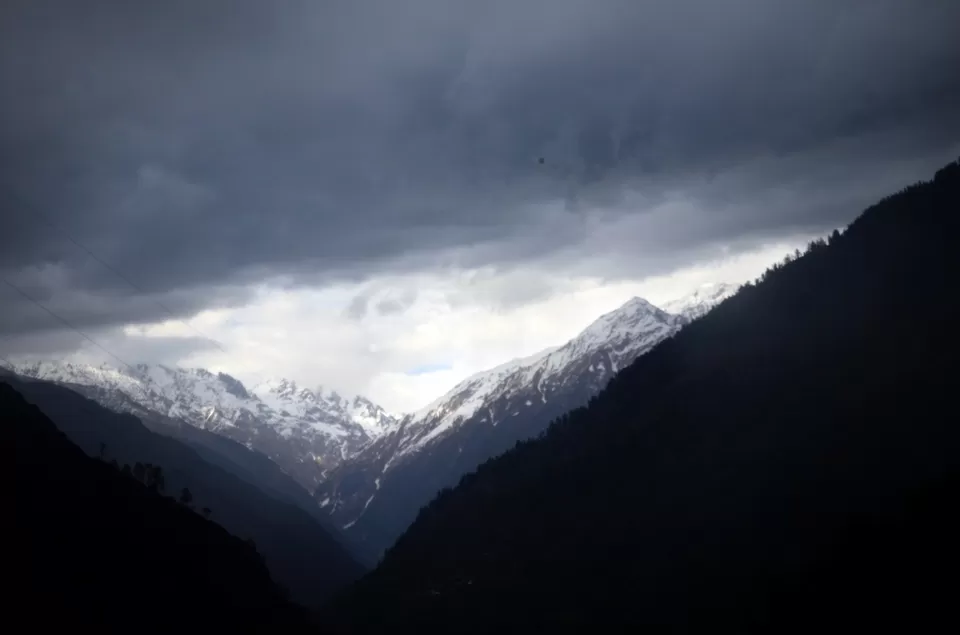 It also started to drizzle just before the check-gate of HKD. So by the time we reached Sankri, the sun was about to set. The climate was totally chilled and the weather was totally cool. Hot n sweet tea was the call of the hour.Document verification was carried on by the Indiahikes people. They checked the medical fitness certificate and photo-Id proof. After that, hot soup and papad were served. Then there was an introductory session. There were total 13 members in our HKD group: A Nature-Lover Daring Menon Family(Ashok, Anupama, Angad, Anandi, Jovina), A Four-group of Adventurous girls(Jyothi, Sunayana, Sanjana, Blossom), One Ex-Army Person(Devesh), One Media Person(Sandeep) and one independent soul(Anirban) and ofcourse me. Only 2 or 3 persons were the first time trekkers. I was obviously in that list. Our group leaders were Dushyant, Shravan and Prakash from Indiahikes team. All three of them are awesome persons. It just seemed like those are the best guides one could get. Dushyant gave some useful tips to the team on trekking etiquettes and rules and a brief detail on the trek. Then I charged my batteries as this was the last point to have electricity. We all had dinner and went for a sound sleep.Next day timing was 6-7-8 i.e 6 AM- wake Up call , 7 AM- breakfast & 8 AM- Start journey. I woke up right on time and got freshened up. The water was freezing cold, but still I managed to get along with it. Everybody gathered at the roof top of the hotel for morning tea. There Saranveer(The trek-leader of KK team) showed us how to pack the trekking bag with proper optimization of space. He showed how to uniformly balance the weight of the bag at both side to do away with the shoulder-pain. And a brief on what to take and what not to take. We packed our backpack accordingly, had breakfast and took packed lunch for the journey ahead.Sankri to Puani Garaat via Taluka:From Sankri, We drove to Taluka which is a 12km journey by Bolero. The route is extremely scenic, but rough. The bolero passed through a few waterstreams, a many up-and-downs and a real treacherous path.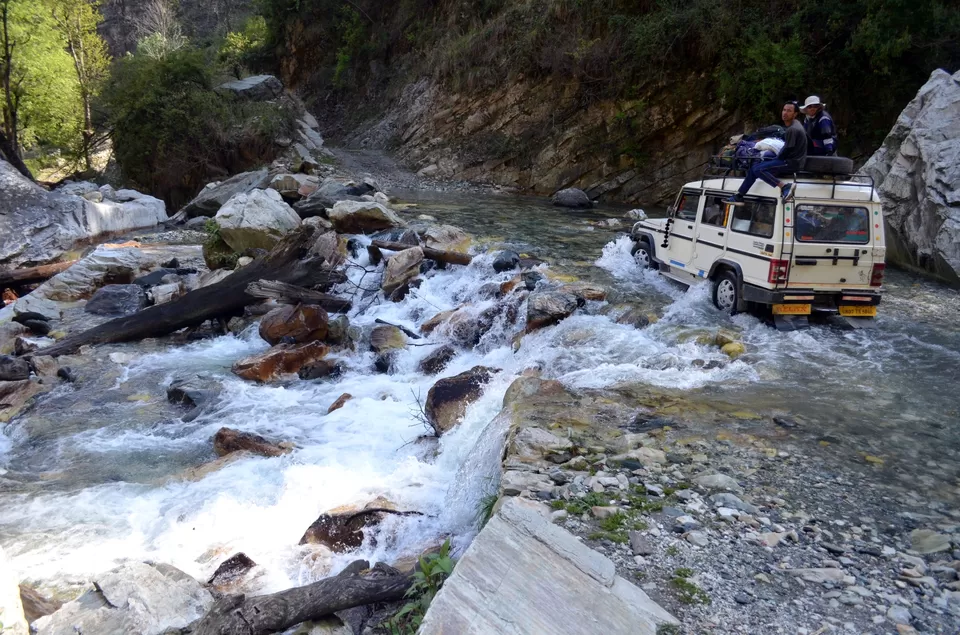 From Taluka, the real trek began. The major part of the route revolved around the Supin river. I blissed out throughout the journey. Below there was a layer of wide spread soft green grass; up above there was clean n clear blue sky; to the left the continuous babbling buzz of Supin river and to the right a stretch of mountains.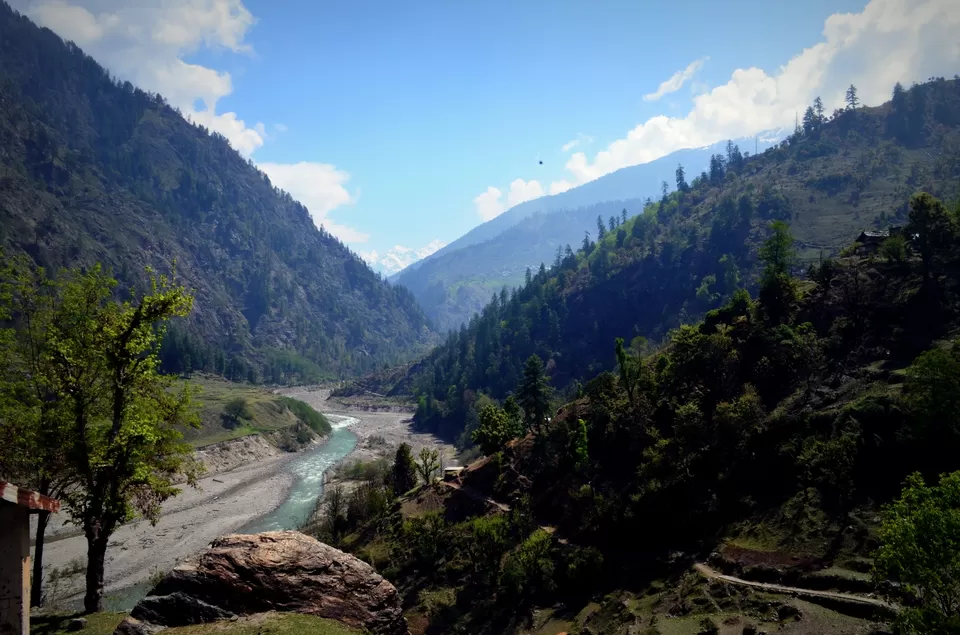 On the way, we came across Gangad Village. The picturesque scenic route made me spellbound. There was hardly any sign of fatigue though I was carrying a 12 KG backpack. We stopped by a dhaba, had our packed lunch, rest for a while and moved on. After walking around 13km, I saw a glimpse of the camp sight. That was the best feeling in the world. It is like you walk , walk and walk……… think of giving up in between….. but still you move on……and then you see your destination. Just the sight of the camp site charged me up. I reached the site after a 5-mins of walk. I was the third person to reach. Sandeep and Devesh have already reached there. This place was Puani garaat and our camping site for the night. It was a perfect camping site. The supin river flowing by the side of the camp, skytouching mountaions at both sides and the glimpse of HKD peak at the front.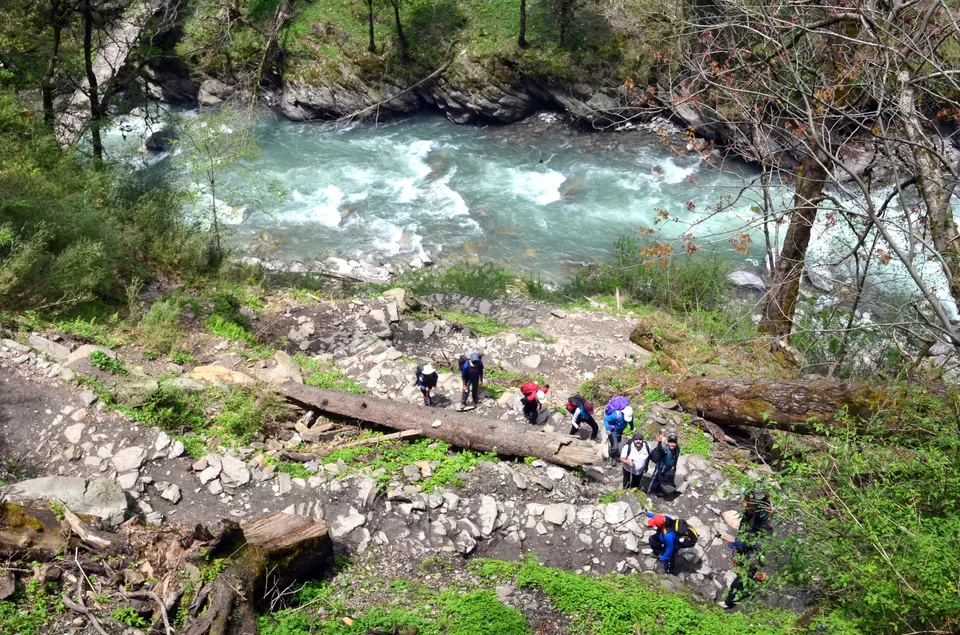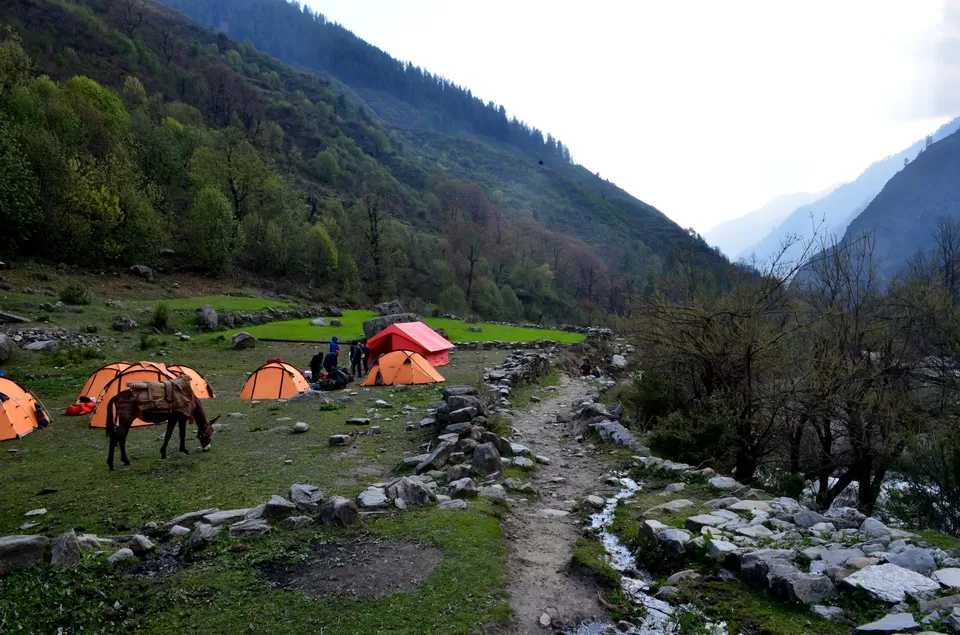 Camp Site- Puani Garaat
I chose a camp and settled down with Sandeep and Anirban. After a while everybody reached the site. We were served refreshing tea and hot soup. Then Dushyant checked everybody's oxygen level and pulse rate. We explored the nearby areas in the evening. The water of the nearby river was super-cold. I was thinking of having a bath, but the chill of the water changed my mind.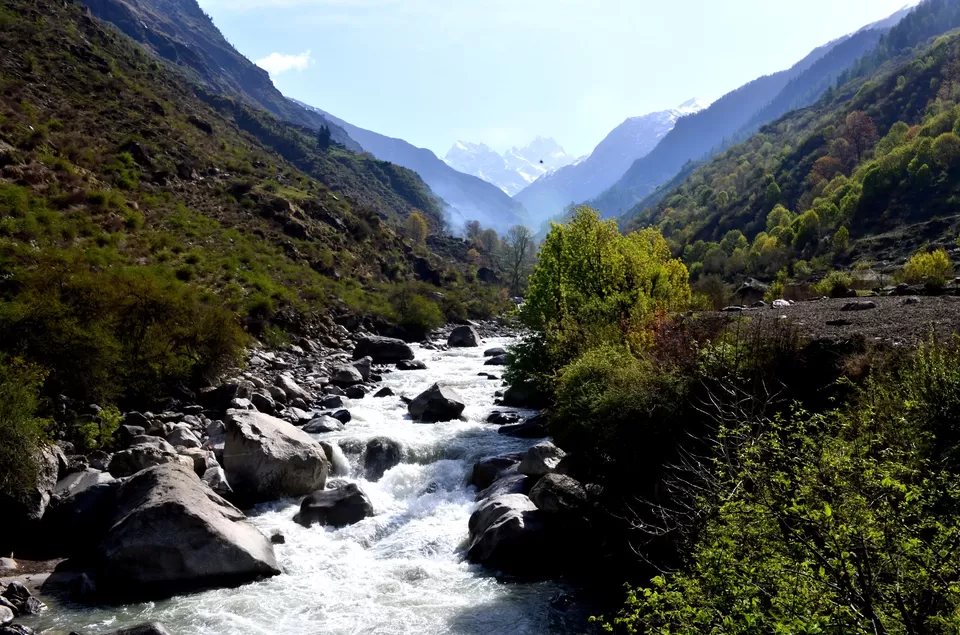 Then Dushyant showed us some relieving exercise and briefed us on the next day plan. He also showed us how to pack/unpack sleeping bag. By 7PM, dinner was ready. Rice, Dal, Chapati, Sabzi, salad and pickle were in the menu. In dessert, there was mouth-watering sweet seviyan. And at last a glass of milk-bournvita before going to sleep. I was so tired that I was asleep with a blink of an eye.Puani Garaat to Kalkatiyadhar:Next day timing was 6-7-7:30. Dushyant showed us how to pack the tents. The breakfast was awesome: Paratha with butter/jam/honey , boiled egg and cornflakes with milk. By 7:30 AM, everybody was ready to move on. I put some sunscreen lotion, took my packed lunch, filled up my water bottle and began the journey. After walking for a while, we crossed the river across the bridge. Then there was a little ascend…. Well not that little though :p After ascending, we reached Osla village. The village people were so simple. There wasn't electricity in the village, though on a few roof top one could see small solar panels . All those village boys were keep asking for chocolates, sweets, toffees to each trekkers/outsiders. I had a few chocolates with me. I distributed those among a group of children and took some photos of them.
There was a temple in that village, but there wasn't any deity at that time. There are 22 villages in that area. All of them have one single deity. The deity moves from one village to another village throughout the year and gets worshipped.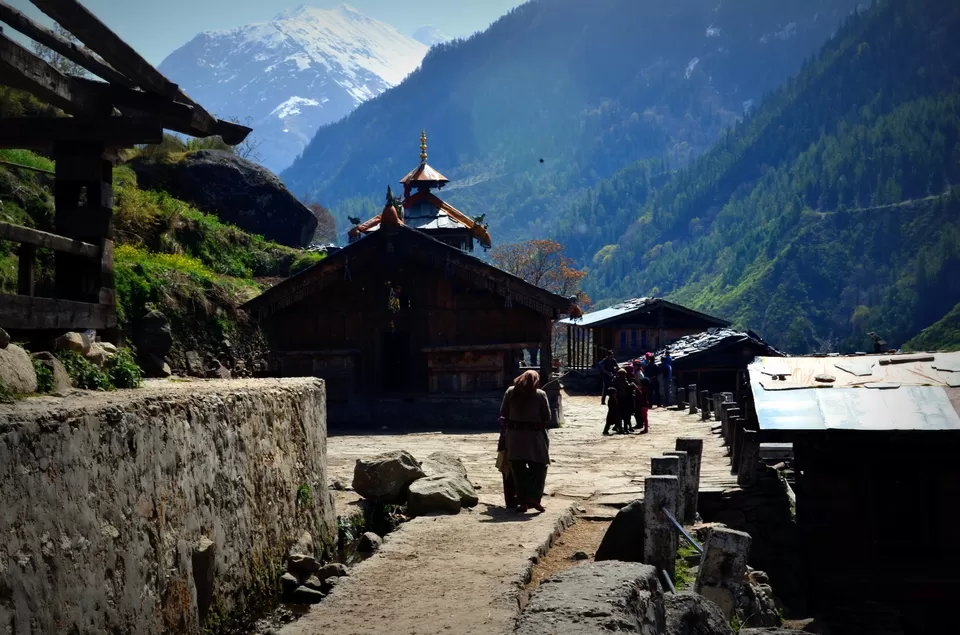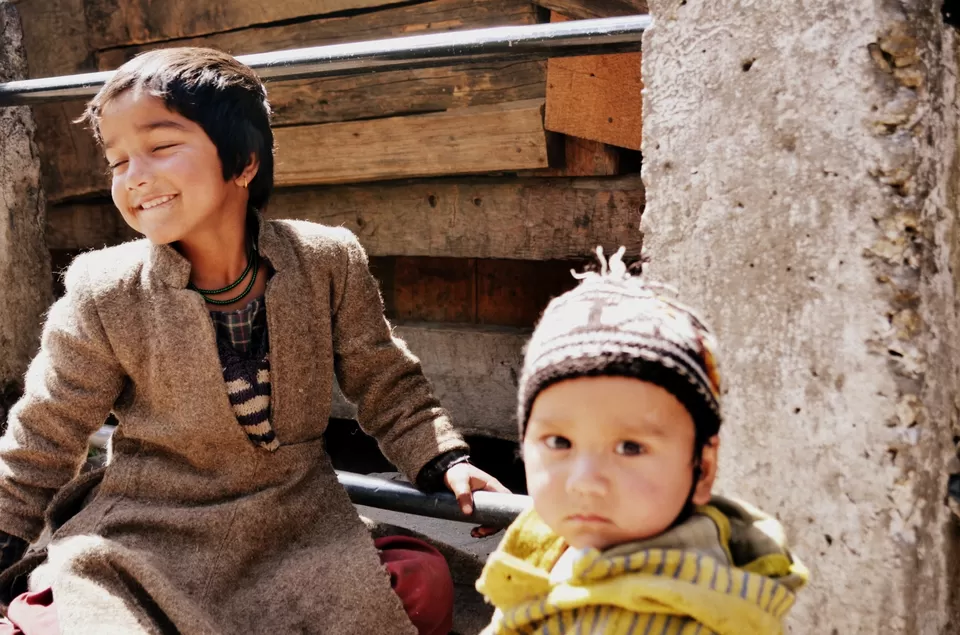 After the village, there was a long stretch of flat grassland.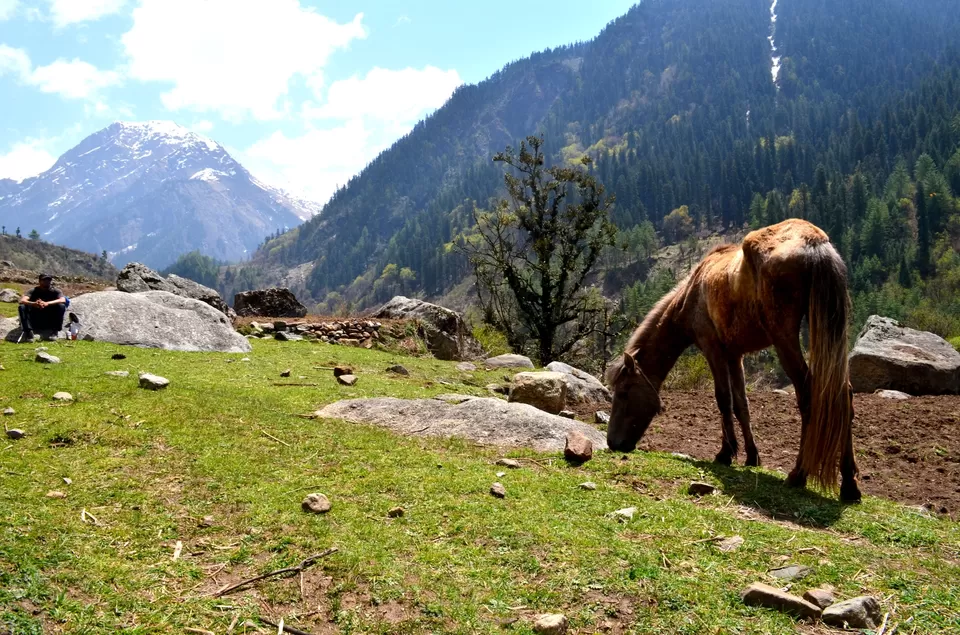 Then we came across a small waterfall. There was a canteen beside that. We stopped by and had our packed lunch. Tea, biscuits and Maggi were also available at the canteen. After a short rest, we marched ahead. It was a stiff ascend. Only after a 20 minutes of ascend we reached the Kalkatiyadhar camp site. As per the instruction from Dushyant, the tents were not pitched sothat we could do it ourselves. We pitched our own tent and relished on the refreshing tea and soup. Beside the camping site, there was a high base. I decided upon exploring that area. Angad joined me in the exploration. We climbed up and reached on that top base. It was a long stretch of flat grassy area. There was a small waterstream up there, which was totally covered with snow. The view of Himalayan mountains was splendid from up that point. When the sun set behind those mountains and the clouds got washed away, we got a clear glimpse of the Black peak(Kalang).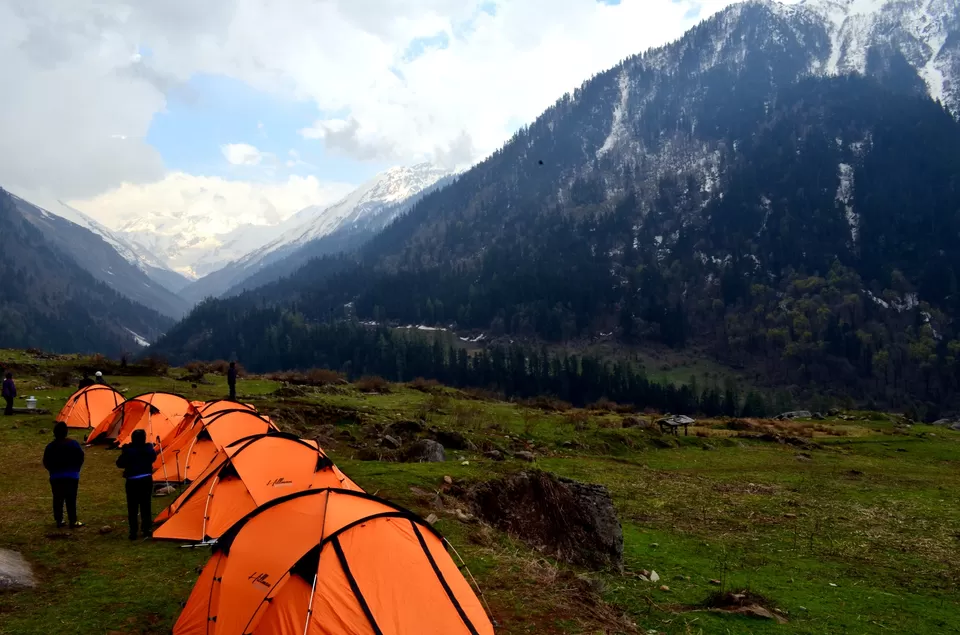 Camp Site: Kalkatiyadhaar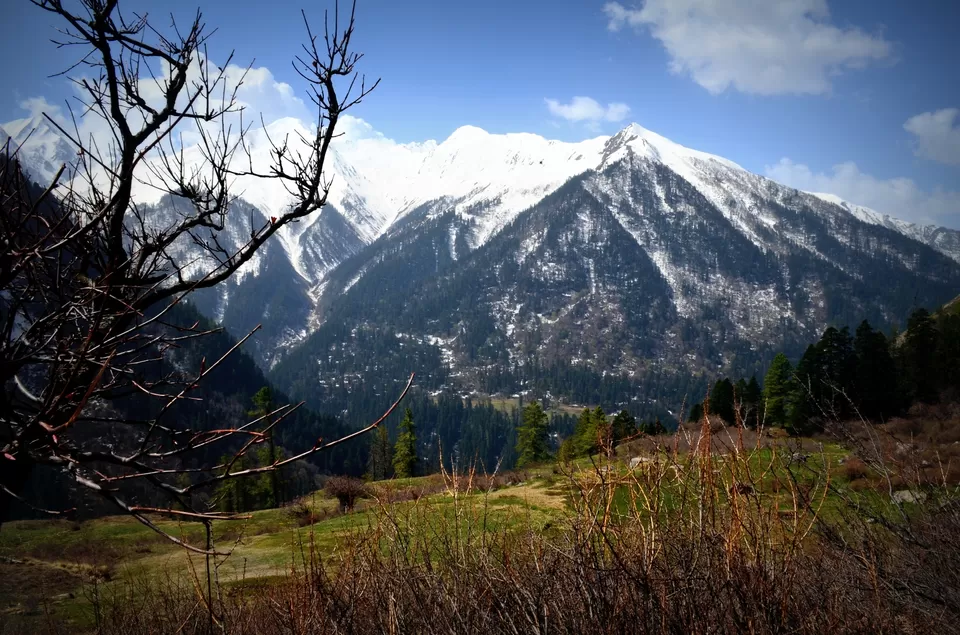 When we got down to the camp site, maggi noddles was ready. We played some games and then Dushyant did his daily routine of exercising, briefing and oxygen level and pulse rate checking. By 7PM, dinner was ready. After a hearty dinner , everybody went to sleep. The temperature was around 2 Deg C and freezing cold. I quickly got into the tent, slipped into my sleeping bag and went to sleep with a hope of putting my footsteps at HKD site the next day.
....... to be continued....
Click here to go to the second post Har ki Dun Trek - Part II
Photo Repository:
Click here to see my Flickr HKD Photo Album
Click here to go to my original blog My Blog
Frequent searches leading to this page:-
tourist places near dehradun within 100 kms, tourist places near dehradun, dehradun tourist places hill station tour, tourist places near dehradun within 300 kms, tourist attractions in dehradun, tourist places near dehradun within 200 kms