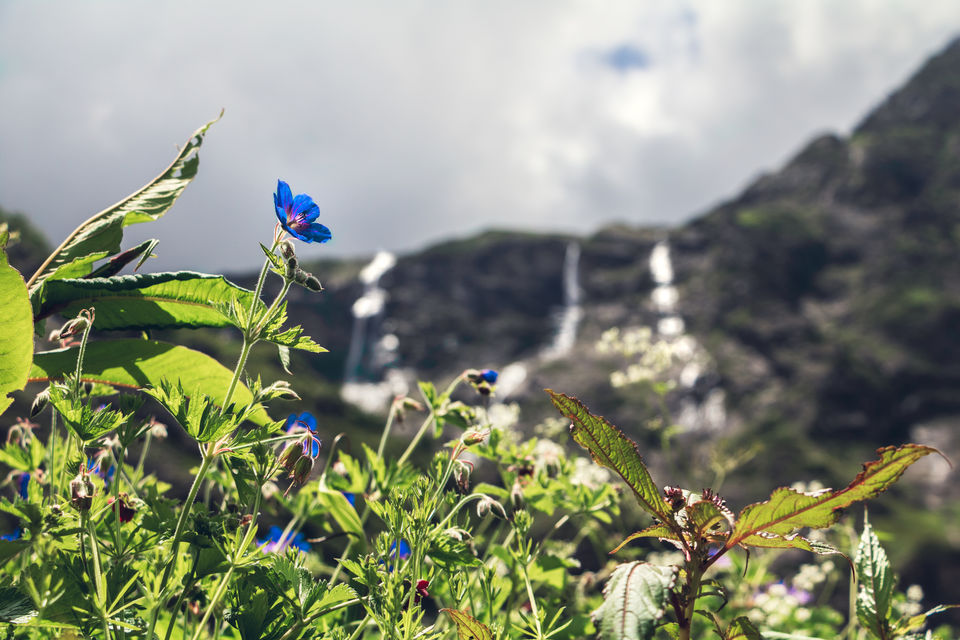 "Valley of Flowers" is a very well known place and a must-visit place in Uttrakhand during Monsoon. Unlike any other hill station, it is one of the most visited places in India during the rainy season because it's that time when the beauty of this place is at it's blooming best. And as the name suggests, It's a valley full of colorful and beautiful Flowers surrounded by Mountains with lots of greenery and some real beautiful waterfalls on the way.
And when you go this far to see this beauty, there is no way that you want to miss one of the most famous pilgrims of Sikhs, "Hemkunt Sahib Gurudwara".
Route:-
There are two different routes from Delhi to reach the destination. One is via Haridwar and Rishikesh, which is a well known and commonly used route and another one is via Kotdwar which has its perks of empty and beautiful roads along with majestic views of Pauri.
Itinerary:-
Delhi – Joshimath (Via Rishikesh) – Ghangaria – Valley of Flowers – Ghangaria – Hemkunt Sahib – Govind Ghat – Delhi (Via Kotdwar)
Day 1:-
Delhi to Joshimath
Start your journey from Delhi (preferably in the night) to Joshimath (Via Rishikesh). It's around 500 km and so it takes around 15 to 16 hours to reach there (or more, depends on how many breaks you take on the way). While crossing Rishikesh, you can enjoy views of The Ganges alongside (make sure to sit your right side, Thank me later :P) You will also cross the Sangam of Alaknanda and Bhagirathi at Devaprayag and this one thing surely comes under not to be missed things. And especially if you are coming back from another route because you won't cross this same path again. So take half an hour break and go down to just feel the vibes of the Sangam. I am sure you won't regret that.
You can also go to the Dhari Devi temple on the way. It's in Sri Nagar and it is situated in the middle of the Alaknanda River. There's an interesting story behind it and so this beautiful temple. You can go there while coming back as well.
Where to Stay:-
There are plenty of options for stay in Joshimath. You can easily find hotels or guest houses, depending on your budget. Rates start from around Rs 600/- to 700/- and goes up to around Rs 5000/-.
Food:-
There are countless local dhabas and restaurants, but there is one famous dhaba of a local lady which stands out. She and her husband do the chores together to run the dhaba. If you seriously want to have some good and home-like food then this place is a must visit. And if you are a Non-vegetarian, be ready to get some finger-licking Chicken/Mutton. You can ask anyone for this dhaba as I don't remember the name of this one. But I am sure you will be able to find that one.
Tip -
After crossing Devaprayag, just see if you can shift from right to your left because now all the views will be on your left :P And while you are in Joshimath, you can explore the local market and you can also go to a temple especially where there is a 2500 years old Kalp vrikash.
Day 2:-
Joshimath to Ghangaria
Start early morning from Joshimath to Govind Ghat. The distance is just around 25 km so it won't take much time to reach there. At Govind Ghat, park your vehicle and start the trek to Ghagaria. You have to register yourself first before starting the trek. It's a 13 km trek but you can easily cover 4 km with the help of local taxis. They charge only Rs 40/- per person. And you can complete the rest 9 km by trekking or by using the services of Ponies or Pithu. Helicopter services are also available direct from Govind Ghat to Ghangaria.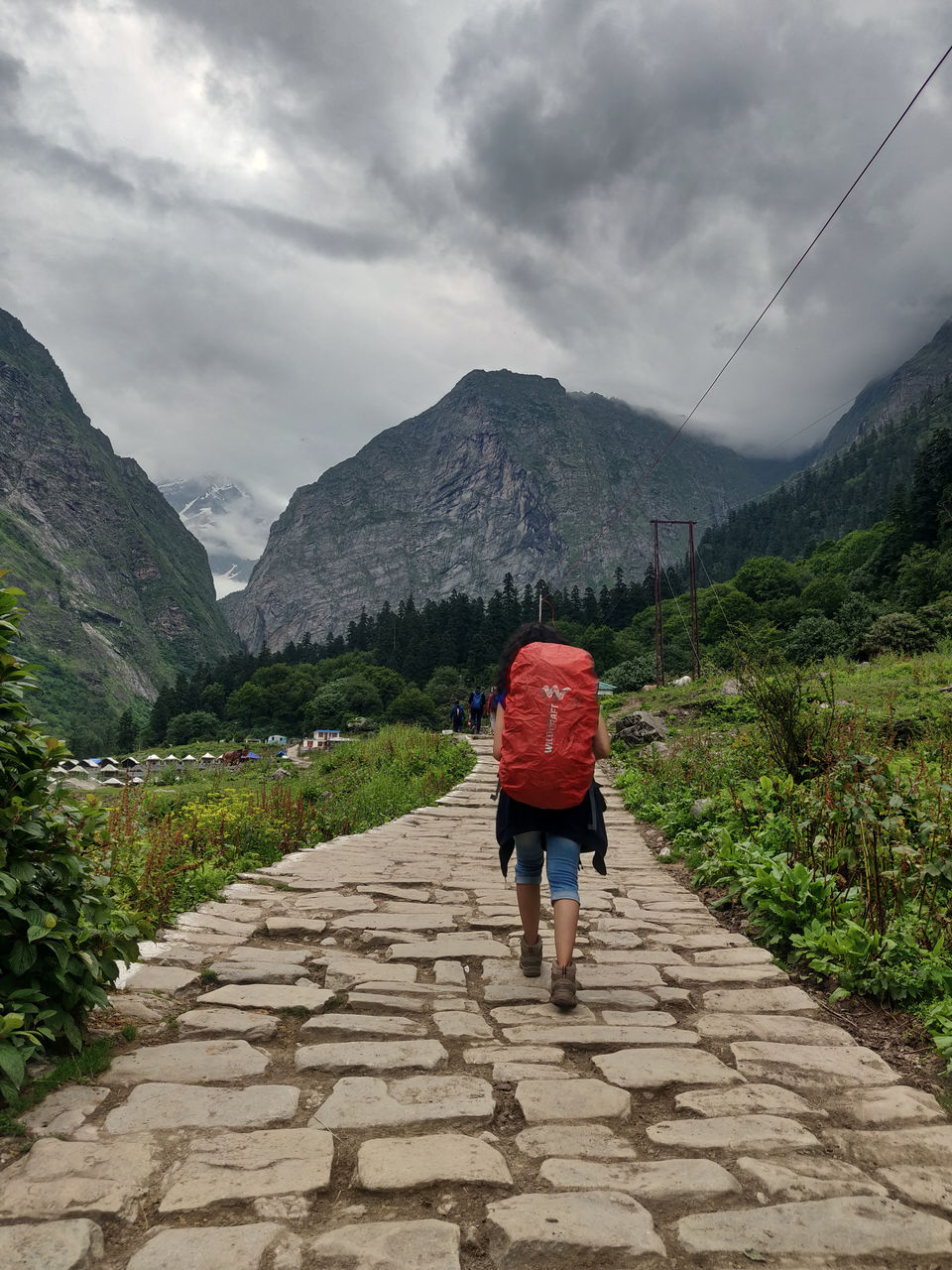 Where to Stay:-
Again, there are plenty of options are available. You can stay at camps which are quite costly and available at the starting point of Ghangaria. Moreover, these are available at quite the distance from where the Valley of Flower trek starts. So I would suggest you to walk a little more to the main market area and find a hotel in your budget and where Restaurants are close by.
Food:-
There are decent number of Restaurants and Small dhabas to have the food. And yes, don't forget to have the piping hot milk with Malai near the Gurudwara. That was the best thing I had in Ghangaria.
Tip -
Sleep as early as possible for the next day's trek as it is best to start the trek early in the morning. And prefer to take the shower in the night to save the morning time of the next day.
Day 3:-
Ghangaria to Valley of Flowers
It is a National Park and so there are fix timings for visit. Another reason to start your trek as early as possible. You will have to come back by 5 PM. It's a 6 KM trek so you need to plan accordingly. From the starting point, it's quite steep but after that, almost the whole trek is quite easy and not so difficult. You will cross some magnificent waterfalls on the way and definitely, you will see a lot of colorful and beautiful flowers. If you are not a trekking person then definitely you can reach there with the help of Pithu or Ponies but If you want to enjoy every little beauty around you, it's best to trek.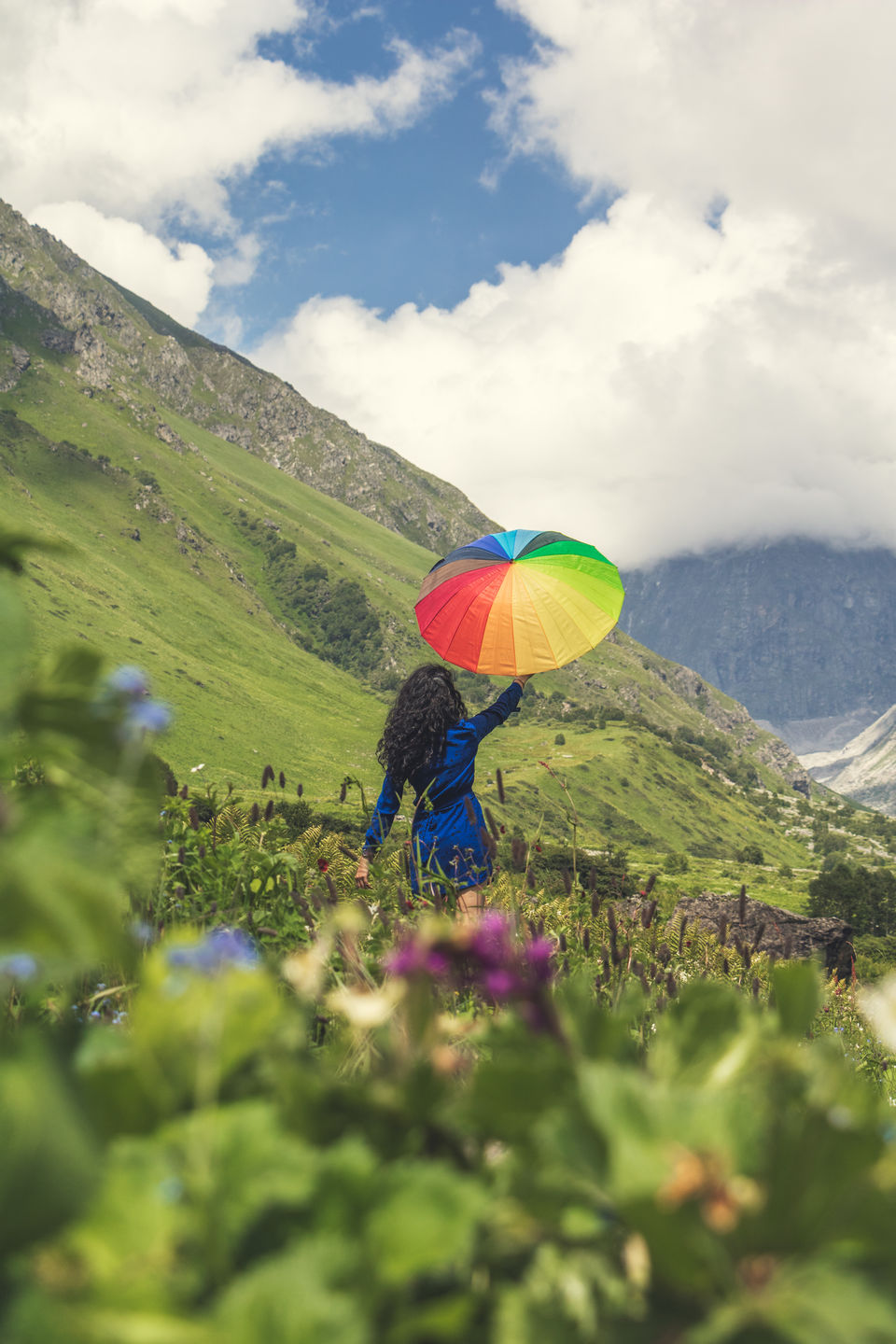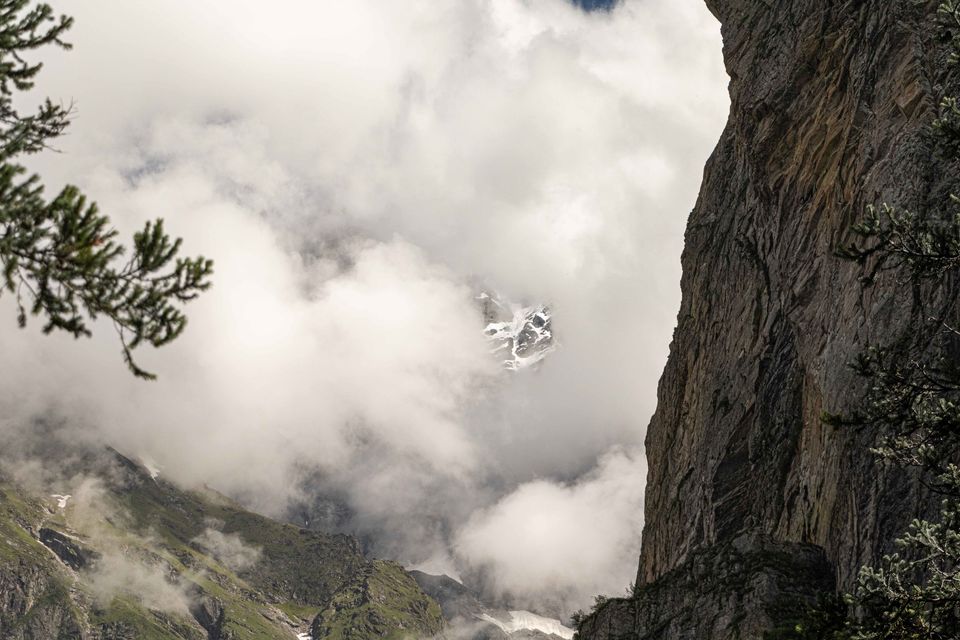 Tip –
There's not even a single shop on the way, so carry your ready to eat meal/snacks/chocolates, water to keep energizing yourself and medicine in case you have some problems. But please "Do Not Litter".
Day 4:-
Ghangaria to Hemkunt Sahib
A pilgrimage not only for the Sikh community but for many others as well. Trek to Hemkunt Sahib is very steep in comparison to Valley of Flowers and so it takes a lot of time and effort to reach there. You can hire ponies to save on time and perhaps, energy. Unlike the Valley of Flowers, there are a lot of shops and small dhabas where you will get food, tea, nimbu pani, etc. Do not forget to have Guru ka Langar at Gurudwara Sahib where they serve Khichdi and Tea. The Kadah Parshad is just the best in the world.
Want to have some peaceful time? Just go towards the holy pond and sit. Enjoy the Beauty and Peace around you.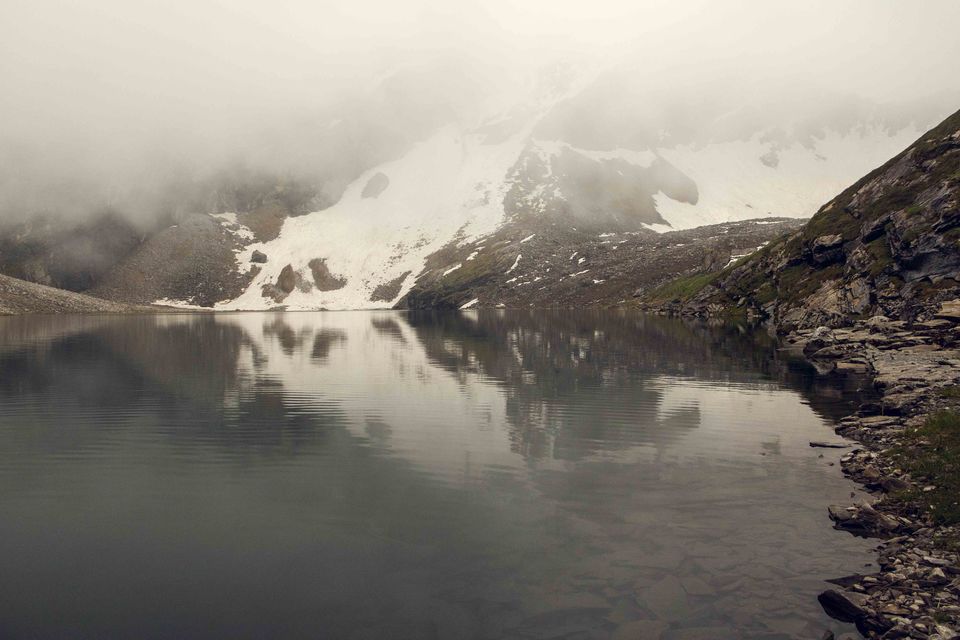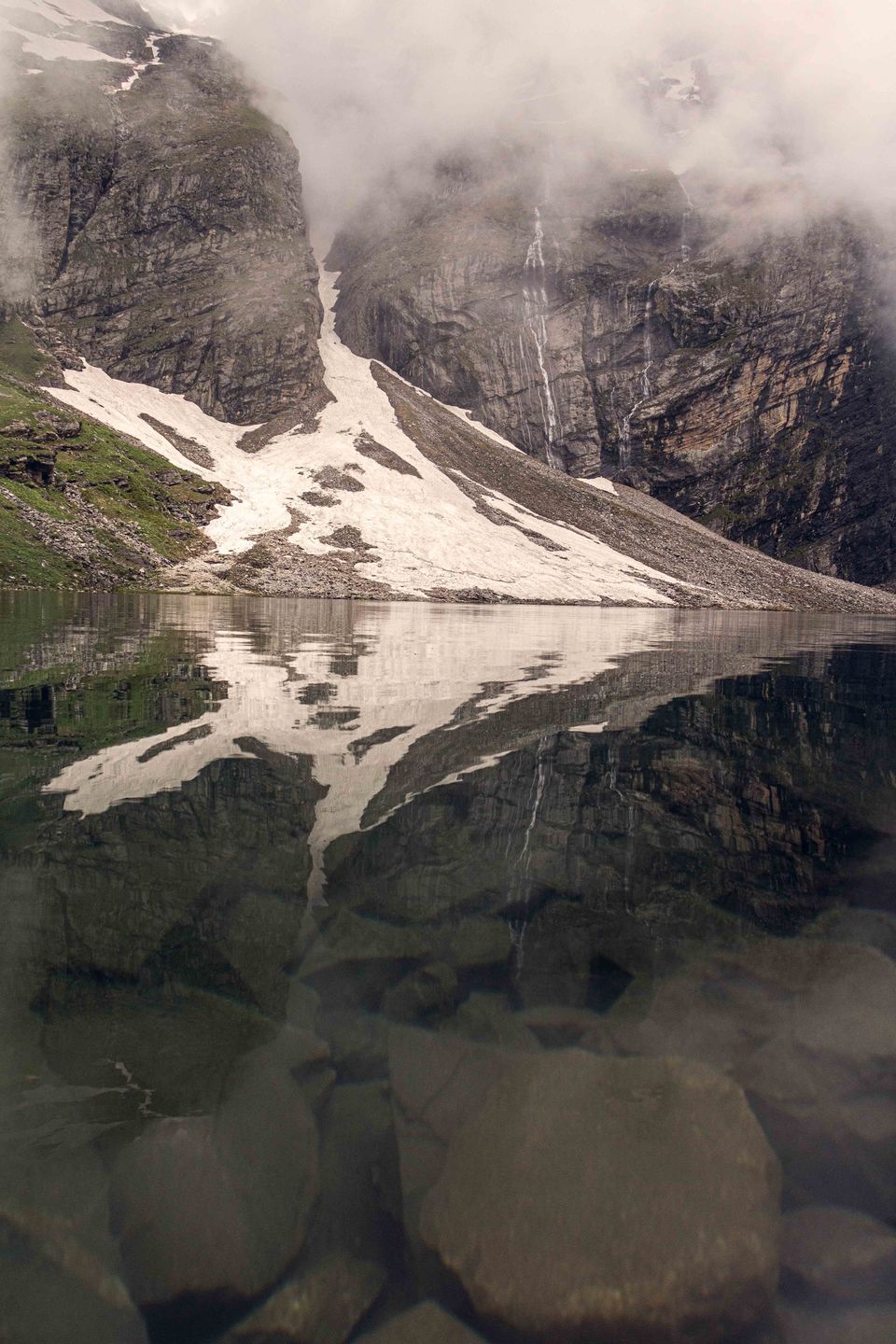 Tip –
Go lightweight, Carry as little as you can.
Day 5:-
Ghangaria to Delhi
After coming back, either you can stay at Ghangaria or you can go back to Joshimath and stay there for a night and start your journey to Delhi the next day (It can save a lot of time in the long journey to Delhi). I would suggest to take ponies from Ghangaria to Govind Ghat, pick your vehicle and reach Joshimath.
Next Day, Start your journey to Delhi and this time take the route of Kotdwar and I am sure you will never regret that decision as this is a more scenic and more peaceful route. You will cross Pauri on the way, which is so beautiful that you will surely stop your car for some cool pictures. And yes, do not forget to go to the Dhari Devi temple at Sri Nagar.
That's all from my side. Do let me know if you have any other queries regarding this trip.
Thanks for reading :-)