When I decided to go on a solo trip I thought that my expenditure is going to get doubled but on the contrary I was able to do this in less than 3000 rupees. Below is the break-up of my expenses on this trip
Overnight bus for Rishikesh from Delhi. Cost: Rs.240
Bus for Rudraprayag from Rishikesh (every 30 minutes). Cost : Rs.200
Bus/jeep for Ukhimath from Rudraprayag (every 30 mins). Cost: Rs.60 for bus/Rs.80 for jeep)
Jeep for Sari village from Ukhimath. Cost: Rs.30
From Sari village its 3 kms of trekking till Deorital which didn't cost any money to me. During the travelling I consumed food of rs.100. So the total cost of reaching Deorital was Rs.630. I got myself a tent for rs.400 at the lake. Total cost 1030 Up in mountain you get a meal for rs.100, so I consumed two meals until the day was over. Total Cost at the end of day one 1230.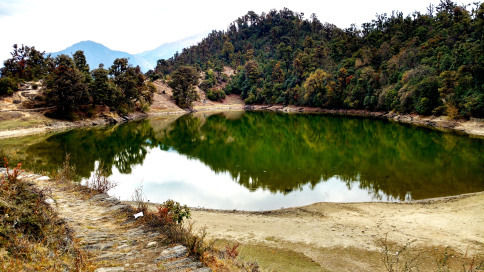 I got in conversation with other people camping at the lake and decided to trek along with them till Chandrashila.
We were a bunch of 5 people and we got a guide for the trek at Rs.1000, so the cost per head was Rs.200. Also I got snack in the breakfast for rs.50 and got a meal packed for myself for rs.100. Total cost till now rs.1580.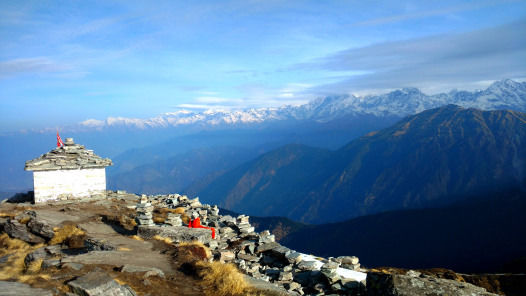 We reached Chopta by evening, we have to stay overnight at Chopta and continue the trek till the summit in morning. I got a room for rs.400 and shared it with one guy from the group, so the cost per head for rs.200. Also I consumed 2 meals and some snacks costing me rs.250. The total cost now at the end of day was rs.2030.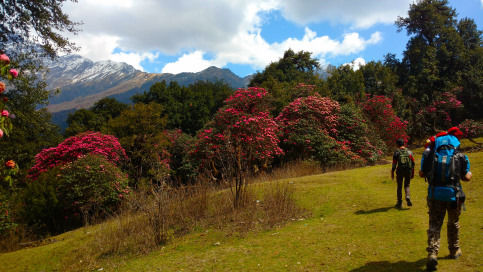 I got stuffed with breakfast, costing me Rs.100. We completed the trek till summit and got back in another 4 hours and had lunch, another rs.100. Total cost rs.2230. I got a jeep till Sari village for another rs.50. Total cost: rs.2280
From here I decided the backward journey the same way, costing rs.630. Hence the total cost of the trip was rs.2910.
This post was originally published on Travel Beings.