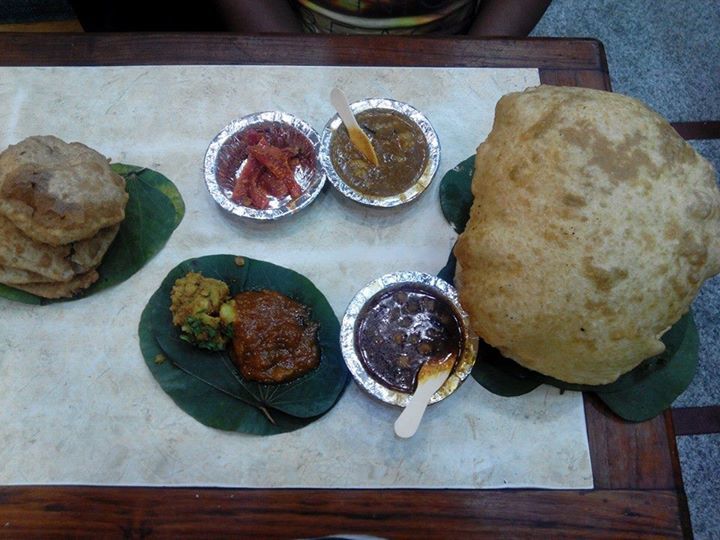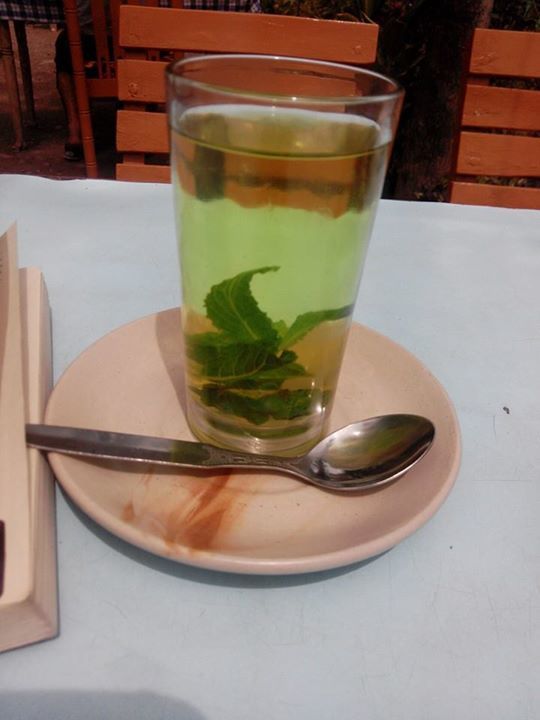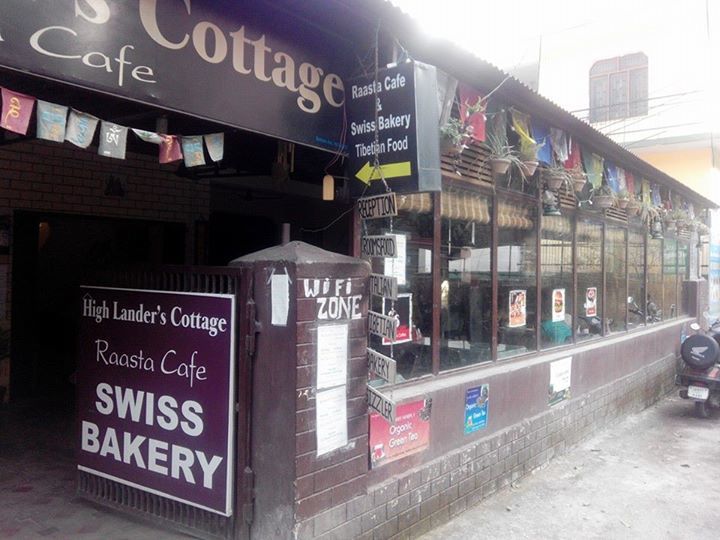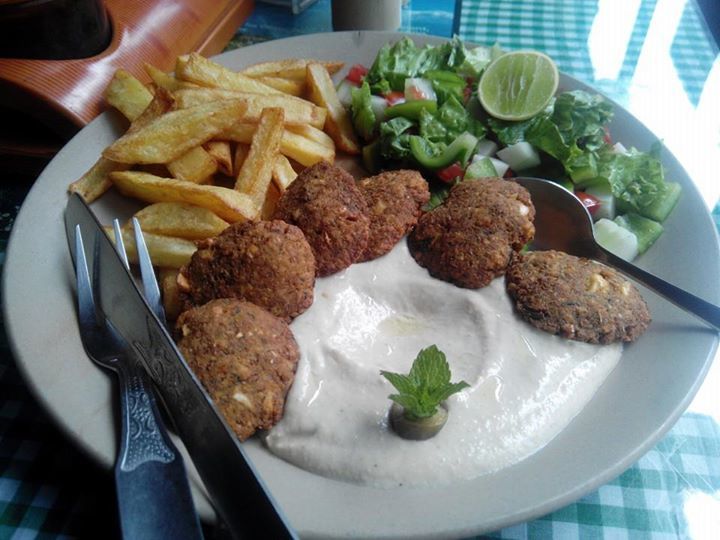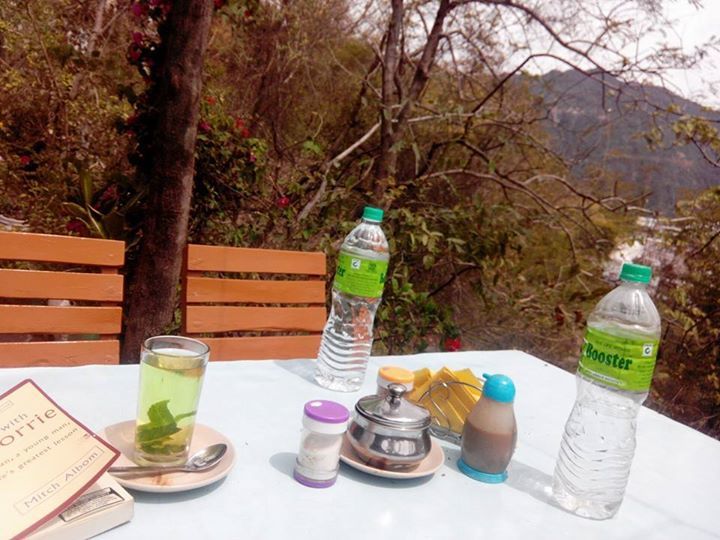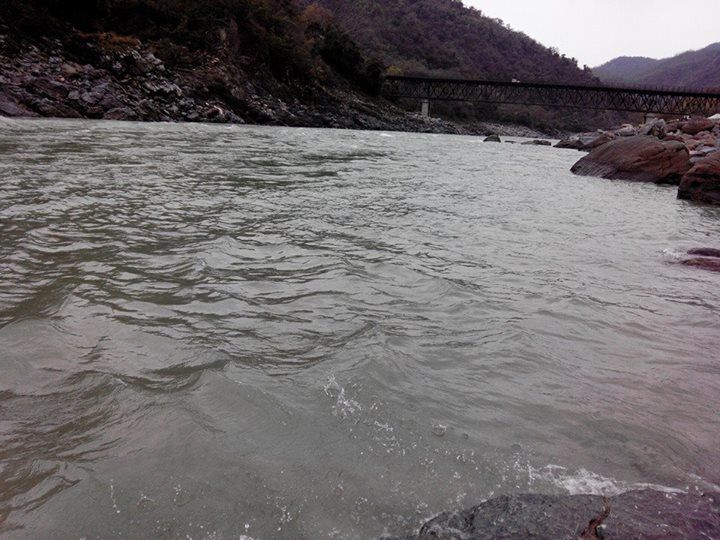 Lonely Planet calls Rishikesh as the Yoga capital of the country though I have been pretty late in discovering this fact. For me, long weekends have always been Rishikesh and an itinerary full of river rafting, camping, barbecuing, bonfires and binge drinking. A bit of trekking and maybe cliff diving, in case we are feeling a bit too adventurous.This trip started exactly with the same intent as we rushed to Rishikesh at the start of the weekend.
Though, once we reached our camp, one of my friend who had a broken thumb decided to opt out of Rafting. We decided to give him company and thought of exploring Rishikesh instead and started by booking a bike! I may have mentioned it in my other trips, but let me repeat myself, this is the best way to explore a place. You can actually travel at length and in those lanes where public transport would not really take you!
Our first destination was the Laxman Jhoola and the 2 km lane next to it, a perfect place for shopping, visiting temples and which house 'Chotiwala', 2 really crowded restaurants as ancient as the Jhula itself! These are run by 2 brothers and offer some great thalis and lassis! Don't forget to click your photo with iconic Chotiwala sitting on the hi-chair outside both the restaurants!
The first evening at Rishikesh was then spent at our Camp, lying on the white sand, catching up with the other travelers and as the stars came, the words ceased and we sat in amiable silence and conversation!
Next day, we started riding to check out the places on our way. We saw a square board featuring an advertisement for 'Baba Massage' repeating itself after every few meters..It actually seemed to call us and we followed the boards to reach, what is called as a 'High Bank Lane'..and what a discovery! This lane had a hidden German bakery and a cafe offering great breakfast, meals and a serene view. Do try the papaya juice, mint tea and their Israeli fare! Paranthas will disappoint you there..smell the roses and enjoy the abundant bougenvilla and the smart ass monkeys!
Post our second breakfast there, we got the massage done and once our pressure points were singing happily, we spent some time having a coffee and a really good Falafel at 'New Bhandar Swiss Cafe'..Try it-you will thank me for it!
The entire lane is fragrant with flowers, host restaurants where everyone greets everybody, amazing massage, one hour of yoga free of cost and if you are lucky, pass your time with some cute hippie boys who are staying in one of the inns to learn yoga and to make sense of their life goals!
As afternoon passed away, we decided to make a quick trip to Haridwar to try their famous-Mohan ji ki poori and then digested by walking in the lanes which reminded me nostalgically of our Delhi's Chawdi bazaar. As we came back to Rishikesh, to spend the last night under the stars again at our camp, we realized that Rishikesh has so much more to offer than only the river rafting!
Some places give you space to think..This side of the Rishikesh will offer you just that! The question is,will you accept?
Frequent searches leading to this page:-
haridwar to rishikesh tour package, rishikesh auli, rishikesh honeymoon package, best place near rishikesh, rishikesh auli tour package