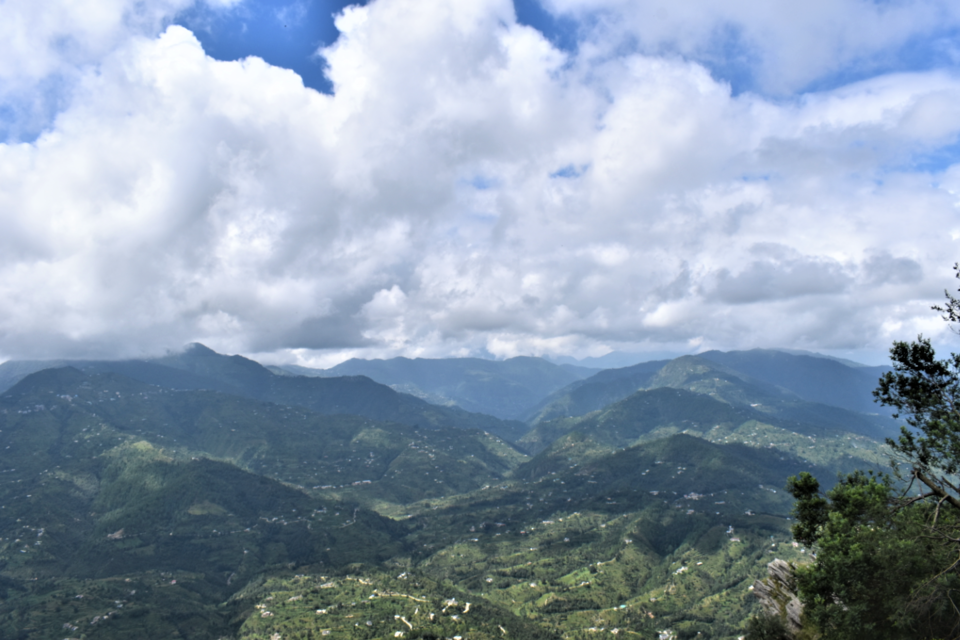 While looking for opportunities to escape from the heat and the hustle bustle of Delhi, I landed upon Mukteshwar as the perfect place for a short weekend getaway. Located only about 340 kilometers from Delhi, Mukteshwar is a small town in the Kumaon Hills of Uttarakhand. Situated in the Nainital district, it has an elevation of 2286 meters above sea level.
Getting There
The road from Delhi to Mukteshwar is beautiful to say the least. Since more than half of the route is covered on plains, it does not take more than 7-8 hours to reach this beautiful little town.
There are no direct buses from Delhi to Mukteshwar. You can take a bus from Delhi to either Nainital or Haldwani and then take shared cabs or local buses to reach Mukteshwar.
The nearest railway station from Mukteshwar is Kathgodam (64 km from Mukteshwar) and Haldwani (71.5 km from Mukteshwar). There are direct trains running daily from Delhi to both Kathgodam and Haldwani, from where you can take shared cabs or local buses to reach Mukteshwar.
Where to stay
While there are plenty hotels and resorts propped up in Mukteshwar, I decided to stay in Club Ten Pine Lodge. There are plenty reasons to love this beautiful place, but my top reason was that it is situated in a peaceful area away from main Mukteshwar, hardly a 15 minutes' drive from the market. The lodge is surrounded by pine trees all around, with dried pine cones lining the road. Wherever you look, there are farms of walnut, corn, apples, apricots and sunflowers to name a few.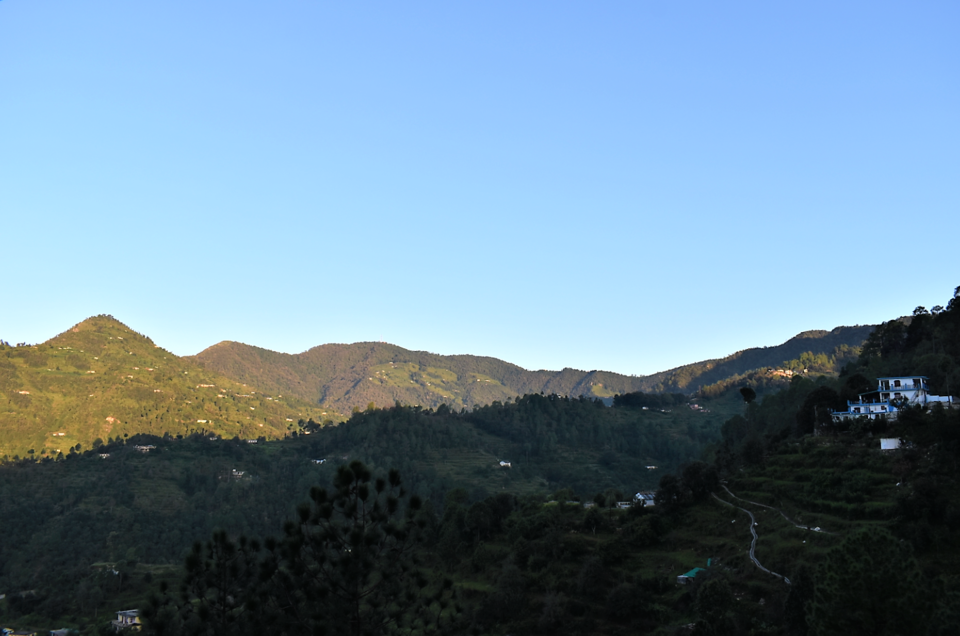 The sun rises gloriously from behind the hill right in front of the lodge, and that was more than enough reason for me to quickly grab an east facing room with an attached balcony, and set my alarm to 6 am!
Things to do in Mukteshwar
1. Bhimtal Lake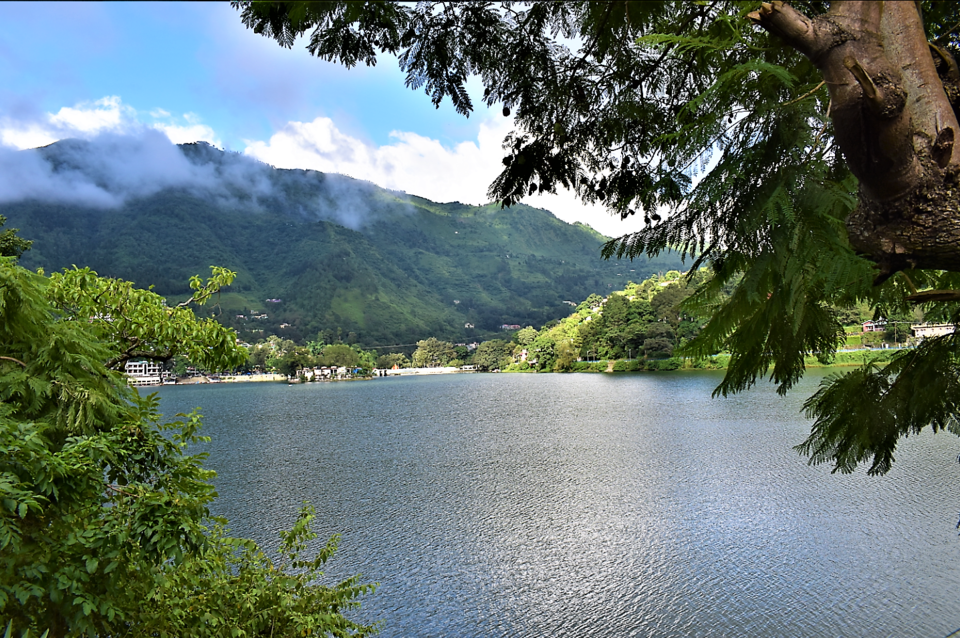 Located in the town of Bhimtal, this is the largest lake in the Kumaon region. It also has a natural island in the middle of the lake, which has now been developed as a tourist stop, with an aquarium. Bhimtal is located just 37 kilometers from Mukteshwar and makes for a great pit stop en route.
2. Mukteshwar Dham Temple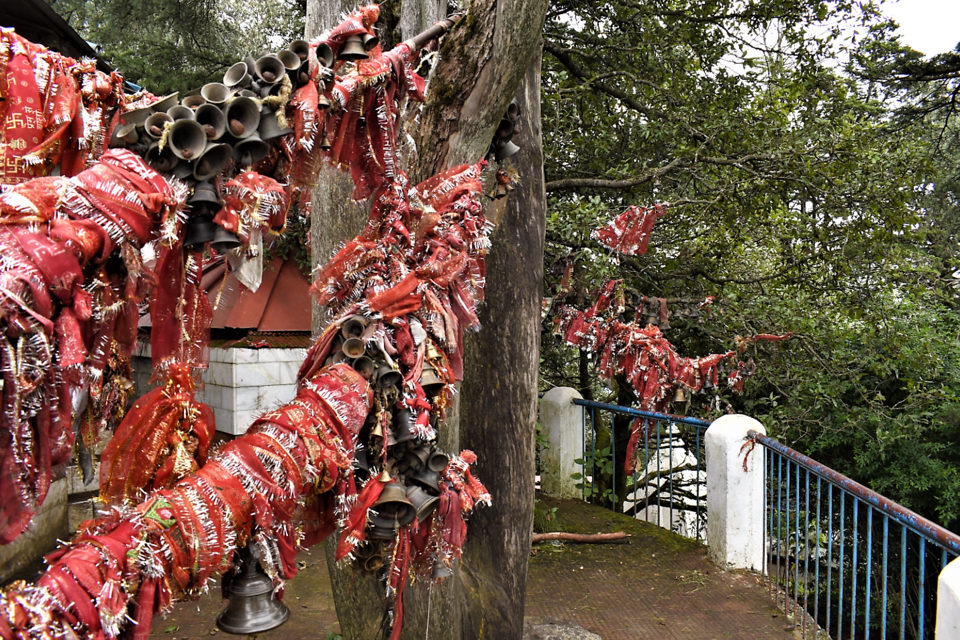 This is a beautiful little Shiv temple, which is some thousand years old, and holds a big event during shivratri. The entire view of the valley is visible from up there, and the branches of trees in the temple complex are adorned with red cloth and small bells.
3. Chauli ki Jali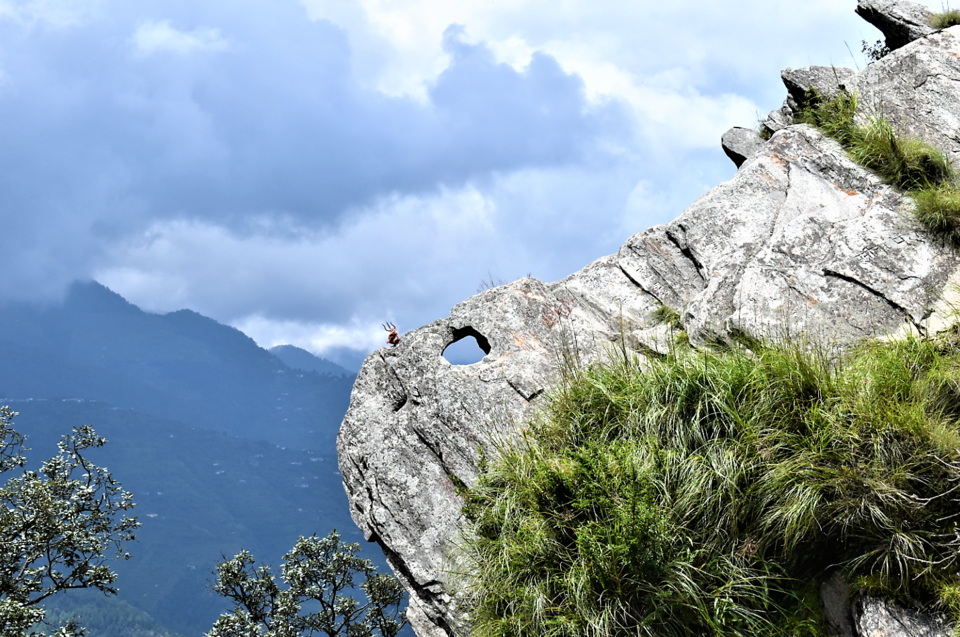 Located behind the cliff of Mukteshwar Temple, it takes a small walk through the trees to reach this place. According to Hindu myhtology, it is believed that if a barren woman crosses the hole in the rock of Chauli ki jali during shivratri, she will be blessed with a child.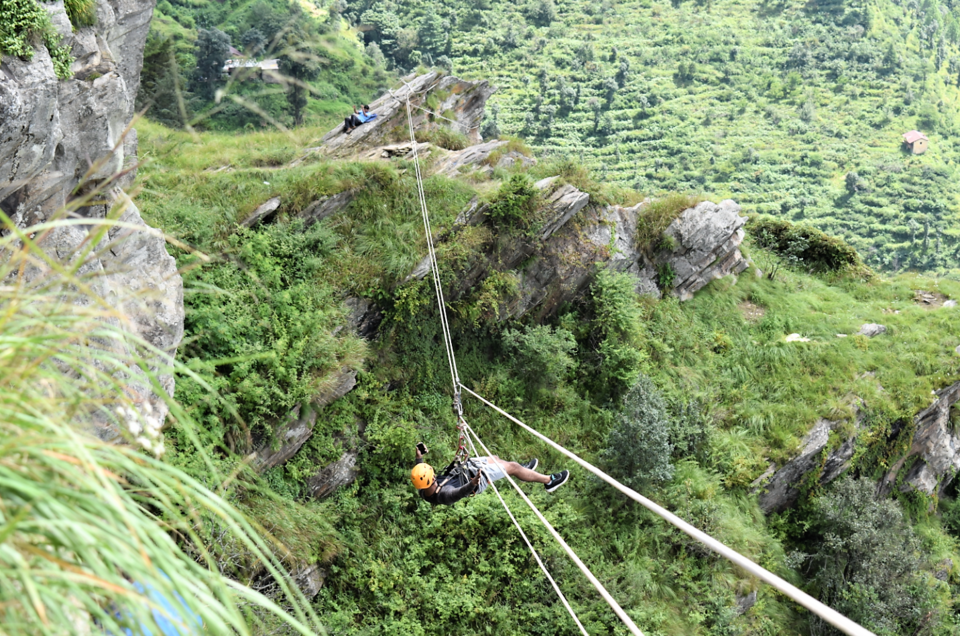 This place has also become an adventure hub of sorts with various activities including zip-lining, rock climbing, tree climbing and archery available here.
4. Bhalu Gaad Waterfall
With a height of 50 ft, and a depth of 40 ft, this is one place that you must visit if you're ever in Mukteshwar. It is a 1.3 kilometers hike to reach the waterfall, and the best time to visit is post monsoon to see it in all its glory.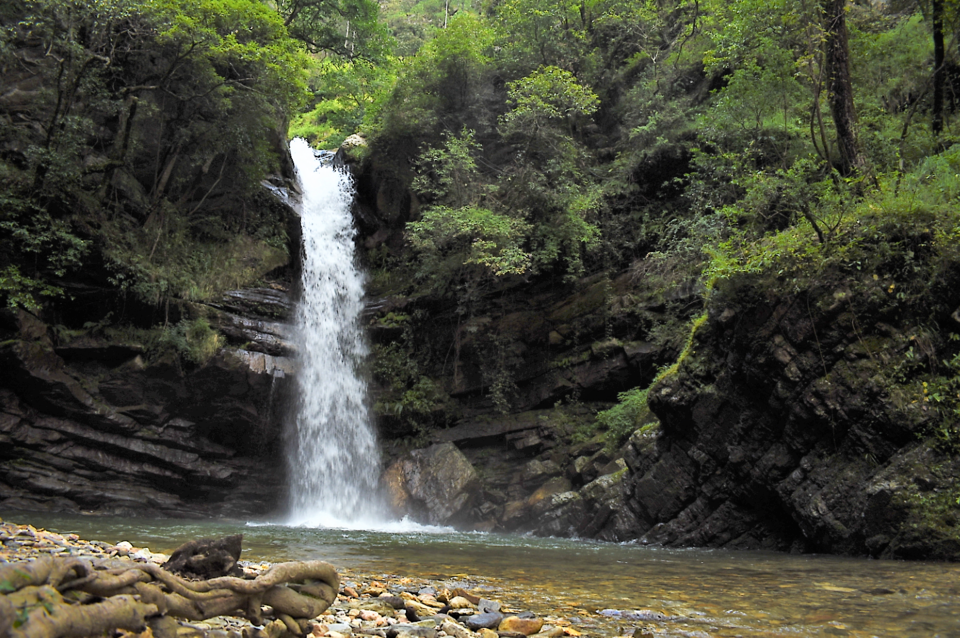 From climbing rocks on all four, to hopping on stones to cross multiple streams, this is a hike packed with adventure. Most of the hike is a piece of cake but the real deal begins during the last bit of it, just before the waterfall. Whatever little trail helps you reach that far slowly disappears and you're left with steep slippery rocks that you need to climb up and down to reach the waterfall pool. But it is all worth the effort!
Although, post monsoon is the best season to enjoy the waterfall, there are a few things that need to be kept in mind:
- The trail gets slushy so make sure you wear proper shoes.
- The rocks that you'll be climbing get slippery due to water and algae, so it's important to go slow and wear hiking shoes for proper grip.
- The flow of the waterfall is very heavy and the pool is very deep. Don't venture into the deep part. Remember, it's all fun and games until someone gets hurt.
- Recently, two people drowned in the waterfall. So if you want to enjoy a dip in the pool, a life jacket is compulsory, You can rent one there on the spot itself and it'll cost you 200 rupees for 3 jackets.
- The trail to the waterfall is lined with nettle leaves which are venomous and can cause itching and burning if stung. So make sure you wear something that covers your legs and arms completely while hiking to the waterfall.