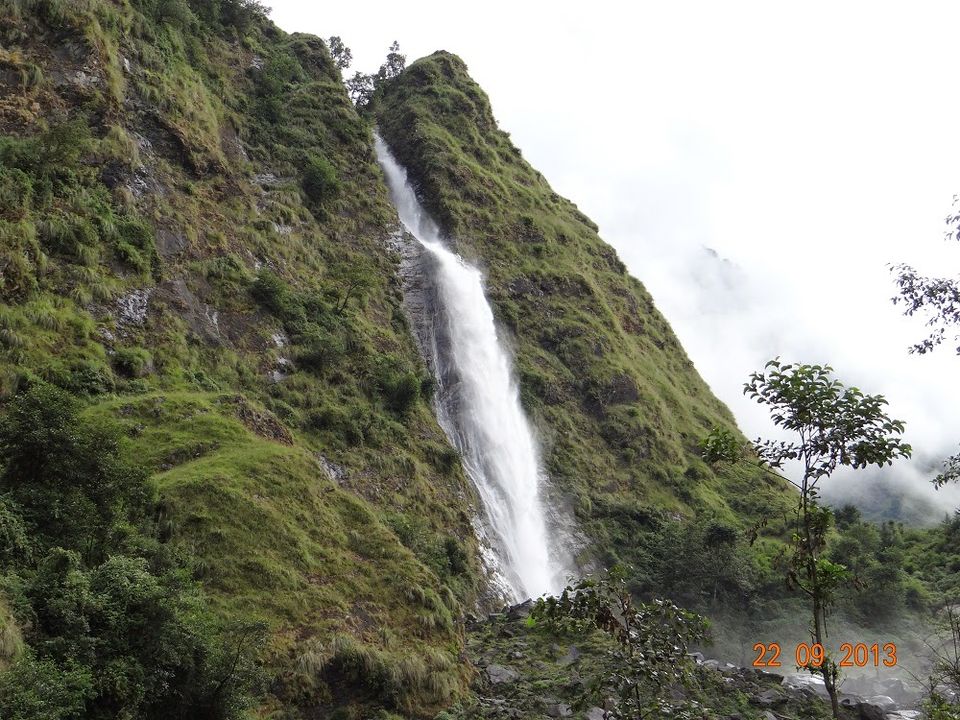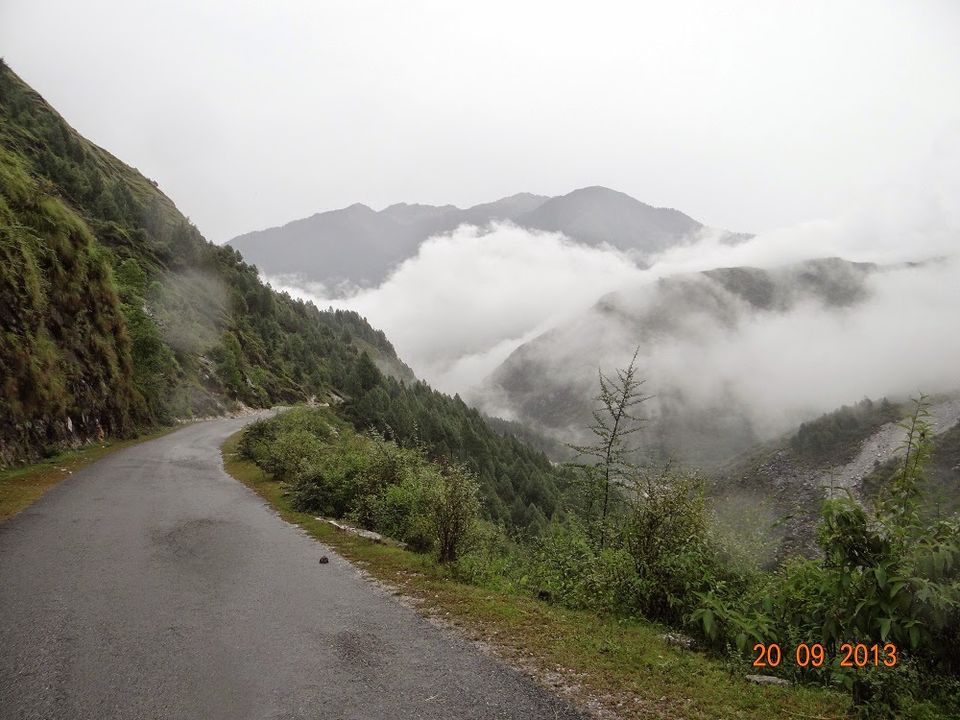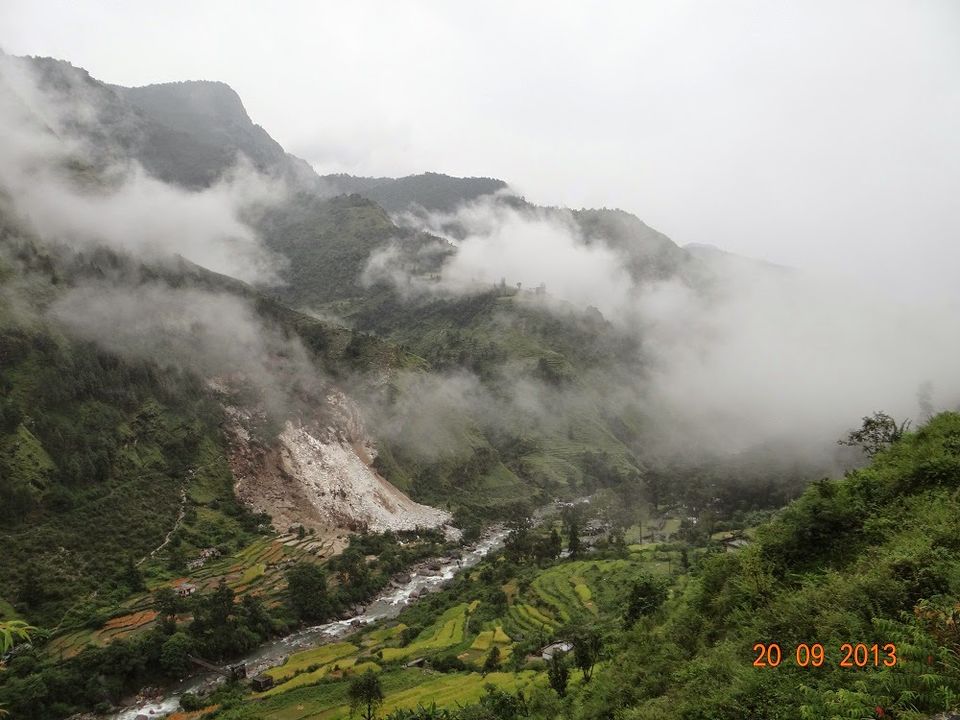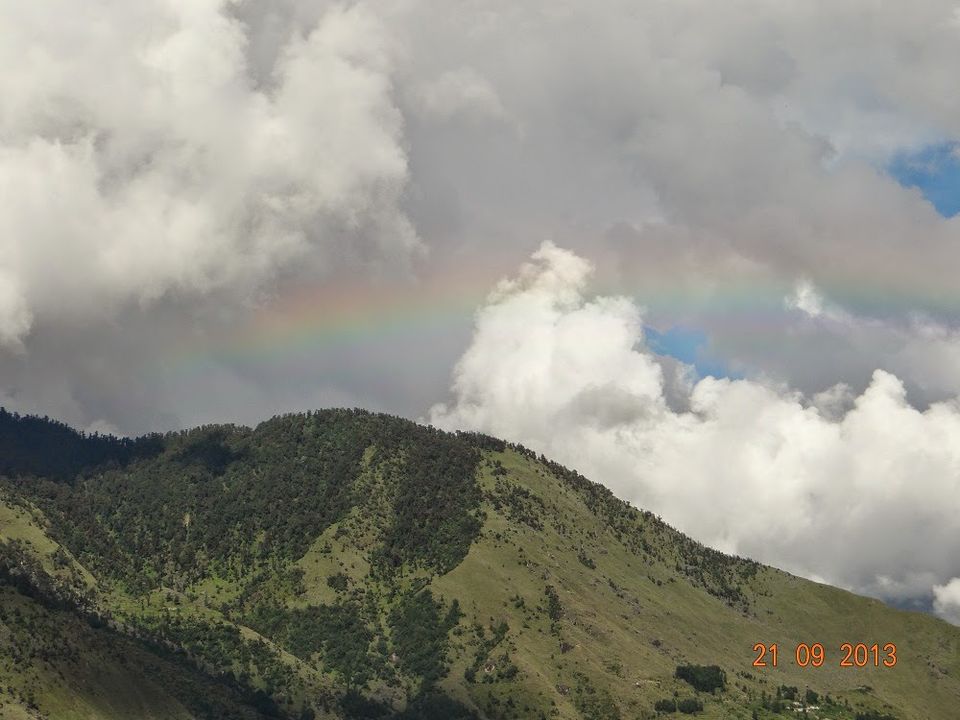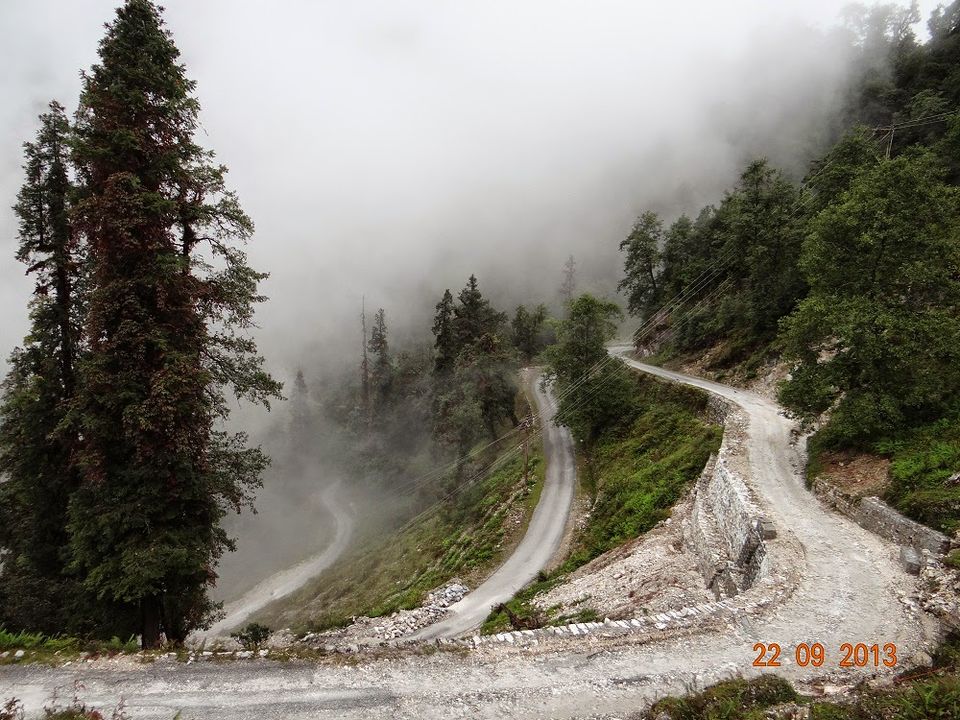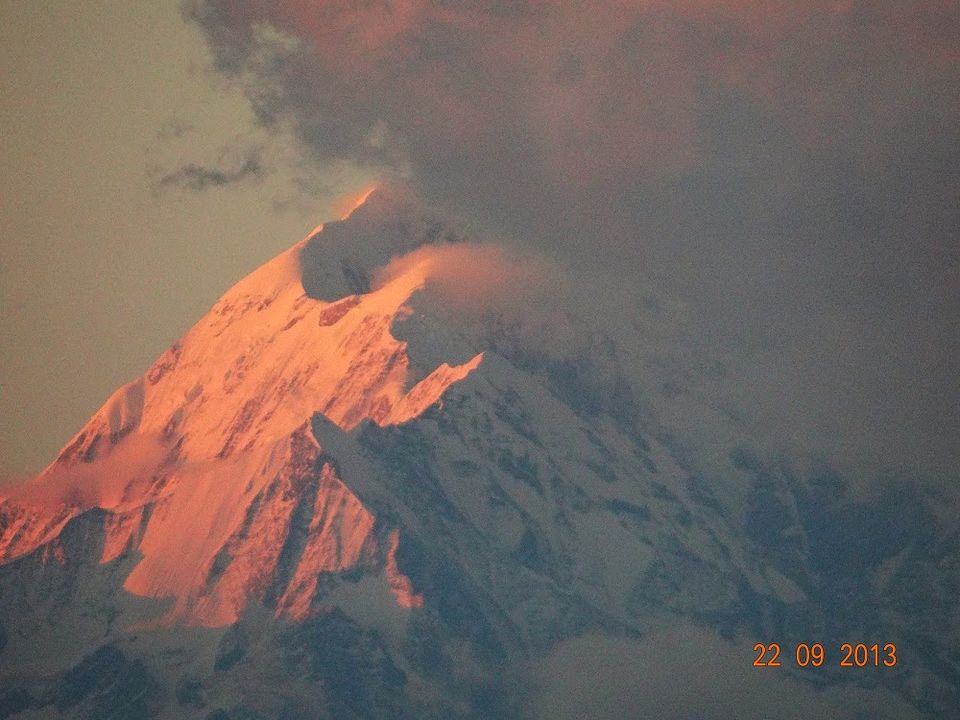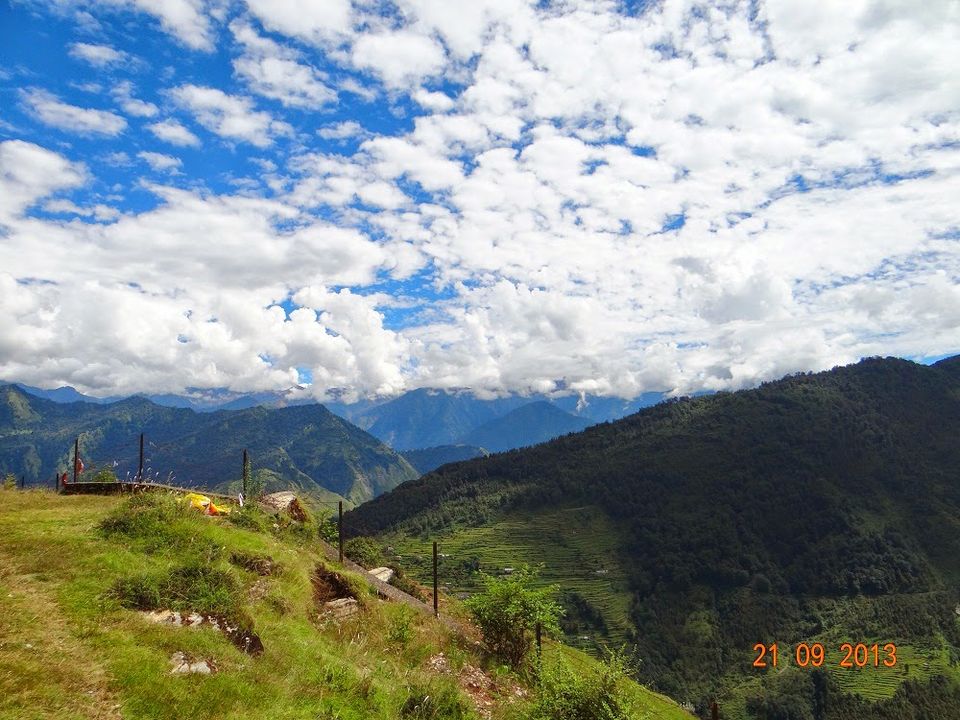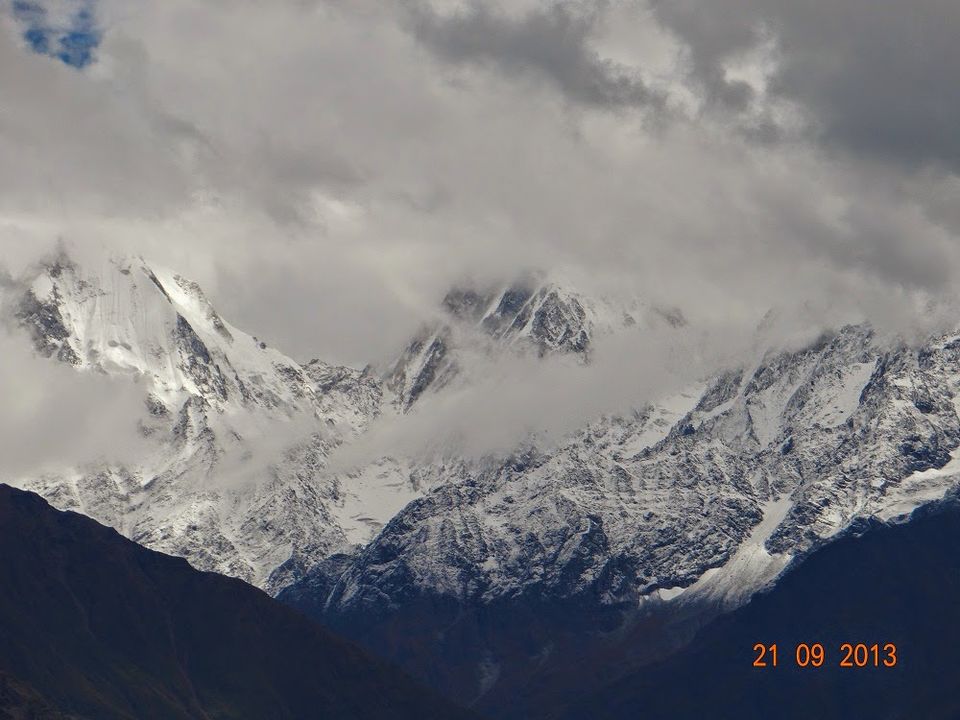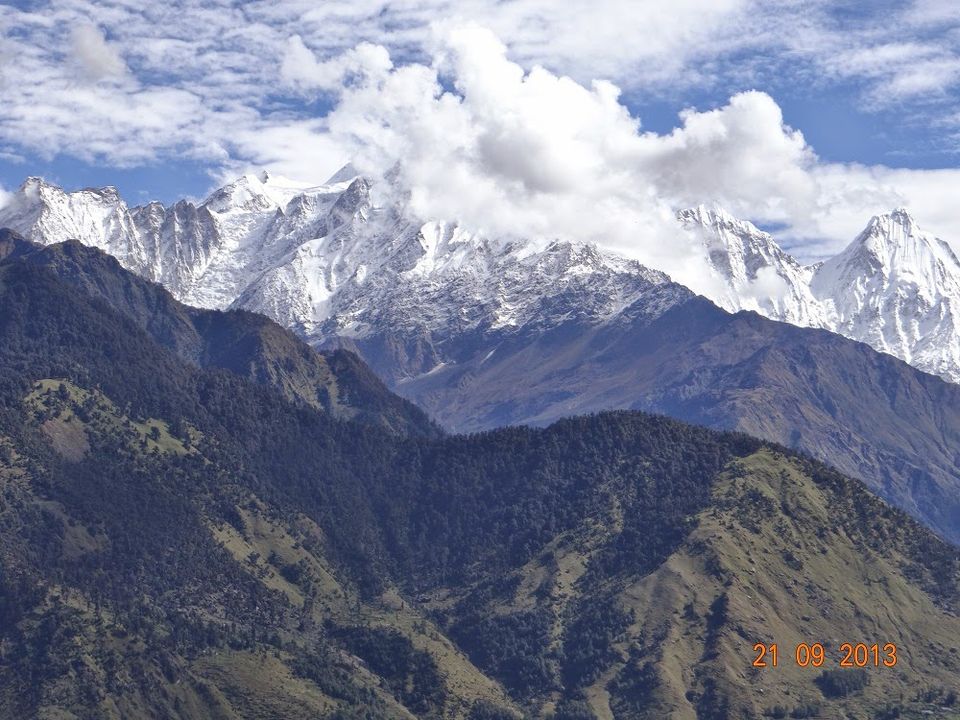 Generally managers (especially in India) believe that one should not get any holidays apart from Saturday/Sunday/Statutory Holidays (those too, only when you don't have work)!! In such circumstances asking a leave without some medical/legal emergency, without some relatives wedding is like a Non-Bailable Crime and I have been guilty of it not only once but many a times!! And yes, I shall continue to do the same in future also, as I can't live without travelling to unknown routes, meeting people from different culture, breathing the clean and fresh air of some distant mountains, dipping feet in the cold stream of water!!
As I had recently switched job and took quite a few leaves when I got married (one year back) I started to think about the options I had for taking the leave. After much of brainstorming I decided to try to convince my boss for the actual reason i.e. travelling. Believe me it was much easier, as I didn't have to think of a lie for every counter question he asked!! That was an unexpectedly pleasant start to my trip planning activities..
This time it was Munsiyari, the trekkers paradise and we were not going there for trekking! After the June Floods in Uttarakhand, I had to alter my plan a little, had to drop Dharchula from my itinerary as the road was completely washed-off especially near Jauljibi, so I included Binsar in our trip and struck Dharchula off with a heavy heart!! Not that I regret it now, as Binsar offered some equally awesome memoirs to remember!!
We started from Delhi on Friday night, took a train to Kathgodam, from there on we had pre-booked a taxi. Morning 5.30 AM when the Sun was still asleep under the blanket of dark clouds, we started our road travel.
Total 12 hrs road journey through the broken roads, water crossings, few distant recent landslide areas, unmatched mountain views and awesome monsoon weather of hills, where you drive through the clouds.. We reached Munsiyari at evening 5 PM. If I have to describe the village in one line than: A small and pretty tribal village with a daunting view of Snow covered Pachachuli Peak from almost every nook and corner of the village!! You are likely to find a lot of trekking groups as lot of small & long, easy & difficult treks start from here. Next day morning I woke up early in the morning, to my luck it was a clear morning with awesome view of the Snow Cladded Mountains!! As the day progressed the clouds come up and cover the higher peak. The only things to do in munsiyari either go for a trek or just laze around and embrace the stillness, calmness, and listen our own heart beating against the cool breeze. For a change I did the later.. Nandadevi temple is located right in the middle of lush green high mountain peaks and offers some awesomeeeeeee paranomic views of snow covered peaks, The small walk till the temple is through the tall green trees. I thought of spending some time at one of the benches but the house flies were guarding the place like anything so I couldn't halt there for long.. Spent the evening walking around the village, sitting on the edge of some unknown road, watching the sun-set behind those huge Blue Mountains having small patches amber-pink clouds. That pristine sight was captured in my heart forever and ever!! To have an un-interrupted encounter with nature, I didn't carry my camera that evening, to avoid any urge to click the photograph.
Next day we started early morning for Binsar accompanied by some heavenly view and landscapes. We halted at Kali mandir which is supposed to offer some awesome views but by the time we reached there, the entire atmosphere was full of clouds, though there is no comparison of such hilly monsoon weather but we were devoid of some spectacular views. We were walked amidst of clouds, removed our slippers and entered into the old open corridor of temple of Goddess Kali..
Suddenly, our driver stopped the car and pointed towards a distant falls and told that is Birthi Falls, from road it seemed a little far, so we decided that we will walk to have a somewhat closer look and come back.. As I started walking, my feet started itching to reach the falls. There was not a single soul near the falls or enroute to falls. As we reached near the magnificent and loud falls. The Cool breeze of air, the water mist, the grey cloudy sky gave a feeling of rain though it wasn't. It was totally worth to climb through that steep and very slippery route, just to experience that surreal environment. It's not that I haven't seen huge and magnificent water falls, but there was something different about this one. Maybe it was the (rainy) weather, serenity, calmness & stillness, solitude or it was my state of mind, but it looked Divine!! While driving to Binsar, we were accompanied by the Ganges for a long time, also the 'Sangam' (confluence) at Bhageshwar can be easily seen while crossing the city. By the time we reached Binsar the Wildlife Sanctuary was closed so we headed straight to our resort. The huge glass window in our room gave an un-interrupted view of the sun-set behind the snow-cladded white peak..
Early morning we went to the Binsar Wildlife Sanctuary, while tracking we saw few distant peaks. But could have the paranomic view of the Nanda Devi, Nanda Kot, Panchachuli, Chaukhamba and Kedarnath because of clouds, but the track itself was worth an early morning walk.
After a filling breakfast we headed to Rahul's favorite hill station i.e. Nainital, and did some touristy activities such as boating in Naini Lake, visiting the artificial Caves, roaming on the mall road, taking a cycle rikshaw ride on mall road (must do in Nainital) etc.. With this pleasant evening our trip was summed up and we were refreshed to go back to our hectic corporate lives with fixed schedules, until the next holiday!!