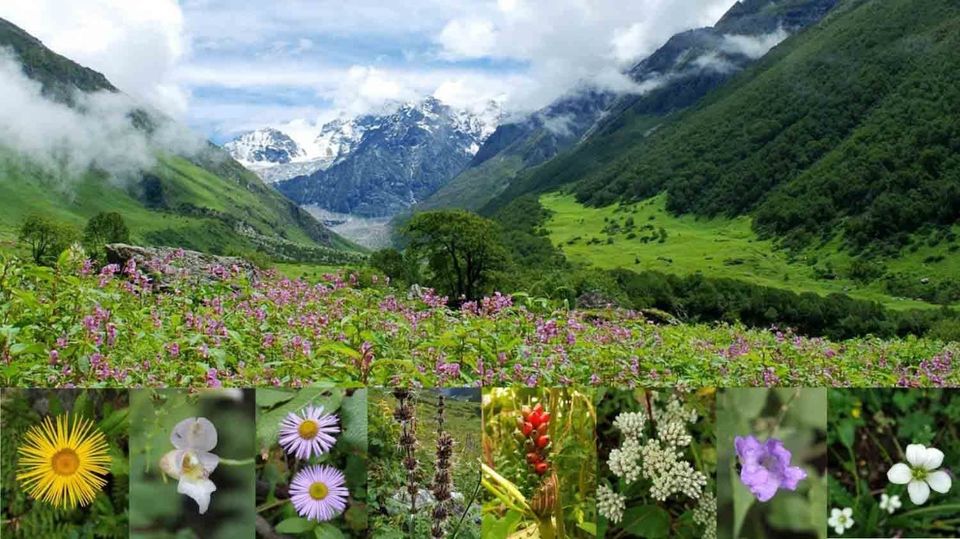 This is how it all started, I was always fond of traveling but till now travel was all about visiting to touristy places , clicking nice pictures and having fun time with my friends and family . I was serving notice period with my job in Pune and desperately needed a vacation before I joined my new job In Bangalore. One of my friend and me had planned a trek to the valley of flowers in Uttarakhand, but due to some reason we couldn't manage to get leaves on the same dates. I was disheartened as I thought my trek was not happening . But my brother insisted I Should go on the trek alone any ways. I remember I had called the trek organizer several times with loads of queries about the safety of the trek, I also got contact numbers of few of the people who were travelling with the group. After lot of deliberation I made up my mind to take the trek alone .This was the first time I was traveling solo and also this was the first time I was traveling to national capital. I had never thought my first day of solo travel would be full of so much adventure.My flight was delayed and I didn't have much buffer for my train to Haridwar ,to add to it I got stuck into a bad traffic on the way to the railway station and guess what I missed my train . What an awesome start to the trek. I had not done my research on other modes of transport , I called a local friend and he guided me to take a bus to Haridwar . Not a fan of road travels as I find them too long , tiring and boring but had no other option.It took me some time to figure out the bus station and finally I was on the bus to Haridwar , now I thought everything was sorted and would reach the destination and meet my trek group. But the fun was just getting started , there was some road construction work going on due to which the bus took a longer route . I was expected to reach Haridwar at around 7 pm ,but I could reach there only by 10 pm that too the bus stopped 5 kms away from the City centre. Shravan Mela was going on in Haridwar and the vehicle were not allowed inside the city limits, where all the processions were going on .I took help from the police over there and requested them to help me board an auto Rickshaw which would take me to the city centre. I pleaded to all the police officials on the way to the hotel so they could allow the rikshaw to enter the city limits
imagine all the people walking on the road and me sitting in a rikshaw and finding my way to the hotel. The experience was exhilarating as I was not prepared for it , after almost an hours time and post requesting atleast 10 police personnel I reached my hotel . After this experience it was all smooth, met my group for the trek had a nice dinner and went to sleep.
Today we were travelling to Govind ghat via bus , this is very peculiar about any Himalayan trek you always have to take a long road journey to reach the base camp. The road is very scenic through out and you are always travelling along the banks of rivers . You will get to see the mergers of several rivers which is then known as Ganga after Devprayag post the merger of Alaknanda and Bhagirathi. Bhagirathi originates at Gangotri and Alaknanda river receives the water from the glacier at Hemkund ,which was the final destination of our trek .
The journey is truly mesmerising and you will be awed to the highest level. As you get closer to Govind Ghat the flow of the river will get stronger and at times the sound of gushing water will scare the hell out of you. The roads through the valley are narrow at places and you will see lot many land slide areas on the way. After almost 10 hours of journey we reached Govind Ghat. Our homestay was at the bank of River Alaknanda and the sound of running water rejuvenated us after the tiring bus journey. This was our Jam for next few days, in the lap of the mountains along the river bank we stayed ,we eat, we slept.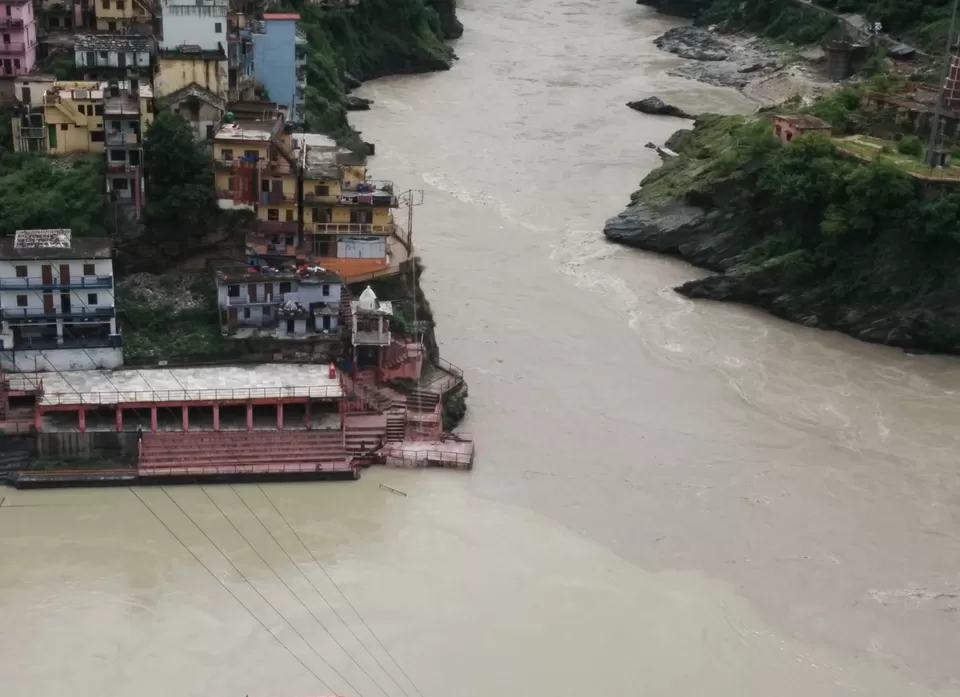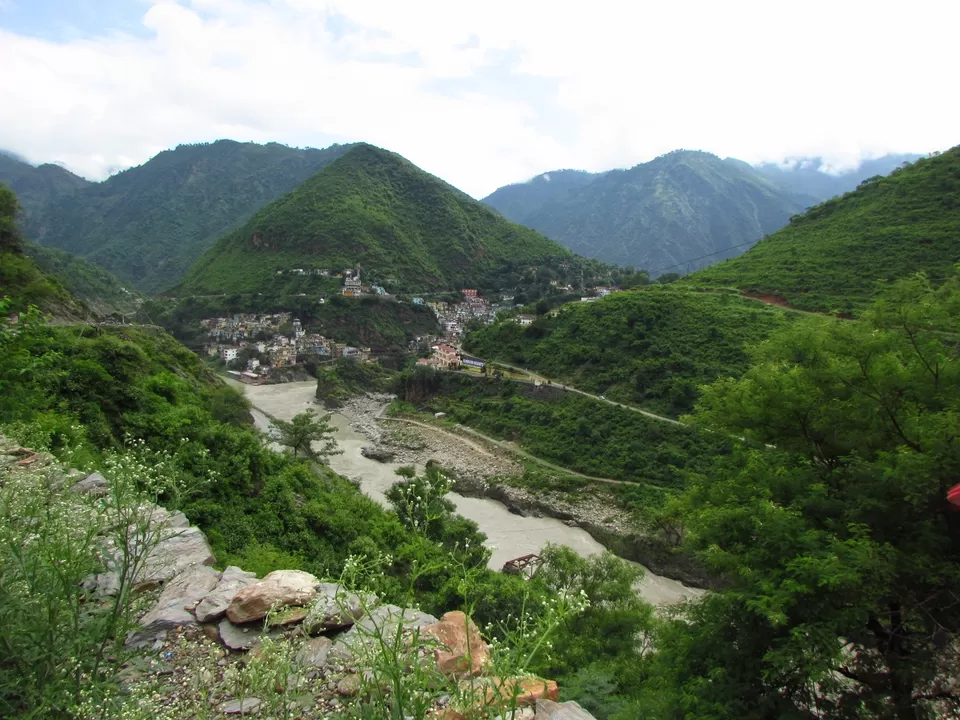 Today was the first day when we actually started trekking and our destination for the day was Gangaria. I was super excited and was crusing towards the destination. This route is not very steep but is definitely long. You will be Trekking along the river bank throughout and at times on the river bed as well . The patches of dry ice is something to look out for . Not sure was if it my excitement or my preparation for the trek but I was way ahead of my trekking group.This is very famous trek and attracts lot of trekkers especially beginners like me. On the way I met a retired Army personal who was traveling with his friend he made me realised that I had paid a lot to the trekking group and the trek could have been lot cheaper if I had planned on my own. It was nice interacting with people who are so Passionate about traveling. I reached the homestay in 6 hours time and had whole evening ahead to explore Gangaria. By now I had got to know the fellow trekkers and we had loads of fun.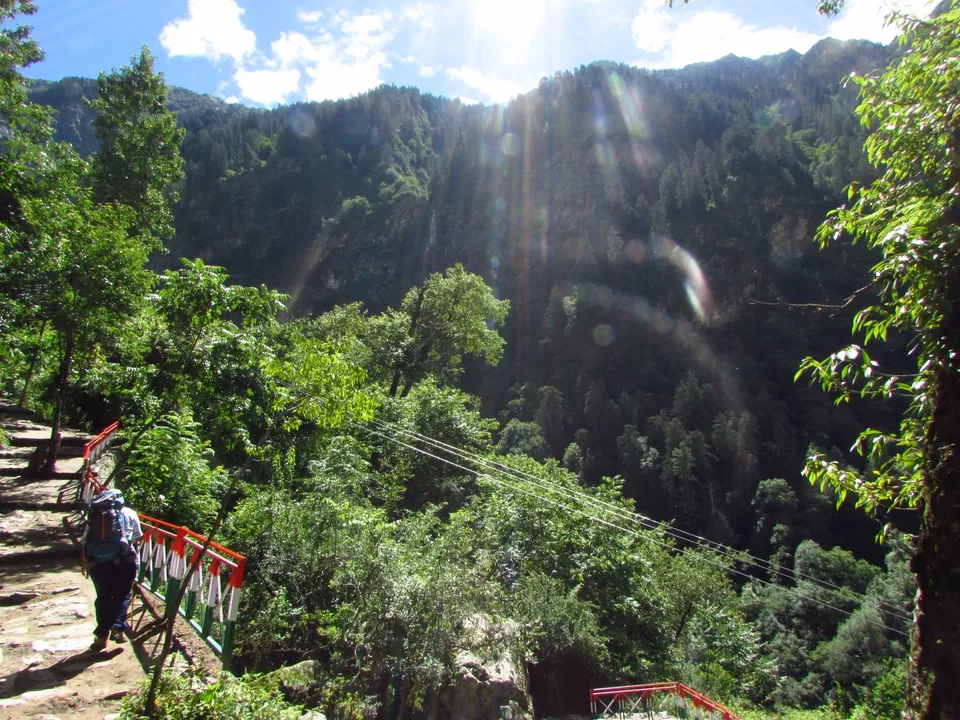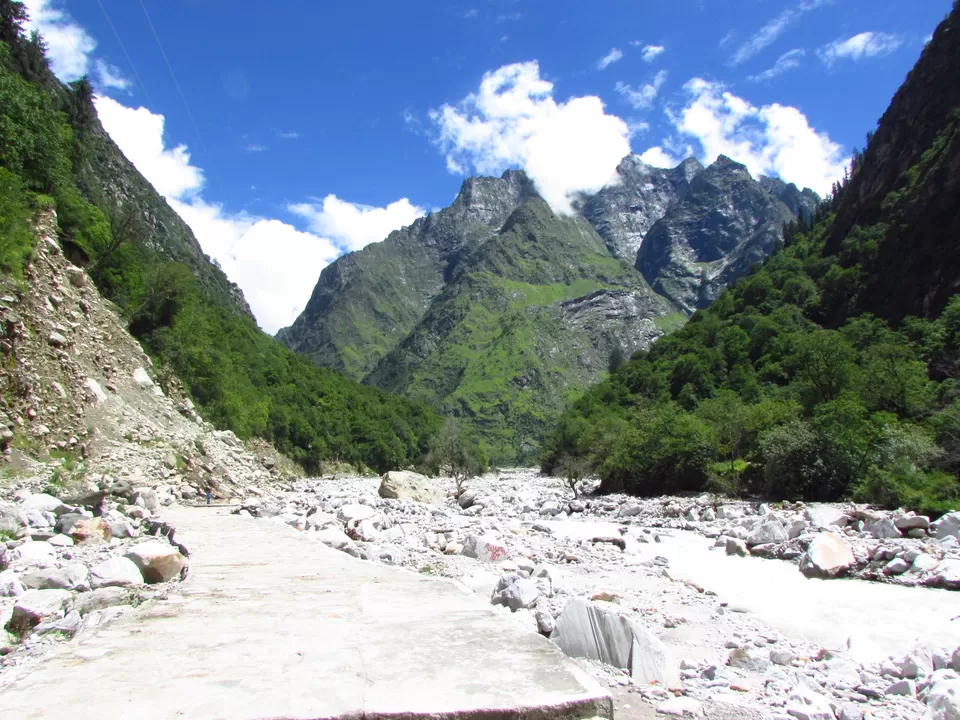 Today we were visiting the valley of flowers , the valley of flowers is 5 kms from Gangaria and since you will have to return to the homestay the same day , in total you will be Trekking for around 10 kms. The route is a Easy walk which involves river crossing and walking on dry Ice. Valley of Flowers is Part of a National park and Unesco heritage site hence receives lot of visitors every year. This region is prone to floods hence one needs to check on the weather before planning a trek here. The National park has a rich variety of flora and fauna and it's definitely a dream for any enthusiast who likes nature. You will get to see lots of water falls along the way and sprinkling water of these ice cold waterfalls will definitely take away all the tiredness of the trek.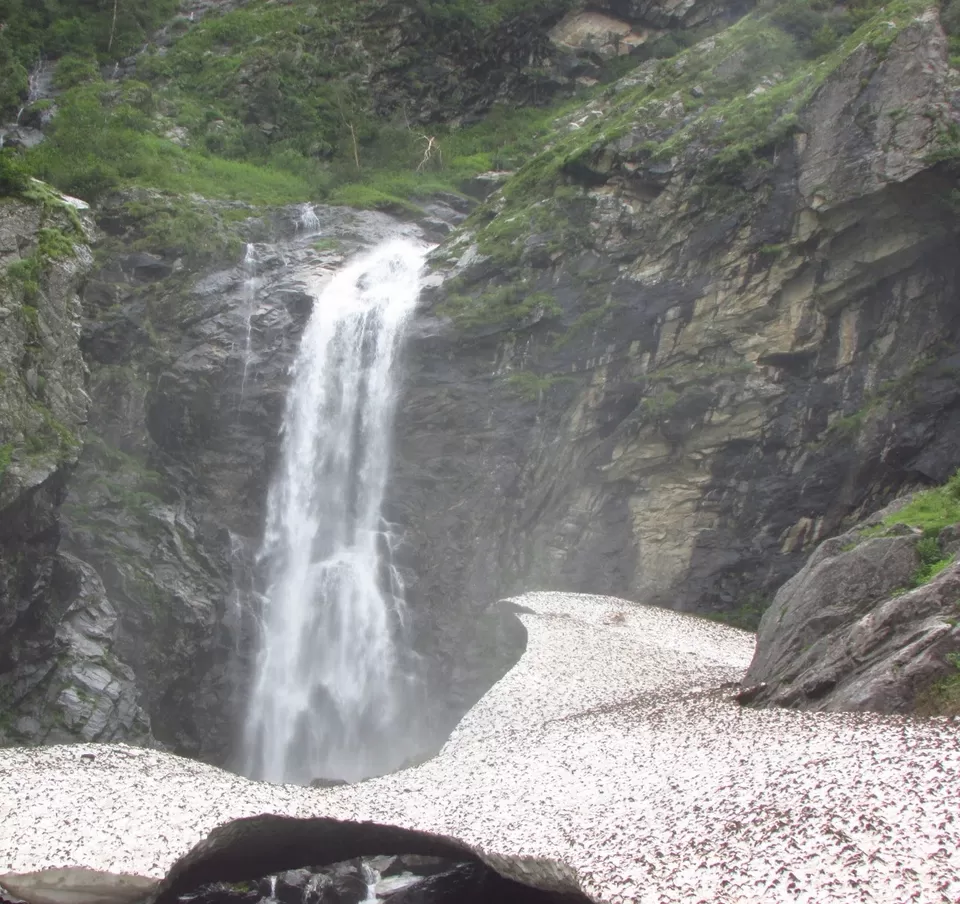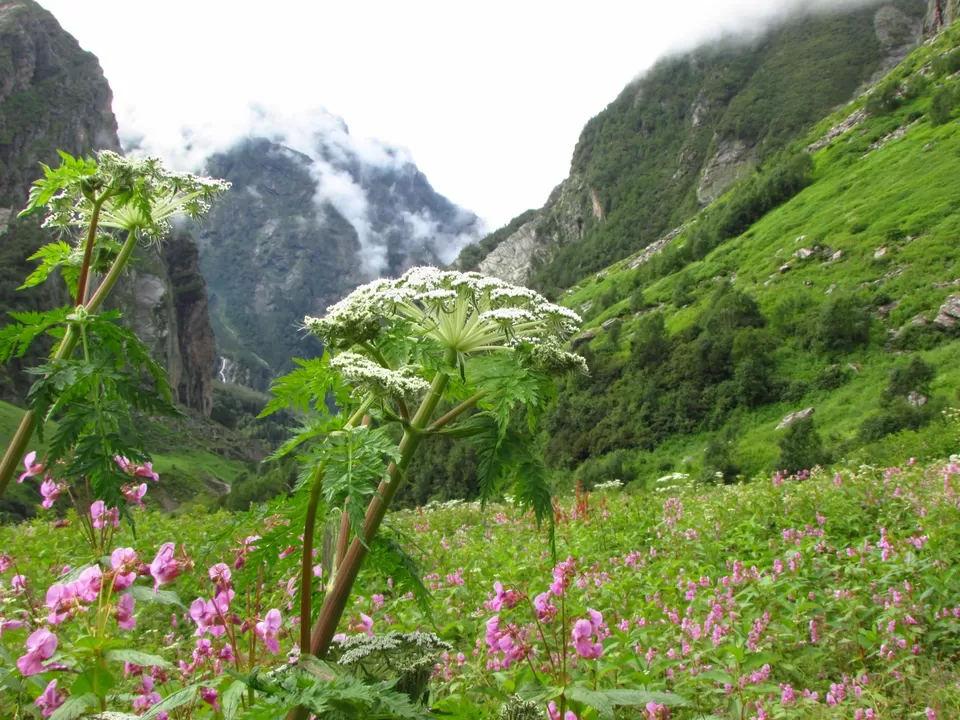 Today we were visiting the Hemkund Saheb, this is a separate trek which starts from Gangaria. Hemkund Saheb is the highest Gurudwara in the world and many devotees visit this place every year.Some people opt for pony , palanquin to reach the gurdwara. It's a 8 kms trek and the route has stairs throughout. This route is very scenic and offers magnificent view of the Himalayas. You will get a sense of containment on reaching the Gurdwara, the experience is very heavenly and can't be put in words. The prashad and Chai served at the Gurdwara is something to die for. The glacier water lake at Hemkund sahib is very picturesque and considered holy, many devotees who are not scared of hypothermia take a deep in the lake.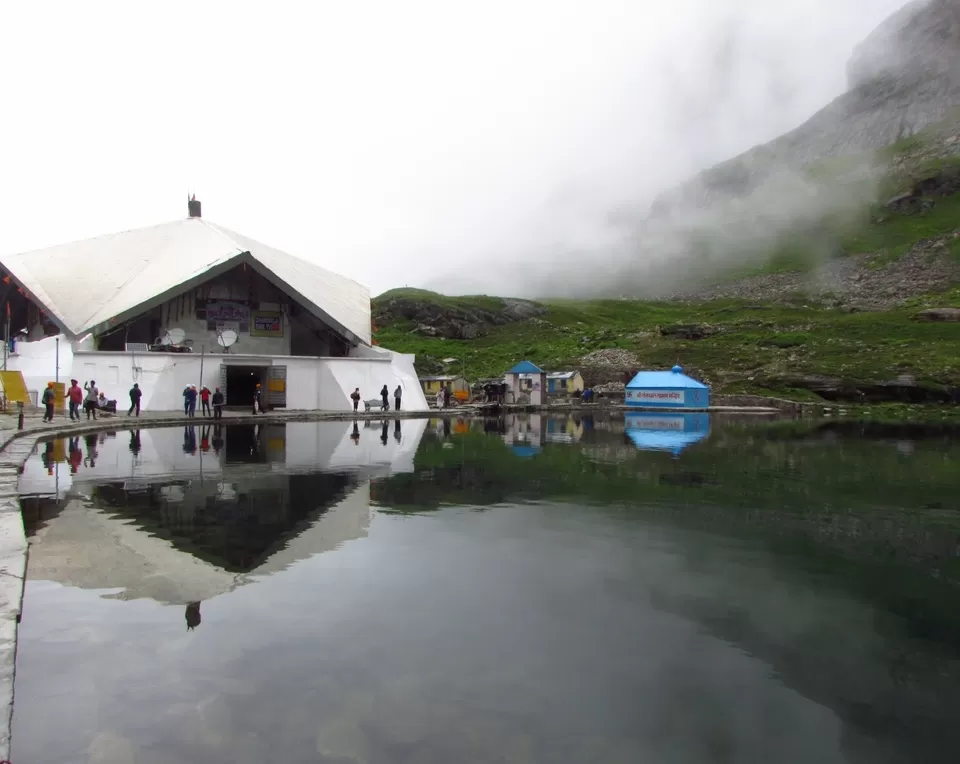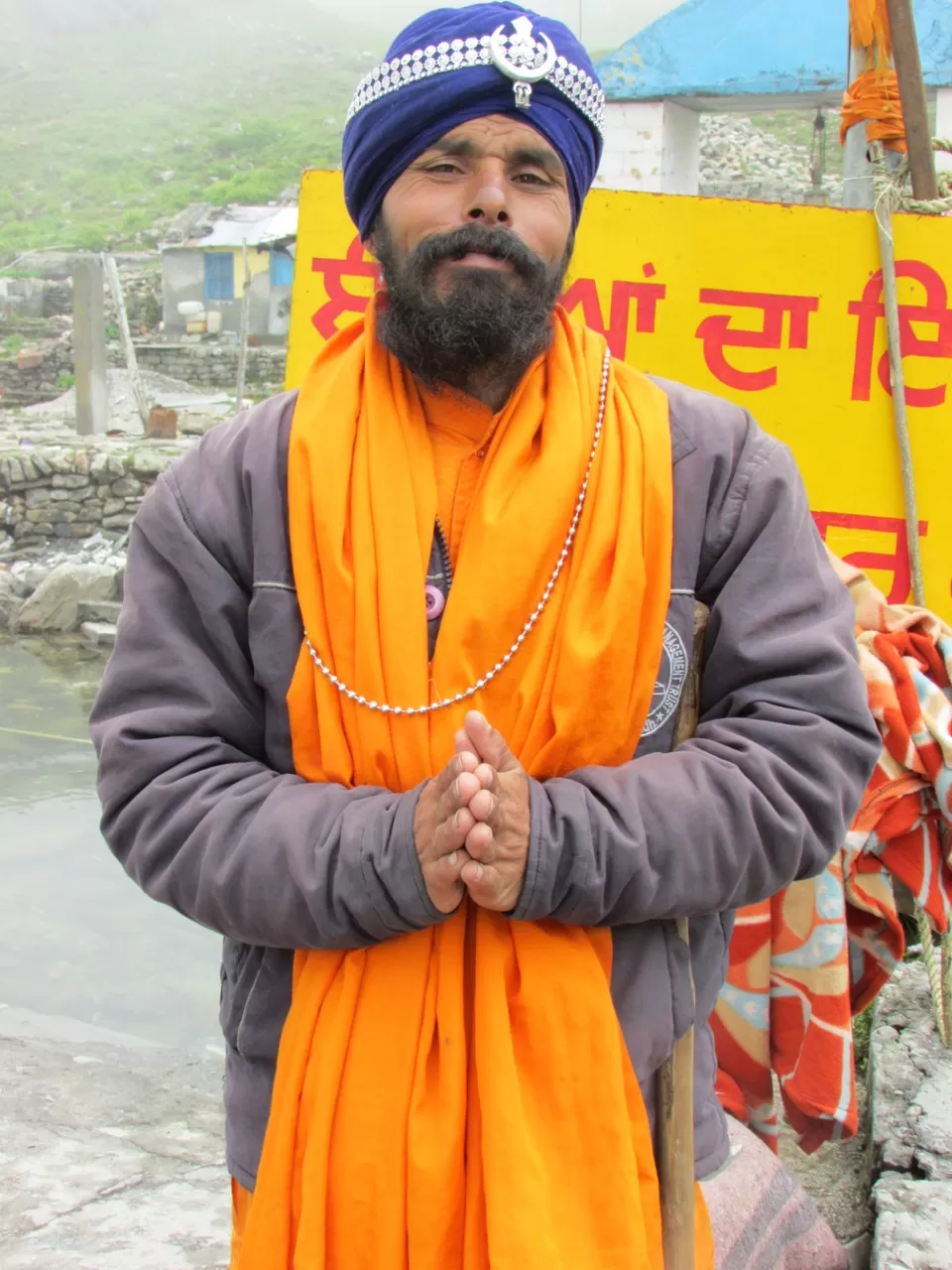 Now was the time to start Trekking down to Govind ghat , it was a easy trek and we reached Govindghat in less than 3 hours. In the afternoon we were to Visit Badrinath however it was very dicey , given the unpredictability of the weather. Luckily we could visit the Badrinath temple however didn't get much time to spend over there. You are always at the mercy of the weather in the Himalayas . The road to Badrinath is not for faith hearted ,it's very narrow and the land slide are very common in this region. Luckily we reached Govind Ghat safely ,we got to know later that day there was a land slide and the route to Badrinath got blocked completely. Super Lucky us!!!!!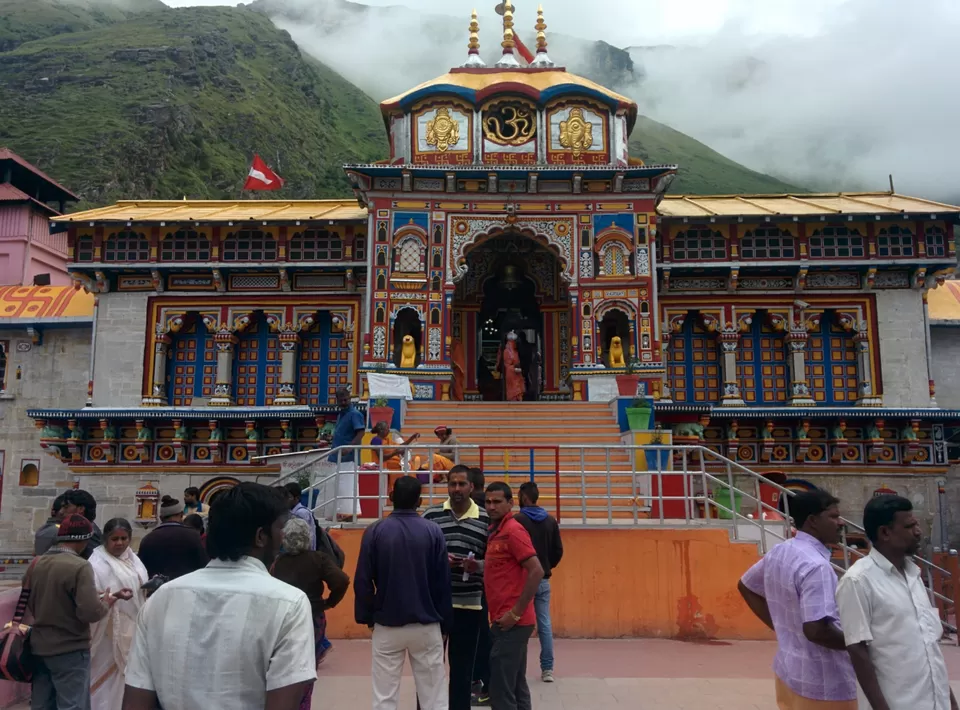 My return to the city life was super smooth . No delayed flights, no missed trains . This trek made me feel so close to the mountains that now I make it a point to do a Himalayan trek every year. Company or no company,I always look forward to visiting the Himalayas and feel myself close to serenity and tranquility . Going on this trek alone was one of the best decision ,I met so many new people, made many good friends.No matter how hectic your life is , always find time to do something you enjoy doing.
So what are you waiting for let's TREK!!!!!
#trekking #himalayas #mountains