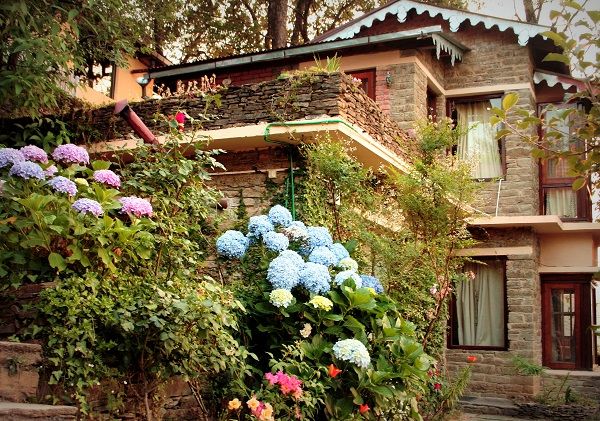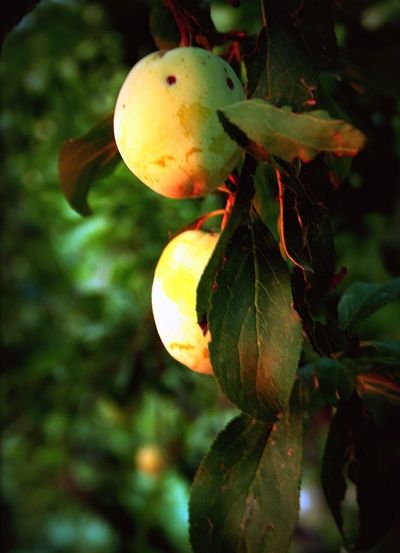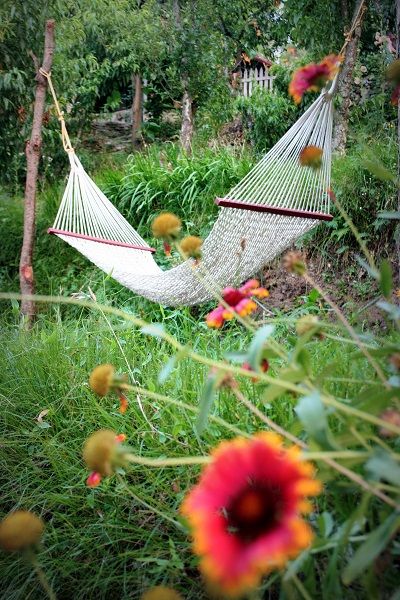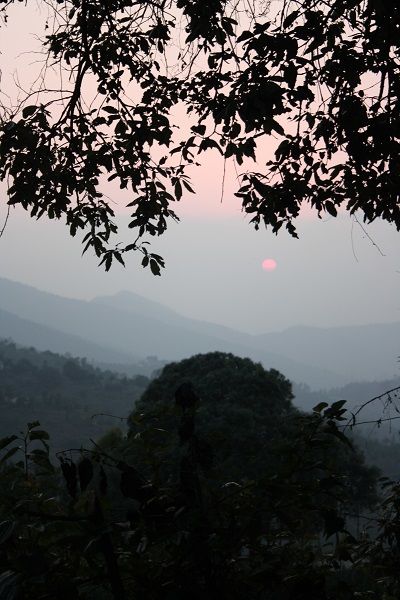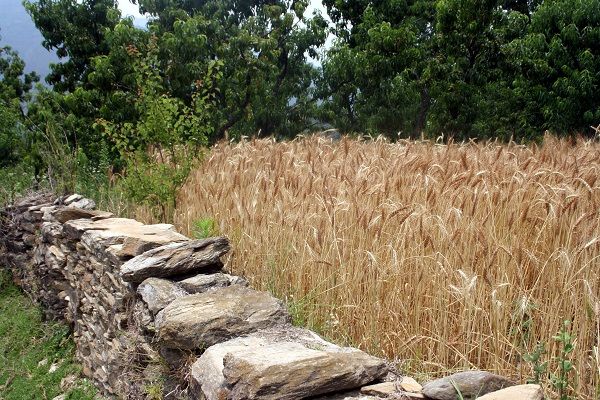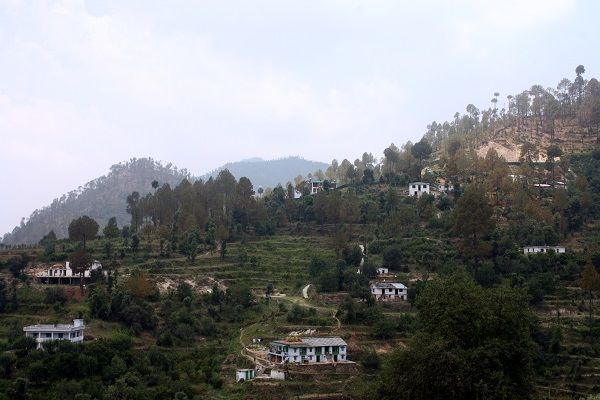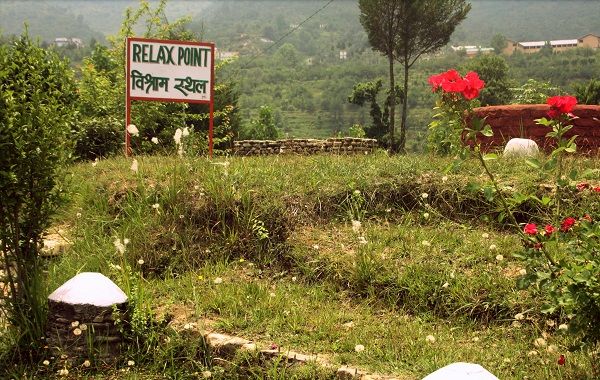 Have you ever wondered what silence sounds like? It's that buzz in your ears when everything else around is calm and quiet. At Nathuakhan, this buzz is the foundation of its natural ambiance. Listen closely - you'll hear bells from a faraway temple, chirping of birds, and the cheerful voices of the villagers add to the music. For anyone in search of some inner peace, that is the perfect soundtrack on a loop.
I just wanted to escape all the confusion and anxiety. The Delhi heat wasn't making it any better. Stranded out there in the open world with a fresh 'graduate' tag, indecision ruled my days and soon turned into frustration. Do I chase my dreams with my heart or let my brain take over and accept that tempting job offer? To find an answer, I needed to escape this cacophony of the capital and its simmering summers. It was time for some much needed alone-time.
I knew I had to head to the hills, but go beyond the tourist hot spots. Desperation ensured efficiency. A quick internet search lead me to Nathuakhan - a tiny village in the Nainital district of Uttarakhand. Twelve hours later, I had my accommodations booked, packed a backpack, and was headed to the Old Delhi Railway station. With the long waiting lists of the peak season rush, catching a train was out of the question. Instead, I opted for an overnight bus ride. After nine hours of zero leg or luggage space, uncomfortable seats, and bumpy potholed roads, I negotiated gunny sacks piled up on the aisle and exited the bus at Kathgodam. Now, it was a two hour uphill drive to my destination. The taxi arrived promptly and soon, the luxury of an entire backseat had me slipping into a nap.
The car came to a stop outside an unimposing brown metal gate. A sign by the side read "Bob's Place." That's where I had booked my rooms. Well, it looked great on the website, but…
Before I could jump to conclusions, Bob's staff were ushering me in with warm smiles. The modest facade offers no clues of the splendor within. Walking through the gates, I couldn't help but gape at that picture book land of ivy-covered cottages, flower beds and the misty mountains. Let's not call Bob's place a resort. It's more like a vacation home that you can rent out for a few days. When you arrive tired from a hustling bustling city, looking for some peace and pampering, Bob's staff welcome you with generous hearts and put you at ease.
Just a few steps down the hill, I was shown to my room – cozy and comfortable with wooden floors and ceilings, large windows opening out to the gardens, a basic but clean washroom, a bukhari to keep you warm during winters and a large bed with a patchwork quilt. Outside the sun was high, but the cool mountain breeze promised pleasant weather. I let my worries slip away and decided to take a walk after a homely breakfast at the common dining hall. The resort manager suggested a quick tour of the property before heading up to the village nearby. There wasn't a single barren spot at Bob's - colours pop up from every corner. Where roses and hydrangeas cannot reach, stone tables and wooden chairs were arranged under badam trees. As my guide put it, "this place is a wish fulfilled by nature." That evening I had tea and biscuits under a tree with almost ripe peaches, dimpled red and swaying to the breeze. As the sun faded behind the hills, I lay on a hammock watching the stars come out. Then it was time for dinner and sleep - I had an early morning trek planned for the morrow.
Old habits die hard - especially the bad ones. My 'early' morning began at eleven. After a quick breakfast, I set out on the trek to the valley. My guide, Shekhar, lead the way with a bounty of stories about the villagers. The road that brought me to Nathuakhan continues up towards Kumaoni hill stations like Almora, Ramgarh, and Ranikhet. The village was a kilometer ahead on this road. Here, we got off the road and the path narrowed down to ledges on the hillside. At most places, it was wide enough for a small car to pass. But near the fields, you wouldn't even find space to keep your feet together. At steep inclines, rocks were laid at an angle for a better grip. I was comfortable in my trekking shoes, but Shekhar conquered the whole trek in his slippers. We walked past temples and banyan trees; huge family homes that look tiny from the outside; fields of potatoes, cabbages, beans, and wheat. Further downhill, the vegetable patches give way to orchards of apple, plum, and peaches. You can catch the first glimpse of the river from here. In summer, it is barely a creek - barren and white with rocks that shimmer in the sun.
Halfway into the valley trek, we stopped at the 'Relax Point' - a picnic spot maintained by Nathuakhan's few homestays and resorts. While I found a shaded spot to catch my breath, Shekar went off to fetch water. Villagers shouted out greetings as they went about their business. Everyone wanted to know why I was travelling alone. Fruits were offered from family orchards and an elderly man invited us home for tea. We discussed travel, nature, and his simple village life over smoky sweet chai served on a sprawling balcony overlooking the fields. A couple of hours passed before Shekar hinted at our now forgotten trek. We said our goodbyes to the family and got back on the trail.
I puffed and panted up a steep slope to catch up with a confused Shekar. No, he hadn't forgotten the way. It was a trivial matter of whether to take the short but steep trail down the hill or the concrete path that goes around it. I asked him which way is more interesting and he pointed to a small gap between the rocks and a path that seemed to have been formed by frequent footfalls of the villagers. We skidded on loose dirt, dodged pine and oak and squeezed through in-between boulders. Five minutes later, I was standing on the river bank. As seen from above, there was more 'bank' than 'river'. But the trickle of sweet cold water was refreshing enough. Shekar was talking about their late night parties here and I wished I had brought some friends along.
I settled down on a boulder and was thinking about souvenirs when I spotted a shiny grey pebble. I picked it up to find some of its glitter pass on to my palms. The next half an hour was spent looking for more of these. Shekar climbed up a ledge to pick some plums. They weren't ripe enough to be sweet, but tasted like sweet & sour candies. We did a bit more of the souvenir hunting before we set out on that uphill trek back to Bob's. With lunch on our minds, we decided to take the short cut. The steep inclines proved to be a challenge, even for Shekar, but helped us reach the village in less than half an hour. Satellite dishes were the only reminders of their existence in the present world; otherwise these homes could easily fit into the past. Trudging through the narrow village lanes, we reached the main road leading straight to the market. A few grocery stores, vegetable vendors and tea stalls complete the scene. However, unlike other tourist-friendly villages, none of them were customised to suit the city folk.
Back at Bob's, I settled down on a hammock with a book. But it remained closed, as I made an important decision for the life ahead. The fresh mountain air, the happy villagers, and most definitely, the sound of silence have done their job well. As the moon rose, I made my way to the dining hall with a spring in my step. That night, I dreamt of peach trees in the summer and hammocks under them.
The next day, I had my bags packed and ready. A train ticket was waiting for me at the reception. As I headed back to Kathgodam, there were storm clouds in the distance and rain was imminent. But nothing could dampen my spirits, as I kept my eyes peeled for all those sights I had missed on the way up. The villages rolled by with little boys selling roasted corn, men heading home after a hard day's work, women haggling in the market, and a few tourists parked on the roadside to take pictures, but oblivious to the real view.
It began to rain only when I had settled down on my comfortable berth. I hoped it was raining in Delhi too. But as the train came to a halt at Old Delhi, the sun was beaming with no mercy. The metro had the usual problems - there was pushing and shoving and someone was cursing someone for getting a bag stuck inside the x-ray machine. I smiled to myself as I thought - And here we are, life as I know it. Until another weekend getaway.
About 40 Kms away from Kathgodam, Nathuakhan is a tiny village in the Nainital district of Uttarakhand. Up ahead on the road that leads to this little-known getaway are Almora, Ranikhet, Ramgarh, and other Kumaoni hill stations. The village has a couple of homestays and resorts. Bob's place and Ek Chidiya Cottage are highly recommended for a memorable stay.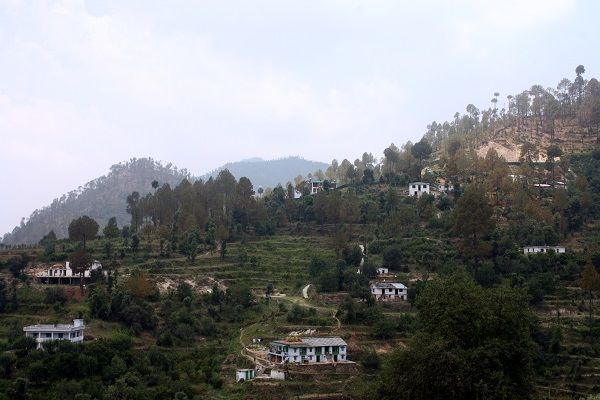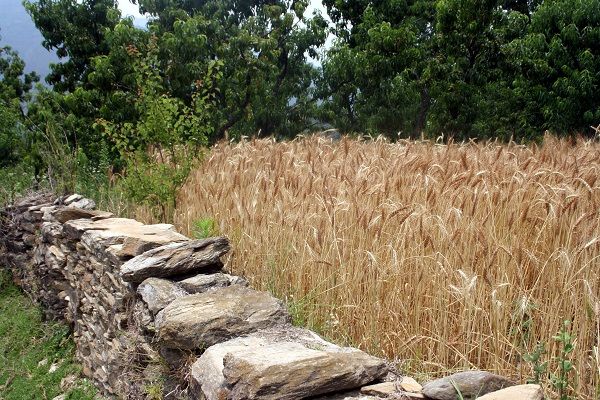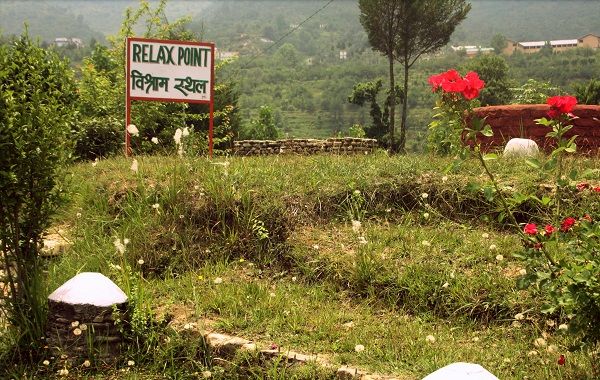 Let's not call 'Bob's place' a resort. It's more like a vacation home that you can rent out for a few days. When you arrive tired from a hustling bustling city, looking for some peace and pampering, Bob's staff welcome you with generous hearts and put you at ease at once. I couldn't help but gape at that picture book land of ivy-covered cottages, flower beds and the misty mountains.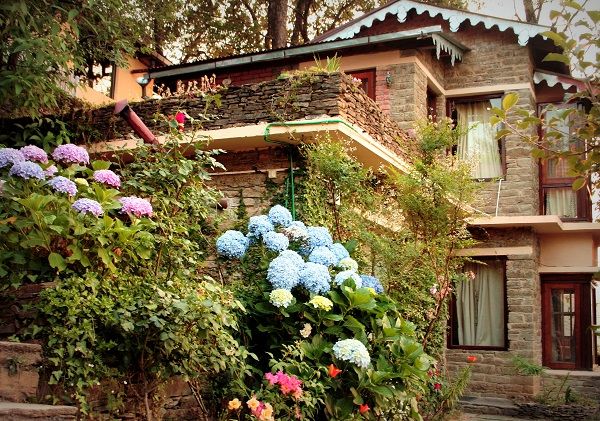 Frequent Searches Leading To This Page:-
Nainital Tour Package From Delhi, Nainital Tour Packages With Prices, Nainital Package From Kanpur, Nainital Honeymoon Package, Nainital Package 4N/5D, Nainital Tour Package For Couple, Nainital Tour Package From Delhi By Car, Nainital Family Package, Group Tour Packages To Nainital, Nainital Tour Plan 7 Days