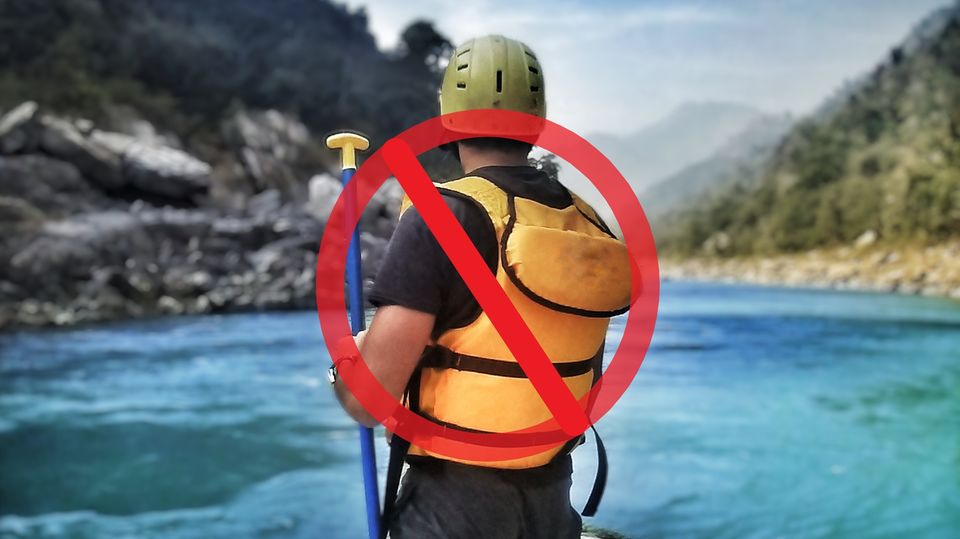 Yes, you read that right. The Uttarakhand high court has banned water sports (river rafting, paragliding and others) in the region for the time being.
But why?
So the high court observed that despite being very popular among the tourists and adventure seekers, these activities have been going on for a long time without any formal safety measures.
Rishikesh has been a popular destination for tourists, and offers several water sport activities from white river rafting, paragliding to ziplining, but without any regulatory oversight. While this is a question for safety for the people, we can't just ignore the fact that this also affects the environment.
The river Ganges, which holds a very sacred place in our country, has been exploited by people. Drinking alcohol in the river water and littering has contributed well to make Ganges impure.
Is it banned for ever?
Obviously not. The high court has directed the state government to form proper regulatory guidelines for these water sports to continue.
The HC's order states, "Tourism must be promoted but it is required to be regulated. The sports for pleasure cannot be permitted to end in disaster."
So until the government comes up with some rules for operation, no more river rafting in Rishikesh.
I believe this to be a necessary step from the high court to safeguard both the environment and people engaging in these adventure activities.
What to do in Rishikesh then?
Well, the water sports are surely one of the core reasons people travel to Rishikesh, but that's not all it has to offer.
Rishikesh is the Yoga Capital of India(or maybe the world) and there are many ashrams where you can rejuvenate and find your lost self.
For adventure sports, Jumpin Heights is still in operation. You still can experience the thrill of Bungy Jumping, Giant Swing and Flying Fox.
Check my post for how can you make your trip to Rishikesh Fun.
Let's hope for the government to come up with the guidelines soon.
Reference: High Court bans water sports in Rishikesh