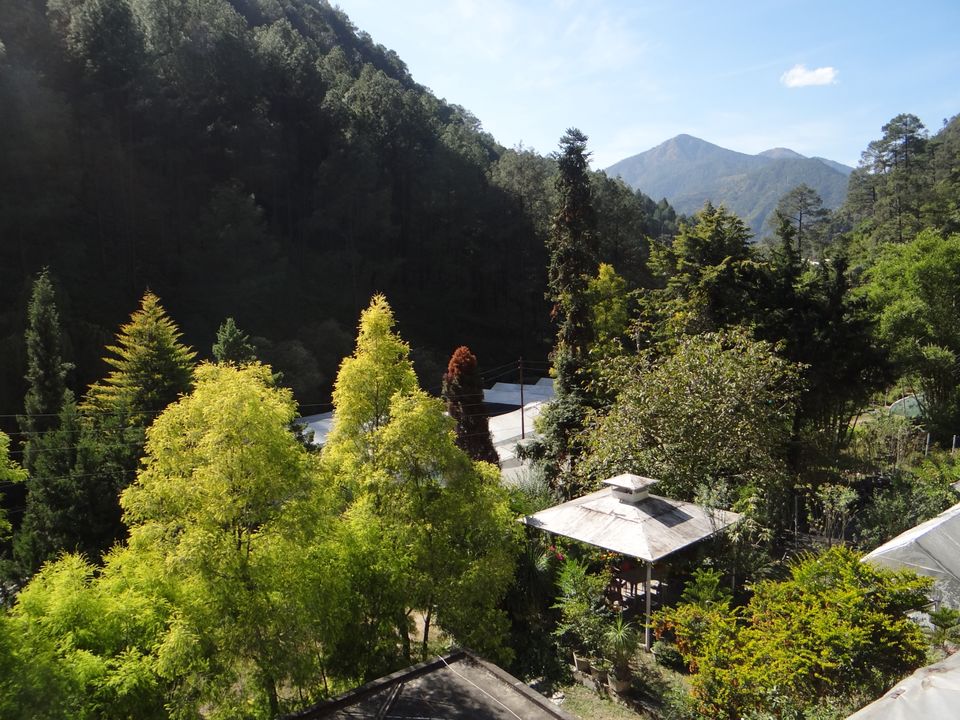 I had been feeling Jaded for many days ; it was then I realized that I last went on a trip with my mom 4 years back , so I stunned my mom about my impulse.
So, I asked her ..LET's GO TO ALMORA ..& she replied to me "WHEN " . And To be Honest I didn't expect my mother to say yes so quickly &  my father because of his busy schedule couldn't be part of this plan.We were all set to leave for ALMORA next day.
Back then I was living with my parents in ROHTAK city (in the state of HARYANA) ,just 60 KM away from DELHI.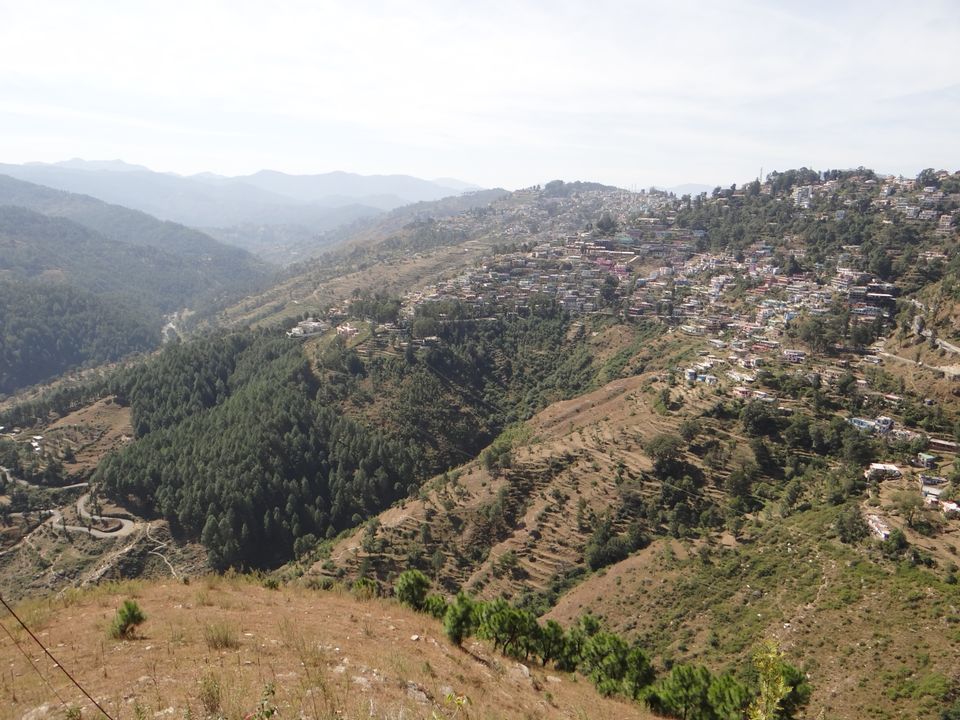 22 October ,2018
The road distance between ROHTAK to ALMORA is about 430 km which includes 100 km hilly drive.
We took our personal vehicle & started our journey at 6:30 AM . On the way(NH-9) we crossed many  cities including Moradabad,Rudrapur & Haldwani .
Once we crossed Haldwani at around 3:30PM from where  hilly drive began,  We took Bhowali to BHIMTAL LAKE Road & Skipped NAINITAL City Route made us saved good amount of time.Also i didn't want to drive at night & on top of it wanted to reach ALMORA on same day .
we were on top of the hills & my mother beheld the view & I felt sudden coldness of the Air  & according to me we were on our schedule .
We reached beautiful BHIMTAL LAKE  we were driving alongside the lake surrounded by many beautiful cottages , greenery & I remember we talked about buying a property here would be great investment.
After that Dense Pine Forest started & we were going downwards  in the bottom of a valley & atlast I took a very hard right it then my Mother saw a Billboard stating as "KANCHI DHAM" , then she instantly recalled that it's very Famous Ashram.
And I was amazed to know that even STEVE JOBS  & MARK ZUCKERBERG had visited that Ashram during their respective trips to India.
We decided to visit the Ashram as it was not crowded at all & a small stream flowing with the temple whole aroma was very majestic.
ATt 5:30 PM , we headed to ALMORA which was still 80 Km away & my mother  was very happy now as  she visited one of her favourite places which she read in her mythology books.
Around 8:00 PM we finally Reached ALMORA & the night view  was as  stunning as I imagined.
I easily found a Two Double Bed  room as it was Offseason with not much tourist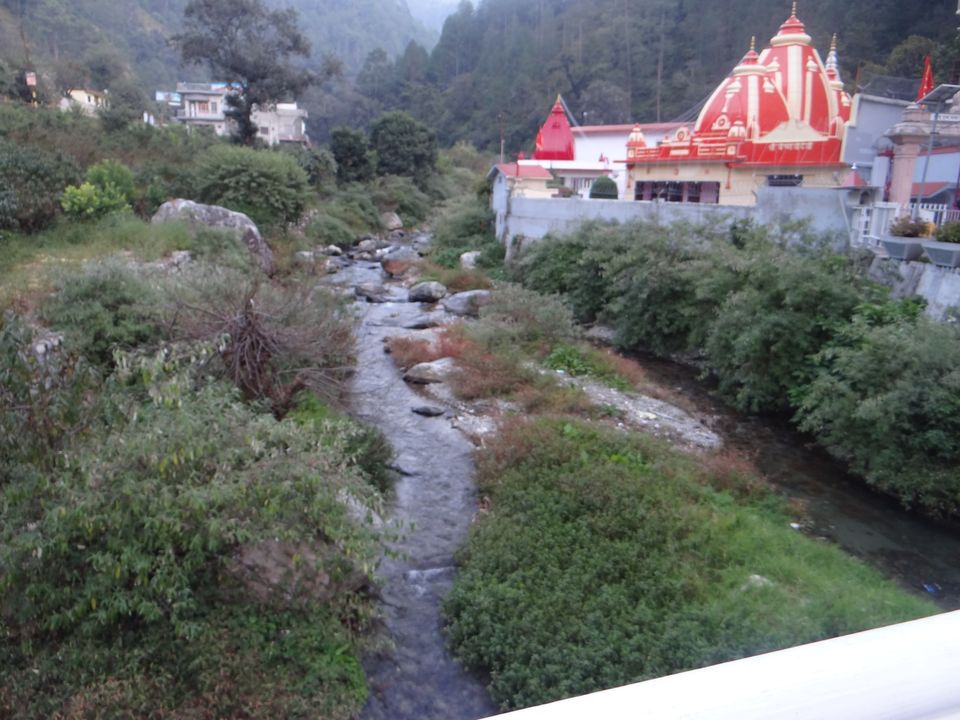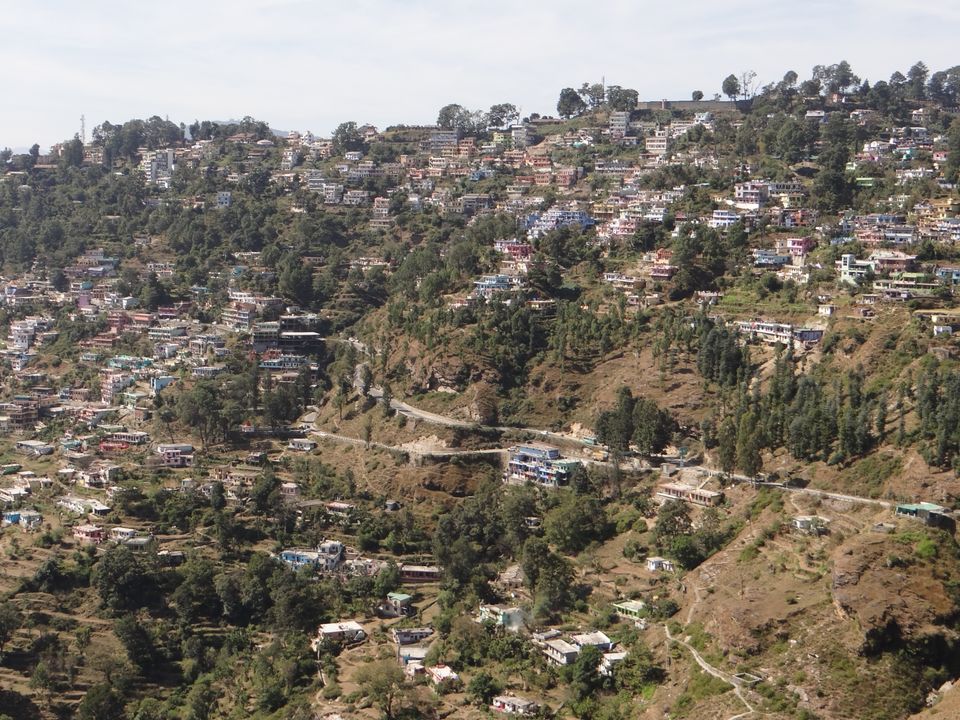 23 October ,2018
The main purpose of the day was to enjoy the beauty of Almora & its near by places.
First we visited  HIPPIE HILL where the Hippie movement of 1960s , 70s started .
The Distance Between ALMORA to Hippie Hill  is just 8 km & just on the opposite side lay beautiful Himlayan Range &  we were lucky it was clear sunny day.
And  now we decided to visit JAGESHWAR TEMPLE as my mother wanted to visit that Ancient Temple built around 6 AD to 10 AD 
The DISTANCE BETWEEN ALMORA TO JAGESHAWAR TEMPLE is just  35 km
On the Route , there were many beautiful villages passed & all the way to the Temple we were surrounded by Pine Forests & Himlayan mountains as our new companion .
At around 3:00 PM we reached our  Destination JAGESHWAR Temple hidden in a small valley  surrounded by more than 100 feet Tall trees with limited sunshine with crystal clear stream flowing behind the Temple to make it look more Serene .
It was love at first sight & I told my mother we should stay here instead of going back to ALMORA.
My mother went to the temple, whereas i & a mountain dog who kept following me explored the tiny village & some how I arranged a room for us above a Grocery store because there were no cottage or hotel in that tiny village.
The only demerit was limited food option
but still the locals were very friendly and provided us every facility they could.
I roamed the whole village & listened to all myth & stories related to that place.It was truly an unbelievable experience .
I Sat down alongside a fire  I would never forget my conversation with locals about ESCAPADE OF YOUTH from high mountaineous villages to big cities as it is still a major concern for them.
Everyone Polite & from the moment they awake locals devote themselves to the perfection of whatever work they do for their livelihood.
I saw locals already stored woods in their houses for the upcoming harsh Winters.
After I captured the incredible Architecture of the  Temple , it was time for us to say Adieu to this Beautiful place.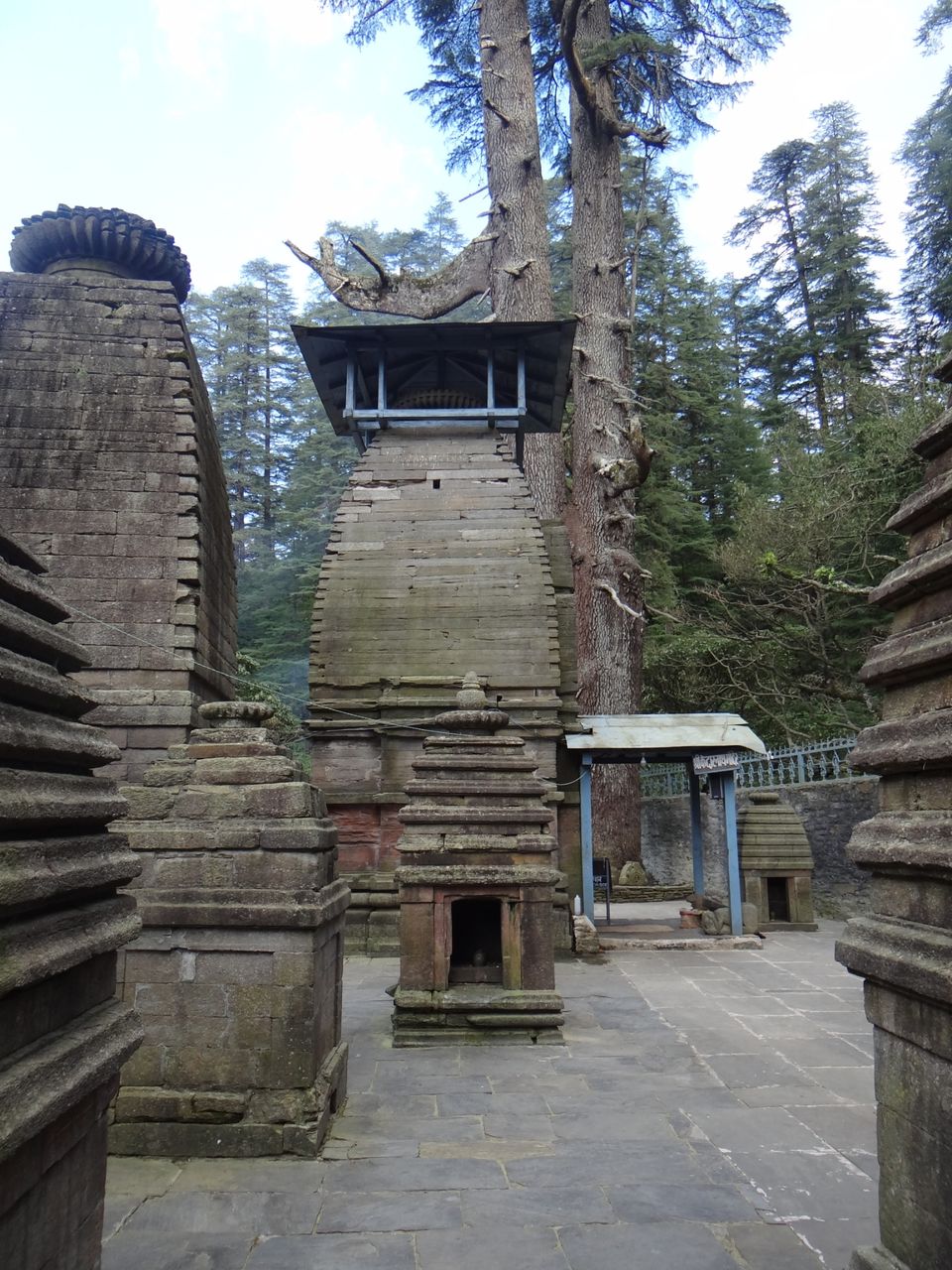 24 October, 2018
Going back to NAINITAL via ALMORA , we stopped at few places , took many pictures of
Mt. TRISHUL(7120 m) 
The DISTANCE between  ALMORA TO NAINITAL is 65 km.
We arrived at NAINITAL at around  1:00 PM , my mother shopped few things we even boated in the Famous NAINI LAKE ,
As there were not many tourists in late October it was quiet & colors of Autumn were seen all over the tree line along the lake .
Now it was almost 3:30 PM , we decided to finish our trip & headed to our Home .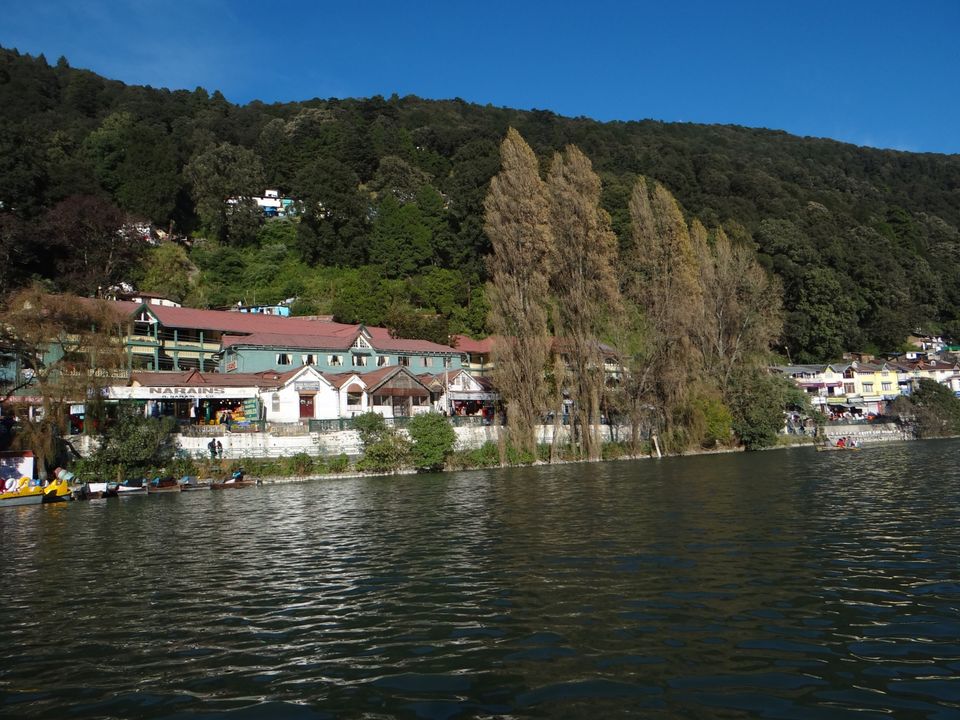 Inching closer to our home I noticed my mother was very happy & rejoiced .
And I drove around 1000 KM in 3 days including 300 KM of hilly drive even after that I was not tired a bit ; infact the Kumaon region of Uttrakhand  filled my mind with peace & harmony in that short trip.