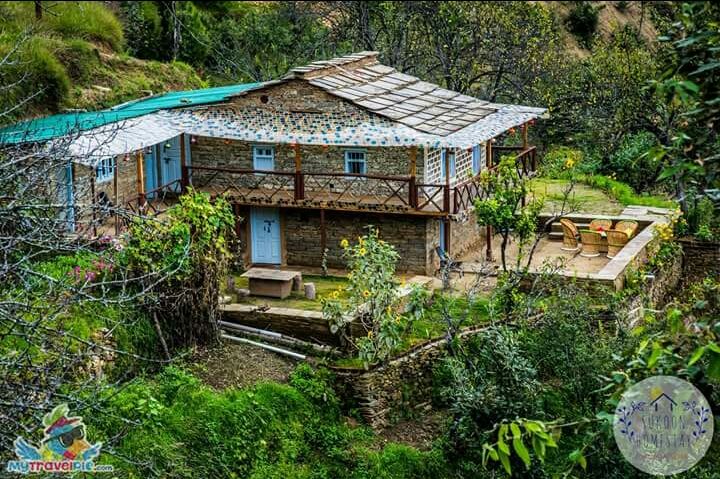 "Being a traveller Sukoon Homestay is the Best Place with great food and Hospitality i have been through so far!!"
Last month in September I was planning to visit Jageshwar dham, Uttrakhand but was unable to find a good place for stay. Then after a research of 2-3 hrs I came across Sukoon Homestay, Jalna gaon, Almora that is just at a distance of 30 kms from Jageshwar dham.
And I was unaware of the fact that I have just found Paradise in a Homestay before visiting it.
I just contacted the owner Mr. Shivprakash choudhary (M. 9310433265) and booked the rooms for 5 people.
And finally we started our journey and reached Sukoon Homestay after a drive of 10 hrs from Delhi. After reaching there I was awestruck by the beauty around, those white virgin Himalayan peaks and yes the aura of Homestay in itself. And then my mind whispered "Good decision of choosing this place for stay, Well done!" Sukoon homestay has 1 big cottage and 2 rooms. They offer you all the facilities from finger licking food to barbeque, wonderful rooms, beautiful surroundings, games and most important a guide as well and all that too at very Minimal price.
Jageshwar dham (Nagesh Joythirling) is around 30 kms from the homestay. Almora city is at a distance of 10-15 kms. You should also visit Chittai Golu devta temple (Temple of countless bells) after being to Almora.
At Sukoon, your day starts with the melodious chirping of birds while the the first rays of the sun fall onto the stone walls and slate roofs of your private cottage. It's a home away from home in the lap of nature and himalayas.
Sukoon Home stay is the best place i have stayed at so far in my life. The place is best in food, Hospitality, Staff, Rooms, Facilities, View, Surroundings.. Everything is best. If you haven't been here you are surely missing something in your life. I am not so fond of writing reviews for a place but Sukoon homestay compelled me to do so. And i am so grateful to it. Thanku Sukoon Homestay for making my trip so wonderful and Memorable.
My Jageshwar trip was wonderful and memorable just because of the Sukoon Homestay. I have decide to visit it every year because I have got connected to this homestay. Thanku Shivprakash sir and both the caretakers there.
Sukoon I will rate u 10/10! :)