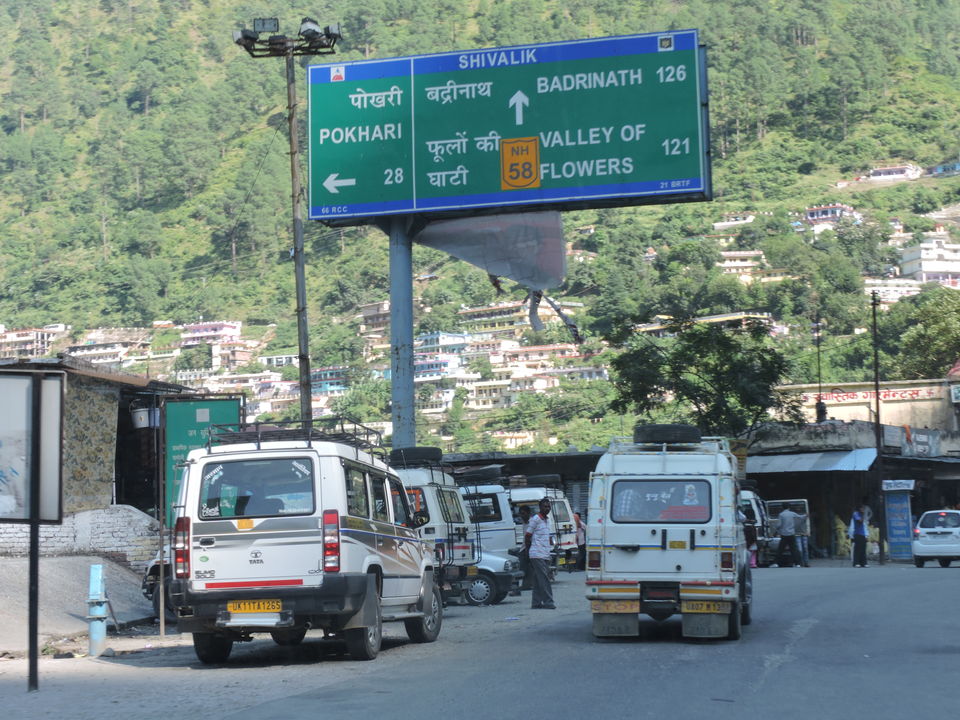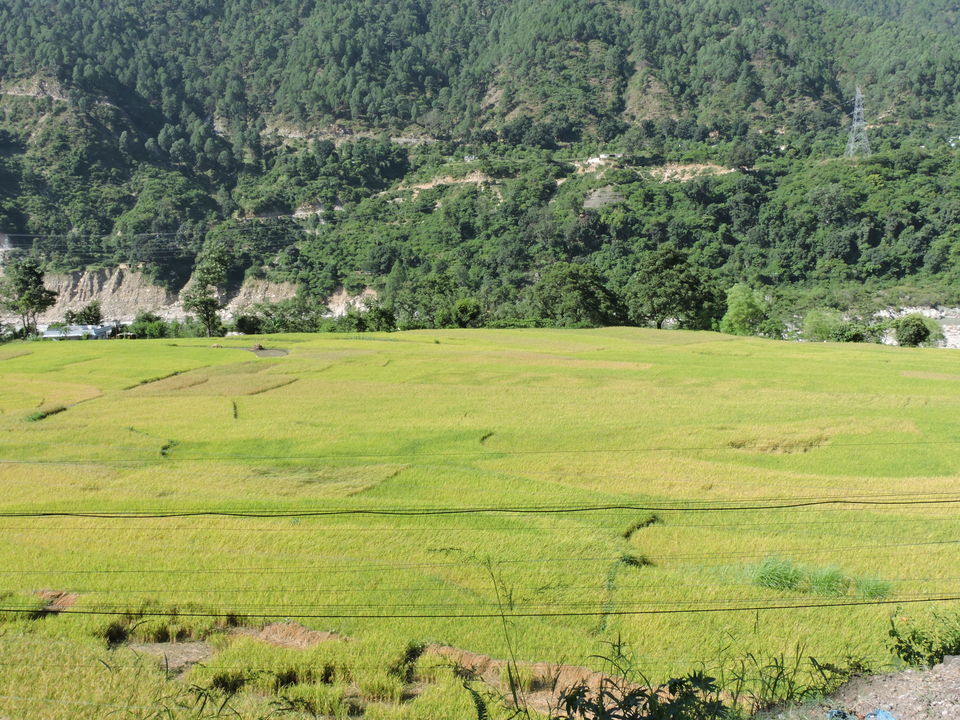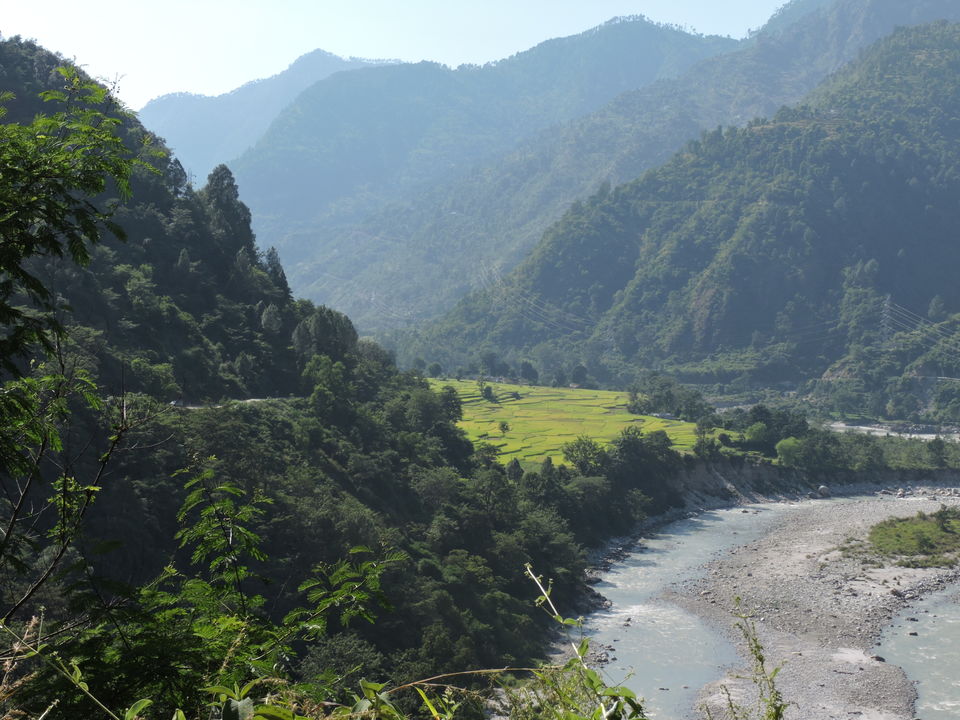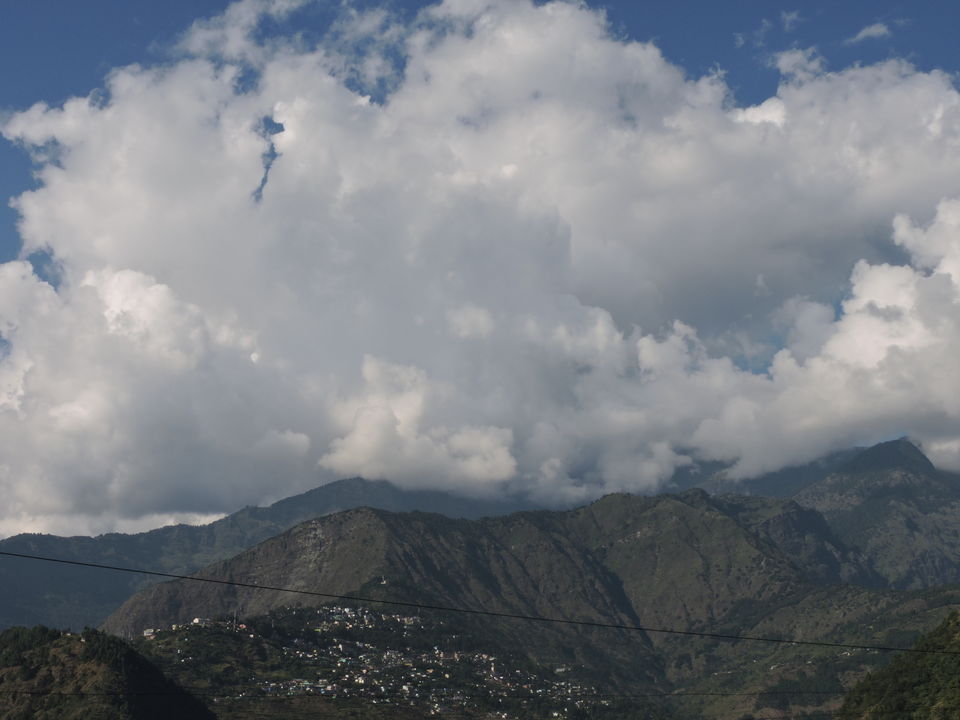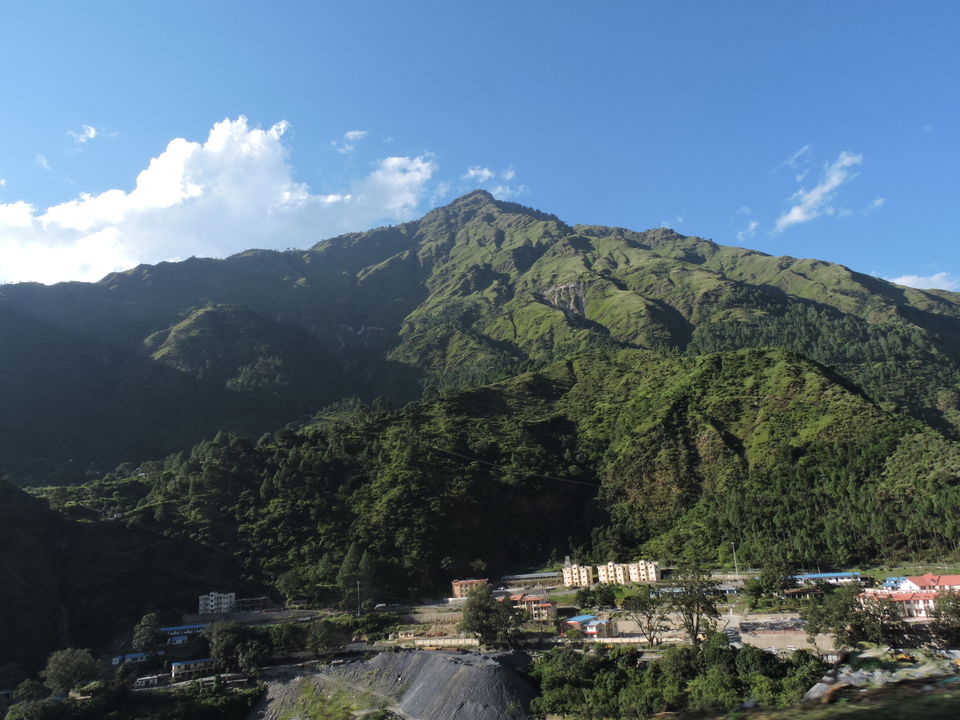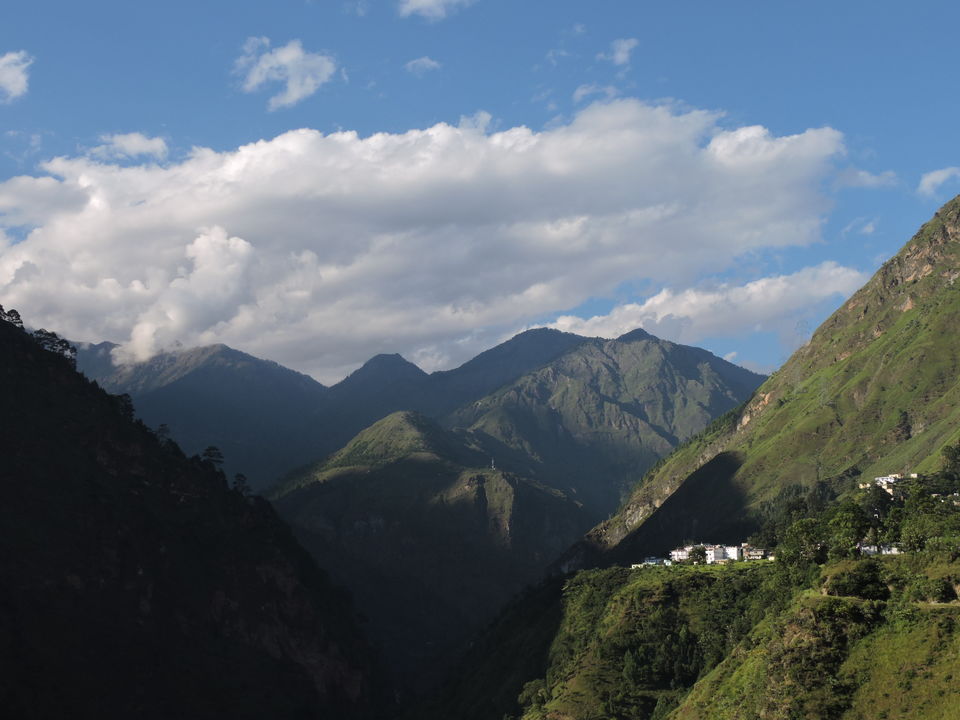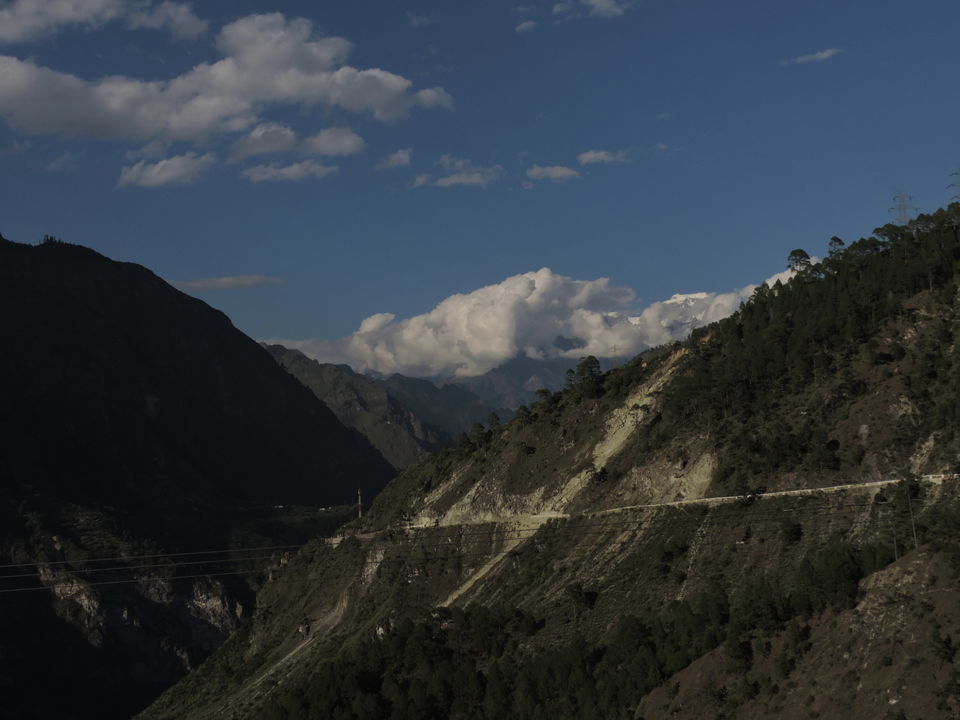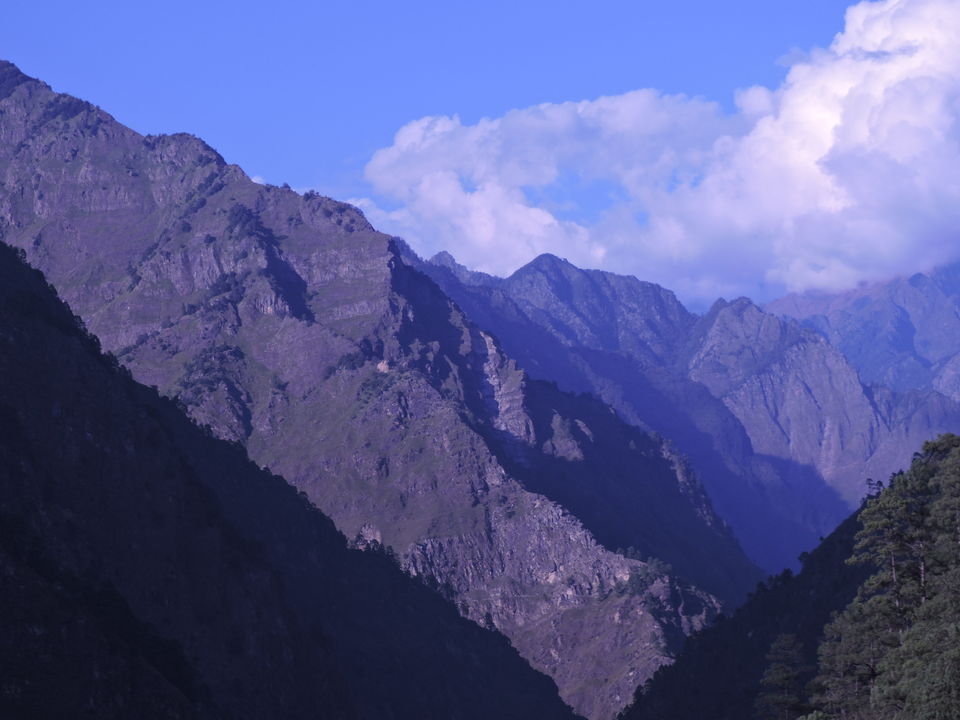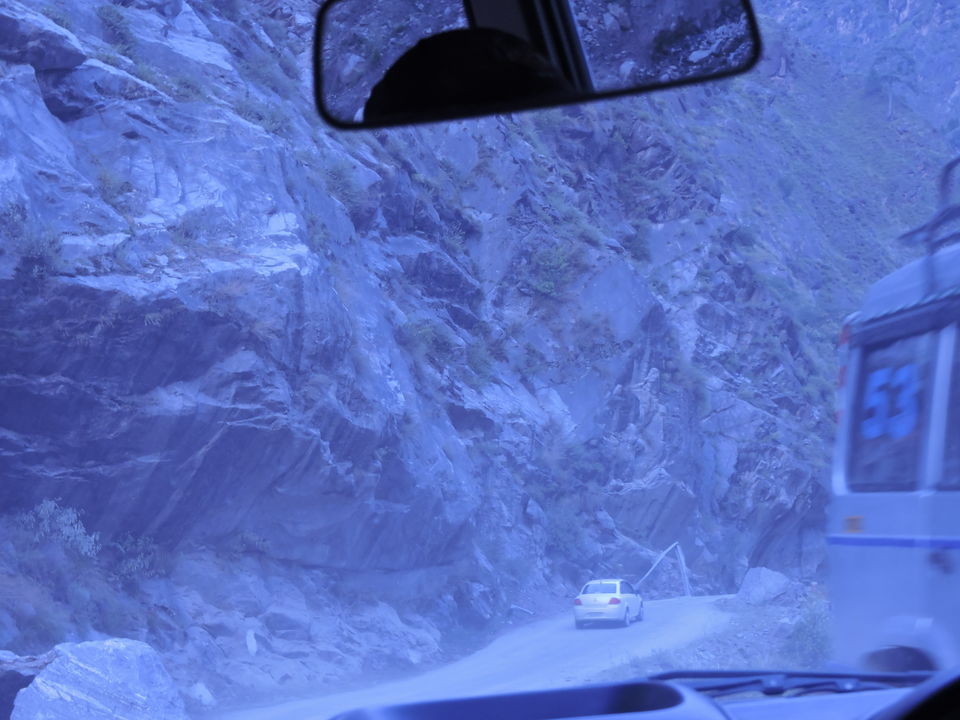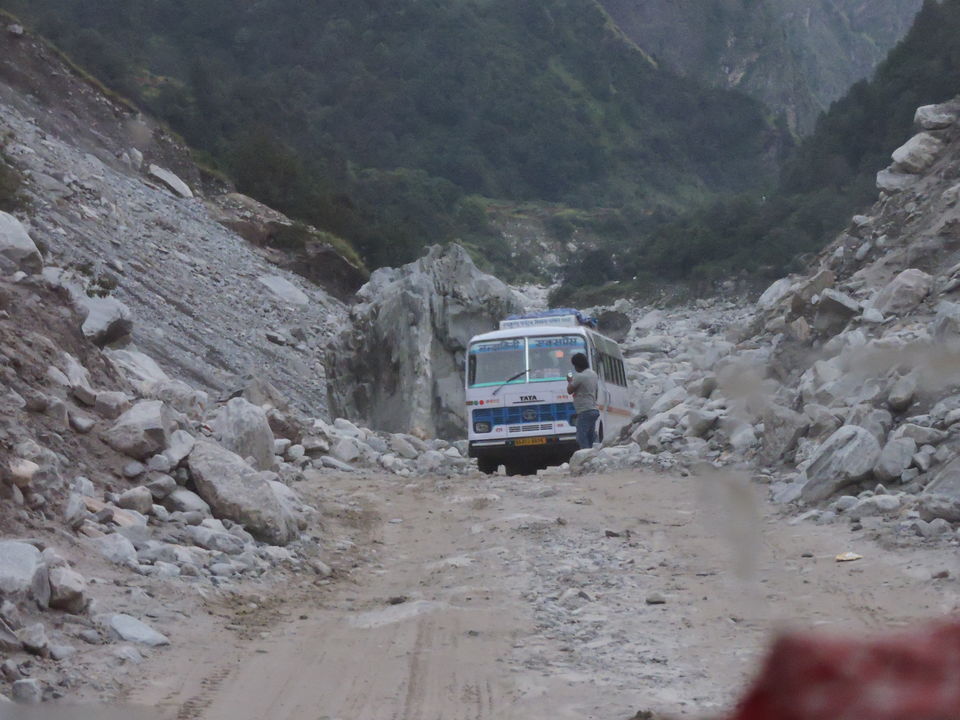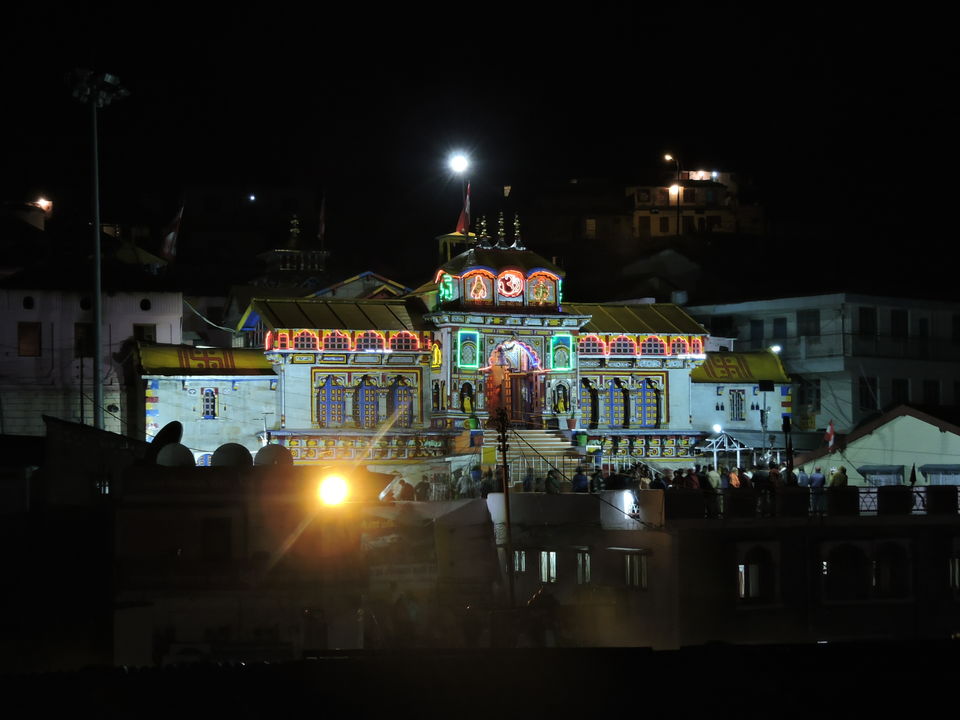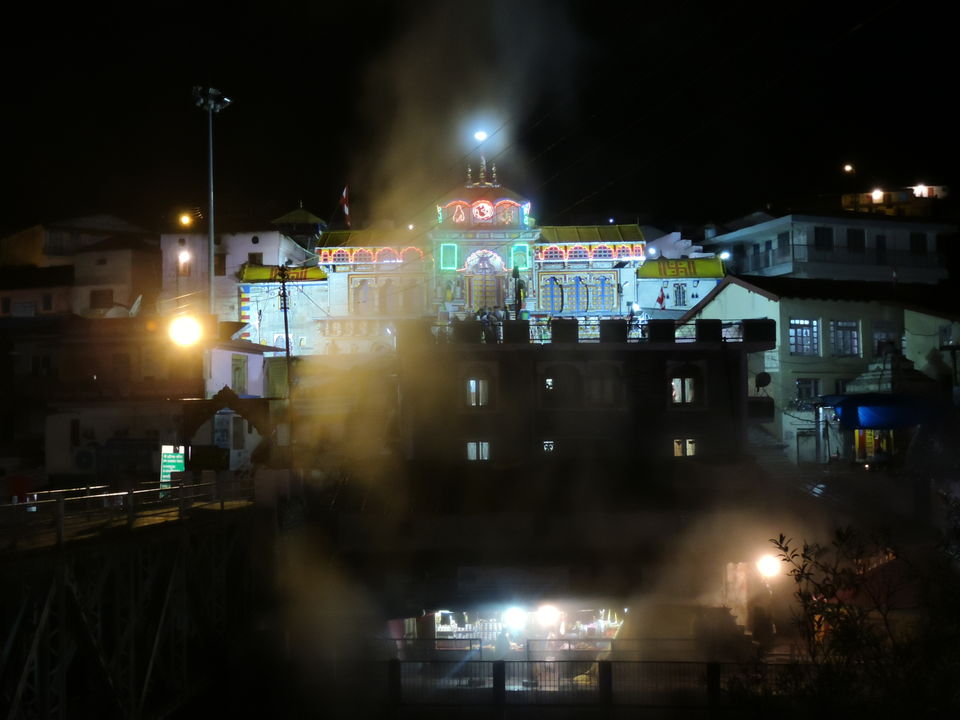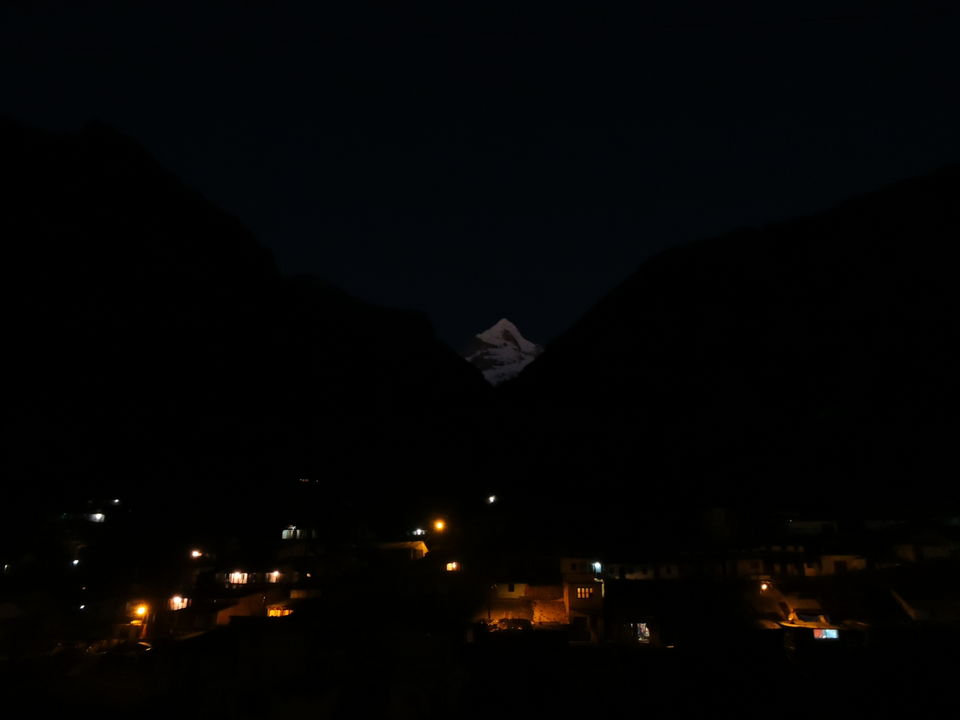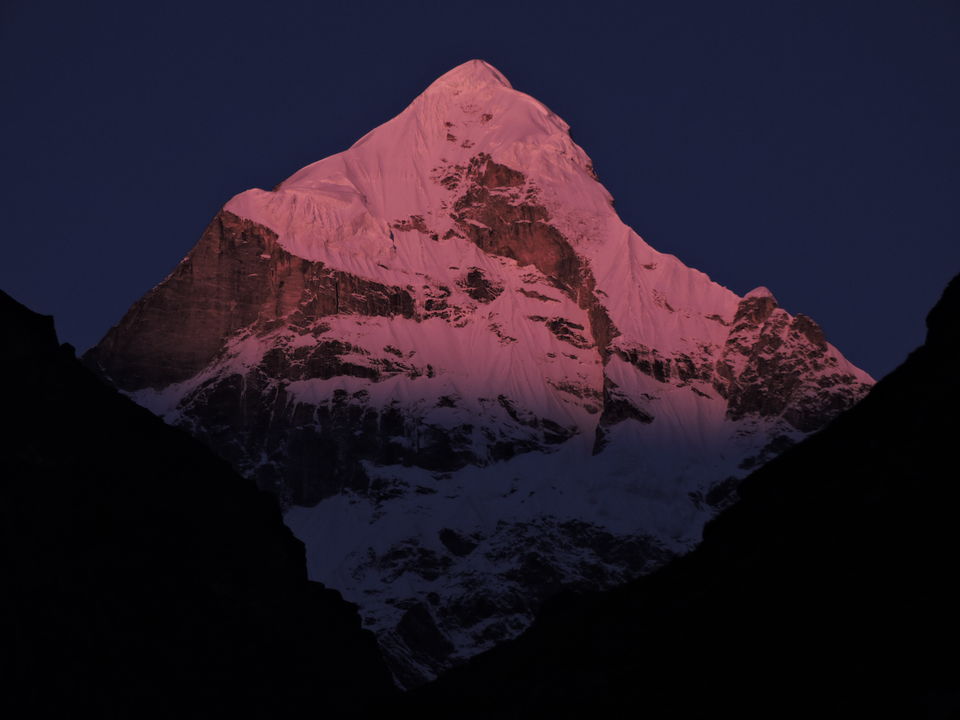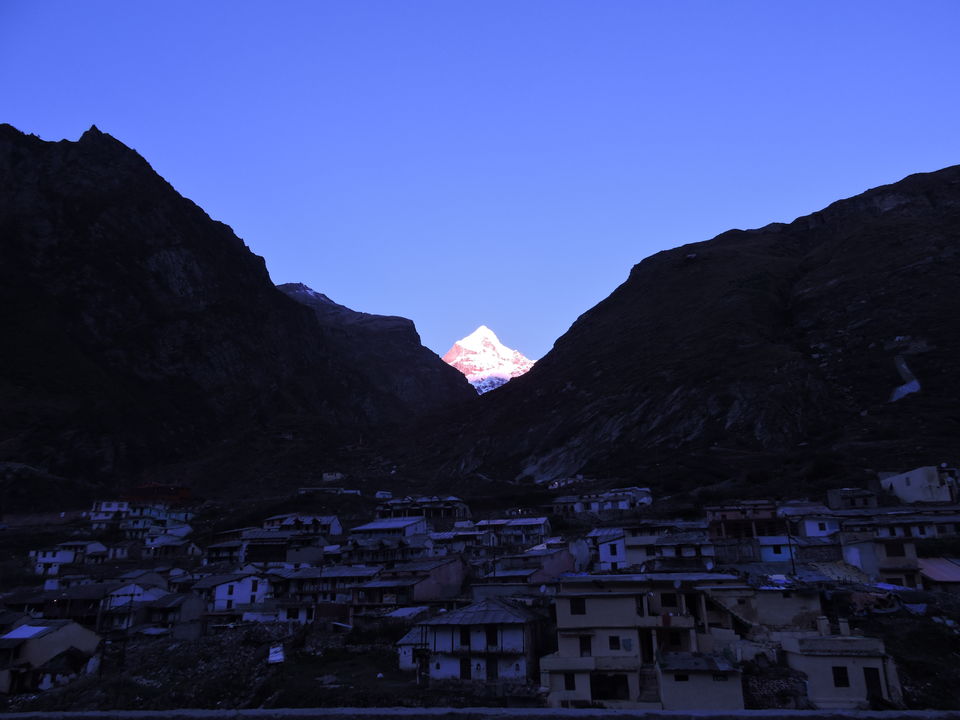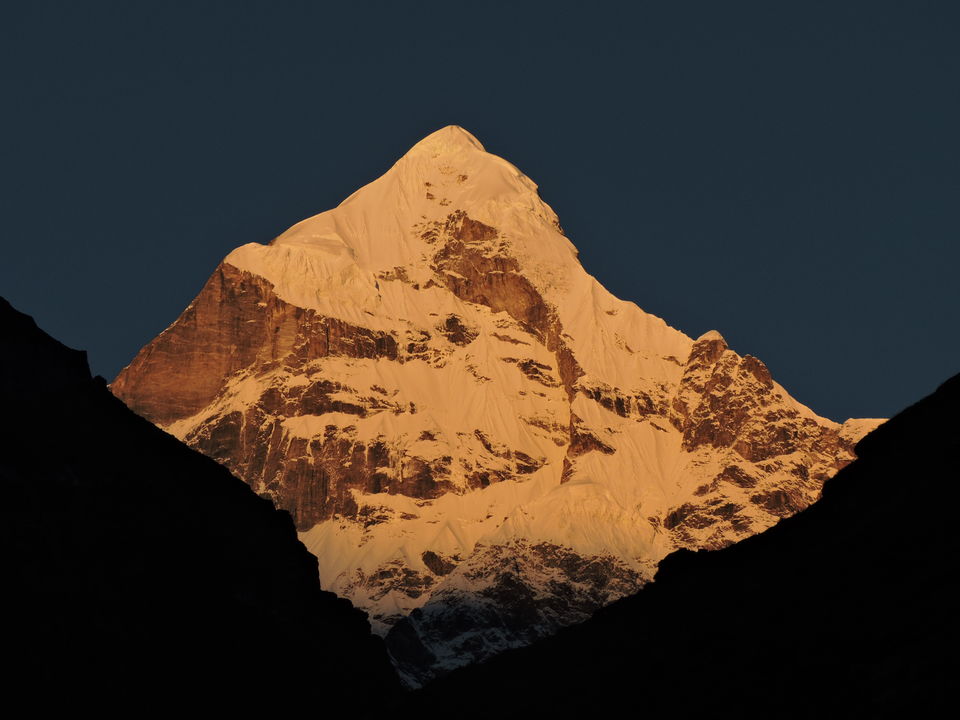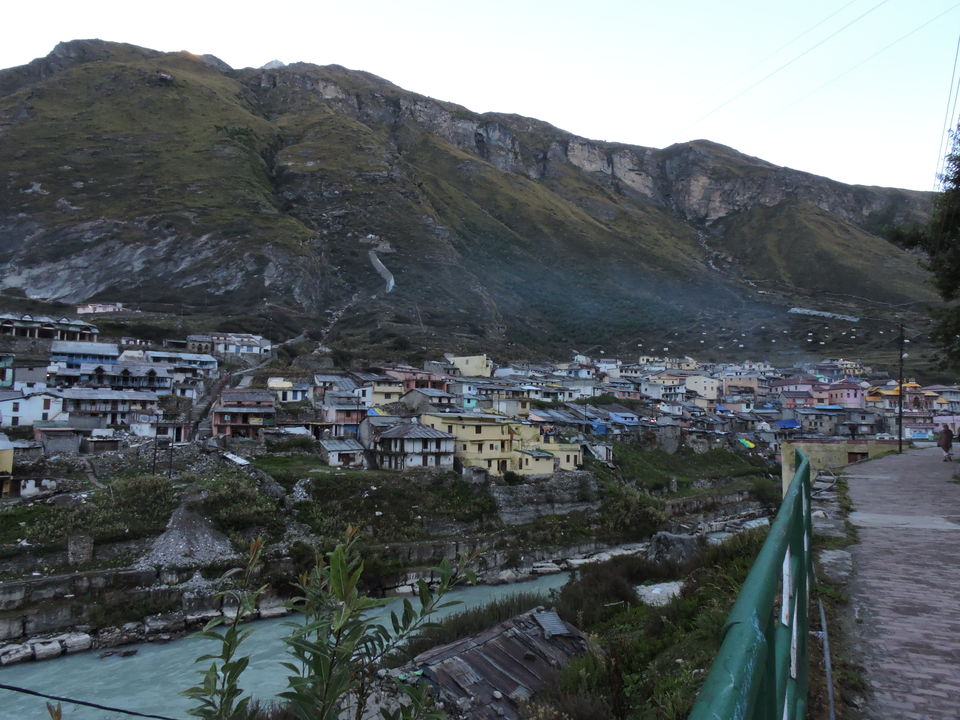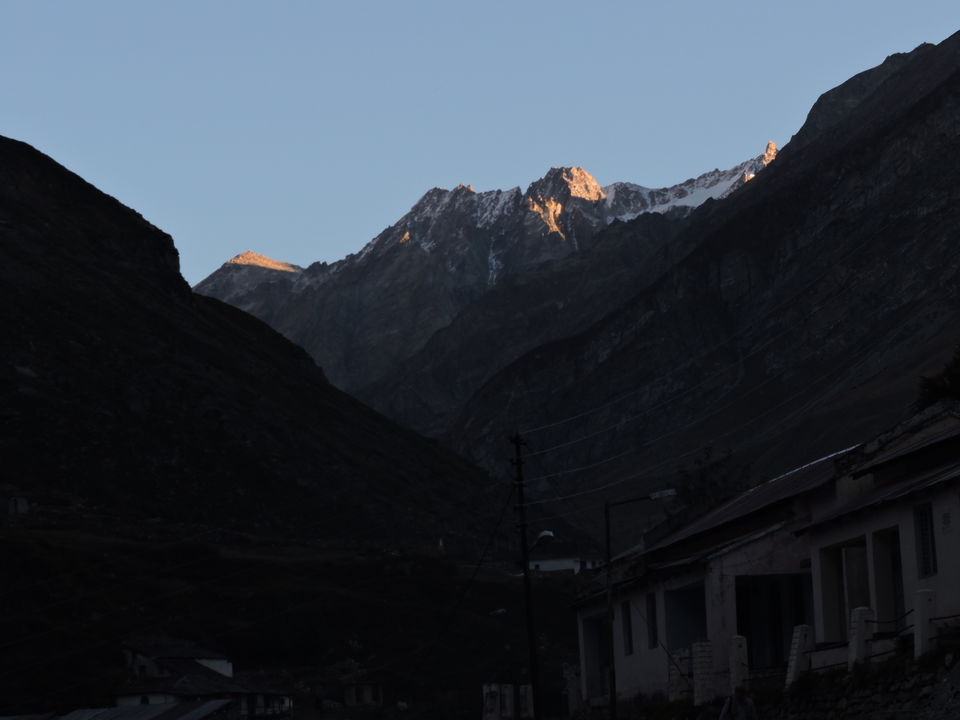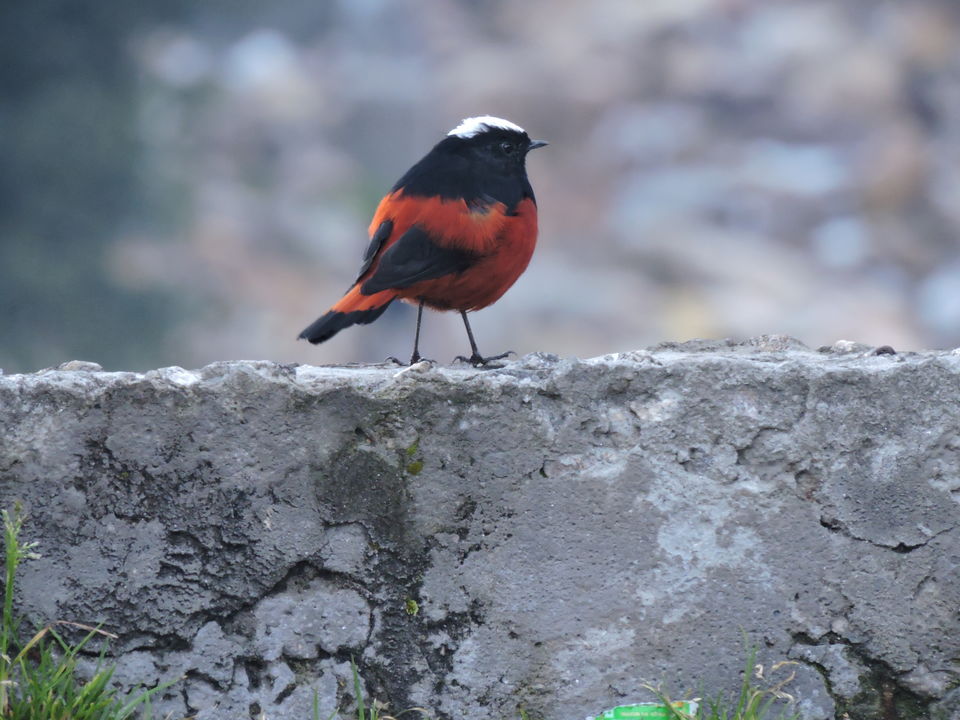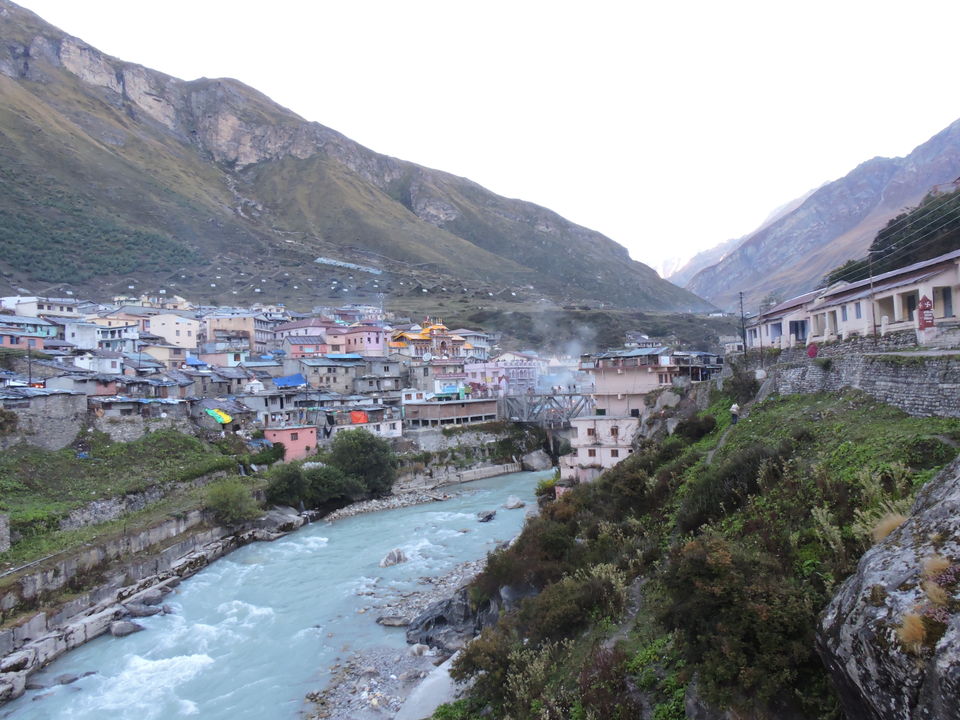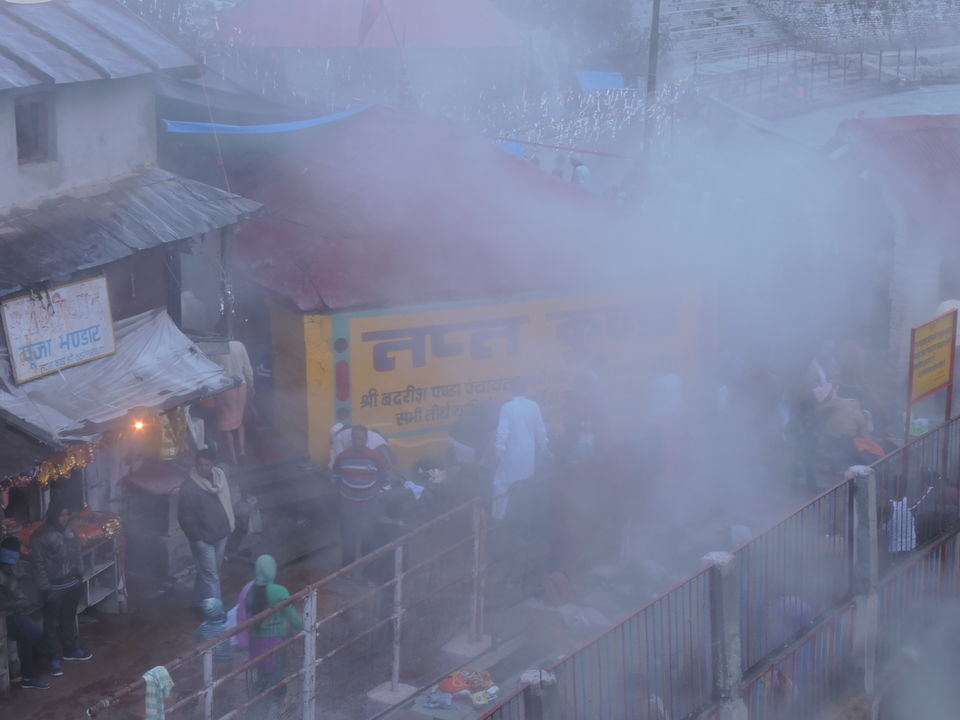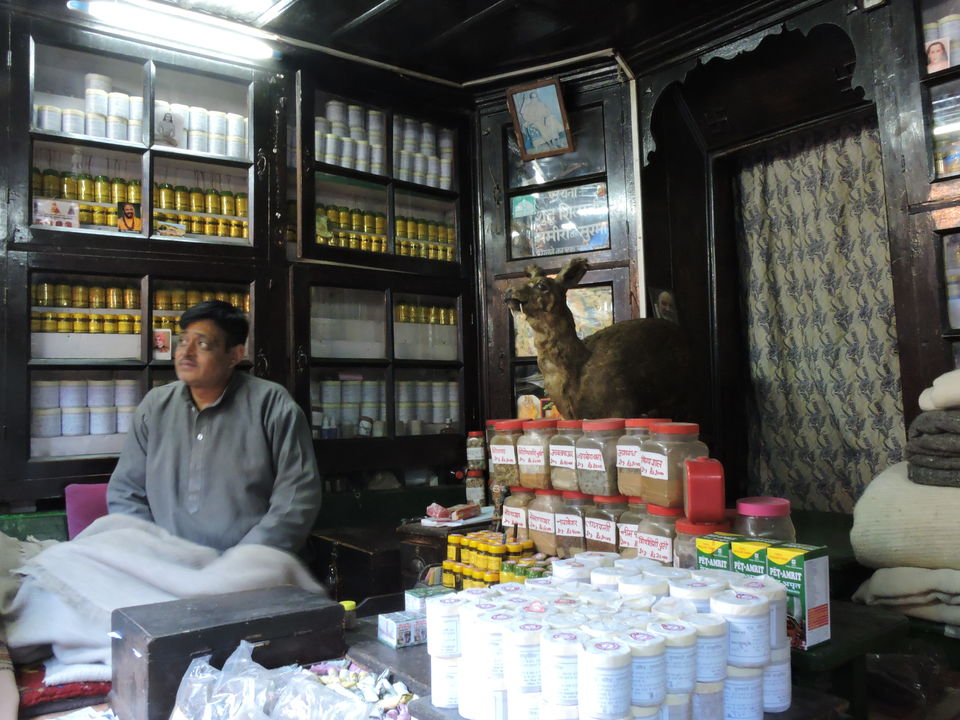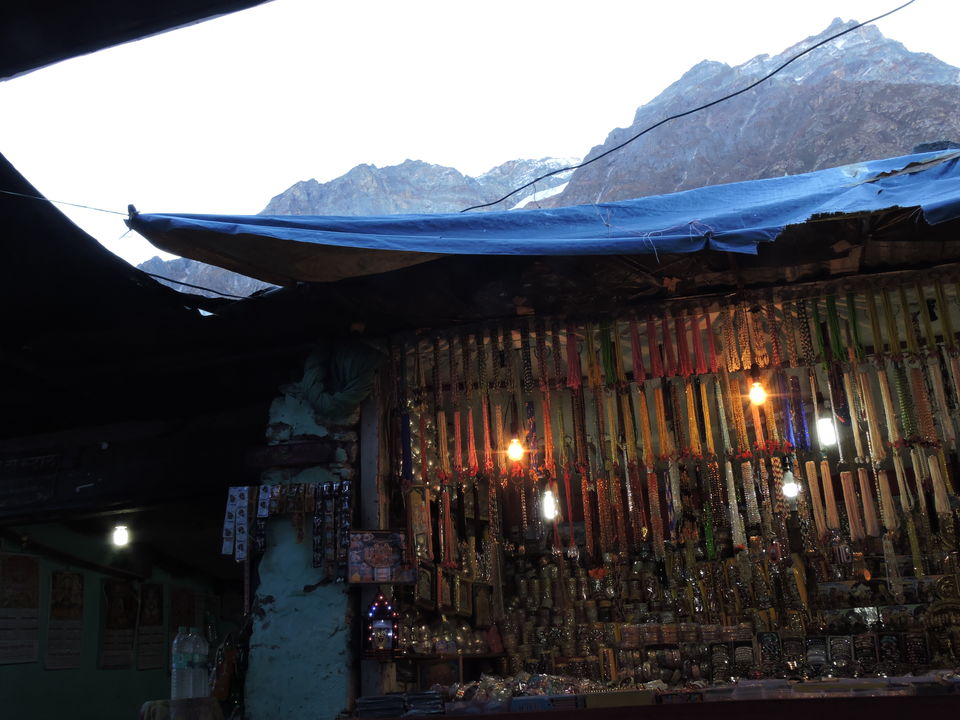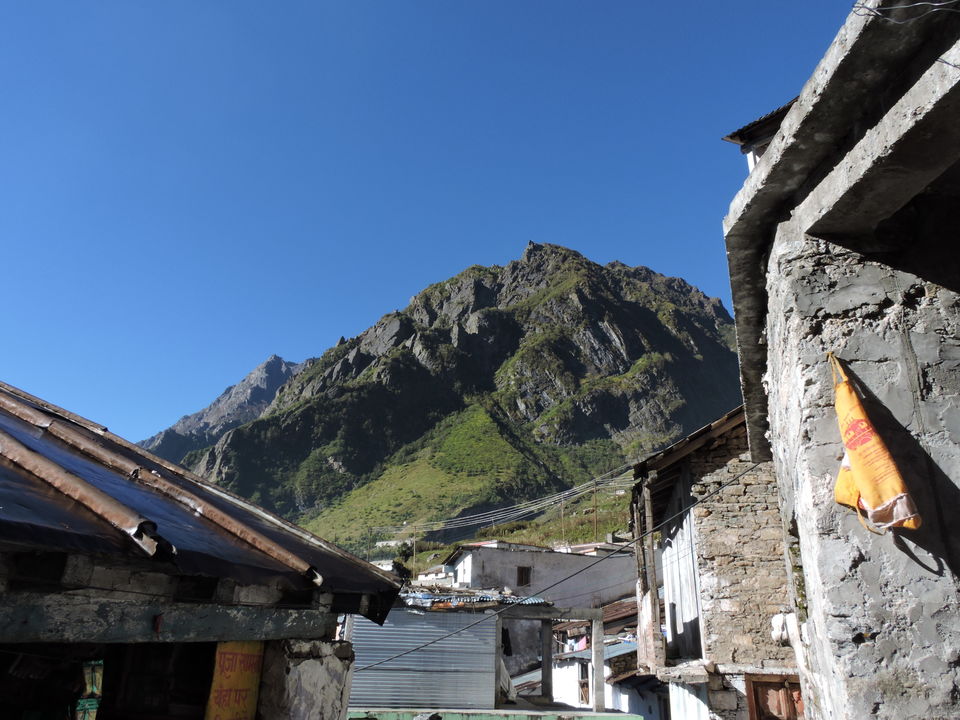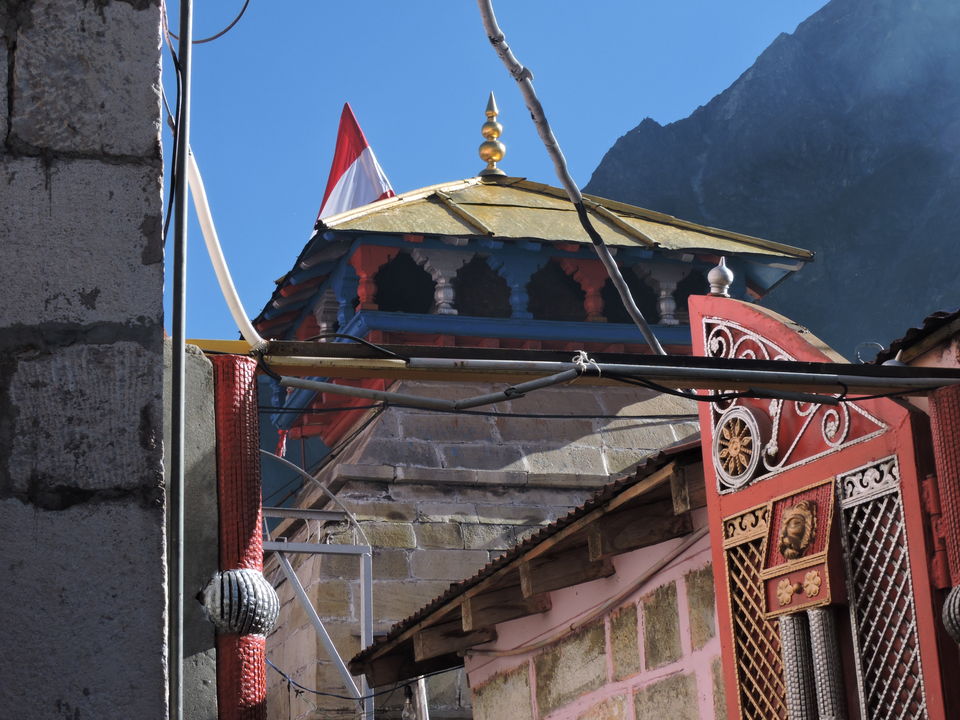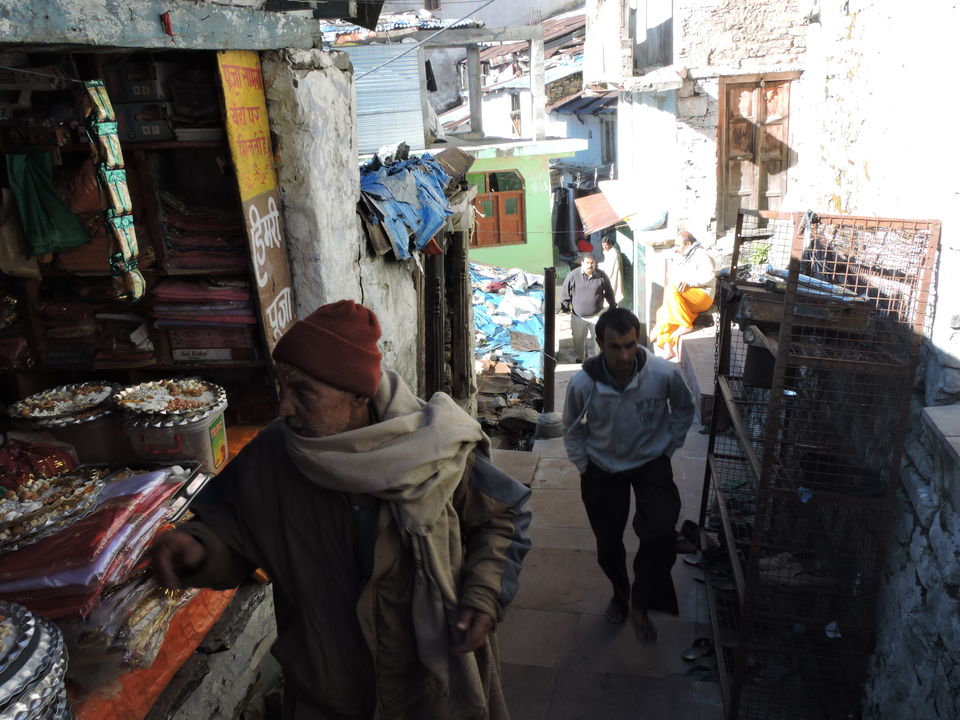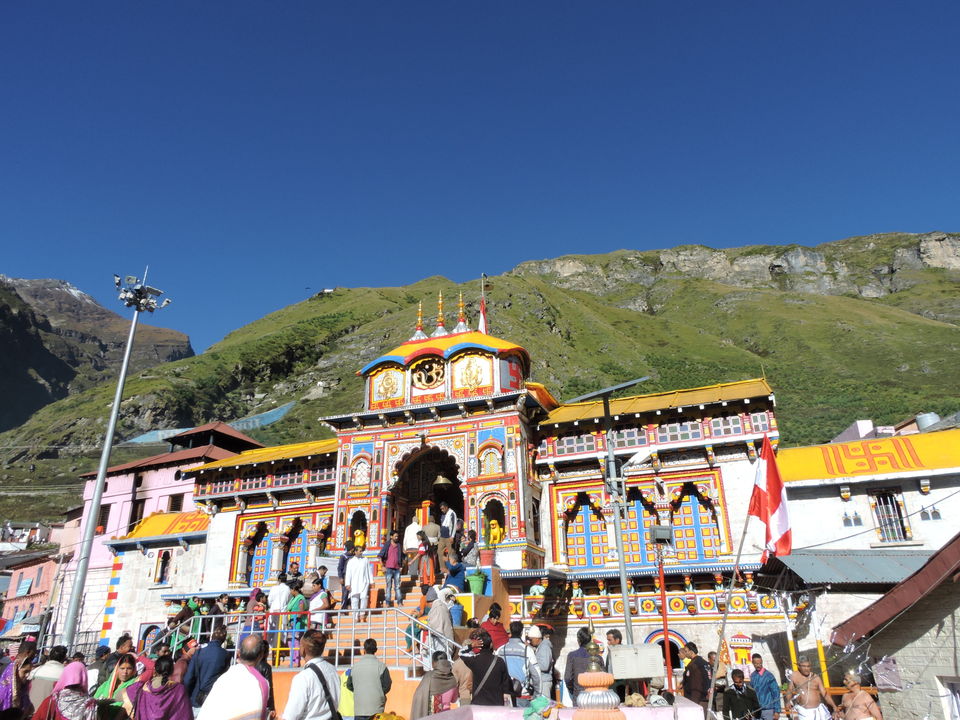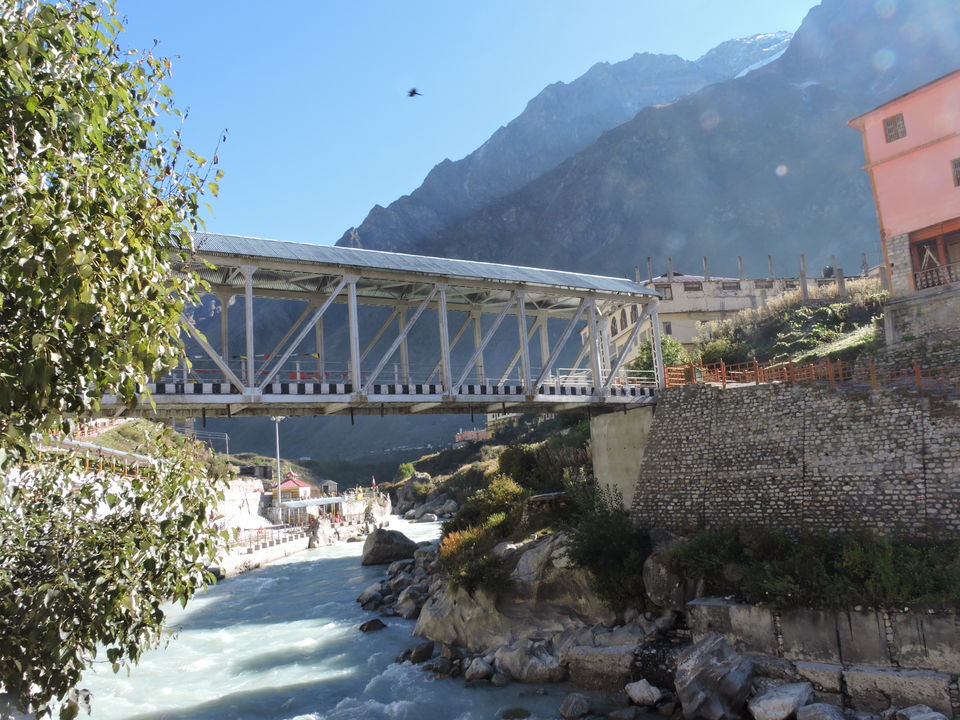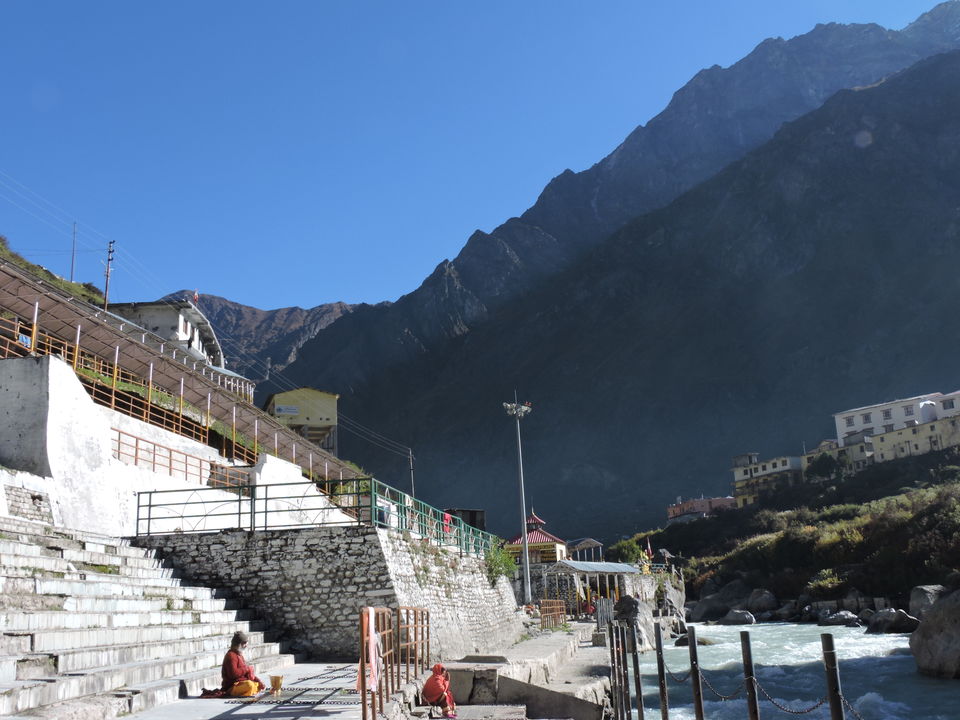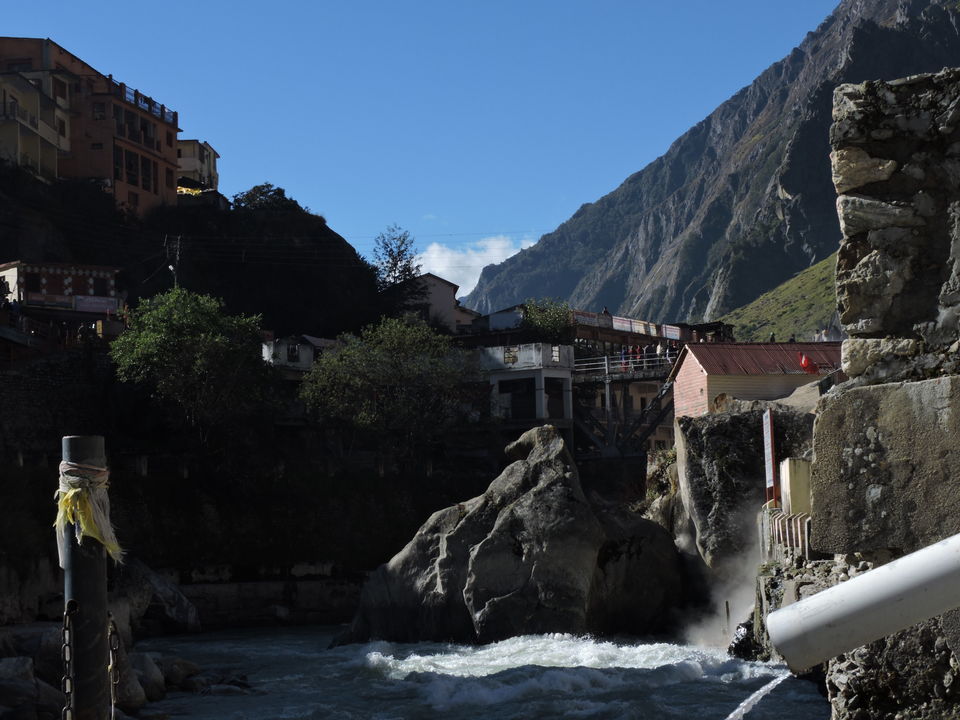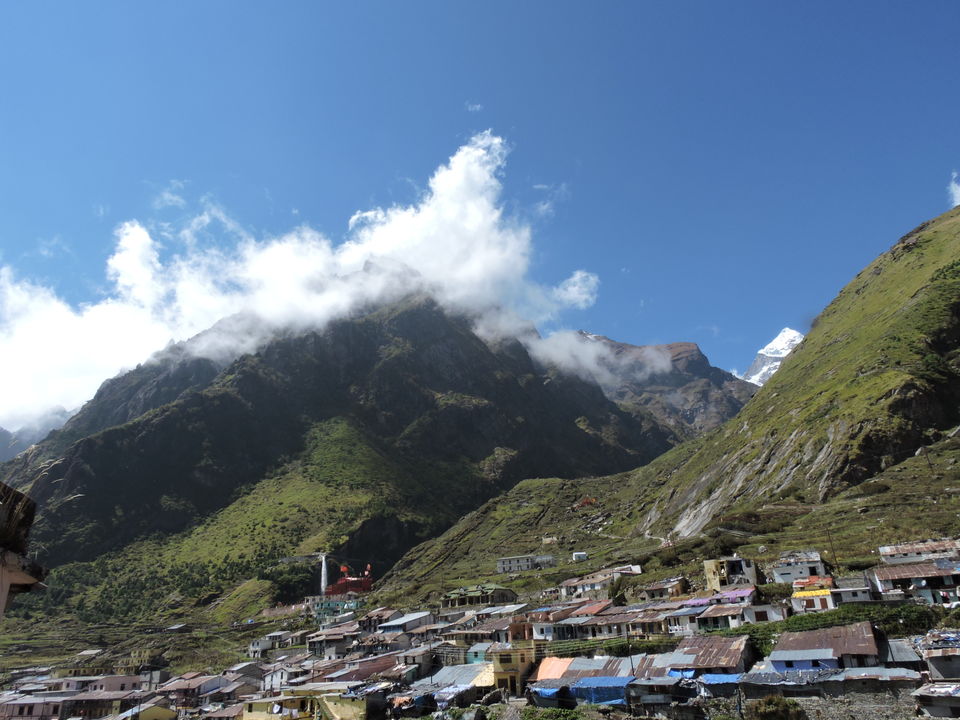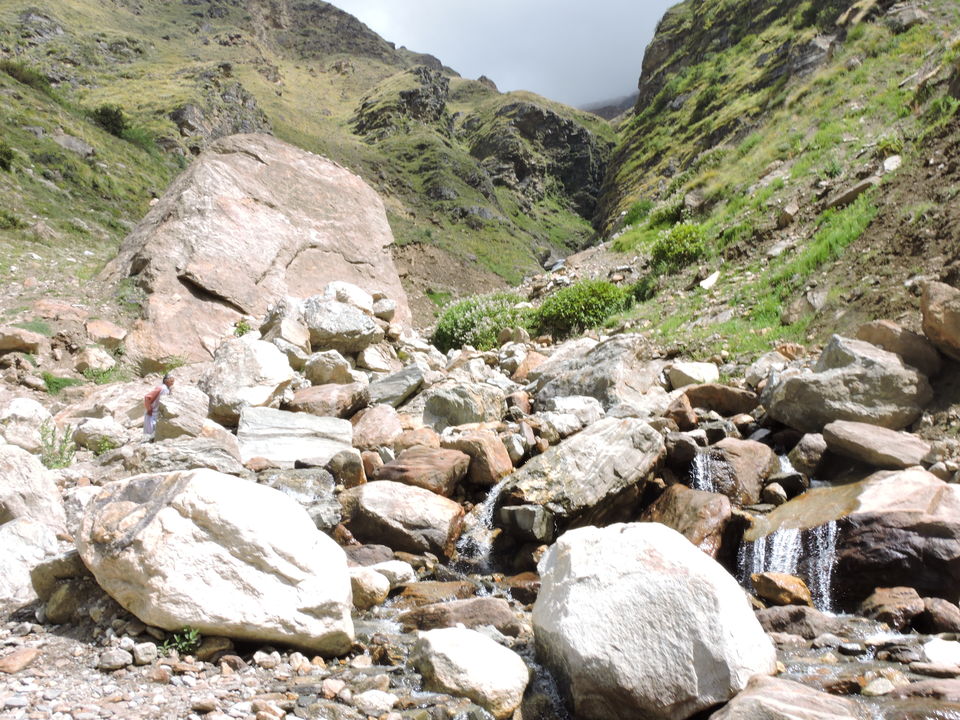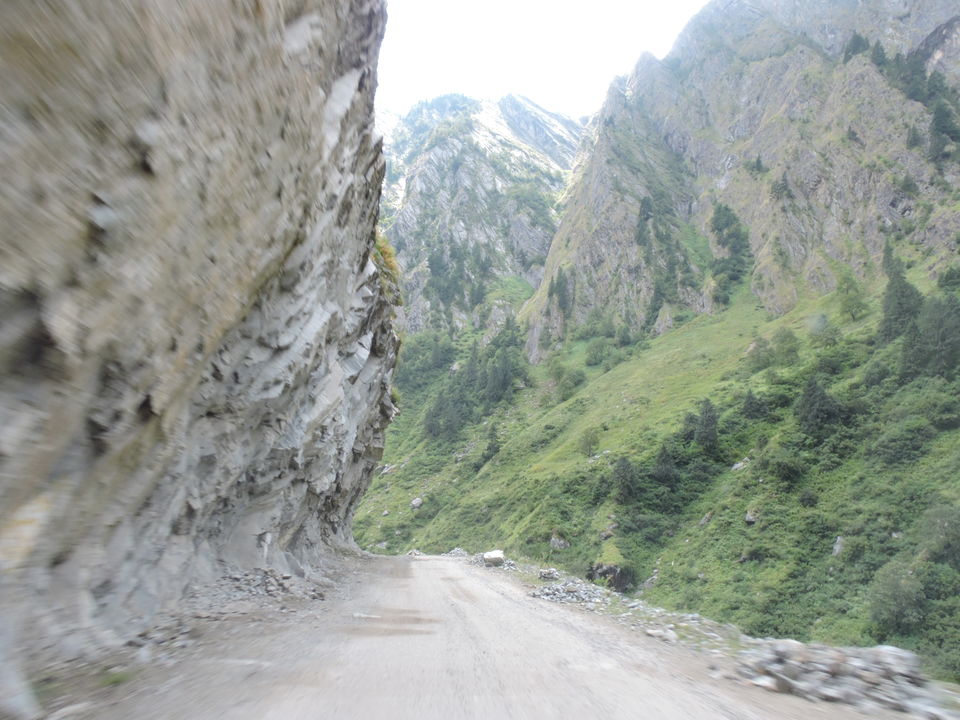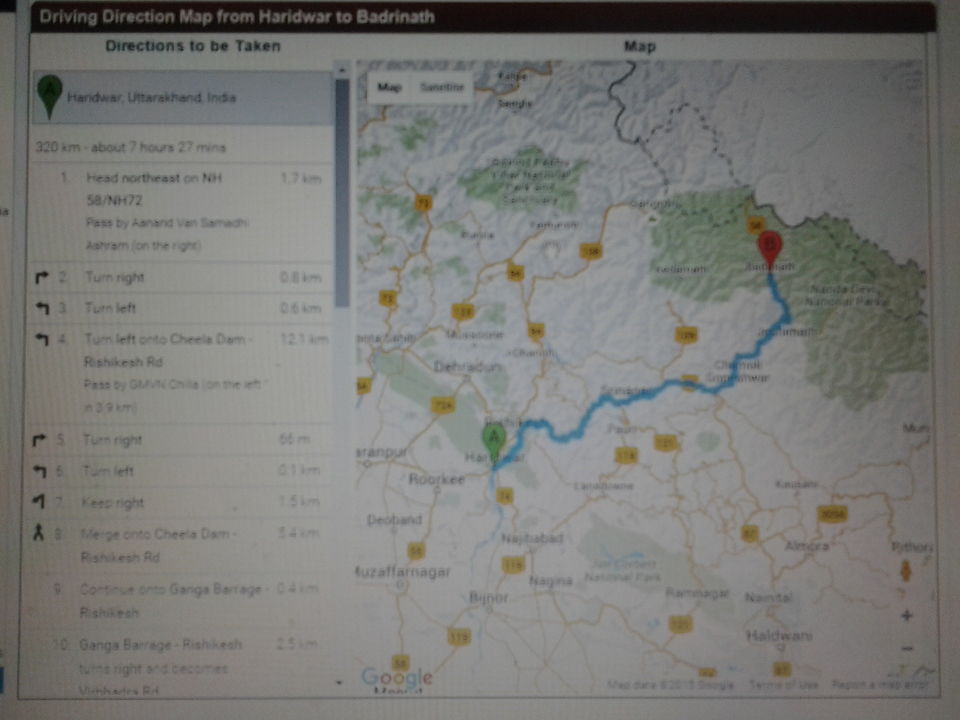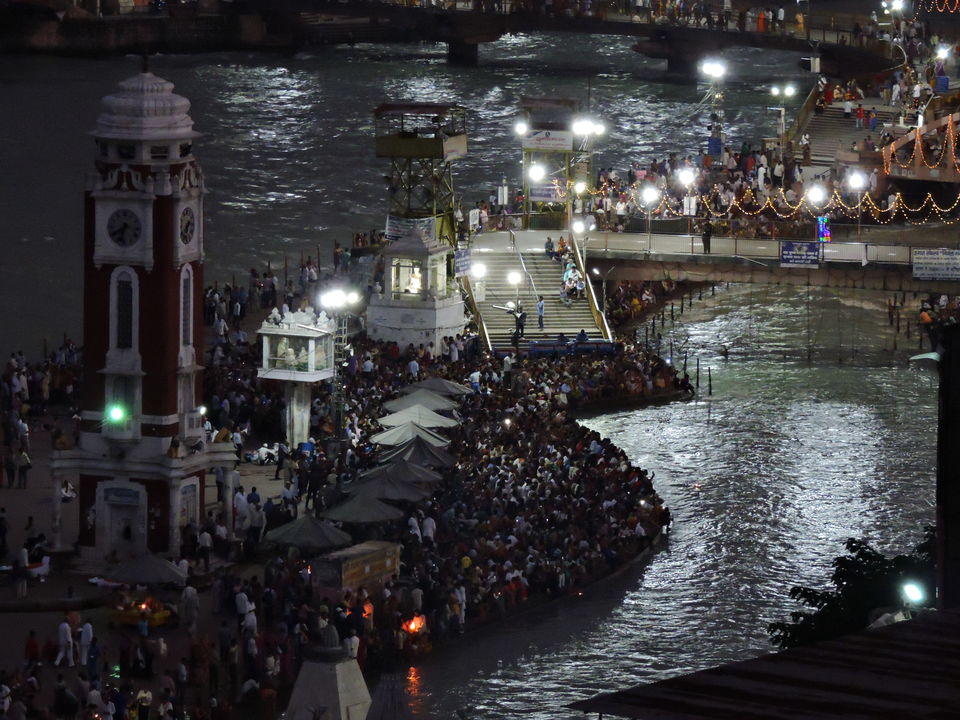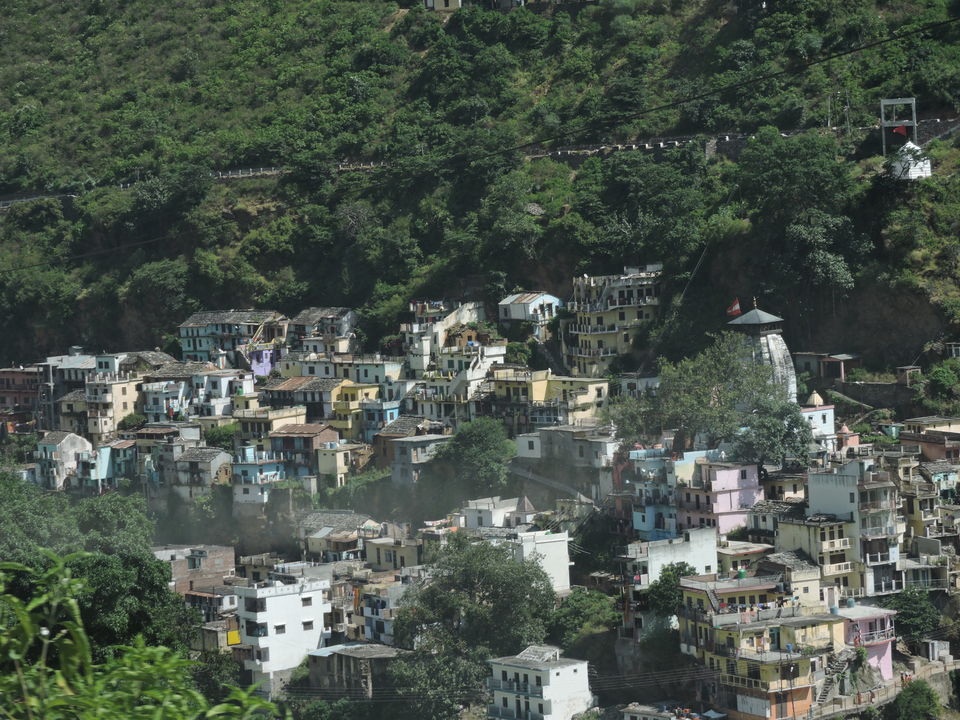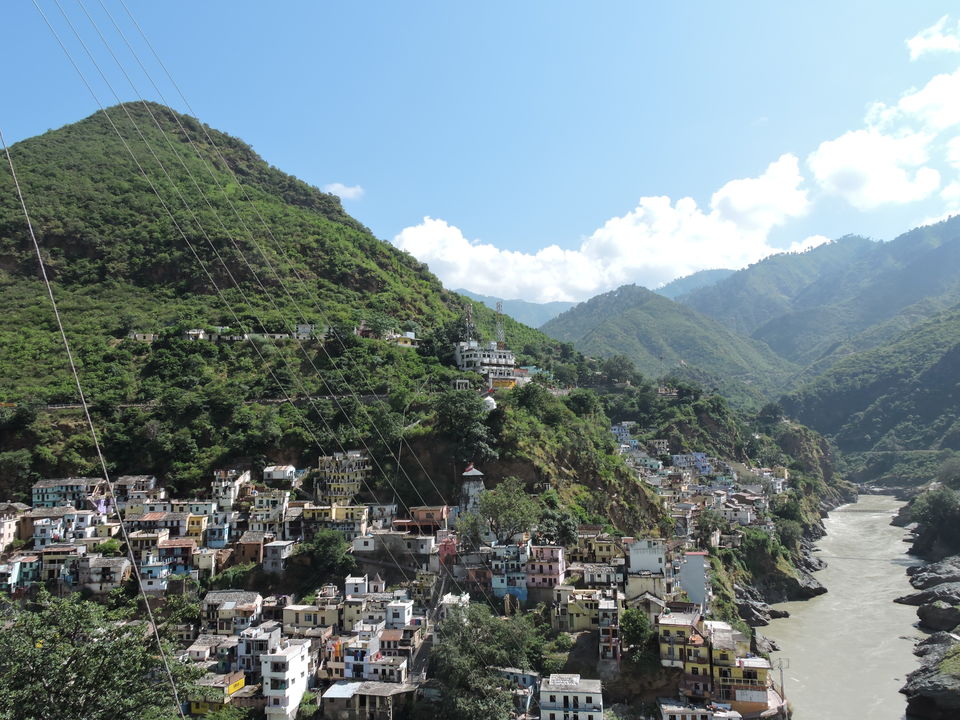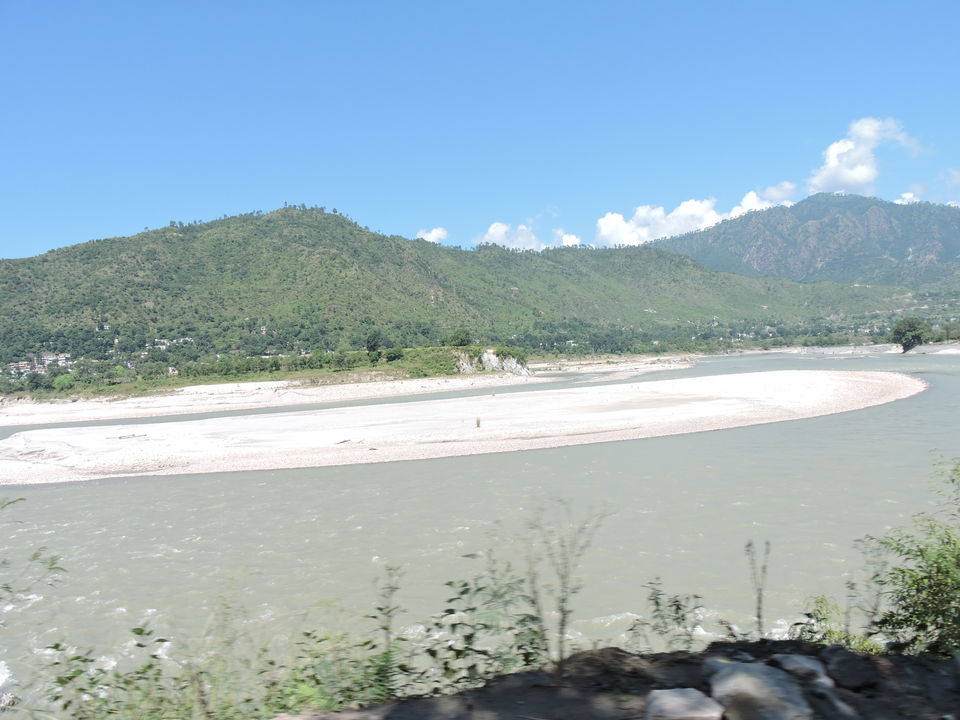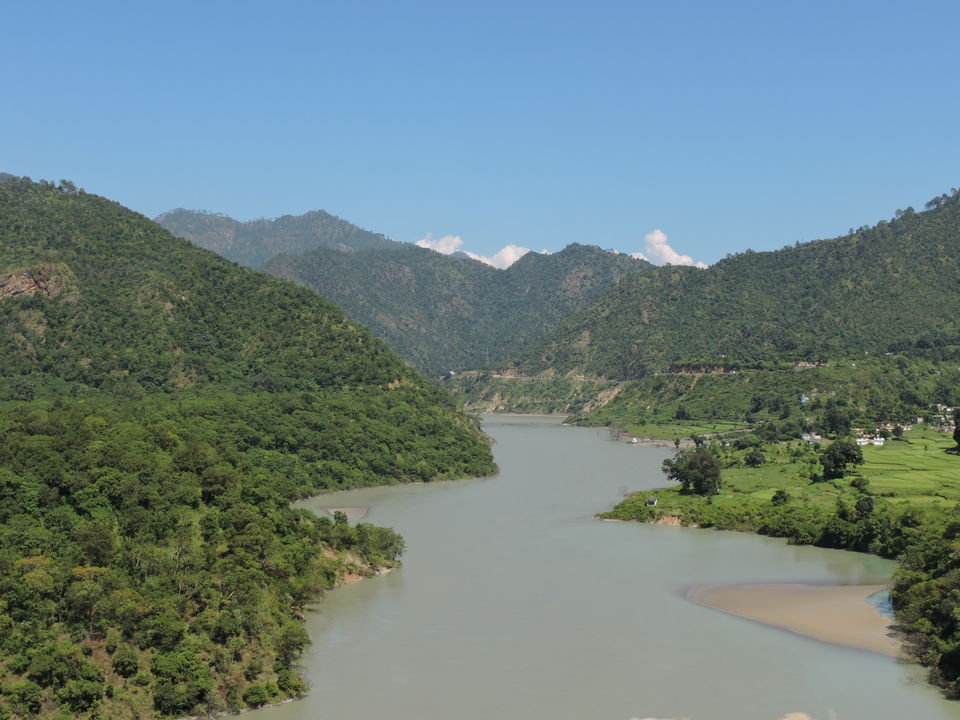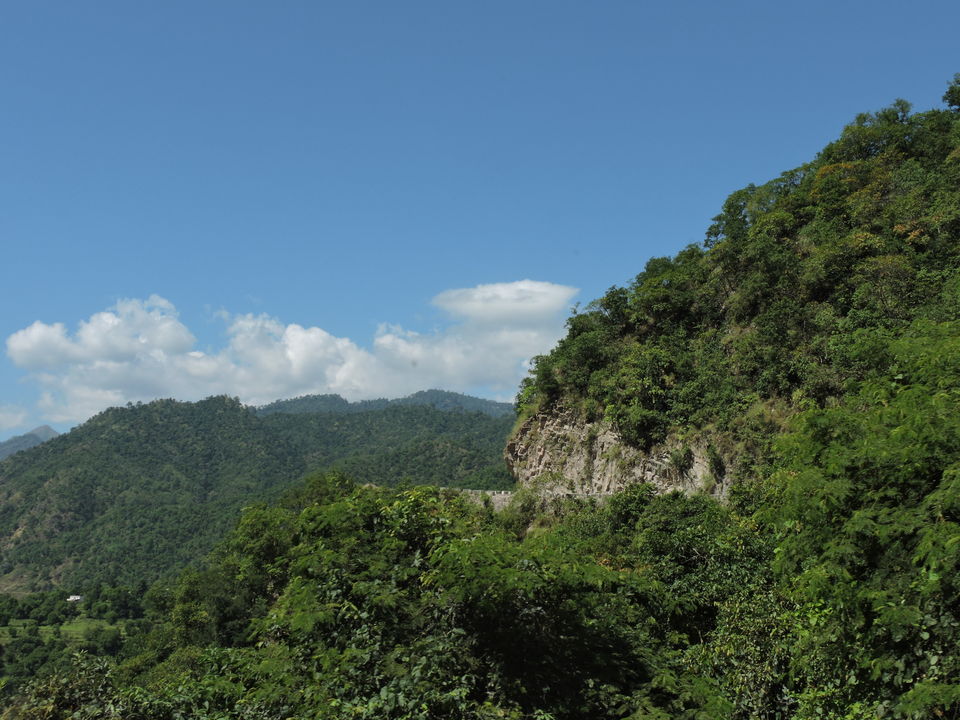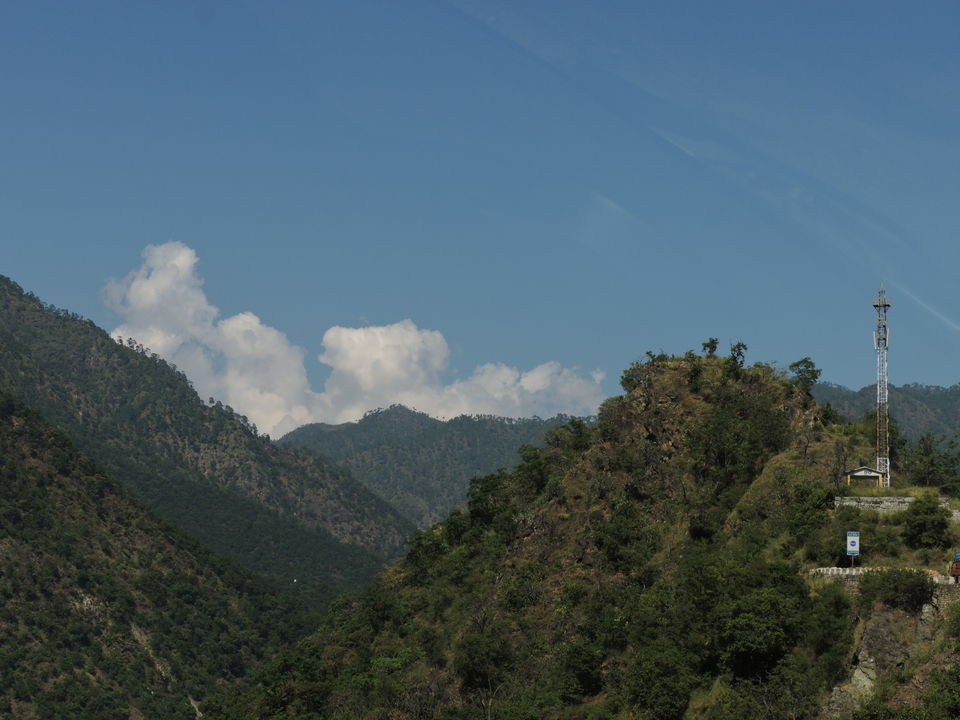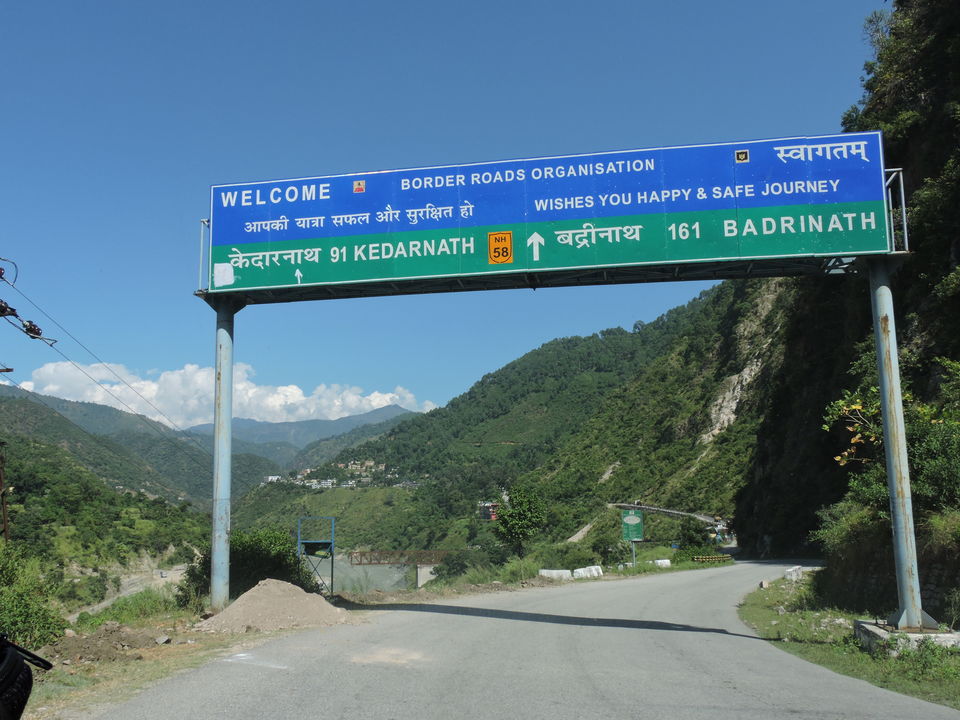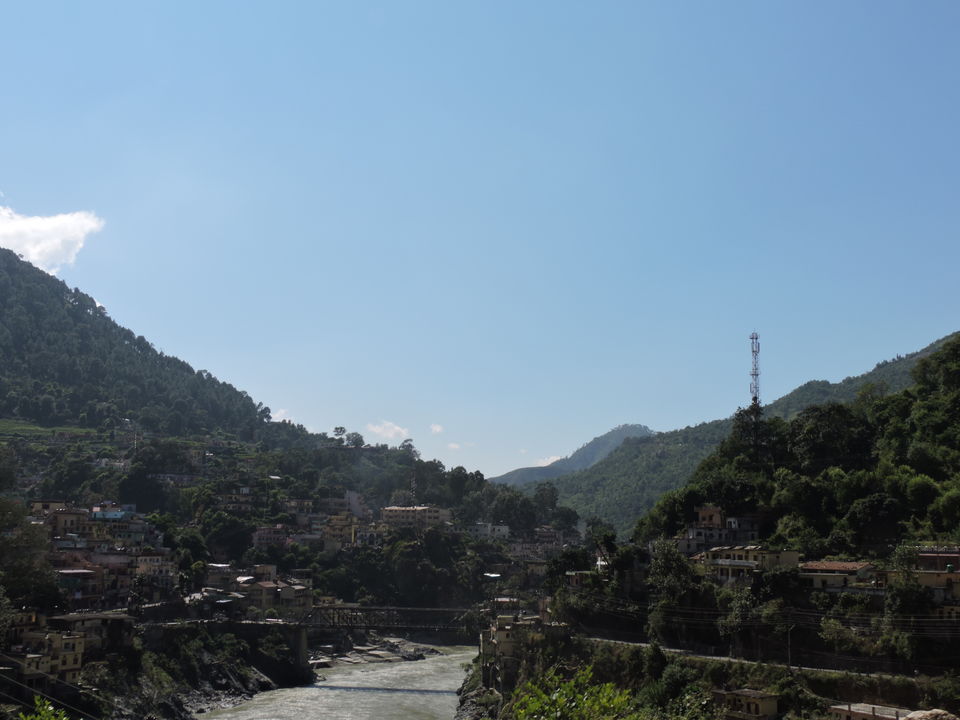 So, here i am, with my anecdote of Badrinath. This place had been right up in my bucket list since time immemorable.A day before my commencement to Badrinath, i went to Haridwar- gateway to the Four Dhams of the State -One of the holiest cities in the country, the place needs no introduction. Legend has it that during the Samudra Manthan (churning of the ocean), drops of amrit (elixir of life) fell at four places of which Haridwar is one. I halted by a PWD guest house,which was atop a hill (had to pass through narrowing streets and climb close to 200 steep  concrete steps).The room was just fine, just what the requirement was-a geyser running hot water,a fluffy pillow and a stunning view of the River Ganges from the balcony. After strolling through the famous streets, i tanked myself up with Puri, aloo-raita and after inhaling the fragrance of incense and filling my ears with the sounds of conch shells and bells from the Ganga Aarti @HarKiPauri off i went back to my den.
Next day thus began my 12 hour, 320.48 km soul stirring journey bypassing places like Rishikesh (which for instance is a famous haven for spiritual seekers. Oh! and for the music freaks like me, 'The Beatles' had stayed here during the 60's and had composed around 50 songs notably- 'Back In The USSR, 'Dear Prudence', 'Mother Nature's Son,' and 'Sexy Sadie'), Srinagar (largest town in the Garhwal hills), many prayags (confluences of tributaries), small picturesque quaint hamlets like Gauchar,Chamoli,Joshimath (getway to many Himalayan expeditions and trekking) and of course one can make exceptional memories along the way ,drifting away in time, watching the tall naked mountains which seemed as if had a story of theirs to tell through the unfurling winds (which were quite chilly at times). The journey ahead Joshimath was quite the test, bumpy, huge chunks of rock fallen through the mountains greeted me every now and then but the beauty that mother nature is never left my side. Finally after a few shrills, awe-struck moments and taking the roads not meant to be taken (but had to), finally reached Badrinath @7:00 p.m.
The town is nestled amongst  tall mountains. No sooner had i entered the town and got down at the parking (which to my utter delight was free, it's a funny world, where if someone offers you a Chooran and if it's free, it tastes as good as a Belgian ale, But once you have to pay for it, the  taste feels as if you had just threw up in your mouth.....irrelevant detail!), a short frail guy who i swear a stiff cold breeze could have blown over came hurriedly towards me asking if i required a room for the night. I already had a booking in advance thanks to a family friend of ours who had not only made arrangements to stay but also had made contact with a local priest to show around the vicinity of the temple. It's good to have family friends all over the country apparently you get to stay and eat for free....haha kidding....not......Anyways, just out of curiosity, i asked about the rent for the night. To my astonishment "Rs.100 for the night Sir" replied he with big glittering eyes hoping that i would never reject the offer. I had to refuse, ofcourse, to his utter disappointment .Thereafter i called Upen Uncle, our family friend ironically i had never met or seen before, he came, showed me my room and advised me to take a good night's sleep after a gruesome long journey i had. Although my body parts were begging for some rest but my soul decided otherwise,the temple was nearby hardly 100 metres from my rest room beneath which was the thunderous Alaknanda River. Right outside i was told that i had one of the best viewing angles of the 'Neelkanth Parbat'. Happy i was to hear that, i decided to check out the town. The place bustles with activity for like 7 months till it is time to shut down the town.
Now, i am a walker and i thought walking up a few yards would be a cakewalk for me. But i ended up quite breathless due to the lesser amount of oxygen present at that altitude(3.235 mt). The market is on a parallel path along the river, the beautiful view gets you right from the word GO! juggling through the crowds, almost loosing my balance thrice and catching a glimpse of the  main temple from the distance. I had a good dinner at a restaurant nearby. Lacha Paratha, mixed pickle and yellow dal i was served with happily chatting away with the owner and then decided to make merry with my bed and call it a day.
My day started with or rather i should mention the cold which left my body parts not responding to my whims accordingly. Somehow i braved the consequences of cold @6:00a.m.(which was worth it) and off for a bath i go at the mythical hot spring known as the 'Tapt Kund', the locals say that the hot sulphur water  in the Kund comes right from the feet of Lord Vishnu (even scientists cannot determine the actual source of it) which is right below the temple. Legend has it to be the abode of Lord Agni (Fire) and it lived right up to it's name as it was HOOOOOOTTTTTTTT!. The vapour that rose from the Tapt Kund had enveloped half of the temple and added to it's magnificent view. I summoned all my courage, took a couple of deep breaths and stepped right in. I managed to take a dip in it for  some time (as it has many medicinal properties) and it was so rejuvenating!, all my back pains and the travel hangover vanished in a blink. Although the huge difference in the temperature(s) right outside and inside the'Tapt Kund' was noticeable but again the whole thing was worth it.
The majestic view of the Neelkanth Parbat greeted me on my way back. Like a peeping Tom it peeped right through the mountains and i looked at it for a while as if it was my favourite muse capturing the moment in my memory, storing it in my heart and clicking via my digital eye to take it back as a souvenir. It was like riding your favourite car in heaven with fairies, the only thing missing were those little cute angels with bows and arrows. It was a poetic justice done right, fittingly the right place for the Gods to reside, as an arc of light passed from one mountain peak to the another  i decided to go to the temple for darshan.
Badrinath! The shrine dedicated to Lord Vishnu. The legend goes that when Lord Vishnu was residing in this place, goddess Lakshmi, his wife, took the form of Badri, a local berry tree, to protect Vishnu from the direct heat of the sun. Pleased, Vishnu pronounced that his temple would be named after the goddess, hence the name 'Badrinath' for the temple.It is situated on the left bank of River Alaknanda, 3,133 m above the sea level. The temple has a small cupola of gilt bull and spire and is constructed in the form of a cone. The Badrinath Temple was built by Saint philosopher Adi Guru Shankaracharya in the 8th century.The main entrance gate known as the 'Singh Dwara' is one of the attractions of the temple. Badrinath Temple is divided into three sections that are sanctum sanctorum or garbha griba, sabha mandap where devotees assemble and darshan mandap where prayers and rituals are conducted.The temple is famous for its Badrinath idol sculpted in black stone, which is one metre high and depicts Lord Vishnu seated in meditative pose. Apart from this, the temple has 15 idols of various Hindu gods. Watching and walking just up the bridge makes you speechless, you realize it's importance, there are traditions and rituals to understand that will leave you flabbergasted. I was waiting in line with the pooja thali for my turn to come and thinking what next? Standing there made me feel alive, it opened me up in a different way. As i went inside, i gazed upon the statue of the Lord in a meditative state glistening with various jewels i thought of all places, why am i in Badrinath where old people come for pilgrimage as it's the most important of the four dhams? Rather i wanted to come back for more.This place was different,it had an old world charm that also gives you time to spend with yourself.As i slowly descended the steps down the holy shrine i had no idea where my next journey would take me,but i'm ready to buckle up, i am ever so ready,hippie in a hoodie i guess!.........Read this somewhere-".....the irony and beauty of walking is that when you are on your feet,you are all of a sudden connected to places,corners,views and the people you would not look past.You become a part of the space,your feet cover up".
Words cannot express what i experienced in this trip but i have tried to share my experiences as best as possible. Someone, rightly said that it is not the destination but the journey that matters.