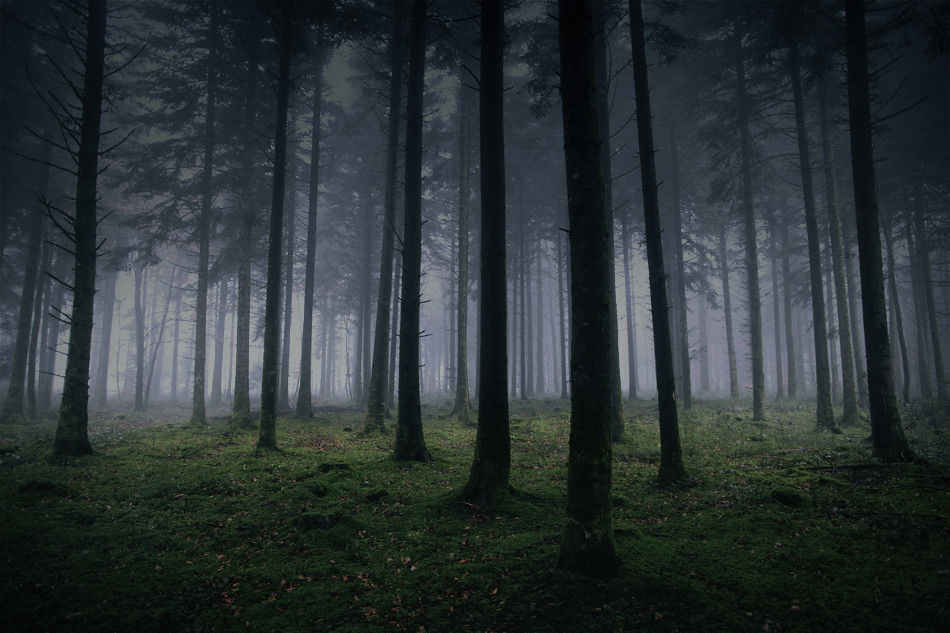 A fair warning before you read: the scary stories below are likely to keep you up all night. Or, at the very least, send a chill down your spine—even if you consider yourself the bravest of the brave. Oh, is that a challenge? Well yes, it is.
It's a fact scary stuff has always thrilled and attracted people towards it. I'm sure from your last trip in the mountains or camping under the stars you would have discussed some or the other haunted tales. Let me tell you few scary ones from Uttarakhand. There is something about the mist-laden mountains, the crystal clear cold night skies, the shadows of the ancient deodars, the sprawling cemeteries that make it natural for ghosts to be around.
These stories have been floating around in Villages of Uttarakhand and it is a common experience for all the people hailing from here, to be inquired about the ghosts of Uttarakhand.
1. Lohaghat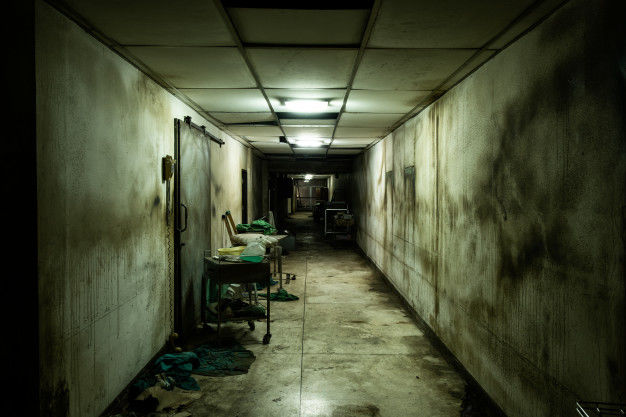 Lohaghat has one of the most terrifying places in India. The Abbey bungalow, perched on Abbott hill, is known to be the scariest place in Uttarakhand. People living around it are afraid to go to the bungalow, they say they hear scary noises often. In the initial days, the bungalow belonged to a British family who donated it to build a hospital. The hospital became famous and but one day, a new doctor joined who claimed to predict the death date of patients.
Whenever a new patient was admitted to the hospital, the doctor used to act like God and predict on which day he/she was going to die. The scariest part of this was that the patient used to die at the exact same time and day. According to the locals, there was a secret hidden behind this prophecy. The doctor used to take innocent patients in a room called 'Mukti Kothri' (room of freedom) and kill them to prove his prophecies right. Now the spirits from the Mukti Kothri are returning to get payback for the hideous deeds done to them.
Location: Lohaghat, Champawat district, Uttarakhand
2. Garhwal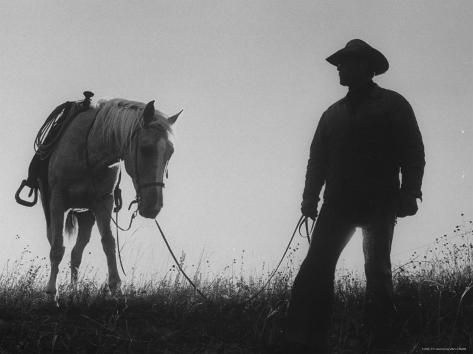 It is believed that the ghost of Frederick E Wilson can be seen out on his horse, asking for a light for his cigar most of the evenings. Wilson, better known as Pahadi Wilson because of the many years he spent in Garhwal Himalayas, married a local girl, Gulabi.
Their story is part of the folklore here. He was an adventurer who is believed to have deserted the British Army just after 1857. He escaped into Garhwal and landed in Harsil, a remote idyllic valley on the banks of the Bhagirathi. He then made a fortune out of timber. Gulabi and Wilson lived in Wilson Cottage, a huge mansion built by him in the late 1850s. Wilson and his wife lie buried in the Mussoorie cemetery.
Location: Pauri Garhwal, Uttarakhand.
3. Pari Tibba – Hill Of Fairies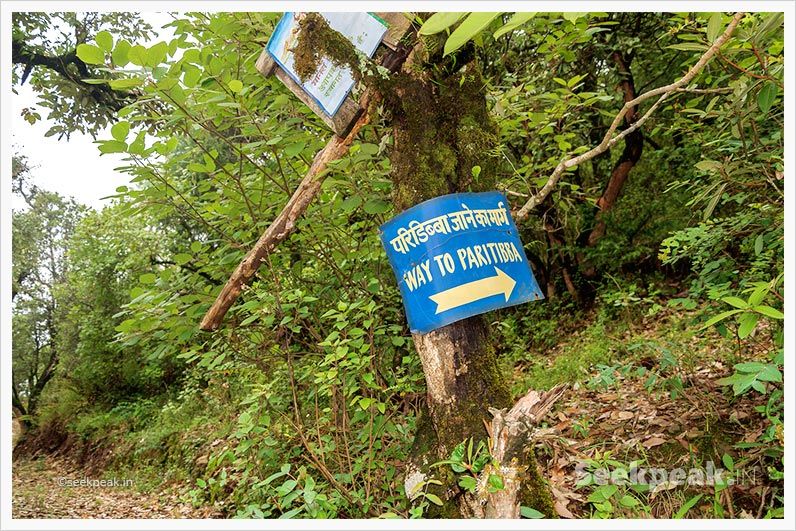 Try to recall where have you heard of Pari Tibba? You would have if you are a book lover and a Ruskin Bond fan. This famous writer from Mussoorie has mentioned this hill in many of his stories.
Amidst the densely wooded trees in Mussoorie, this paranormal spot is susceptible to lightning strikes. Whenever you will visit this place, you will notice numerous burnt trees which have grey and black marks due to lightning. There is a love story being told by locals about this hill. It is believed that two lovers died at this spot when lightning struck them. After a few days, their scorched bodies were recovered but their spirits continued to wander in the woods. Don't dare to visit here in the night!
Location: Near Dhobighat, Mussoorie, Uttarakhand
4. Lambi Dehar Mines – Mine Of Death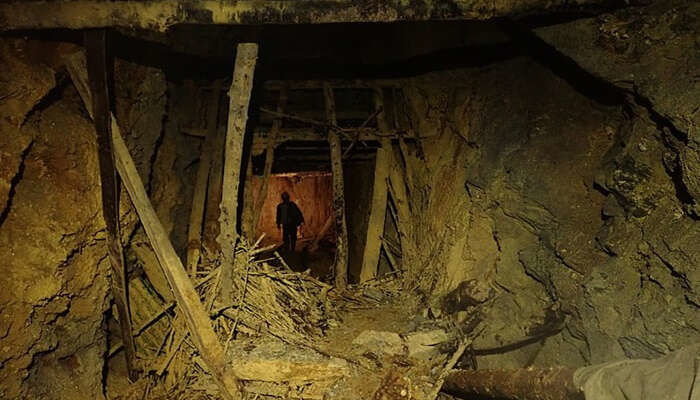 Mussoorie Range is known for multiple haunted places. One of those haunted places is Lambi Dehar Mines. Back in 1990s, workers here started getting ill. The reason being proper maintenance and safety not being followed, data says around 50,000 lives were taken. t on digging lime in the suffocating atmosphere and started coughing blood which choked them to death. The mine was shut down after this blood-curdling incident and locals abandoned the area and moved on.
The scary part is the cries of workers are still heard here every night. As per locals, a witch holds the place and roams around. Mysterious accidents of cars and trucks along with a crash of helicopter are believed to be the doings of that witch. Shrieking cries and dreadful activities in this mine have held people on their guard. It's advised to stay as far as possible to avoid any mishappening.
Location: Khanij Nagar, Mussoorie Range, Uttarakhand 248179
5. Savoy Hotel - Guarded by lady Ghost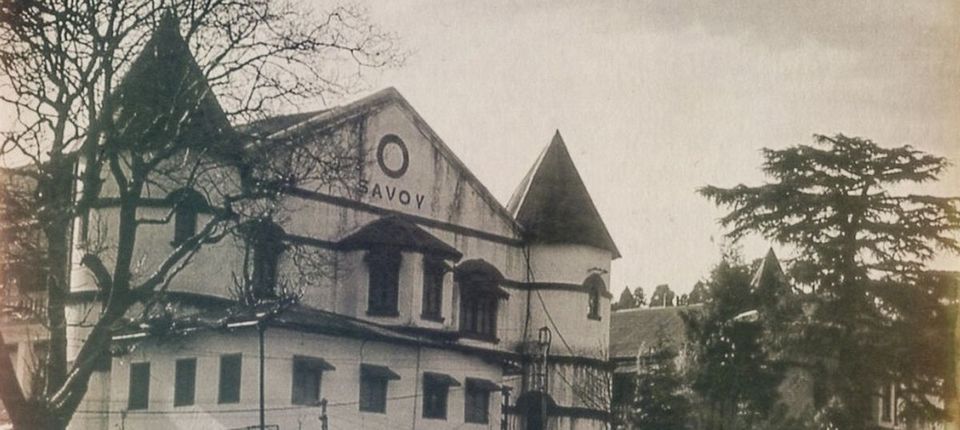 If you have read Agatha Christie's best-seller 'The Mysterious Affair at Styles', then you could relate to this story. Built-in the year 1902, Savoy Hotel was the classiest and posh hotel in Mussoorie which was visited by the elite and important people. One of the visitors, Madam Frances Garnett Orme, a British spiritualist came to the hotel in 1911. She was found dead in her locked room poisoned with strychnine, a fatal powder. It is believed she was murdered.
The add-on in this mystery is that the doctor who performed her post-mortem was found dead due to the same poison years later. The case remains unsolved and thus her phantom still lurks in the lobby and rooms of the hotel. The employees of the hotel and the customers have sensed her presence here, they heard weird noises from the room where was killed and also banging on the door often.
Location: Mussoorie, Uttarakhand
So do avoid these haunted places in Uttarakhand if you don't want to have countless sleepless nights!
Ready to travel for free? Earn credits and redeem them on Tripoto's weekend getaways, hotel stays and vacation packages!
Explore the best of travel inspiration on Tripoto Instagram!