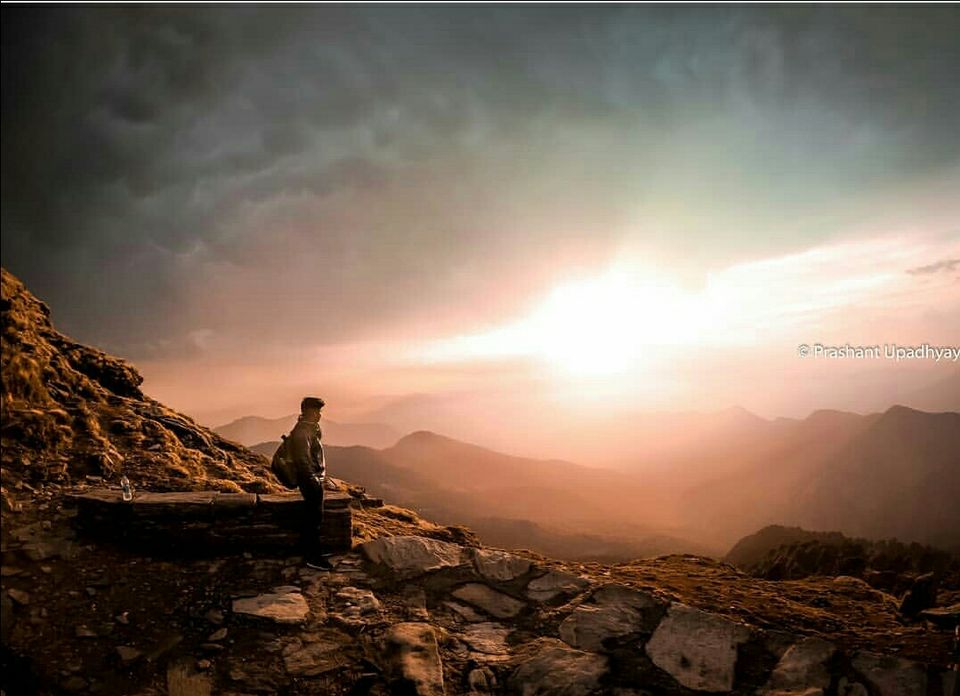 I started my journey from Delhi in the morning in order to utilize my long weekend. I got into a bus from Kashmirigate bus station and reached Haridwar by afternoon. There I decided to stay there for a night because there was no bus from that Haridwar at that time of the hour. Because the road were under construction and busses generally avoid going through that route in the dark. So I booked a cheap hotel near the railwaystation and from where river Ganges was just walking distance for me. In the evening I decided to attend the evening aarti at Har ki pauri and also took a dip in the Ganges River with my brand new Gopro Hero 6. I'll be sharing those shots later through this story. And just before a long walk back to hotel I sat there for a while on the ghat and witnessed the sunset there.
I woke up early in the morning at around 4 and was ready to catch the first bus in the morning which leaves Haridwar at 5 buy I was just 5 minutes late there and had to wait for another bus which leaves at 6 AM in the morning. After the bus left Haridwar there was only 1 stops in the middle where I had 2 paranthas for my breakfast and after that I reached Rudraprayag at around 12 in the after noon from where I got another bus to Ukhimath. You can feel the dramatic drop in temperature there and a sudden rainfall made it even better. After which the next stop was Chopta for which I had to book a cab from Ukhimath to Chopta. It took me around 1 hour to reach Chopta. After reaching Chopta I was left with two options either I could stay in a hotel down there only and then start the trek next day in the morning or just to start climbing up towards Tungnath hoping to get accommodation there. So after a cup of tea I decided to try my luck and started climbing the trail. And guess what happend next, just after walking 10 minutes towards Tungnath it started raining and the temperature dropped even further luckily it didn't lasted long and just after waiting for 5 minutes at a tea stall on the way, I again desired to start the trek. And after 2 hours climbing upwards I finally reached Tungnath at around 6 PM in the evening just before the sunset. There I met a really cool guy who offered me a room and blankets for a night at really very affordable price. As soon as he showed me my room I just jumped on the bed and closed my eyes in order to rest for a while because the very obvious reason that I was continually changing busses and taxies since past 2 days. Just after a couple of hours there was a knock on the door to which I responded by opening the door. It was the owner of that place who told me food is ready. And then I noticed the weather out side, Just a few hours ago I can clearly see the mountains there but now it was complete fog over there and trust me it was really very cold the and the temperature surely dropped below zero by that point. After finishing my dinner there I just went to sleep in order to start my trek early in the morning to Chandrashila the highest peak in that region.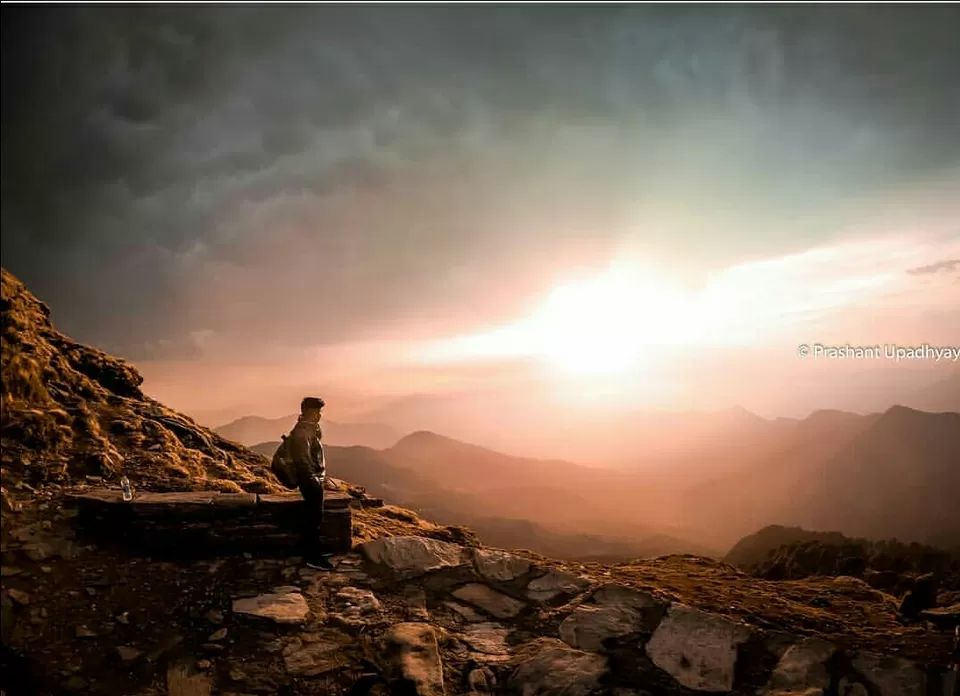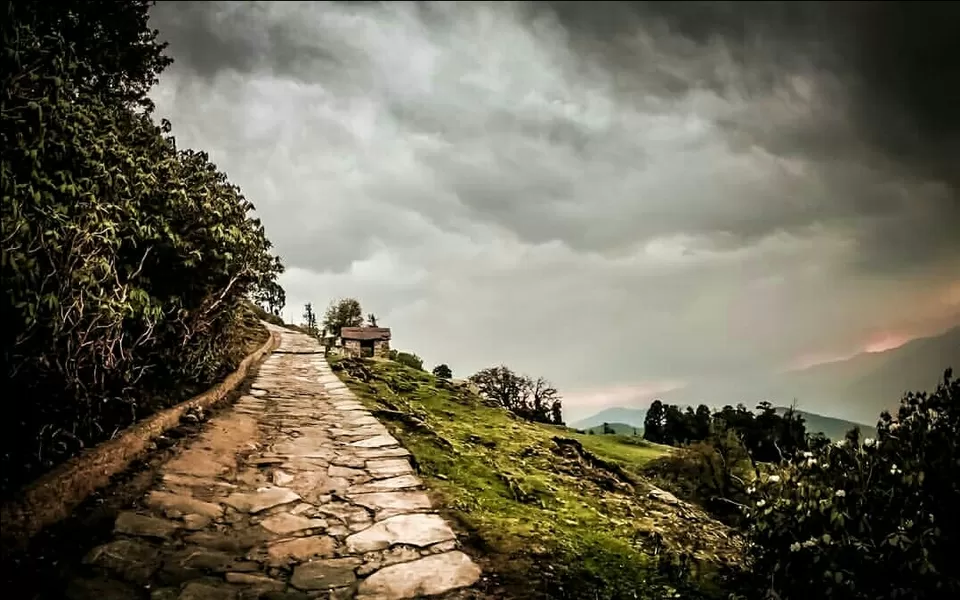 At around 3:45 and straight away started to trek toward Chandrashila in order to witness the sunrise from the peak. Since I love to click photographs and all those of you who have interest in photography know very well that the very best time to click a photograph is either sunrise or sunset. So I order to get the best possible shot I climbed up toward the peak. Its just a 1 km long stretch from Tungnath but trust me it's not that easy though. And the rain last night made the rocks really very slippery and risky. But finally I reached there in about a little less than an hour. The view from the top really was one of the best thing which I witnessed in my entire life so far. I stayed there for another hour and started my trek downwards. Comparatively moving downwards is a lot easier that climbing up so I was just running downwards which I really don't suggest to anyone. Because it's better to be late that never. *PunIsIntended* I came down in next one and half hours just because I waited a while to have breakfast in the middle. And after that I followed the same route to reach back to Haridwar. And luckily got a bus to delhi from there and was home by next morning at around 6 AM.
Overall it was a wonderful experience and if you are somewhere close to Delhi positively just pack your bags find a long weekend you will defenately love it.
I have even made a video of this trip. Hope this helps you as well.
https://youtu.be/4vWDGwWwJZA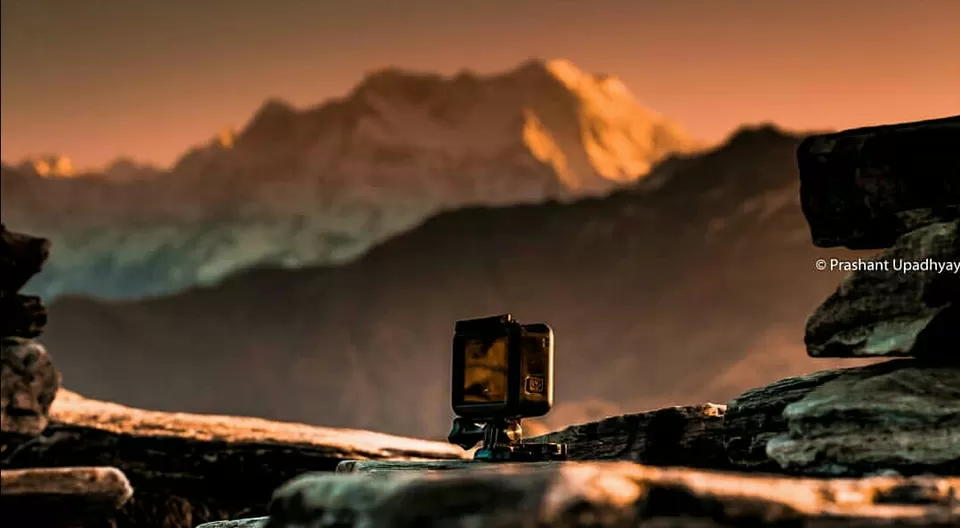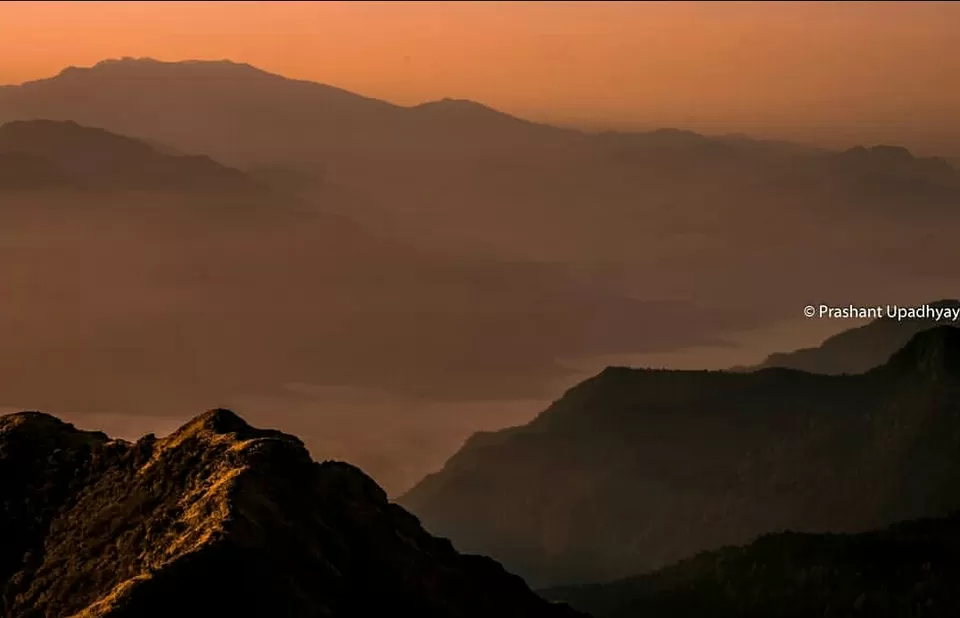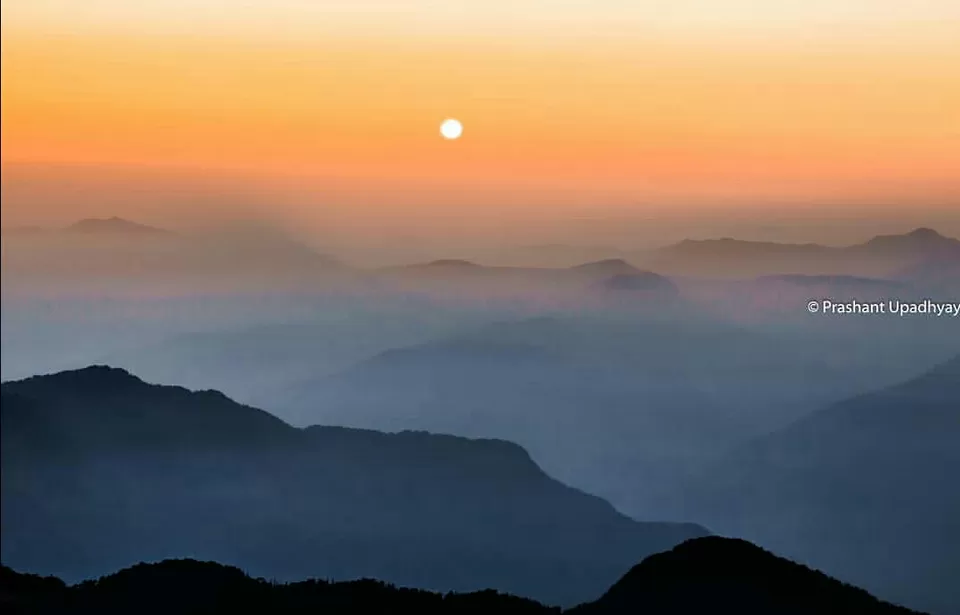 Tungnath is the highest shiva temple of Uttarakhand and is situated at the altitude of around 12000 ft from sea level just below chandrashila peak which is at an altitude of around 13500 ft from sea level. Its an easy 3 km long trek from chopta which can be easily completed in 2-3 hours.
If you are planning to reach through public transport you will have to switch busses at a few point which I'll be mentioning below. (Assuming you are traveling from Delhi)
Delhi - Haridwar
Haridwar - Roodraprayag
Roodraprayag - Ukhimath
Ukhimath - Chopta
Even if you are going through your own vehicle you can use the Google maps or just follow the same path I.e. going through same points or locations.