To read more such blogs in English and Hindi, click here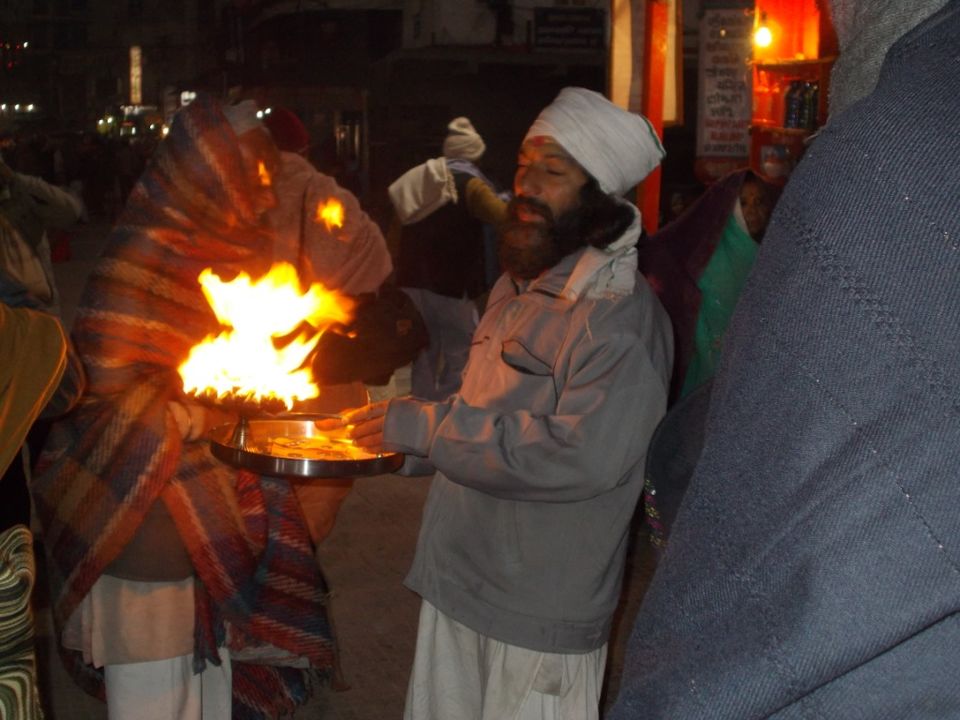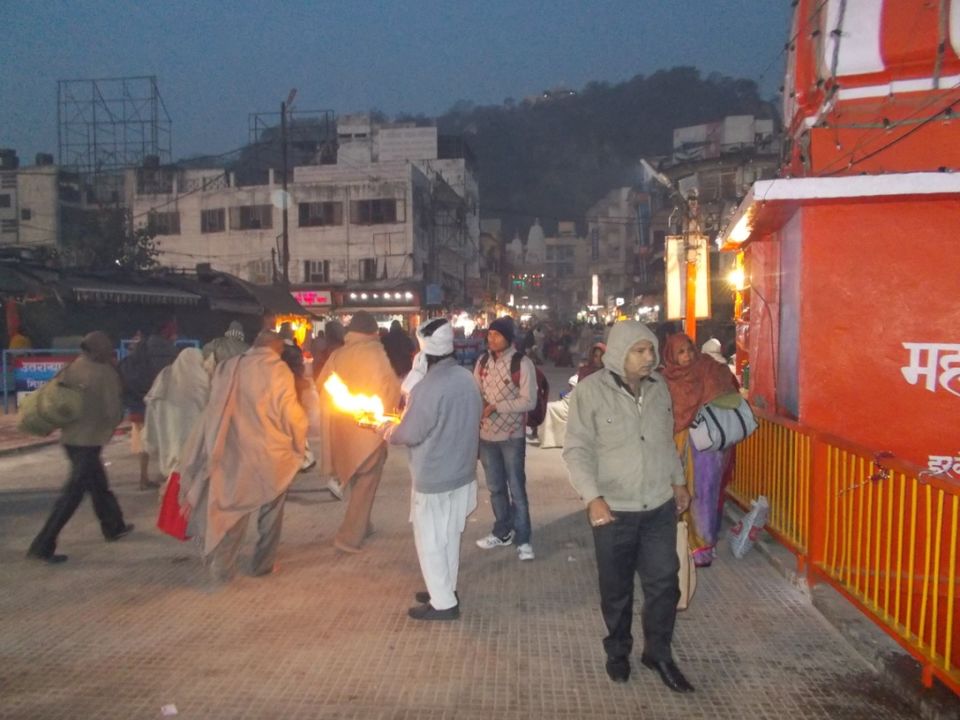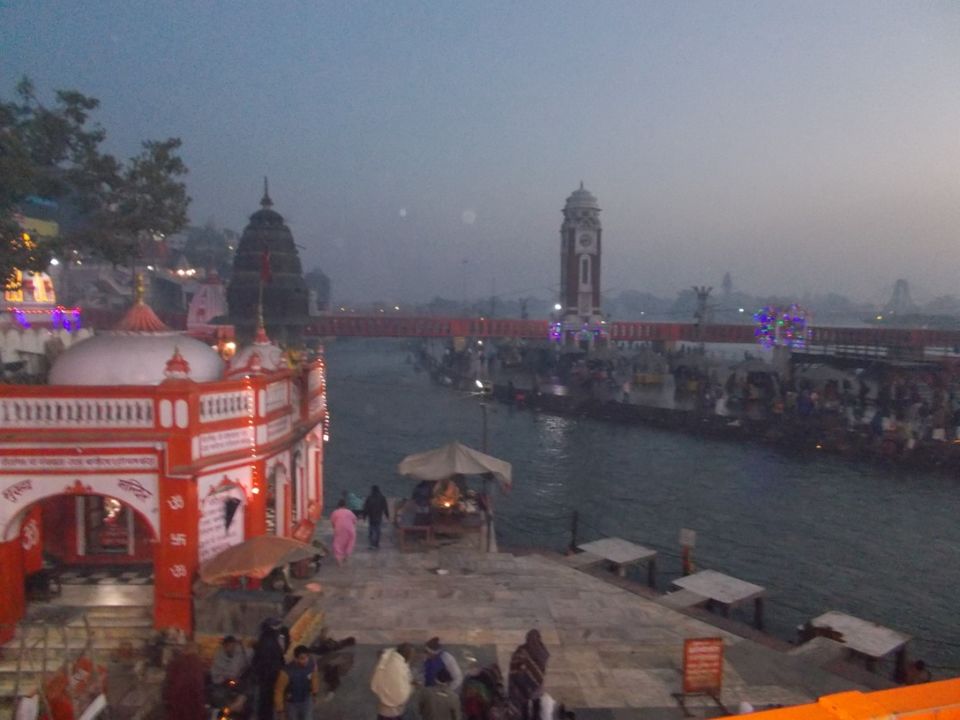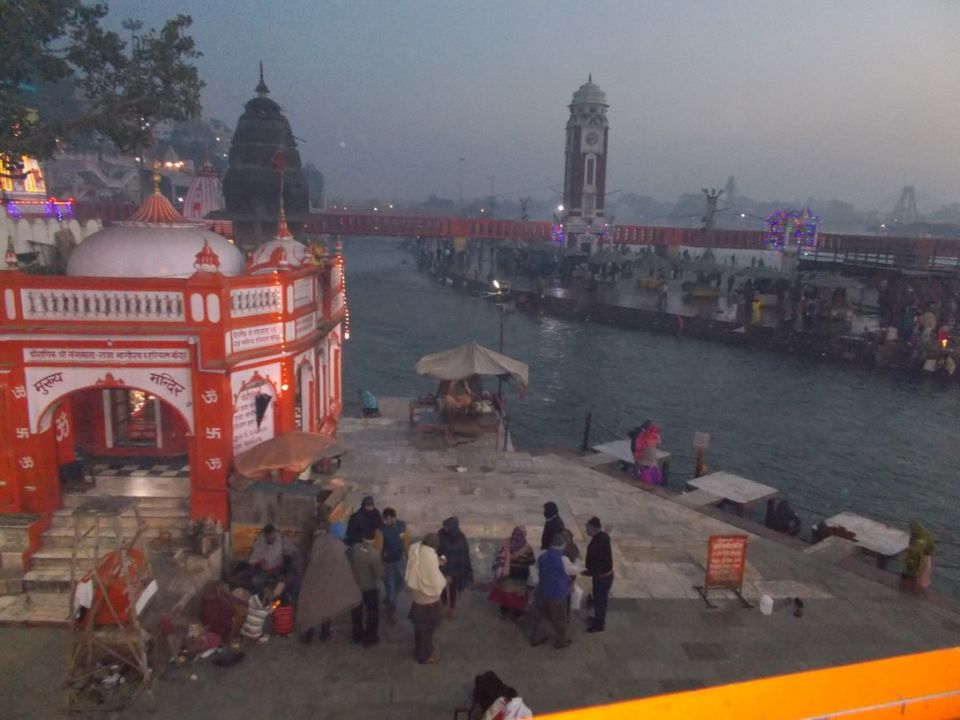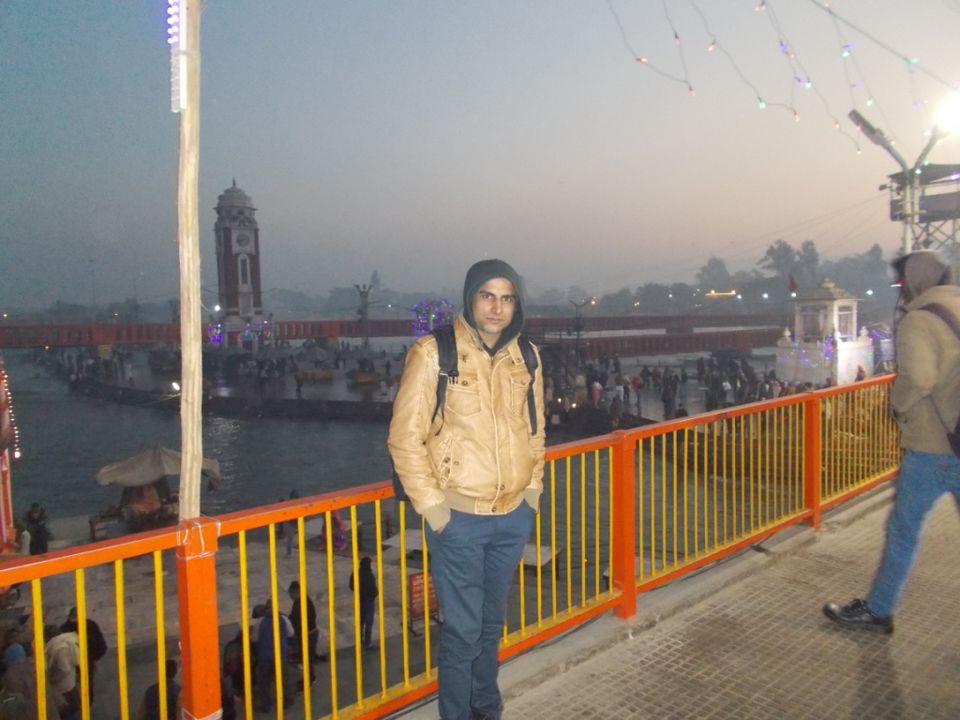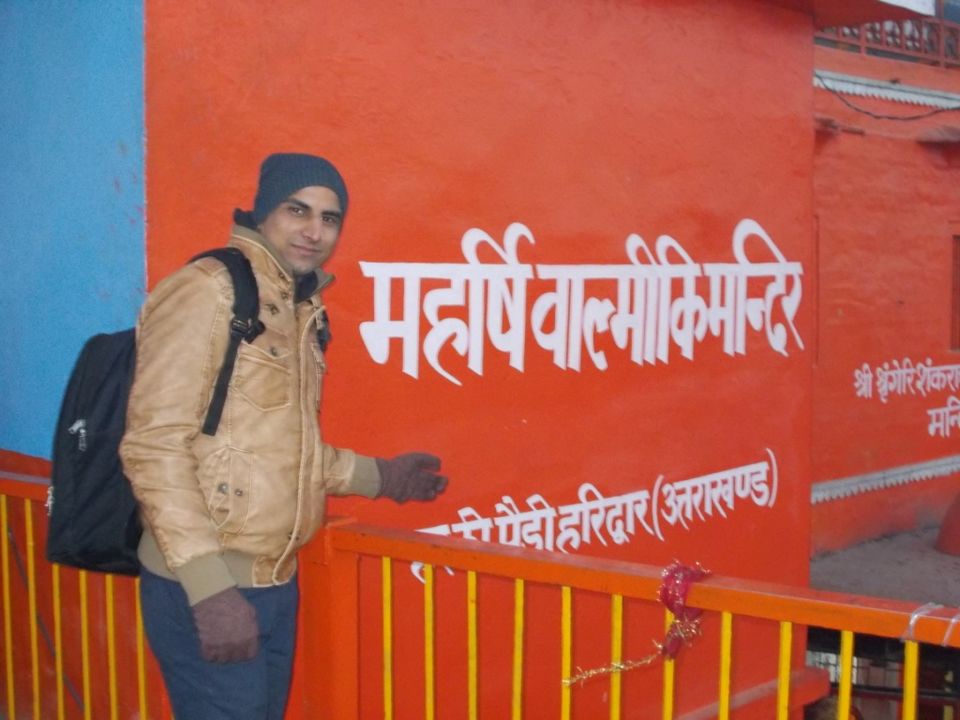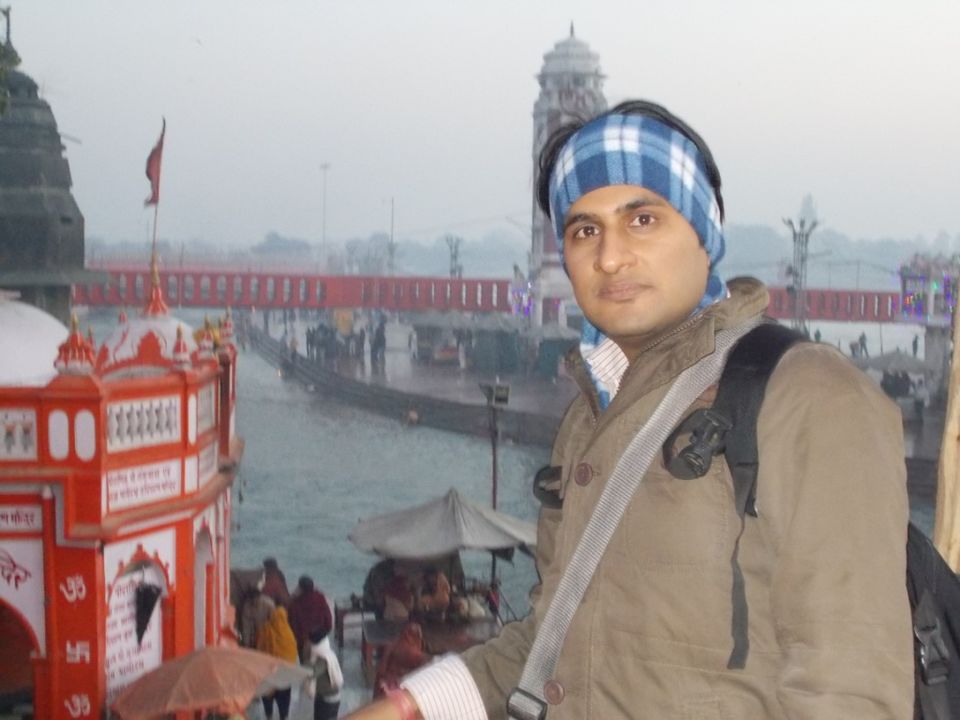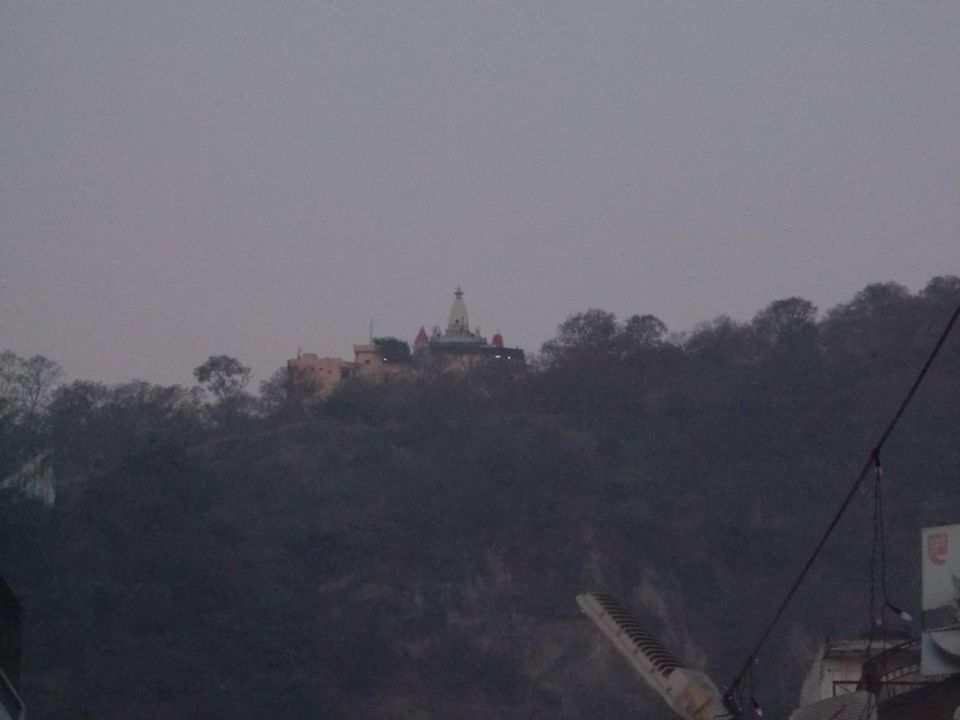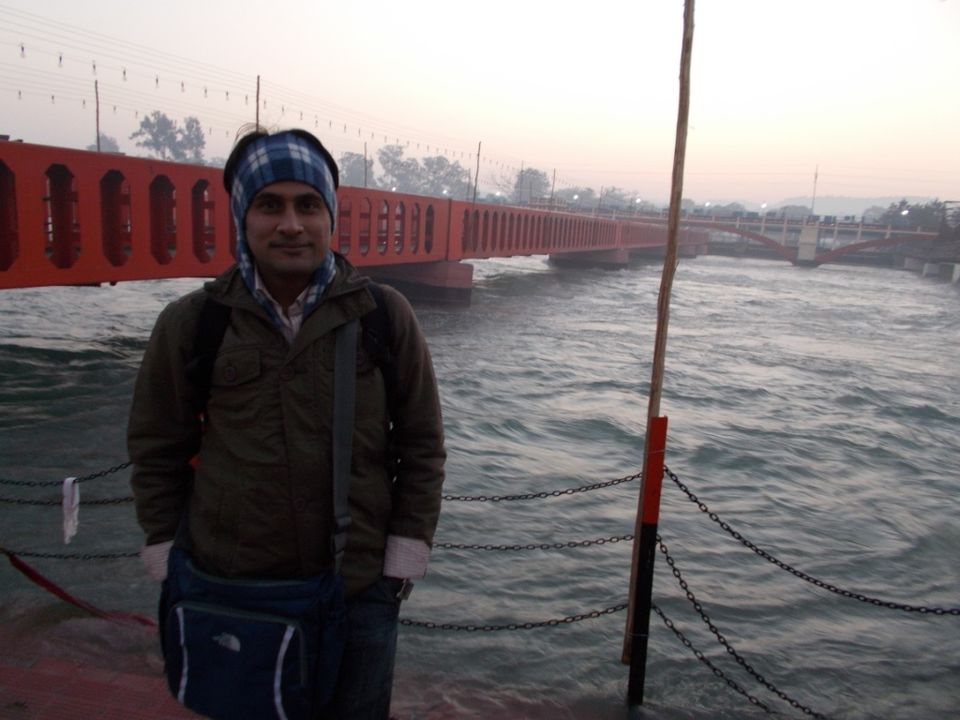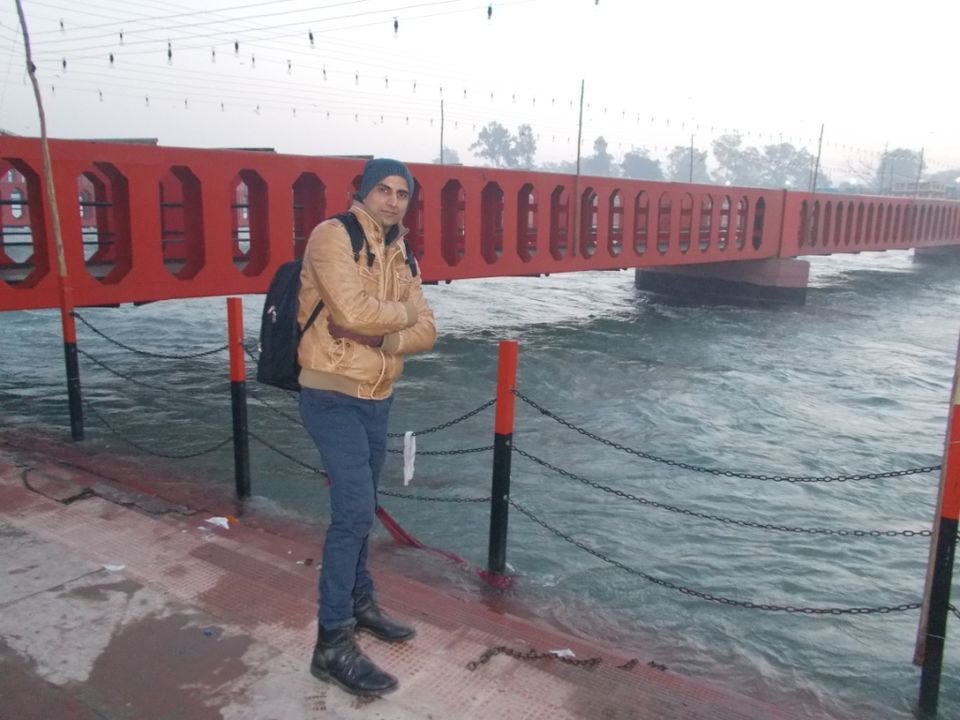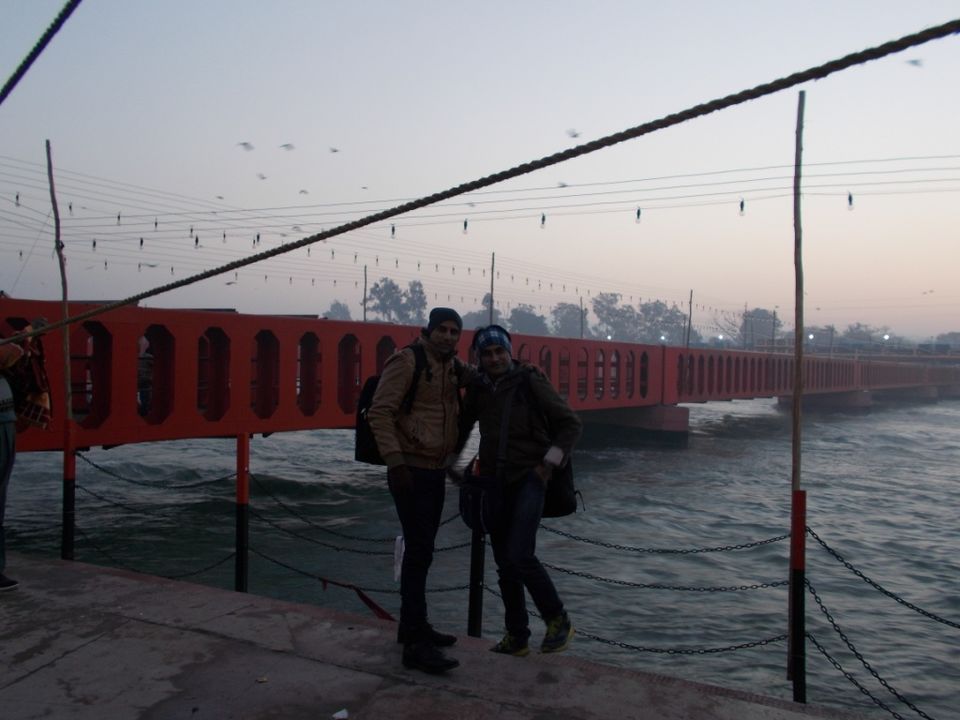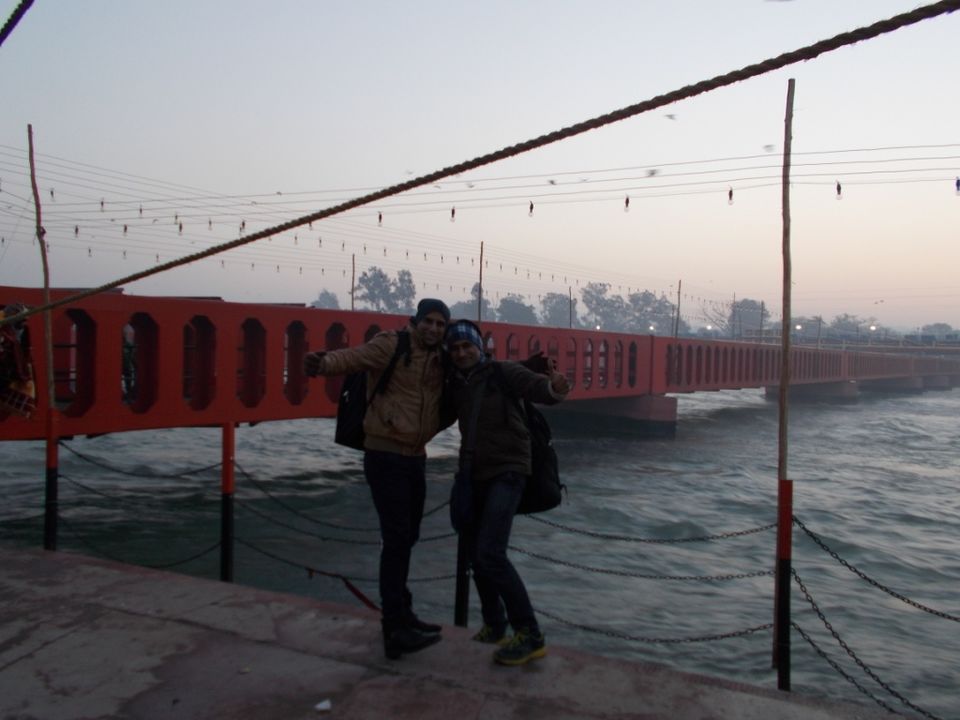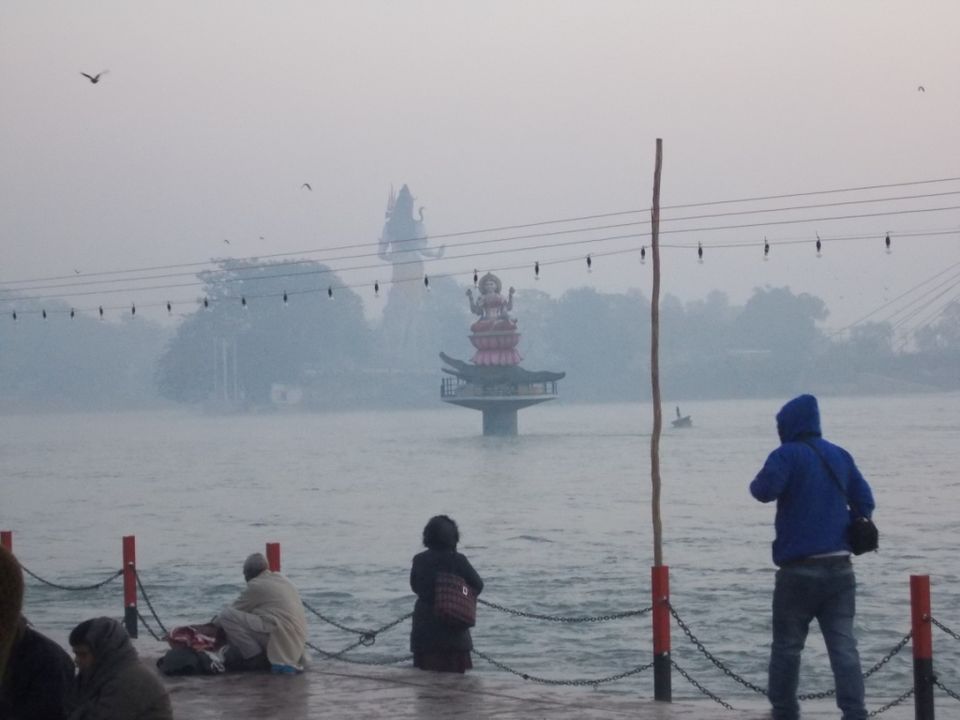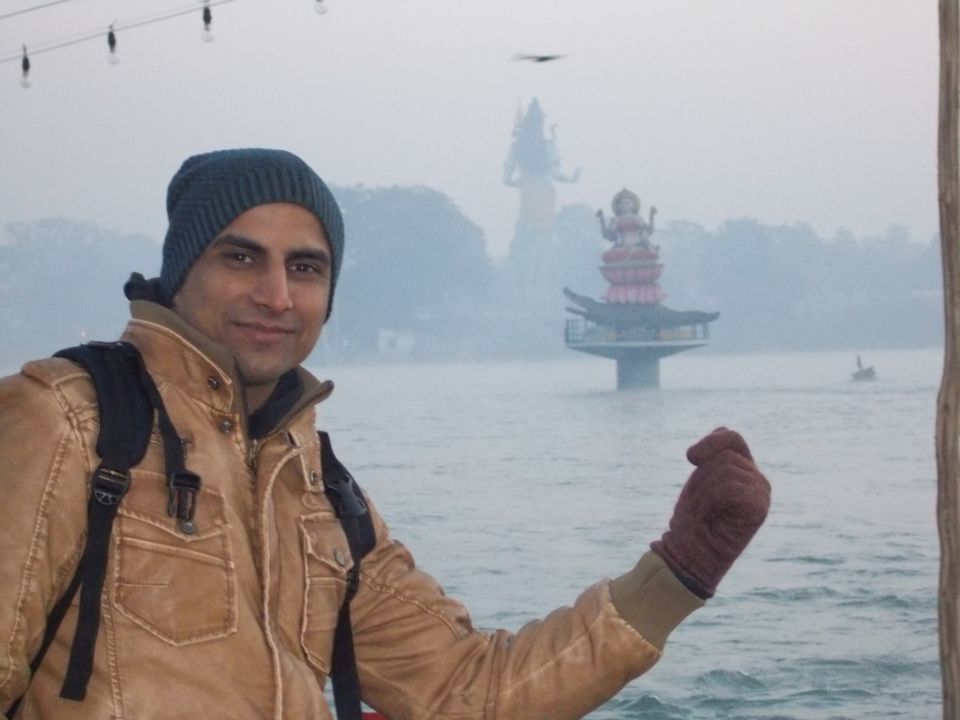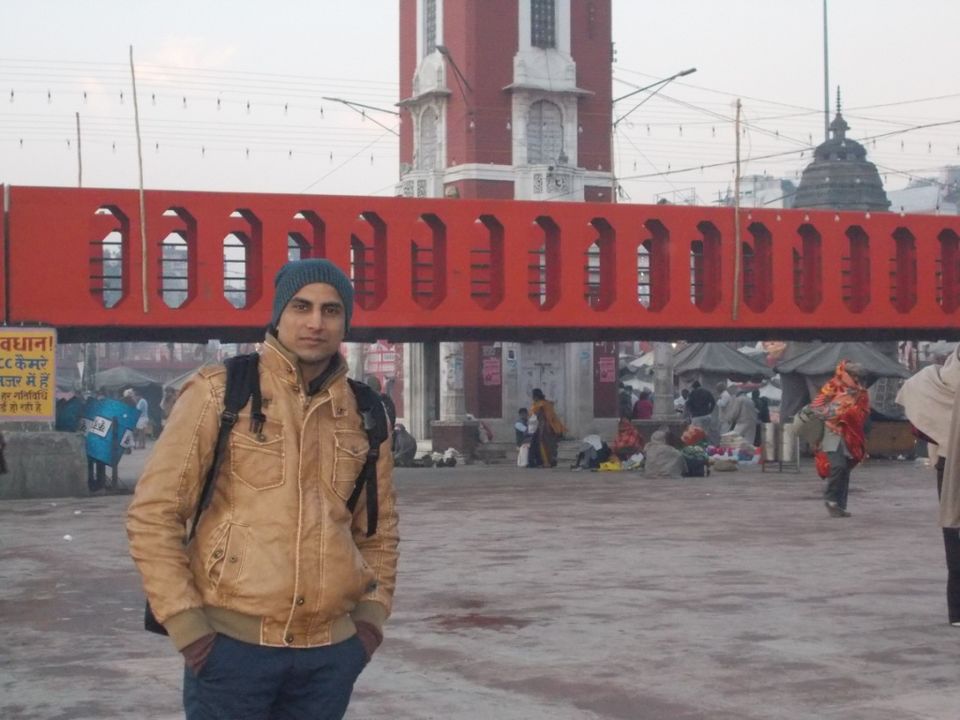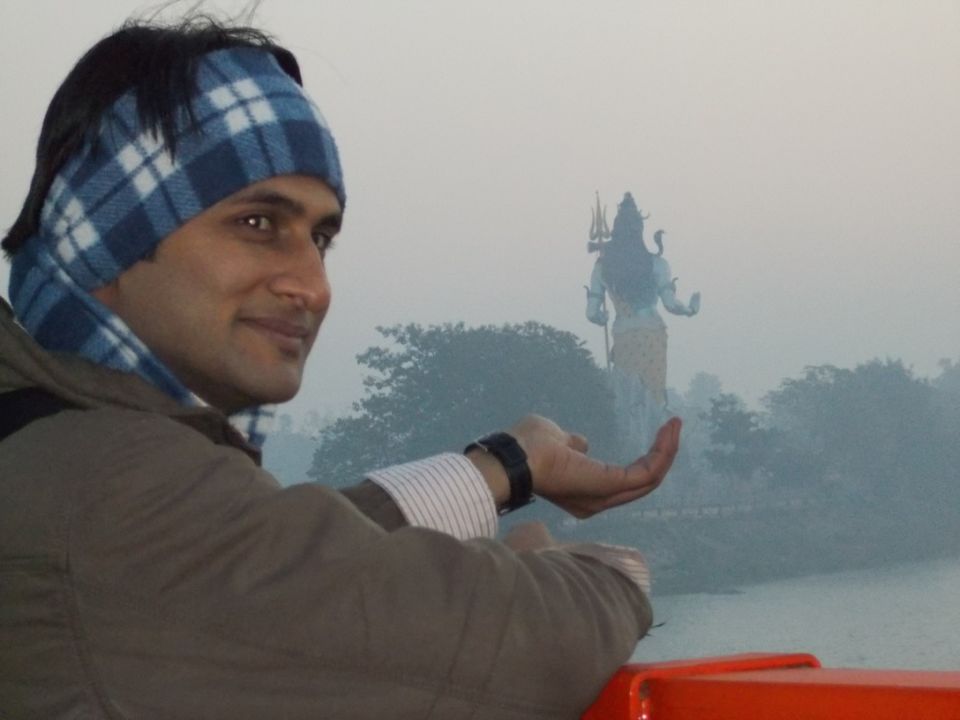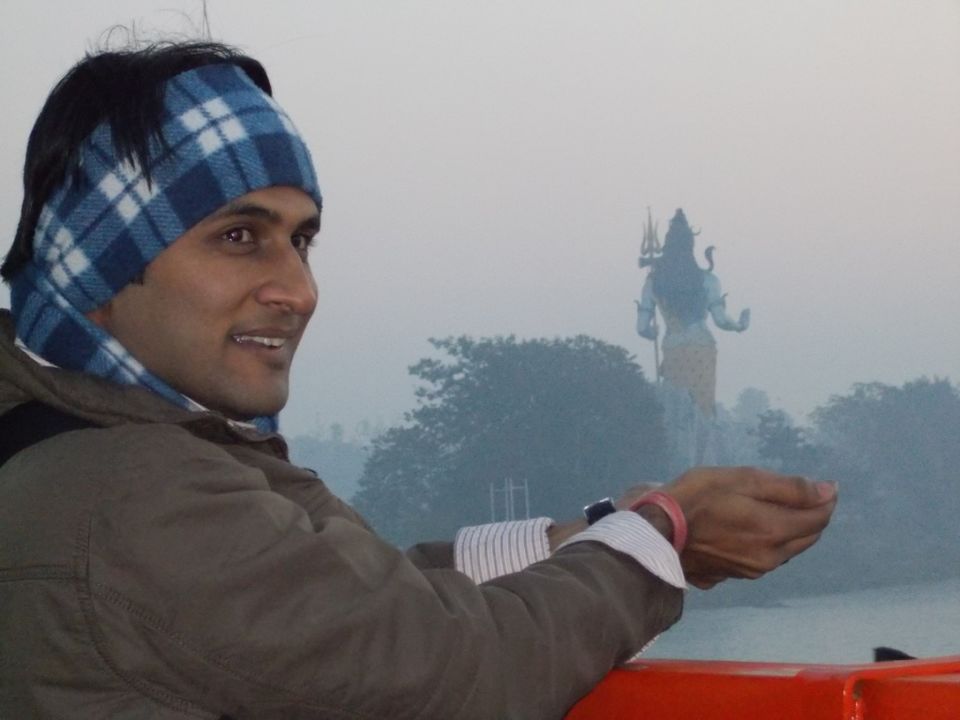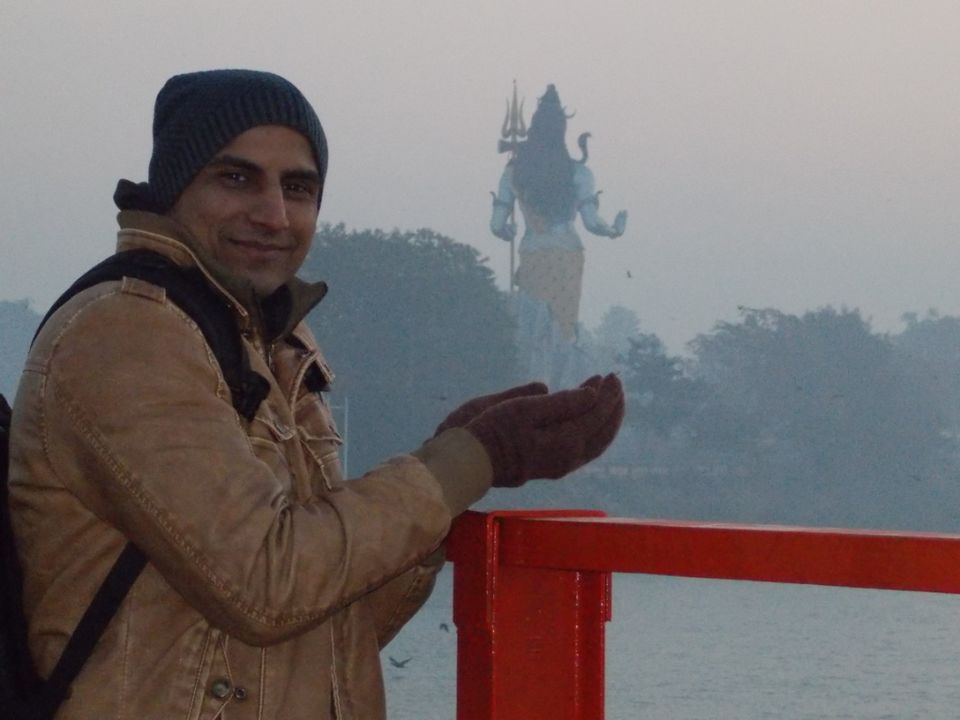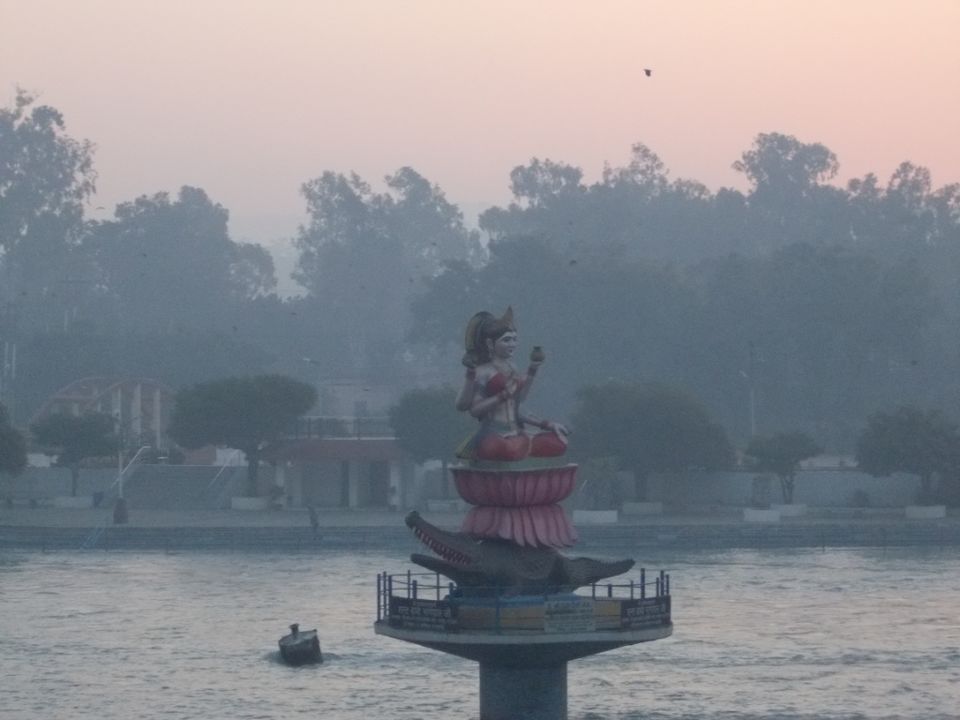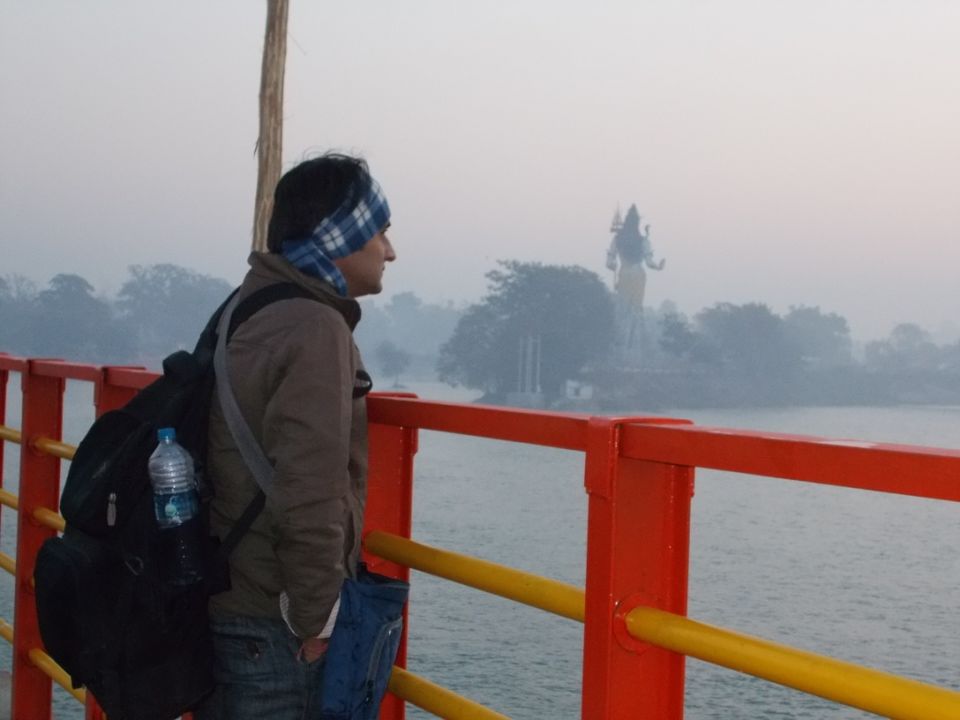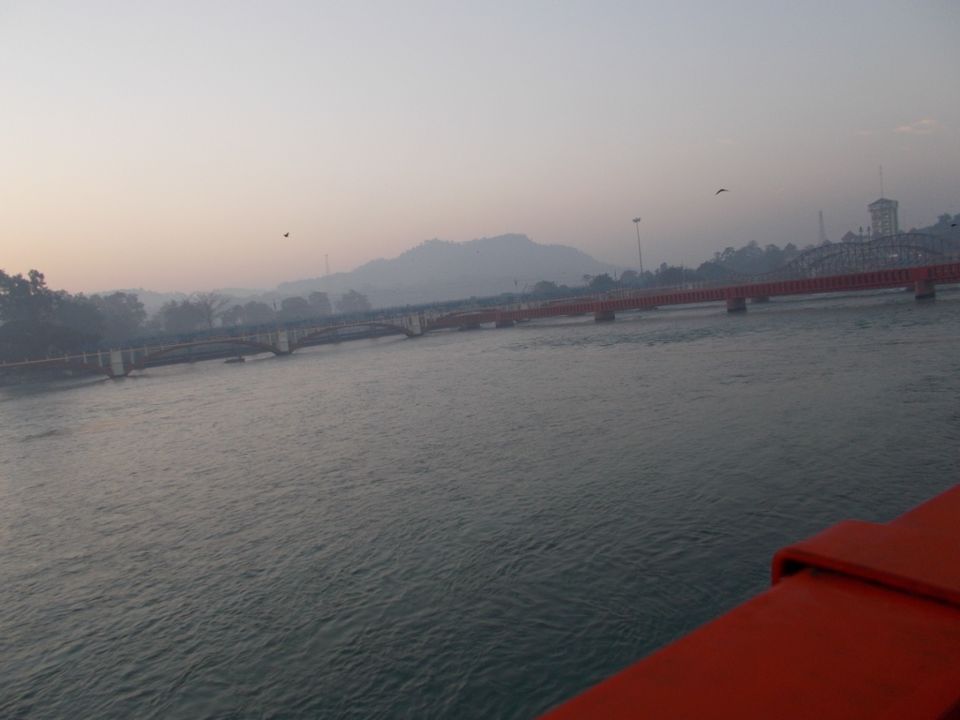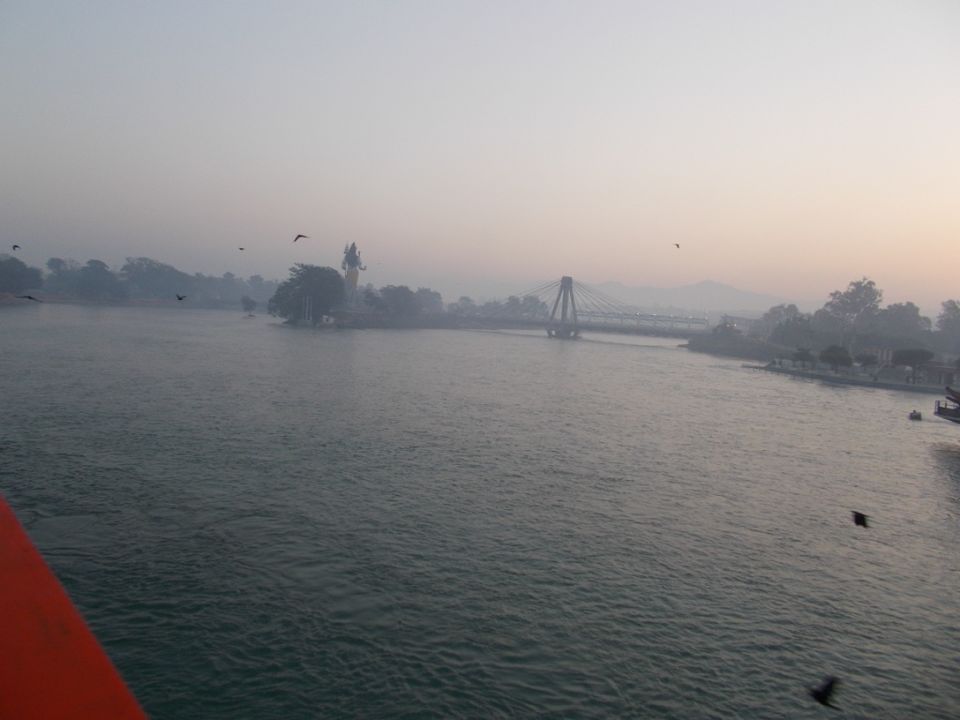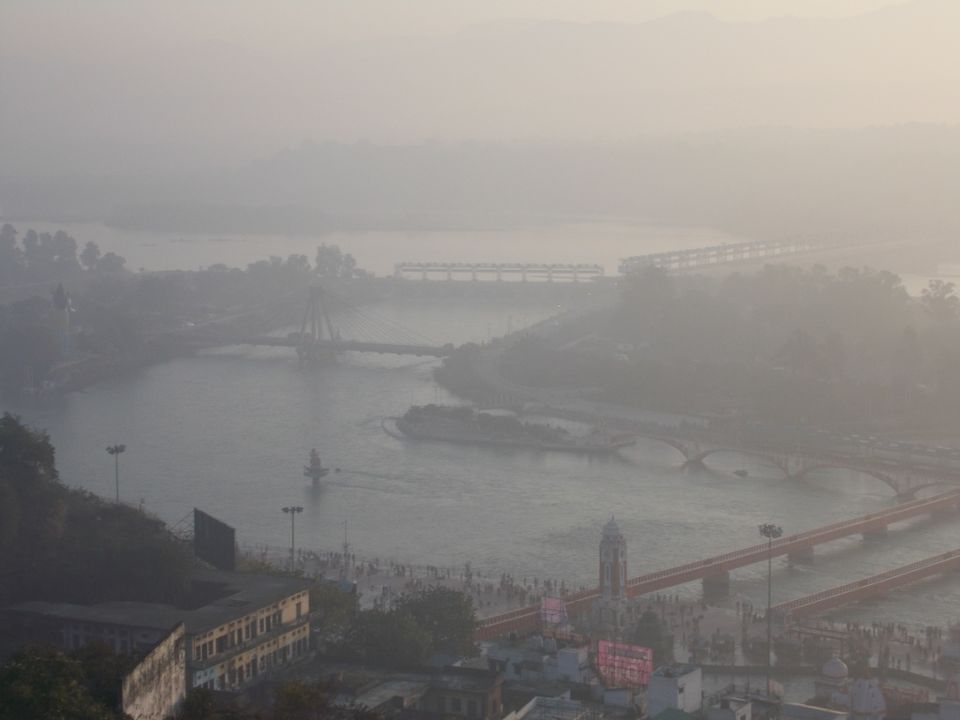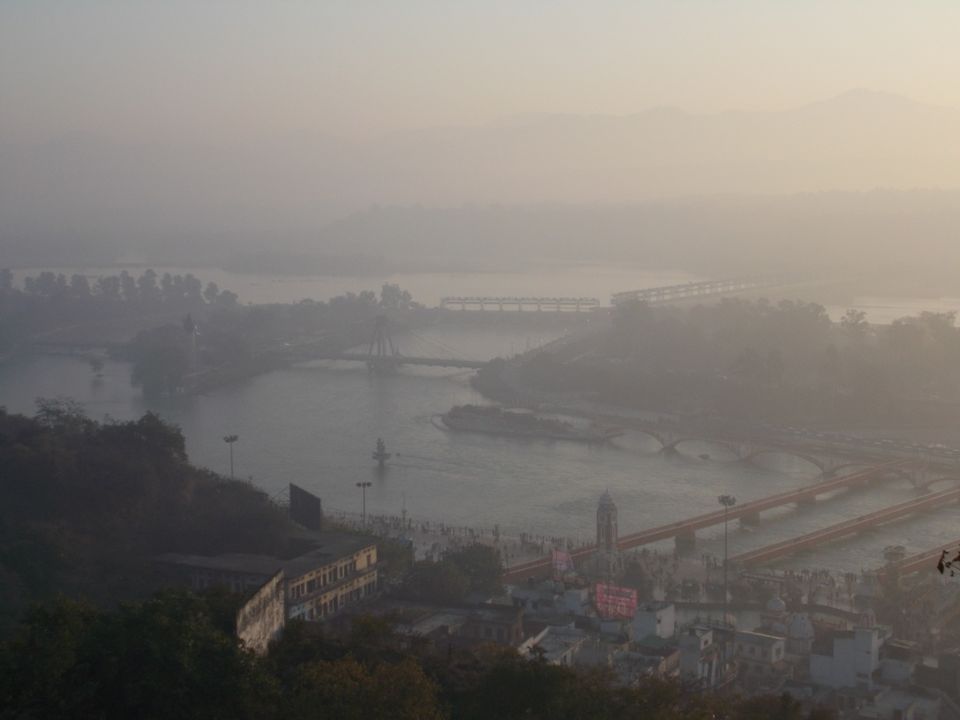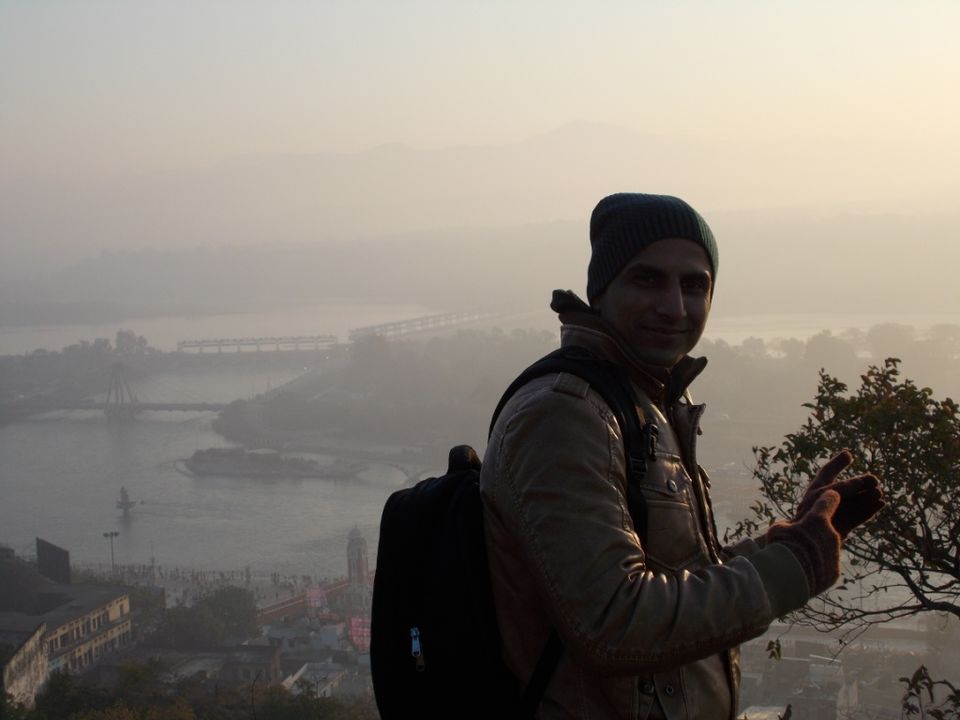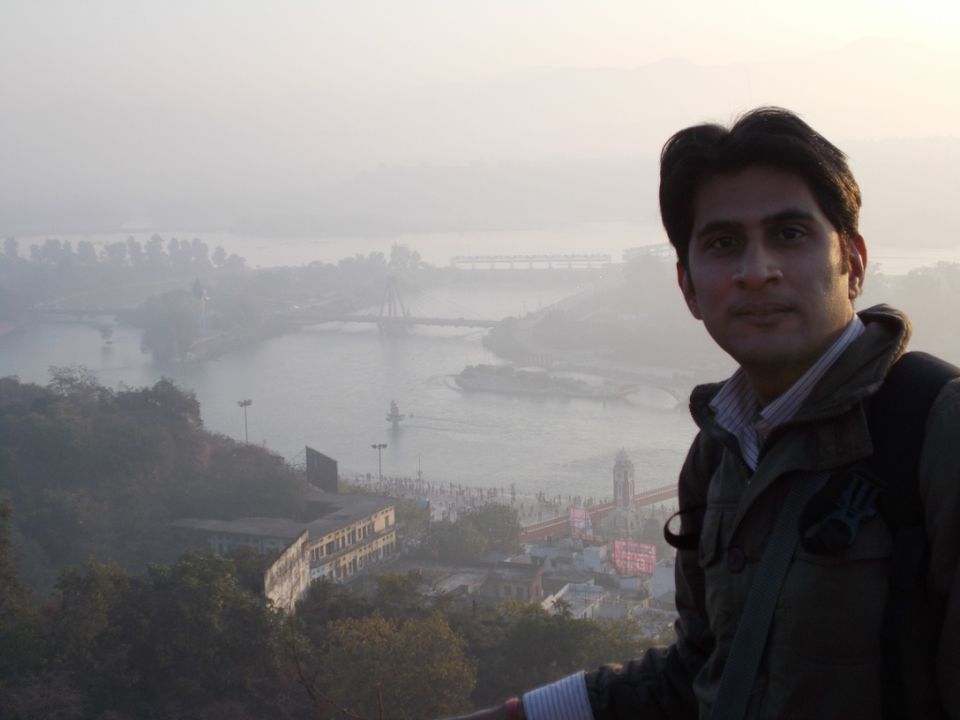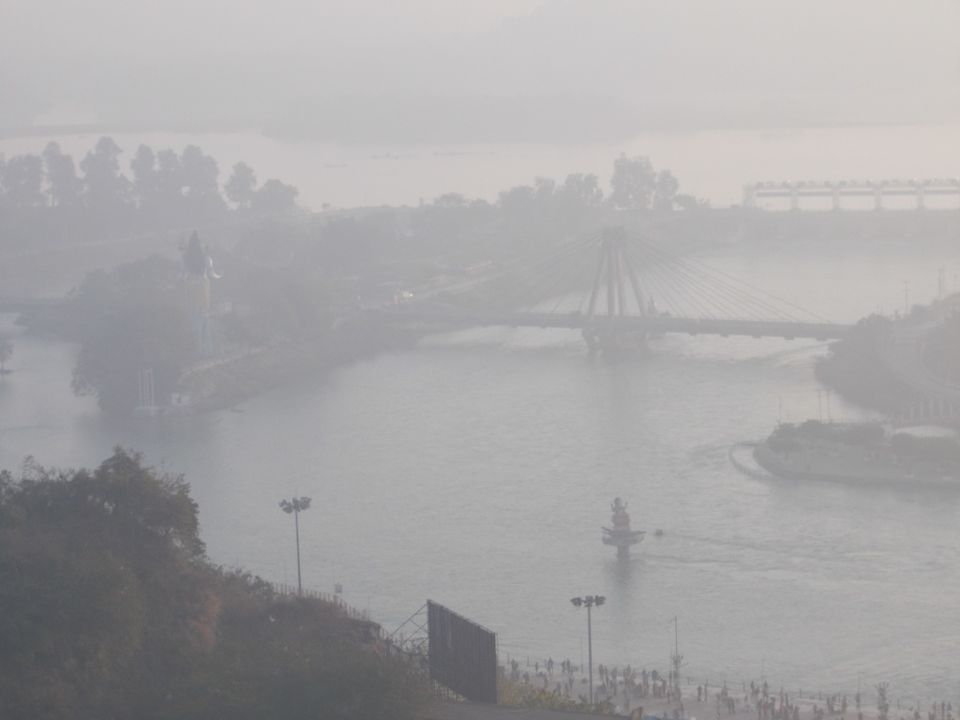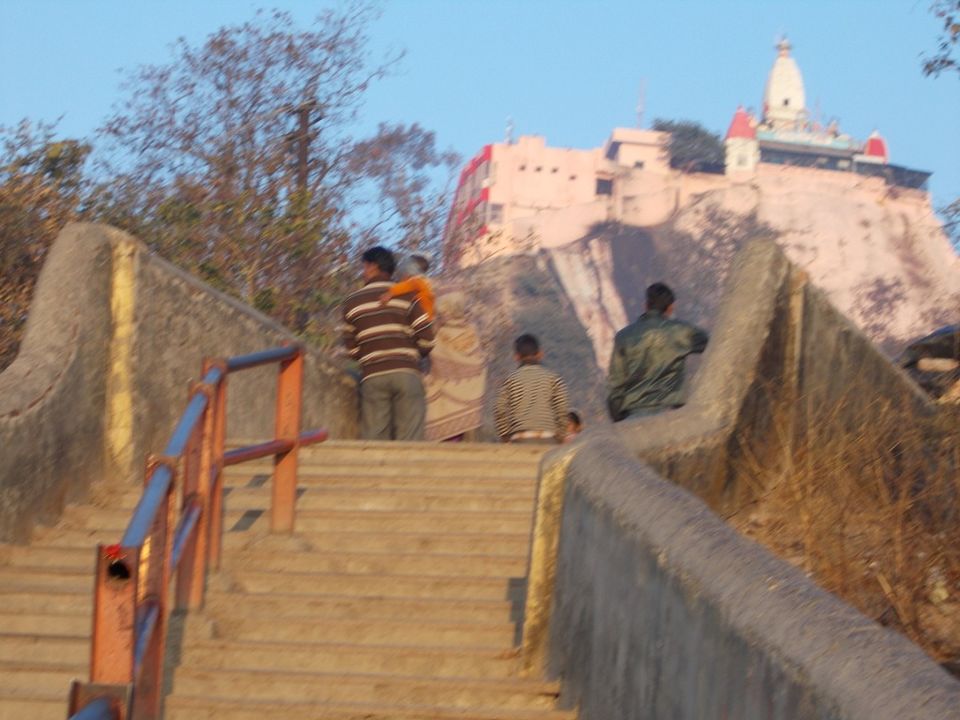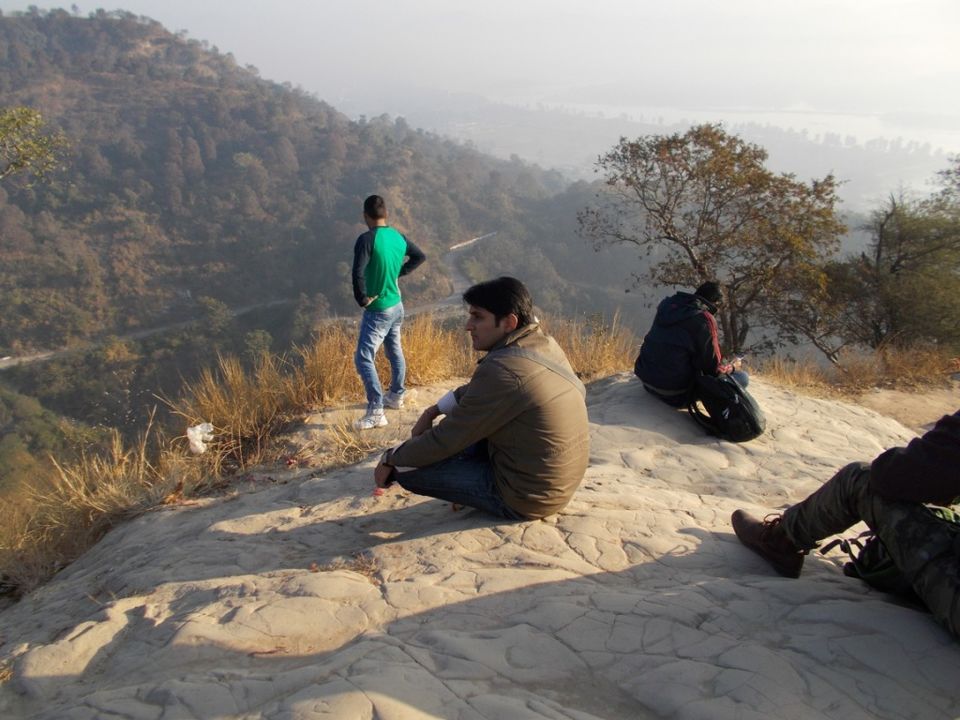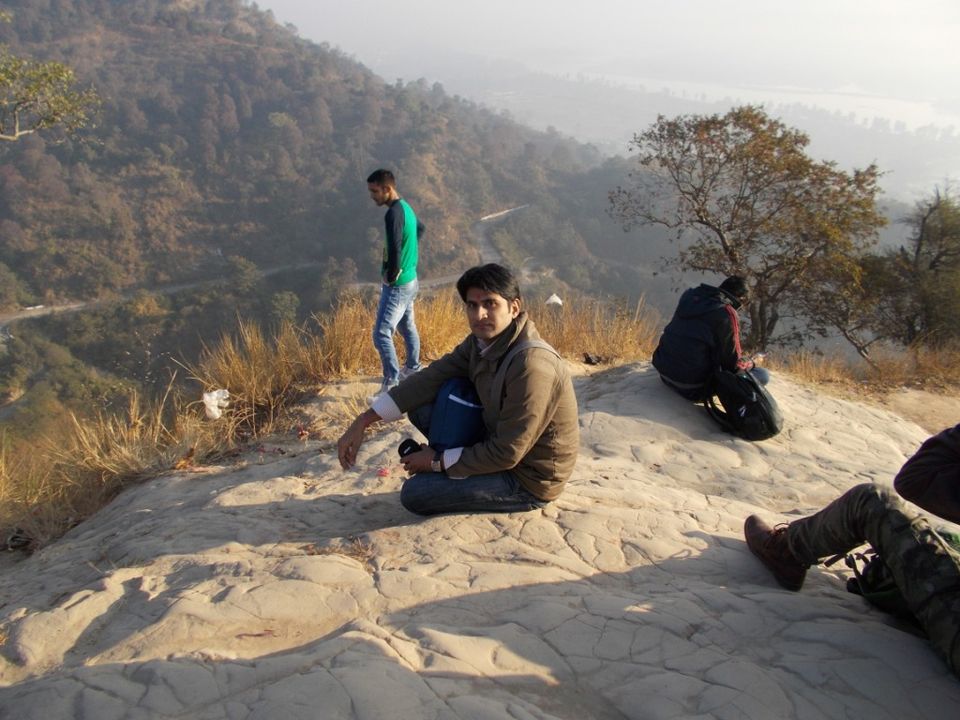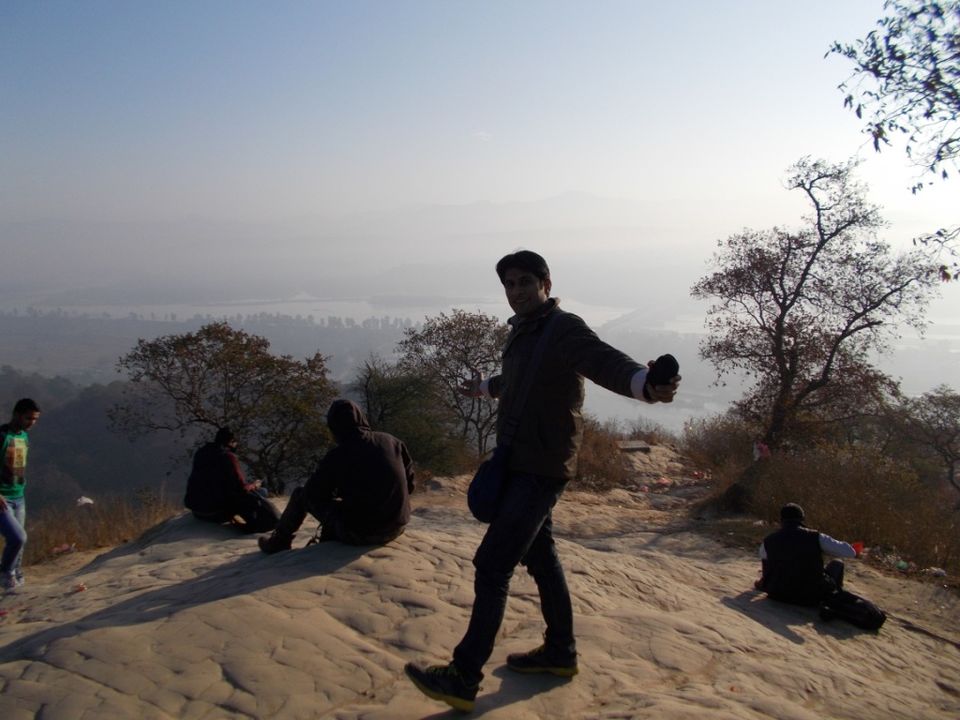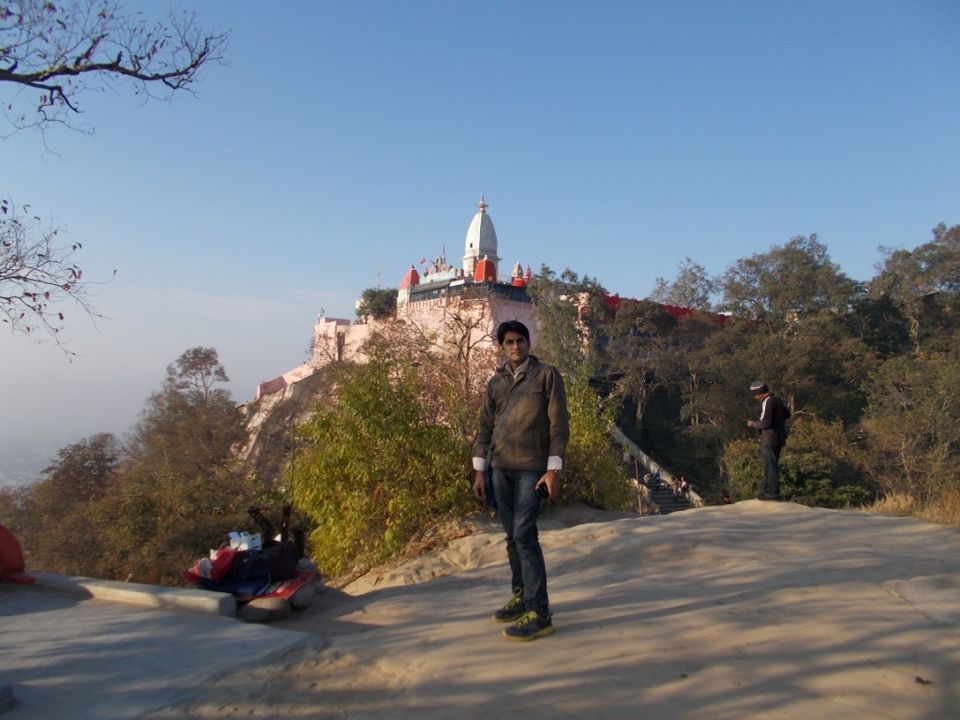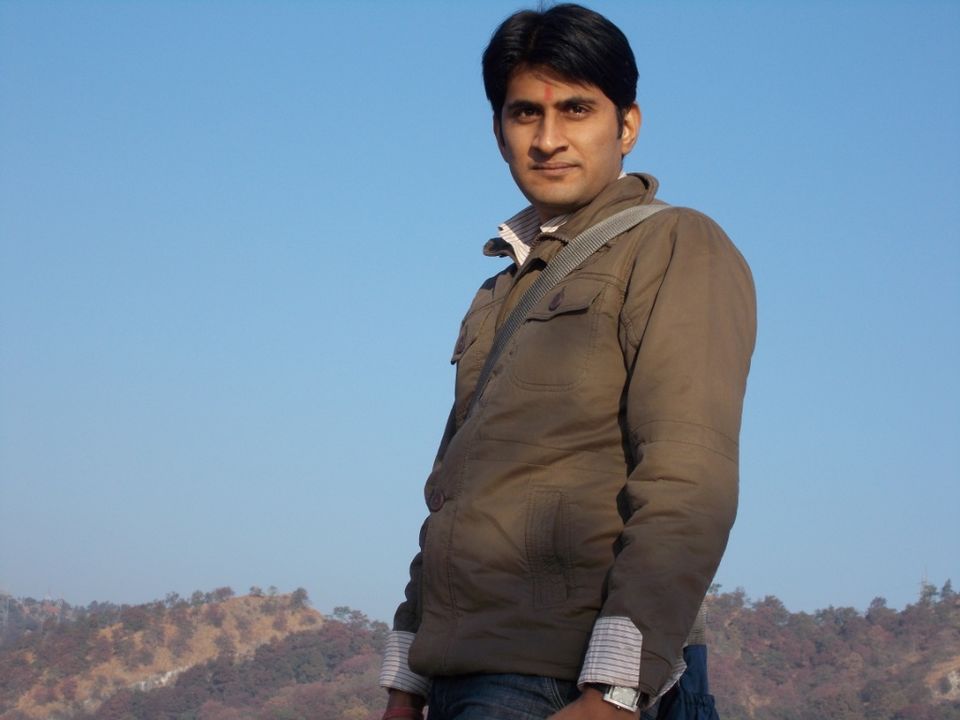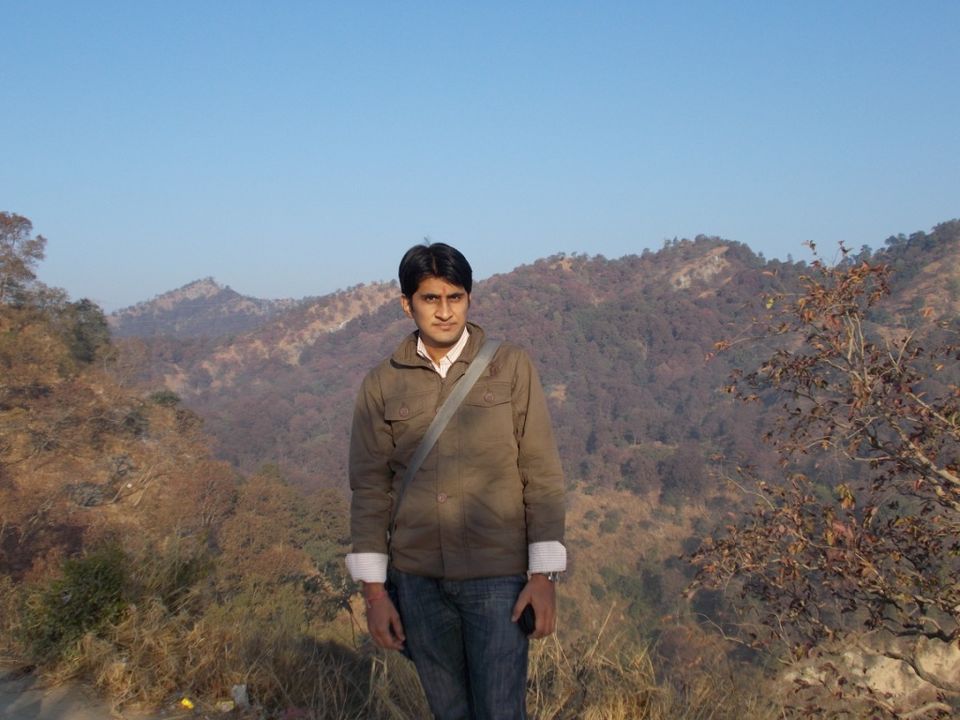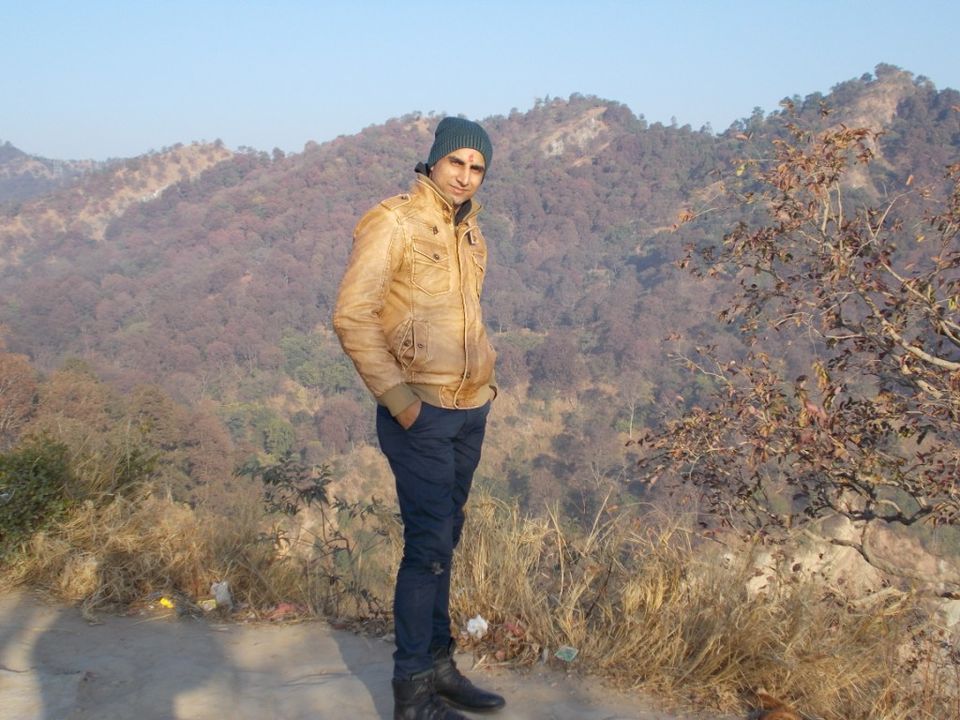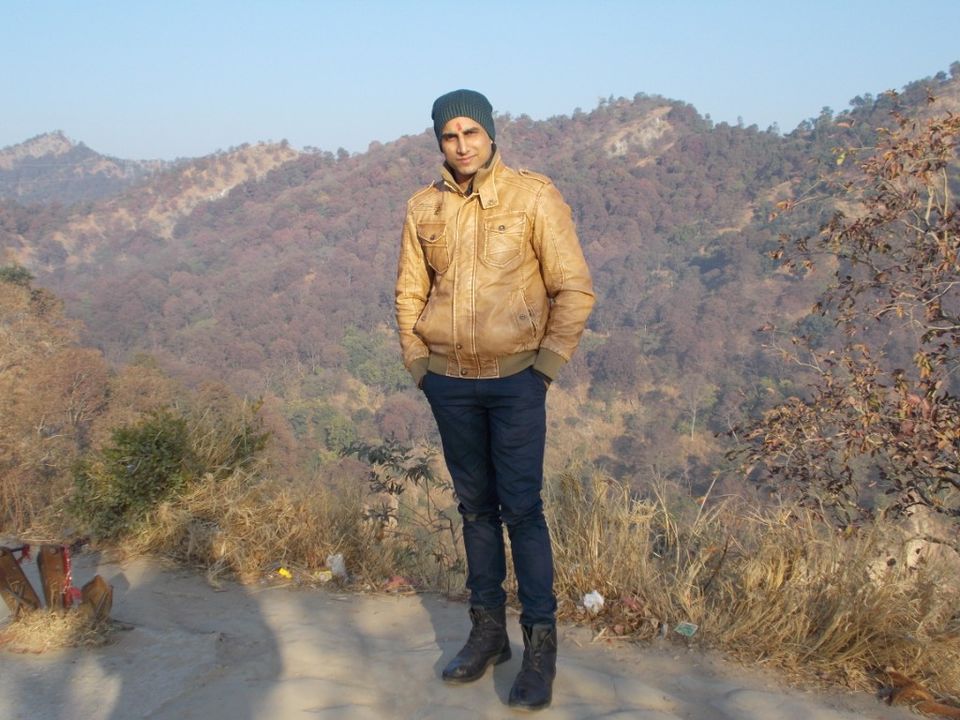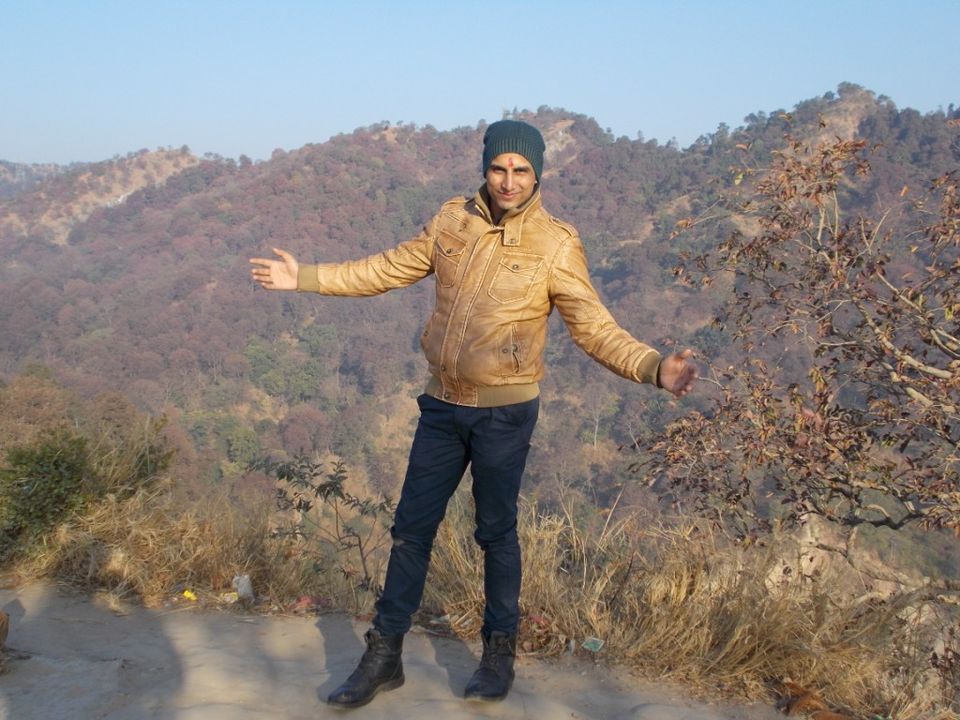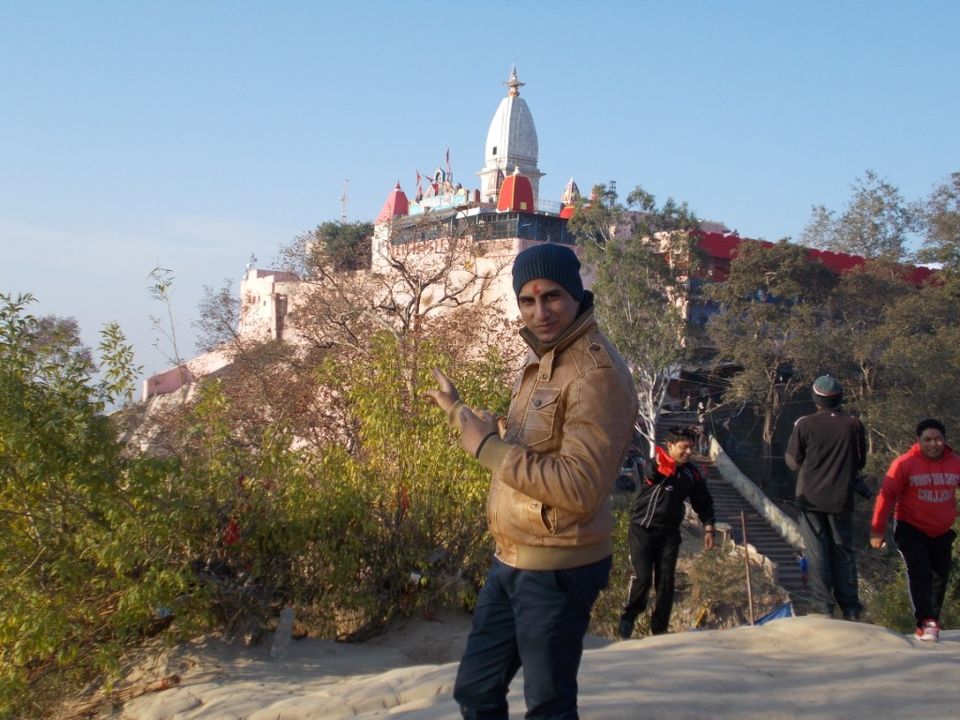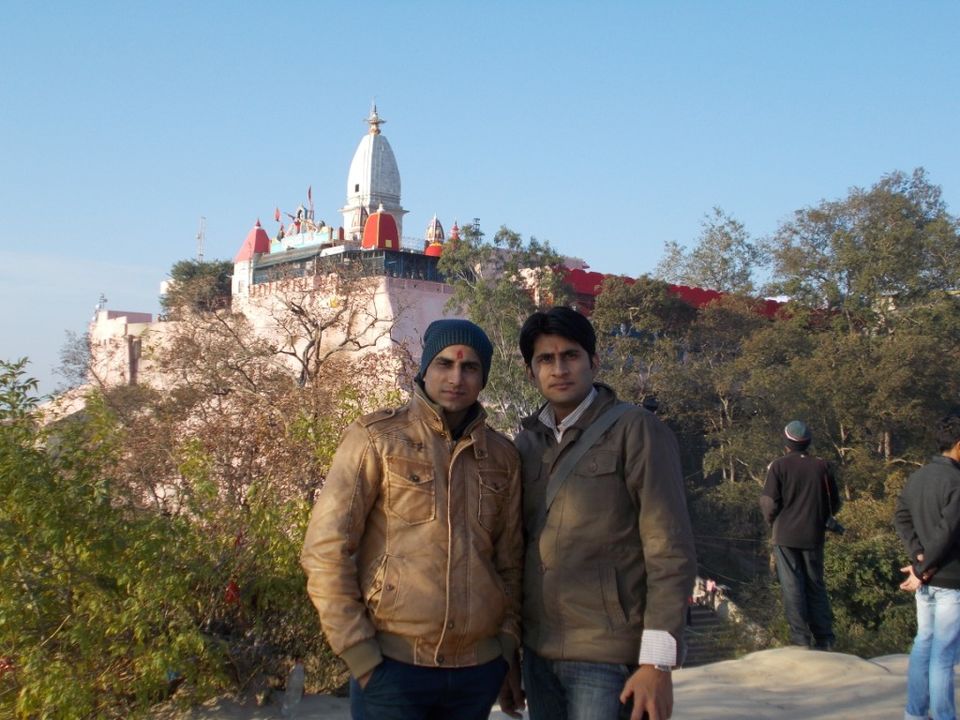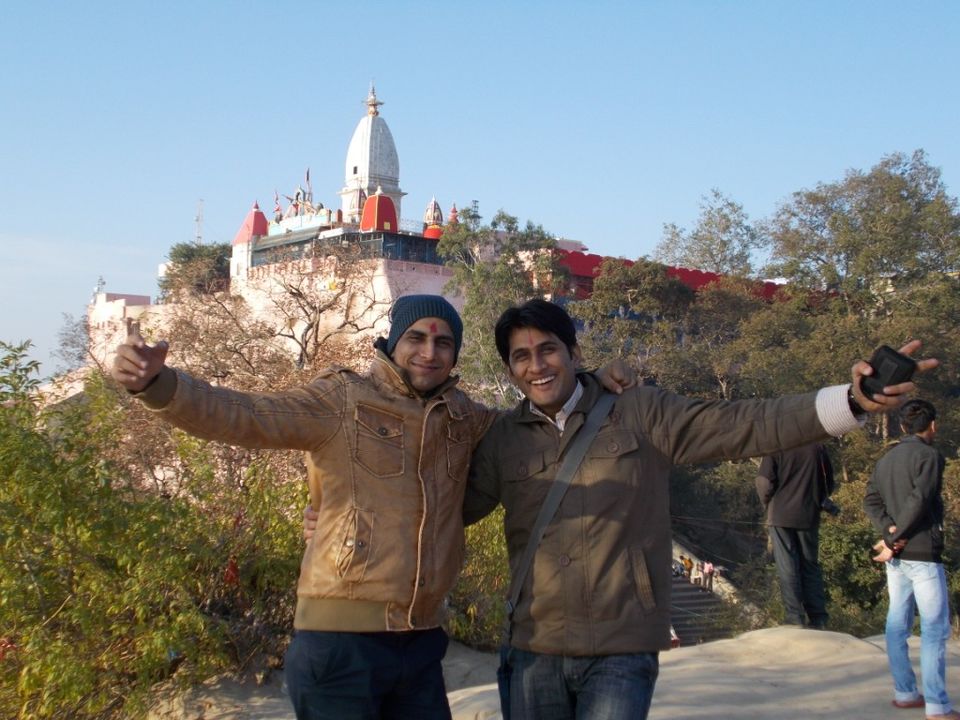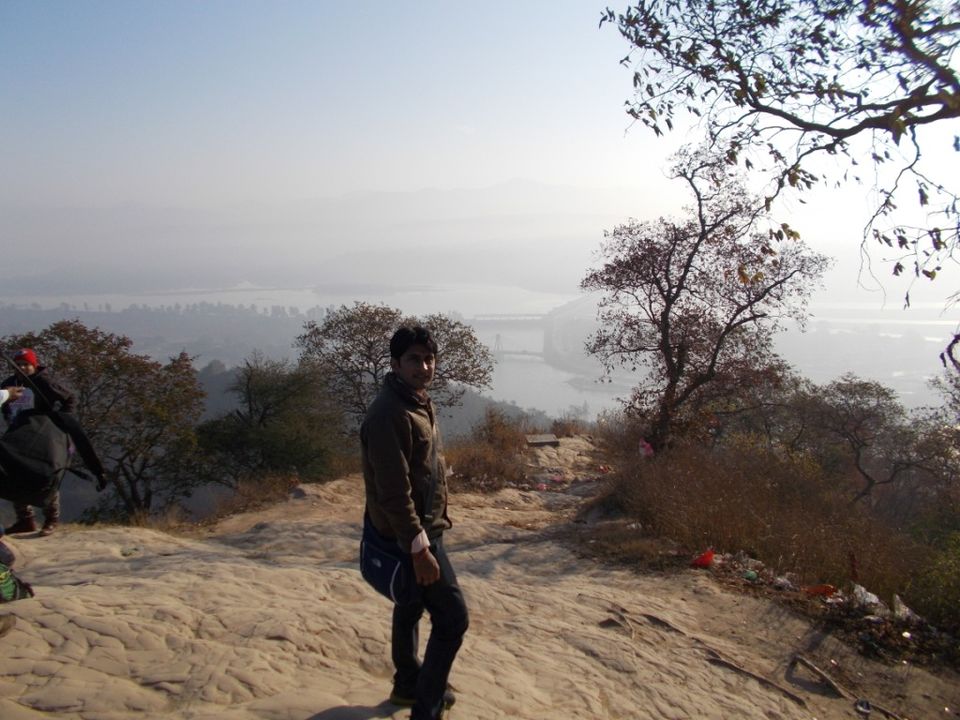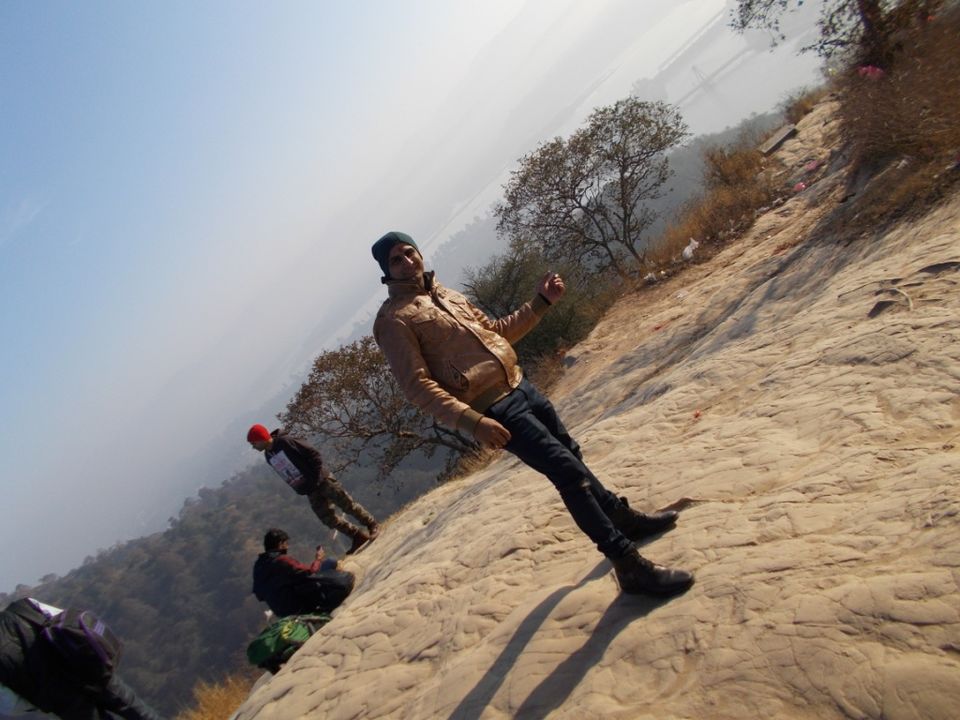 After a long working schedule finally I have some free time on this Christmas weekend. This is the last week of 2015 and me and my friends were decided to have some adventure on this weekend. There are so many options striking in our mind like: Mcleodganj, Shimla, Manali etc. But due to extreme cold and snow fall in Himachal, none of the options work out. Then I saw an advertise on Facebook from some rafting and camping company, that gives you night stay in jungle in a camp, trekking, bonfire, music, and rafting in Rishikesh. I just choose that one :)This trip is divided in 3 parts with 3 different locations:
1. Haridwar.
2. Rishikesh
3. Byasi beach (Rishikesh)
Lesson learnt:
1. For Uttarakhand, buses are available from ISBT Kashmiri gate, as well as from Anand Vihar. Before going to any one of the bus stand, confirm from where the bus is available for your location.
2. Keep calm if some unfavourable condition arrises.
We started our journey from ISBT Kashmiri gate, we got an AC bus upto rishikesh at 23:00 hours. In winters heaters available in AC buses are just like blessings :P
Buses takes 7 to 8 hours upto Rishikesh from Delhi. We reached Hardwar at 06:00 hours. The temp there is too cold, so we have a cup of tea in our hands after boarding from bus at Haridwar bus stand. After having tea we got a tempo upto Har ki Pauri Ghat. Har ki Pauri is the main ghat in Haridwar. Ganga Aarti is performed on morning as well as on evening, and if you missed it than you miss the entire glamour of this place. And unfortunately I have missed it :(
We have roam around the Har ki pauri and feel the vibes there and take some snaps. The winter is on the full charm so we are having cap on our head and gloves in hand.
There are so many peoples there who are taking bath in the holy water and performing some spirituality practises there. We spend around an hour there and than we are moving towards the Mansa Devi temple.
Mansa Devi:
Mansa Devi is one of the most popular and most visited temples of Haridwar, Uttaranchal. The temple is dedicated to Mansa Devi, a form of Shakti (Power). Located at the top of Bilwa Parvat (Hill), Mansa Devi Temple can be reached by taking local buses, rickshaws or by hiring from Haridwar. In order to reach the hill-top, one can either go for trekking or for cable-car.

Mansa Devi Temple is an ancient temple that attracts people from both far and near due to its significance. It is believed that the Goddess fulfills all the wishes of a sincere devotee. Actually, the term 'Mansa' is the altered form of word 'Mansha', which means 'wish'. On the top of the hill, there are many shops where coconuts, fruits, marigold garlands and incense sticks are available. These things are offered to the Goddess.
There are 3 different ways available to reach the temple:
1. Roapway: Its timing are 08:00 to 17:00 hours
2. Stairs
3. Road
We choose the 2nd option. There are 800+ stairs up to the temple and it will take a lot of energy to get there from stairs. The cold breezes makes some difficulty to complete the journey, but we still take the challenge and complete the way in half an hour. There are so many shops on the way of temple on stairs that provide Prasadi and one can keep there shoes. The temple is located on too much height, and the entire scene is so much b'ful. We completed our "Pooja" and than sit there for half an hour there. The temple committee distributing Halwa Prasad, the best prasadi I ever had :)
Now we have all set to get down and move further for our next destination...Rishikesh (Dev Bhoomi).....