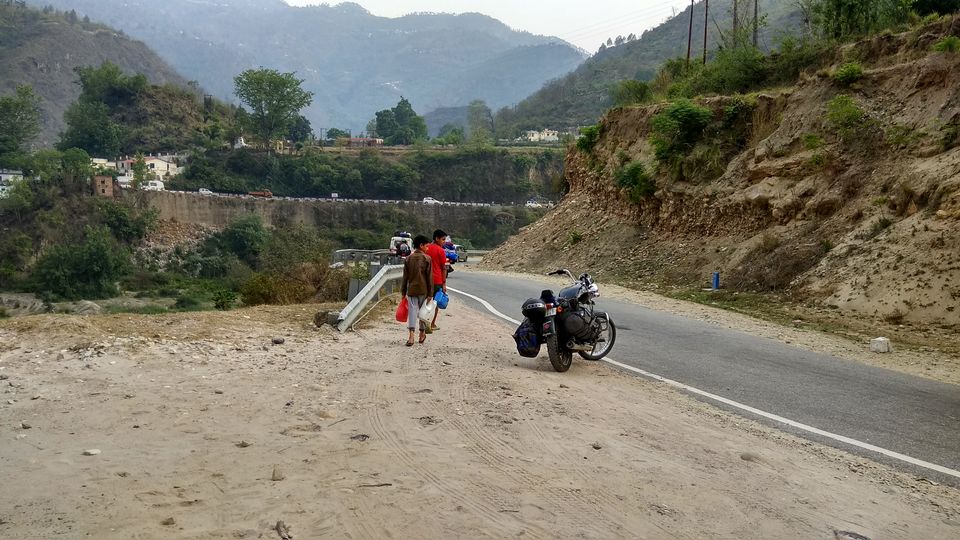 Kedarnath is a town situated in Uttarakhand and is very well known because of Kedarnath Temple. The temple is one of the sites of the four chota char dham sites which is located in the Himalayas near Chorabari Glacier. The name "Kedarnath" means "the lord of the field" and the temple is dedicated to Lord Shiva where he released the holy water from his matted hair which resulted in the formation Ganges River.
We planned our trip to the holy place by road from Dehradun via Rishikesh-Devprayag-Rudraprayag-Guptakashi-Gaurikund-Kedarnath which is about 250kms. Other than road trip travellers can opt for airways. We decided to cover the distance through bike which we rented from Gimmebyk rental firm at Dehradun. The road lasts till Gaurikund after which we need to trek towards Kedarnath of about 24km.
DAY 1: We begin our ride at early morning around 5 o`clock during the month of May. Through the wide road of Jolly grant airport we pass through Dehradun towards Rishikesh which also comprises of mountain pass of dense jungle. As we crossed Rishikesh we decided to halt near a dhaba for our breakfast. The dhaba was situated with a very beautiful view of an old laden bridge.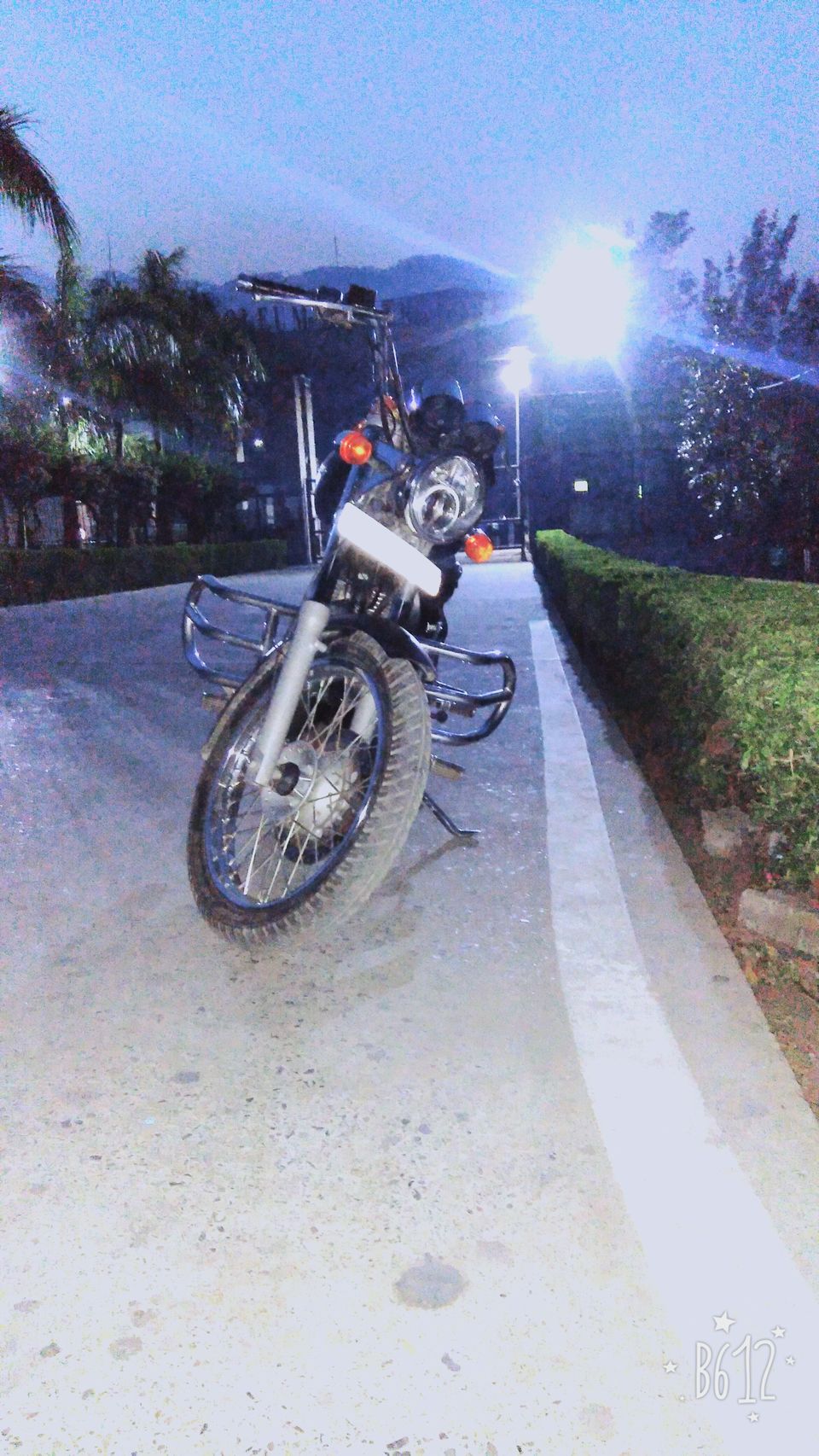 We had paranthas with butter which was classic in taste. We started of our journey for devprayag which is about 74 Kms and took our second halt which is well known for the place Sangam where river Bhagirathi and Alaknanda meet and form River Ganga.
Later we started off our ride crossing the place Rudraprayag. From here the road takes us from beautiful mountain hills with river flowing from our side. We need to pay full attention on the road which comprises of sharp turns and upcoming vehicles from opposite sides. As we were about to reach Guptakashi for our luck the climate took a sudden change with heavy showers and we had to take the halt for the night at Guptakashi. The place is surrounded by mountain from all sides with dense clouds.
Hotel charges were reasonable at around Rs. 600 per night with all the basic amenities such as heater, wifi, geyser, parking etc.
Day 2: Next day we started our ride at around 4:30 am so as to start our trek as early as possible. Distance between Guptakashi and Gaurikund is 29 Kms but it takes a lot of time due to traffic jams and improper road. As we cover up our journey we observed a number of helipads where helicopters were taking off for the temple with the pilgrims who have opted to travel through airway. We reached Gaurikund at about 8 o`clock and parked our vehicles at parking area which was chargeable at about Rs.80 for two wheelers per day. We also rented a cloak room for our leftover baggage which is about Rs.150 per day. We started our trek at about 10 o`clock with sunny weather.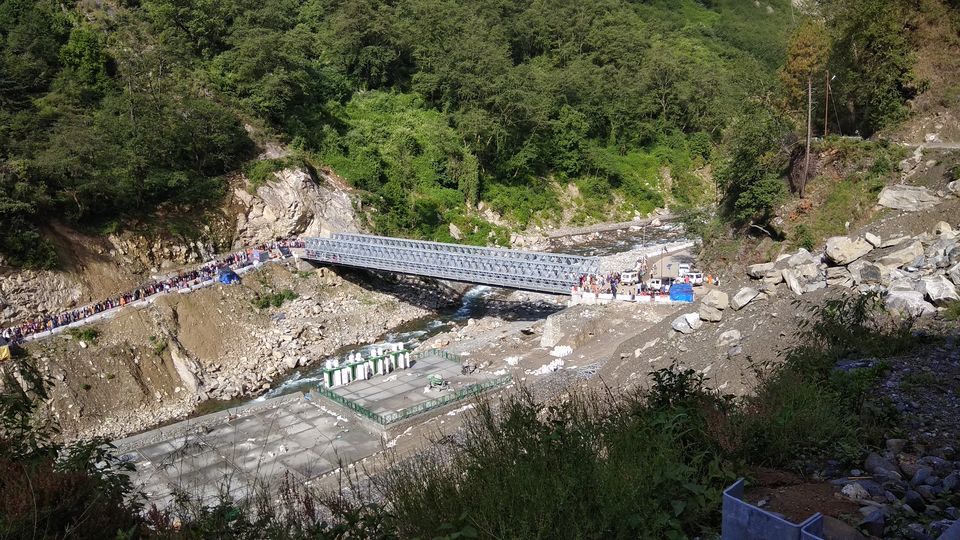 We took proper woollen clothes with us as the weather at temple was predicted to be around -5 °C. For the travellers who find it difficult to trek can opt for pony rides or porter and it is to be noted that pony rides are needed to be hired from initial point only or else you will be charged at very high price if you opt from middle way.
At every 1 km you will be able to find restrooms, shops and medical camp. The new way for kedarnath trek is as follows:
• Gaurikund to Rambara bridge 6 Kms.
• Rambara Bridge to Jungle Chatti 4 Kms.
• Jungle Chatti to Bheembali 3 Kms.
• Bheembali to Linchauli 4 Kms.
• Linchauli to Kedarnath base camp 4 Kms.
• Kedarnath base camp to Kedarnath Temple 1 km.
After Rambara Bridge the way is goes steeper and difficult with the temperature continuously falling. The last 8 Kms we were able to find snow on our way and upon the mountains.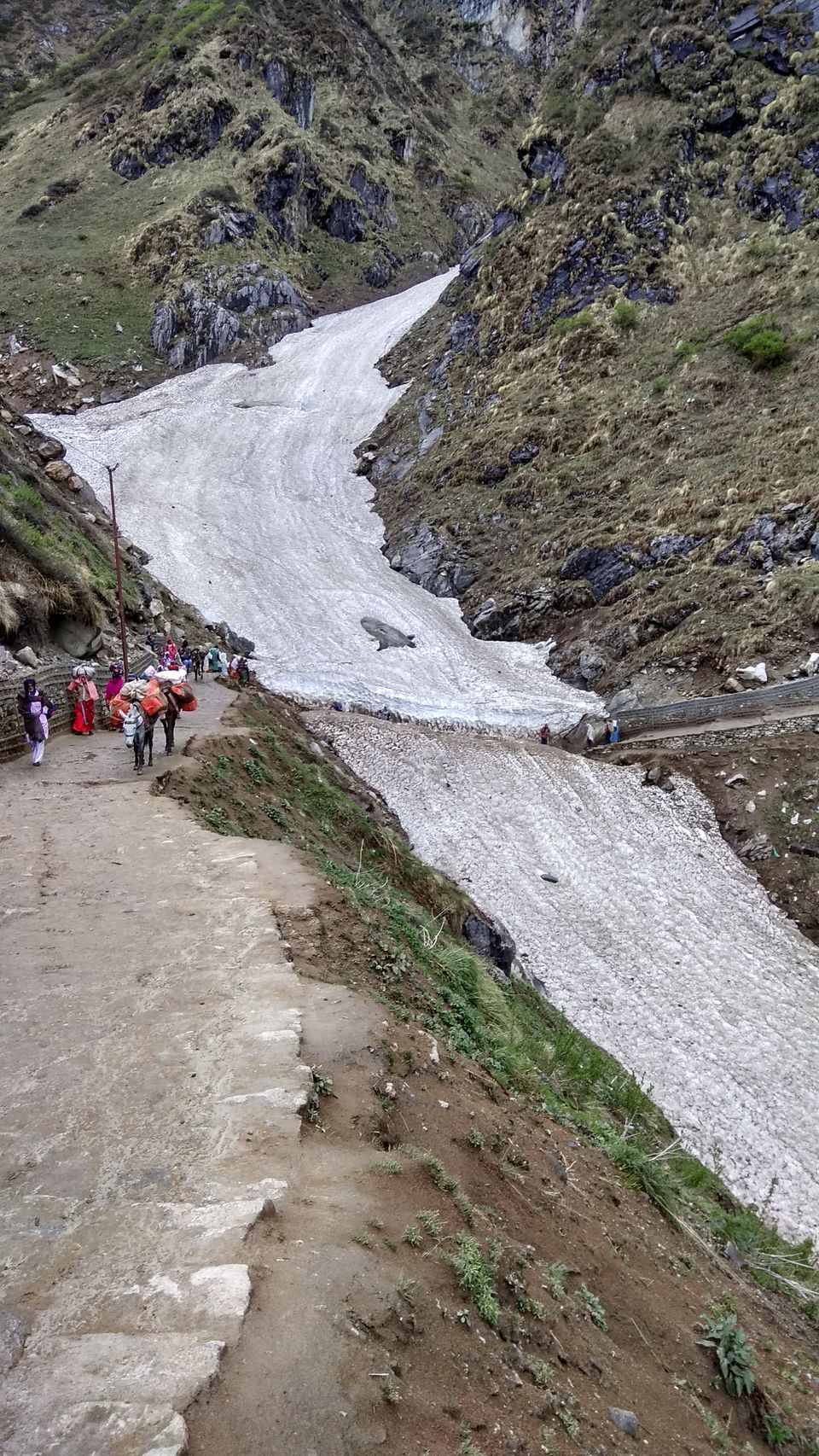 We also bought temporary raincoats due to light shower on the way at the cost of Rs.10 each. At around 6 o`clock we reached the holy temple. The temple is open till 7 o`clock and opens early morning at about 4 o`clock.
After darshan we were in search of a place to spend overnight. Though you can find a number of camps, hotels near temple but due to rush you may find difficulty to get a room. After about an hour we were able to get a tent at about Rs. 500 per person per night with a sleeping bag. We had our dinner at a restaurant nearby with reasonable charges which served hot and homely food.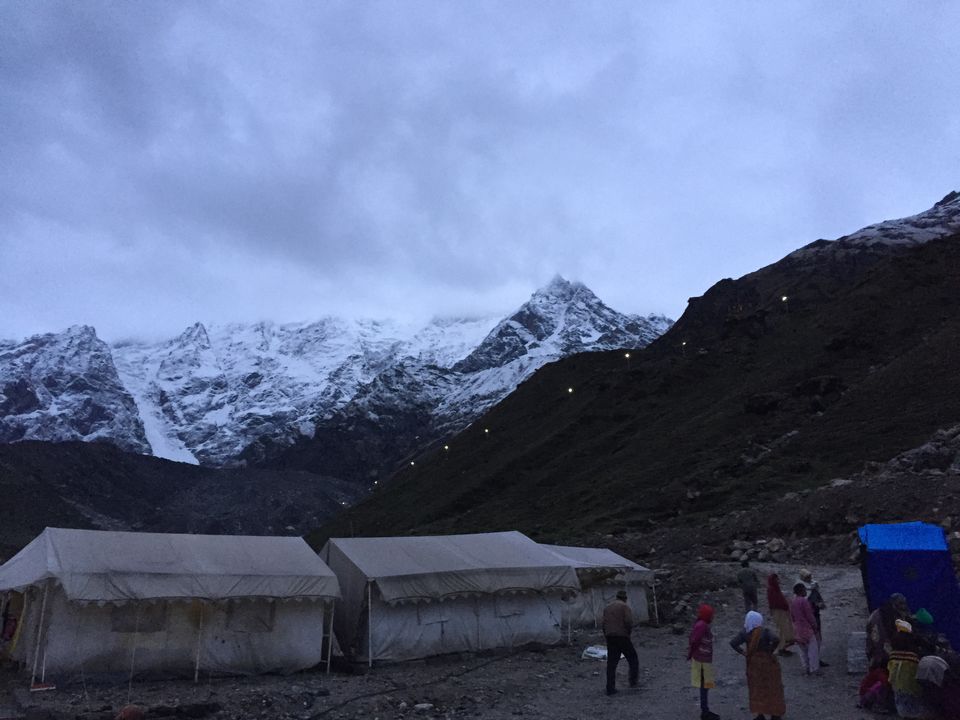 Day 3: We woke up early in the morning and to our surprise as we came out of our tents we were surrounded by snow covered mountains which were giving us mesmerizing view. As we trek down to Gaurikund we reached at around 9 o`clock and started our ride to our way back to Dehradun. As the weather was good we were able to reach Dehradun by around 10 pm.