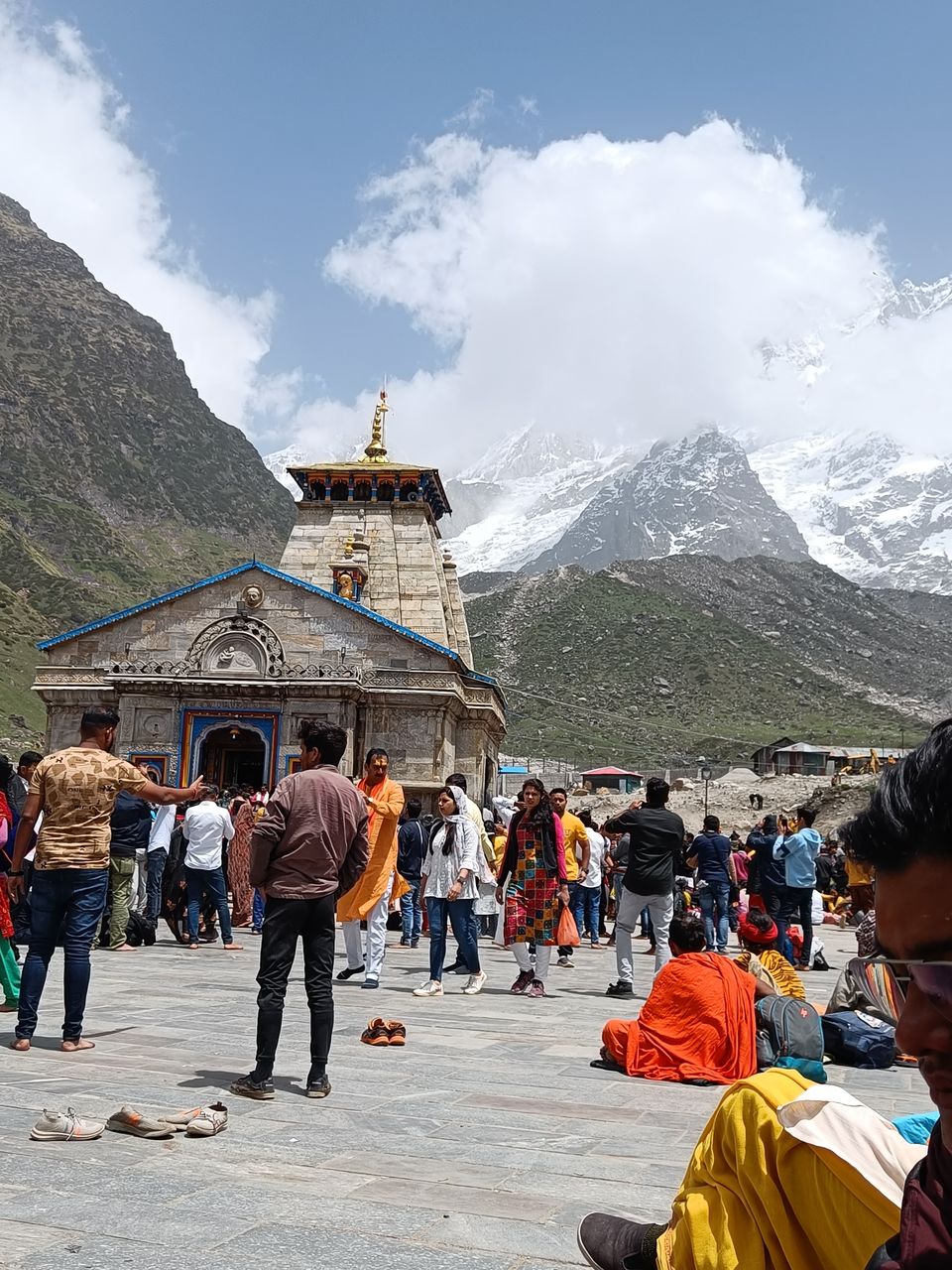 Kedarnath is one such trip which I never believed that I would do, it was never in my wishlist , nor to-do list or any such thing, primarily because in the south of India, Kedarnath is not a regular destination that people cover nor was I too religious to have had this on my list.
Hence unlike many people who want to go to Kedarnath, and who have planned it over years or months, ours was planned over 2-3 weeks and was very last minute.
The greatness and the importance of the trip dawns into you on your way to the temple and even more in days after it's done.
Through our entire trip, we heard people tell us, you didn't choose to visit kedarnath, God had you in his list of people who have to come to visit him this year. Also, another popular thing you hear is it's not important you booked your tickets, travel etc, - till the moment you see the god, there is nothing to guarantee. While all of this were like folklore, it just makes so much sense now.
Through this post, I have tried to give as much detail as possible that could help you plan your trip and have not dwelled into details of the significance/ legends nor my faith and beliefs.
We went to Haridwar-Kedarnath-Badrinath-Rishikesh in that order
Mumbai to Delhi to Dehradun - flight
Dehradun to Dehradun - car
I have shared my hotel stays, distance, tips and suggestions, YouTube link for the arthi in my blog
There is so much pride and gratitude when I write this experience of my Kedarnath trip
1.Mumbai to Dehradun flight via Delhi
2. Reached Dehradun at around 9 in the morning
3. Proceeded to Haridwar for our stay, around 1.5 hours of travel
4. Stay at Haridwar
5. Evening proceed to ganga arthi. We went in May, hence the arthi was at 7. We reached Hari ki Pauri at 430 to get a good seating location. We sat close to the clock tower in the steps opposite to temple ( not the same side). This is the best location
6. Evening had street food and back to hotel
Hotel :
Ganga Sadan - had breakfast included, and has private access to ganga for us to take a dip
- Brilliant stay and closer to the arthi location
- Has lift
Tips
- Difficult to navigate within haridwar in car, use auto and do not rent a car
- check with hotel for arthi timing
- after and before arthi, people can take a dip/bathe in the water, you can accordingly prepare
- mats to sit and bottles to fill water are sold in that location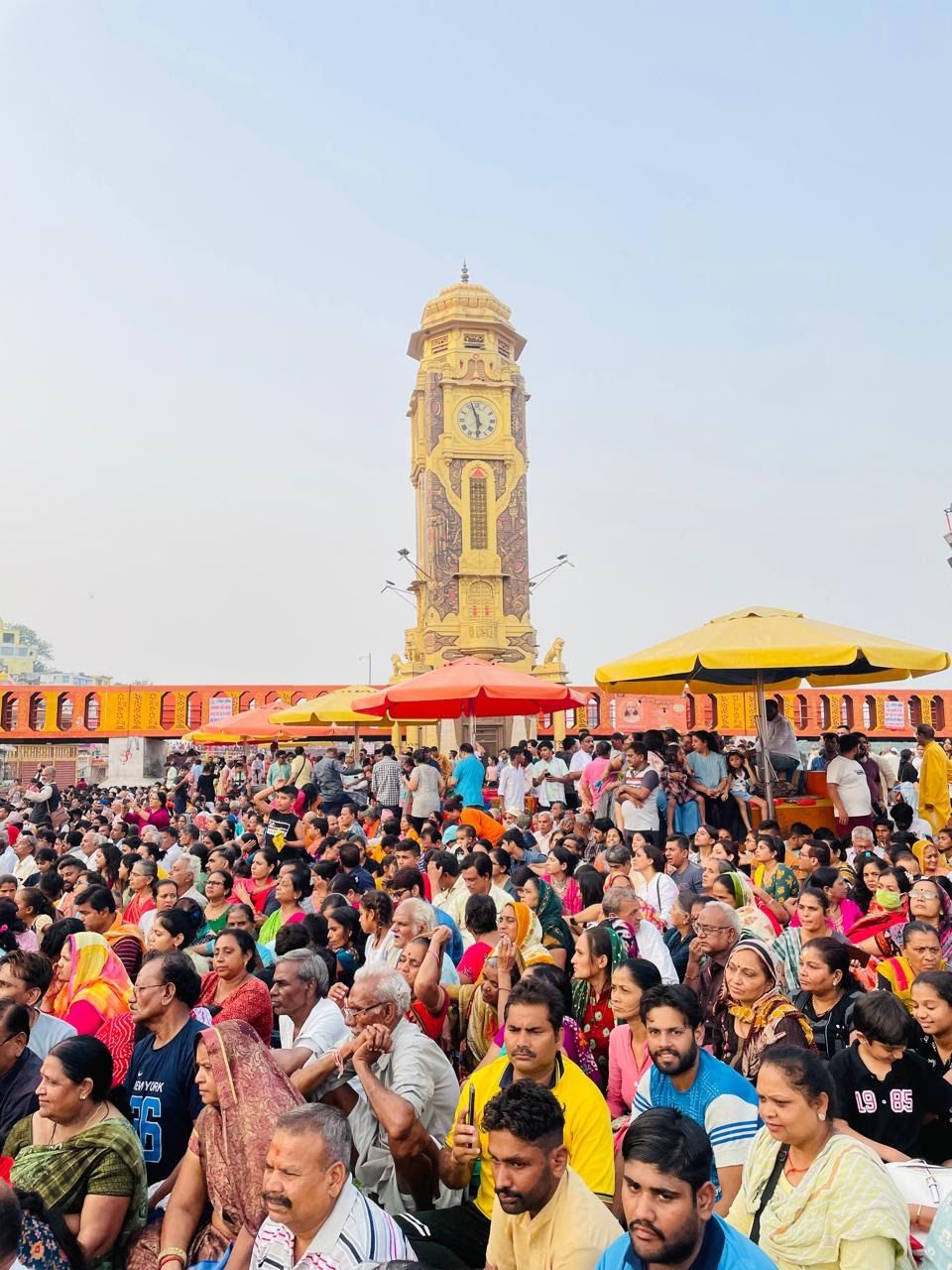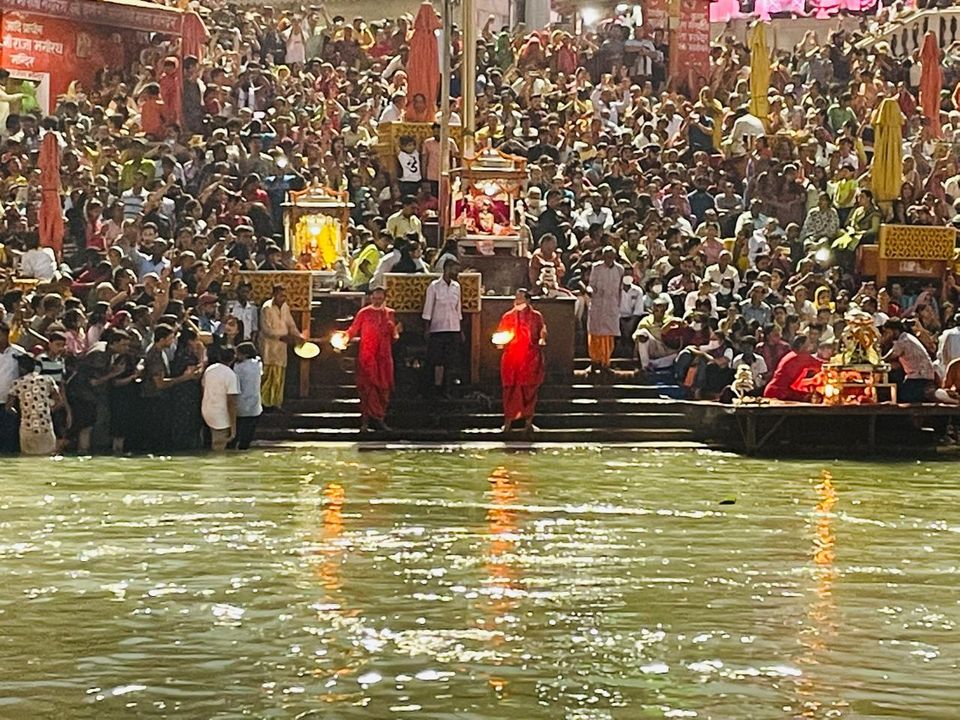 Haridwar to Guptakashi
1. After breakfast, proceeded to Kedarnath via Car
2. Quite a long drive, stopped in Rishikesh for lunch
3. The distance between Haridwar to Guptakashi is approx 210 km
4. Book the darshan/permit online before entering Guptakashi as there are checkposts. Anyone without the darshan ticket for that or the next day cannot enter. This is a permit and is free
https://badrinath-kedarnath.gov.in/online-services/book-puja-online/Book_Pooja_Online.aspx
Hotel :
Hotel Kunj Kedar. Was a good hotel and had good food as well
Tips
- Try to book a hotel in Sitapur or Sonprayag, as it is closer to the jeep boarding point.
- Gaurikund is the point where the walking trail /palki/horses boarding point start. Private cars are not allowed till the point, only govt jeeps are allowed. The govt jeeps can be boarded from Sonprayag, hence take a hotel closer to it
- Finish dinner early and get some sleep as early morning you may have to start to go to Kedarnath irrespective of the mode

Kedarnath trek
1. Start early in the morning at around 230 am from hotel
2. Take a car till the Sonprayag parking point from where the queue starts getting lined up
3. There is a proper line system to board the gypsy for which service starts at 6am 4. If you are trekking, and want an upstart, you can skip this line and start walking from here, this is around 4 km from Gaurikund (GK). Suggest you start from GK only.
5. All horses and Palkis are available after reaching GK. Please note there is a bit of a walk upto the horse point, senior citizens can take the basket service to get dropped there.
6. Palkis there is a per day quota, people book in advance to take the service and we did not get for our parents, hence had to take the horse
7. The trek from GK upto Kedar temple is 22km and not 16km. It takes 4.5 hours by horse, 6 hours by basket and palki. By walk, it depends on every individual
8. On your trek up, you can get walking sticks, food, water, tea, etc..and if tired there are horses or basket service everywhere so need not worry about getting stuck
9. I started at 8am by walk and reached at 6pm in the evening. There were bouts of heavy rains in between and hence had to stop. You get cheap raincoats in the way, but suggest taking one with you
10. The horse and the helicopter drop points are atleast 1.5 km from temple, take a basket service if you are not able to walk. Be prepared for the sudden oxygen drop and your pace will reduce.
11. After reaching we checked into the hotel that we had booked.- Sunil guest house
1. Pretty good and serves the purpose, but no water or heater. They have good blankets to keep warm. We didn't have the strength to take bath, hence couldn't complain much about the hot water
2. Very close to the temple
Tips
1. If you are trekking, carry bare minimum, even if you are staying on top, you won't have energy to dress up etc. Carry the sweaters,scarves, raincoat and thermals and shoes...nothing else. Everything you can find on the way
2. We got slowed because of our bag and as we didn't carry proper raincoats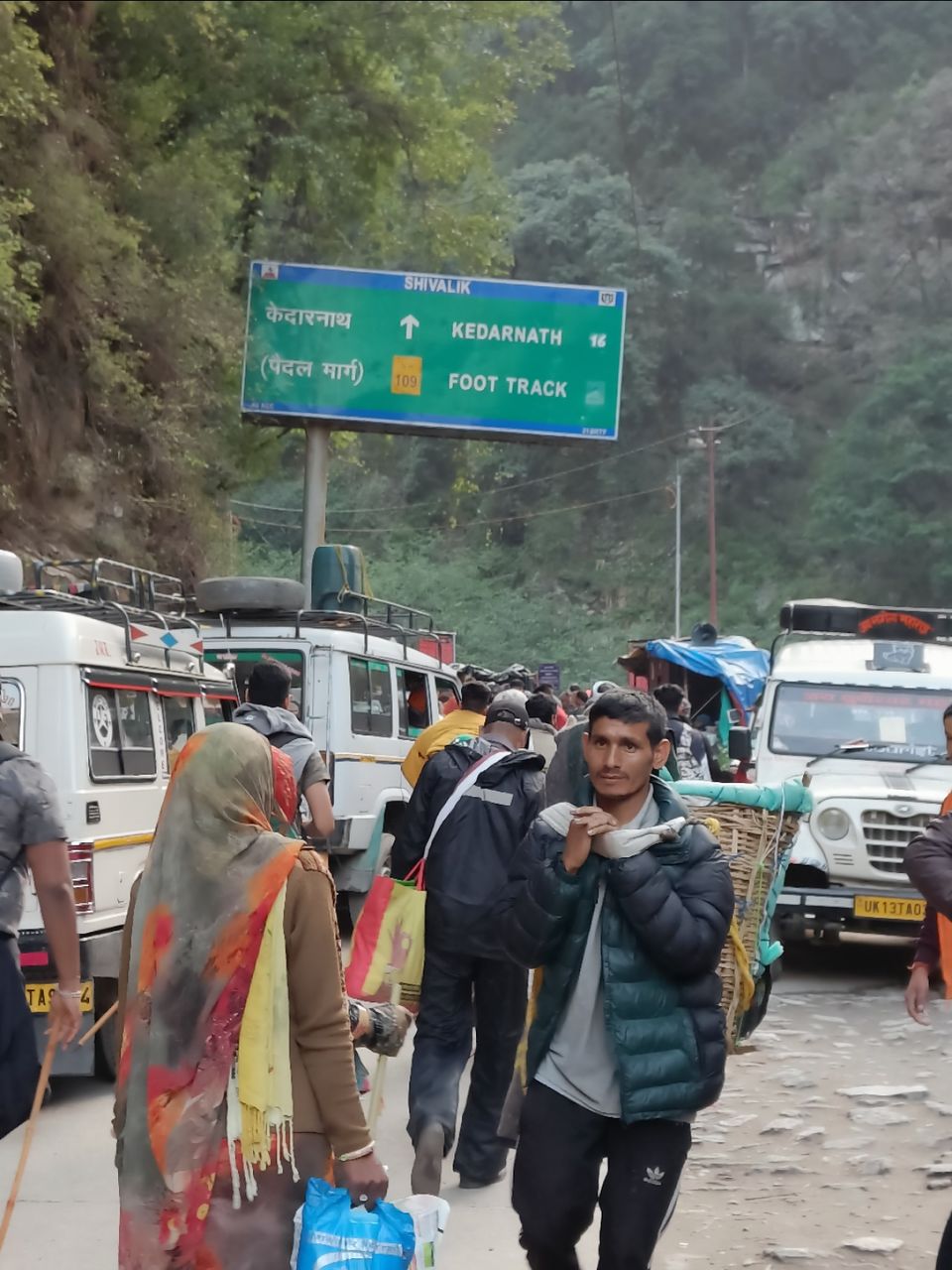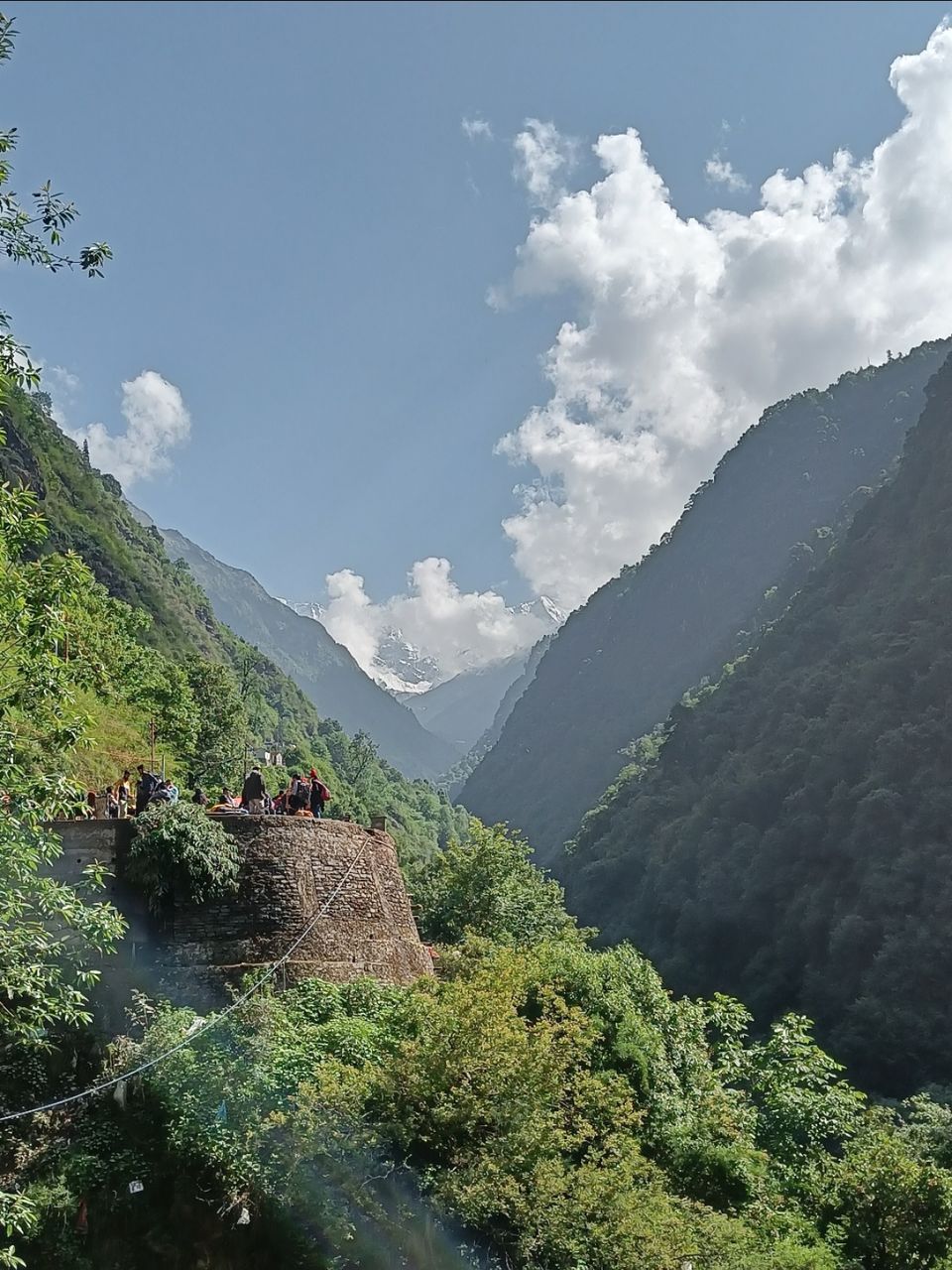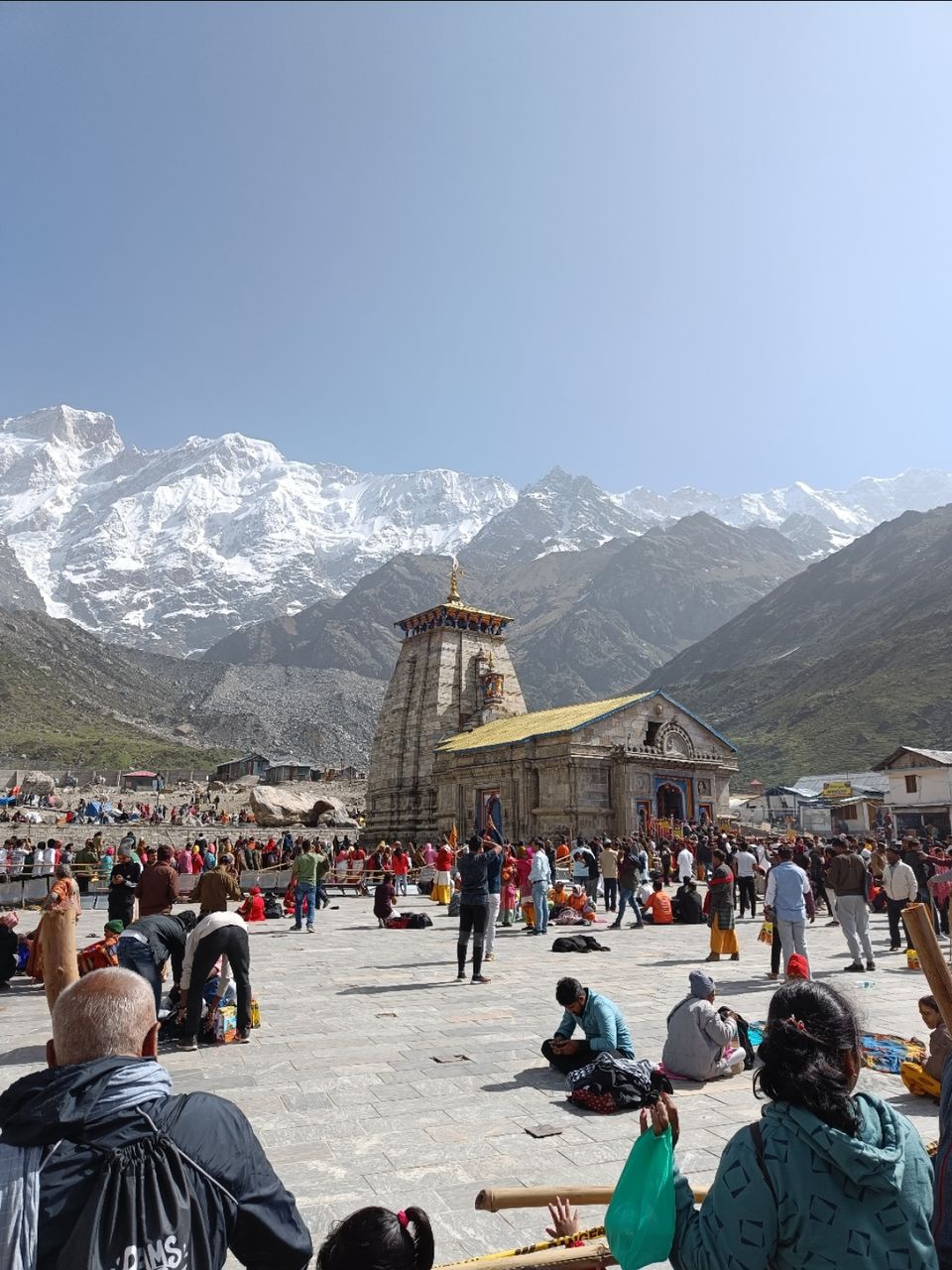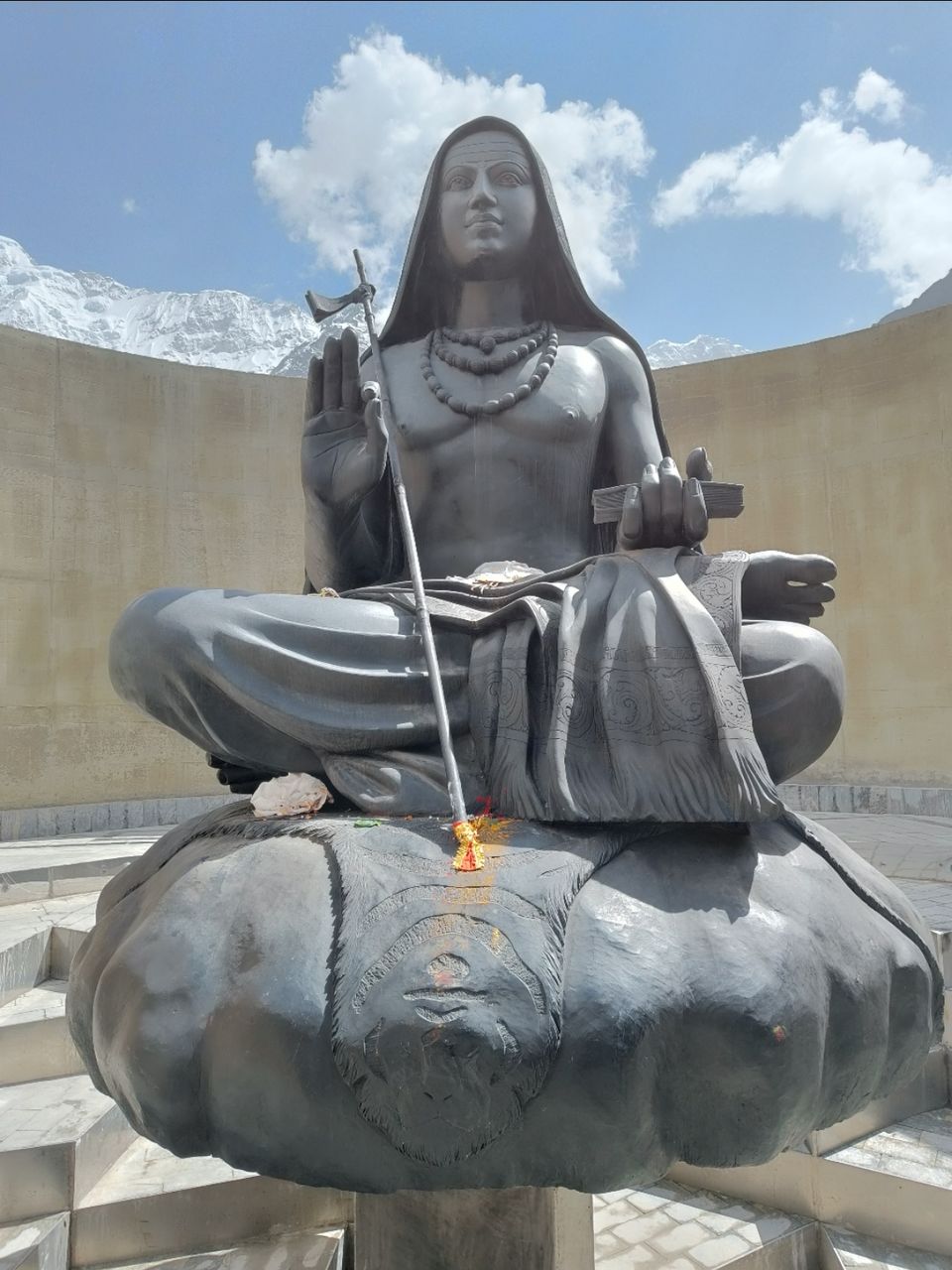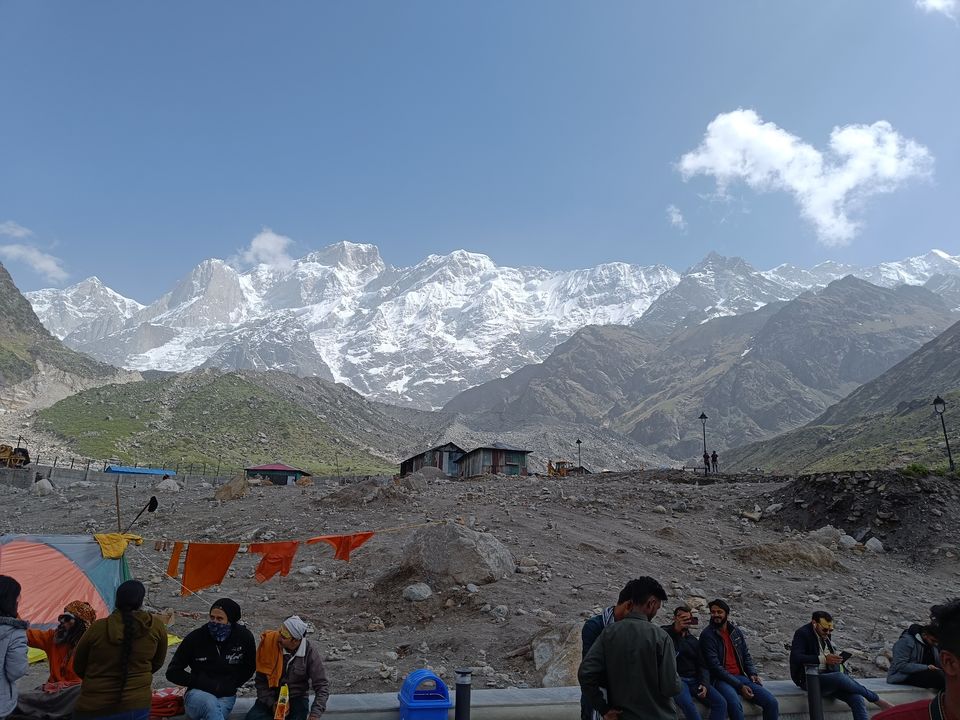 1. We had booked for Pooja through online portal. However this happens only in the midnight. Hence morning we got a normal darshan
2. Have an idea of how the god/idol looks before entering so that you are not confused in the crowd.
3. Visit the rock that protected the temple in 2013, get some water filled from the amrutkund and visit Shankaracharya idol. All this will take close to an hour with slow walking
4. You get good food in and around the temple
5. If you have booked for Pooja, ask the police officers when you can visit the temple for the same. People guide well and there are also enquiry desks near temple
6. At 7PM the arthi happens , people start sitting for the arthi outside the temple from 530. It is well managed, only if you are inside you can see the arthi for the lingam, (there is a ticket for it or you must be lucky that general darshan queue ended up inside the right time, ideally 630 you need to Target to go in). The arthi is done for the nandi and the bairavnath temple which is outside, on the opposite hill.
Irrespective of which one you see, the experience and the entire vibe is surreal
7. We had our pooja at around 1AM. You get to enter the sanctum and touch the lingam and do the puja. If you have old people, children or anyone who cannot stand the darshan, you can take this ticket and have a good darshan but in midnight only
Tips
1. Don't take the trek lightly nor the weather. Carry thermals, raincoats and wear shoes and socks at all times. Take high altitude meds with you, it might come handy. There are dispensaries nearby
2. We could not visit bairavnath temple which is right opposite to kedarnath temple on a hill, only a 300 metres walk because we weren't prepared
3. Everyones capabilities are different, respect it, don't slow down anyone nor disrespect anyone if they aren't able to cover even 20 metres. We were 4 of us, all of us kept meeting points and aligned to it and respected each other's speed
4. There is no VIP darshan for anyone
Link to my youtube videos of the kedarnath arthi
https://m.youtube.com/watch?v=9KdJiVPnwZg
1. We took a horse back down
2. From Gaurikund, we took gypsy till Sonprayag and then a bit of walking to the car parking (again don't get carried away by km or metres, irrespective after the temple visit it is difficult)
3. Our initial plan was to proceed to joshimath that afternoon, however we decided to extend our stay at Guptakashi and to rest that night
Kedarnath to Badrinath
1. Started to Badrinath in the morning. It was quite a long journey and the roads are not very supportive after joshimath, it's a hilly terrain
2. Ideally, stop at joshimath if you don't want a long travel
3. We reached Badrinath at 12 in the afternoon, it took us close to 6-7 hours from Guptakashi
4. There are long queues in Badrinath, ask for senior citizens entry near the shrine, there are gates to allow them
5. Once your darshan is done, you can avoid the main queue and inside the premise opposite to mahalakshmi there is a small queue to let you see the god from outside.
6. There is a belief to get blessings on money from the kuber and to keep that with us at home for wealth. Carry som coins in a bag, if it is crowded ask the police guys to help by keeping it near the idol and to give it back
Just about 2 km from badri temple, there is India's last village - Mana , after which there is military area leading to China.
From the parking area, the last tea shop and other spots are around 1km distance of walk.
Keep sufficient amount of time to cover this bit, atleast 2-3 hours, though it's a small area, accomodate the oxygen level, your tiredness and strength quotient along with the cold breeze
We couldn't cover much here, but definitely worth a visit.
Important places here - vashisht kund and India's last tea shop
We left around 2PM from Badrinath temple towards rudraprayag..
Strongly advise to keep a stop at Rudraprayag if you have already travelled quite a distance earlier in the day.
Badrinath to Rudraprayag is approx 150km. However it takes approx 5 hours
Other places to stop - Joshimath, Rudraprayag, Rishikesh
Tips
Be mindful of the road block between joshimath to Badrinath - it closes after 8PM. Even if not closed , advise to not drive the night considering the hill roads
We reached Hotel Mandakini at Rudraprayag quite late in the night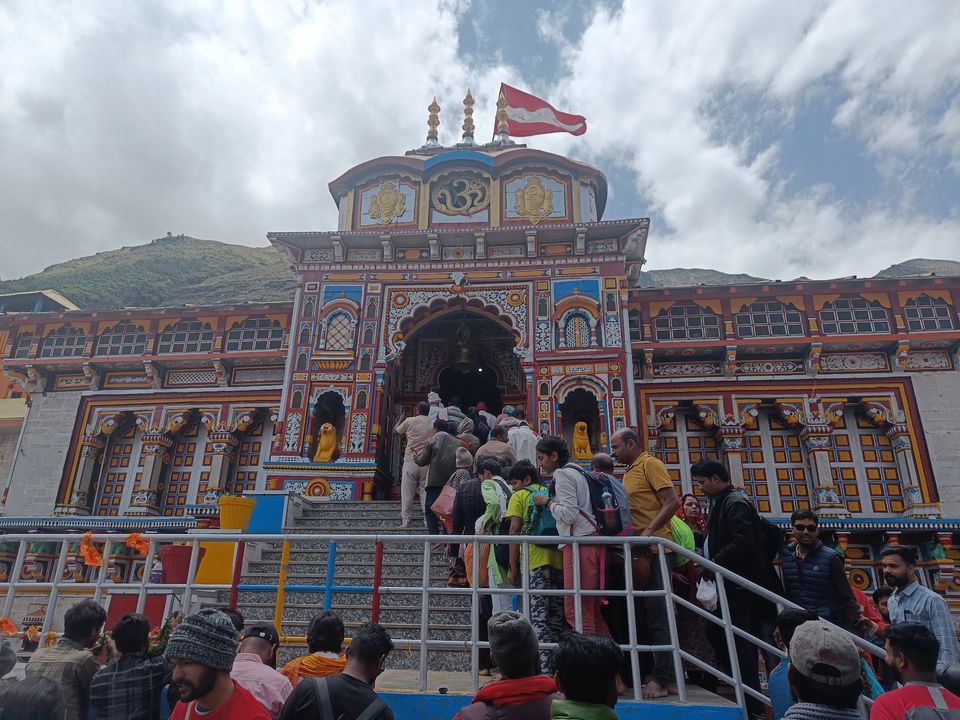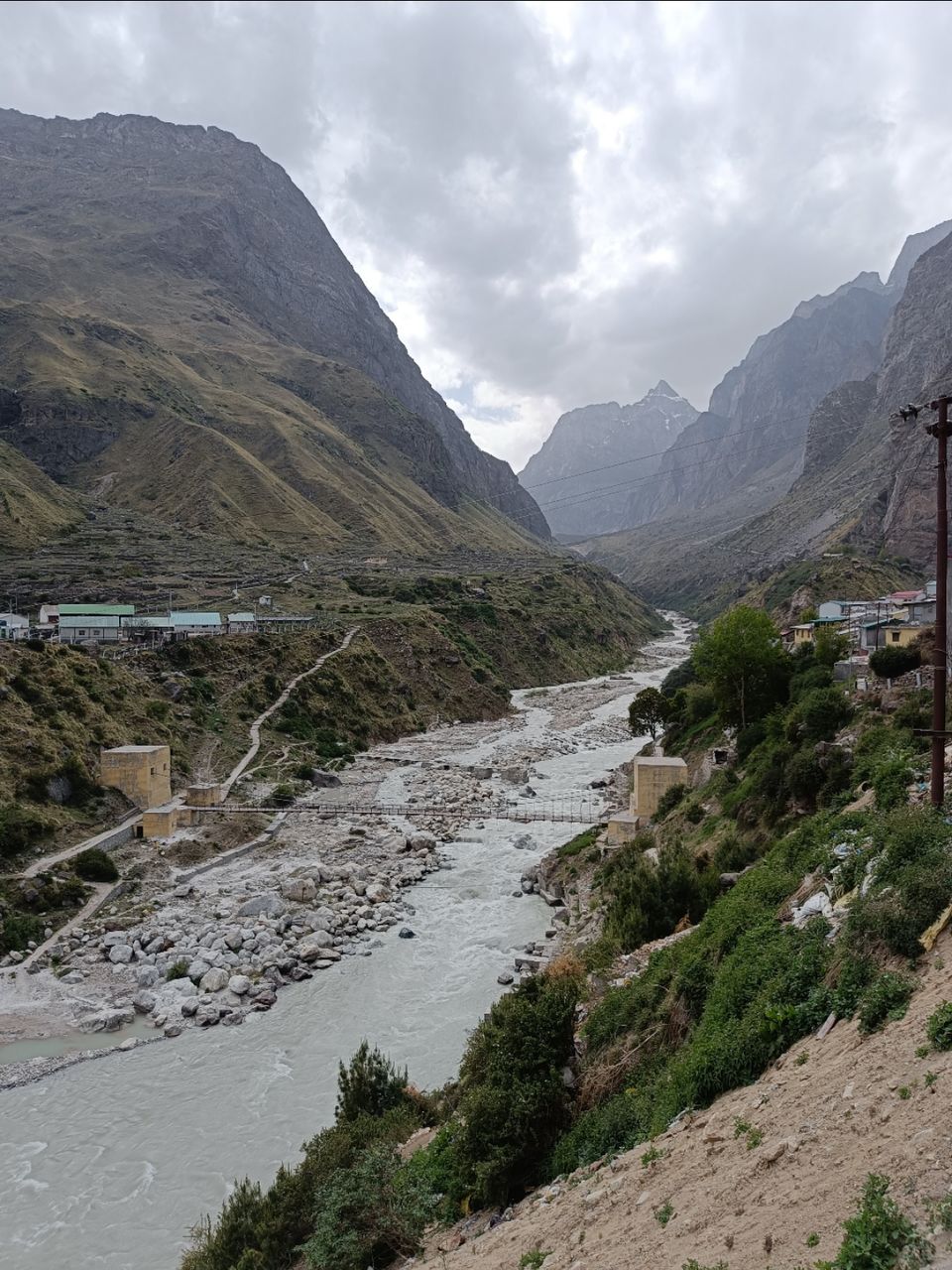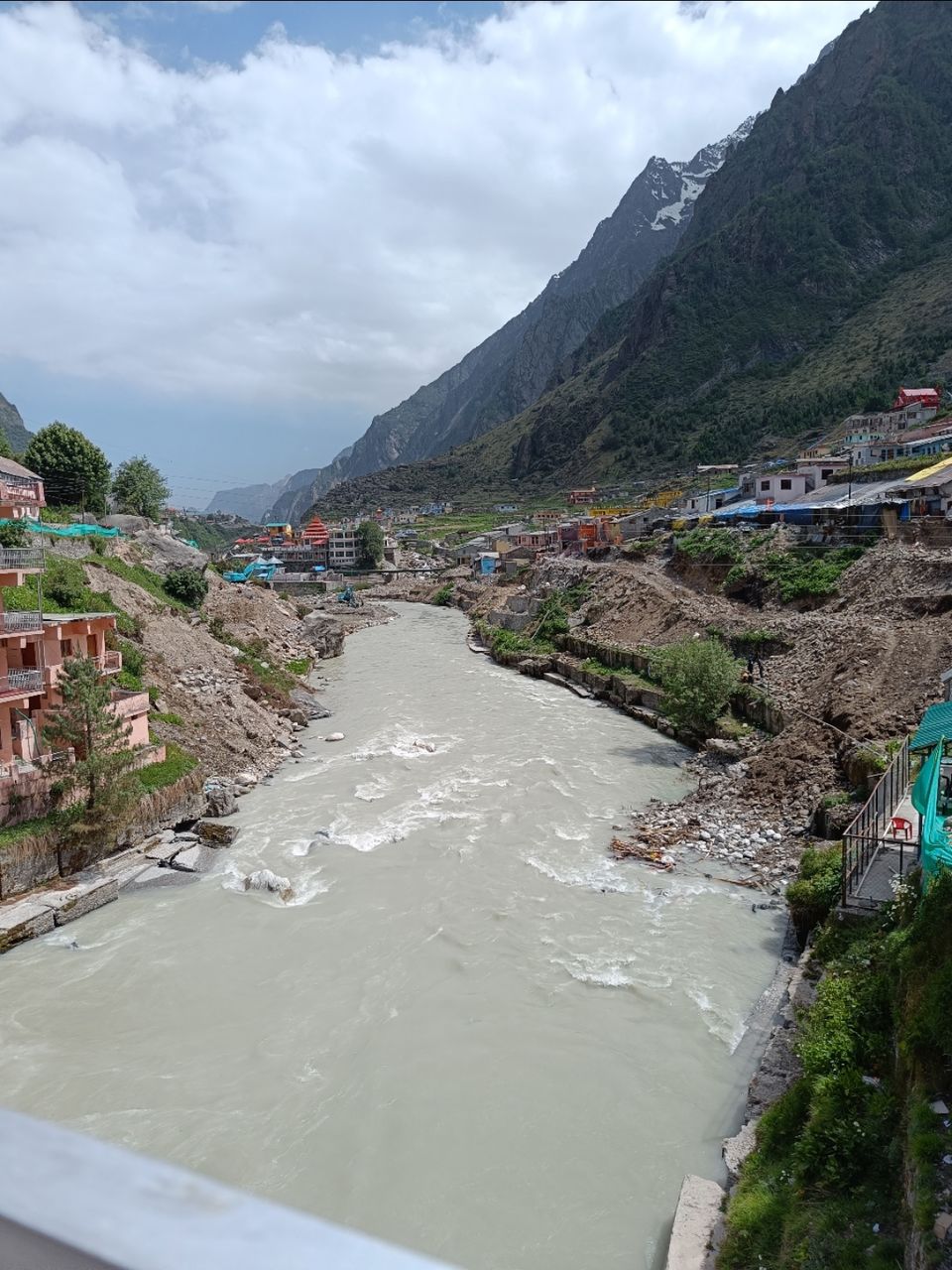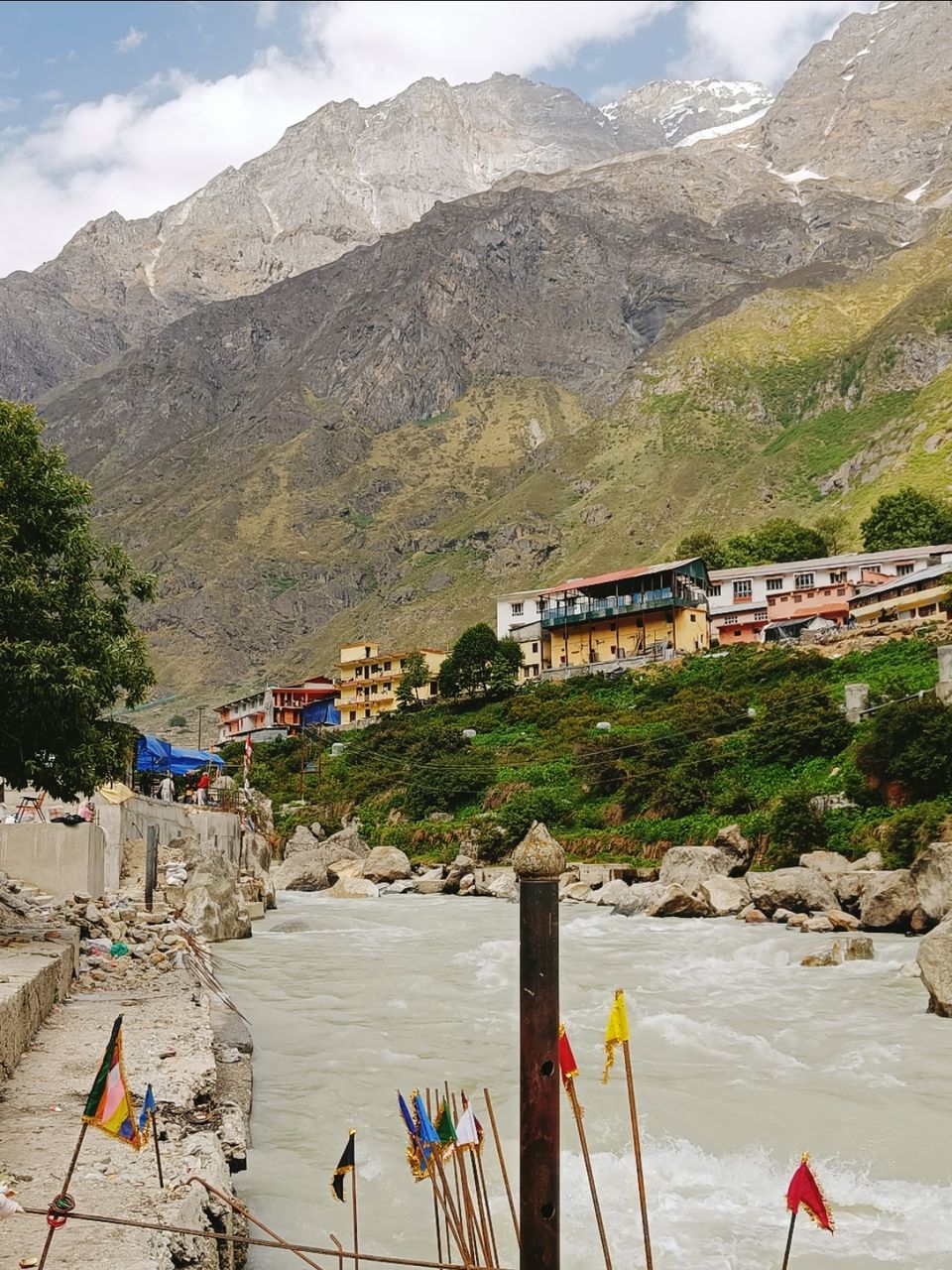 - Breakfast was complimentary
- No lift and no rooms on ground floor
We left for Rishikesh that morning. The temperature significantly changes. It becomes quite hot and be well hydrated to not get dehydrated and fall sick.
Distance between Rudraprayag to the hotel in Rishikesh was approx 130 km
On your way , you would pass through Devprayag. You can notice the beautiful mixing of Bhagirathi and Alakananda. If you have time you can take a dip at Devprayag
We reached Rishikesh later in the afternoon.
We stayed at Hotel Sanidhya inn.
This place is closer to Ram jhula, you can see it from your balcony, a stone throw distance
However this place has no parking , hence you got to climb/descend significant number of steps
We didn't do much at Rishikesh except enjoy street food, buy some stuff from street hawkers, enjoy the atmos.
We couldn't see the evening arthi as there was some event happening and it was getting delayed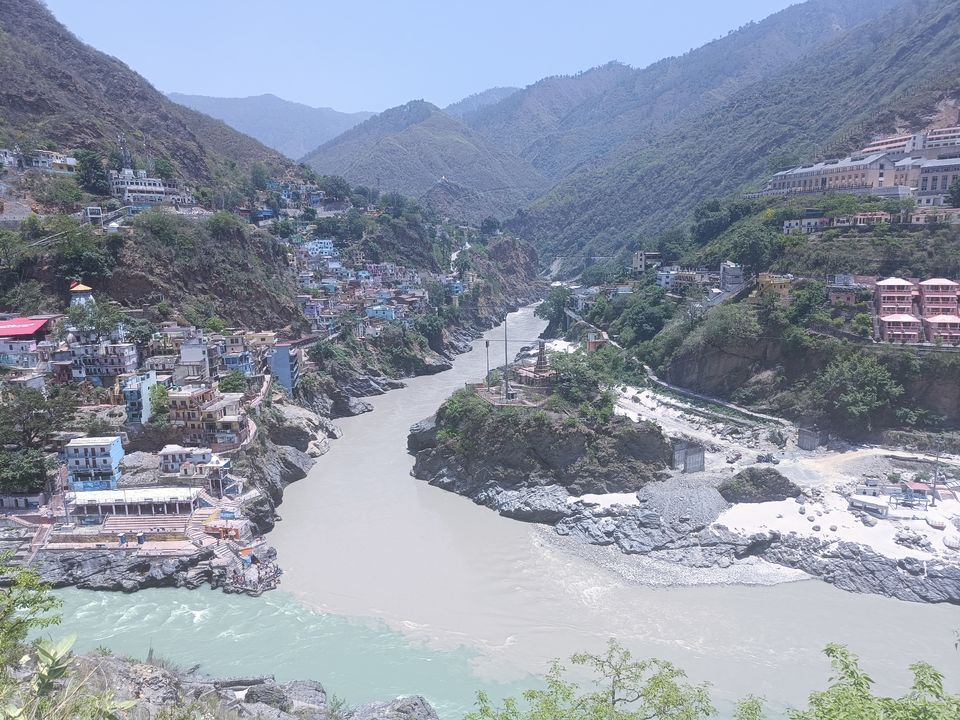 We proceeded to Dehradun for our flight back to Mumbai via Delhi after an eventful and one of our most memorable trips