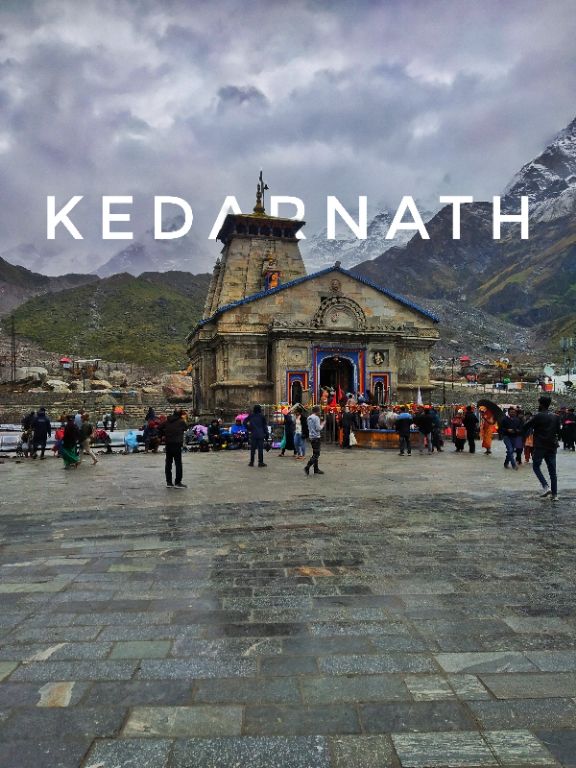 Day 1: Dehradun to Rudraprayag via Rishikesh
Our ride was delayed by about 6-7 hours due to the mechanical service of our bikes. Well, our ride was started from Dehradun around at 12.30 for Sonprayag but after crossing Srinagar around 6.30 PM there had been whole dark over there nothing was clearly visible on road our headlights were also not as strong for mountain rides and we were continuously using the dipper light of our bikes for the visibility.
So after the ride of 8 hours we reached Rudraprayag around 8.30 PM and we stayed over there for the night because we could not take any more risk because the upcoming road was more difficult in night, so we took a hotel @700 per room with 4 beds and had dinner which was awesome.
I forgot to tell about the road, it was almost nice, due to some construction work of Chardham Highway/Expressway there was little bit trouble but overall road was nice till Rudraprayag.
We were 4 and had two bikes Honda CB Unicorn 160 and TVS Apache 160 4V both bikes were performed excellent and sometime it was 90+ kmph.
Day 2: Reached Gaurikund
Now the second day: The main day of the ride, from Rudraprayag to Sonprayag. We had a good 8-10 hours sleep and left for Sonprayag at around 8:00 pm, as usual, we were 2-3 hours late as per our plans, well we left for our destination but the road was very It was difficult, there was a lot of slush, water crossing and land sliding. And there is an area near the Phata where stones fall from the mountain also, which was literally very scary and dangerous.
After the riding of almost 70-75 Kms and facing so many hurdles finally we reached Sonprayag which took 5-6 hours then we parked our bike at government parking @ Rs. 50/bike/day then we registered ourselves for the trekking at Uttarakhand Tourism Counter for the database of tourists which is better for authorities to maintain data, after having lunch we moved for Gauri Kund by local taxi @Rs. 20/person which was a bad decision because there was no network coverage over there.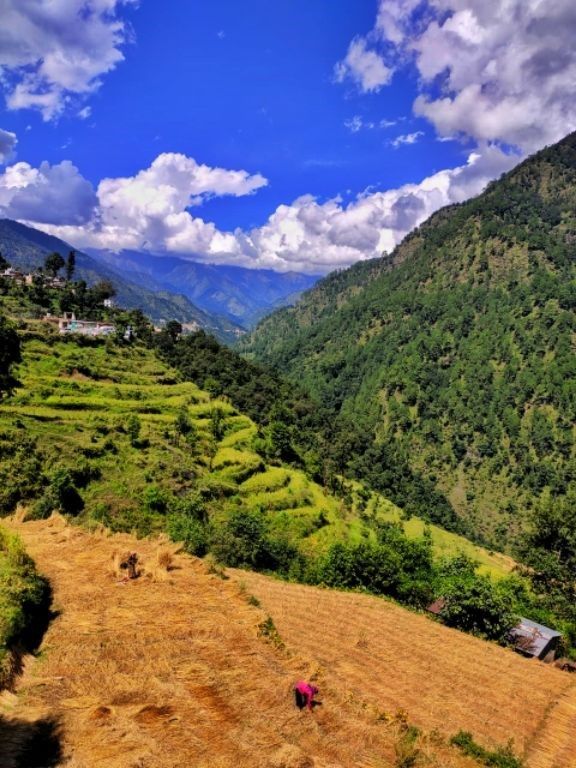 In Gauri Kund, we took a hotel at a very cheaper tariff which was Rs. 300/Room/Night with 4 beds. The most epic part on that day was huge rainfall seems like Kedarnath movie. Due to the time restrictions by the government for trekking and unfavorable weather, we couldn't have trek on that day.
Day 3: Trekking Day
Now, this time as per plan we left for the trekking at correct 4.00 AM but after few minutes or meters 2 out of us surrendered for trekking then we hired 2 khacchars (a crossbreed of donkey and horse) at Rs. 2300/person which was costlier but they reached in 3-4 hours but two of us w ho were going 16 km trekking reached Garbgriva (temple) in 8-9 hours, in these hours we have also taken many stops and short cuts. There was also drizzling and snowfall over there with around 0℃, the entire condition was unfavorable conditions but there was lot of shop for (tea, coldrinks, maggi and paranthas etc.)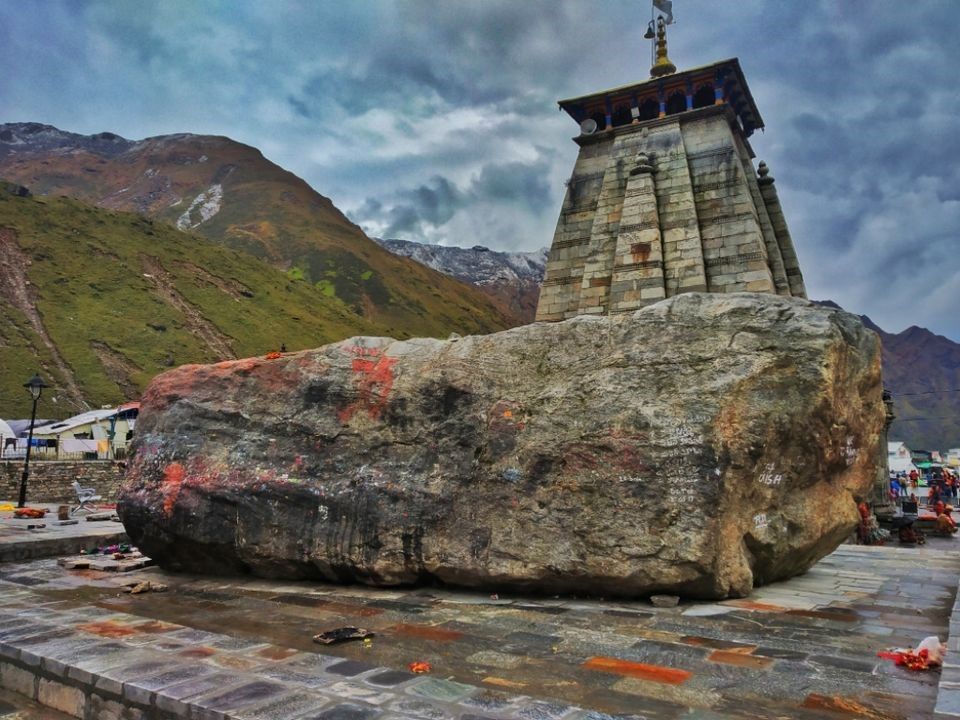 Precautions for this trek.
1: Must have raincoat but don't wear it if there is no rain because due to condensation it wet our clothes inside make proper ventilation.
2: Good quality of woolen clothes (quantity doesn't matter it have a lot of disadvantages like putting extra weight on the body and must have good inner warmer and thermal)
3: Boots
4: More intake of liquid during trekking, be hydrated.
5: Don't get a hurry in return trek because there is a lot of chance of jerk, during return trek due to high speed, I was completely injured, it was literally very difficult for me to move even one step in the last kilometre.
6: Trekking stick @30 Rs., most helpful weapon.
7: Try to take energy drink but it's not necessary.
8: If you want darshan of Kedarnath only then booked your helicopter ticket which is starting from @Rs 2,500/person from Phata which is better than khachhar which charge around @2,300 but you have to book it before 3-4 months.
9: At Last Patience: It takes around 7-10 hours of trekking especially if it is your first trek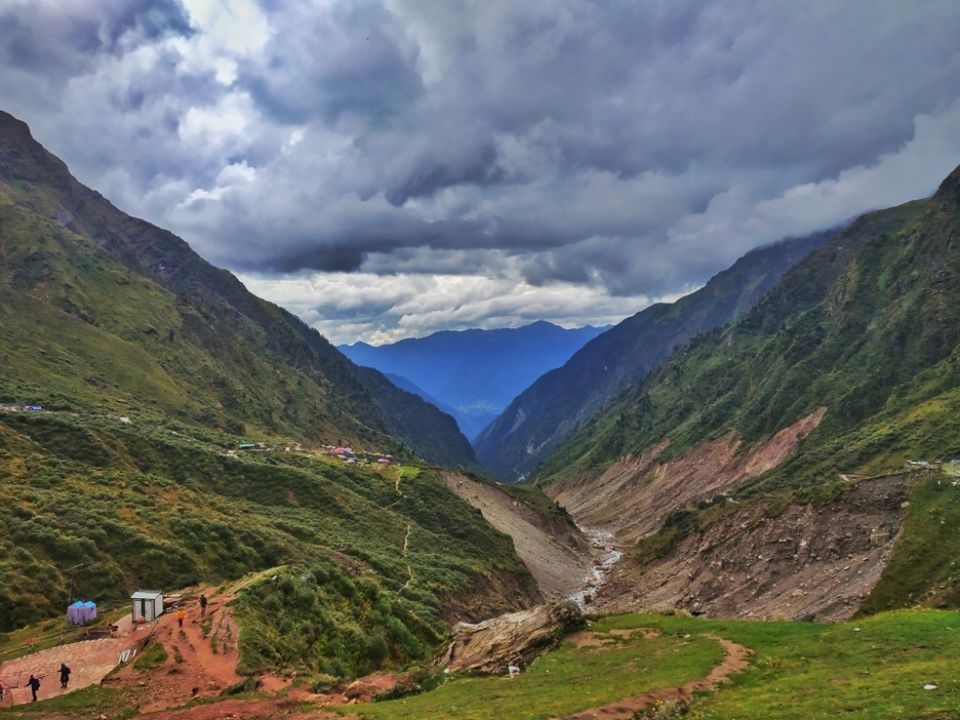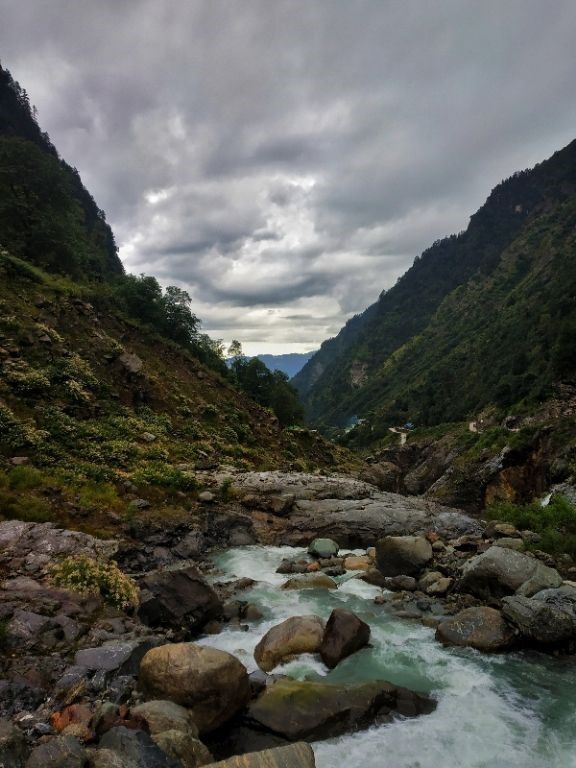 Day 4: Rishikesh and Return to Dehradun.
After reaching the hotel, we were so tired and injured too, so we need to take the proper rest for recovery, after having a sleep of 8-10 hours we left for our home on 10.30 AM but In return journey, we ran our bikes 70-80 kmph continuously without taking any risk and extra stops then we reached Devprayag around 3.00 PM but after Devprayag, there was a lot of traffic due to road construction some we struck in traffic more than 30-40 minutes but after running of 8 hours we reached Rishikesh at 7 PM, we took stop over there for the rest and dinner then we moved for Dehradun and reached around 9-10 PM.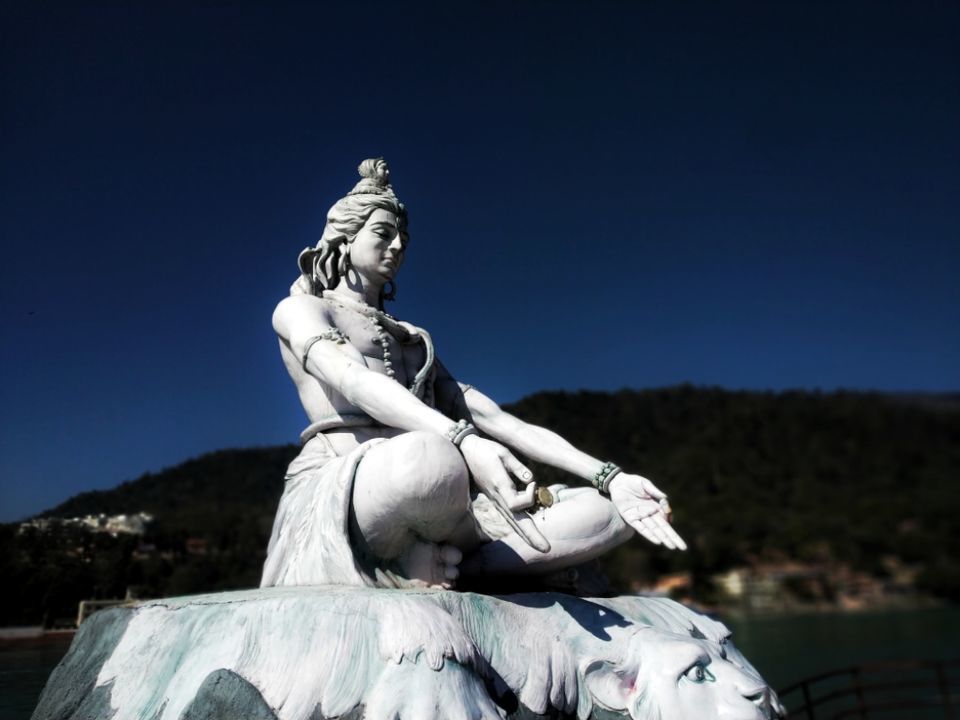 Frequent searches leading to this page:-
famous places near dehradun, popular places in dehradun, places to visit near dehradun in may, hill station near dehradun with distance, dehradun top 10 places to visit