While planning a weekend getaway from Delhi we always plan to places like Rishikesh, Shimla, Mussorie, Nainital and other such places which are filled with tourists. Many of you might argue about these being the best weekend getaways from Delhi but we are sick of it. Bet you haven't heard of Chakrata hill station!
During the month of August I was planning to travel for a weekend and I decided to explore a whole new circuit around Sirmour region of Himachal Pradesh and I was not at all disappointed. I discouvered a whole new weekend destination for all those Delhites who are bored of places like Shimla and Mussorie.
Paonta Sahib is located in the Sirmour district for Himachal Pradesh, and is a holy place for sikhs. It is located on the banks of river Yamuna right at the edge of Himachal Pradesh and Uttrakhand. You get beautiful view of the mountains of Dehradun and river Yamuna flowing alongside in its unseen majestic form. It is well connected by buses from Delhi however driving in your vehicle is recommended as the road is beautiful and you drive through the beautiful Kalesar Wildlife Sanctuary. Although the places is not more than half day of time but you will feel great spending some time in the Gurudwara.
Paonto Sahib To Chakrata hill station
After spending some time in Paonto Sahib you can head towards Chakrata hill station. It is located at a distance for around 40 kms from Paonto Sahib, you can easily get mini buses or Taxis (Shared Taxi as well) if you want from Paonto Sahib to Chakrata.
Chakrata is a beautiful hill station at a height of 7000+ ft height, you can get view of Tons and Yamuna river from the place. The clouds were coming us and touching us every now and then. there were times when we were above the clouds as well. The road is well build and a delight to ride on. We go some amazing view from the top of the mountains.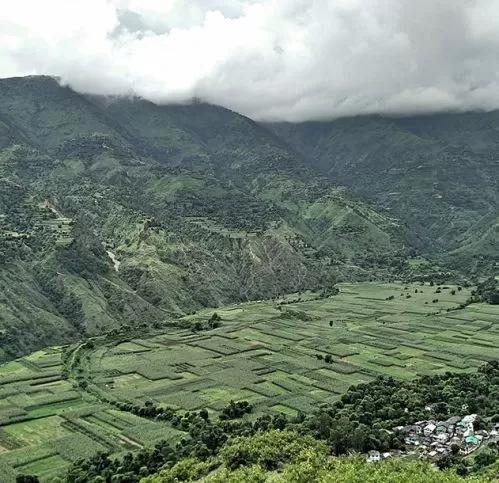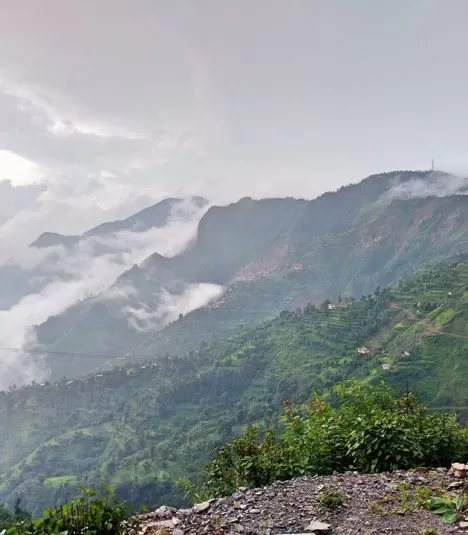 Chakrata hill station would not be as crowded as your any other hill station, this would rather be quiet and peaceful. You can visit Tiger falls and Moigad falls which are one of the major tourist attraction of Chakrata, and are marvellous. You can get the view of sun kissed Himalayan ranges from Chakrata. Another place to visit is Deoban which is located at around 10 kms from Chakarata, this place is equally beautiful as chakrata and offers beautiful views of the ranges with tranquility.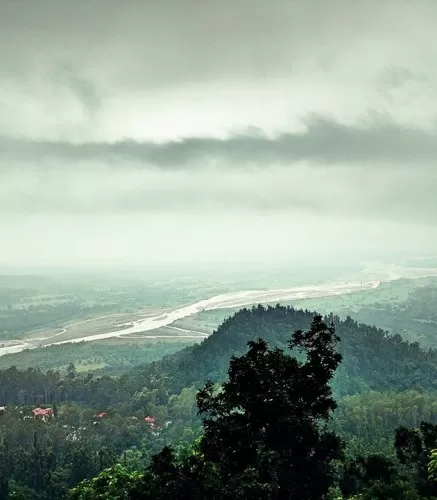 Chakrata is a secluded location and it could get a little hard to find perfect accommodation so it is advisable to book accommodation before if you want it to be of your choice, however if you are fine with a place just to crash you will not face any trouble in finding those. If you are backpacking you can carry your tent and pitch the tent under the stars. Just like the case with big hotel chains you wont find any big restaurants in Chakrata as the place is still untouched by the touristy commercialization, but you can find many eating options in Chakrata in small joints.
This place is made connect you with the nature and you will find plenty of peace and calm while at Chakrata hill station.
This blog was originally published on 'Travel Beings'