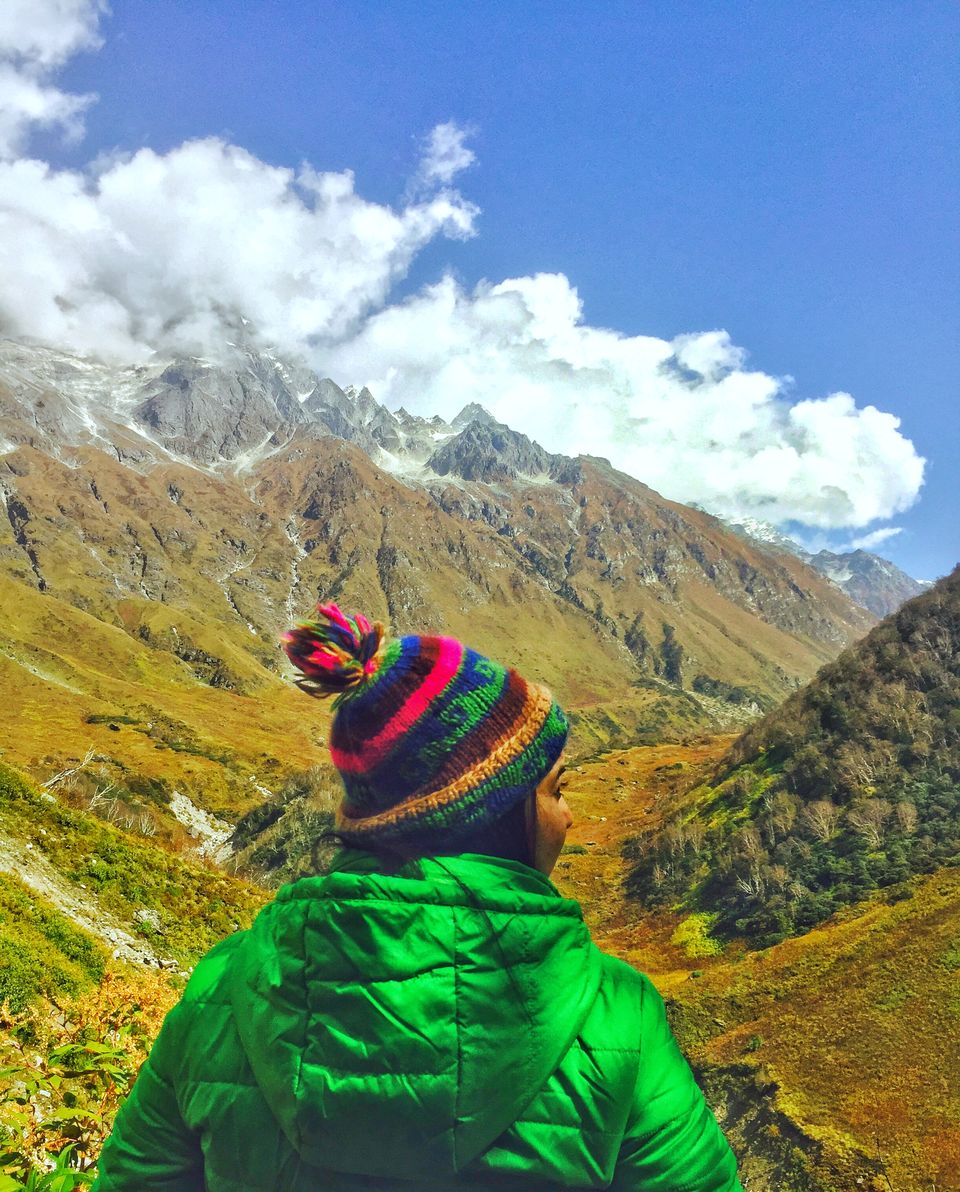 There are things we want to do in life. Things we put it in list and we call it wish list. Then we start planning to do them. .
One such thing was this trek called "Valley of flowers". I still remember when I heard it for the first time that there is a beautiful trek in the west Himalayan region of Uttrakhand, which is blessed with exotic flowers, faunas and magnificent views. .
I used to imagine walking on those high cliffs with the verdant beauty of the snowcapped mountains in the backdrop, the green meadows with the blended white clouds and I decided I must step in to this bed of flowers.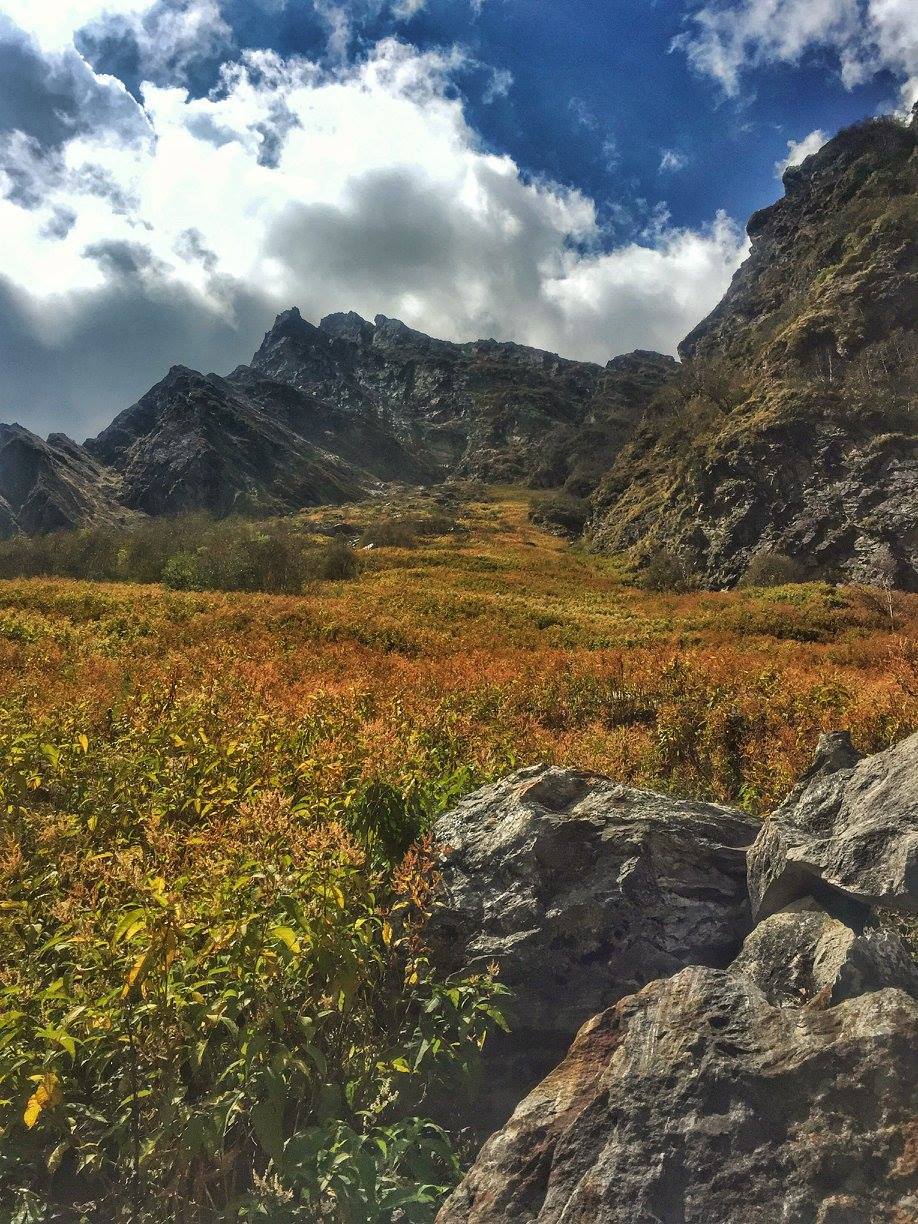 Itinerary
Rishikesh- Govindghat via Joshimath
Arrive at Rishikesh, and then drive to Govindghat, about 270 km away. A pictureseque town, located at the confluence of the Alaknanda and Lakshman Ganga rivers. Overnight stay at Govindghat.
Hotel Bhagat
A good choice of hotel. Apart from clean room and good food. it is located next to helipad. Since this is a base for trip to Ghangariya, being next to the helipad helps if someone wants to avoid the trek (14km) to base camp.
Govindghat - Ghangaria
The trek starts right after crossing the bridge over the crystal clear waters of the Alaknanda River and from there walking towards the Bhyundar valley through forest area and a few villages. Its a 14km gradual ascent trek from Govindghat to Ghangaria. One can also hire a mule or use the helicopter service to reach Ghangria. Overnight in the hotel Ghangharia or camp out. One cannot stay at Valley of Flowers, therefore Ghangaria remains an ideal place to relax and sleep.
Camps at Ghangaria
Ghangaria - Valley of Flowers - Ghangaria
Valley of Flowers opens at 7.00 am every day and last entry is allowed till 2.00 pm. You need to get out of the valley by 5 pm. Just after a kilometer, you will reach the entry gate of the Valley of Flowers National Park, where you will buy tickets. Inside, the trail is lined with colorful flowers of numerous species. After walking few steps you will find a waterfall and about an kilometer later you will reach a bridge across the stream. After crossing the bridge the path will become narrow and rocky. Myriad of colors - purple, yellow, red, blue and white, forms like a carpet on the valley floor during its full blossoming season. Spend 3-4 hrs at valley and head back to Ghangaria.
Ghangaria to Govindghat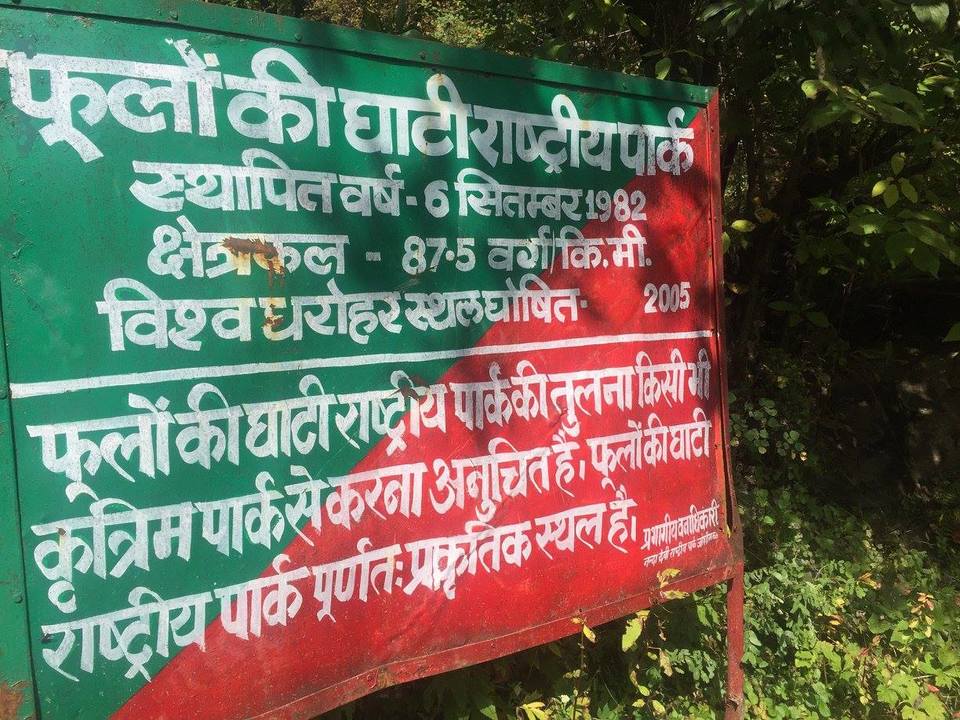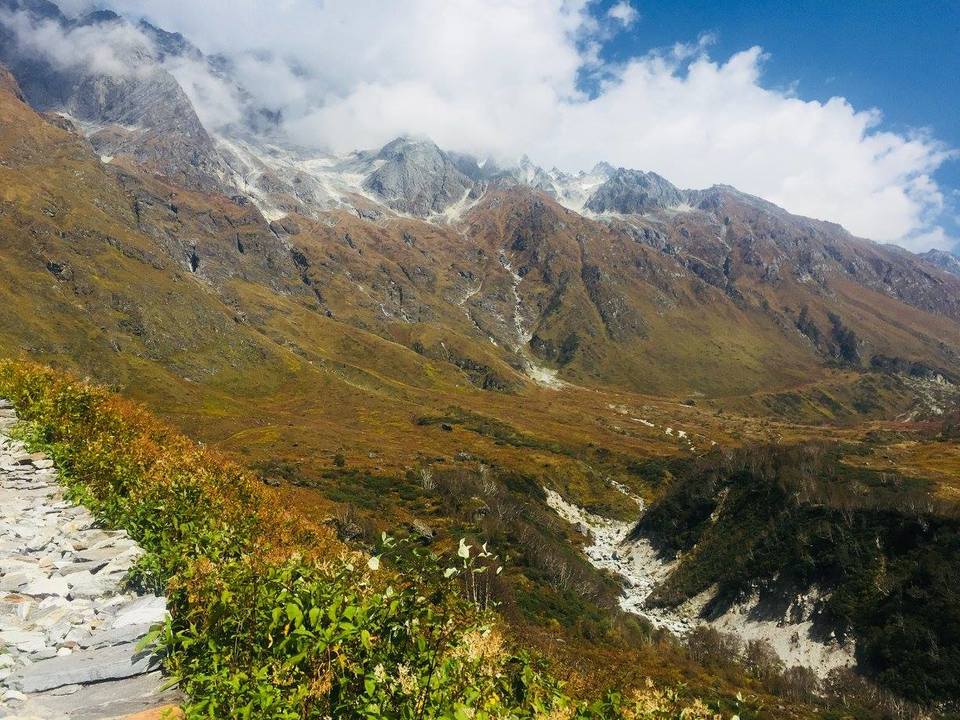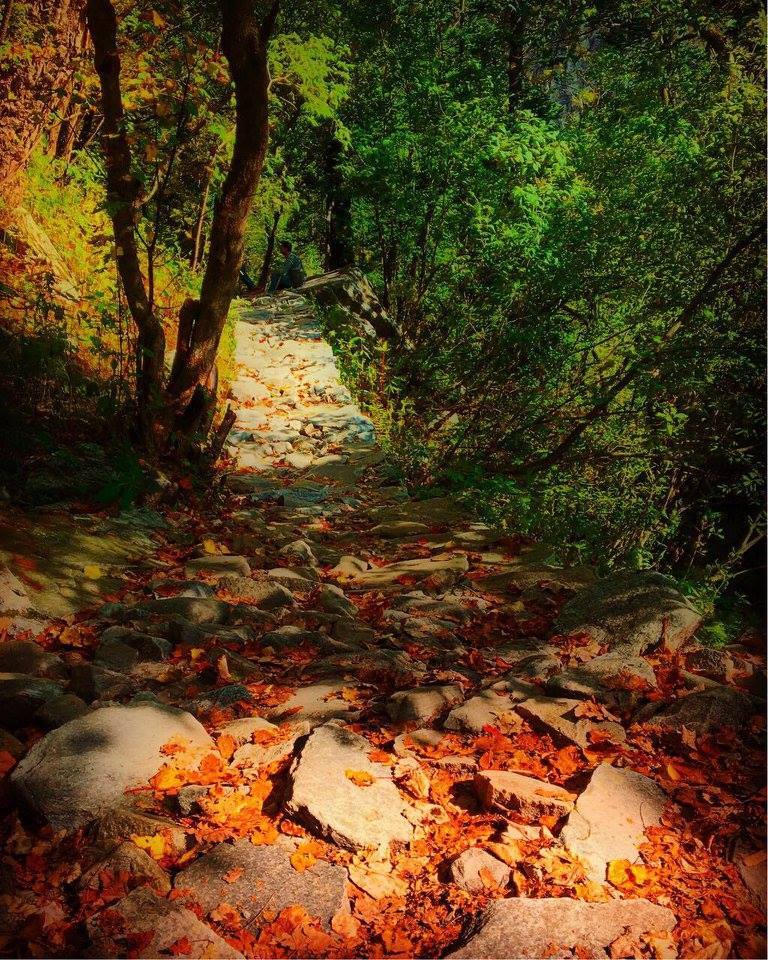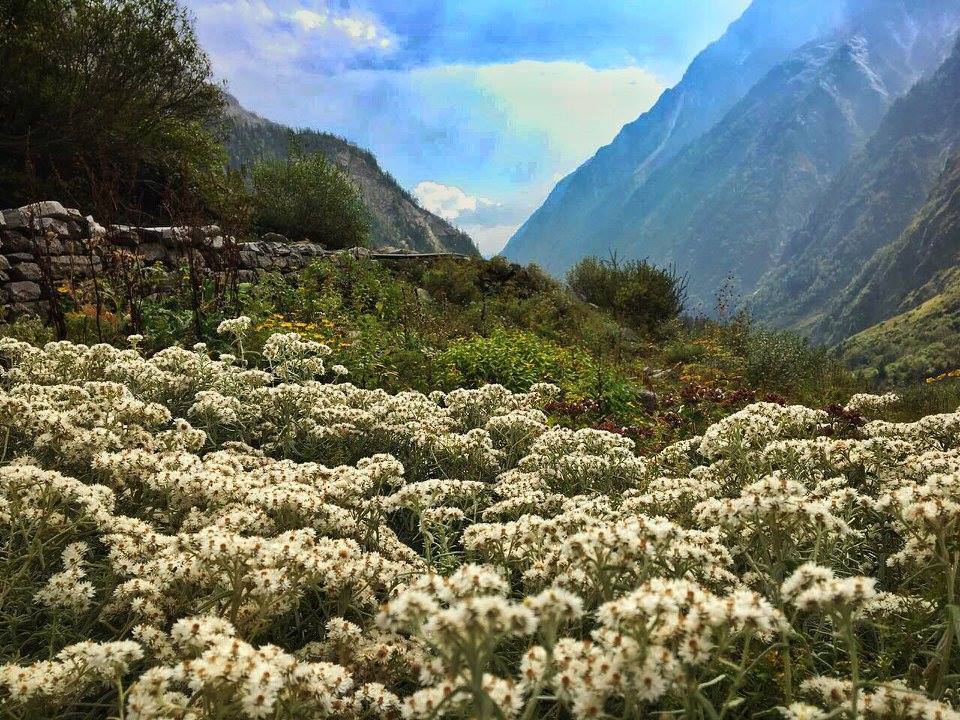 Trek down or take helicopter and reach Govindghat.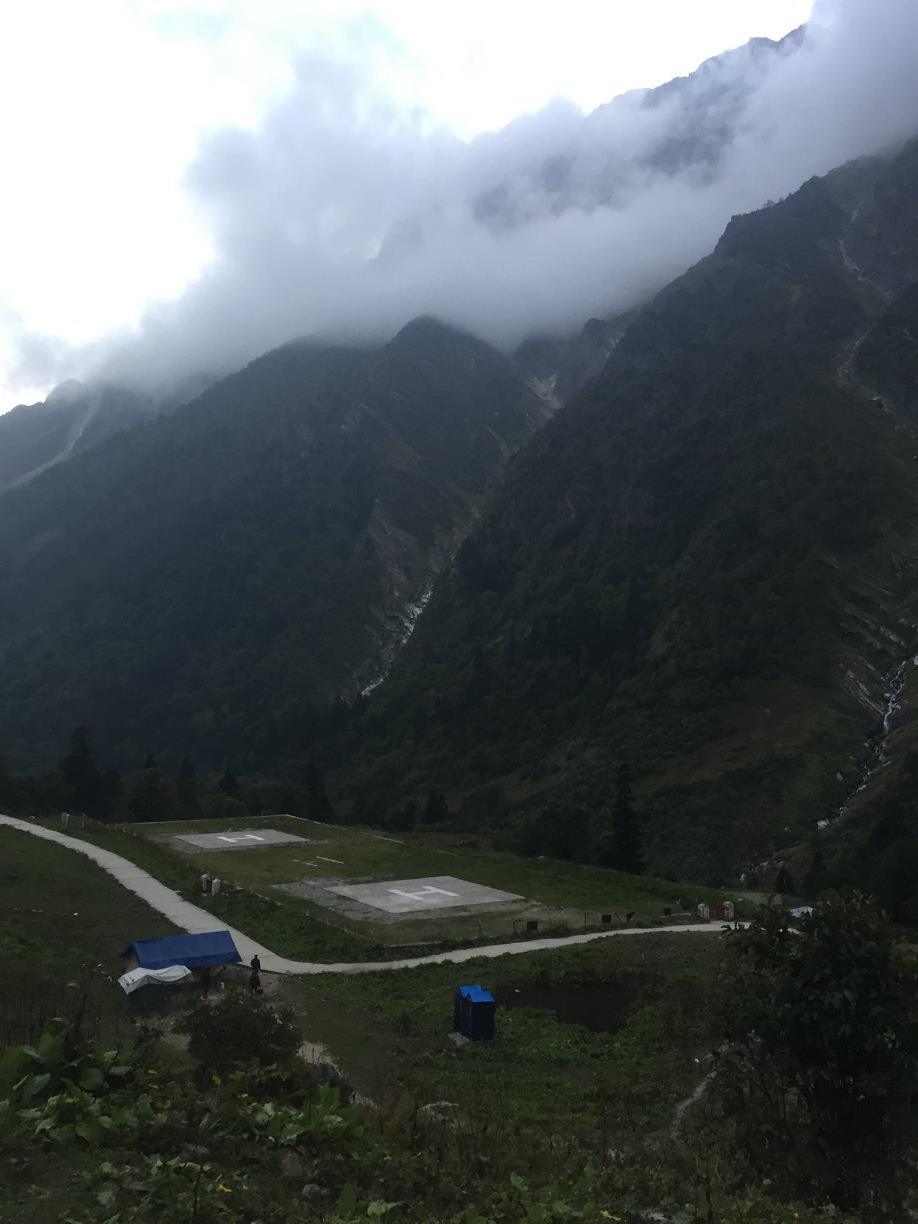 End of Trek. Drive back to Rishikesh.