If you live in Rishikesh, Haridwar or Dehradun, I am sure you are always looking for quick trip for weekends. Even if you are not in these cities but you visit Rishikesh quite often from Delhi or Haryana, you want to do more than regular attractions like Ram Jhula and Lakshman Jhula. There are lot of quick trips around Rishikesh but most of these are getting popular with time and crowded (thanks for ever growing tourism industry).
During our recent trip to hometown Rishikesh, we recently did a quick trip to VindhyaWasini Temple which is situated in Rajaji Tiger Reserve (also know as Rajaji National Park). It's very close to Rishikesh, around 23 km. The road passes through Cheela Dam Road and after a point it's not great motorable road. The trip involved adventure of rough terrain, passing through several water stream and spectacular view from top. You can complete the whole trip in 4 to 5 hours and lifetime of memories. Here are few tips and pictures of Trip.
1. After a point, road is very rough, so don't take low clearing cars.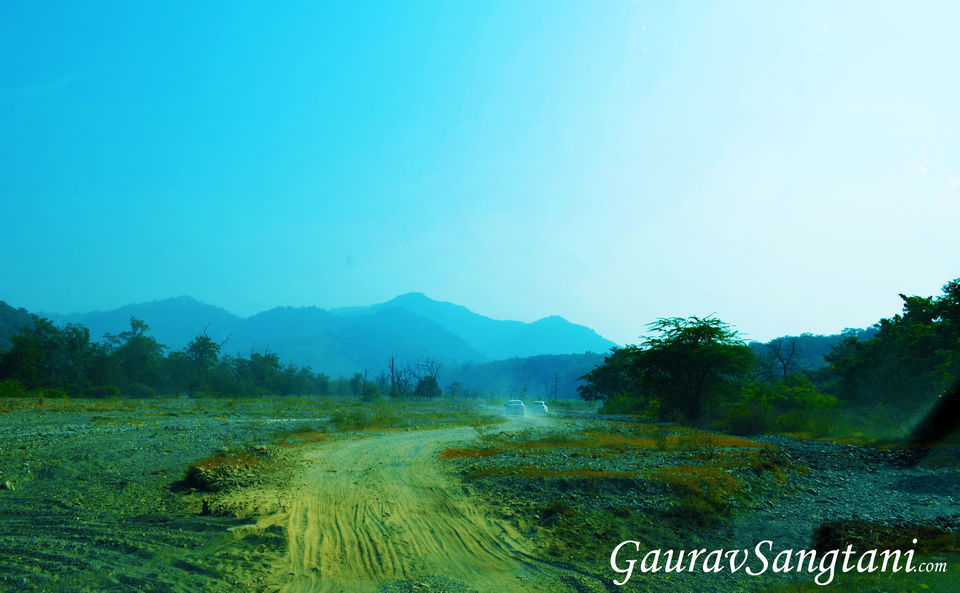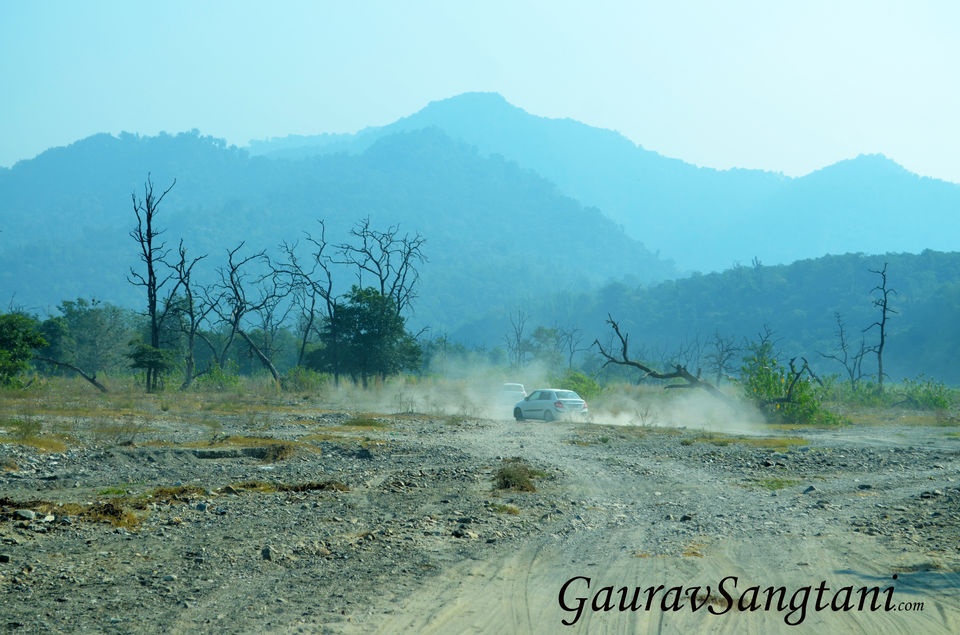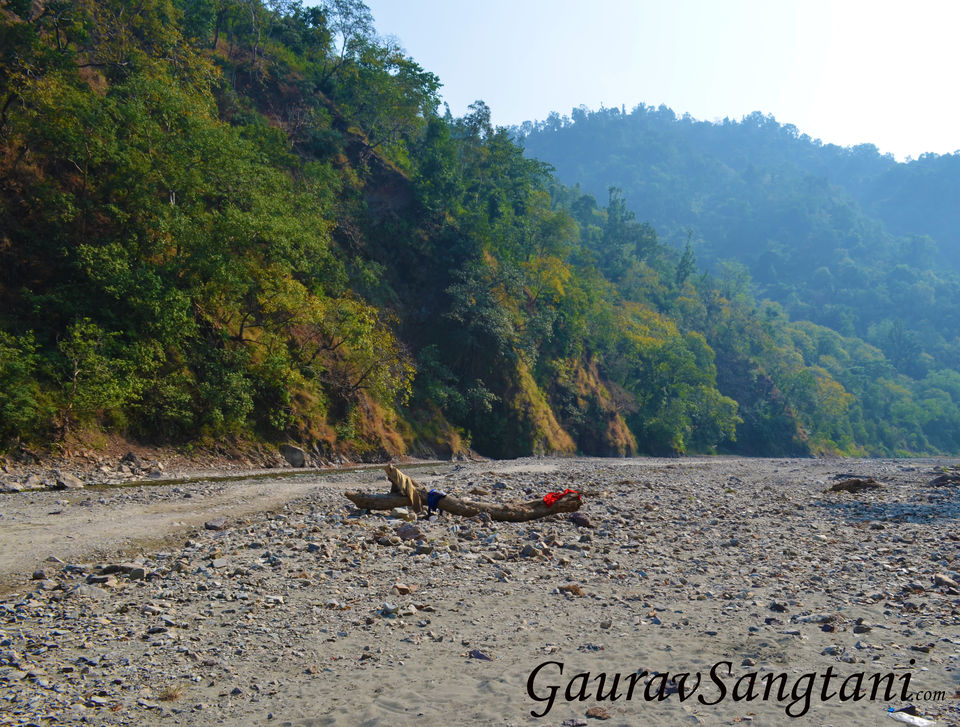 There are few options you can try:
a. Take a car which high clearing like Innova.
b. Take a good motor bike but make sure you are not alone (you may need people to push in case it is stuck, which is very likely)
c. If you have low clearance car and prefer to drive by that, take it till Kodiya village as road is good till there. From there, hire jeep.
2. Irrespective of what mode of transport you are using, have some patience. There are lot of rough patches and water stream where you need to drive carefully and skillfully to make sure you are not stuck and beyond a point, you need to park car/bike and walk. If you try to take it till end, you may be stuck like this Pajero and this is very bad place to get stuck (remember you are in middle of Rajaji National Park which is home to one of the most dangerous elephants in India and kill lot of people every year)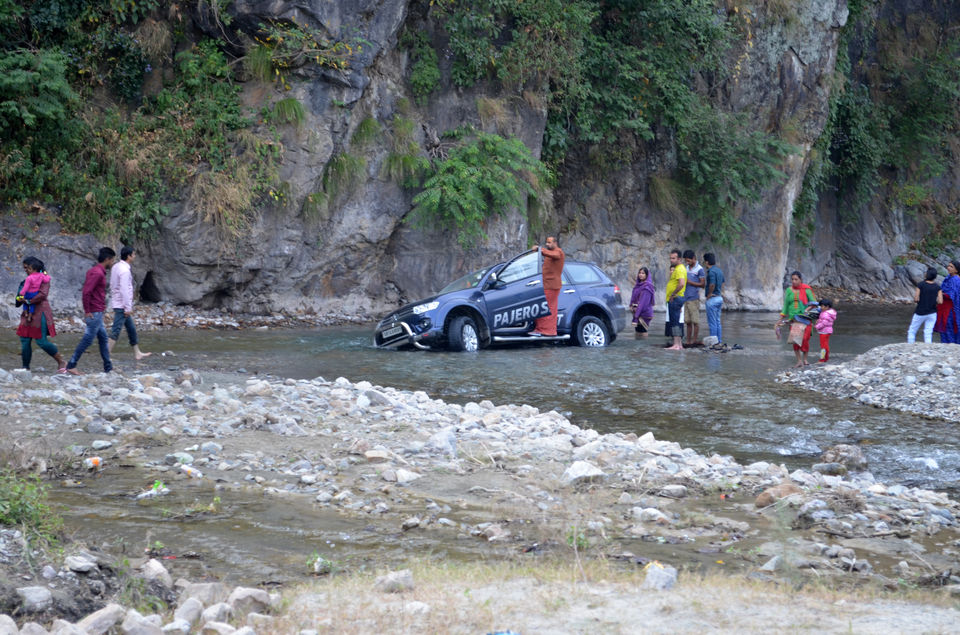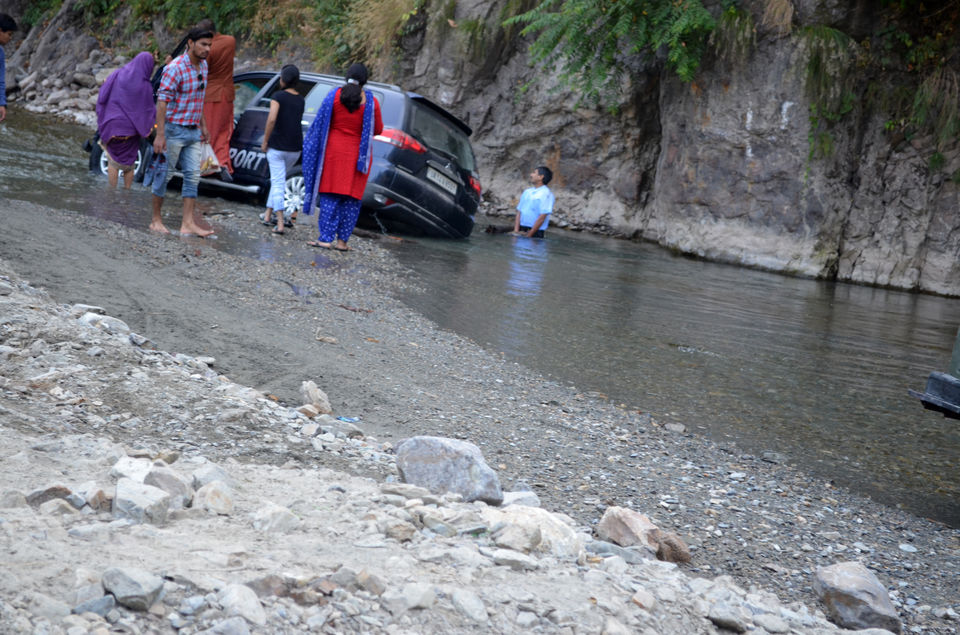 3. Beyond a point, you need to park vehicle and walk through several water streams. This is most exciting part of journey. Water is usually not very deep or fast, but still you need to be careful (do carry your slippers, I had to borrow from my driver)
4. Once you complete four to five water streams, it's time to take stairs to temple. Even if you are not religious type and doing this trip purely for adventure, do climb up. The view from top is worth the effort. There are around 60-70 steps and should take 10-15 minutes one way. Stairs are walkable and not risky.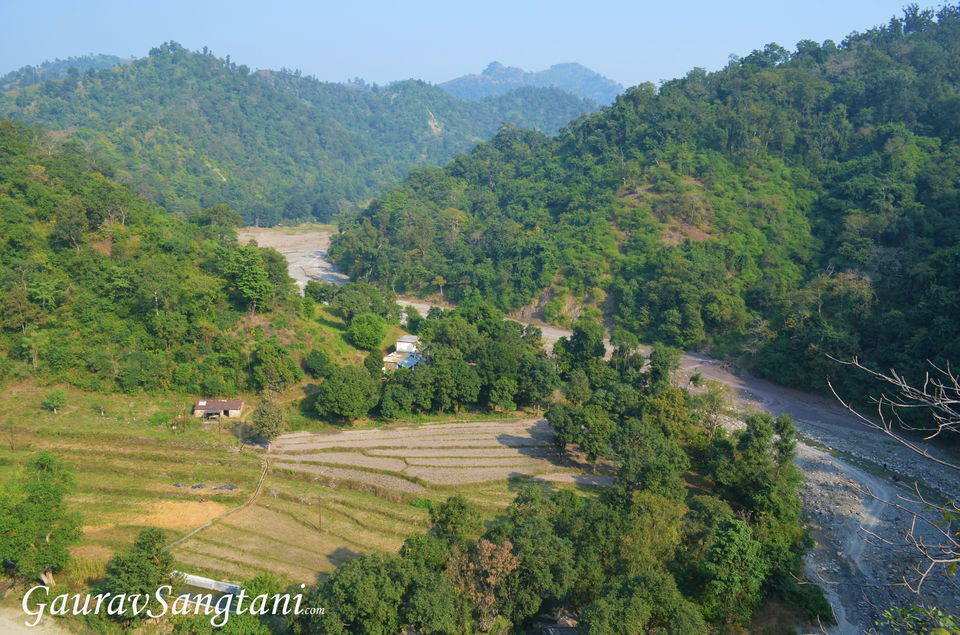 This four to five hour trip is worth your time, if you want to run away from tourist rush of Rishikesh and enjoy some natural beauty.
Difficulty Level - Moderate (avoid taking very small kids)
Route from Rishikesh - Google Map Link
Trip type - High on Nature and Moderate on Adventure
Frequent Searches Leading To This Page:-
weekend getaways to rishikesh, weekend trip to rishikesh, weekend holidays to rishikesh, weekend travel to rishikesh, weekend getaways to rishikesh