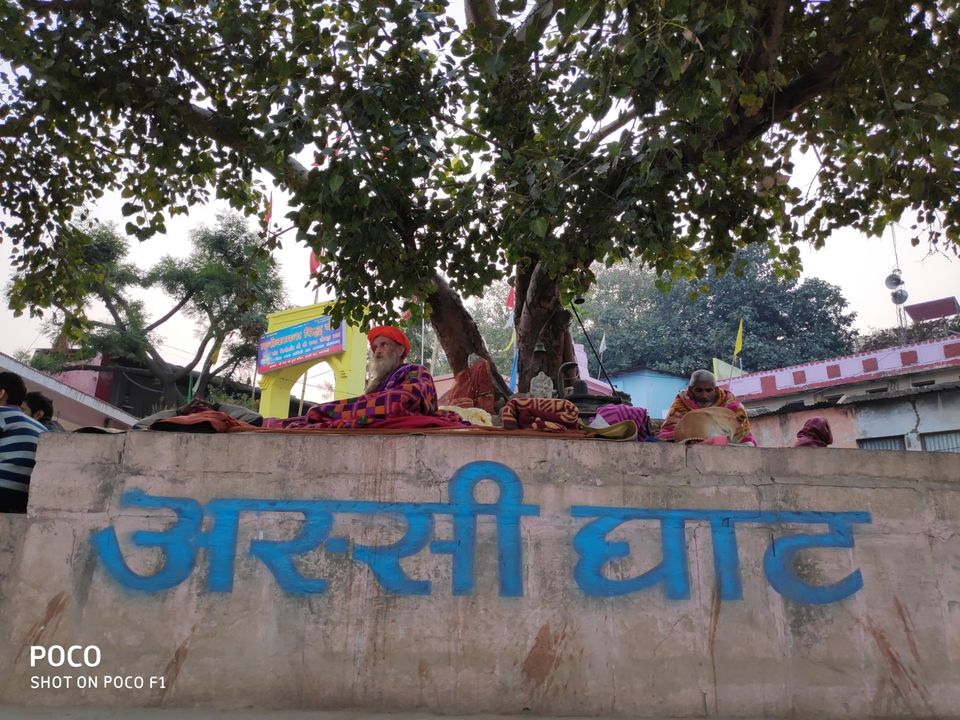 Assi Ghat is the southernmost ghat in Varanasi. To most visitors to Varanasi, it is known for being a place where long-term foreign students, researchers, and tourists live. Assi Ghat is one of the ghats often visited for recreation and during festivals.
Assi Ghat nowadays also  famous for Ganga Aarti
There are a lot of activities for tourists to engage in at the ghat. Visitors can go for boat rides, go up in a hot-air balloon for an aerial view of Assi ghat, go up for paragliding and can enjoy the daily talent show in the evening or eat at one of the many restaurants and cafes in the area. You can enjoy the sunset and sunrise both from Assi Ghat Bank  . You can enjoy the company of Siberian Crane birds They attracted towards the feeding food that cost of 10Rs / packet . When you throw the food in the river or in the air they all start gathering towards you and makes a beautiful scenery .
Assi Ghat is a place where shooting is normally done . Assi Ghat is famous for the shooting of famous Bollywood movie - RANJHANA  , MOHALA ASSI 
If you get a  chance to visit Vanransi ( Banaras , Kashi ) at least arrange 3-4 hours to visit Assi Ghat After 4 Pm .