Ganga Aarti at Dashashwamedh Ghat 🌸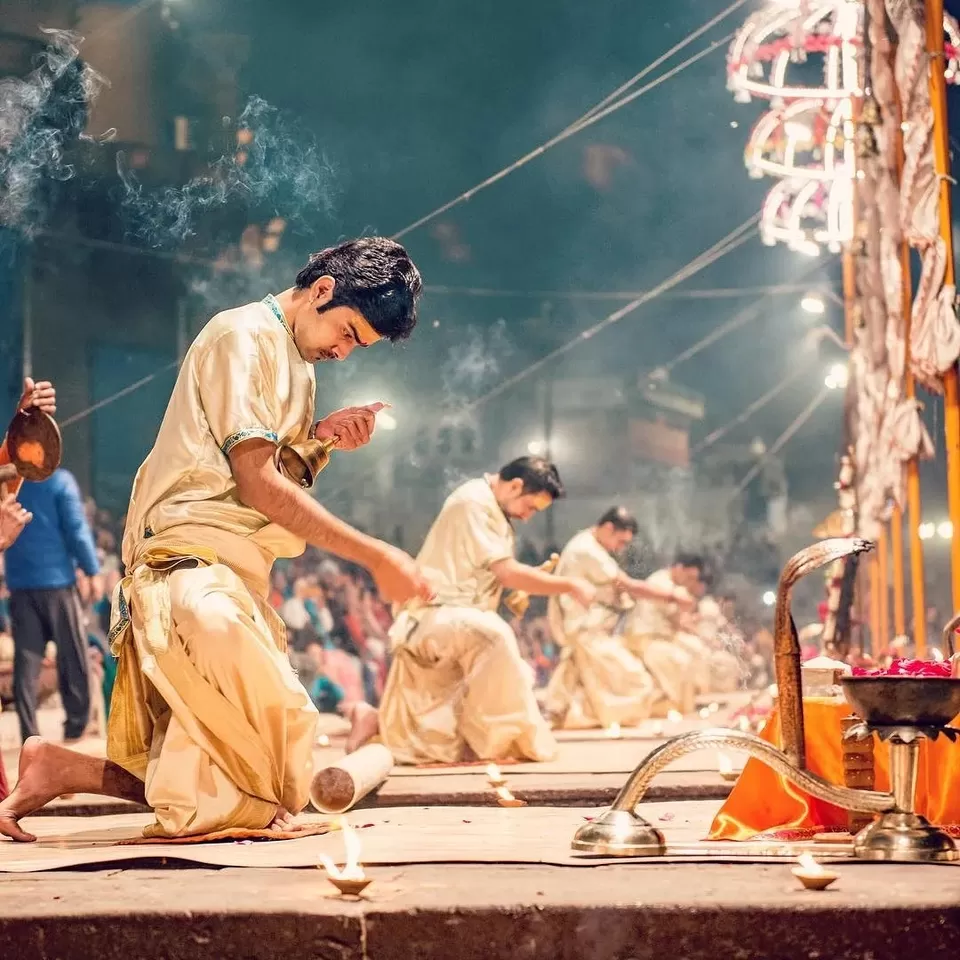 The Ganga aarti of Varanasi is a shining beacon of devotion and bliss that makes us experience the divinity in and around us. Since ages, no day has gone by when the holy Ganga River has not been adored.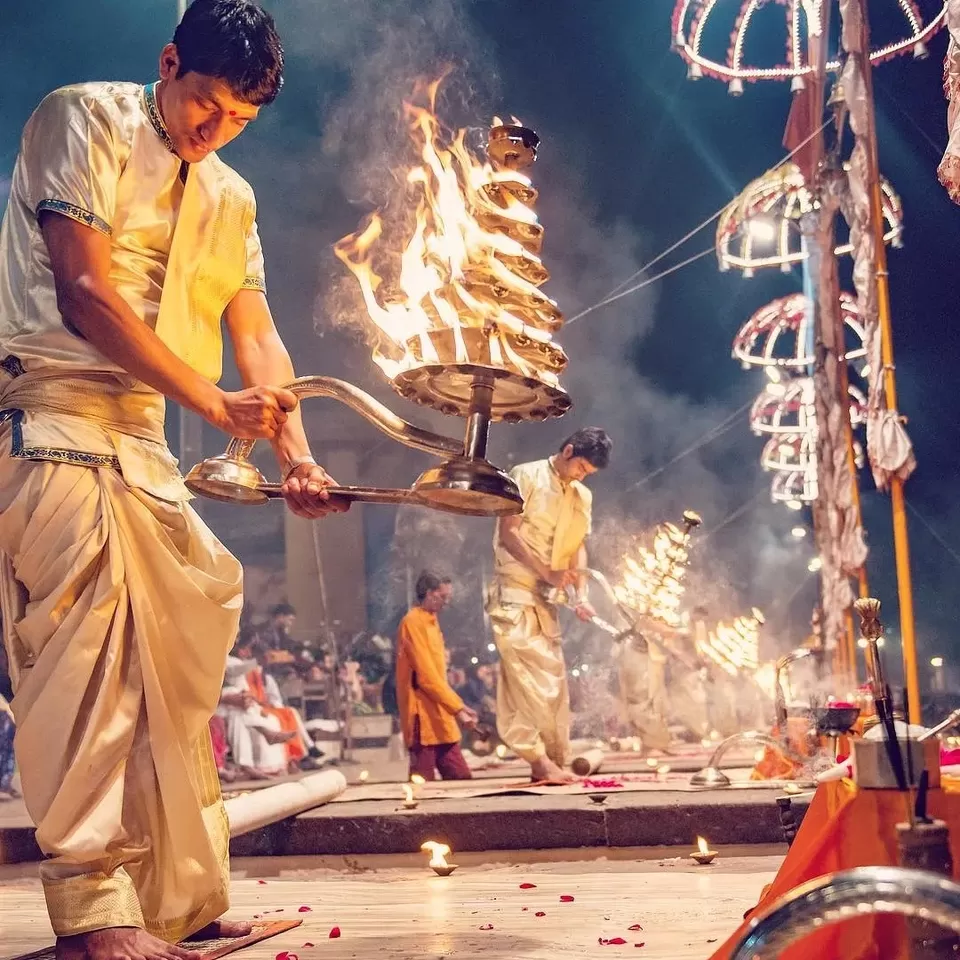 Once the preliminary mantras are over, the priests perform aarti with the brass lamps with camphor. Once the goose bump-inducing aarti is over, there is more of Sattva or purity in the air.
• Ganga aarti timings
Once the time for a wonderful event arrives, getting a place to watch it could turn out to be an overwhelming reality. So, the way out is to plan in advance.
The aarti takes place daily at 6:30 PM post sundown in summer and 7:00 PM in winters for about 45 minutes. The venue is Dashashwamedh ghat, one of the holiest of all ghats in Varanasi. An announcement at 7:00 PM takes place to inform the attendees about the commencement of aarti.