Rishabh's tryst with Melbourne city started way back in his 9th Standard where his class was supposed to do a project for their Geography class for a country of their choice. The country he chose to work on was Australia and it really easy falling in love with Melbourne city. But as with all childhood crushes, it didn't quite last long. Life went its way and we had several smaller but non meaningful affairs with various other cities; some we ended up living in for a period of time and some we researched to live in when favorable circumstances arose.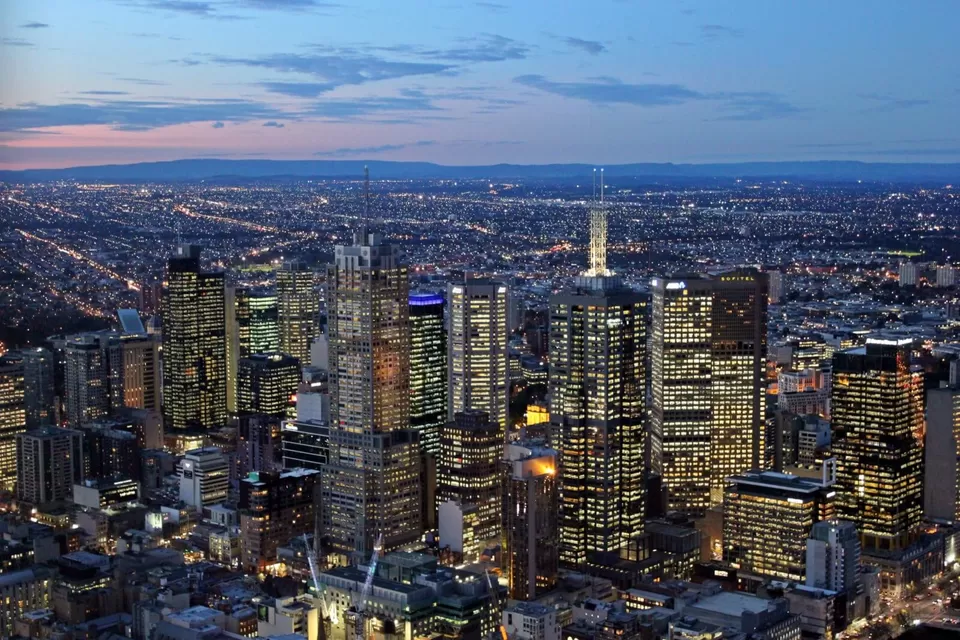 Recently when a close friend of ours shifted to Melbourne, those sunk but not lost feelings came rushing back and he started searching on how the city of dreams of his childhood had progressed so far. Most Liveable city in the World was definitely beyond expectations and the start of many hours of research on what he'll do when he reaches there. This post is going to seem like a Déjà vu for my regular readers because of a similar post we wrote sometime back – Falling in love with Budapest. To clarify, old loves die hard! We're going to share our plan for the first 48 hours and the next 28 days (Anything less is more like passing through the city in his eyes and he does want to "live" in the most liveable city) and hope to share along the way why he fell in love with Melbourne and wishes to live there some day.
The First 48 Hours | What To Do In Melbourne City
This guide is assuming you reach early morning and get an early check-in to the hotel and are stuffed with breakfast before you leave for the day.
Walking tour provide a brilliant snapshot of what to expect from the city and the Melbourne city walking tour guides can be a goldmine of information should you ask the right questions (a generous tip also works wonders in case of the free walking tours)
We found Hidden Secrets Lanes and Arcades Tour to be a good solid bet to start off your first day. The city tour quality for us defines how much a local loves their city and how much more there is to love. The exercise of researching what to do in Melbourne city especially choosing the one tour out of the many and the gorgeous reviews of the past participants was quite a pleasant experience.
Museums usually elicit an "oh no! Not one more" kind of a response from me, but what if the museum were an old Jail. There is a similar one in India in the Andaman Islands, which again We've heard a lot of good things about. The old Melbourne Gaol Experience is worth a look for sure. When you throw an old Jail with a long history of notorious criminal residents, a well maintained storyline to the tour and a roleplay experience added in, there's no real scope of it being a dull affair – Did we mention ghost stories?
After a longish day of doing these two activities, head to the nearest alleyway café for some fantastic lunch and/or head back to the hotel for some rest. We would plan the 48 hours for maximum fun and the least downtime but rest is a good option if you're in the mood to party hard.

The hotel is ideally a great place to get updated of any events in the city. If nothing works, there's a high chance to catch a cricket game (for people not familiar with cricket, you can visit the Wikipedia page for a brief overview and be sure to look up Don Bradman and Sachin Tendulkar, two stalwarts of the sport.). Where does one catch this game of cricket you ask! Blasphemy! It is obviously the hallowed stands of the Melbourne Cricket Ground (MCG)! Born in Kolkata, home to the Eden Gardens – another hallowed stadium for cricket followers, and a cricket fanatic to the core, it is a given that Melbourne and London home to the MCG and Lords stadium respectively, find their way to the top of my "cities I would love to live in" list.
Melbourne city also seemingly has a whole host of events all around the year and can be divided into two halves. The ones happening at the Federation Square the hotbed of activity in Melbourne city for tourists and locals alike, and the ones happening in the countless venues across the city, be it live music (Jazz nights) , a laughter dose at the Athenaeum or the hyped club scene (shake a leg anyone).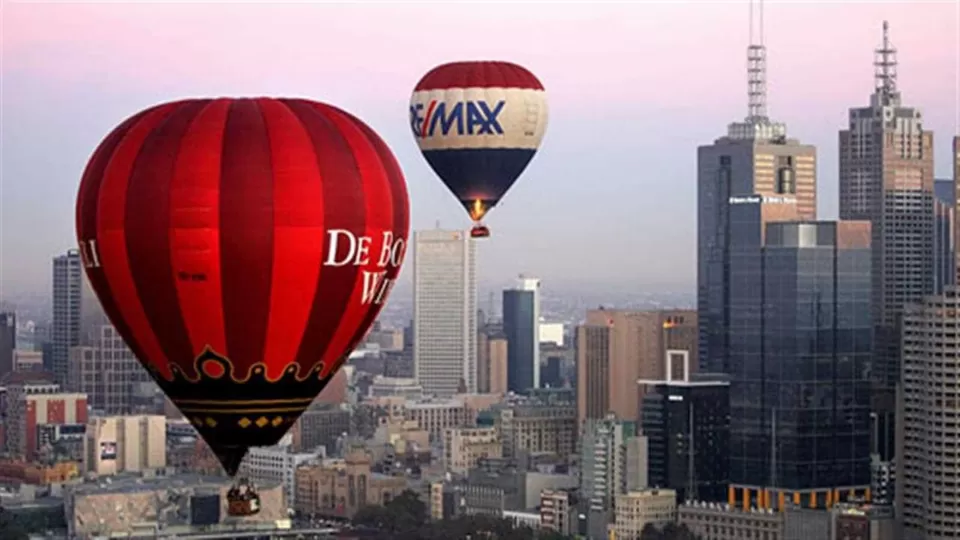 The next day morning definitely has to start with the Hot air balloon ride. There are three kinds of balloon ride one should experience in life. One over a wildlife sanctuary (the grasslands of Africa should be a wonderful experience), one over a natural wonder (Cappadocia in turkey should make for an enchanting ride) and lastly, one over a city scape. In my opinion there is no better way to take in the whole vista of the city (except perhaps skydiving, but most of us would be busy coming to grips with the fact that we're not going to die, than admiring the view). You have to love the fact that Melbourne has such an option, another feather in its cap!
Federation Square is the best bet for branded shopping and Queen Victoria Market for everything else. Shopping districts usually make for some amazingly quirky portrait photos and is a fine option after the balloon ride in the morning.
Its easy to get a little confused between having to visit yet another Museum (Although very popular) or the Melbourne City Aquarium or the Melbourne City Zoo or leave the sightseeing for the tourists and go to the Luna Amusement Park. Aquariums and Zoos are an easy wormhole to childhood and for most, an enjoyable experience. Though it is not a deal breaker, we would personally love a city with a decent Zoo or aquarium (Amusement parks with crazy roller-coasters and other rides, work too).
If none of the above works out, one can always spend the day lazing around in the charming neighborhood of St Kilda (To be fair, Luna Amusement Park is also in St Kilda). There are a lot of places to walk about, laze around or just sit while sipping your preferred beverage and see the water lapping at the pier edges and watch the sun set.
A tram ride back to the city centre to splurge on anyone of the fantastic restaurants offering a city view will complete the best possible 48 hours in the most liveable city in the world.
As mentioned earlier, one does not live in a city if they're only there for 48 hours, you need atleast a month to experience a city with leisure, soak in the experience and reflect on your experiences as a local. After the frantic pace of the first 48 hours, its time to put to rest the question what to do in Melbourne city and move on to a more relaxed itinerary with no fixed menus for the day. You can check out this list of free things to do in Melbourne or tips to navigate Melbourne like a local for more options.
Our recommendations for what to do in Melbourne city in no particular order.
Enjoy the street art the city has to offer: We believe that an active street art scene in the city reflects upon the vibrancy and the love for the city. We would prefer a good street graffiti and street art pop ups to an art museum anyday.
Go for a free tram ride: Yes you heard it right, FREE. Having experienced trams in Kolkata, India and various parts of Europe, We have come to absolutely love this mode of transport. The FREE bit is just another reason to hop on one of the City Circle Trams and have a better experience than any hop on hop off buses in the world. It takes just 45 minutes to go around the city
Healesville Sanctuary & Penguin Parade at Phillips Island: We've expressed our love for the Zoo and Aquarium but if anything beats that it's the pleasure of seeing them in the wild. The tiny cute penguins dawdling around can be just what the doctor ordered. Also seeing Kangaroos and Koala Bears and the other indigenous species of Australia and learn more about them can be a rewarding if not enriching experience.
Visit Yarra Valley : For someone like us who cannot distinguish a port from a red from a rose wine, a trip to yarra valley might help sort some of the confusion if not make for a romantic evening. There is also options for the Hot air Balloon ride across the valley. It could just as well mean crossing off two balloon rides experiences in one go!
The Great Ocean Road Tour : Though the Atlantic Road in Norway rates as our dream self-drive road, this would probably rate as a close second with Garden Route in South Africa in a tough race. It is one of the most scenic coastal drives in the world and the beautiful vistas seen from the vehicle are said to leave the visitors spell bounded.
Explore Melbournes vibrant food scene. While you're there, you might want to try Melbourne's most sustainable restaurant.
Visit Sydney : It is another of the Australian cities we've heard a lot about and would like to visit. There is an active food scene there and it would be interesting to partake in some of the culinary delights the city has to offer.
The blog was originally published on Gypsycouple.