If deciding to make a voyage to any distant nation though, it is necessary to inform yourself thoroughly about the potential cost of your trip, so that you do not find yourself running out of money soon after you land at the airport.
Usually occurring at the end of January or beginning of February, Tet is the time of year when everyone receives visitors in their home. They get their home as clean as possible. They scrub it from floor to ceiling, filling it with beautiful flowers. At midnight on New Year's Eve, the country is filled with the sounds of firecrackers. The next morning begins a week of holidays for the Vietnamese, as they spend the time visiting friends and paying respects to ancestors. The country's stores are mostly closed for this week, so it is a good idea for visitors to stock up on anything they need before Tet begins.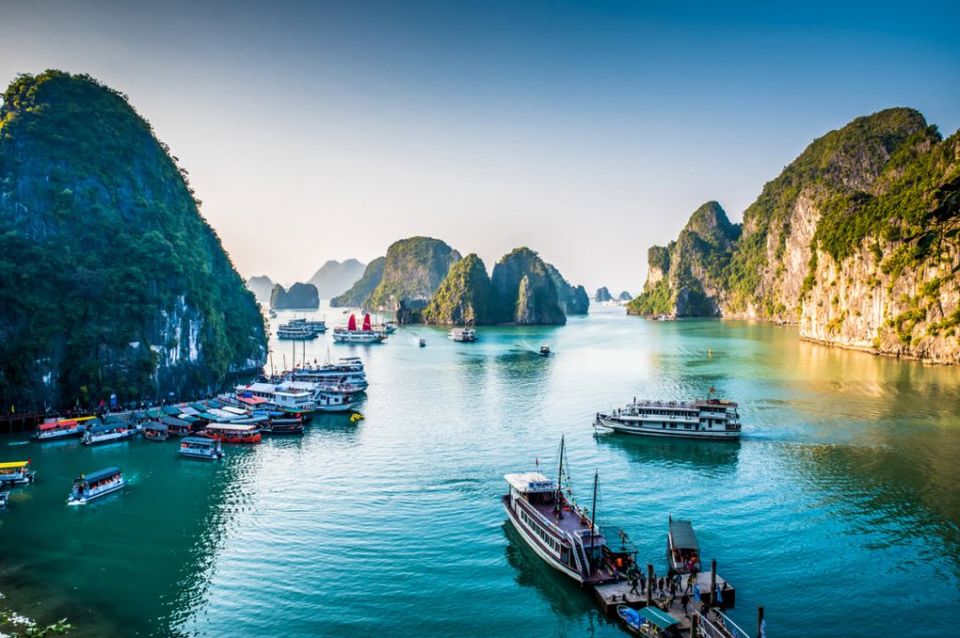 When trying street food, which you will find everywhere throughout the country, ensure you only eat from vendors that are exceptionally busy. See what vendors draws the locals and that is where you want to try. Don't risk trying food from those that don't have queues. On that note, ensure you don't drink the tap water, rather stick to bottled water to reduce the risk of getting sick.
One of the beautiful events in Vietnam for visitors to see is the Mid-Autumn Festival, Trung Thu. This is a festival that is mainly for children, and it has a sight that is incredibly amazing to witness. Millions of colorful lanterns area created all over the country in the weeks leading up to the festival. On the festival night, the children have parades with their lit lanterns.
The cheapest place to spend the night in Vietnam is usually a dorm or hostel; these will normally be priced under 10 USD. For a cheap hotel, expect to pay between 10 and 15 USD, and for midrange accommodation the cost of a room for the night is usually between 20 and 50 USD in Vietnam. If you have money to spare, a luxury hotel room can cost around 70 USD per night.
Travel in Vietnam abounds in natural scenic beauty and historical monuments. But, it also offers lots of fun, entertainment and adventure to those seeking it. Whether you are travelling with family or friends, as a couple or even on your own, you will find something to do to your taste.
Families will love going on boat trips along the Mekong Delta and watch floating markets and villages. For cycling enthusiasts, Vietnam is the ideal place as cycling is the best way to get close to the natural beauty of the country. Everyone will enjoy an exciting ride on elephants at Dalat at the Tuyen Lake while horse riding becomes an interesting experience on a very special breed of horses called the Vietnamese Hmong Horse. The Halong Bay is the most popular for kayaking activities although this activity is available throughout Vietnam. Visit Vietnam has lovely beaches where you can go swimming and there are plenty of public swimming pools also.
Vietnam has accommodation in all budget ranges and visitors can choose from the most basic to the most opulent. In fact, because of its French colonial past, Vietnam has many stately buildings in the French architectural style which have now been converted into heritage hotels. If money is not the criteria, a stay at one of these hotels can prove to be a memorable experience. The Vietnamese, in general are very hospitable and friendly and the country is touted as one of the safest in the world. Alongside the big malls in cities there are many street markets too where bargains can be had. The cuisine is fresh, light and delicious and the street food is extremely popular with locals and tourists alike.
Frequent Searches Leading To This Page:-
Vietnam tour package for couple, Vietnam tour package for 5 days, Vietnam tour packages for family, Vietnam tour packages in India