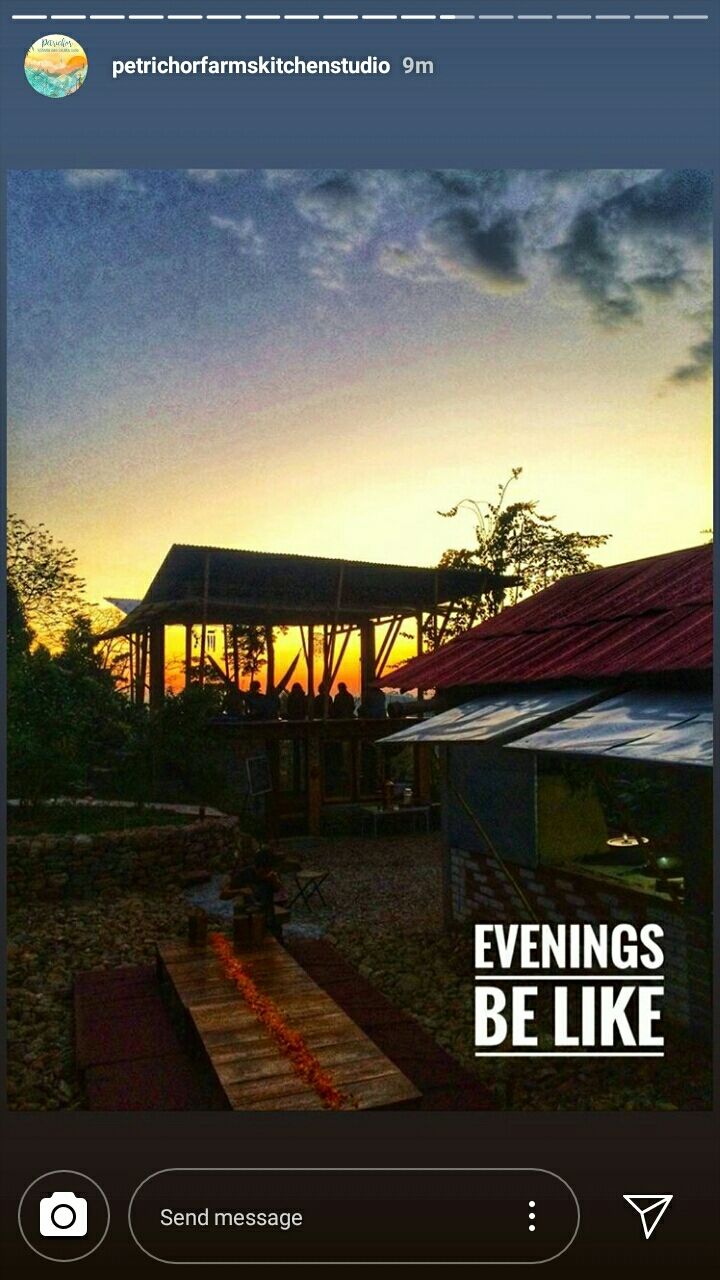 "A journey of thousand miles begin with a simple step"
So, it was 22nd December 2018, I started my day early to reach Gorubathan for a yoga retreat and permaculture workshop. It was a two day retreat by Sumitra Yogashaala in collaboration with Petrichor Farm. I found out about it through instagram and I don't regret at all...
From Jaigaon the transportation was a little difficult and the local cab drivers were trying to charge me more because well I look like Bhutanese and even being a local here, they try to charge me extra. But as I know all the ways and how to reach it in cheaper means, I headed towards Hasimara Railway Station but unfortunately that day, the train was cancelled so I waited in Hasimara highway for a bus but I did not get direct bus to Gorubathan. I had a to break journey many times. So, I went from hasimara to birpara via bus and then took another bus till Damdim and from Damdim direct cab till Gorubathan and they charged me 100rs.
It is very important to be street smart or else people will fool you...
There are some golden rules I follow:
Always look confident even if you are lost.
Always act as if you know the local prices.
Carry some small weapons for safety purposes(being a woman traveller, we have to be cautious), I carry a taser and a small knife. :D
After I reached Petrichor farm there was a 30 mins walk uphill, it was tiring but worth it... Felt like a mini hike...
After a tiring break journey, I finally reached the farm and I was awestruck with its serene beauty...
A couple runs the farm where they do a sustainable living and doesn't make any waste...
It was very impressive... They provided us with full vegan yet yummilicious lunch full of variety and then in the evening we had a short session of yoga and then we socialized with everybody and made great friends...
At night we did a bonfire, listened to different stories. It was worth it...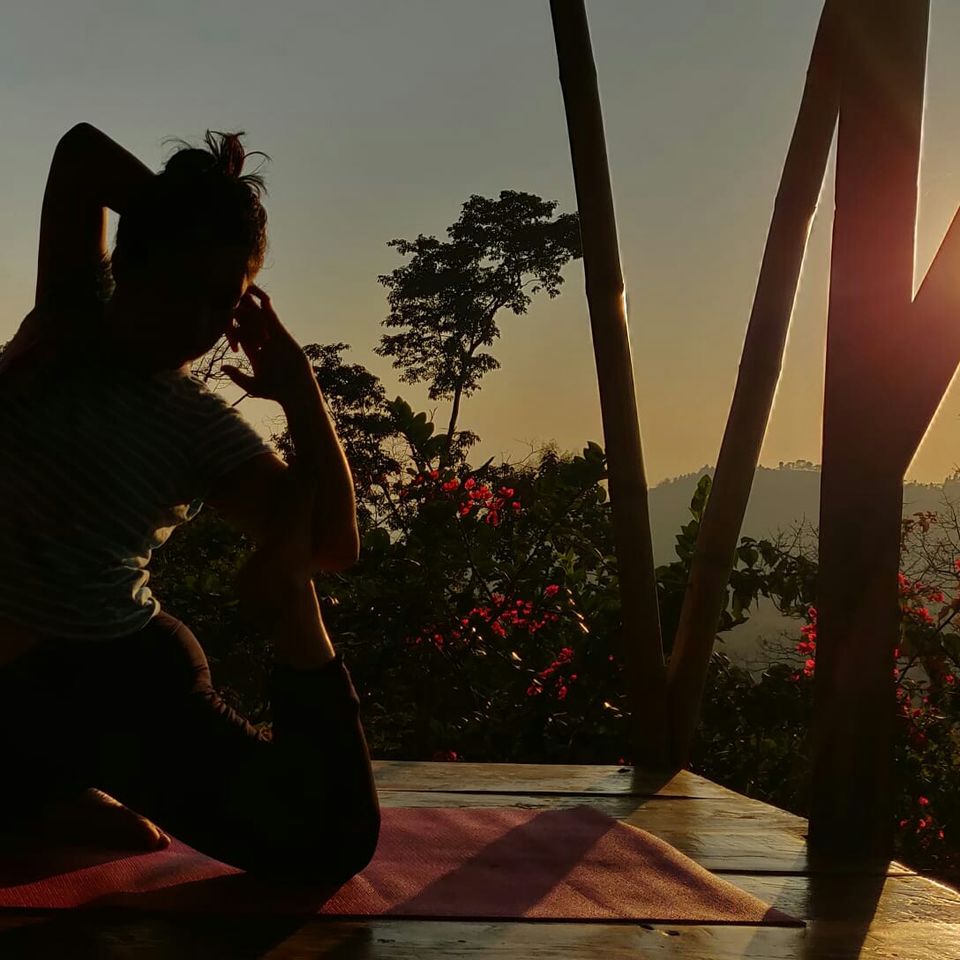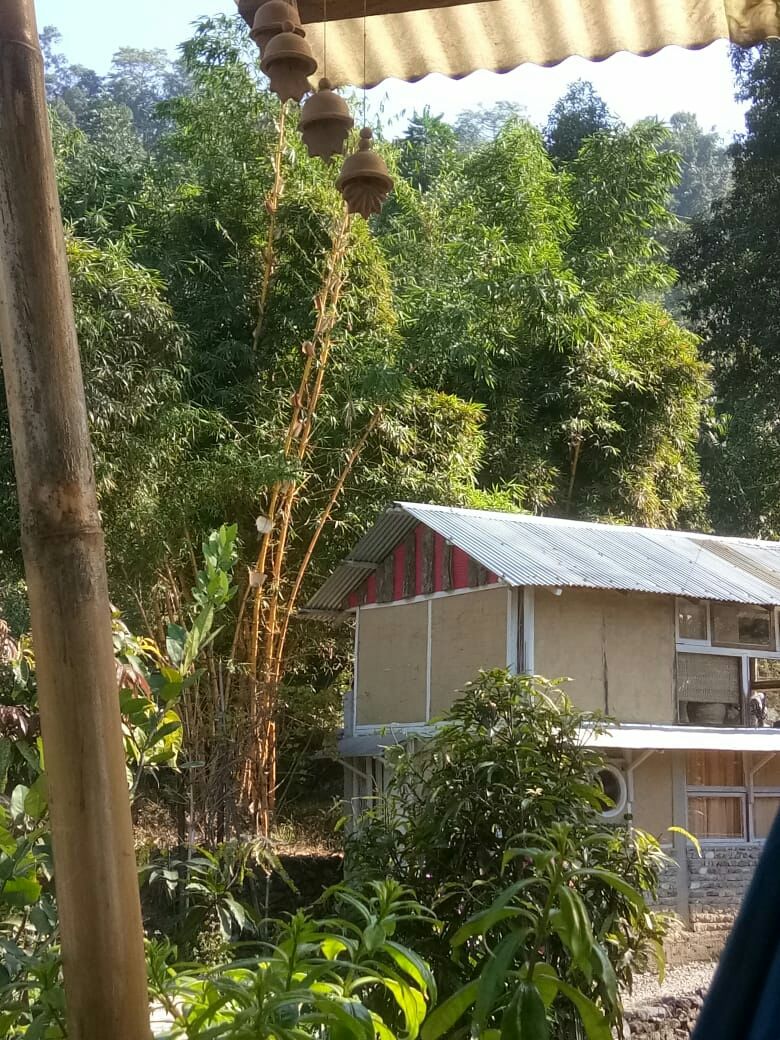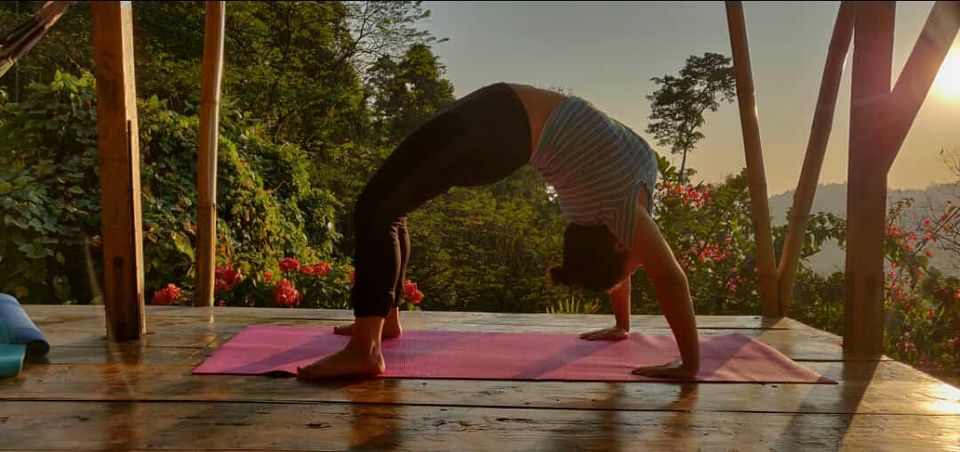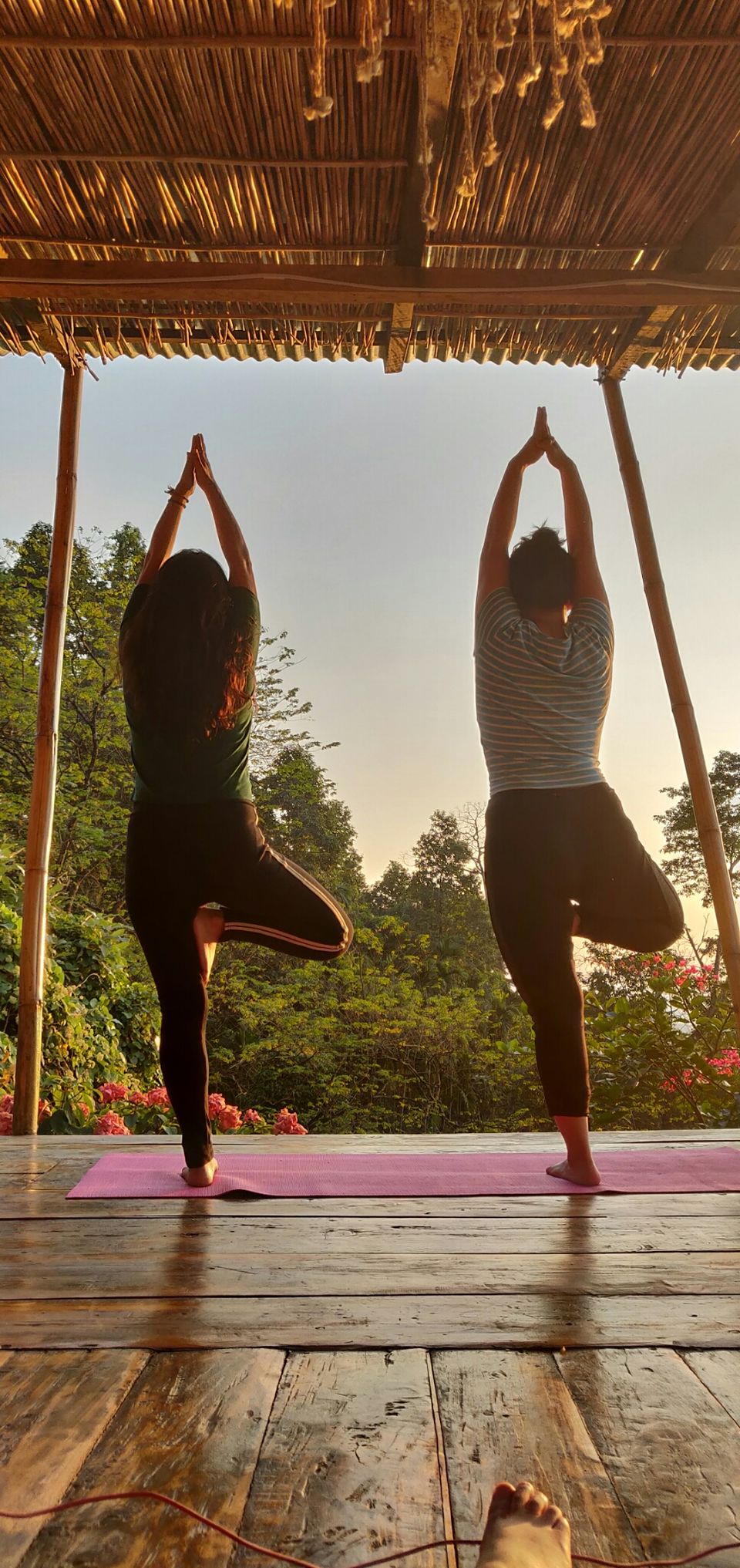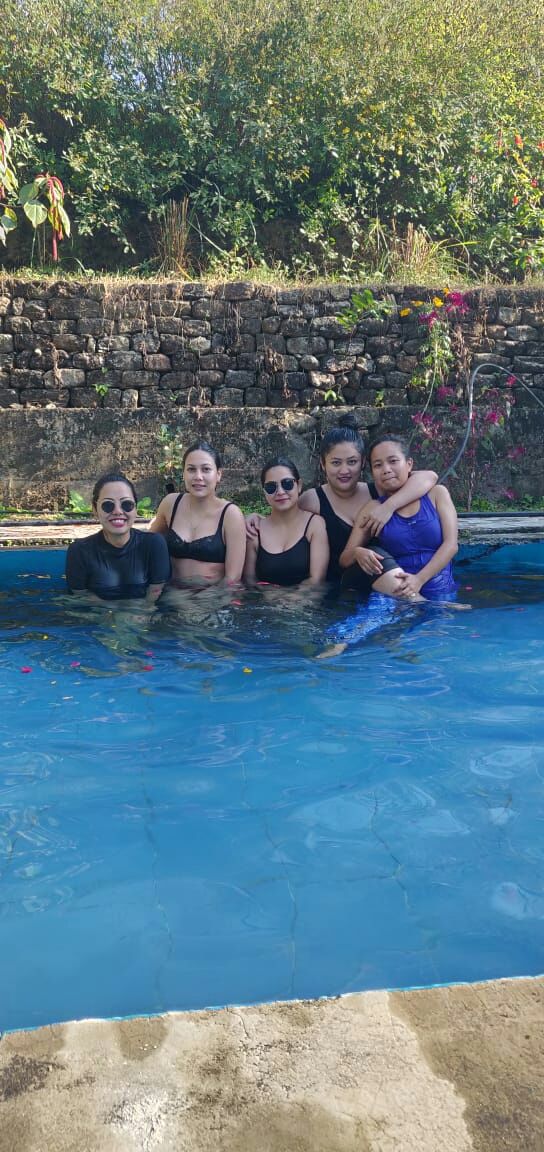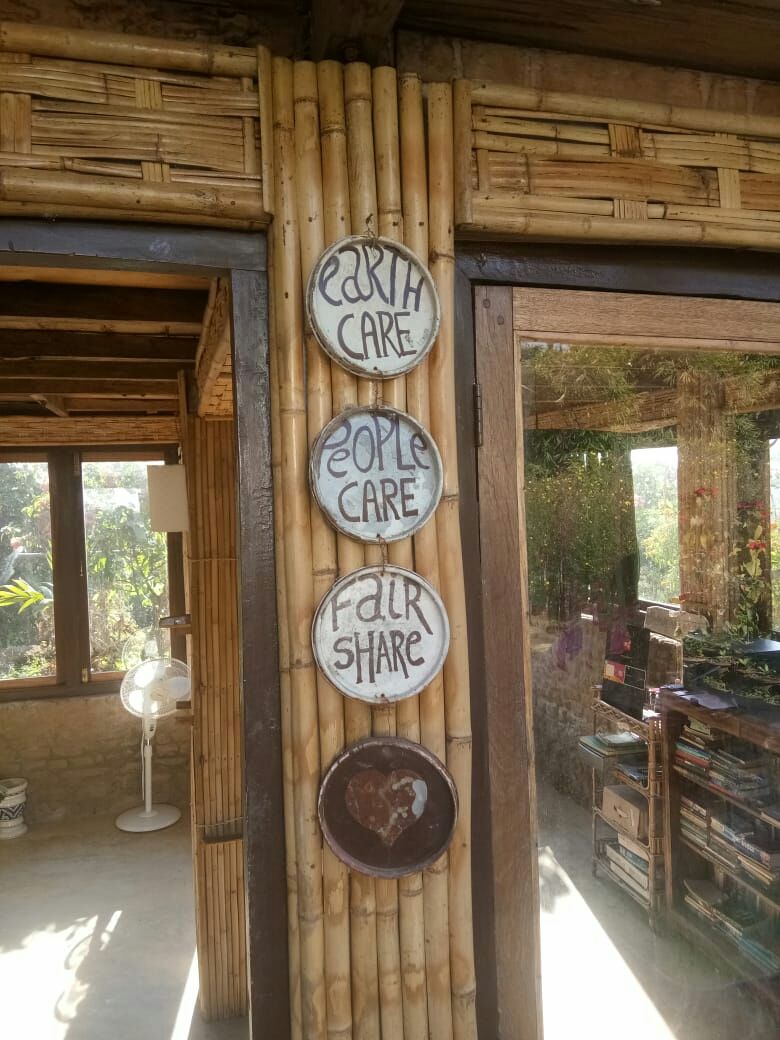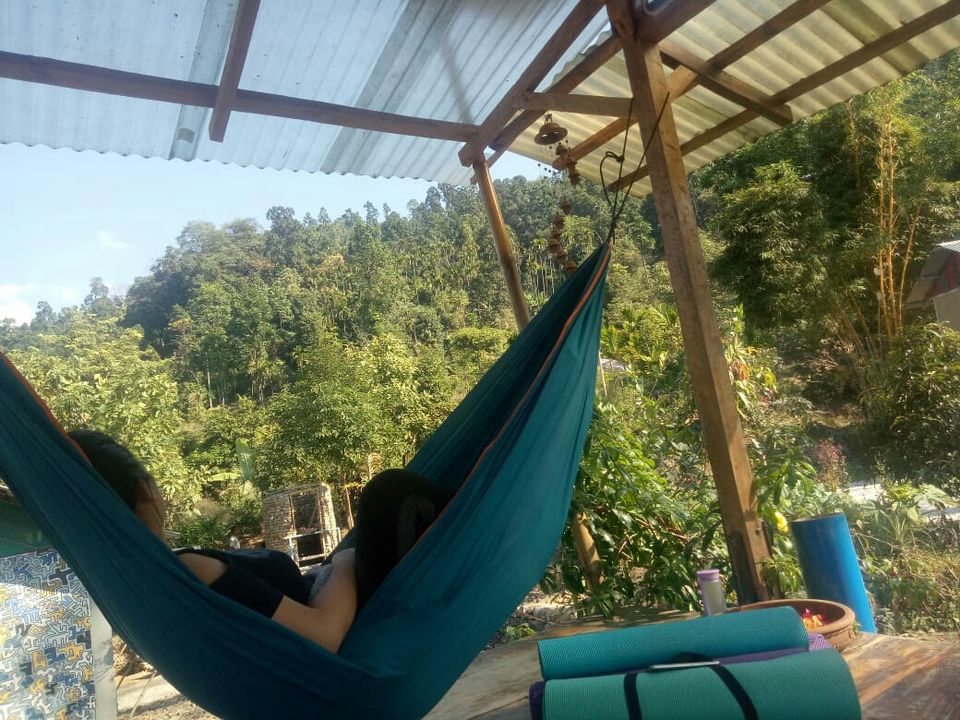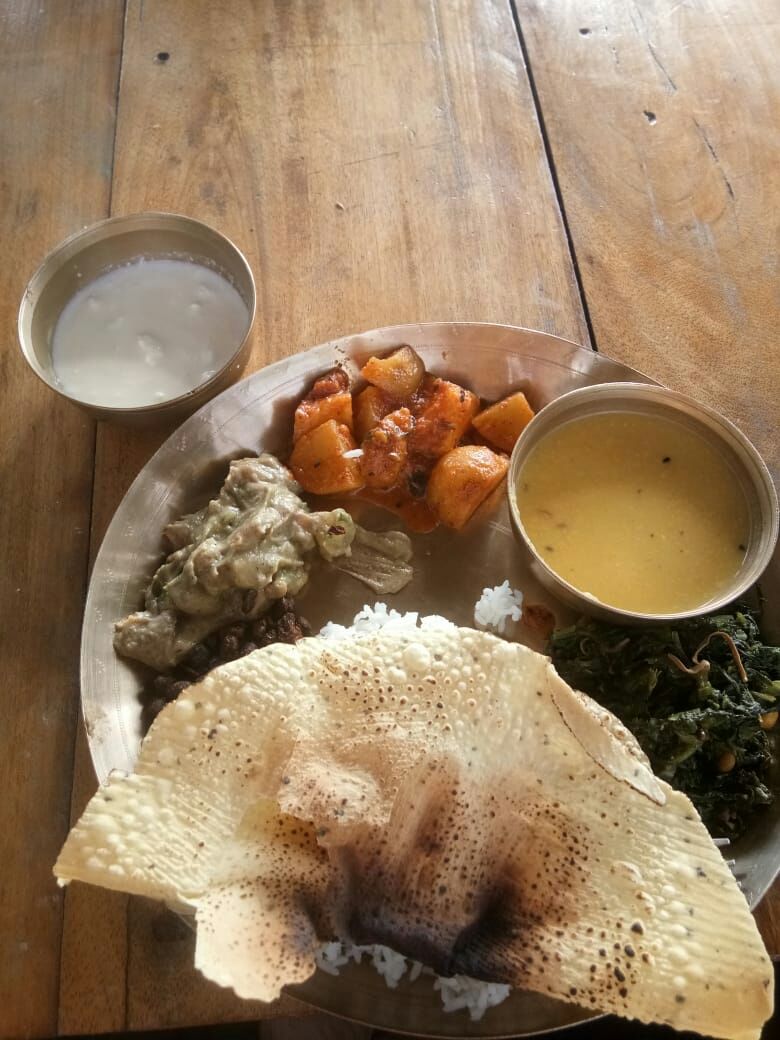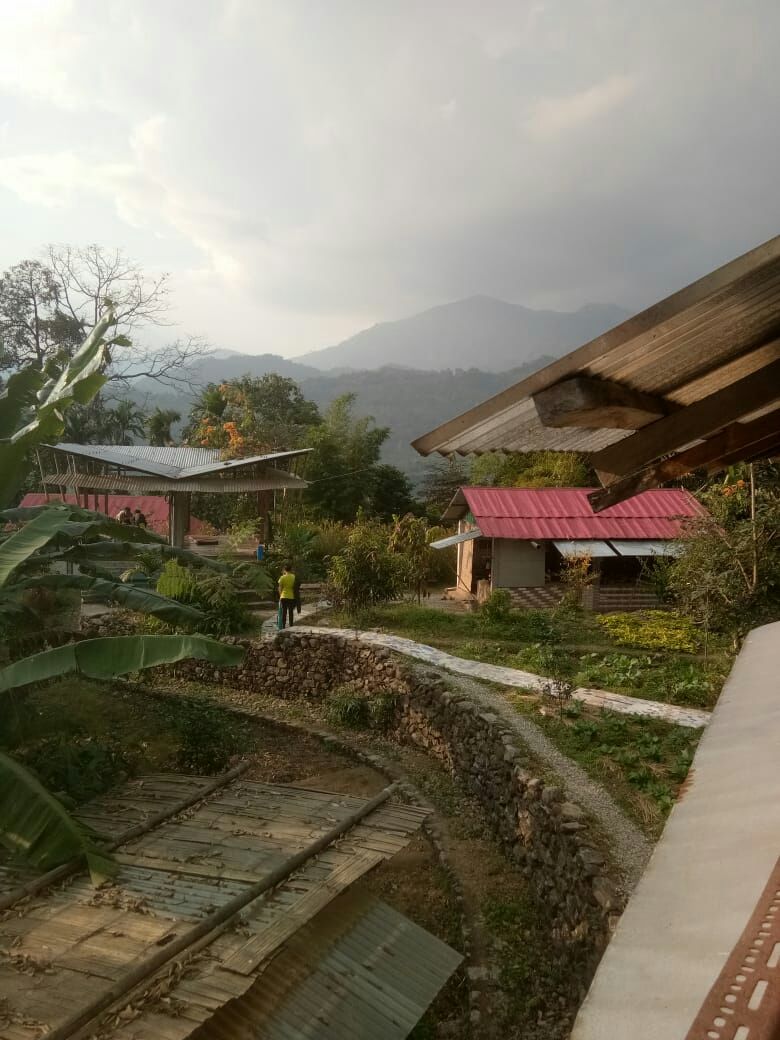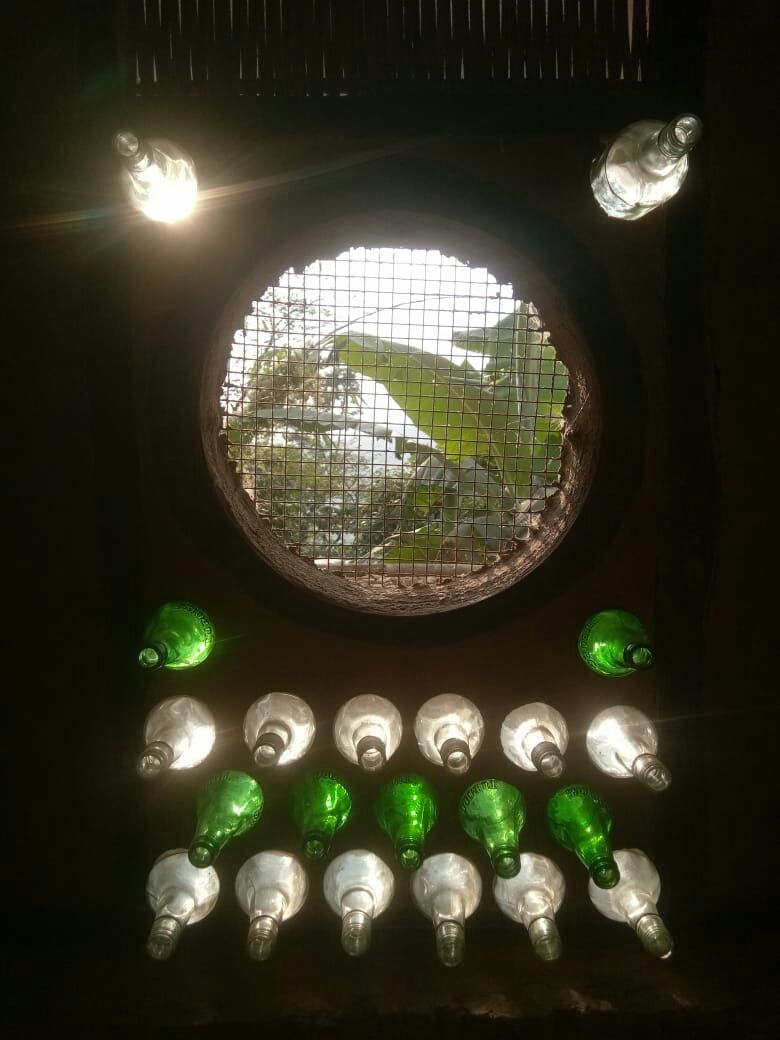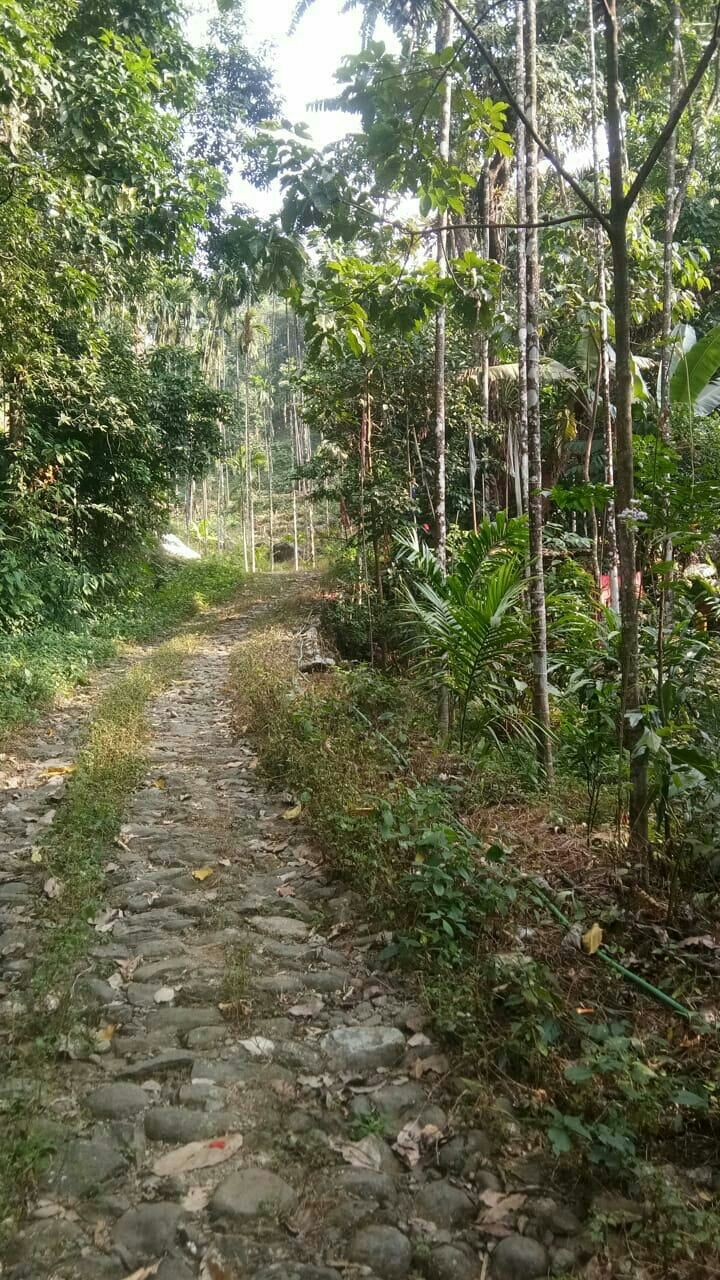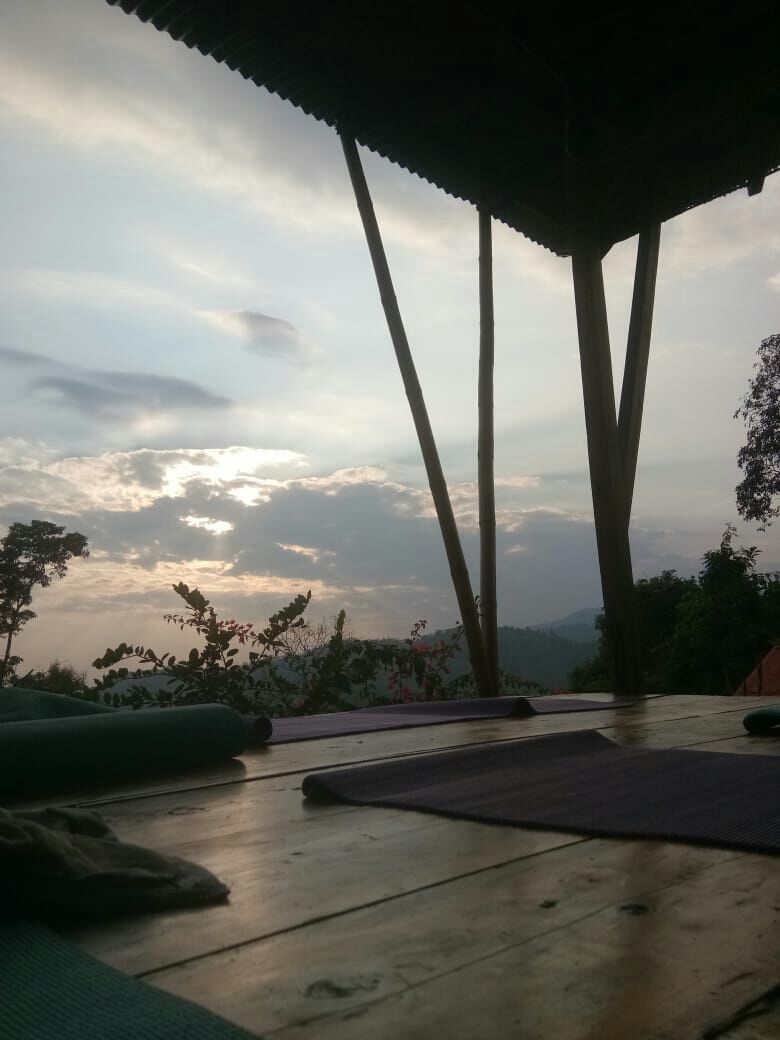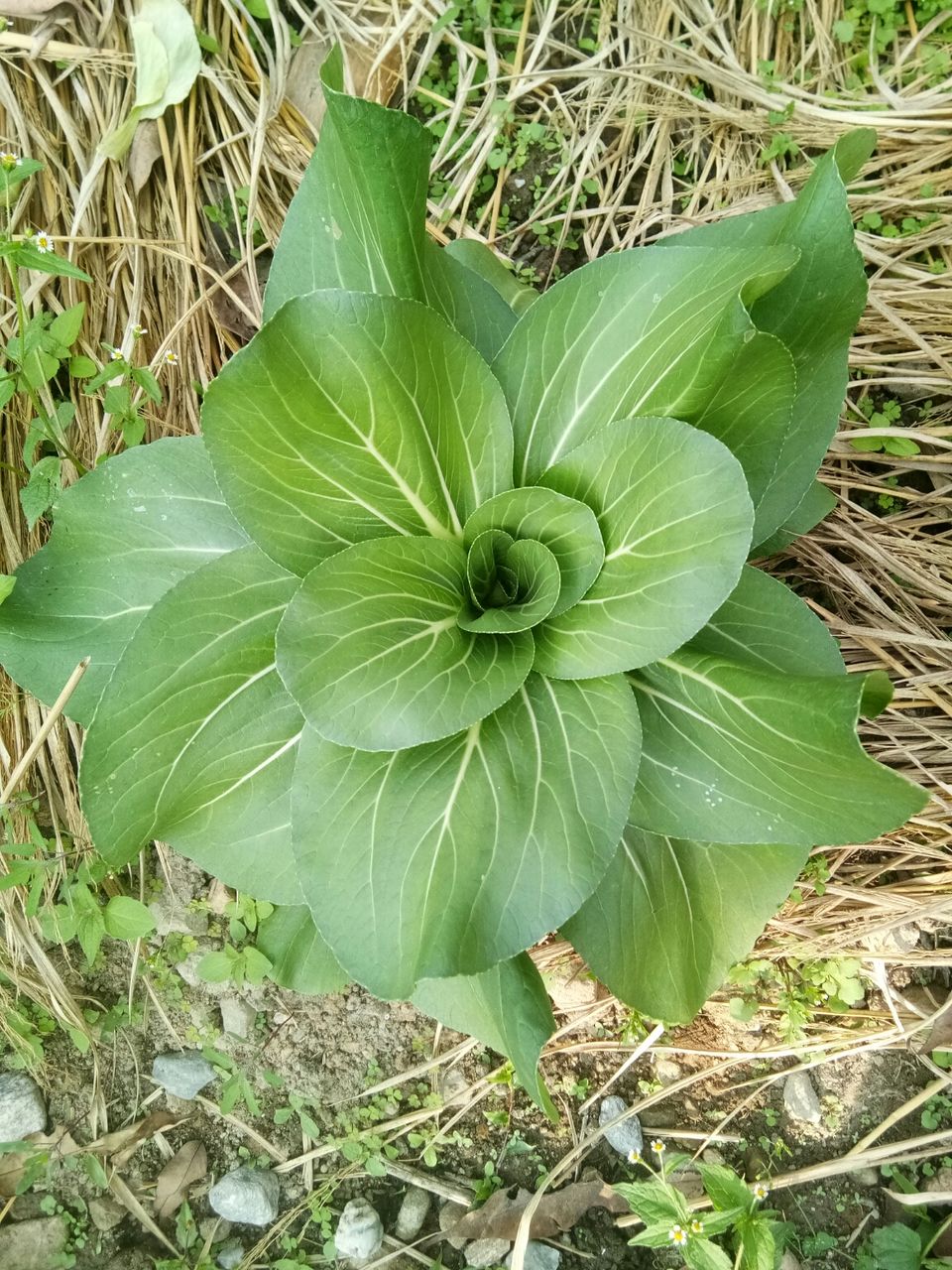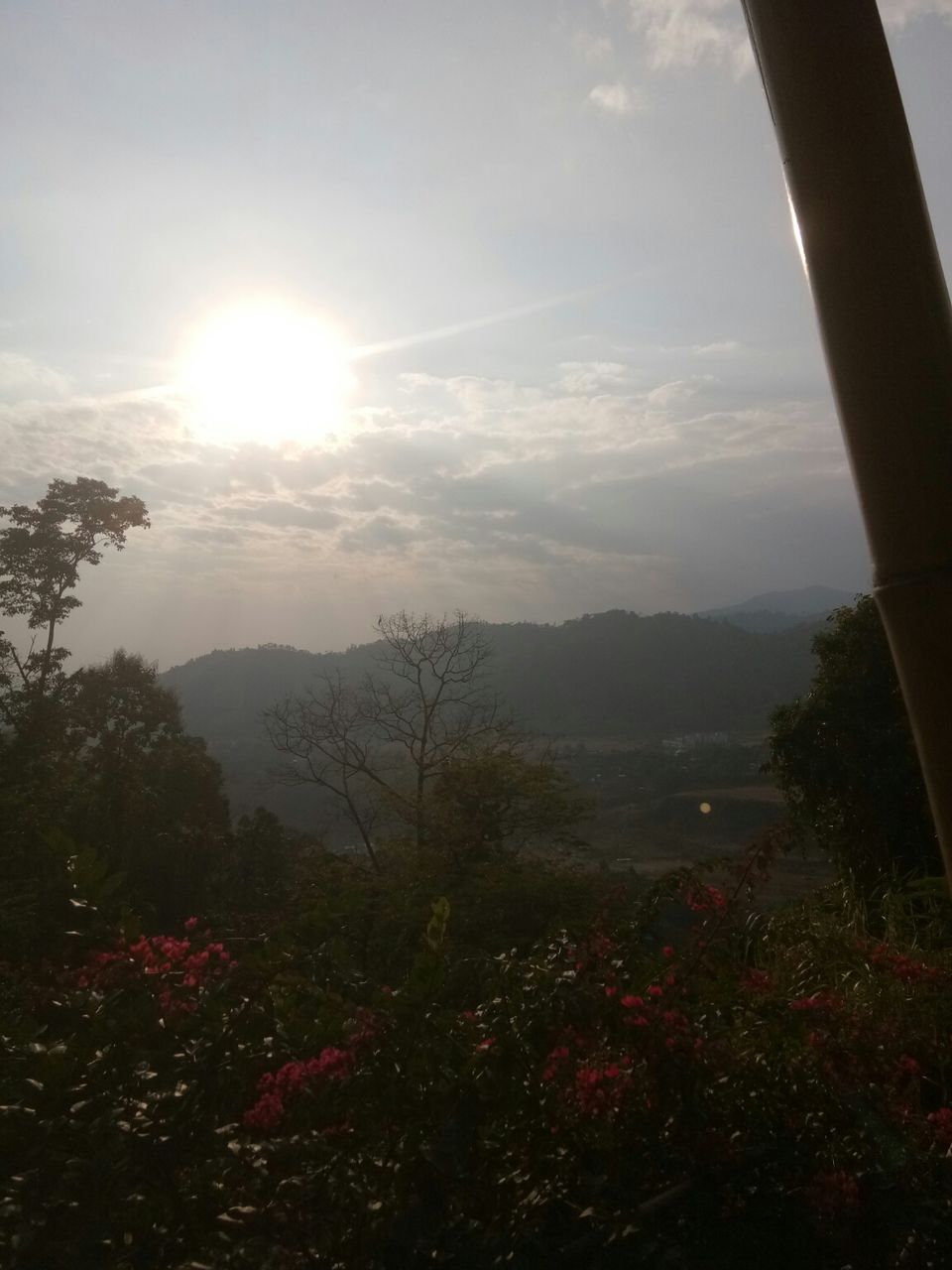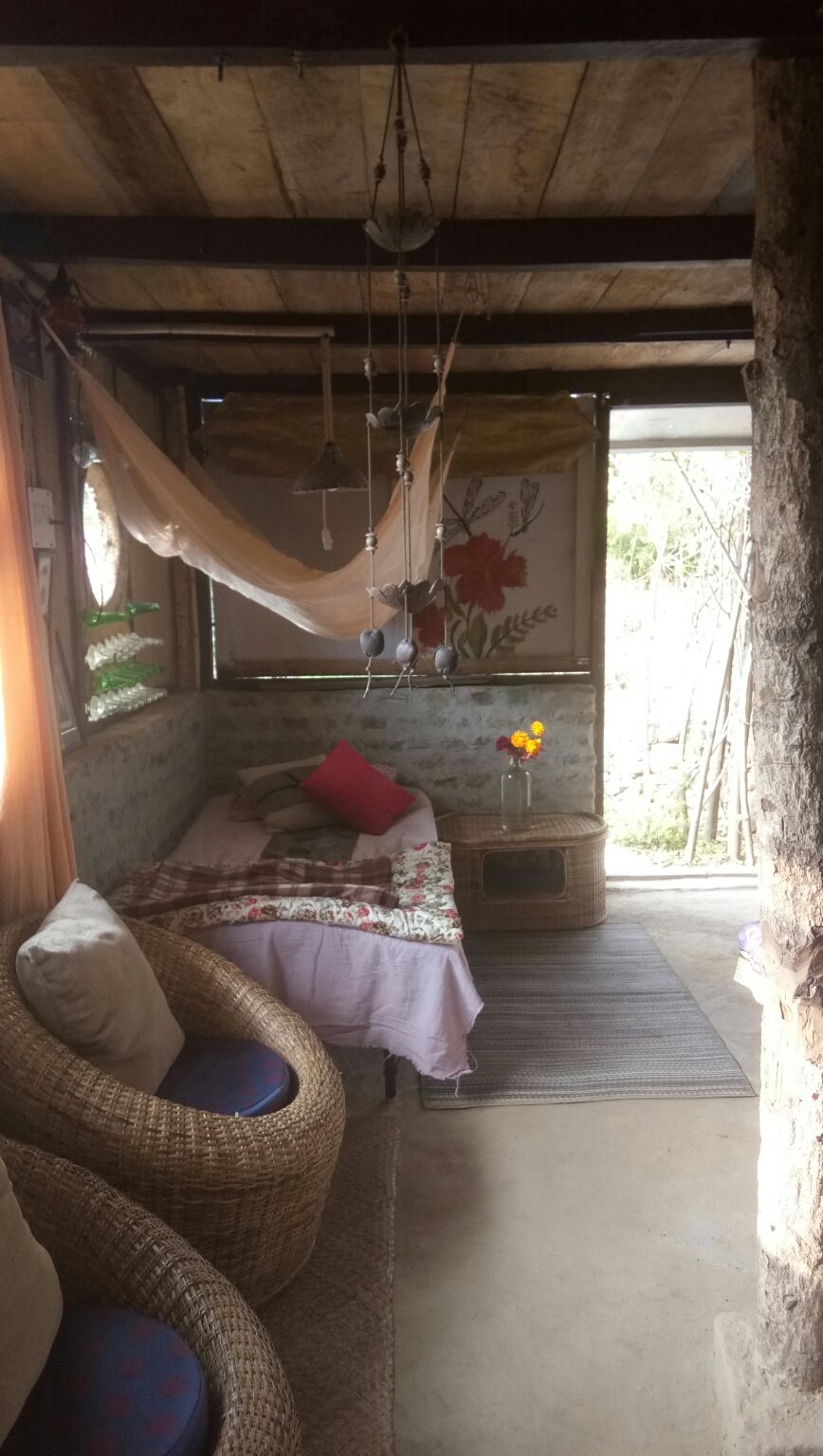 It was day Two 23rd December , 2018 and we were already rejuvenated by previous day... It was a long cold night though and we had to wake up early in the morning for yoga sesh, we climbed uphill and it was very tiring yet it was amazing admiring the nature's beauty.
We completed our yoga sesh, had breakfast, socialized, had lunch and the main fun began when the sun was up and we girls wanted to go to the pool... We had a great time swimming in the middle of the hill forest and after that we all went for sunbath... In the evening, again we had yoga session and it was very refreshing and soul exploring... In the middle of nature up above the hill where we can see everything from above... So, in a blink of an eye it was already night and they provided us with local liquor called "tongba" as it was almost Christmas Eve so they cut us some slack and provided us to beat the chilly winter...
And then the dinner was in pure authentic Nepali style...
We ate in banana leaves surrounded by lantern lamps....
And also, I forgot to mention, we had a short permaculture workshop where the lady told us about sustainable living and how our mother earth is in danger and how we can do our little contributions, then the man took us to the farm where they taught us to make compost naturally and also made us plant bok Choy for us to take home...
And as a souvenir; they gave all of us, a bamboo straw. So, in that way, there is no harm to the environment as the straw is reusable; resulting less land pollution...
Overall the trip was self exploratory, rejuvenating, a kickass weekend, spiritually awakening...
I am glad I did this.
It was short but my first solo trip...
And I am glad I did this... :)