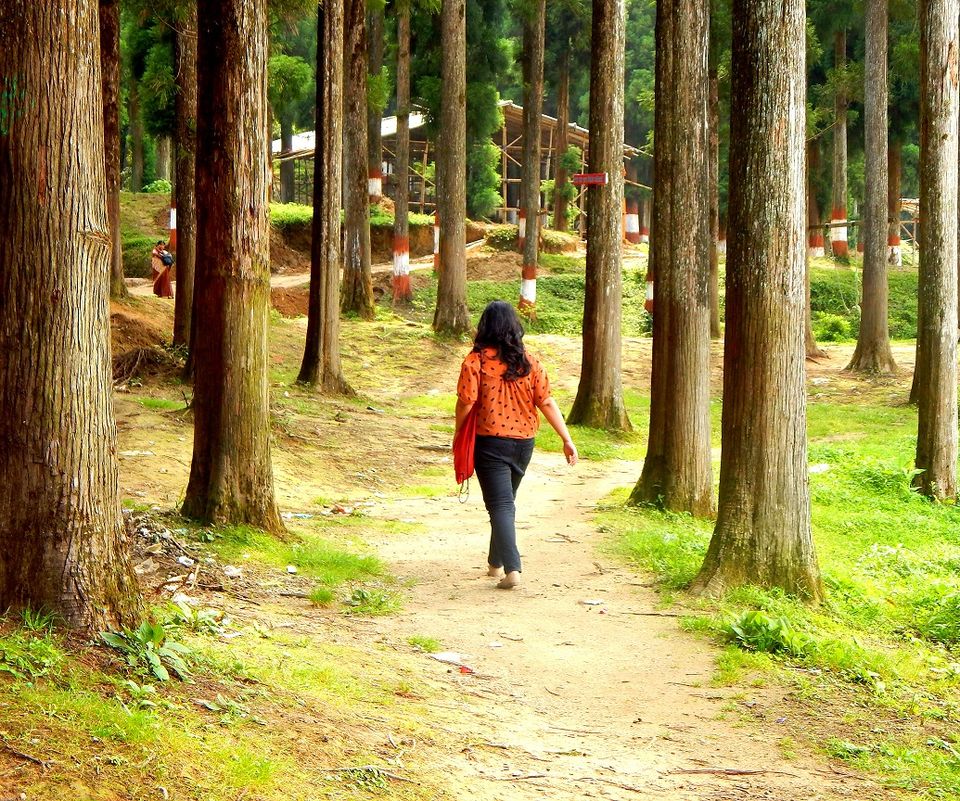 A city where I experienced all four seasons in one day, every day. The mornings were sunny, afternoons rainy, evenings foggy and nights cold. The order may have differed but it happened on all 3 days of my stay in Darjeeling.
A city where the main door of homes open on a railway track. Something that caught my attention every time I saw one such home.
A city where cars and trains run side by side, on the same road. Where some people still prefer walking instead of driving or taking a bus, train or taxi. Where so many movies have been shot that locals have lost the count. Where the most expensive varieties of tea are produced and exported all over the world.
Here are 7 things I enjoyed doing the most at Darjeeling:
Visiting a tea factory – Take the cable car rope way from North point that takes you to a small village in the middle of Puttabong/Tukvar tea estate through miles of tea plantations. Once in the village, you can walk around the slopes, hear some traditional music, interact with the locals most of who are dependent on tea in one way or the other and ask them questions about how tea is made. One guy was generous enough to take us to a factory where the machines & equipment were being used to refine and polish tea leaves. A place that's functional since 1852, has a world record of selling the most expensive tea leaves, this factory justifiably boasts itself of being the 1st ever by saying 'None before us' at its gate ;) Today, they sell tea for more than INR 100,000 ($1,510) per kg. Important – The rope way is closed on 19th of every month.
Batasia Eco Garden – It not only gives a full view of Darjeeling city but is also a 5 minute stop for the Darjeeling Himalayan railway. You can use this time to pose with the train, check out its exteriors or take the lavish feel from inside. Walking on the tracks is also one of the favourite activities :) The train journey that has been declared a UNESCO heritage area, offers a 50-60 minute ride one-way covering 75 kilometers (48 miles). But, if you don't want to do that or find it a little over-the-top like me, you can always visit the eco garden. You can witness a beautiful sunset if you plan to be there in the evening. :)
Ghale's restaurant – It had been two days and I hadn't had a cup of coffee. That's a big deal for someone whose brain needs its share of caffeine to function rationally. In a town that's famous for its tea all over the world, I found one of the best cups of coffee I've ever had. In fact, I returned to this homely place three times in two days.
Pashupatinagar market – I am not someone who likes to shop on my travels but this was special because it's in Nepal. Before entering the border gate, the homes on one side of the road belong to India and those on the other side, to Nepal. You can simply register at the check post, walk into the market and get some great deals on cosmetics, woollen clothes, and spices. I could easily spend a couple of hours amidst Nepali shops. Important – Your mobile will not work there and if by any chance, it does, it would be on international roaming charges.
Gopaldhara tea estate – Located in Mirik valley outside the main town, this is one of the highest tea gardens in Darjeeling. When you enter and take a walk further into the estate, it looks like a huge letter 'V' and you find yourself at the bottom tip. It could easily be one of the most well maintained gardens I've ever seen. If you want to try the tea that's produced there, you can visit their website here.
Bokar Ngedon Chokhor Ling Monastery – Depending on your interests, it can be a great place to spend a lazy afternoon. Not too far from the lake, it looks beautiful on the outside and the interiors surely don't fail to impress. There is a big courtyard where you can relax yourself and even chat with the monks.
Sumendu Lake – if you have an extra day, take a day trip to Mirik valley. For me, the lake itself did not meet all the hype around it, but, if you want some peace or solitude like me, you can take a long walk in the gardens and forests surrounding the lake and that would take you closer to nature, more than a boat ride in waters.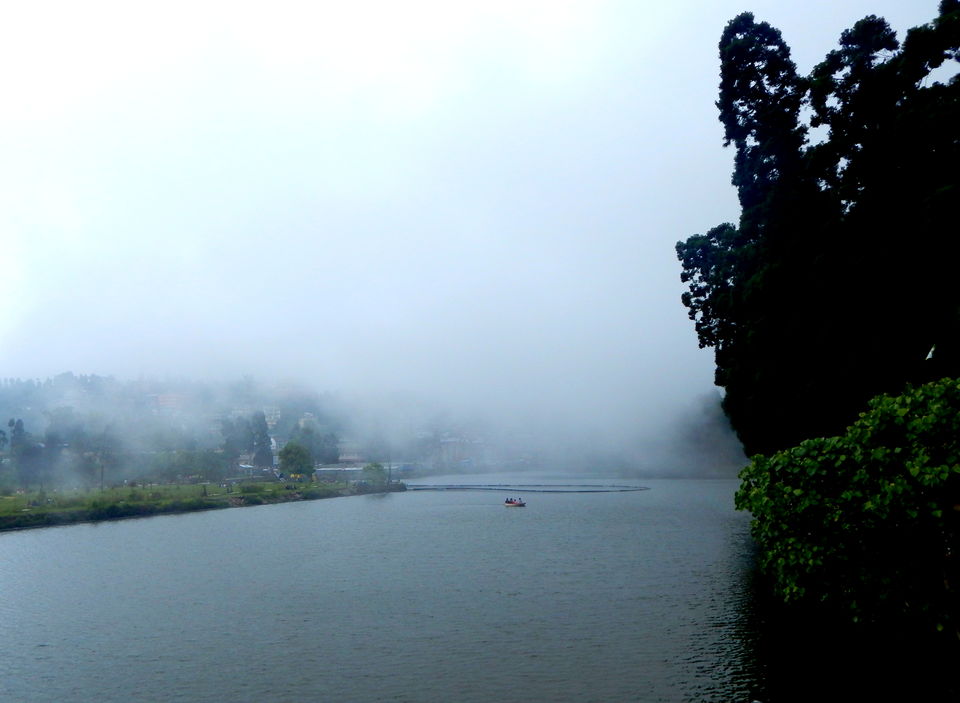 Apart from these 7, here are some other places that you can visit:
Himalayan zoological park – Also known as Darjeeling Zoo which is home to snow leopards, red pandas and Tibetan wolves.
Ghum Railway station – Just about 2 kilometres from the Batasia garden, there's a train stop with nothing else to do there, but you can always come back and tell your friends that you've been to India's highest railway station. ;)
Ghum Monastery – Not much different from any other, this monastery is surely one of the oldest in the region.
Darjeeling is also famous for amazing views of mighty Kanchenjunga peaks, sometimes even from your room. But, I'll remember it as a city that welcomed me with all the fog in the world. A city where no one is in a rush, where people are getting all the work done like anywhere else, but with a sense of calmness around them.
Have you been to Darjeeling? Please share your experiences in comments.
Join me on my journeys at Facebook, Twitter, Instagram or visit my website at Lost In Maps
This trip was fist published on https://lostinmaps.wordpress.com.