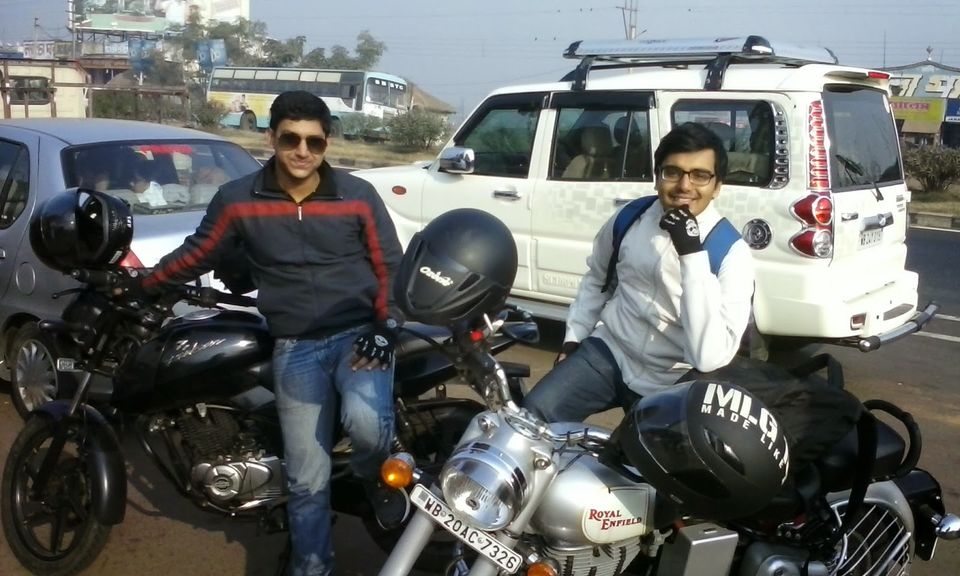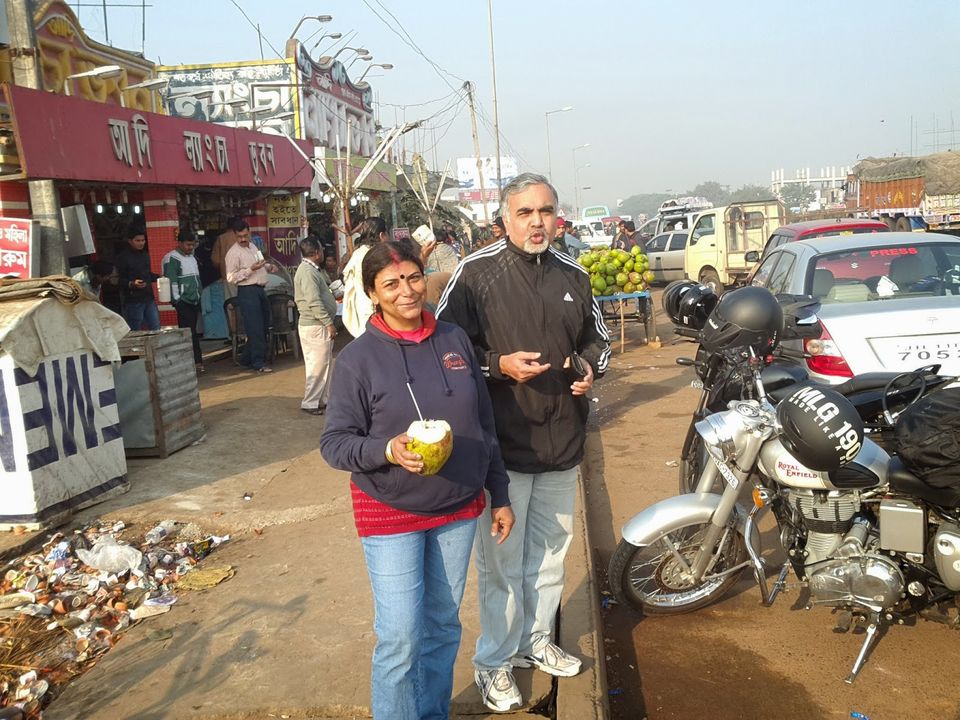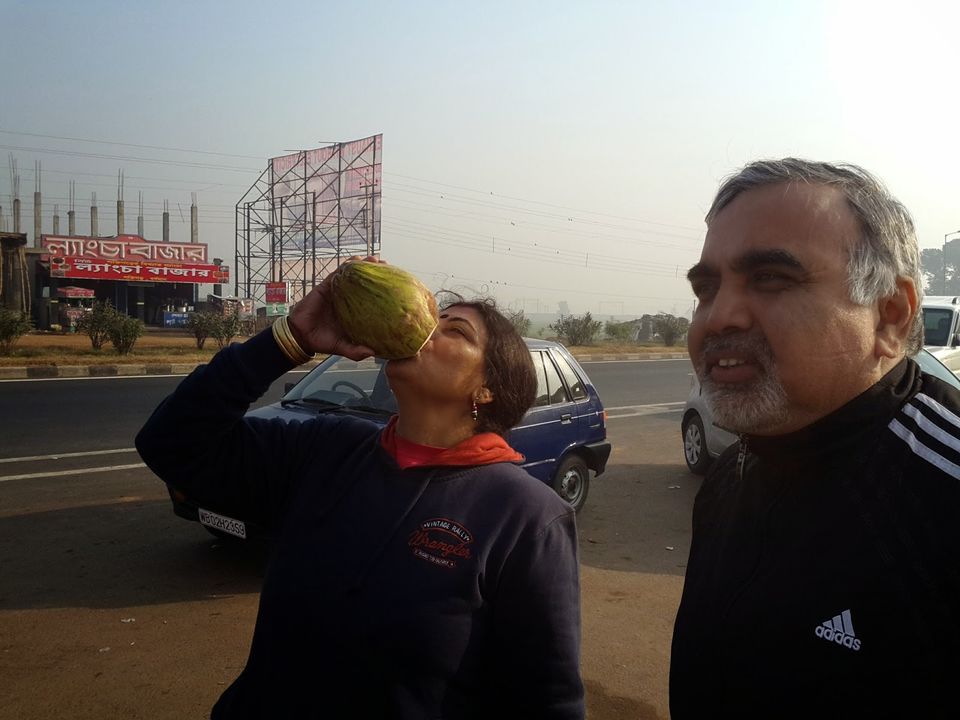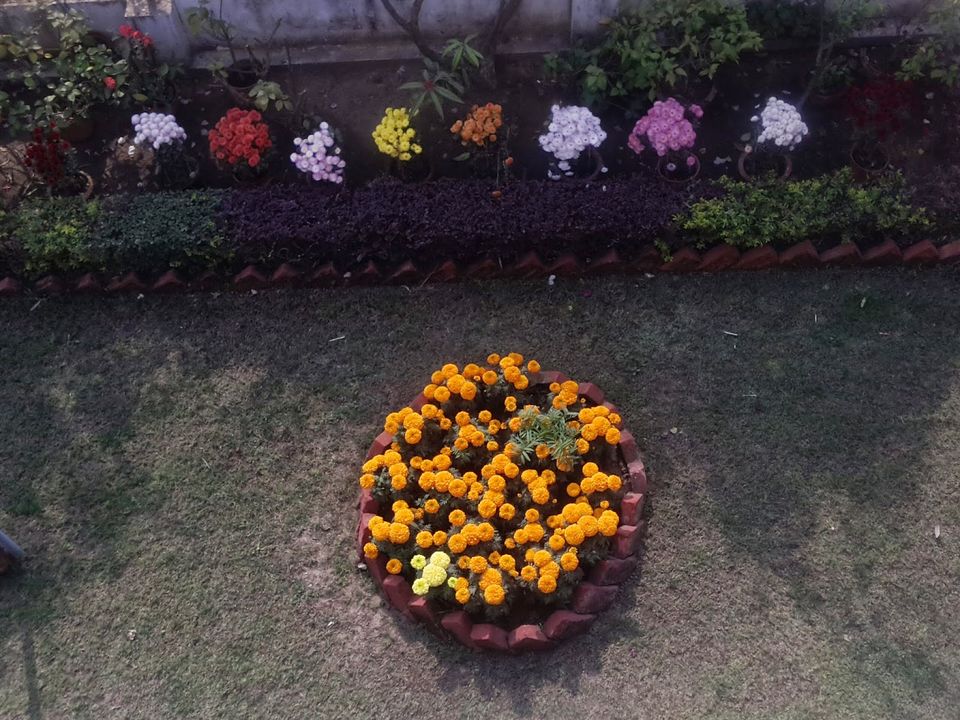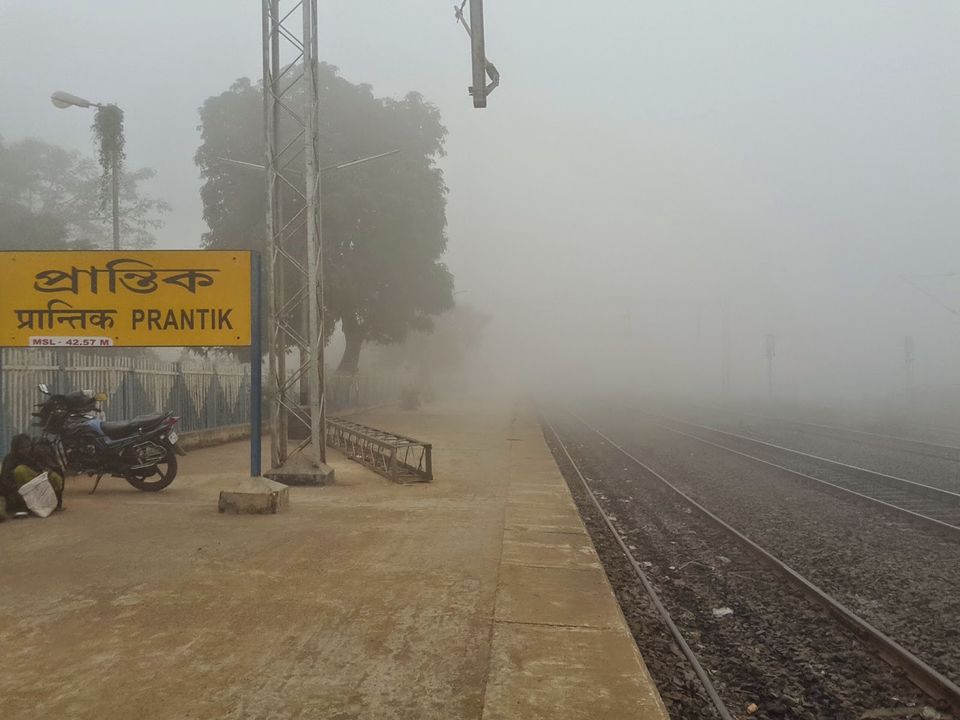 Shantiniketan and Poush Mela share many similarities. Strung together with the common love for red soil and soulful folk tunes that have defined human desires and dreams for a long, long time.
During this fair that goes by the name of "Poush Mela" Shantiniketan comes alive with people pouring in from India and rest of the world as well. But what happens when you put too much traffic in a peaceful Indian village? Well it gets chaotic and cars cannot move an inch through the jam. Any solution? Yes, there is! Chuck the four wheels and bring in the two wheels. Vroooooom. We are ready to rock and roll.

A Pulsar 150 and a Royal Enfield Classic 350 together form our Four Wheels that will help us conquer the 180 kms of asphalt that stretches in between Kolkata and Shantiniketan. All checks done and we kick start our thrilling ride.
The jackets, helmets riding gloves and the backpacks are adjusted and checked. Clock reads 4.55am and temperature is a depressing 9 degrees above zero. Ignition opens up the engine and it roars back to life with the throttle.On a quiet,winter Kolkata dawn,two bikes with four people start the journey of a lifetime.
The roads are empty and foggy. The headlights are on in full glow.
Thankfully we cannot feel the chill due to our gears which shield us perfectly well from the biting cold winds.Within half an hour we have crossed Dankuni.The Durgapur Expressway is as enticing as ever with its smooth black asphalt that oddly resembles a runway for the two motorcycles involved here. The speedometer easily crosses 100 and the rpm needle indicates there is still more room upwards!We encountered very few trucks and 1 hr 15 minutes later, we stopped for a brief tea break at Shaktigarh.But instead of tea we had fresh coconut water that rejuvenated our senses!


Trust me on this. Coconut water tasted heavenly at that instant. So the next time you are stopping by somewhere that sells coconut water, I suggest you definitely drink some!
The remaining part of the journey was equally uneventful.The Villages and rice fields and the clouds and the distant trees look much better when you're on a motorcycle because you get to experience them firsthand.I recommend taking a bike trip atleast once during your lifetime! You will love it ! 3 and a half hours later we found ourselves completely taken in by Tagore's own land.The red soil called and we answered back.The place has a different essence.It goes on in a tranquil , languid sort of a way but nonetheless it manages to touch one's heart.First time you step on the red soil,it instantly establishes a connection with you and maybe for this connection , people revisit Shantiniketan time and time again !
Exploring Shantiniketan
You know you're in Shantiniketan's Prantik area when you see beautiful houses with magnificent gardens and lawns lined up in a perfect fashion.It soothes and refreshes those nerves in your eyes that grow tired with every moment in a concrete jungle.

The flowers and the surroundings blend in perfectly. And if you were to go a little "far from the madding crowd" you can almost feel the nature's pulse echoing around you. Prantik is quieter than the main Viswabharati area. If you are looking for inner peace coupled with beautiful surroundings, Prantik and beyond is the place to check out.
This trip was first published on Lonely Tintin Diaries.