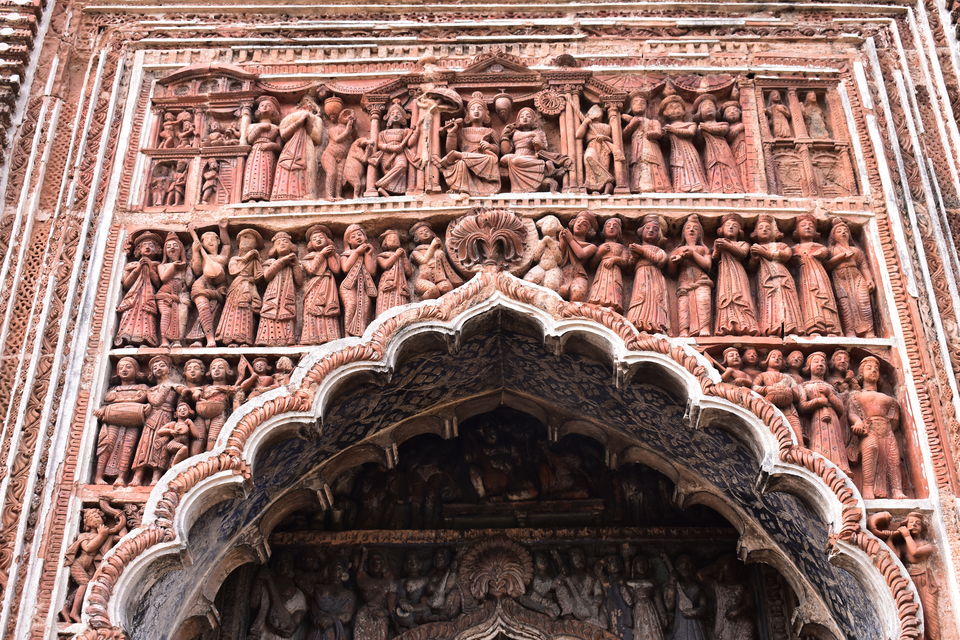 Bishnupur in West Bengal is greatly known for the terracotta sculptures and temples. The other city in West Bengal with equally attracting historical monuments in Kalna in Bardhaman district.
We left Kolkata early in the morning. It takes around 2-3 hours to reach Kalna by car. We planned to visit Sabuj Dweep on the way. This island is on Hooghly river, around 20 kms before Kalna. The early morning boat ride to the island was a bliss.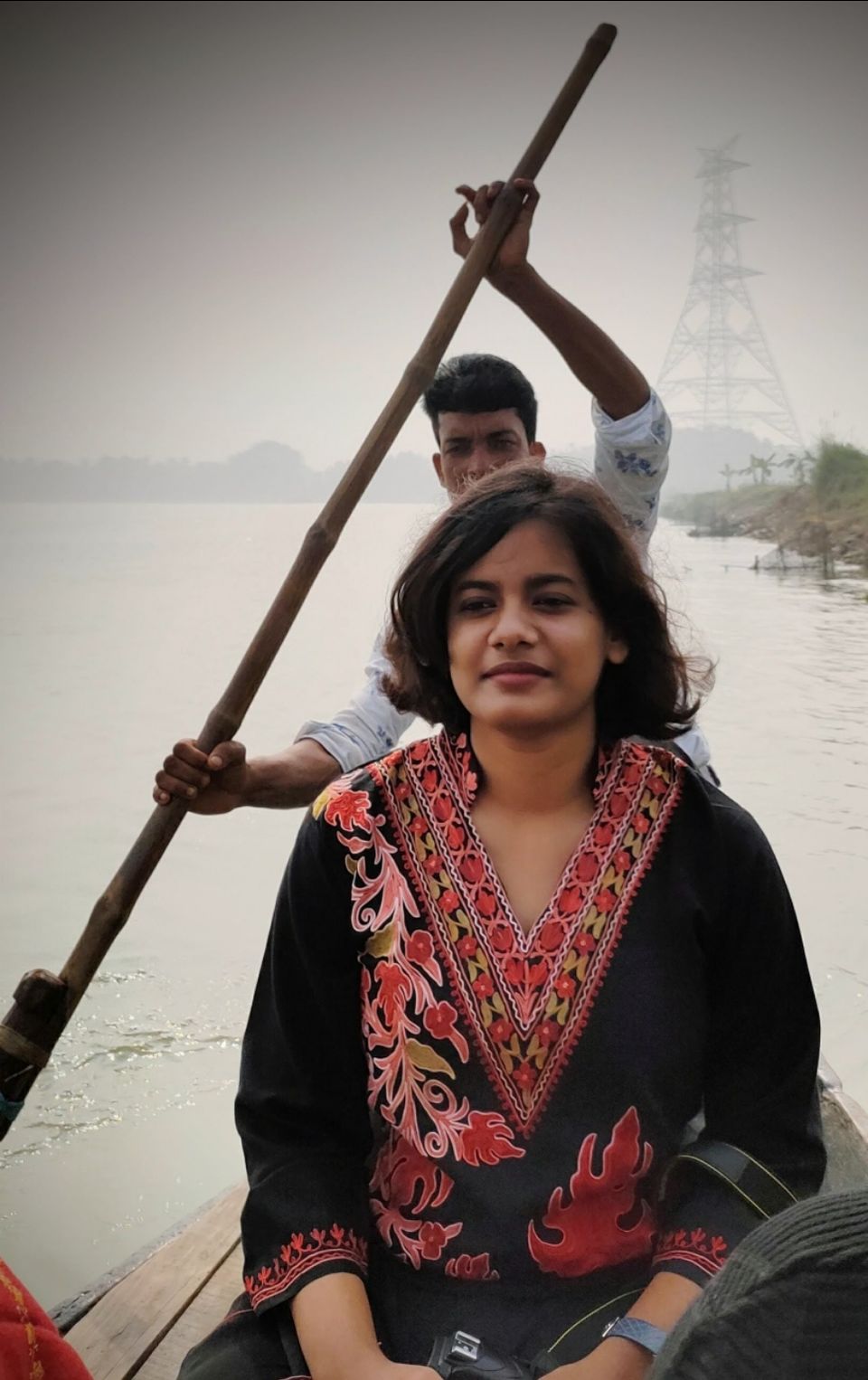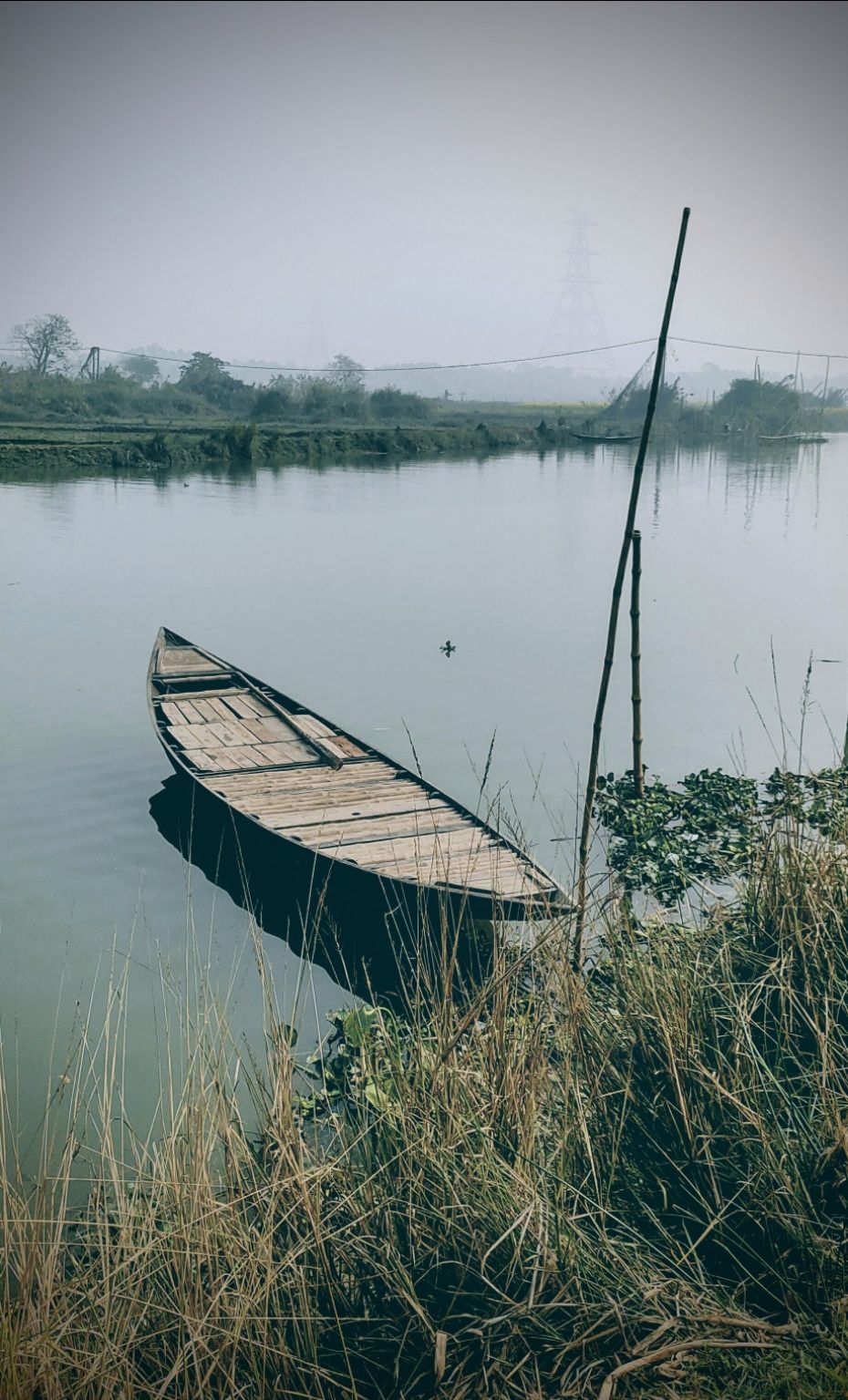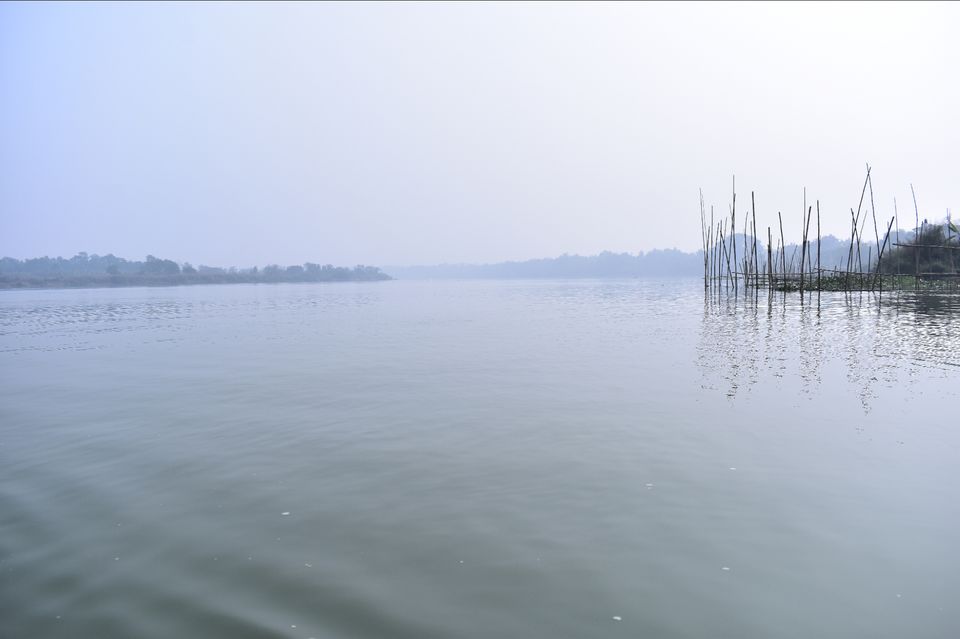 The island is a perfect picnic spot with thick vegetation, rivers and plenty stores for food and beverages.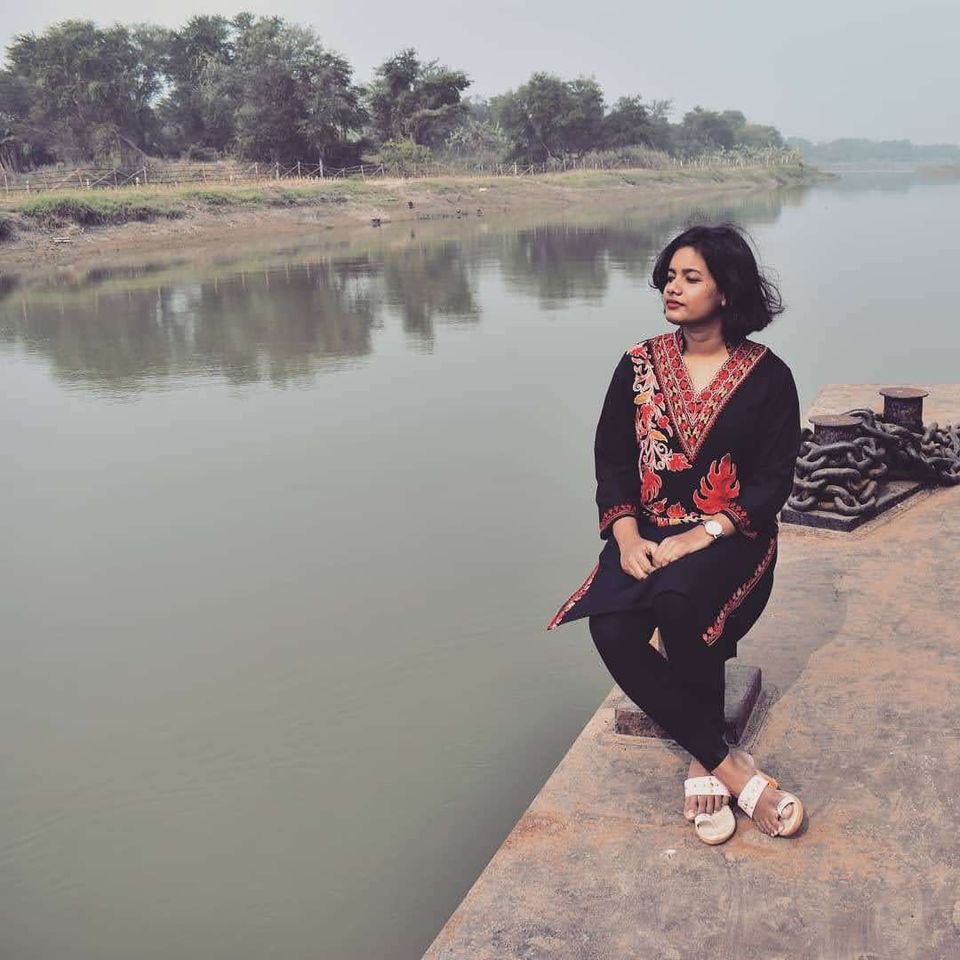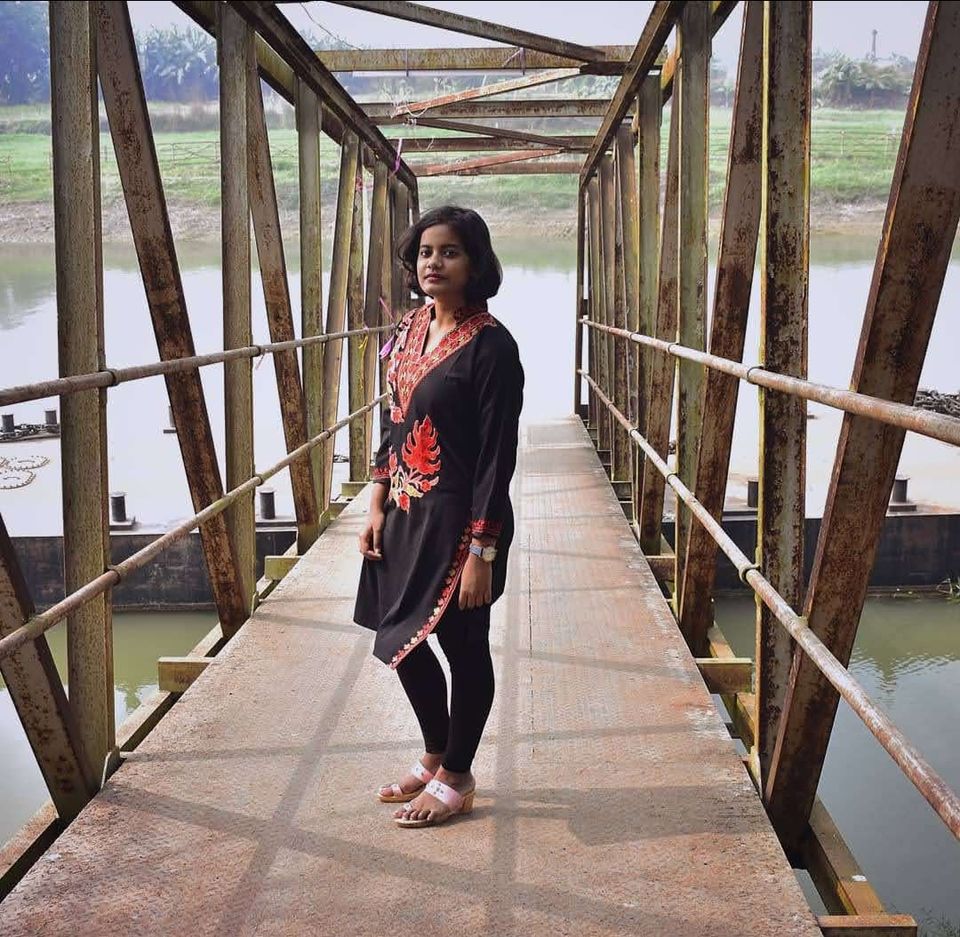 We reached Kalna from the island within half an hour. First we visited the 108 Shiv mandir (temple) complex.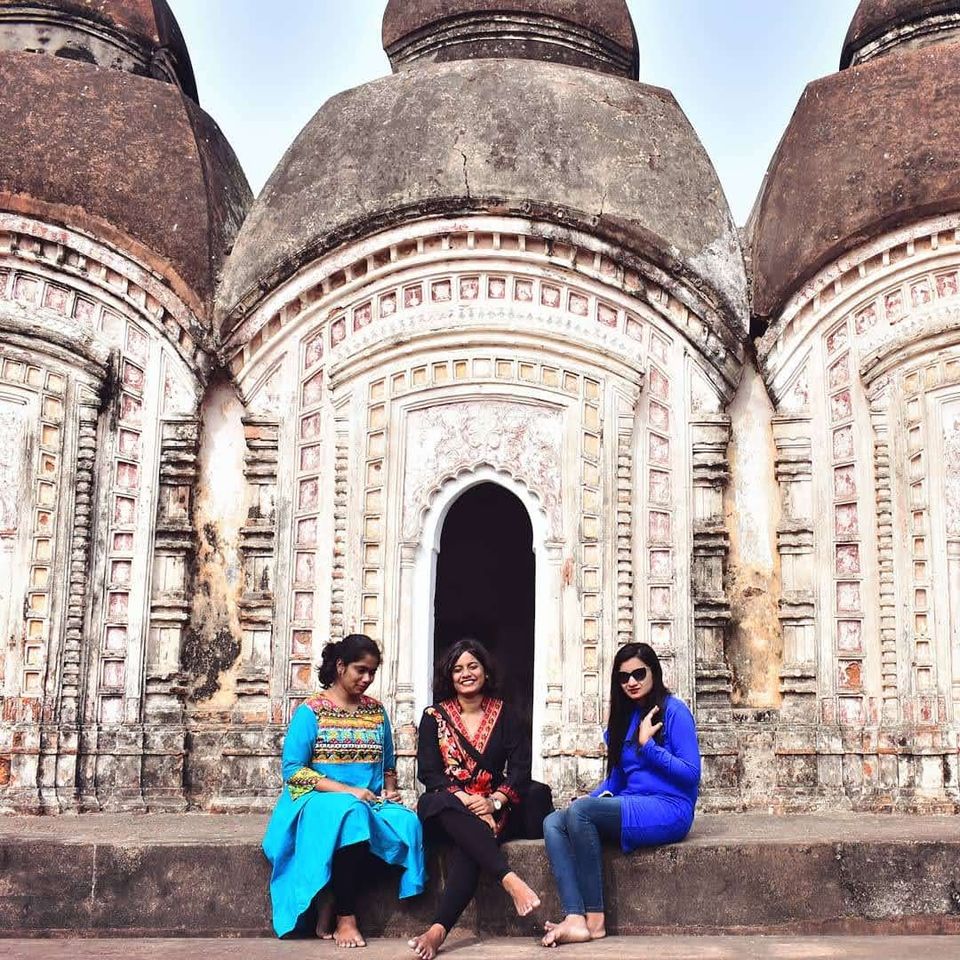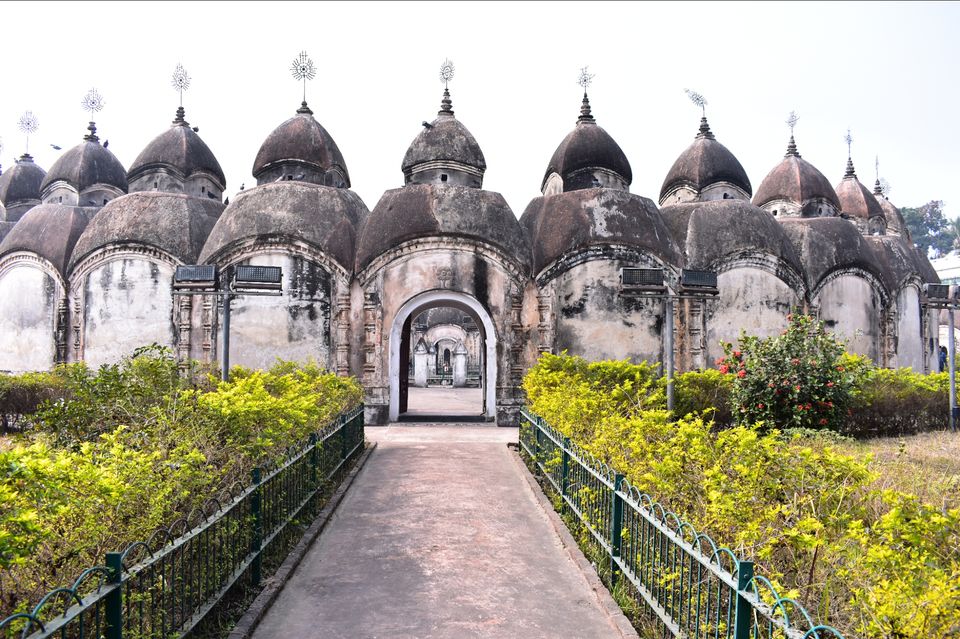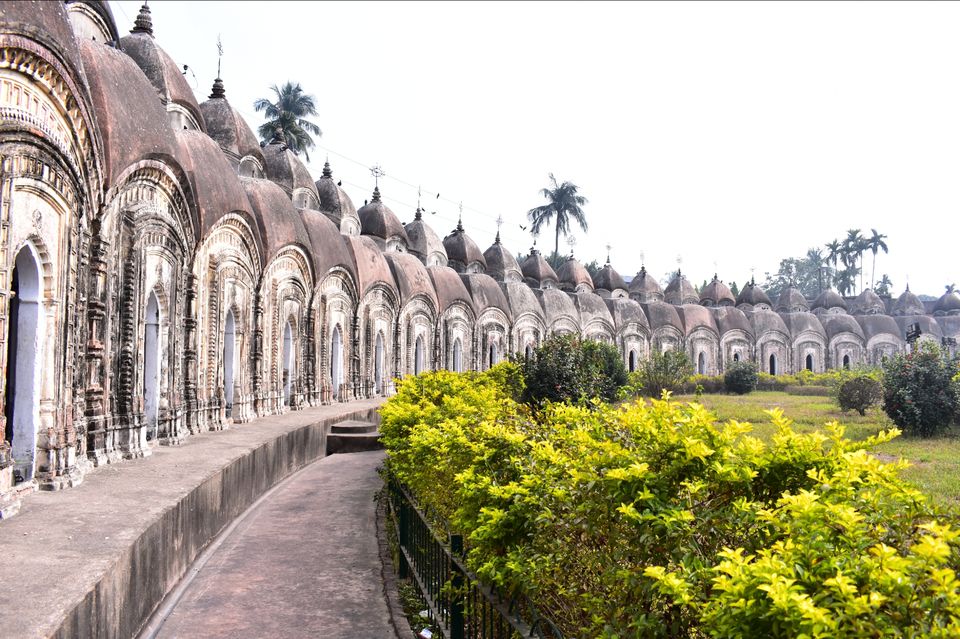 The other complex with magnificent sculptures is the Rajbari ground. This complex has the Krishna Chandra temple, Raas moncho, Pratapeswar temple, Lalji temple. All these historical monuments are covered with intricate terracotta art.