Dominique Lapierre must have had good reasons, when he had tagged Kolkata as 'The City of Joy'.The term is quiet abstract, because we as individuals tend to get emotionally attached, with the city/town where we have grown up, and that city in turn usually becomes "the city of joy for each of us".So while we all have our own private cities of joy, I being one who have been brought up in Kolkata , and have spent the first fifteen years of my life there (so technically Kolkata is my "city of joy" ), can vouch, that my city never fails the tag associated with it, and that, it indeed makes any wanderer happy, with its old world charms, ancient buildings, yellow taxis, trams running as slow as bullock carts, and the list goes on. It always makes sure that, you carry a part of the city with you , while you leave. So for the ones, who haven't yet visited the place, and also for the ones who have, but have failed to find the charm , which I'm talking about, here are 5 places in Kolkata, which you can't just afford to miss.
This double storeyed place near college street, is so famous that a bengali song has been dedicated to the memories one has made in this place. Once upon a time in the 1960s when revolutions by the Left were ablaze in Kolkata, this place served as the meeting place for many revolutionaries, so it even has a special place to hold, when it comes to history. Over the years, it has witnessed many great artists creating their pieces of art in its premises. Well you must be wondering.. so what.. what's in it for me?? Here's the best part , it serves the most delicious chicken cutlet and cold coffee that you have ever tasted, and a lot more "the most delicious" stuffs. I think, that's more than good a reason to visit, also would like to mention, that it has an intellectual yet to casual atmosphere about it, which is hard to miss.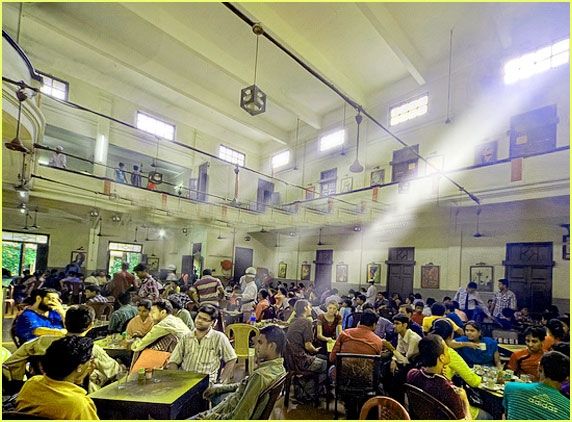 4) Jorashanko Thakur bari (Rabindranath Tagore's birthplace)
How can you be in Kolkata and not visit the birthplace of the man, about whom Bongs just can't stop being obsessed. You may or may not be a fan of his literature or art, but you can't just miss the old school mansion - which is his house, and get a feel of the kind of luxury in which the blue the then blood society of Kolkata, dwelled in. I believe they still have palanquins kept in the mansion, which were owned by the thakurs at that time. The house now serves as Tagore museum , you get to know a great deal about the Tagore family history and their contribution towards the Bramha samaaj .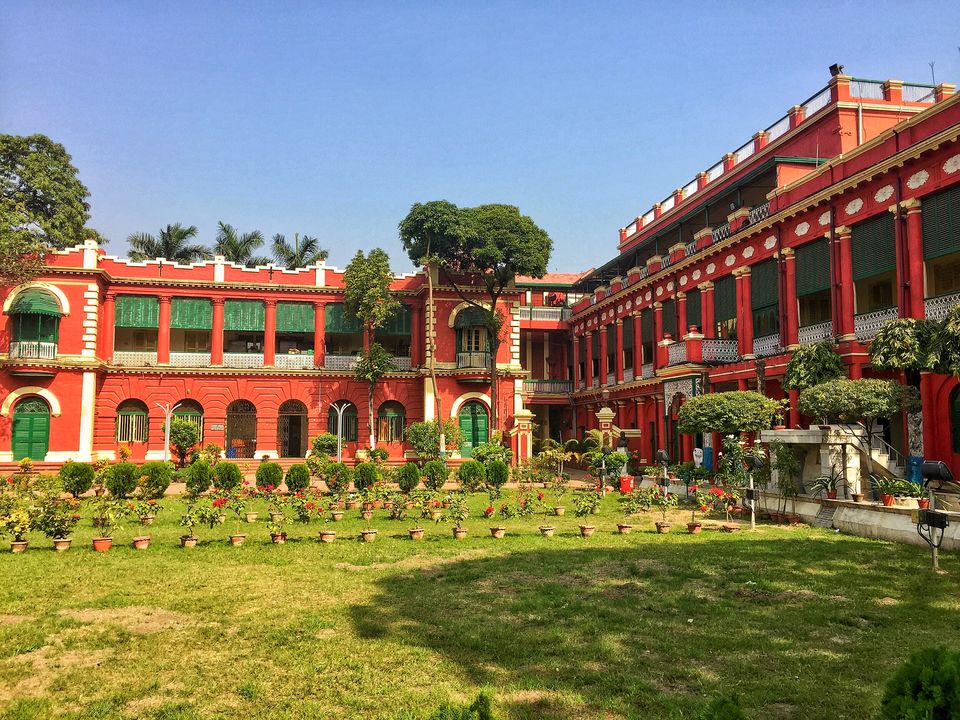 3) New Market - Esplanade
This is a shopper's paradise, especially people who love street shopping. From mobile covers to party wears, you name it and you will get it . from showrooms of big brands to street stalls selling handbags for 200 bucks, you will find all in this locality. People who have mastered the art of bargaining, this place is for you, as you can get things over here at unbelievably cheap rates- trust me!! and if you are not a shopaholic,then visit the place for the foodie in you . The locality houses some of Kolkata's oldest and most famous Biriyani houses like Aminia, Shabir's etc. If not for Biriyani then for Badshah's mouth watering rolls or for Ralli's colorful kulfi-falooda, and I can give a hundred more reasons to visit this place.. so please do !!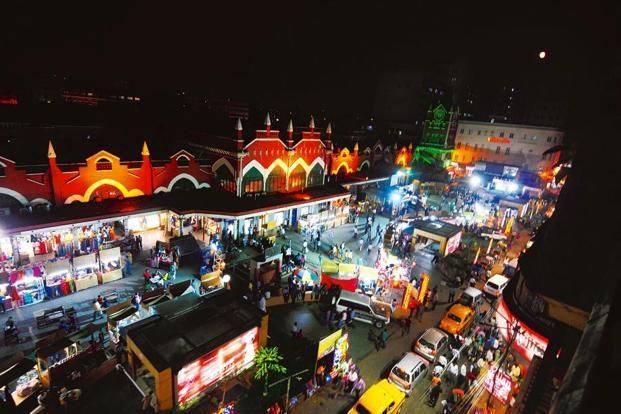 2) Prinsep ghat -
This place is ideal for that romantic evening, you have been planning with your beloved. It was built in memory of the eminent anglo-endian scholar James prince, on the bank of the Hooghly river. You can enjoy an evening ferry ride along with a view of the sunset, and the second Hooghly bridge which is an architectural marvel in Kolkata after the Howrah bridge. The second bridge looks splendid in the evening, when its all lit up.This place is an ideal visit for your gang of friends as well.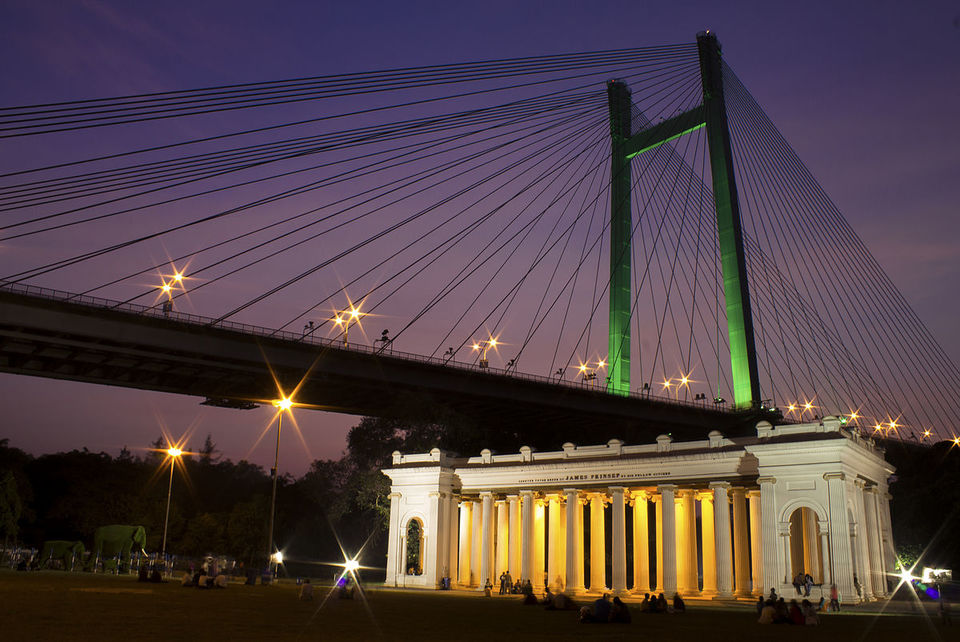 1) Victoria Memorial -
Built in the earlier part of the 20th century, as a memoir and symbol of gratitude to the queen "Her Majesty Queen Victoria", this piece of magnificent architecture and the aura it has, is surely going to impress you. It was constructed using White marble all over, and while there's a lot of history associated with this building (which you can obviously google), the best part about this building (which I used to love as a child), is a black fairy just at top of the mausoleum, and which is visible from a distance. There's a huge park surrounding the monument, and the timings of the park is 10 am- 5 pm , you can spend a pleasant evening with friends,family and kids, or can even have a sort of picnic in the winters. Not to mention the Tonga rides, which take you for a 20 minute ride at a very minimal price.