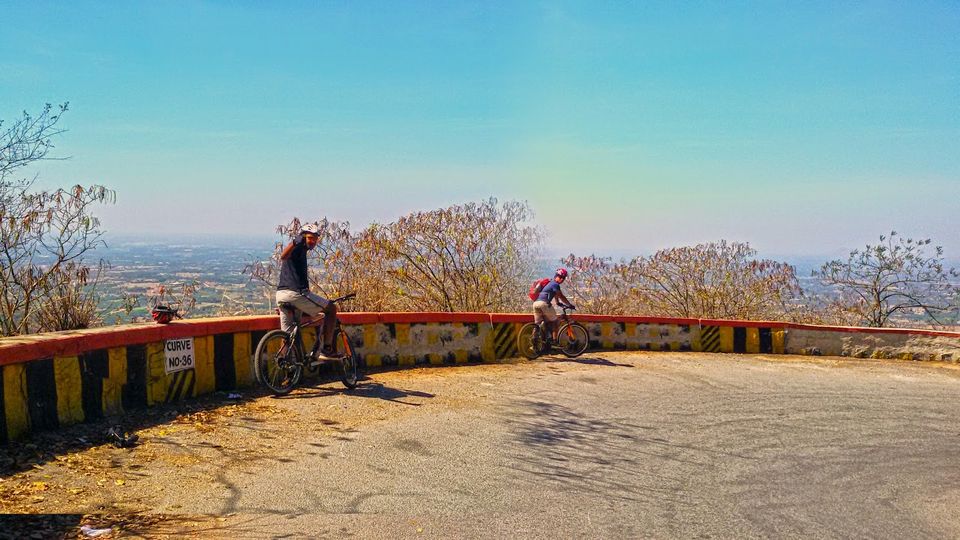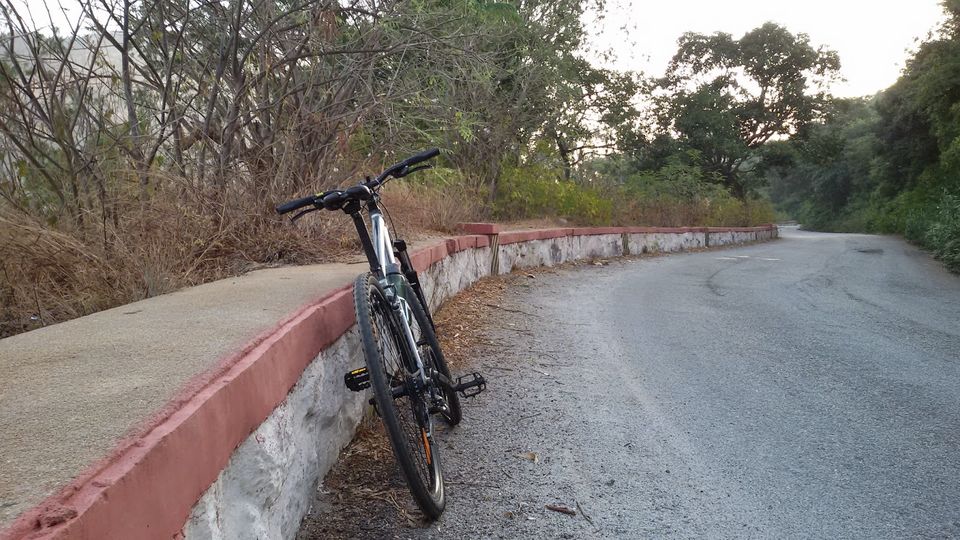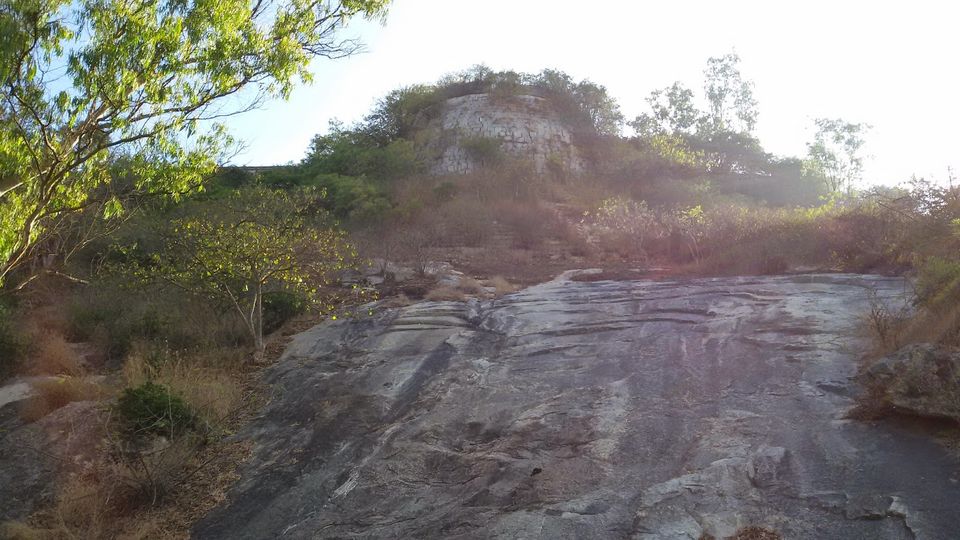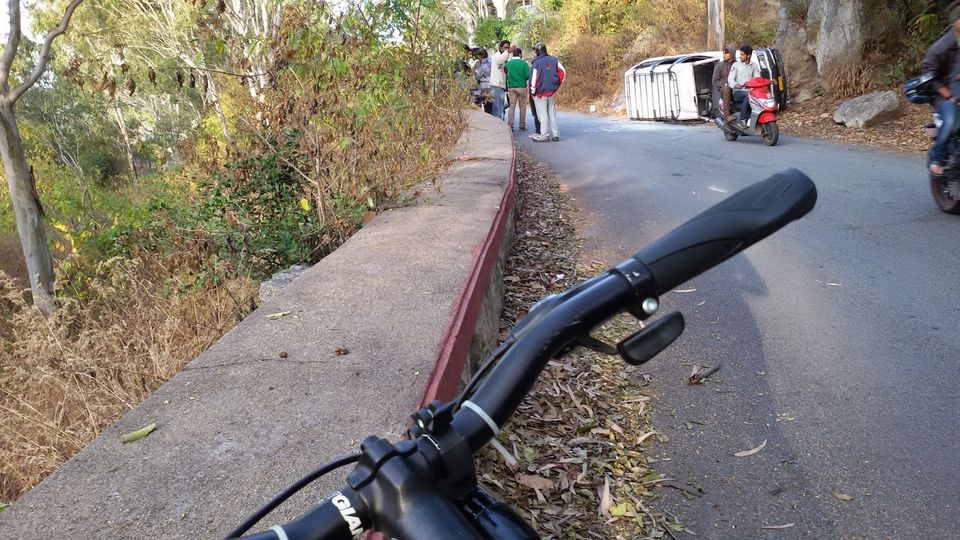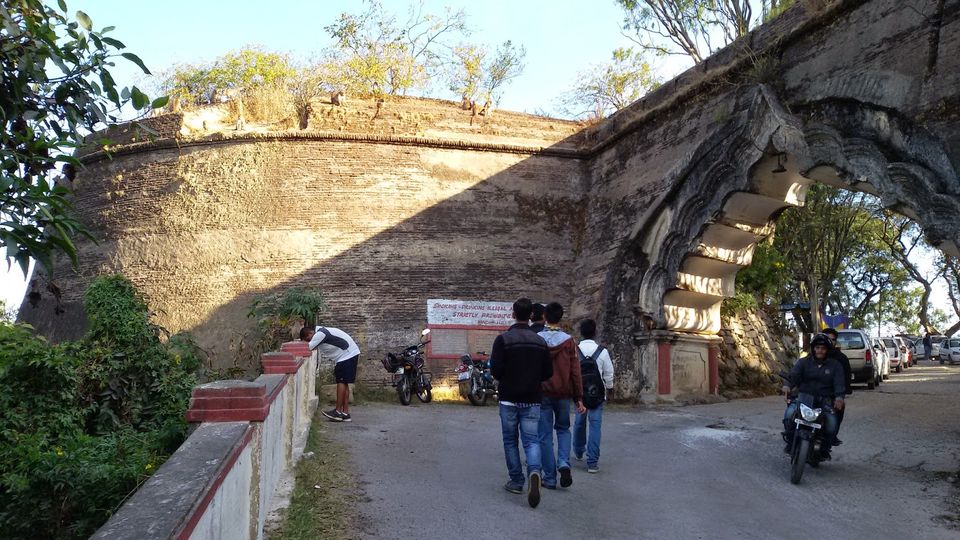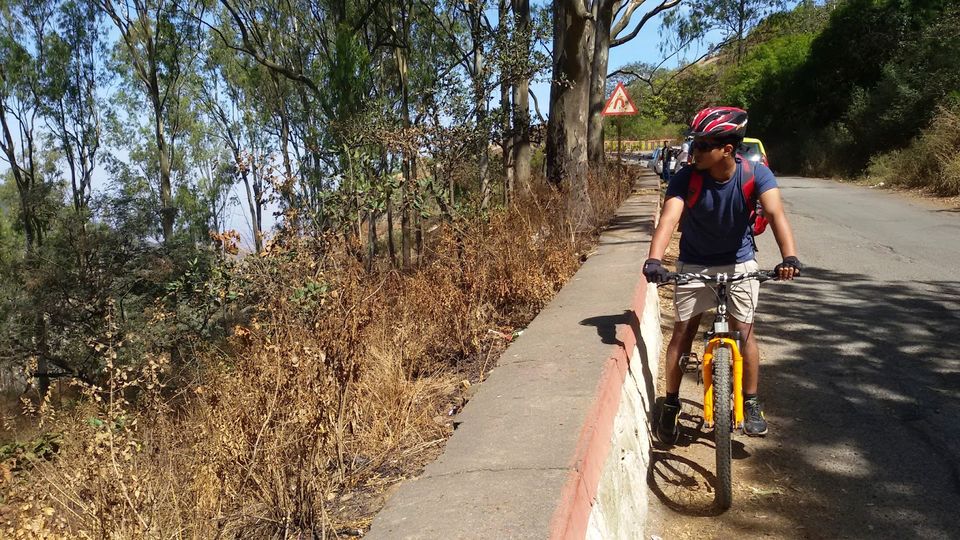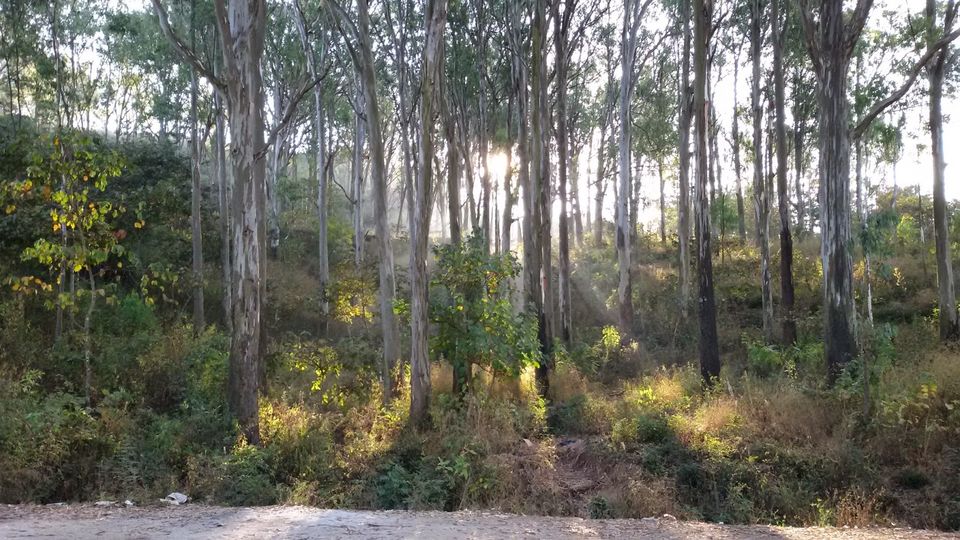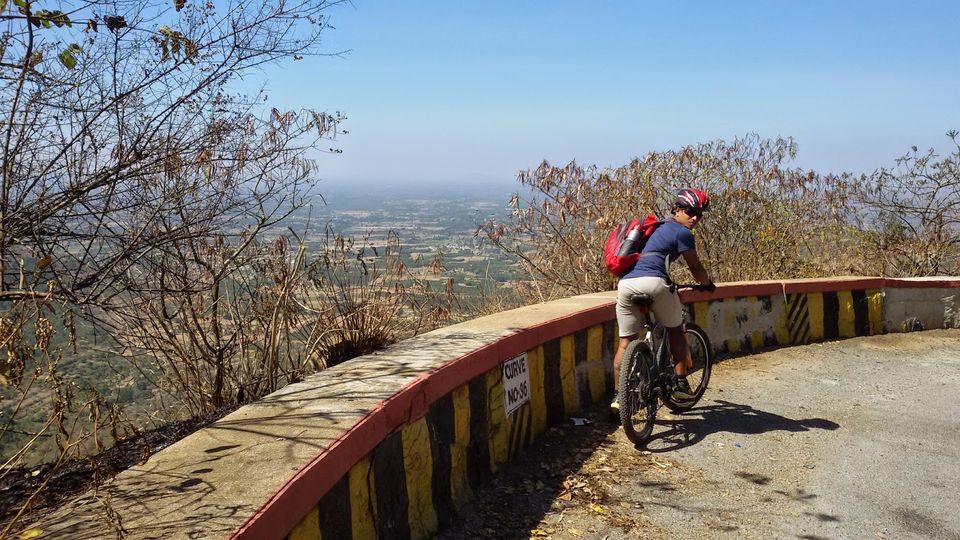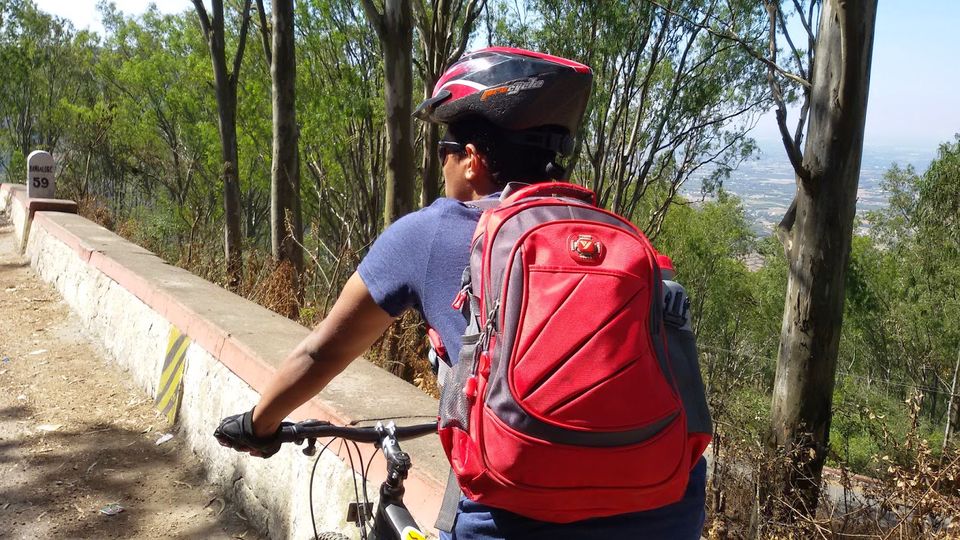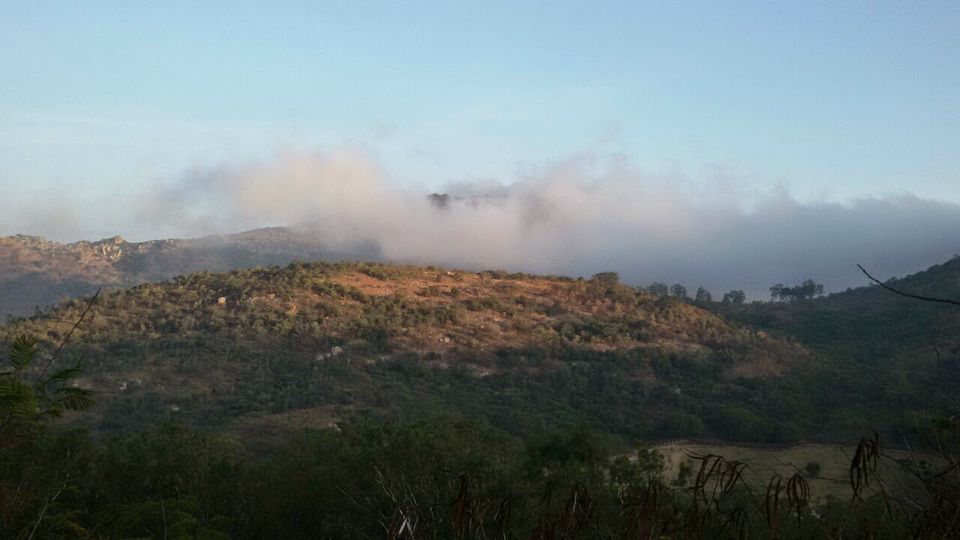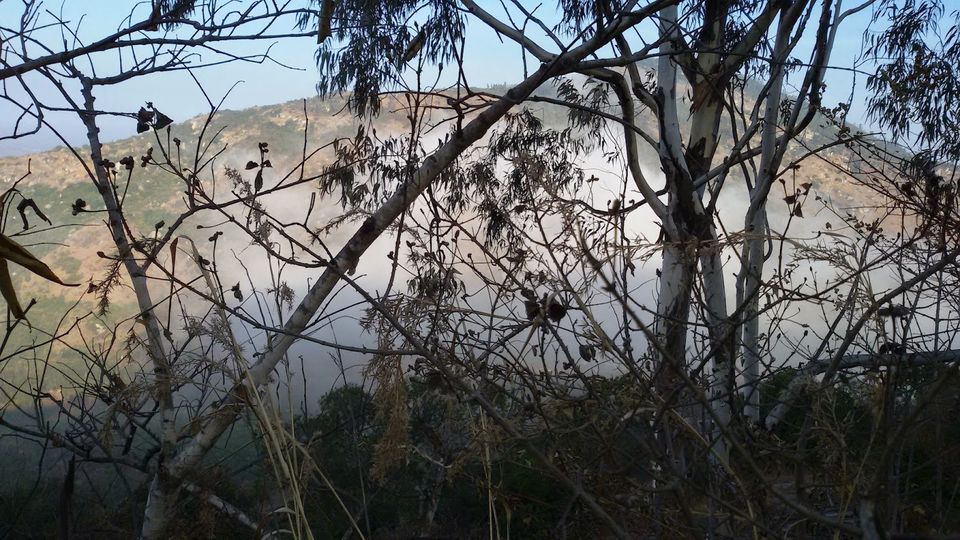 I love to say "Let's begin again" and wish to make 2015 as my trip year as much as I can. I got lucky enough to make this as a kickoff trip before January 2015 became part of history.
Target: 135 KM - including 8 kms long steep UPHILL.
If this trip was challenging enough for the passionate regular bike rider Sachin (a friend of mine), it looked almost impossible for the beer/whisky loving body of mine. While this combination of us made this trip more interesting to other fellows in our gang, I got excited about this after many no-exercise days and months.
Trip Stats:
Starting time at Madiwala, Bangalore: 12:25 am, Finish time at Nandi hills: 8.00 a.m.
Bangalore Altitude: 960m  
Nandi Altitude: 1492m
Starting time at Nandi hills: 11:00 am, Finish time: 5:50 pomp @HSR Layout 
Total trip time: 14h 15m (cycling, photography, sightseeing all inclusive)
Total distance covered: 135 kms
Route: St.John's signal> Adugodi> John's market> M.G.Road> Rajbhavan Road> Sadashiva Road> Armane Nagar> Hebbal> Yelahanka> Airforce Station> Devanahalli> Nandi Cross> Take a left form NH> Abachikkanhalli> Karahalli Cross> AKS cafeteria> Tippu's Drop> Nandi!
Story of our Journey: 
While sachin was making ready his own "Hercules Mountain" bike, I booked a GIANT Hybrid from PROCYCLE Koramangala for daily rent. We got helmet, light, and the puncture kit also from the same rental agency; they were 100% confident nothing's going to happen to the tubes. He had only 1 light to give for rent and the 
Price was so high to purchase so we decided to check DECATHLON, a large sports showroom in B,lore. We found cheap option for the light and we were lucky to get hand gloves, UV glass etc. Sachin had an air pump as a backup and we bought a Tyre tube also.
 These components made our journey easy throughout the entire trip. Before a day I have ordered for contact lenses and I was sure it will be hard for me riding with my spectacles; my decision was right.
 We packed our baggage with 1 kg of apple, 1 kg banana, dry fruits, 1 packet of glucose, dettol, some cotton; spray pain killer, package juice, 3 litres of water and 2 tin beers just for me :p
We started at around 12:15am. Our plan was to get started at 11:30pm but we got a little late. From madiwala we headed to M.G.Road where the party-goers were crossing the roads making us feel we are not alone :p. As all of our friends reminded us, there were a lot of Truck / Lorry passing too fast on the road which is dangerous if we are not keeping our ride to the extreme left side of the road. 
 Street lights in the airport road helped us to save our front light battery. We took our first stop at 2.35 am, had water, apple, took 15 minutes rest, and continued through airport and stopped by end of the Toll for less than 5 minutes. 
Around 6.15am we reached the bottom of Nandi hills. We rested there almost 20 minutes or more. After that we started riding up the hill, Sachin was able to ride up all the curves without touching his foot in the road but most of the time I needed to walk a little to climb over the turns.
Many cars, bike overtook us, some guys were too fast, before reaching the top, we saw a 360 rolled, damaged vehicle that accident might have happened before a day time. Most of the time I have wondered why people need to rush their drive.
On the way, I saw a guy running fast uphill, later we met him at the top of the hill, he said he used to come to run every Sunday to Nandi :). Another guy with a bicycle surprised me, he was coming back when we were climbing up, after few minutes he started riding up from the mid of the route, but he passed me and disappeared in the curves. His ride was great.
Around 9.30 am we reached in the top of hill. The view we got after each curve was making us feeling great and forgets our pain we had in our butt.
At the Hilltop we met few groups with bicycle. We realized there is no security available for the cycles so we should stop by the parking area. While we were resting and keeping a few things inside our bag, the clever monkeys snatched our Tropicana Juice and ran away :(, I started sleeping in the waiting area by the time sachin kept his eye on our bicycles.
I WAS TOO TIRED, thought I won't be able to go back riding. Sachin woke me up :(, I asked for few more minutes of sleep, when he reminded me about time, I got up .I missed to take my mobile phone when packing our bags but luckily one of the bicycle groups reminded us about it before leaving.
"The closest you can get to flying." - Robin Williams 
The Most beautiful part of the trip was returning from the top of hill to the valley. In some curves we stopped to make sure the vehicles coming up the hill don't make any troubles to us. We stopped in curve 32 to take some photos. I really wished to take a video but the equipment rate was to high so be not able to make it. But I will get it done as a part of my next trip.
After we reached to valley we saw some restaurant, both we were so hungry that we decided to stop there to have our lunch. Both of us ordered for chicken biriyani and curd that refreshed us a lot. Before they served the food, I got a chance to open one of the tin beer bottles I kept in my bag.
After having the food, we got back the energy we lost. We were sure if we move slowly it will be too late to reach back to our place. We realised the power of sunshine and the needs of plants even in the NH  : ). The mistake I have made was forgetting to apply UV cream, sunshine peeled my face skin after a day :(. We were out water too which made our ride hectic. 
At 4pm we reached HEBBAL flyover, stopped by the Mac D restaurant. We rested there almost 1 hour having egg meal. At 5pm we started from hebbal and reached MG road and finally reached madiwala at 6.10 pm. My butt and knee was paining like I have never experienced. But by the end of the day, I felt SO PROUD about finishing our Adventure Ride, after many months of no exercise.
Originally published on Brand Ambassador.