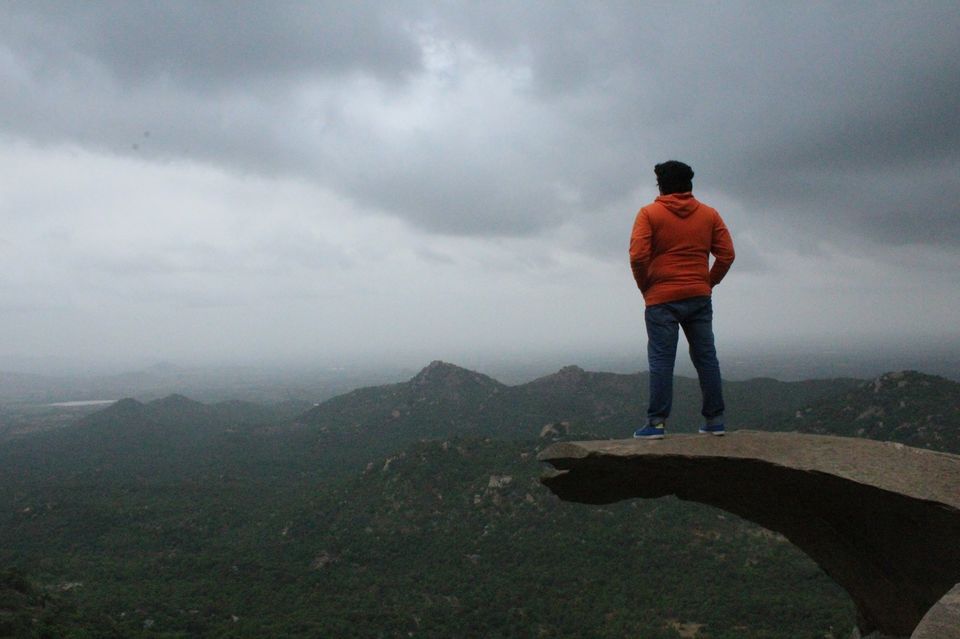 From cruising speed to a trip which changed its course or came to abrupt halt by a sheep :P
Interesting set of events… Sheep allegedly met "the lord" by "the beast" :D
Never the less it made the journey to be remembered…
So we started our journey from our "adda" early in the morning around 6:00 A.M. with the people who should not be named. We took the route towards N.H. 7 via Kempegowda International Airport. Had a coffee break after Airport for a 'wake me up'.
It's around 90 Km from bengaluru till the hilltop. Since N.H 7 is plain like a butter we cruised and on some streches we touched the speed limit which was mentioned as 120, rightly so as the road tempts you to go beyond. So for all the ride enthusiasts; this is the route to take for once you decide to rev you engines.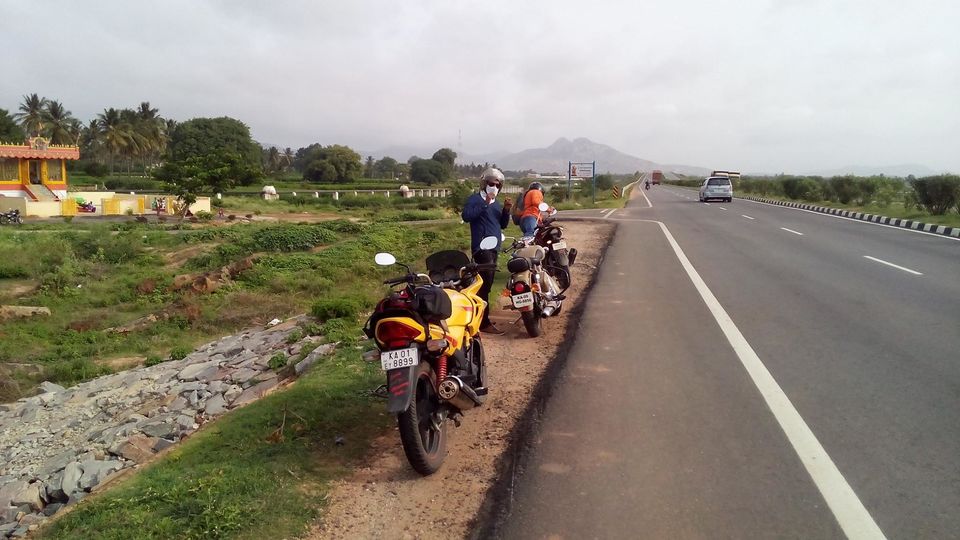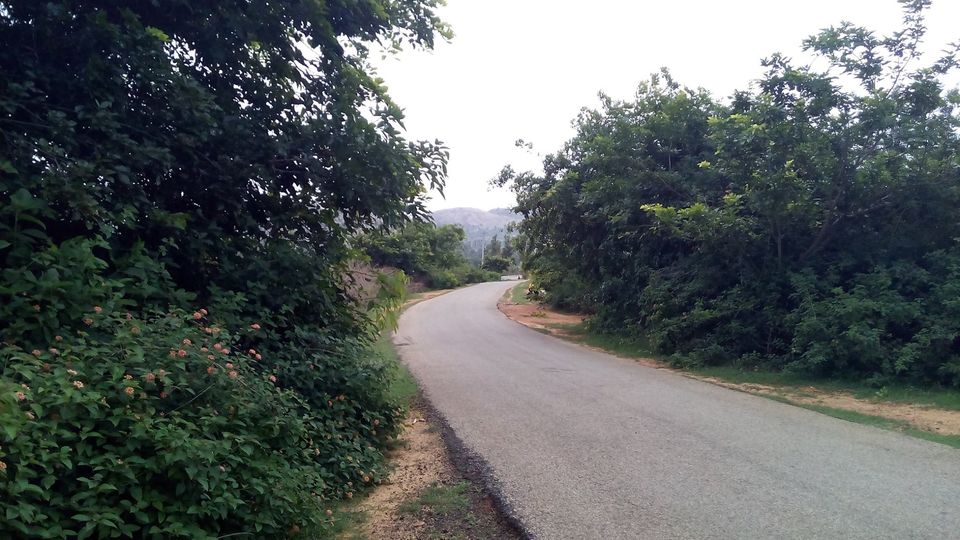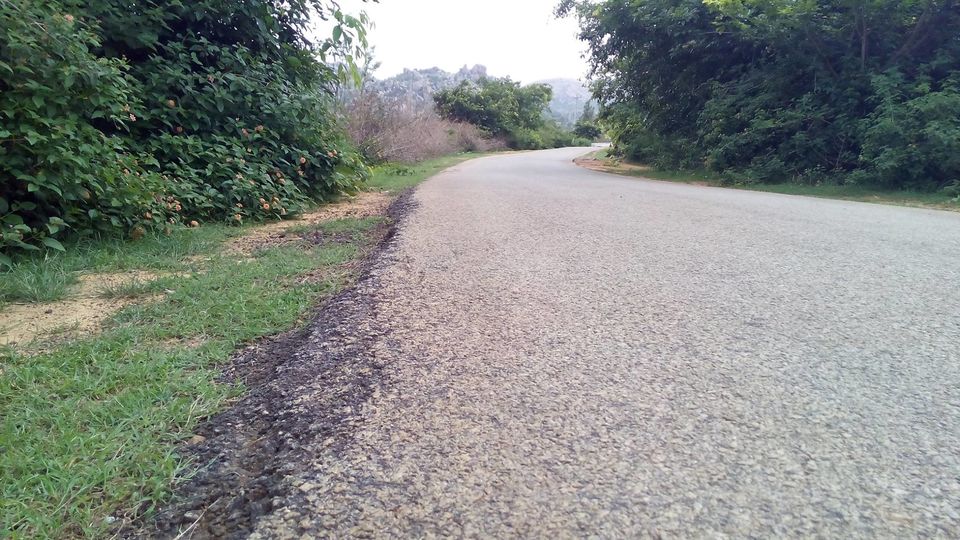 Till the village follow the google map and once you enter the village leave the cruising speed and google map behind.
Patience is the key here, as you take left turn from the highway the road is not that pretty and village limit starts that means; from people to their domestic animals are also there for your amusement as they might jump in your way. The road is scenic from the base to the top so enjoy the ride. For our journey day the clouds were there to give us morning shower which made the ride all the more pleasant.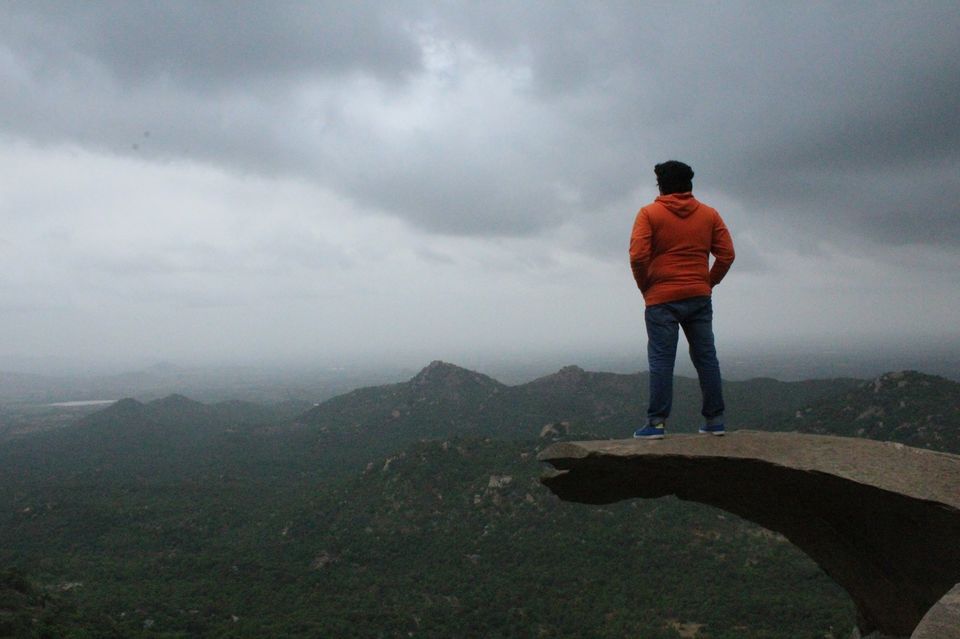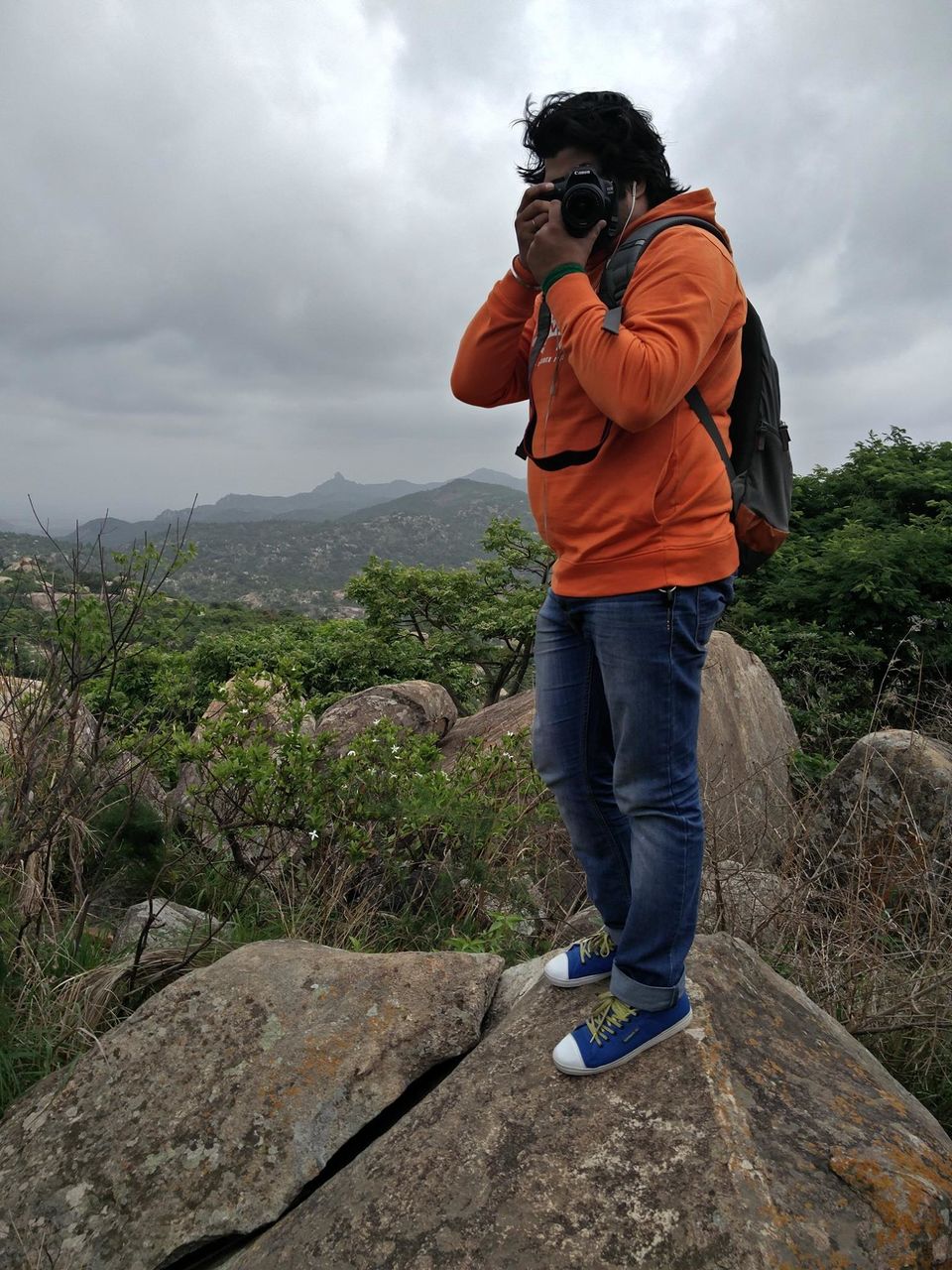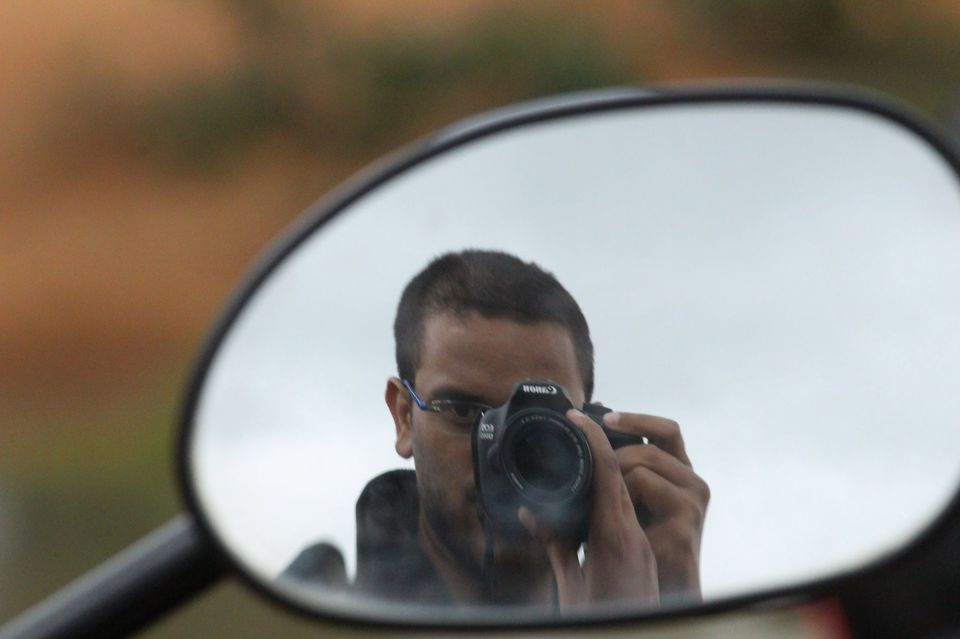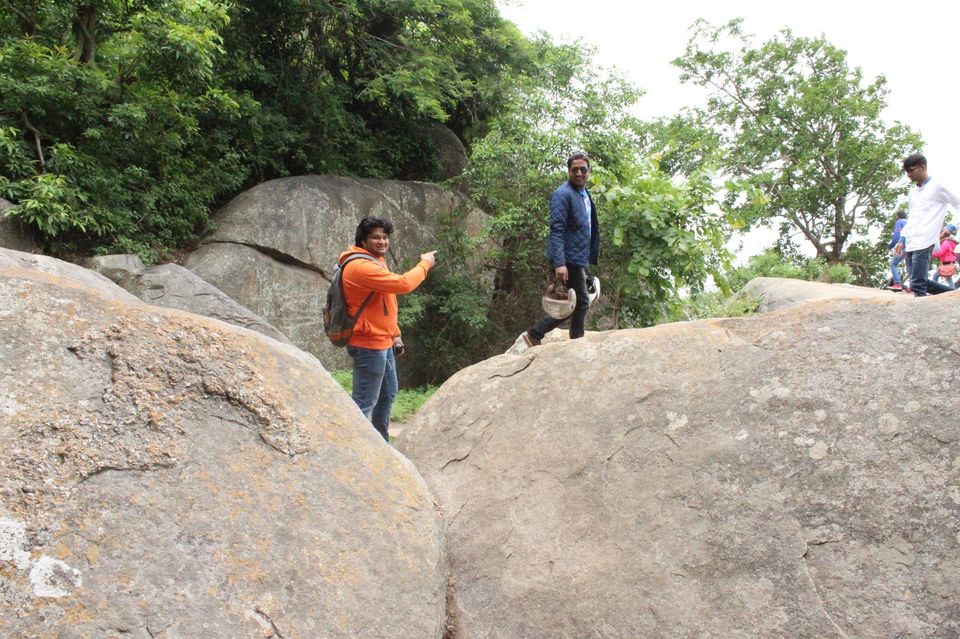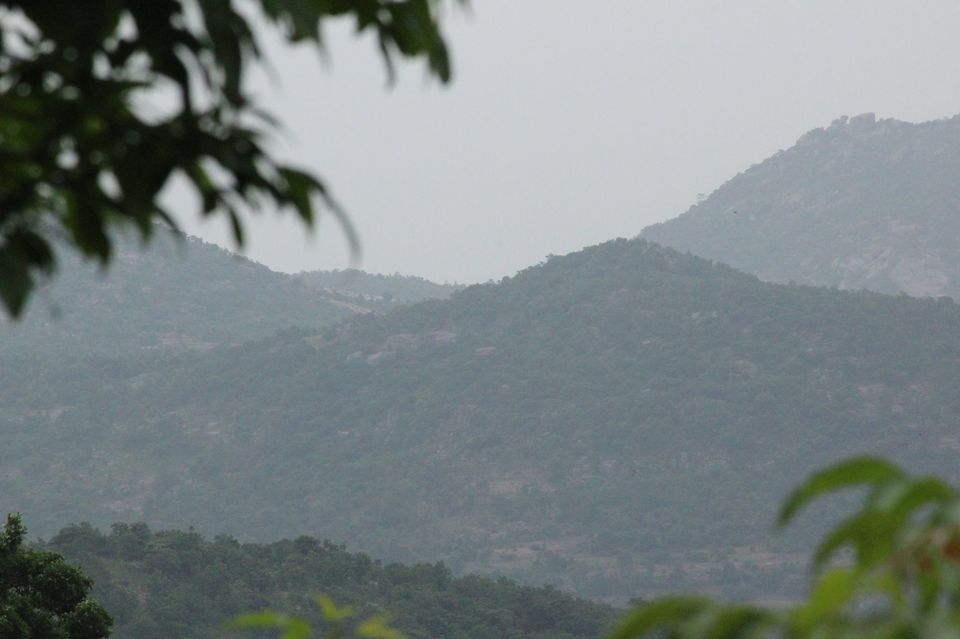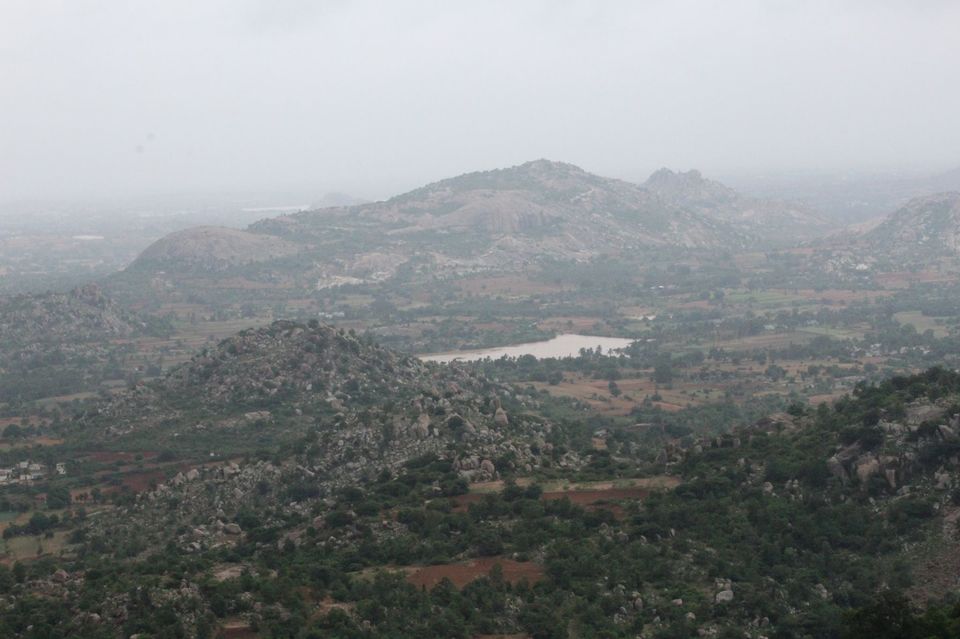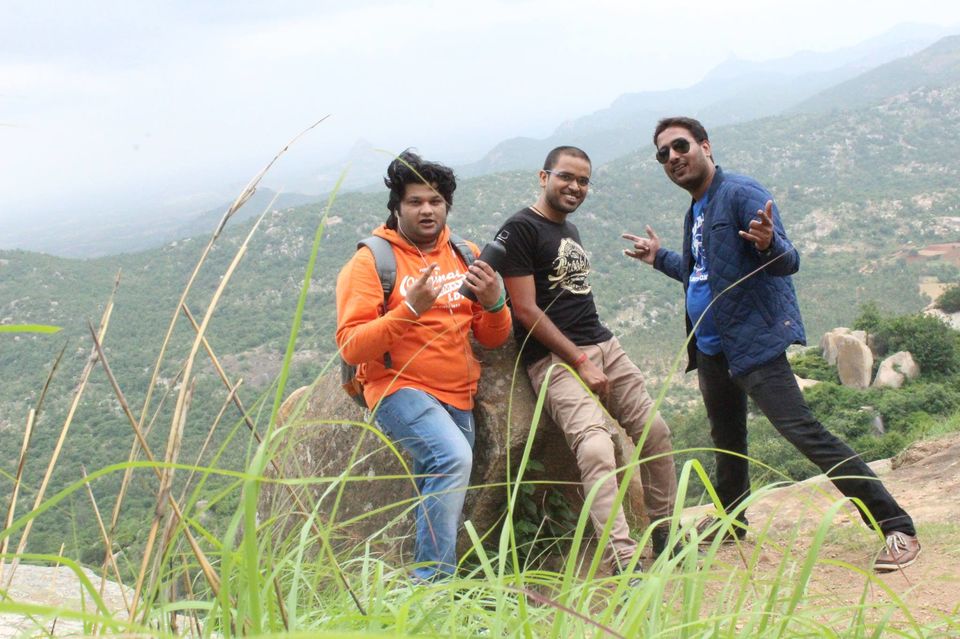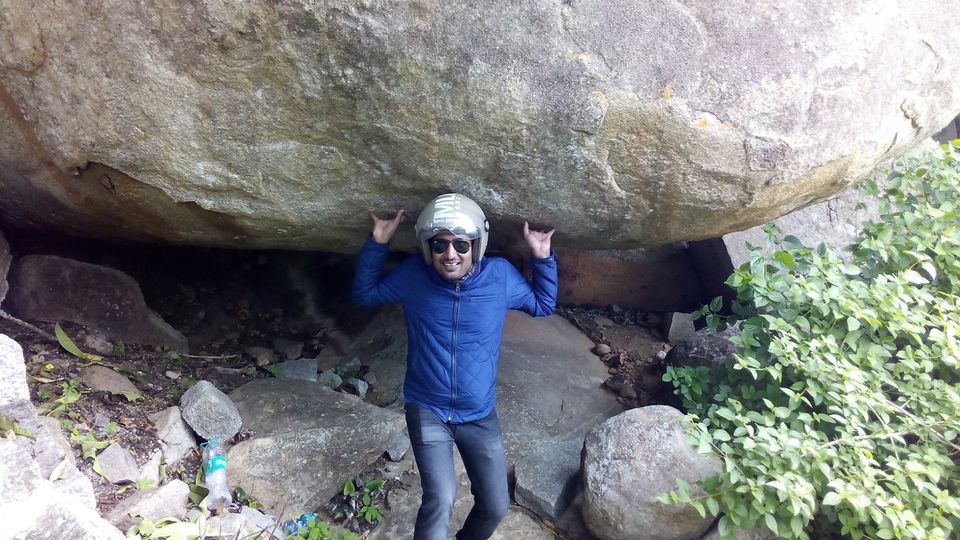 For adventure enthusiast there are many spots on the top near the temple via some 350 steps of which are few too steep. You can literally do the rock climbing without the ropes. There is a rock on the top which has some marking as steps to satiate your dare devilry. It was particularly windy that day so we didn't tried that.
Keep in mind there are quite a few monkeys as well, so take care of your belongings. From hilltop you can gaze as far as you can, as there is no structure to block the sight.
You can also visit a fort near by some 20 odd kms from the hill top for which you need to come down from hilltop and take left from the village market. Though we didn't made it there but it's worth to checkout the place.
There are no restaurants or shops to kill the hunger pangs so mind you bring some snacks with you as well(don't litter). On the way back towards it might so happen that sun is about to say bye. My suggestion would be to check out Nandi Hills as people often visit in morning hours. I bet sunset will be as mesmerising as the sun rise.
On your way back you can go to airport for a quick coffee or snack if you want. And once you reach near Nandi Hills turn; restaurants start to appear. So go local and go crazy. We enjoyed the journey as well the destination.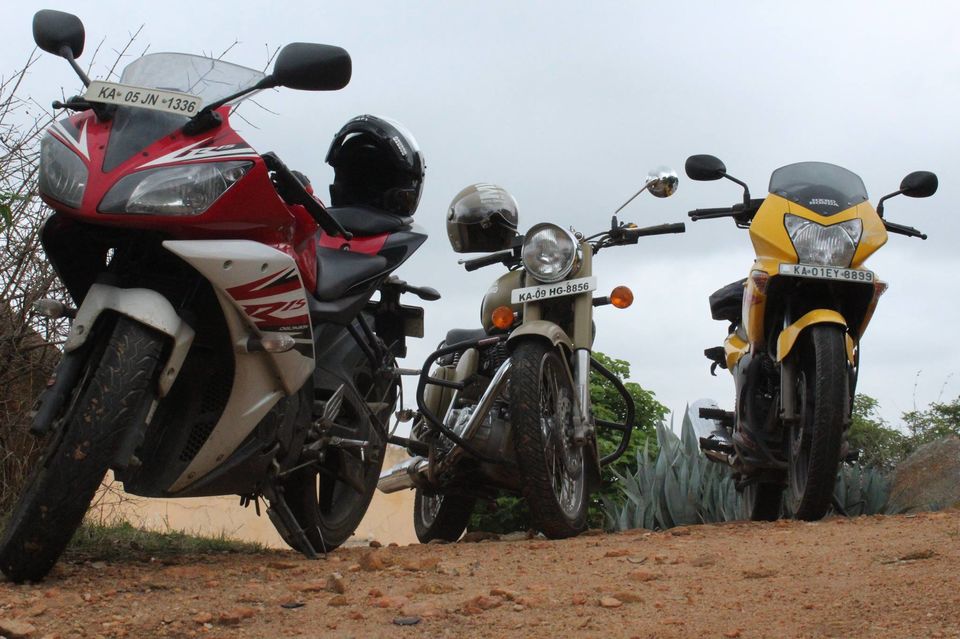 As Hemingway said "It is good to have an end to journey toward; but it is the journey that matters, in the end."