Travelling is a passion that I have recently discovered about myself. And as we all know, once the travel bug bites, there is no antidote to it. This is my attempt to pen down a few such experiences that I have had in the past couple of years.
Working with an audit firm provides me a few outstation audit opportunities. Once such opportunity was Kolkata. And for the weekends, We planned a trip to Darjeeling. Though just a weekend trip, we couldn't have asked for more. Bliss.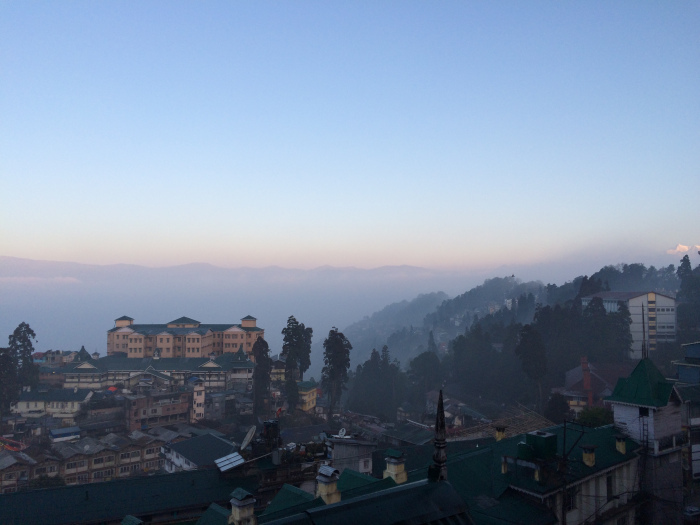 How to reach:
There are various connecting options available from Kolkata to Darjeeling. As we didn't have the luxury of time, we took a direct flight from Kolkata to Bagdogra. There are shared as well as private cabs available at the Bagdogra airport for Darjeeling. Darjeeling is usually a 3 hour drive from Bagdogra. However, when we reached there, the way from Bagdogra was blocked due to recent landslides on the way up. Hence, we had to go via Mirik, adding an extra 1-2 hours of drive. Our shoestring budget didn't allow us to get a private cab. Hence we hired a shared jeep to reach. A bit uncomfortable, but a lot lighter on the pockets. After a four and half hour drive and witnessing some surreal scenes on the way, we reached Darjeeling by Saturday evening.
Where to stay:
here are a lot of budget stay options in Darjeeling. The ones with a view facing the Kanchenjunga obviously cost more. Booking through some travel apps like makemytrip and goibibo, we had finalised Hotel Central Heritage for our stay. Reasonably expensive, but we somehow got a few nice promotional deals and hence it was much cheaper for us.)
Trust me this has been the best hotel that I have stayed. A beautiful huge room, Room heater, bed warmer (mind you, it was February. The temperature ranged from 1 to 7-10 degrees Celsius. So a bed warmer proved to be a real aid.)
That amazing morning when you wake up to this. And then get bowled over when you realise that this isn't due to rains, it's the fog.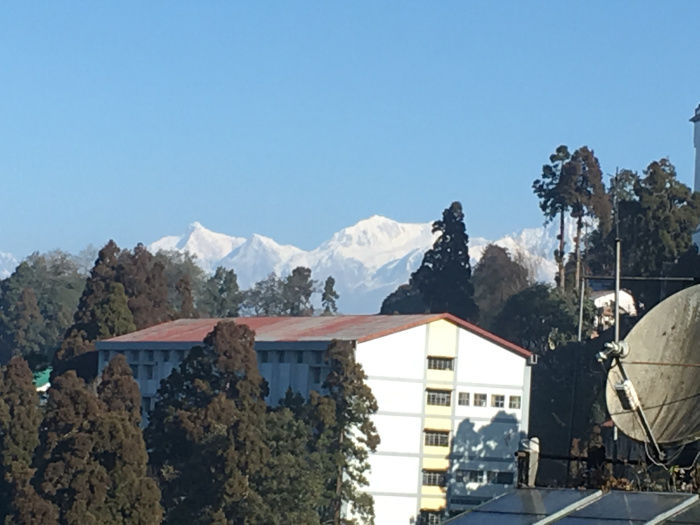 After having a scrumptious breakfast at the hotel, we decided to walk down the town. Walking through the town introduces to the rawness of the place. The local routine life, some stunning landscapes that will just make you stand still and adore, and some unexpected but pleasantly surprising anomalies too.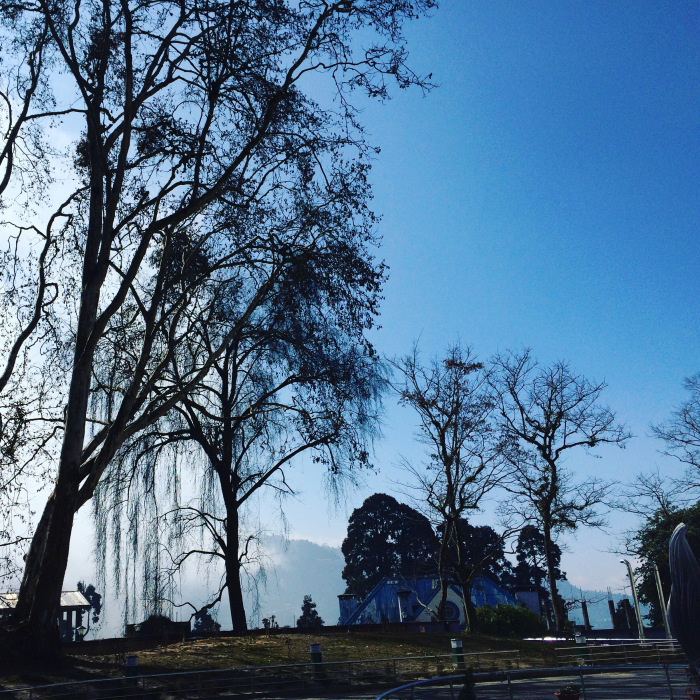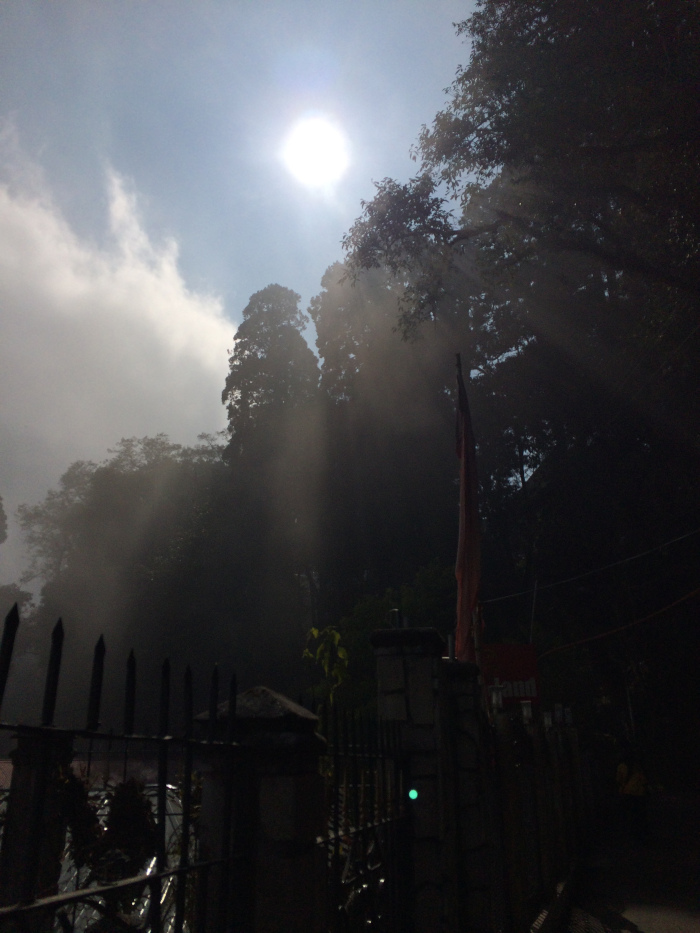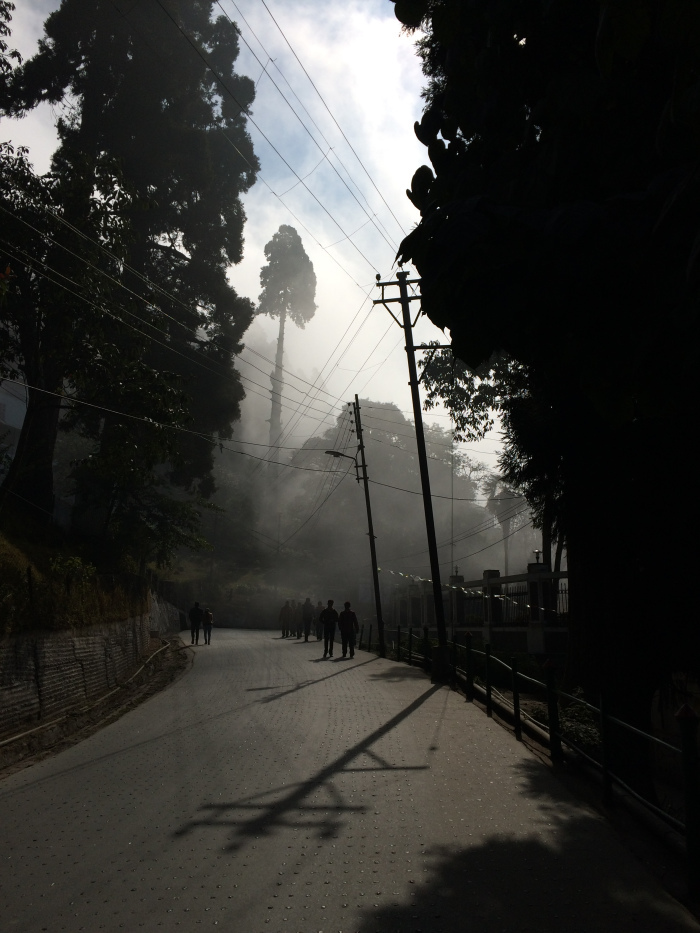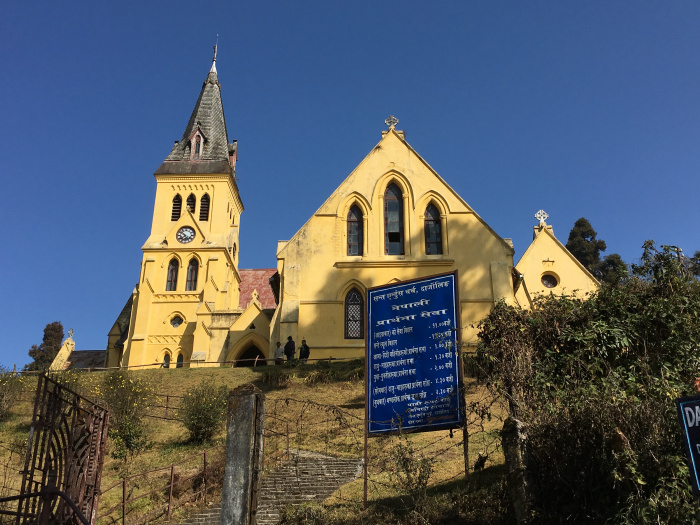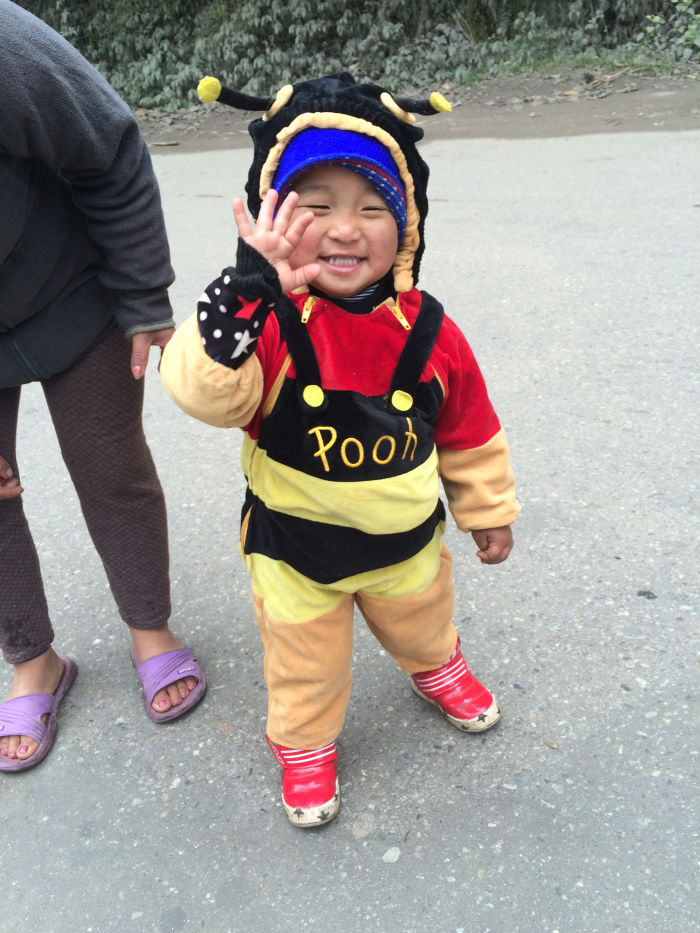 The lustrous tea gardens. Not a tea fan. But couldn't resist having one here. The darjeeling tea is generally supposed to be consumed without milk. A complete rejuvenation tool that the people here possess.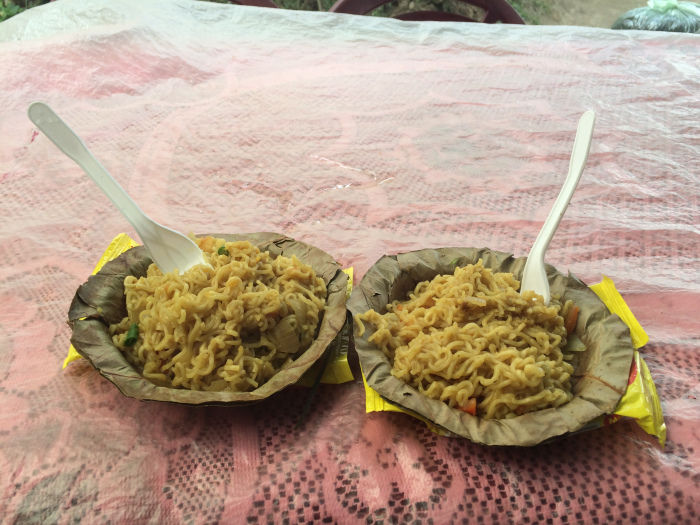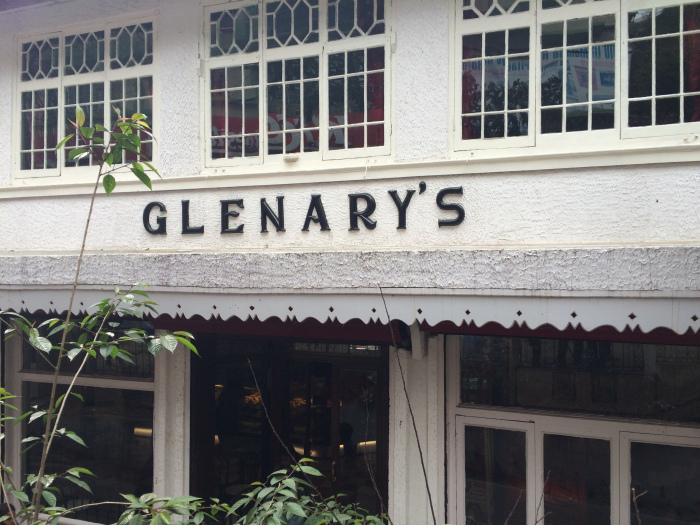 The Glenary's Cake Shop is a prominent landmark of Darjeeling and existing since the British colonial days. A wooden framed glass door takes you into this beautiful place, with a plathora of cakes, pasteries and other bakery items right in front of you. It's popular for it's breakfast items. A cup of darjeeling black tea and a chocolate donught or an apple pie to accompany, bliss just got a new definition!

Some relevant antiques for a commerce graduate and a capital market fan:

1. An ancient book keeping machine. It has the traces of buttons for debits, credits, dates of the month and the accounts (Cash/Bank, debtors, creditors, etc.) Amazing! was so curious to find how did it work but unfortunately, the staff at gelnary's said it belongs to the british era, so they didn't know how did it work. it was just brought at the bakery to be displayed as an attraction.
2. The Investor's India Year book (1931-32): An insight into India's market outlook for 1931-32. A lot many things would be irrelevant in the current context, but nevertheless, a pleasant read, this! (Could only read a certain excerpts as the book was under public display and a lot other people were interested.
Trip first published on The Hemilistic view