It's about the journey from Calcutta to Kolkata. The name itself has its own sophistication-CALCUTTA, Kolkata sounds more bong. Well I never liked myself to be tagged as one of those typical bongs who are observed worldwide as 'mach-bhaat' and rosogolla eaters. I enjoy all sorts of food-spicy, tangy, sweet or any mouth savouring street food or chinese-continental is far more tempting for me than mach-bhaat. Such pre-defined bong concepts created a an unseen allergy in me to be tagged as a bong. Hence as a child, the name change in 2001 came down on me as a sheer loss of sophistication.
As years flew, Calcutta was totally taken over by kolkata for me,hardly could i recall the terrible sense of loss that I felt back in 2001.The Kolkatan life was usual for me,breathing its dusty roads and hanging from over-crowded buses was a habit.As I finished my college,I could finally manage to find an escape from this city and its bong lifestyle.
It was a hot summer evening,the last day in in this city,as I was sipping my coffee and looking through my packing,it started raining all of a sudden.I nested myself well on a bean bag beside the window. As I was watching very carefully the rain drops rolling down my pane,I breathed a sense of relief as it was the first rain this summer. As I breathed in long, suddenly I realized this is the very smell,the smell that my body embedded for 25 long years will never be smelt anymore.I am leaving or am I leaving behind something that was very mine but unrealized and un-appreciated? This city,however unorganized I have marked it so far,has the best street markets in the world.
Gariahat market has never disappointed me, I have always found the best jewellery at the best price there. There's a pleasure in that bargain as well, there is a sense of triumph finding a jewellery there thats made just for you.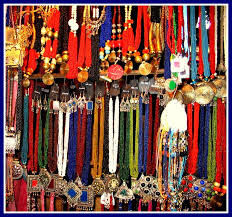 Yes this city knew what I needed.
How can I miss out mentioning the Ganga ghats that has always soothed me and took away all my stress whenever I sat by its side.It has always comforted me,given the best solutions when life was a mess.The last rays of the sun fell on the water making beautifull imagery, making me believe once again life has many such wonders hidden,its upto us to find them.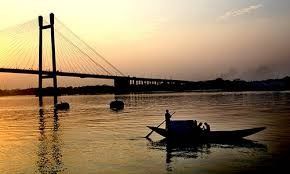 Amidst the crowding multiplexes,it was always the hidden bong in me to choose Nandan over others to spend some quality time watching a good movie.The tea stall outside the theatre,the literary debates,the folk songs and its sole bong ambience always offered me the perfect weekend pleasure.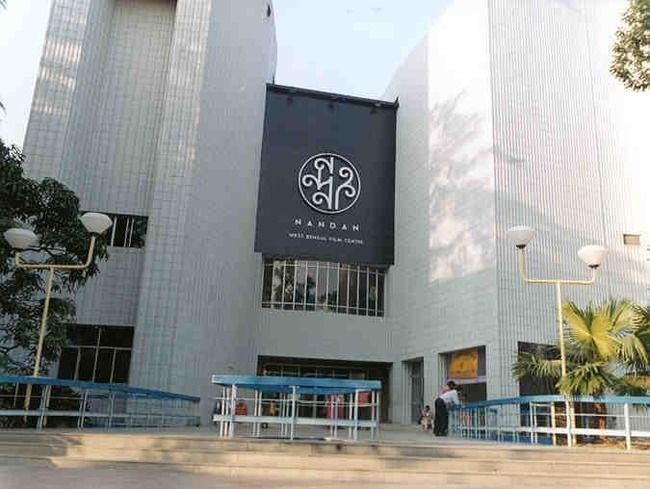 How can I forget one of the city's favourite escapes',the Lake,where I sat and relaxed for hours,as the soothing winds silently blew away my fears and stress.Even a string of rabindrasangeet came out from within me without realizing that it was also a bong trait.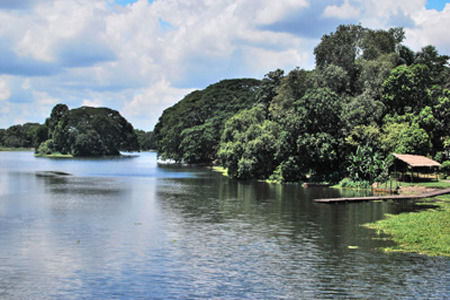 Though Kolkata has quite a number of multi cuisine restaurants,but when asked for a mutton delicacy,the bong in me always answered it to be Golbari.Whenever the foodie in me wanted to taste something that satisfies not only my stomach but also my heart,it was always Golbari that I opted for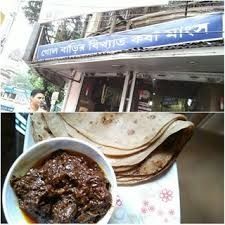 How long the day may turn out to be,a friends' hangout at 8B jadavpur is irreplaceable with any CCD's where so ever.So is College Street and Coffee House.Ebooks and coffee shops how ever fancy they may appear has never replaced the buzzing college street ambience with young people ,full of vitality,chasing their dreams.The Coffee House has witnessed several generation of friends,who met and created memories.Perhaps it is also the bong in me that made me fell in love with this place again and again.
Why did I eagerly waited for book fair every year? The bong in me perhaps answered because I loved the the sight of hundred of bongs,gathered at Milan Mela,united by books and food.
Bengalis are tagged to have occasions all the year round.Well I never had problem with that, infact the shopping,food,hangouts and everything that this bong attribute offered me was always what I loved most.
This city actually had everything that I needed,it was there when I couldn't realize its essence.This city and its bong life has always made me feel alive.There was always a bong hidden in me,and for a bong,sophistication is not in the name but in their own unique attributes that makes life just awesome here.