Made during the era of Britishers , the Howrah bridge also known as 'Rabindra Setu' standing magnificently on river Hoogly , a tributary of Ganga river, has an identity of it's own; carrying along with the identity of west Bengal's capital city Kolkata, 'The sweetest part of India'.
As soon as you get out of howrah station and ask somebody where is the way to main city here ? Bengalis will tell you " just go along direction of the bridge , there are many buses available , they will take you to your destination ". That time u will see that bridge , that bridge which, with it's first sight starts telling you the great history of this beautiful city which is also known as 'the city of Joy'.
This bridge has witness the transformation of Calcutta to Kolkata , serving as one of the most important lifeline of the city for thousand of people. Someone is on the bridge to catch their train from howrah station someone is going to work to somewhere and someone like me is standing on the bridge just to stand there and feel the essence of the city , River Ganga which is the most imp. and longest river of India, one of it's arm is beneath the bridge, I realized that the bridge and the river makes a very imp. pair regarding the historical to modern era of India, they both were always there, serving us unconditionally .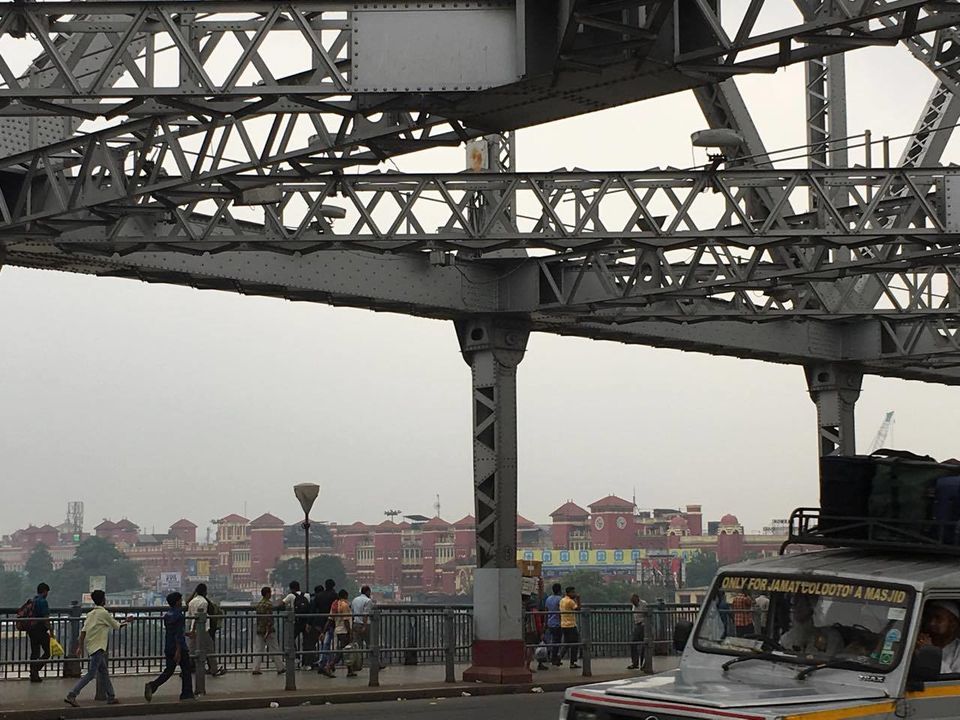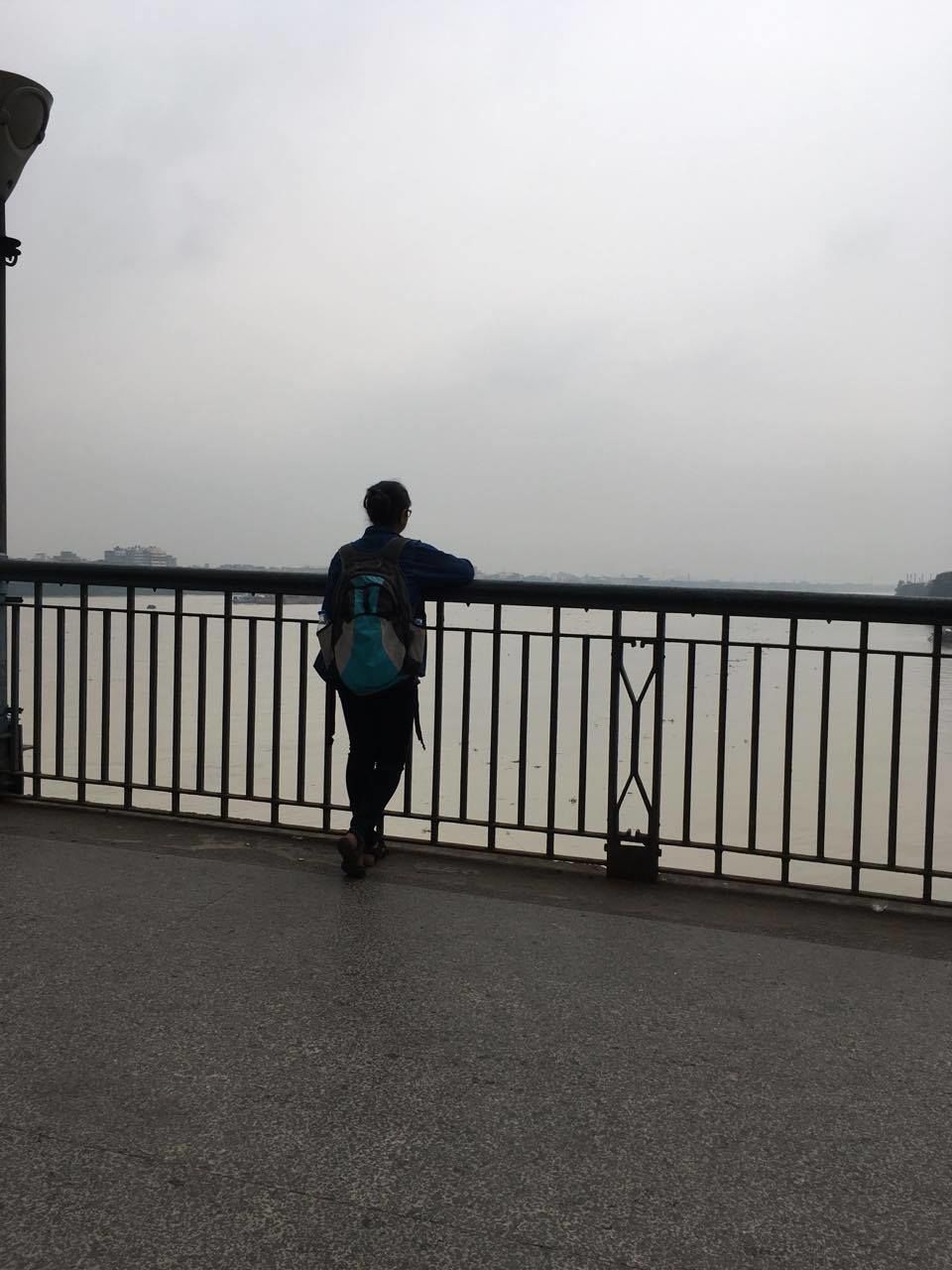 The two sides of the bridge are very contrasting to each other , on one side is one of the most busiest station of our country and on the other side is the horizon which is more calm comparetively. some people were on the lounge , i think they were crossing the river from Belur Math to visit Dakshineswar Temple . And the wind which blows over the bridge is also amazing, it is very soothing; like it's telling you "calm down , calm down, I am always here for you."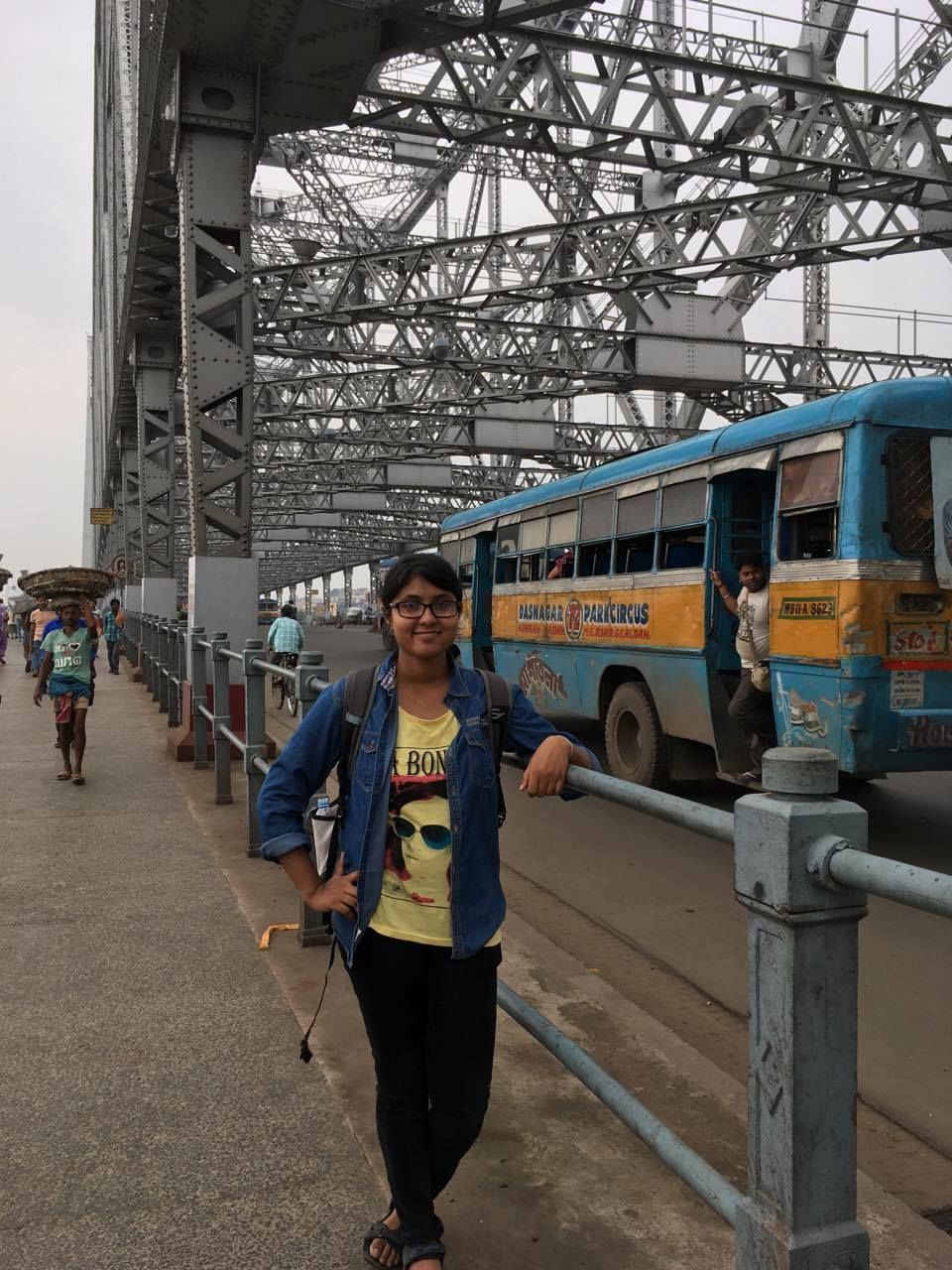 Standing on the bridge you will experience the vibration of the bridge , at first you will think that oh my god! i think something is wrong with this bridge but soon you will realise that that's the way this bridge is! ya it is a Cantilever bridge, so just relax and amazingly it does not have any nuts and bolts, it was constructed by riveting the whole structure. So being one of the most busiest bridge in the world the engineers deserves a huge round of applause and great respect. Whenever I look closely at the bridge I am reminded of mechanics which I studied during my first year of engineering, specially the topic of Truss!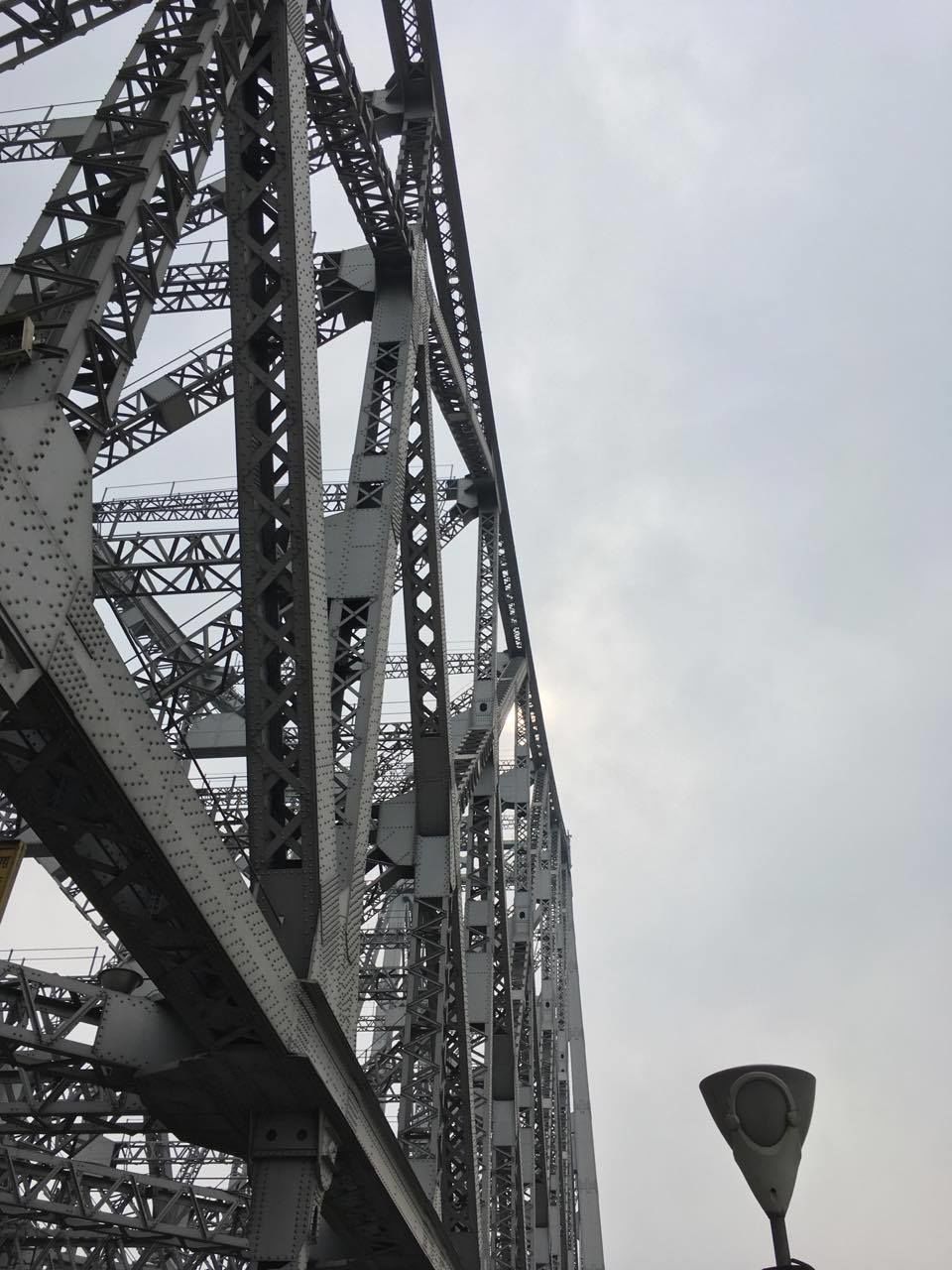 So ya , Howrah bridge is Howrah bridge , with it's name so many other things are associated . I love visiting kolkata ,strating from this bridge to it's delicious bengali 'mach bhaat', specially elish and also the Durga puja which is celebrated with great enthusiasm and justifying it's title 'city of joy', full of joy, if you know how to experience the JOY :D