Beaches have always made me feel like HOME. Last weekend, I decided to go for an impromptu beach sojourn. Being a recluse, Goa at this time of the year was a NO, Bali, Thailand, Mauritius was done and any other place wasn't stirring enough excitement. I got back to check my travel bucket list and Gokarna caught my attention! YES! I had been dreaming of a laid back, hippie-vibe vacation for a long time and Gokarna was a perfect fit. Bags were packed; the car was fueled up and off began the memorable road trip from Pune to Gokarna!
How?
Three days (hectic? Yes. But if journeys mean more to you than the destination, this is it!), a ten-hour drive through the scenic butter-smooth NH48 highway, culturally vibrant South India towns, deep dense forests, foggy roads, and a fully charged phone to plug in music and click uncountable pictures!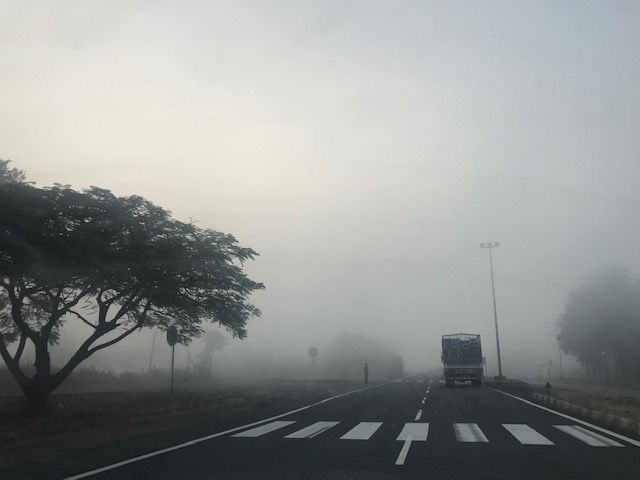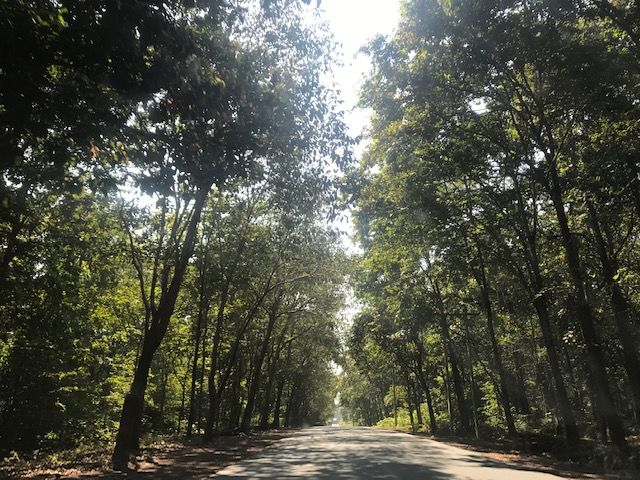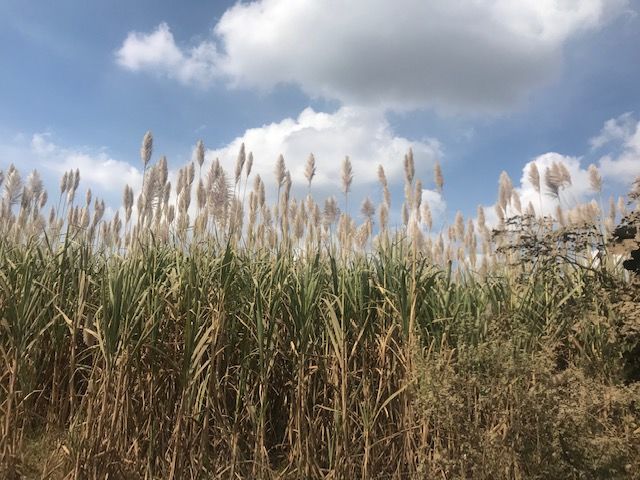 What next?
So yes, Gokarna has pristine beaches, hippies, great seafood joints, sultry nostalgic air, and some beautiful ancient temples. But I wouldn't reckon a well chalked three-day itinerary to explore all of these because the very essence of this lovely coastal town is in the fact that it has little to offer and that little, is profound. Profound in terms of an everlasting experience, a memory that will flash as a glimpse on a wide-awake Sunday noon or half-asleep winter night! Gokarna is 'as you see it.'
So chuck the to-dos and just walk! Walk on the beach, small lanes and by-lanes adorned by the graffiti walls; shop some local, breezy bohemian stuff, eat authentically, observe the welcoming but unbending aura of the locals, talk to those who seem to have something unique in them, take the roads less taken, click a few candids, steal your moments and come back with newfound peace.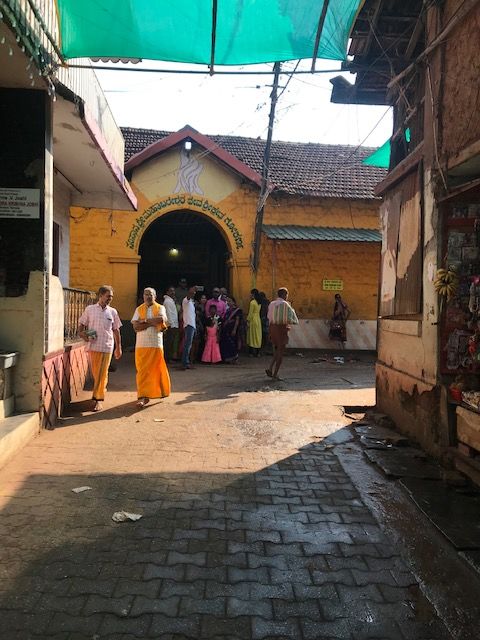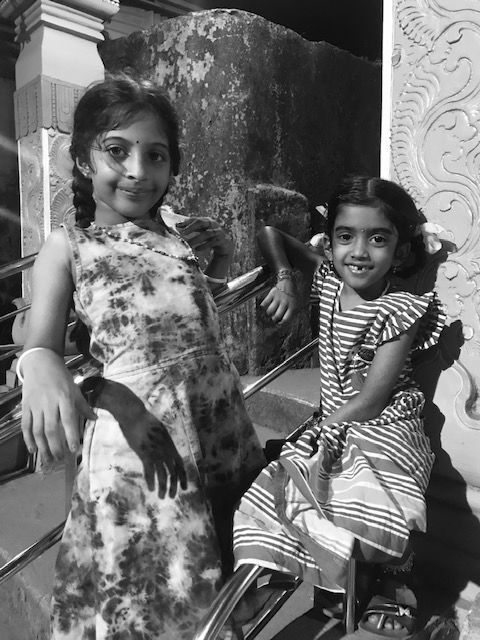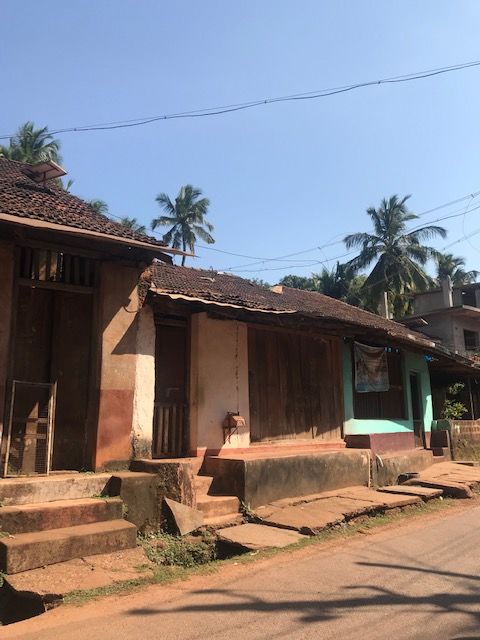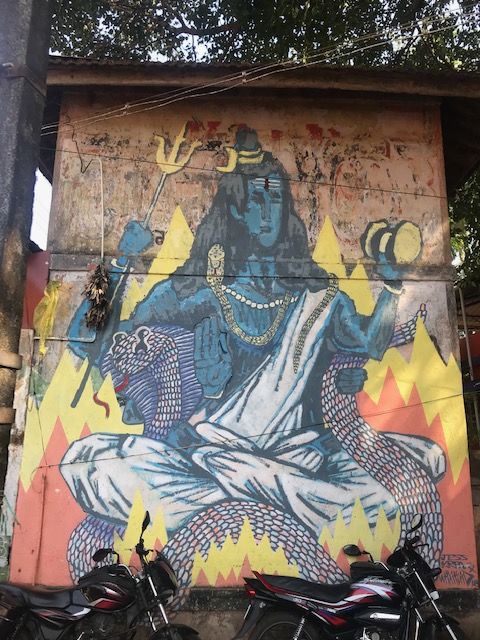 How did I steal my offbeat moments? (And you can too)

Stay at the main beach: Most tourists opt to stay at the super-popular Instagram worthy beaches: Kudle beach, Om beach or Paradise beach, mostly due to the shacks that serve great food and the much sought after hippie culture. But it is the underrated main Gokarna Beach that is, in fact, the most beautiful, quiet and pristine one among all others. With sparse but lovely beach cottages and very few tourists, this beach was my pick for a perfectly secluded, lazy and peaceful stay. No loud music, no dancing crowds, no trash; just the tickling breeze, mesmerizing sunset, white sand, soothing waves, moonlit sky, and endless solace.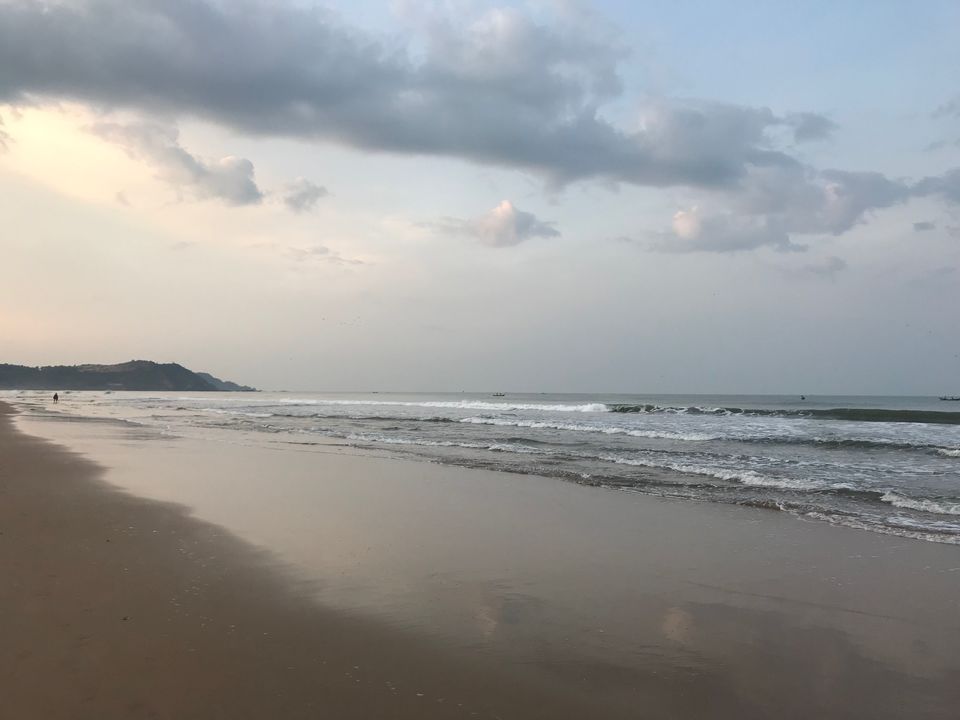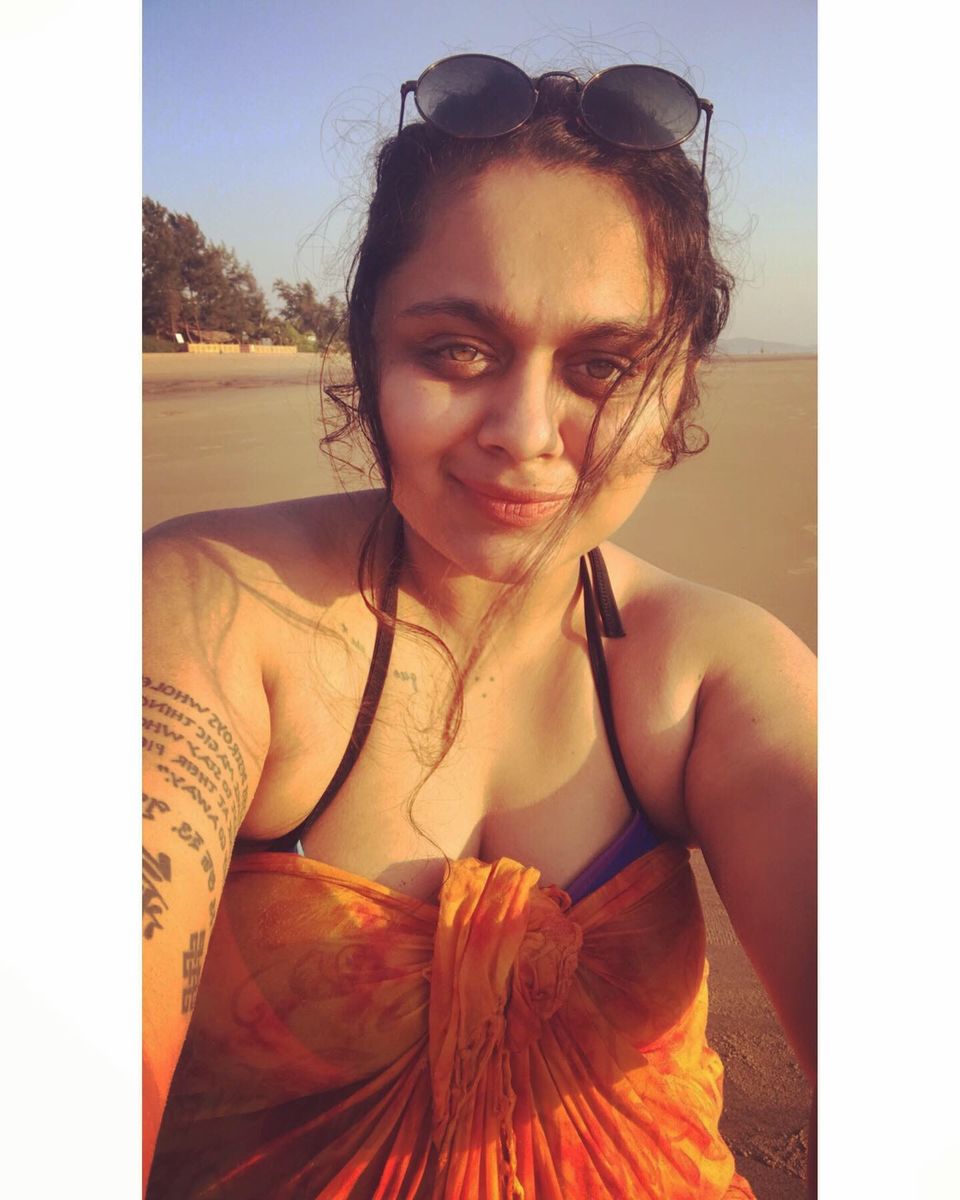 Know the people, not the places: The best way to blend in a new place and explore it is to interact with the locals, read them, hear their stories and know what they're made of. I did and I couldn't be happier about it because I met two amazing people, strikingly contrast in color, ethnicity, purpose, and culture but sharing the same soul that every Gokarna lover has.
One was an old Halakki (tribals of Gokarna) woman selling flower offerings for the deity right outside the Mahabaleshwar temple. Her dark skin, weary eyes, and wrinkles were a testament to years of toiling under the harsh Sun but her honest smile was proof that nothing is more important than peace. She couldn't understand my language and I barely knew hers, but all I asked her was, "Why selling this?" and all she said was, "Happy, happy."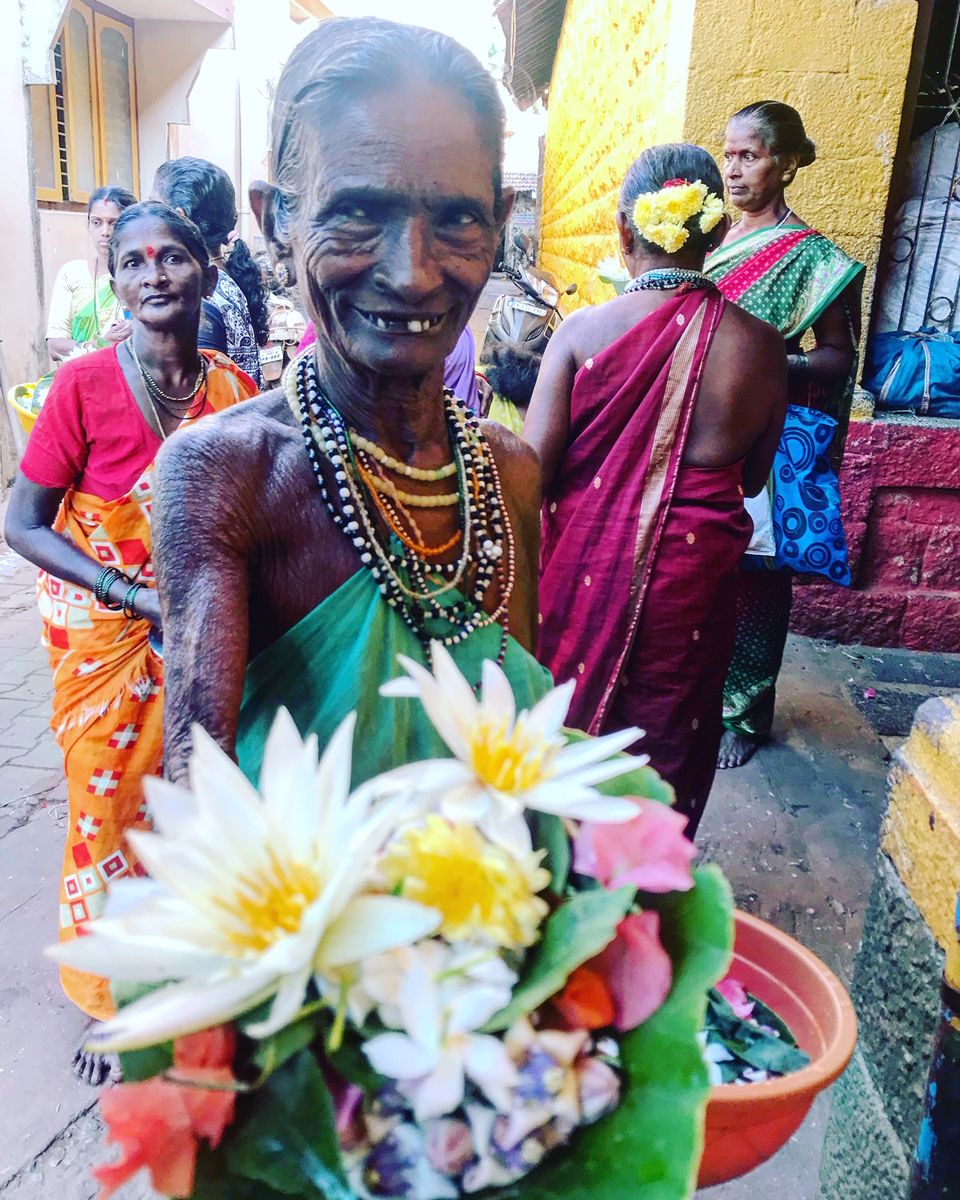 An equally amazing persona was this Italian man who was staying right next to my cottage and was busy making beautiful cloth paintings of Indian Gods and Goddesses. He was in his early 80s, sitting in a tattered t-shirt, with all his art material scattered on the table, a half-burnt cigarette and a glass of beer. He waved me 'Namaste' and we got to talking. Originally from Milan and bored of its glitterati, he moved to Peru in his 40s, left a high paying job, became a globetrotter and has been spending three months of the year in Gokarna, making paintings and soaking in its quiet life, for the last 30 years. All I asked him was, "Why this?" and all he said was, "This makes me happy."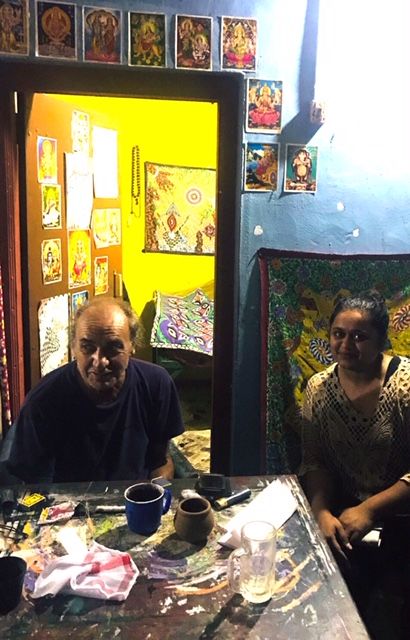 Now you see what I mean? Go out there and talk.
Savor the authentic: Seafood on the shacks is great, but do try the real homemade South Indian meals at these small lovely eateries: Mahalaxmi restaurant near the Mahabaleshwar temple and Pai Hotel right in the middle of the market. Not only the food, but their conduct, their simplicity and the coziness of the place will remind you of nothing but home.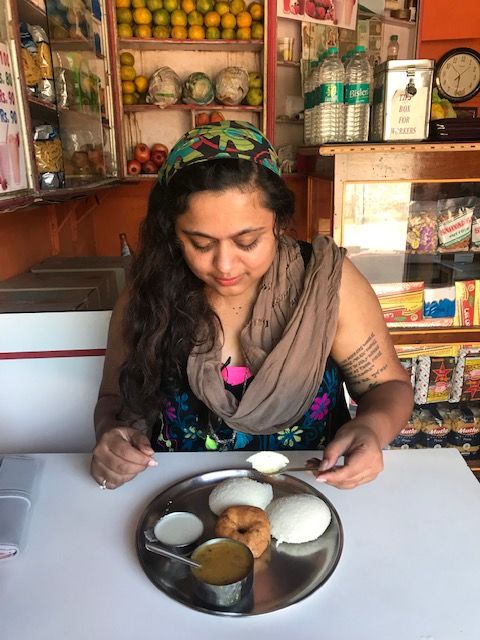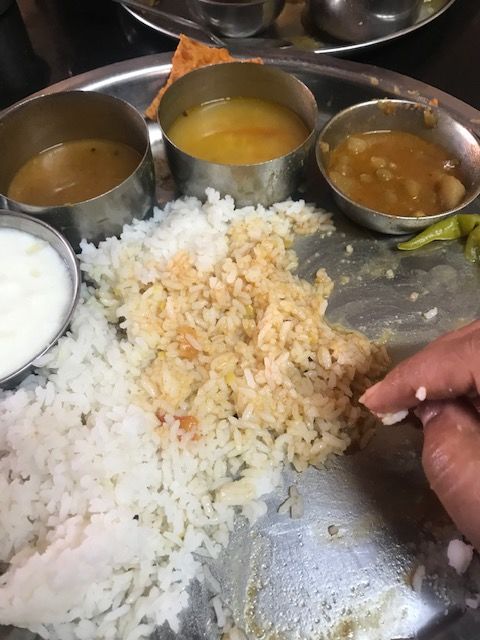 Shop local: As much as I love the hippie vibe and I am a hippie at heart, try and shop things that you won't find in Goa. (You know exactly what I mean). One, the locally made Honey which is mostly manufactured in Yellapur but is available in Gokarna and two, Kardanta: a popular sweet of Karnataka that you will find in shops around Gokarna. Other than that, go for some locally ground filter coffee powder, incense sticks, idols of local deities, vintage brass utensils, and lamps.
Keep looking for the offbeat: One of the best things that happened to me here was this. The 'Gogarbha' cave that I found while loitering on an unknown hillock near Kudle beach. Known to be the real Gokarna, this cave was intimidating in the beginning, ethereal later. Inside the cave was a small shiva lingam, the first one to be found in Gokarna; kept in a mandir, a wise sadhu quietly playing with his cat, little light peeping through a hole, and few things kept for performing puja. The sadhu narrated the story of how this gogarbha where Shiva meditated was indeed a cow's garbha. We talked about life, The Geeta, today's greedy man, and karma. The sanctity was different. I meditated there for an hour and it turned out to be a soul satiating experience. If you can find it, please go!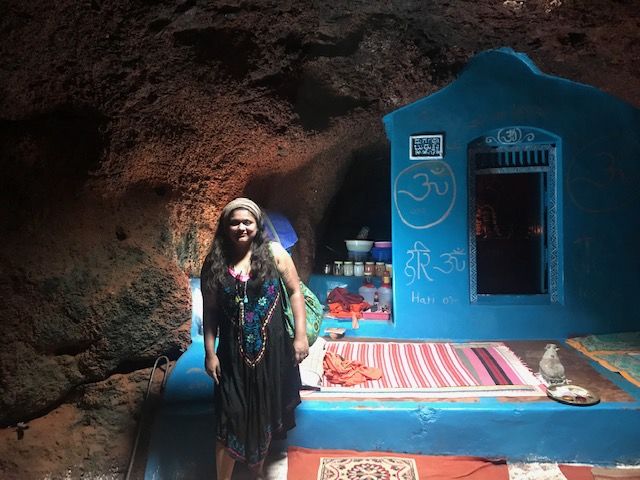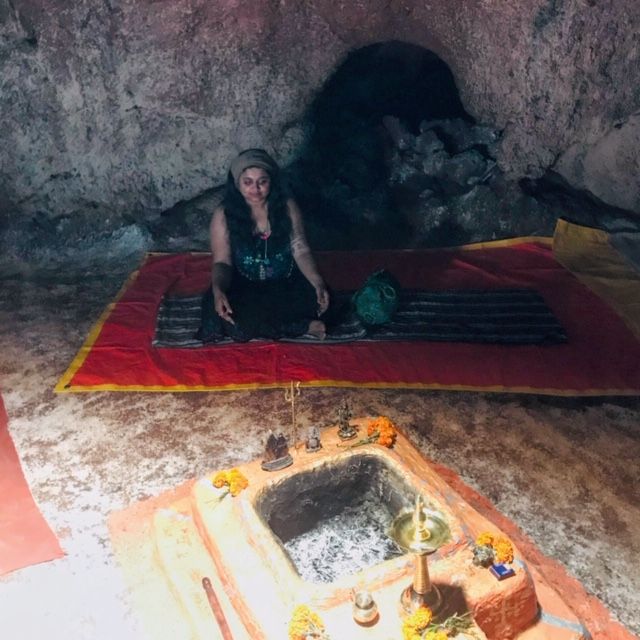 Apart from beers and prayers, do this: Do gulp a few beers but also make sure you make the most of those breathtakingly beautiful beaches. Under the starry sky, take a long walk on the beach, indulge in early morning Yoga, go for a beach trek or just sit around the bonfire and listen to the soulful sound of the waves. As for temples, do visit the Mahabaleshwar temple, the only one with the atmalingam, and while you do so, try to blend in the local way of worship. Purchase the colorful 'vastra', wrap it up and lose yourself to the holiness of the ancient temple. Also, visit the Mahaganpati temple which is right next to the Mahabaleshwar temple and admire the unique black stone idol of a standing Ganesha.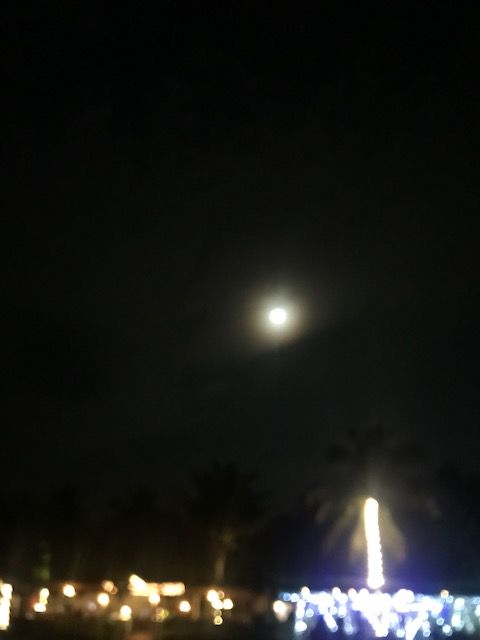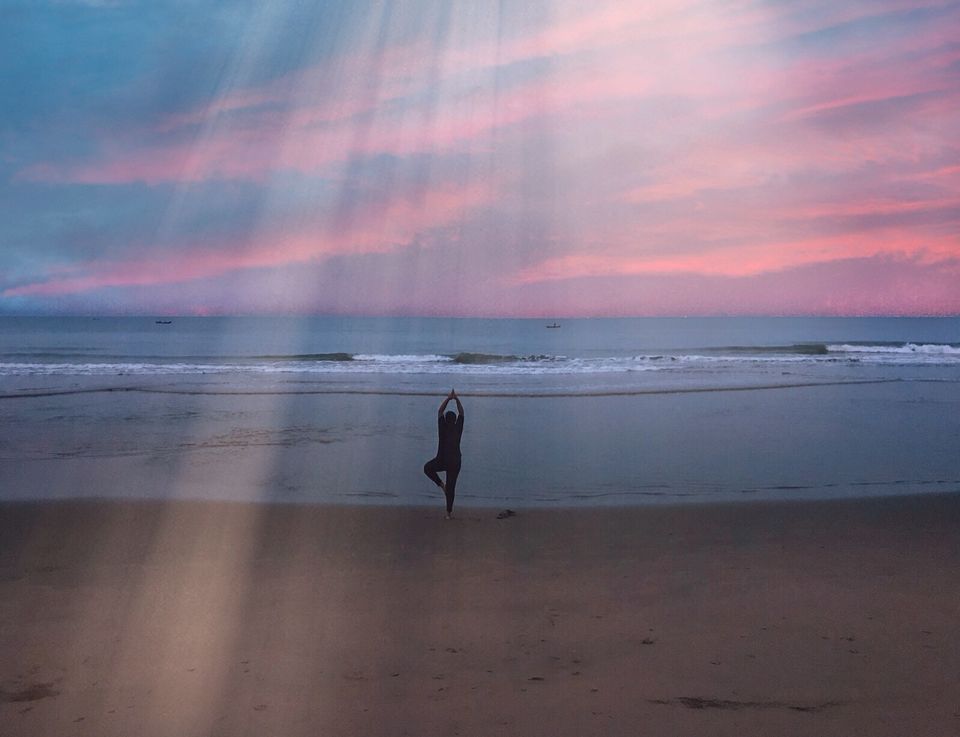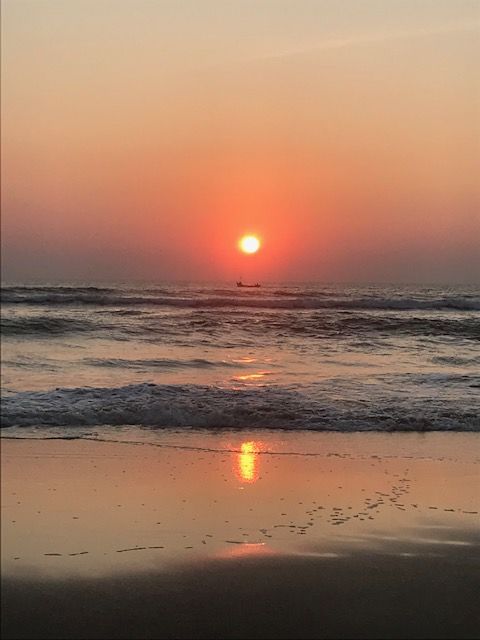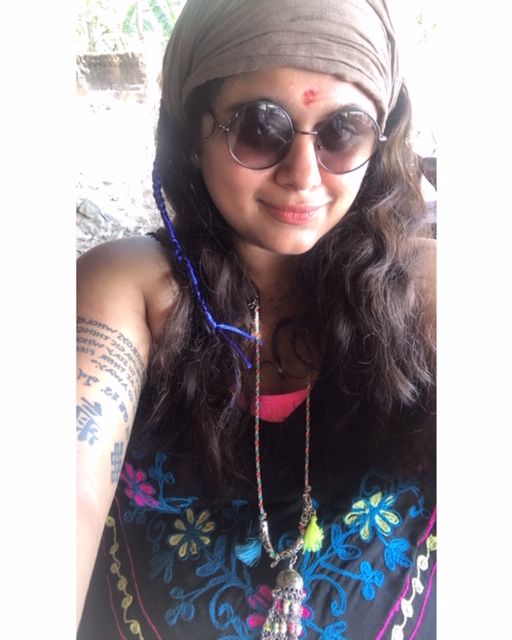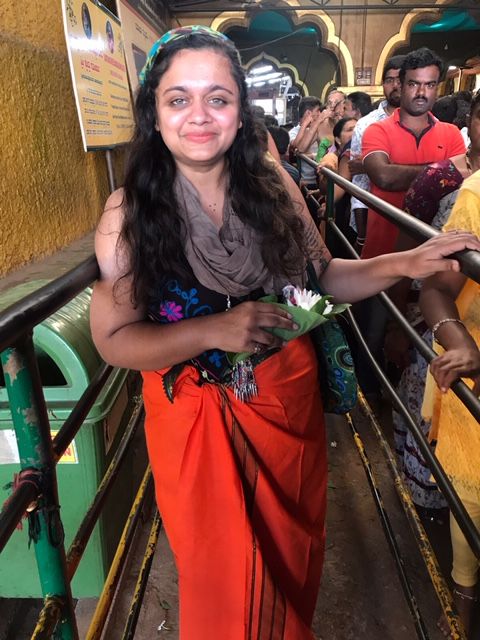 I sense you've already begun planning your trip, haven't you?