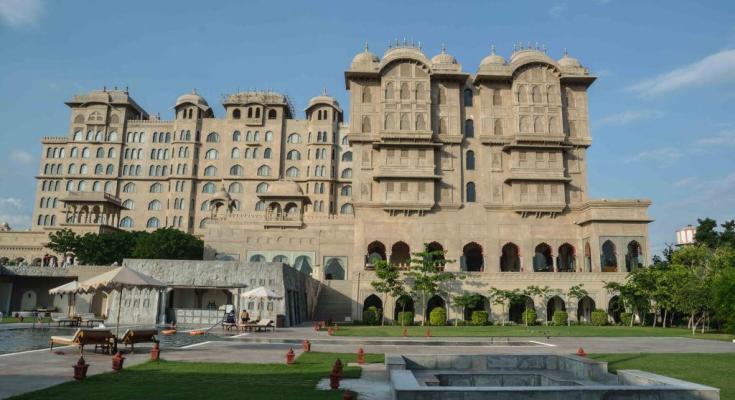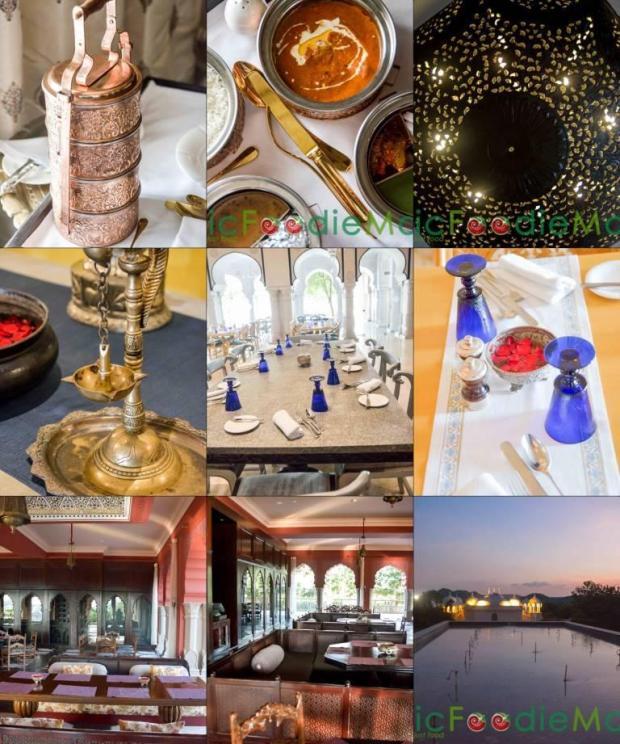 This was my second visit to Fairmont after a year. I was invited over the weekend to experience the hospitality of Fairmont. Fairmont is located in the outskirt of Jaipur Undoubtedly it is fantastic and gives you the feel of a heritage hotel. Designed by an expat this hotel's architecture has been inspired from Mughal and Rajputana culture. We do get to see the influence of Mughals in most of the Rajputana kingdoms.
Last year I was here for the launch of their indo-Persian restaurant Zarine. This time it was under renovation.
I have been to Jaipur multiple times. There is something intriguing about this pink city that keeps pulling me here. Our journey started early morning in train and it was refreshing as well as full of entertainment.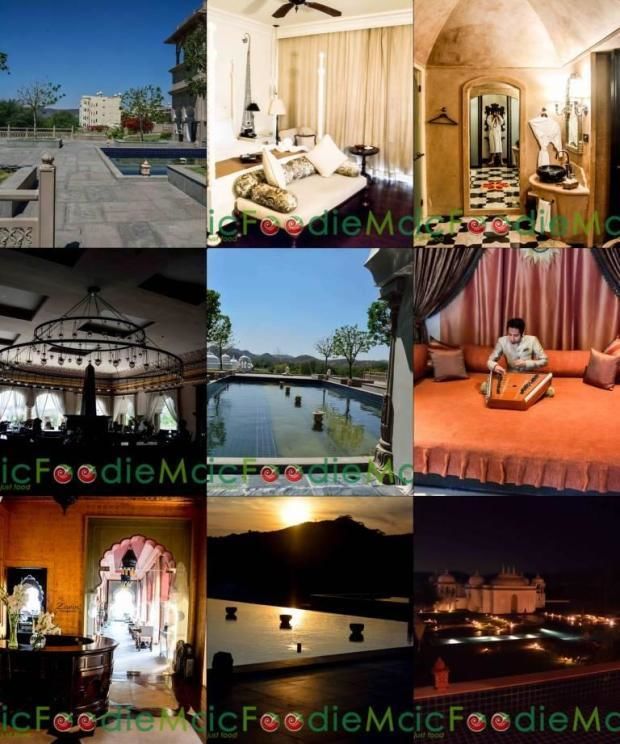 We reached Fairmont before lunch and our welcome was really grand. This hotel resembles more like a heritage palace and to add on to it, props give it a fort look.
We checked in our room, freshen up and lunch was served in our rooms. Lunch was an amazing surprise. They had launched tiffin service for in-house guest. Served in a brass tiffin, we had dal makhni, butter chicken, rice and butter naan along with some nicely chopped onion. I simply loved the way, lunch was served. Food was well presented and was appealing too! I didn't quite enjoy the butter chicken, as it was too sweet to my liking.
After enjoying my siesta, I got ready for a tour of the premises. Before going for the high tea, we went along with their management team for a round. The hotel offers various options for relaxation. The swimming pool too is gorgeous and they have a nice spa.
At high tea, we were served classic indian masala tea along with indian sweets and savoury dishes. It was fun meeting and chatting with the team and getting to know more on their passion towards work and experience towards giving the best of experience to their customers.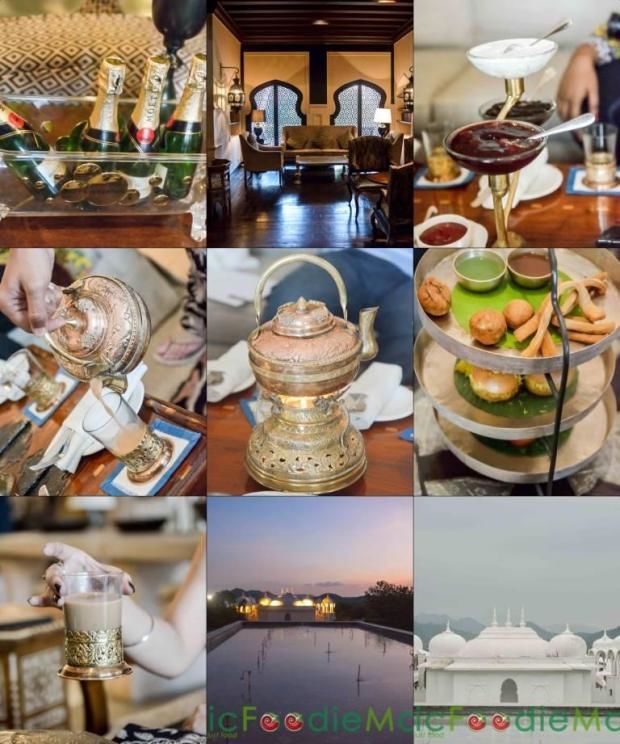 Evening started at their cigar and bar lounge Aza Library Bar. Here we were served some very interesting cocktails along with chicken tikka and other dishes. It was an evening well spent!
For dinner, we headed to Zoya. They had specially curated menu for us. Unfortunately their executive chef was not at the hotel and hence I couldn't get to chit chat with him. Food at Zoya was really good. Everyone on the table was raving about the desserts and I too enjoyed the same.
The next day, we had our breakfast - Eggs - South Indian - American - pancakes and waffles - the entire spread was pretty good. We had all stuffed ourselves and went for the city tour. We spent few hours at Ajmer fort and then headed towards the famous Rawat Kachori. All of us got kachoris packed to take back home for our family and friends!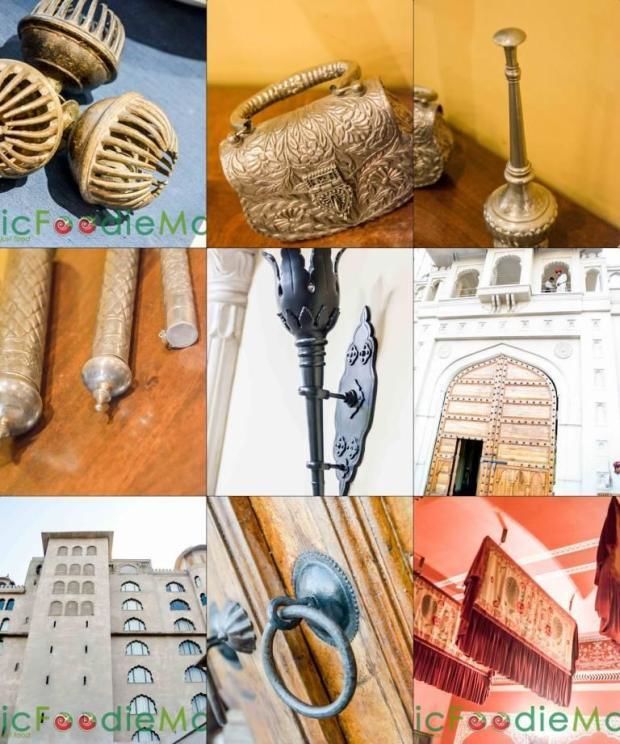 We headed to our hotel and I went for the spa. The hectic schedule made it all the more a necessity to relax. The spa was a basic one - but relaxing. I enjoyed and was energized.
We had our dinner at Zoya. We started with Sula Tropical Brut which is one of my favourites. We were served Rajasthani thali. In the gorgeous thali, we had laal maas, papad ki sabji, gate ki sabji , sangria ke kofte and paneer chutneywala. The laal maas failed to impress me. It was super-hot but lacked flavour. Except for papad ki sabji, rest of the dishes tasted average. I loved the malpua and rabri that just wrapped up our dinner with a grand taste! It was an overall great experience. After spending 2 days here, we headed to Delhi, the next morning.
This post was originally published on The Urban Escapades.
Frequent Searches Leading To This Page:-
Jaipur tour packages price, sightseeing in Jaipur packages, trip to Jaipur package, budget holidays India Jaipur, Jaipur to Agra one day trip, rajasthan tours pvt ltd Jaipur, Jaipur 4 days package